Its about time we make some changes to our jelwery collection and give it a new spark. Lets add some amazing pieces to our jelwery and accessories made with pearls and beads.
The first project that you see over here is a hair accessory done with beads and looks absolutely unique in its own way. Have you ever worked with pearler beads? If not then you must give them a chance.
Pearler beads can be used in making hair bands, earrings and much more. Hama beads are another kind of beads that have been used here in these projects in making DIY bracelets, buttons and many more different items. You just need to follow some simple steps and make possible all of these projects. Also you can make attractive brooches made with the pearler beads as you can see here in one of the projects.
Hama bracelets looks great for little girls as they like to wear some attractive and colorful accessories so make some for those little angels this holiday season. The end results of these projects will never let you regret the efforts that you have made for them. besides this you can also make some statement necklaces with help of these beads and pearls. You may require some kind of glue for these projects as well. Collar necklaces are also very popular these days so try making one this time.
All these 24 Chepiest & Easiest DIY Pearl Bead Jewelry Crafts colorful accessories will not take much of your time and cost so start these projects as soon as you have enough time and crafts. Share the ideas with others also so that they may also try and give their creative skills a chance. Tutorials are available with all the projects for your convenience.
Valentine Day Hairband – Hair Accessories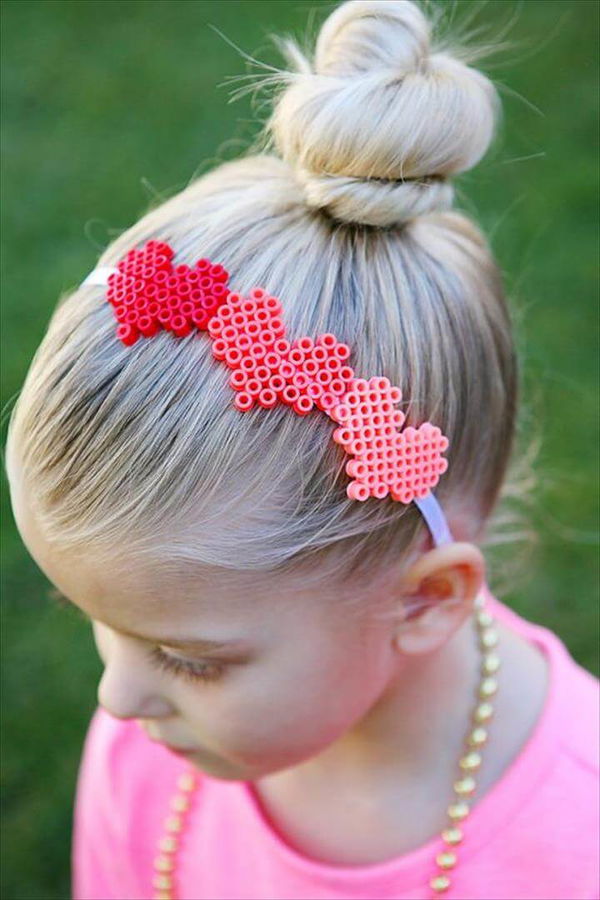 Image: eighteen25
Hama Perler Beads: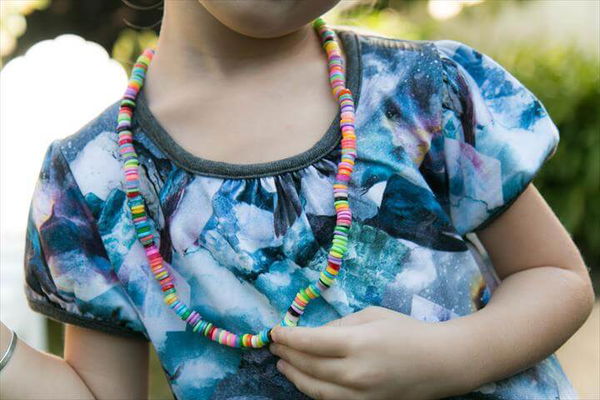 Image: ohhappydane
Hama Beads Bracelet: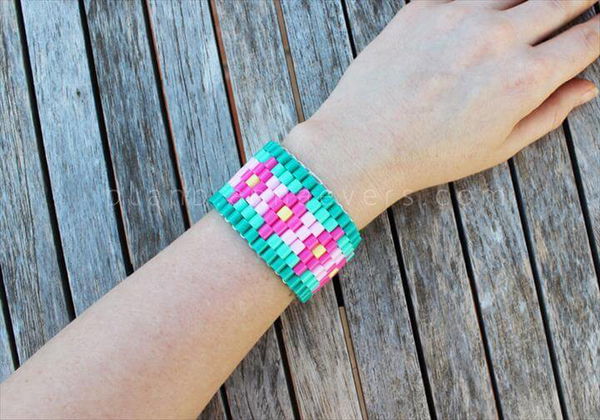 Image: planb.annaevers
Perler Bead Buttons: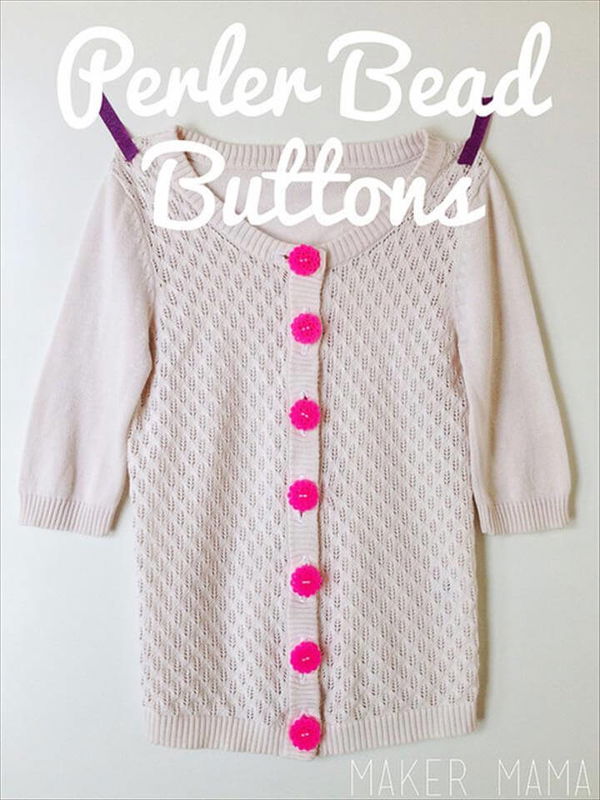 Image: makermama
Perler Bead Earrings: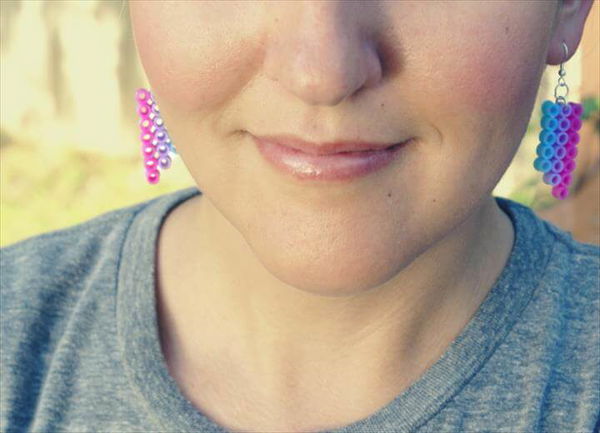 Image: thinkingcloset
DIY Hama Bead Bow Tie: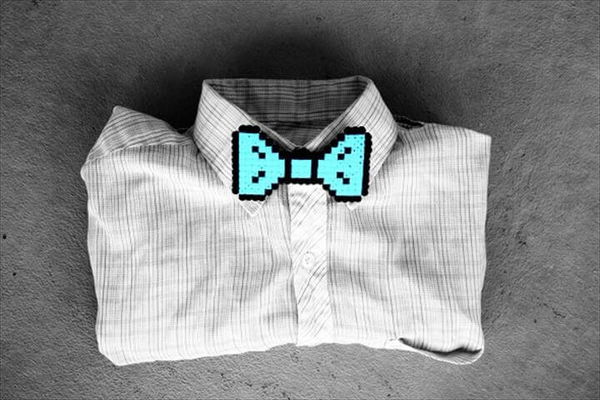 Image: youtube
DIY Perler Bead Earrings: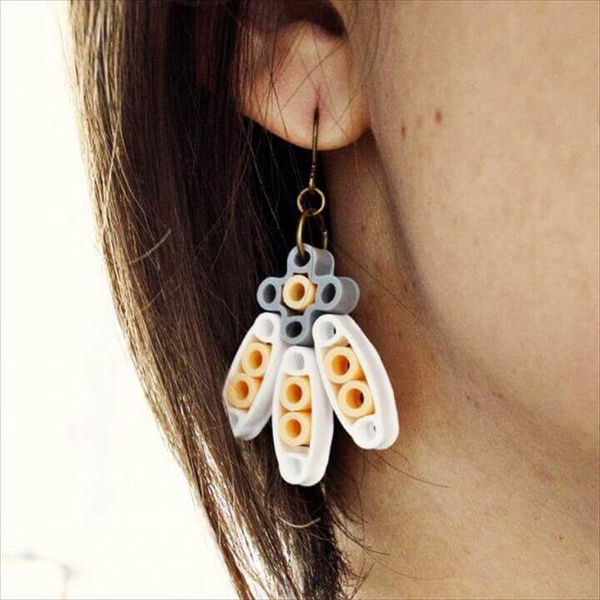 Image: blitsycrafts
Perler Bead Unicorn Brooches:

Image: gatheringbeauty
Hama Perler Beads Bracelets: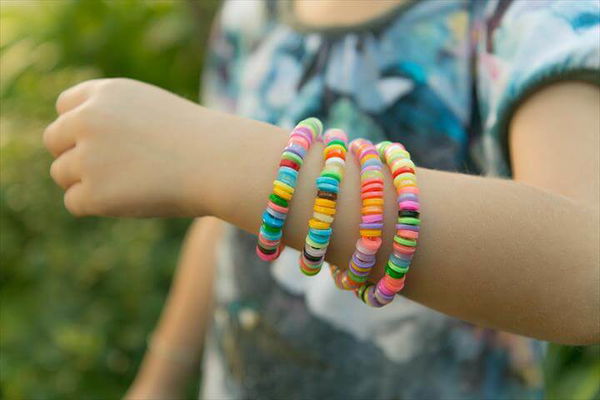 Image: ohhappydane
Perler Bead Necklaces – Chevron Necklaces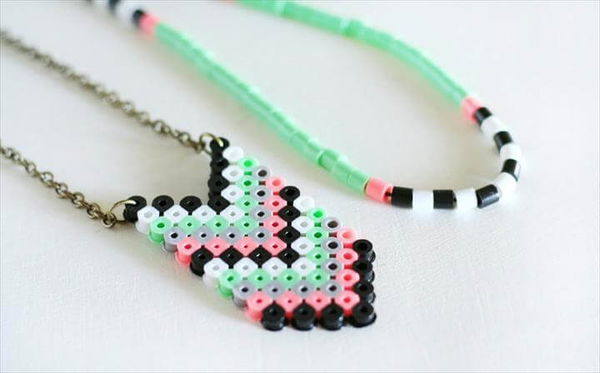 Image: thecraftedsparrow
Perler Bead Statement Necklace: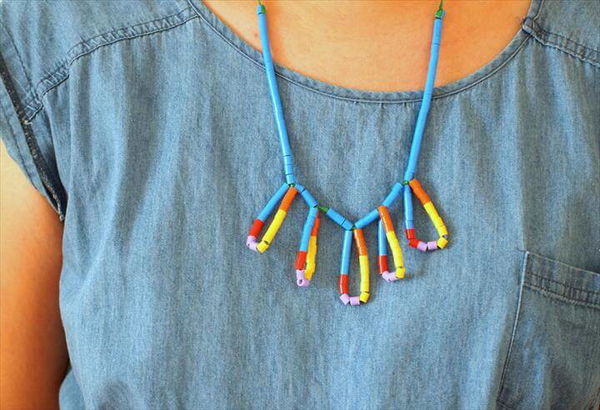 Image: pinkstripeysocks
 Hama Bead Collar Necklace: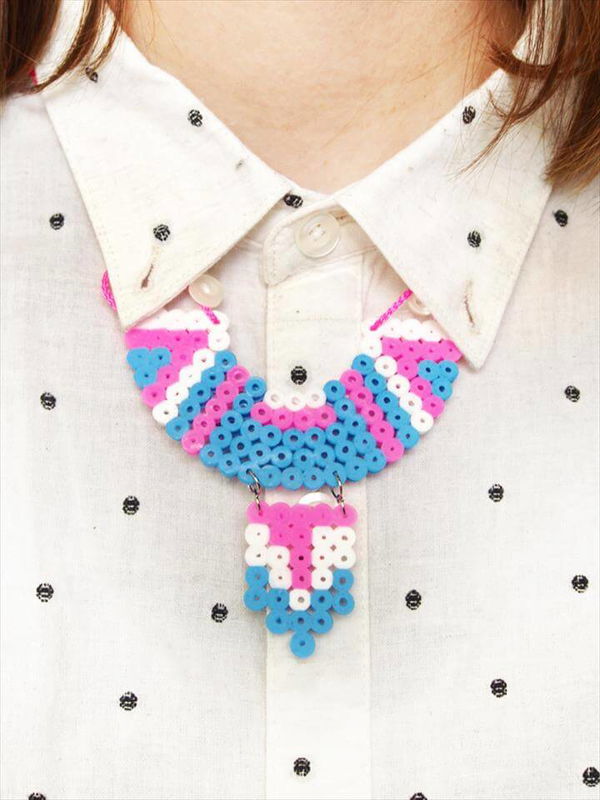 Image: paperandpin
Perler Bead Crafts Bracelet: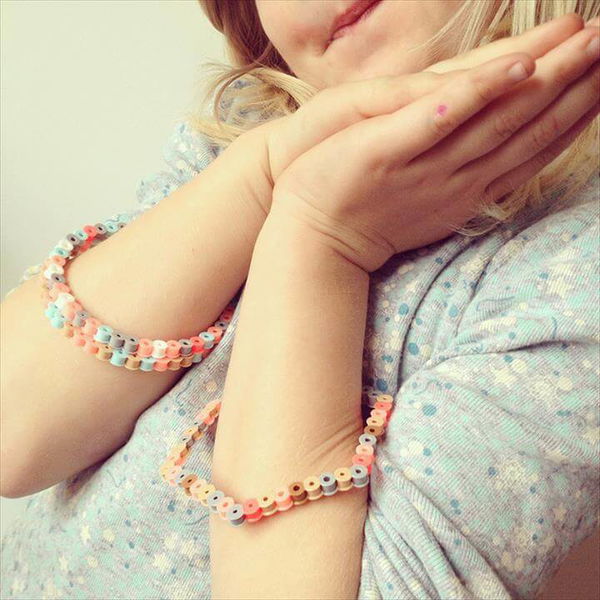 Image: projectkid
Perler Bead Rainbow Earrings: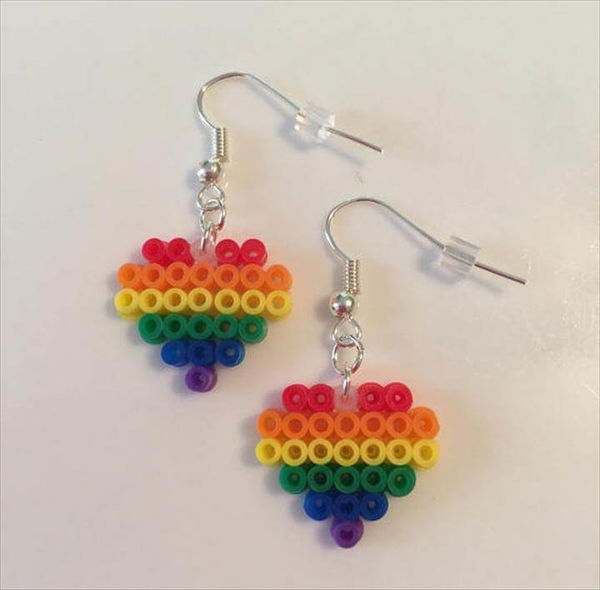 Image: youtube
Fish Or Fruit Perler Bead Stretch Bracelet: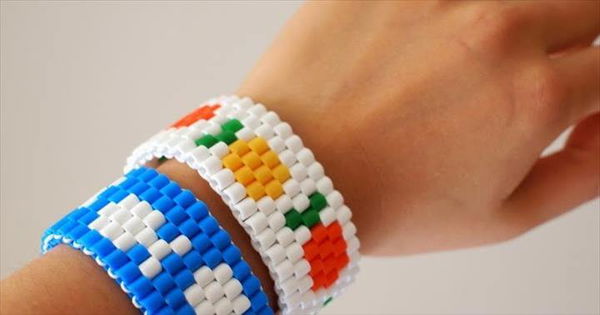 Image: pinkstripeysocks
Hama Bead & Tassel Necklace: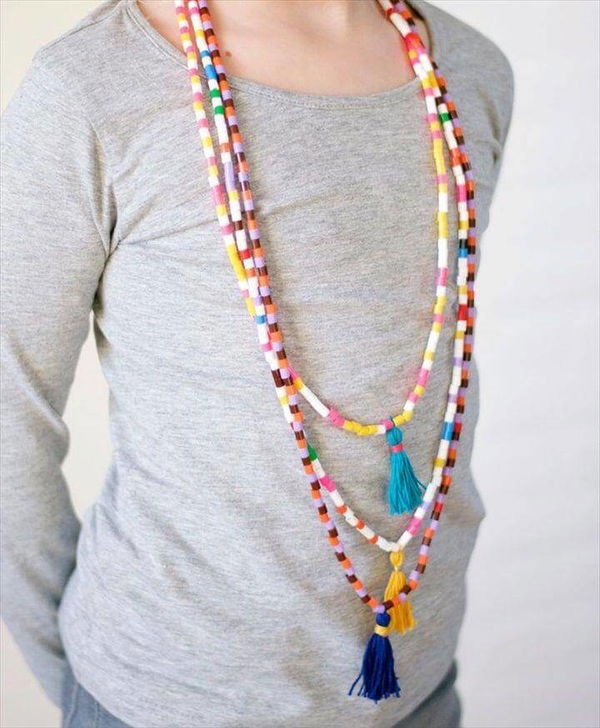 Image: typepad
Charm Bracelet: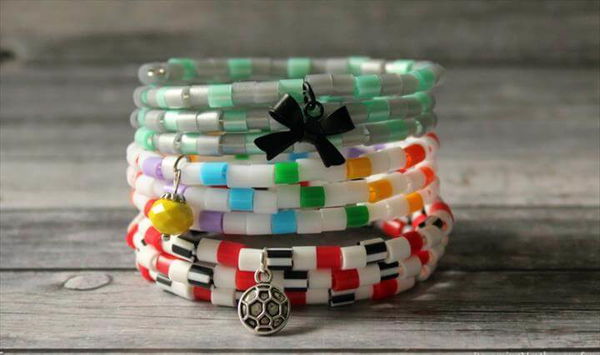 Image: craftaholicsanonymous.net
Perler Beads and Zip Ties Necklace: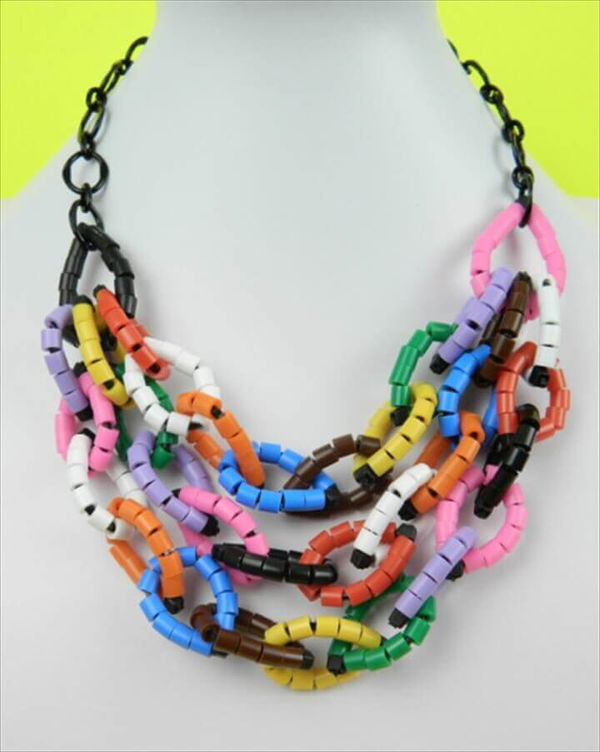 Image: diytomake
Perler Bead Bracelets: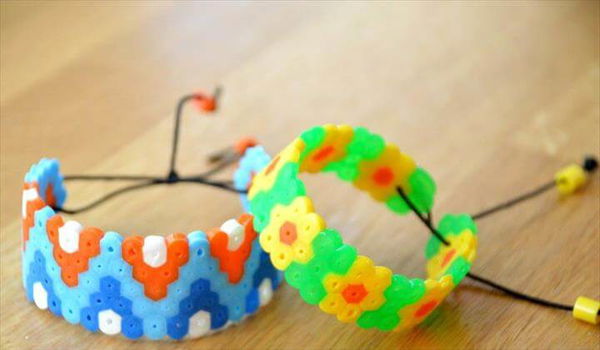 Image: redtedart
Neat Necklace: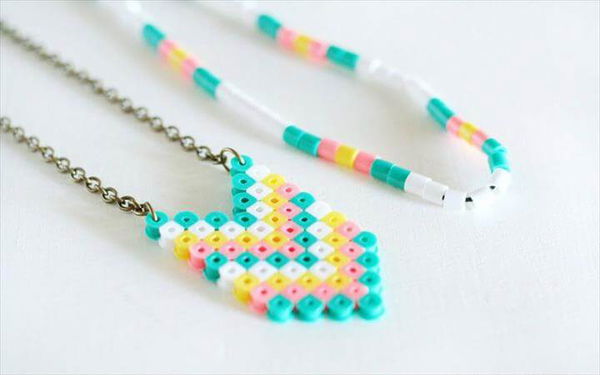 Image: thecraftedsparrow
Bracelet Out Of Pearl Beads: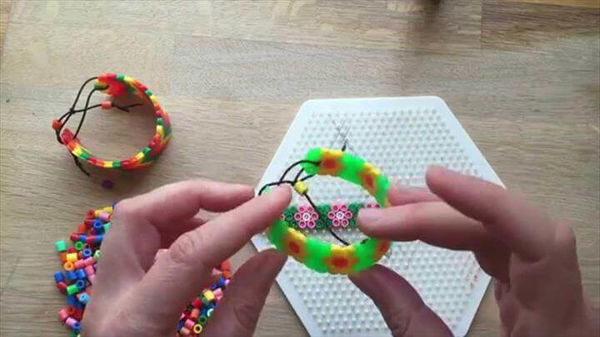 Image: youtube
Easy DIY Mini Perler Bead Lapel Pins: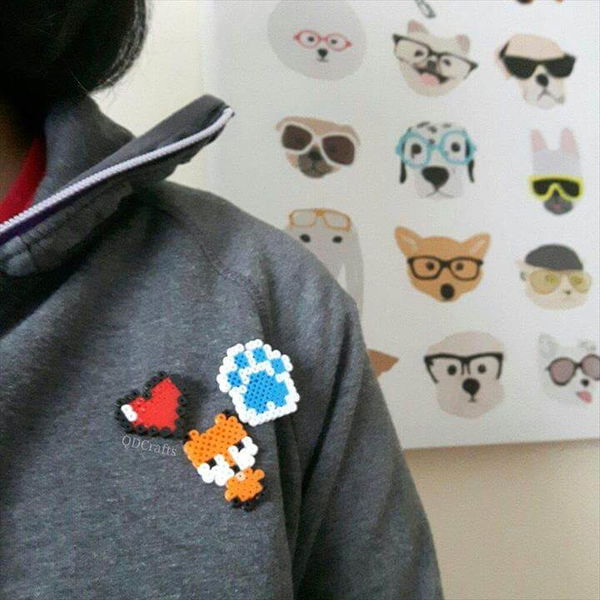 Image: aminoapps
Grown-up Perler Bead Necklace: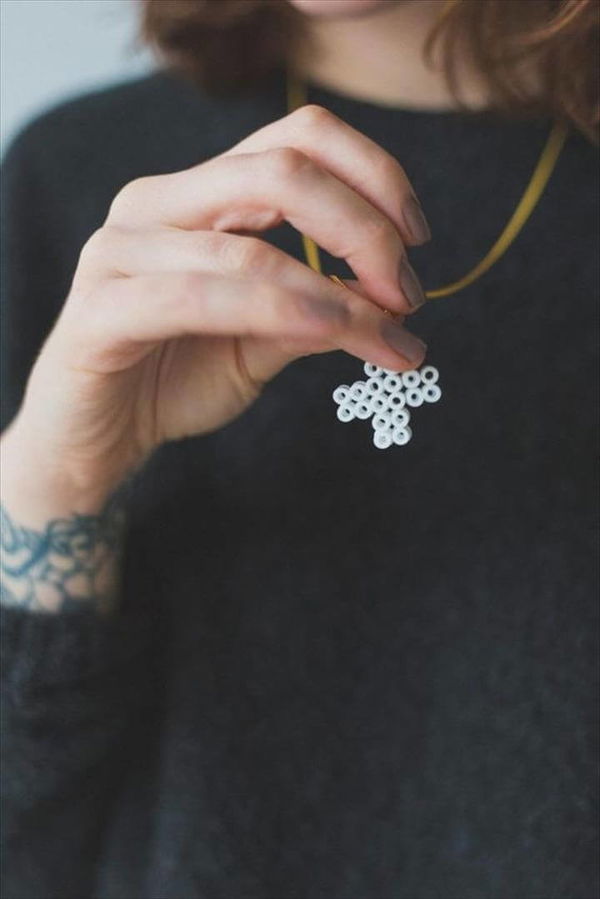 Image: funcraftskids
Perler Bead Bow Headband: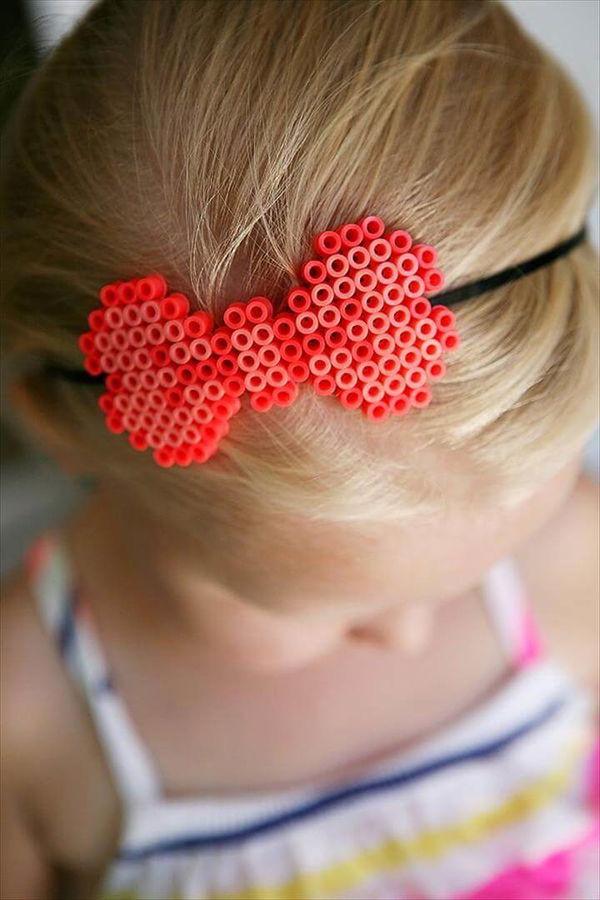 Image: eighteen25