Are you also bored with your old and plain shoes and want something new to be done to them? If yes then watch all these amazing tutorials for doing your shoe make over and feel totally different about all your old shoes.
The first idea here is turning your old heels with stones and turning them into an embellished pair of heels and wear them proudly to a party or anywhere you like. Have a look at this next project that says you can transform your plain and old pumps with a contrasting lace and other crafts. You can find this lace from any fabric store or even from your own wardrobe because for this you only need a small piece of lace fabric.
Next you can also change the look of your heels with help of fabric and see how stunning they look. Not only the heels can be turned into embellished ones but also you can turn your pumps into embellished ones just by adding stones to them.
You can use multi colored stones as well as black stones like on top of white shoes. Have you ever wondered that you can beautify your sneakers with water colors? If not then you can give this thing a try and all your efforts will be worth it. We all have those old school tennis shoes at home but we haven't probably thought of changing them with a simple make over but here is the whole process that you can easily follow. Besides this you can also use color dyes for transformation of your sneakers and give them a complete new look.
Share these amazing 10 DIY Shoe Makeovers Ideas You Can Do with others also so that they can also bring a drastic change to their shoe collection in just a few simple steps.
Embellished Wedding Shoe: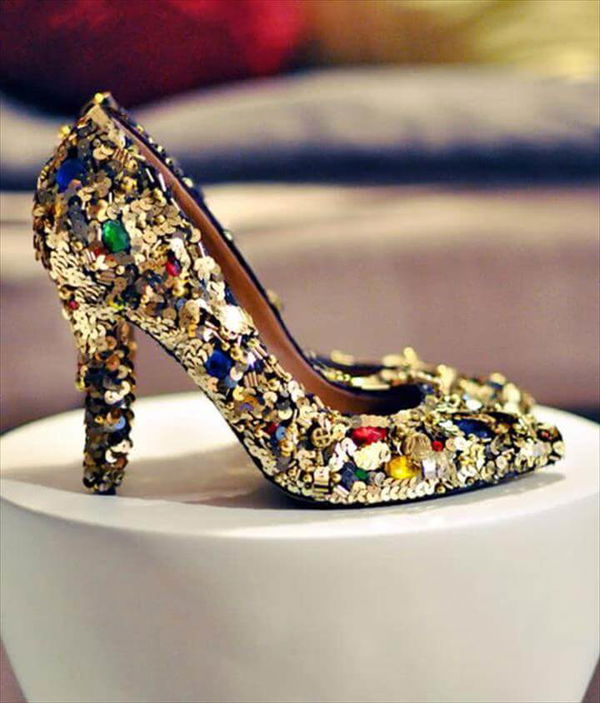 Image: lovemaegan
Embellished Pumps Tutorial:

Image: stylestories.ebay
Refashion Lace Shoe: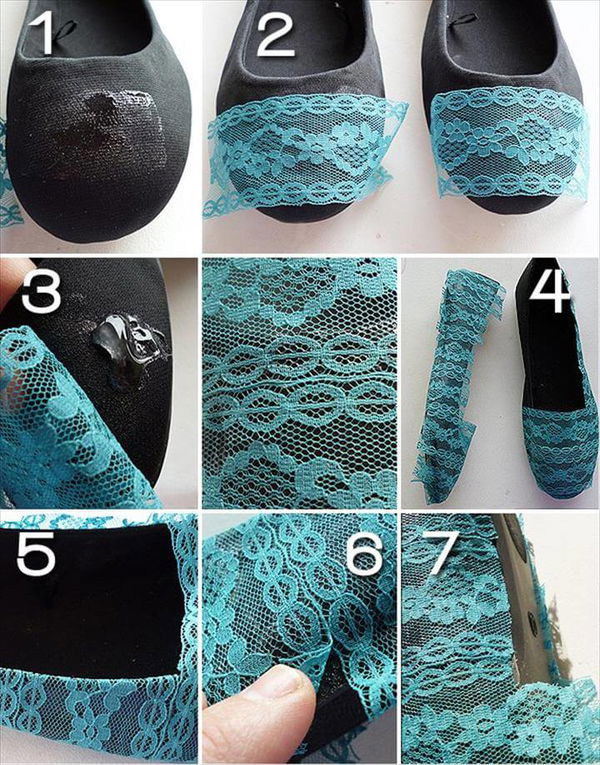 Image: nellecreations
Fabric Covered Heels: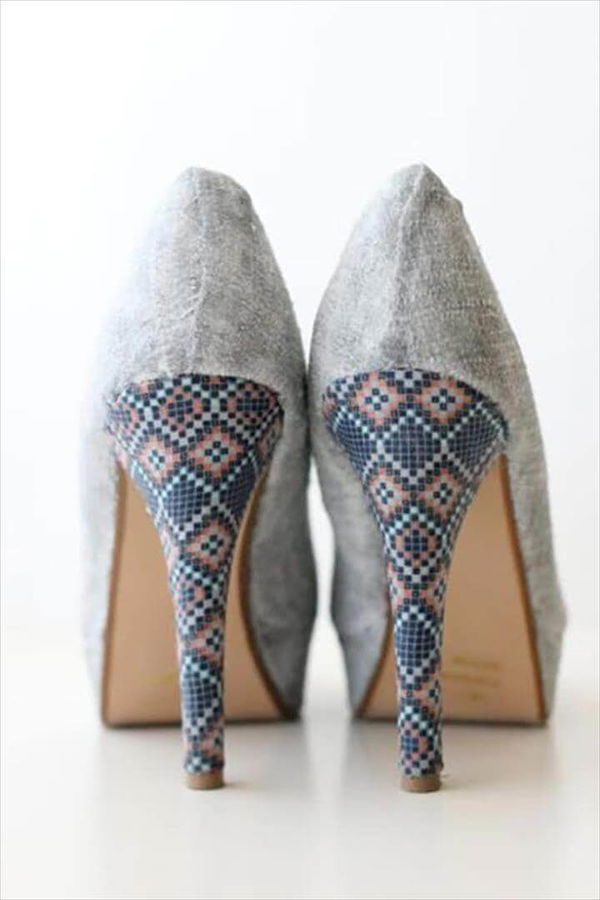 Image: deliacreates
Aztec Inspired Shoes: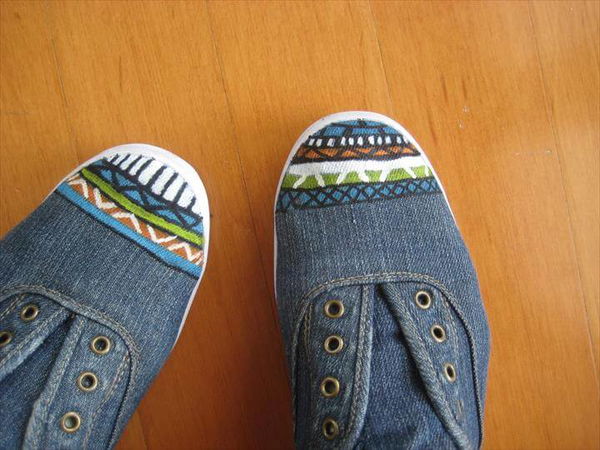 Image: creatingreallyawesomefunthings
Embellished Loafers – Shoe Makeovers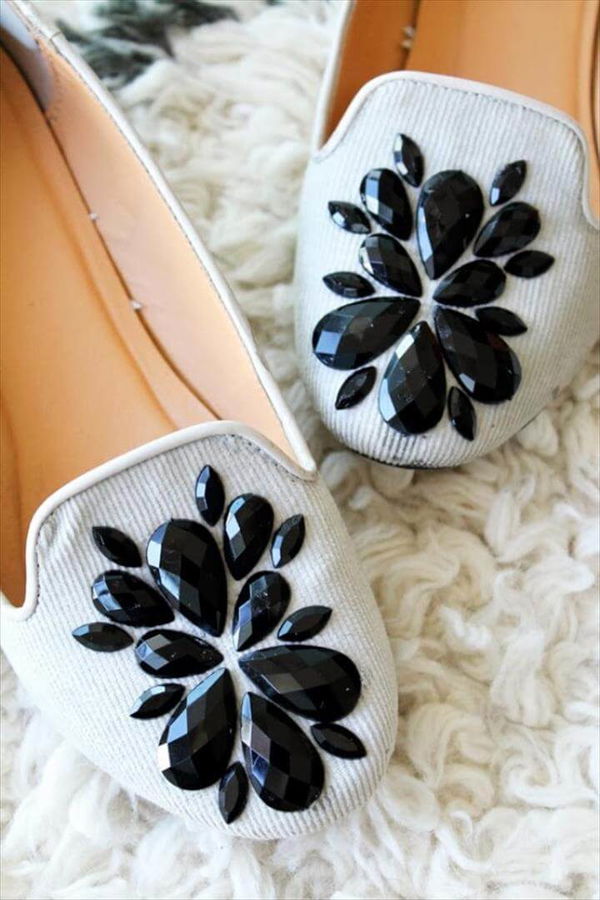 Image: thevaultfiles
Watercolour Sneakers: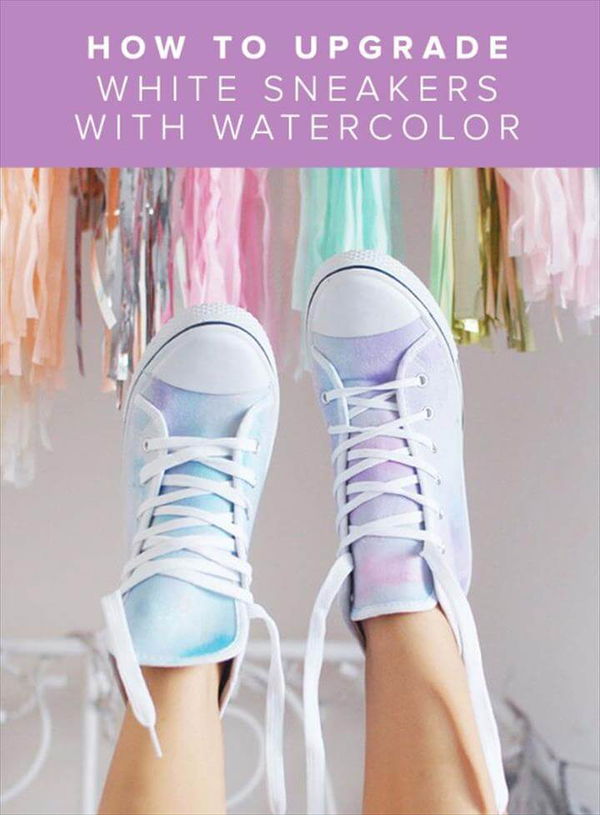 Image: randomactsofpastel
Gemstone Shoe Clips: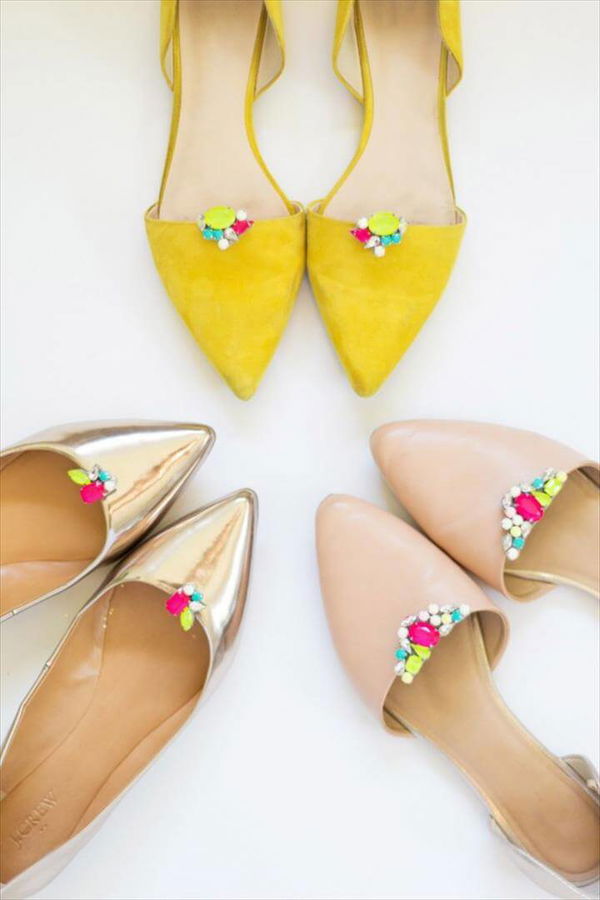 Image: lovelyindeed
Tennis Shoes Makeover:

Image: sweet-verbena.blogspot
DIY Dye Shoe: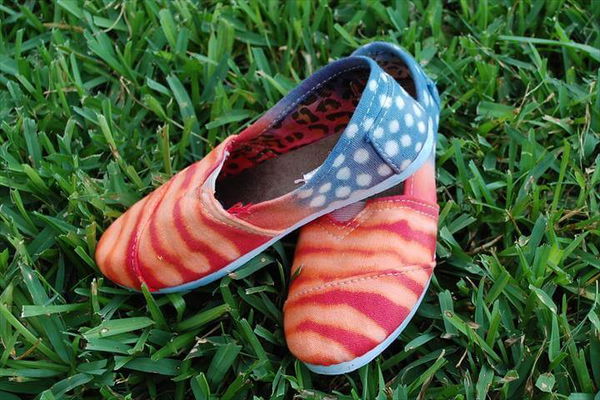 Image: apumpkinandaprincess