Ladies of all ages love to carry handbags and different styles of purses but whenever you are in a rush and want to leave for a short visit to a shop or anywhere you mostly look for a handy bag or a small clutch that can only carry your cards, cash and keys.
You don't need to further spend your money and time buying expensive designer clutches instead you can make your very own DIY clutches now and feel proud of your creativity. Have a look at this first project here which is an envelope style clutch and is so simple and elegant that you will surely want to give it a try. For this project you only need to have lining fabric, deco weight velour, fusable interfacing, magnetic snap and basic sewing supplies. Many free patterns are available for making different styles of clutches. You only need to open the links to all of these projects, learn about the steps required to make them ,supplies that you need for the project and the complete process with tutorials.
The next one that we have here is one of my very own favorites and is a canvas style clutch. This clutch is not only attractive but its seems to be a symbol of beauty and elegance.
The next one is very simple yet glamorous and it's a faux leather clutch. For those of you who likes t carry the fold over clutches you are at the right place because the next project here is all about making fold over clutches. The supplies that you need for these are the fabric, zippers, sewing supplies and a few more that you will find in the description available in the link attached with project.
All these 18 DIY Clutch Tutorial – Quick & Easy Ideas are so exciting and fun that you really want to try them anytime soon and you can also not resist to share these ideas and concepts with others.
Velours Envelope Clutch Tutorial: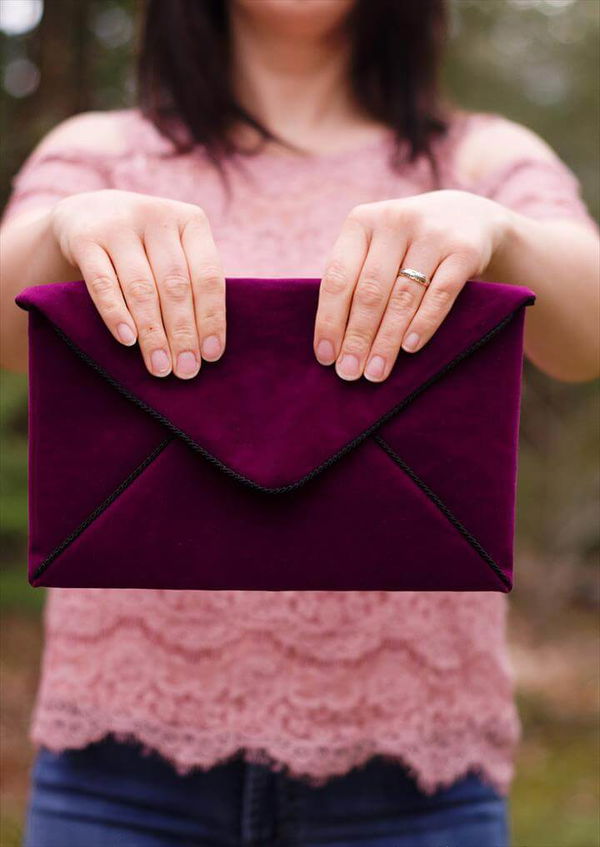 Image: makeit-loveit
DIY Rainbow Clutch: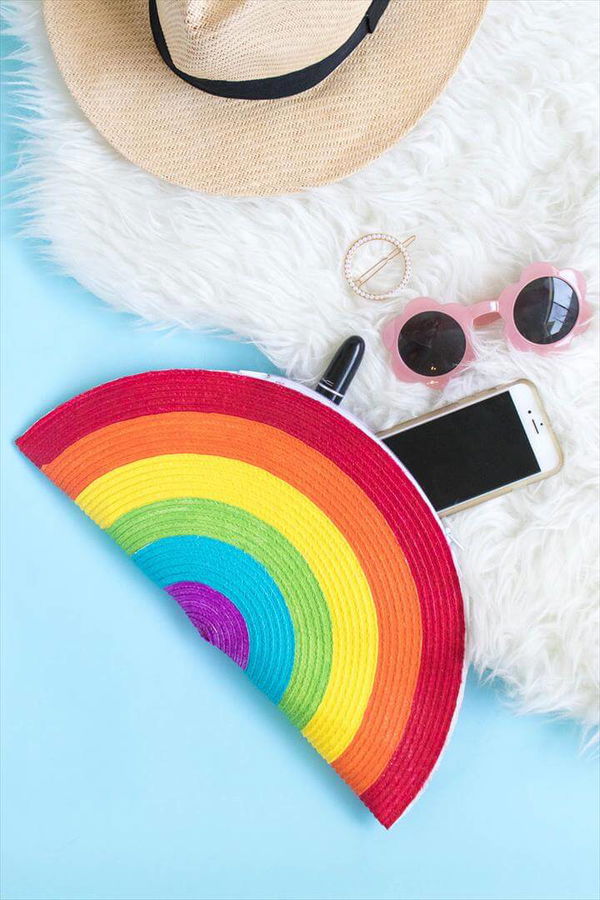 Image: clubcrafted
Color Blocked Straw Clutch: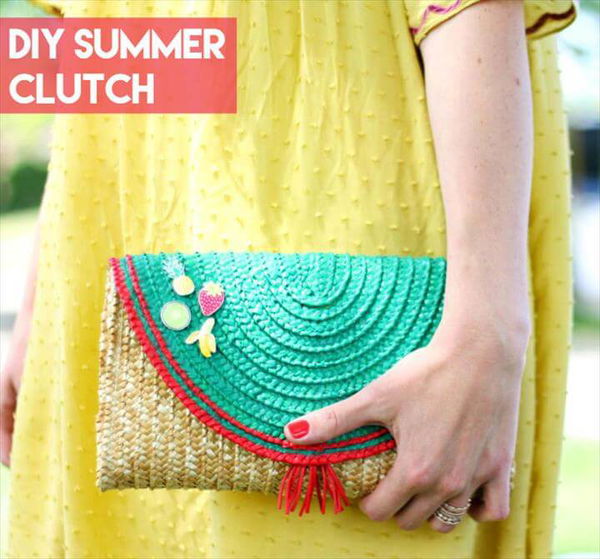 Image: consumercrafts
Clutch Bag Free Pattern: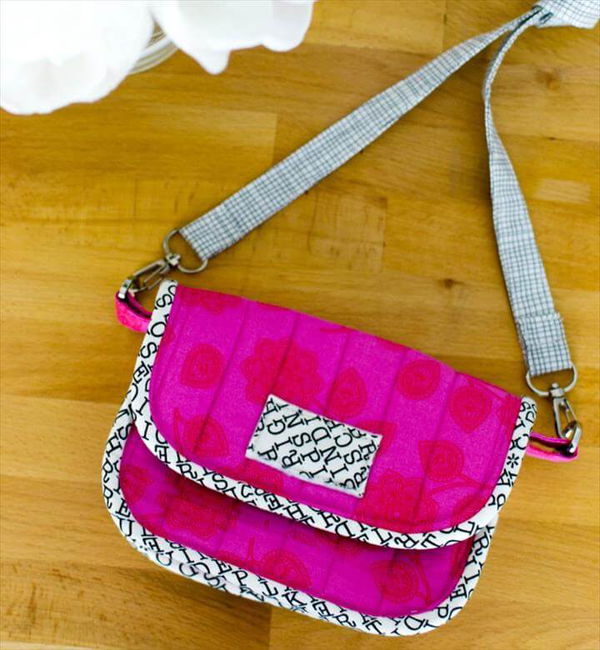 Image: craftsy
Canvas Painting Clutch DIY: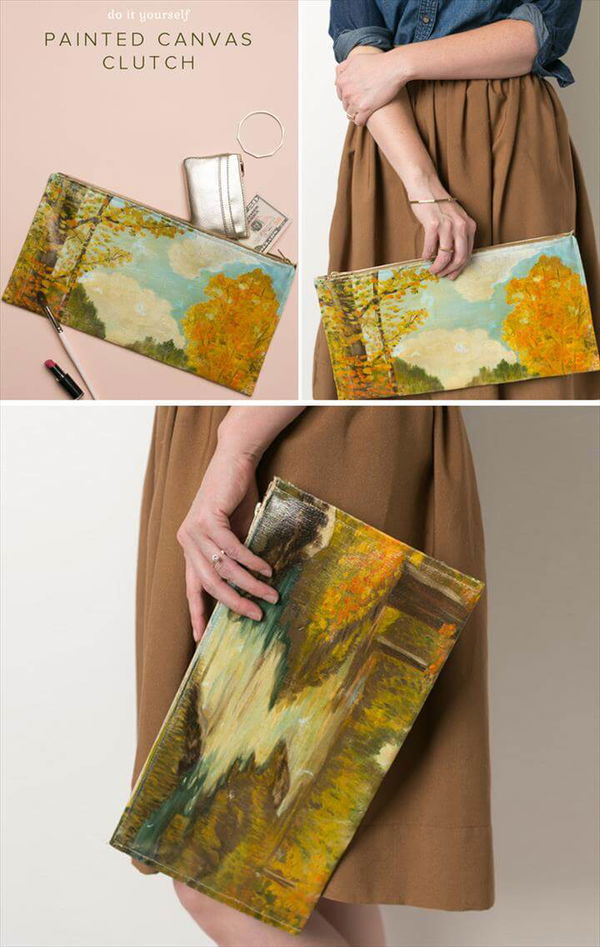 Image: campmakery
Simple Faux Leather Clutch: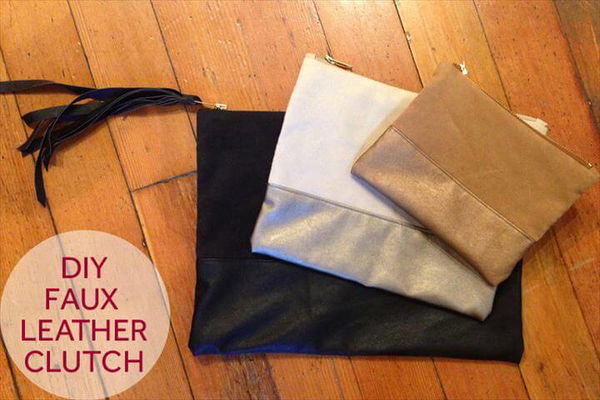 Image: instructables
Fold Over Clutch: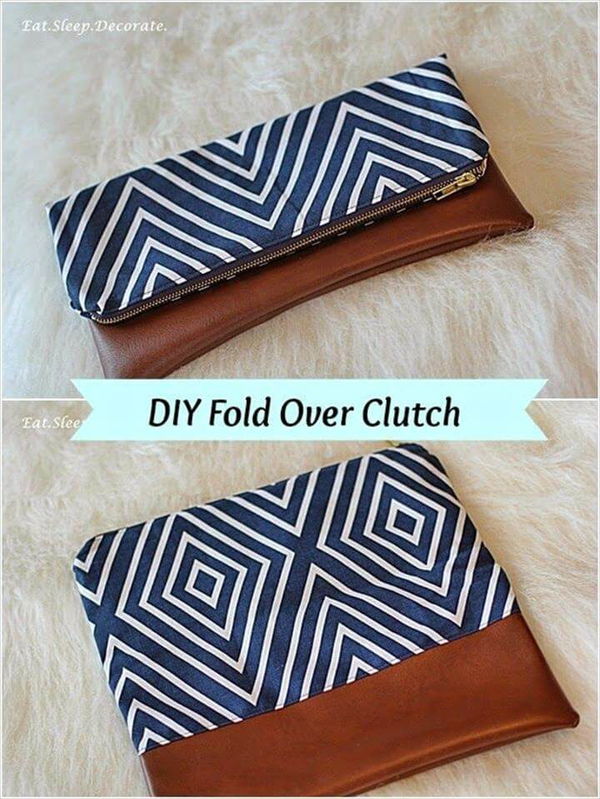 Image: eatsleepdecorate.blogspot
Faux Stingray Box Clutch With Tulip Neon 3D Paints:

Image: chiccreativelife
Styling DIY Felt & Buttons Clutch: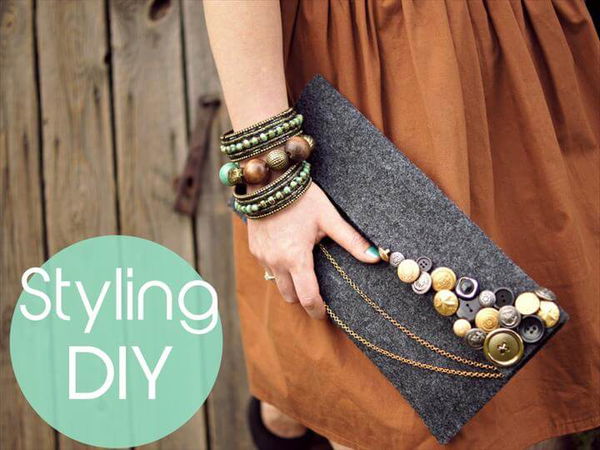 Image: lilmissboho
Night Party DIY Clutch: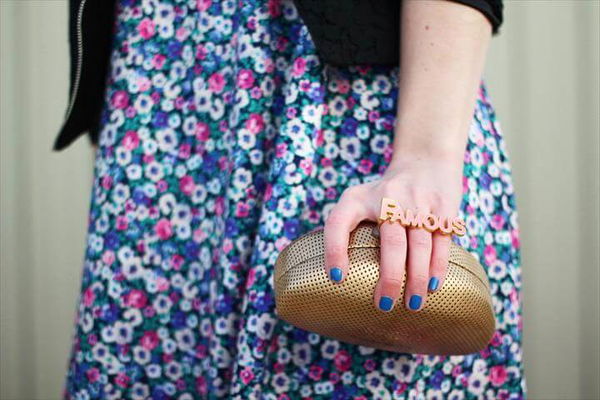 Image: theoutfitrepeater
Easy No-sew Clutch Bag Tutorial: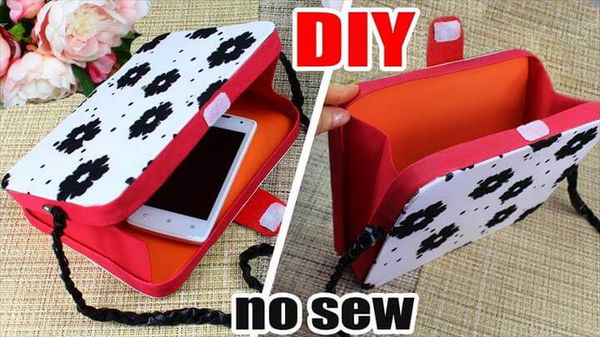 Image: youtube
Superhero Clutch: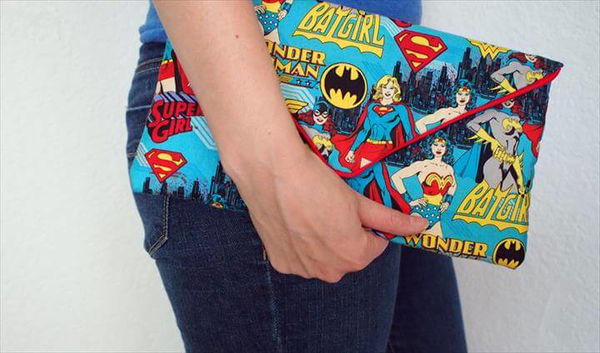 Image: settostunning
Colorblocked Envelope Clutch DIY: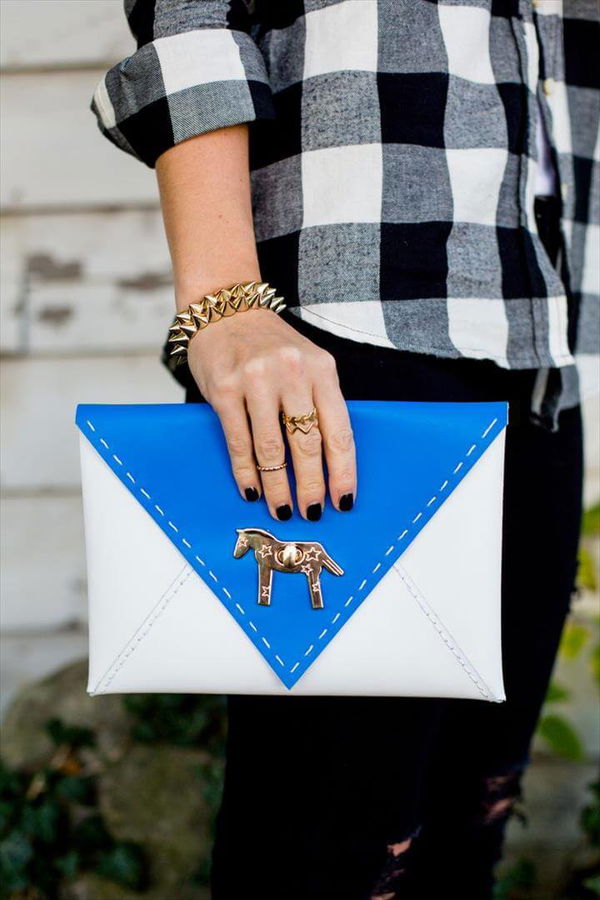 Image: abeautifulmess
Taco Clutch: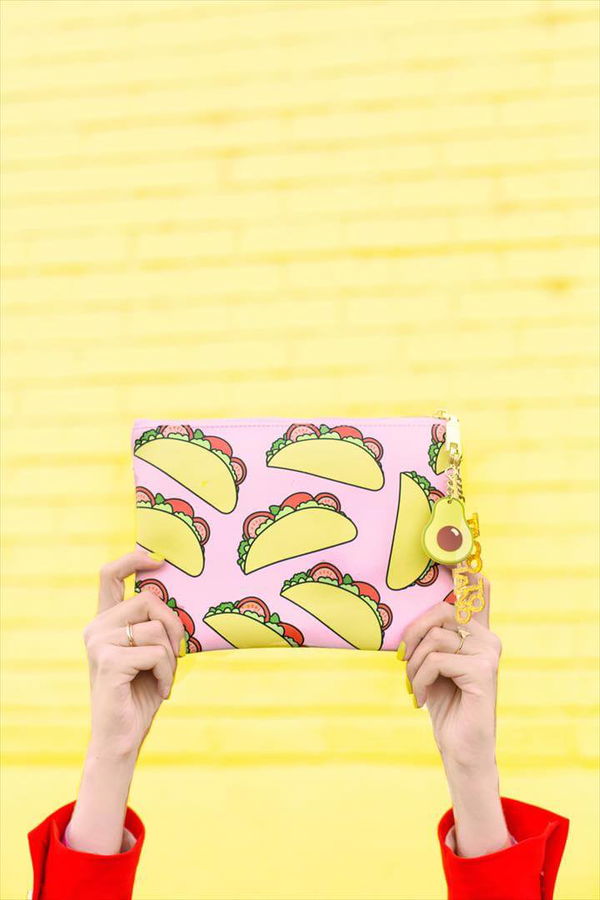 Image: studiodiy
DIY Lucite Clutch: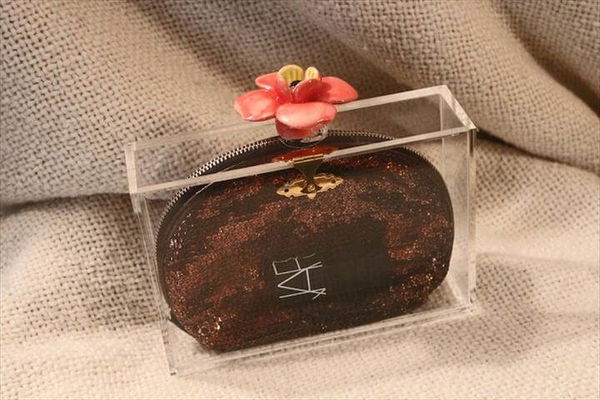 Image: thestripe5littlemonsters
DIY Diaper Clutch: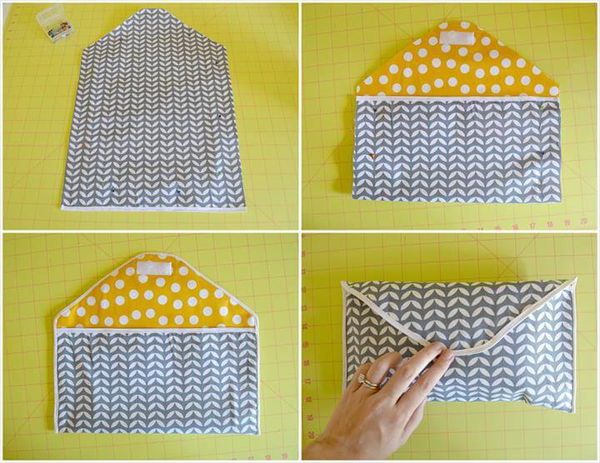 Image: takingcareofmonkeybusiness
Modern Bridal Clutch: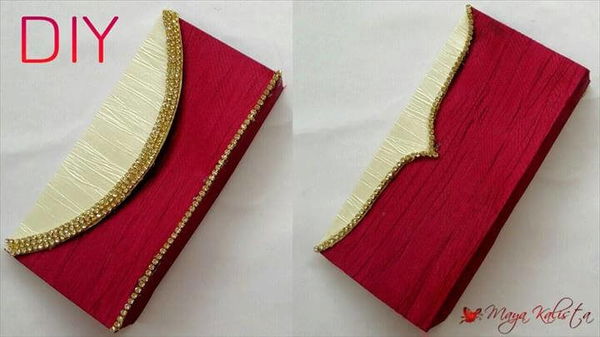 Image: theribbonretreat
Bohemian Clutch: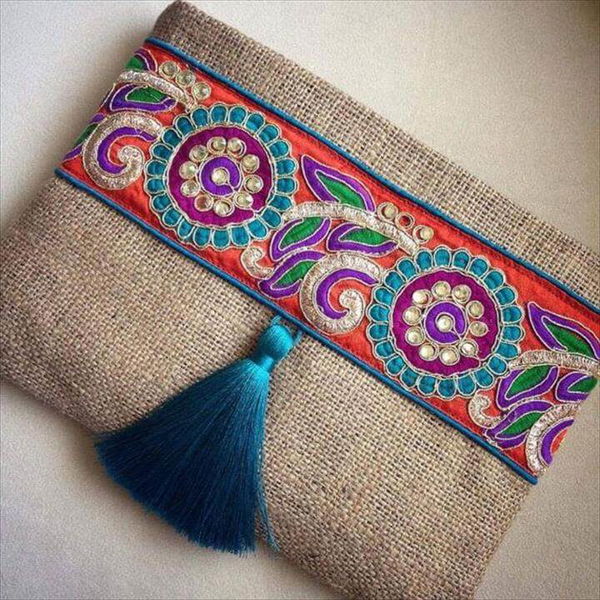 Image: flamingotoes