As we are heading towards the summer holidays and for those of you who are a bit extra creative, we have some crazy and cool sparkly creative projects to try.
Start these 12 Glitter, Sparkly Creative Projects & Craft Ideas right away and you will definitely fell proud of yourself once you are done with them as they will help you make your home and surrounding more attractive than ever before. His first idea that we have here is to dip, dye and glitter the pumpkins for the Halloween season. See how beautiful those small little adorable pumpkins have become with just simple and quick ideas. Also we can use glitters with our desired colors for our small little planters as you can see here in this project. This idea will definitely amaze the plant lovers and they would surely give this a try.
Next we have Champaign bottles that can be transformed easily with juts simple techniques with help of glitter and some colors. You must be having some old and boring clutches at home lying uselessly in our cupboards as they have become quite dull so here we have a quick solution to that as well and it's all about covering them up with glitter of your choice. Here they have used sparkling silver glitter to create that extra special effect for your clutch but you can use any color.
You can see how that old dull clutch has changed into something attractive and sparkling which is definitely to die for. For those of you who always look forward to decorating candles at their homes, this candle decoration with glitter will definitely catch your attention. Gather all your plain candles, dip them in glitter and prepare yourself to see the magic. Have a look at this Easter egg decoration project which is superb and something that you probably missing every time you celebrate Easter.
Here are some Easter eggs beautifully decorated with gold glitter and looks phenomenal.
Share these simple and elegant glittery craft ideas with others also so that they may also find them useful for themselves.
Dip-Dye Glitter Pumpkins: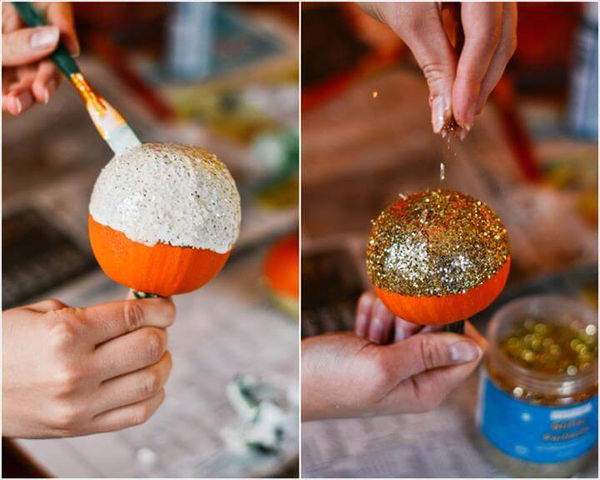 Image: glitterinc
DIY Glitter Succulent Planters:


Image: lollyjane
Pink & Gold Ombre Glitter Champagne Bottles: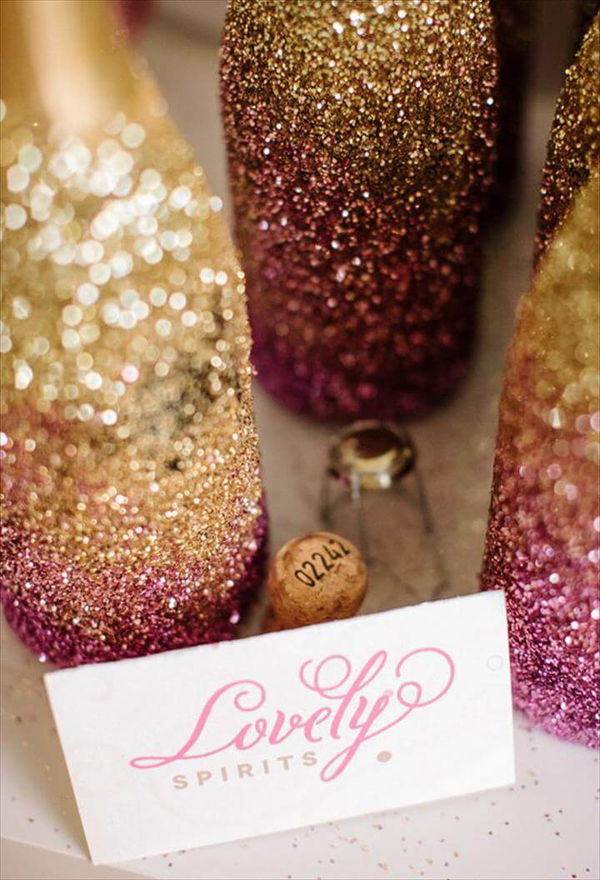 Image: campmakery
Sparkling & Glittery Clutch Tutorial: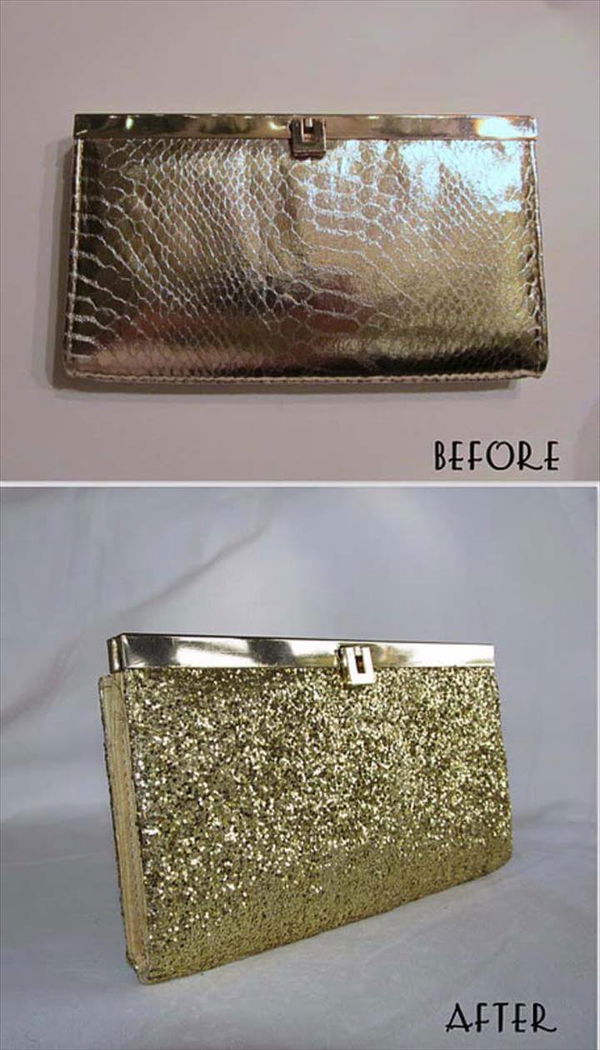 Image: handmade4all
Glitter New Years Candles Decoration: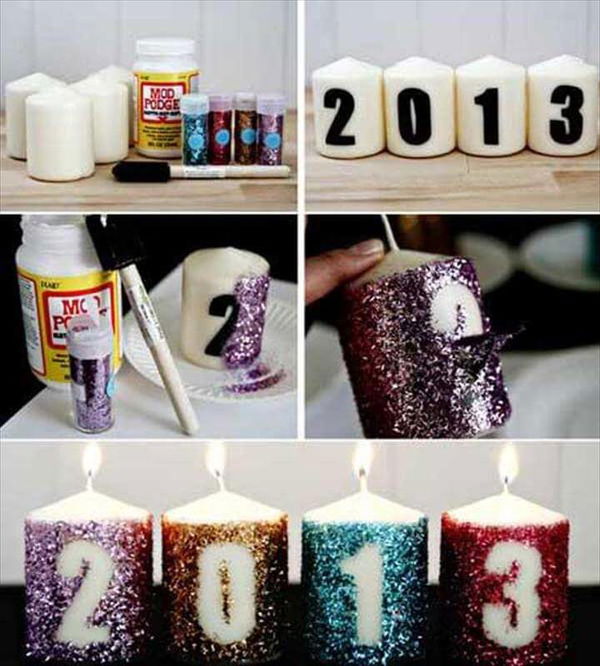 Image: stylinginsuburbia.wordpress
Gorgeous Glitter Easter Eggs: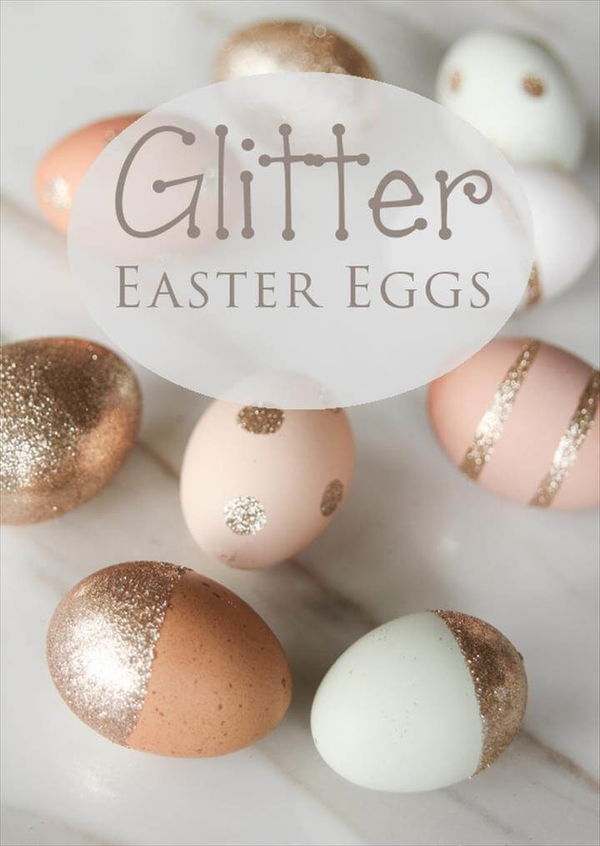 Image: thegirlinspired
Place Card Holders Sparkly: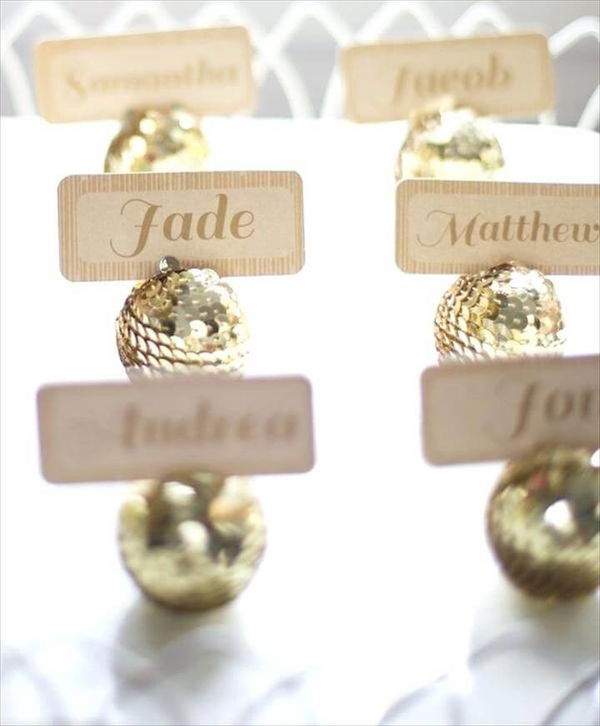 Image: karasvineyardweddingshop
Glitter Dipped Cups: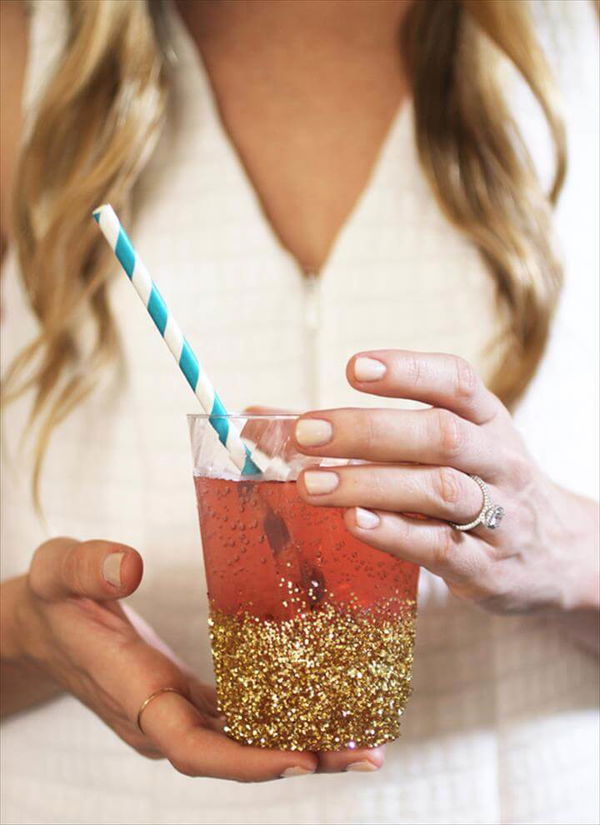 Image: ideas.evite
Sparkly Party Vase: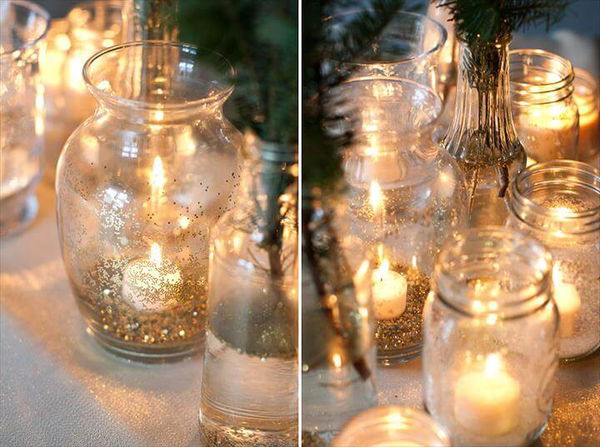 Image: anastasia-marie
Sparkly Gold Merry Sign: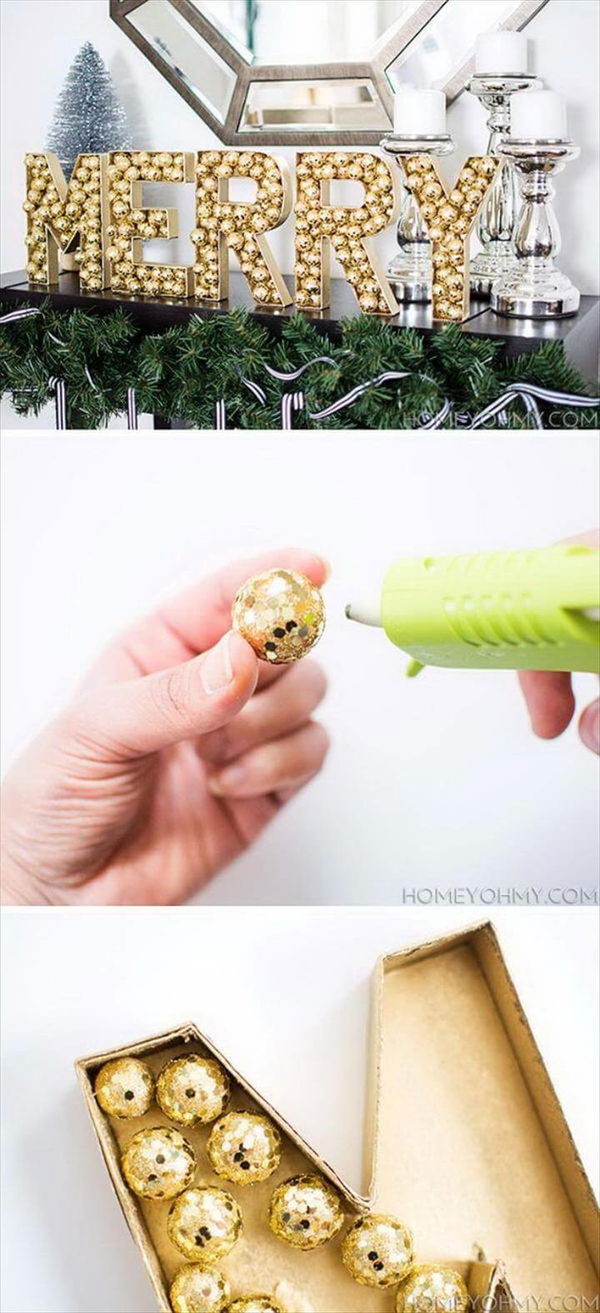 Image: homeyohmy
String & Balloon Glitter Ornaments: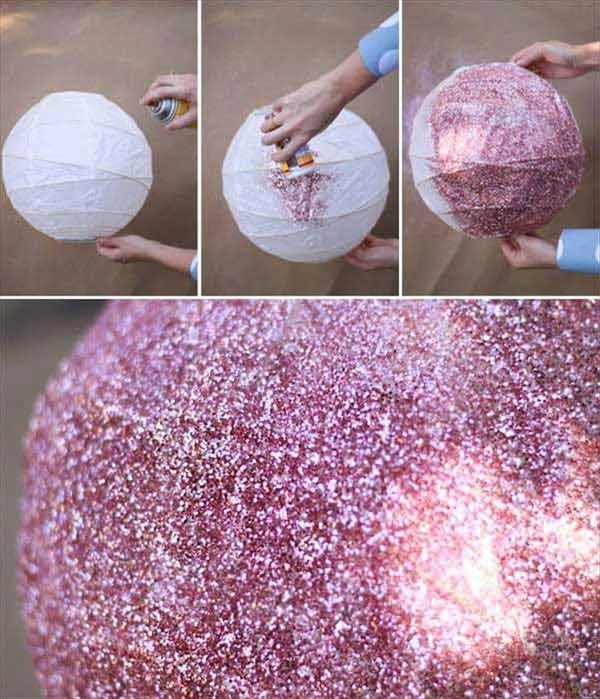 Image: thinkingcloset
Adorable DIY Sparklers: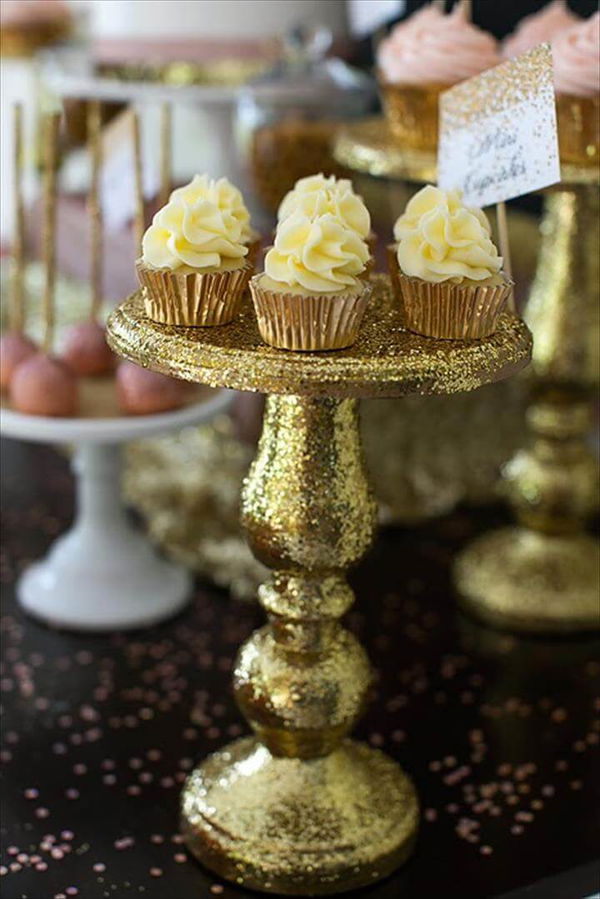 Image: the36thavenue