After a tiring week, a long bath is the best way to relax and all ladies would agree to this. Being the important step of a bath, we need to exfoliate our skin and bath poufs do that task so efficiently. Though there are market bought bath poufs but they fall apart too quickly so crocheting one would be a great idea to enjoy a long-lasting bath pouf in your bathroom.
Here we have gathered these 20 One Hour Bath Pouf Free Crochet Pattern and that too for free to easily make the cute and colorful bath poufs for everyone in the family. Not only you can use them personally but also make adorable and functional gifts for your friends too so do catch some of the free crochet bath pouf patterns. Weddings, birthdays, mother's day, showers, these bath poufs are just too easy and fun to use as the perfect gift ideas for any of these happenings around.
As these Crocheted bath poufs are made from the yarn in beautiful hues so they would be super soft on your skin while scrubbing out all the dead skin cells and making your skin feel so fresh and new. The poufs are so easy and fun to make that you can easily create a few on winter noon while watching some of your favorite TV shows. When your crochet bath pouf gets old and worn out you can easily crochet a new one and thus save yourself a lot of time and money. With easy patterns and feasible stitch techniques, you can just do away with these bath pouf ideas so easily and quickly. So go through the patterns below and click on the attached links to get the free patterns for these bath poufs.
Anniversary Crochet Bath Gift Set: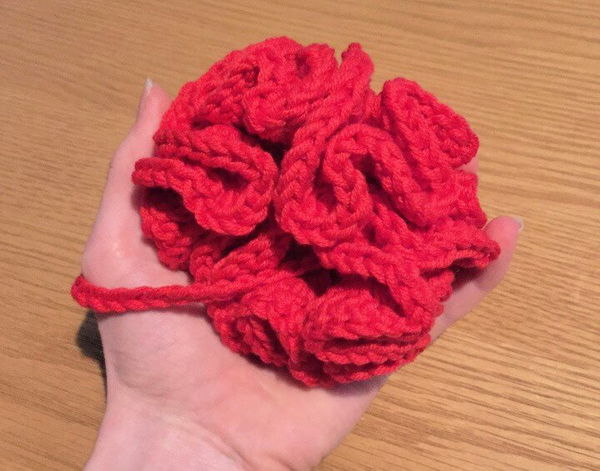 Tutorial:  thestitchinmommy
Mother's Day Or Special Birthday Crochet Pouf: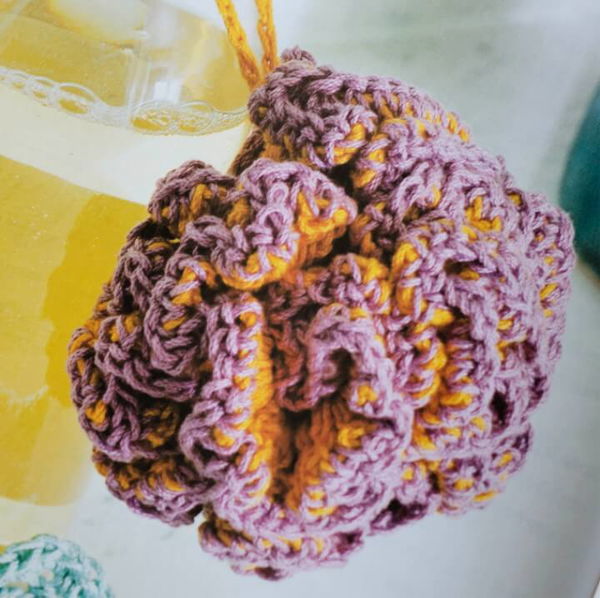 Tutorial: crochet365knittoo
Crochet Bath Puff Tutorial: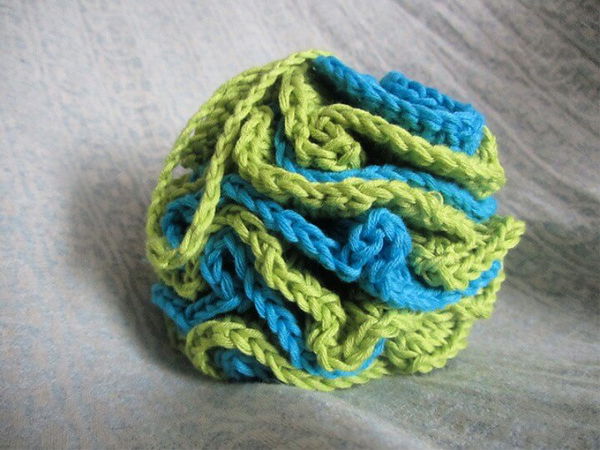 Tutorial: ravelry
Free Crochet Puffy Bath Pouf Pattern: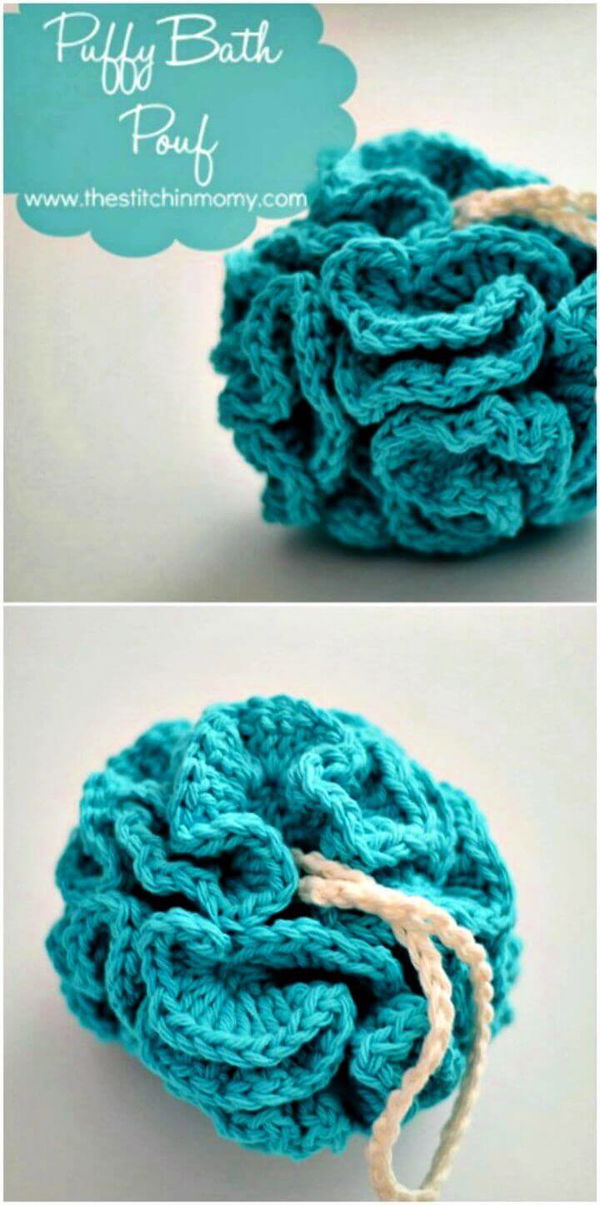 Tutorial: thestitchinmommy
Funky Peony Scrubbie Crochet Pattern:

Tutorial: imadedinner
Crochet Pampering Massage Soap Saver Free Pattern – Crochet Spa Gift Ideas Free Pattern

Tutorial: ravelry
Hand Crocheted Bath Loofah – Pouf: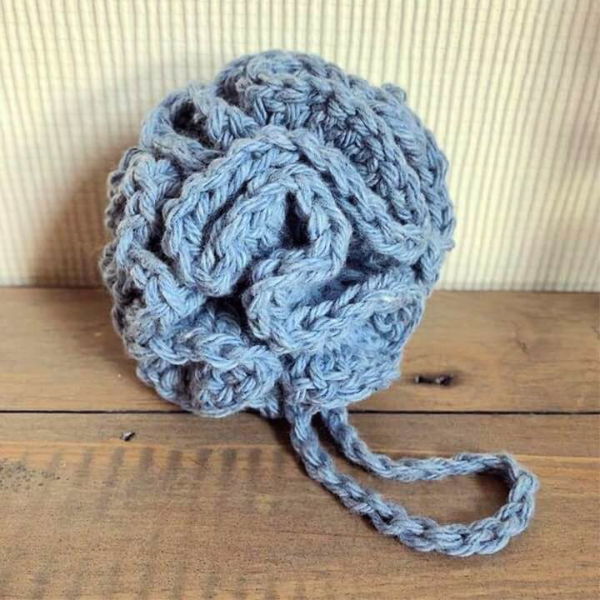 Tutorial: consciouscrafties
Crochet Bath Pouf – Shower Loofah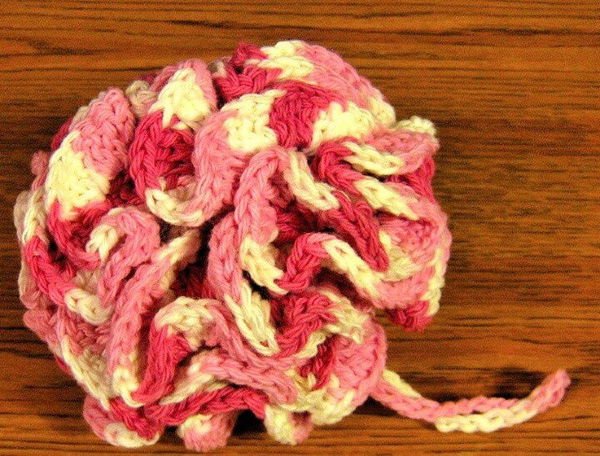 Tutorial: thesprucecrafts
Crochet Thin Cotton Bath Pouf Puff: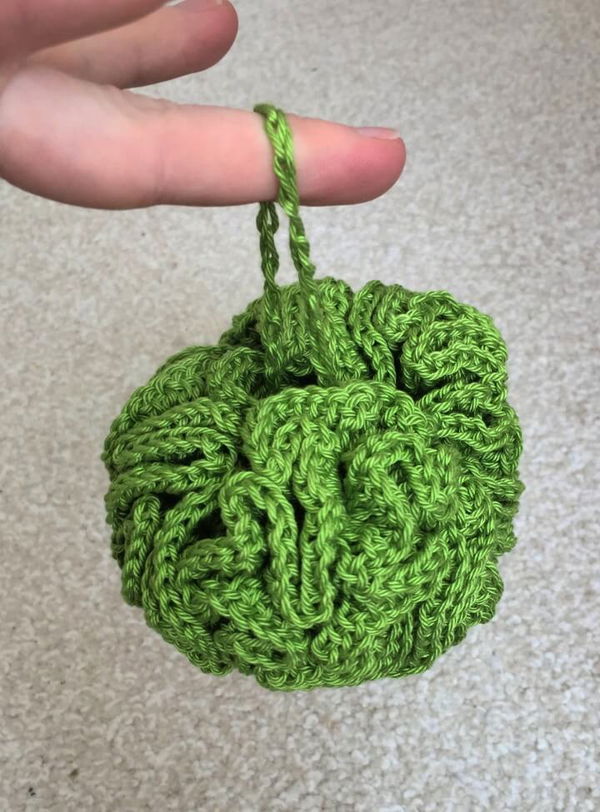 Tutorial:  numonday
Purple Crochet Bath Pouf, Eco-Friendly: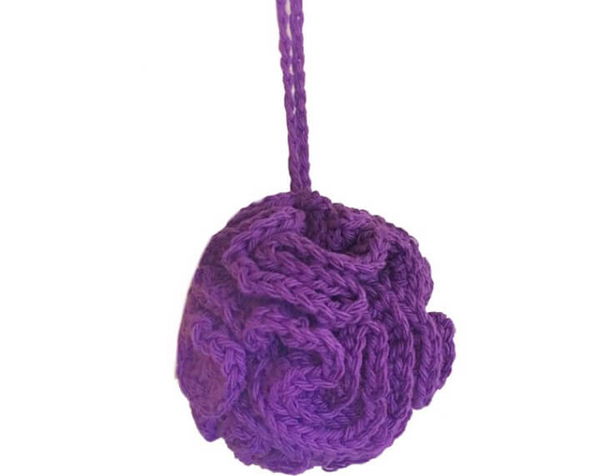 Tutorial: daisycottagedesigns
Red Carnation Pot Scrubber Bath Pouf: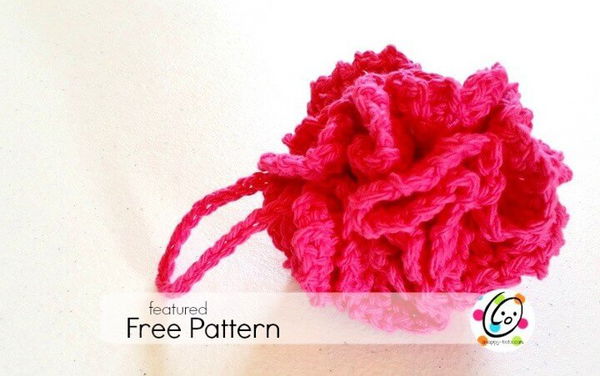 Tutorial: snappy
Bath Pouf Body Scrubber Crochet Pattern: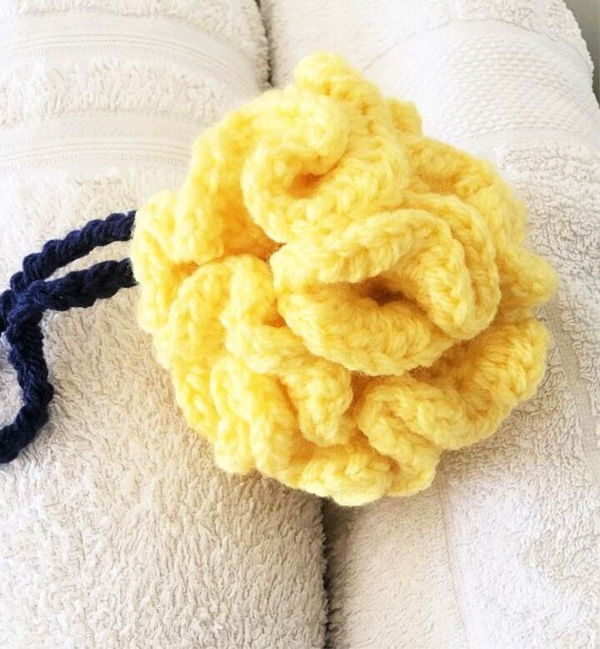 Tutorial: youtube
Skein Bath Loofah Pouf Shower Scrubby: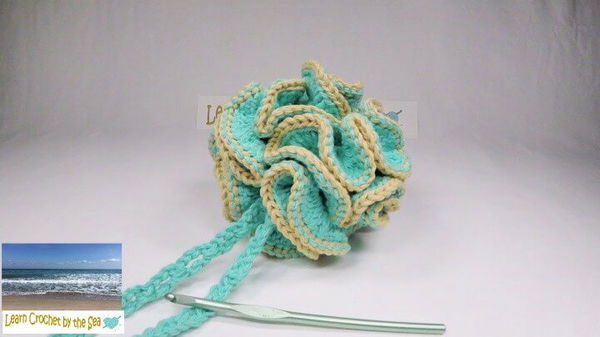 Tutorial: youtube
Free Crochet Pattern For Bath Pouf: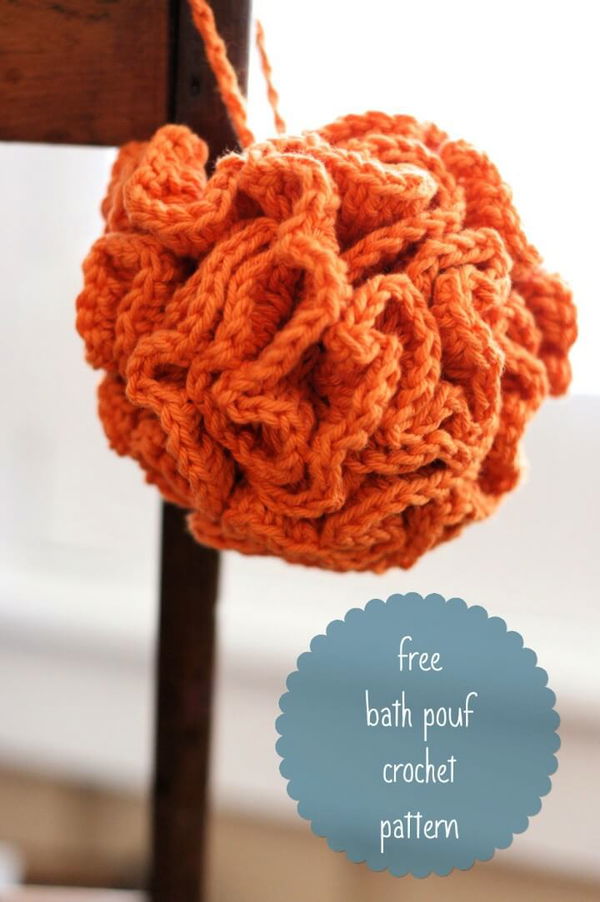 Tutorial: beaniesandweeniescrochet
Handmade Bath Pouf Pattern: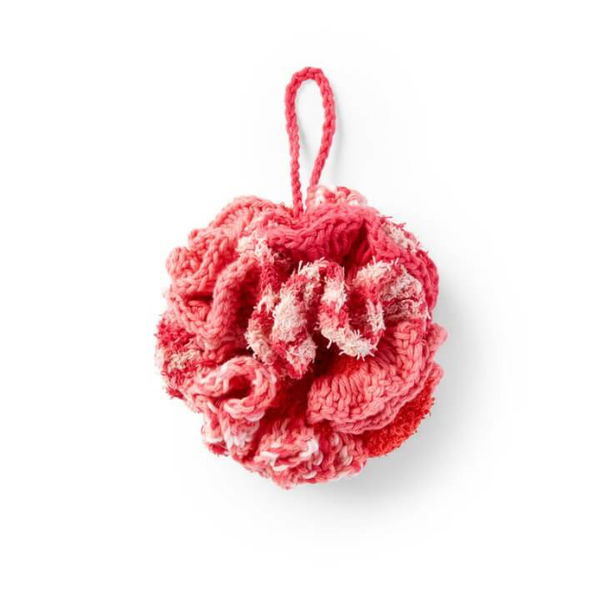 Tutorial: jessieathome
Free Pattern Crochet Bath Pouf: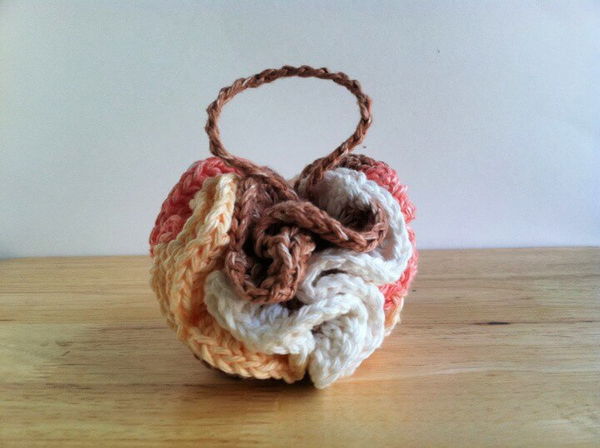 Tutorial: beaniesandweeniescrochet
Crochet Sudsy Bath Pouf [FREE Pattern]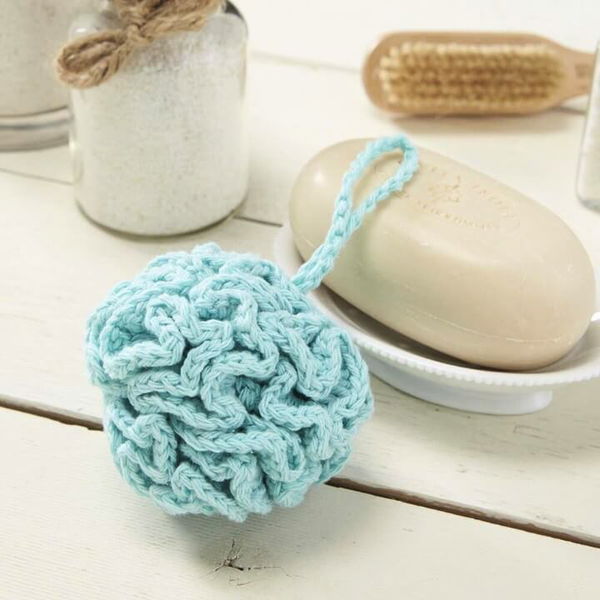 Tutorial: thecrochetspace
Green Bath Puff Crochet Tutorial:

Tutorial: thesnailofhappiness
Purple Bath Puff: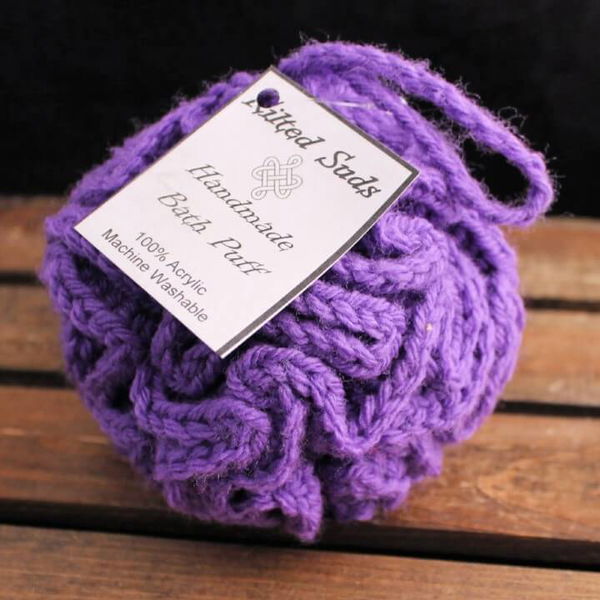 Tutorial: kiltedsuds