Crochet is definitely an amazing kind of skill that can help us make many different projects using creative ideas. Lets try making unique 12 Crochet Necklace Tutorials – Simple To Make this time with some easy patterns and styles. The tutorials available in the links given below will definitely help you make some extra ordinary master pieces
You can make some very simple and elegant single stringed crochet necklaces with some of the basic crochet patterns. Besides this you can also make crochet necklaces and sue some pearls and beads alongside as you can see in many of these projects. Also you can make a complete set of necklace ,ring and bracelet with the same techniques. We can easily find different pearls, beads, stones, rings, tassels from the craft and supply shops.
Grab some of your favorite supplies that you really want to use in between the crochet pattern to make beautiful diy necklaces and start your projects right away. All these projects will help you in not only bringing spark to your own collection but also in the gifting purposes when its time to give someone a present and we are short of ideas. Select some of the softest colors to make fine vintage necklaces as you can see here in one of the projects. Add some silver lining to your necklace by adding a silver chain at the back or some silver hooks to it. Tassels go very fine with the crochet yarn so add some tassels in contrasting colors to make an extra ordinary fine hand made necklace to amaze yourself and others with your creativity.
As we know that sharing is caring so share these amazing ideas with your friends also so that they may also make some this holiday season.as winters are round the corner, these lovely crochet necklaces will look amazing in this season.
Crocheted Necklace: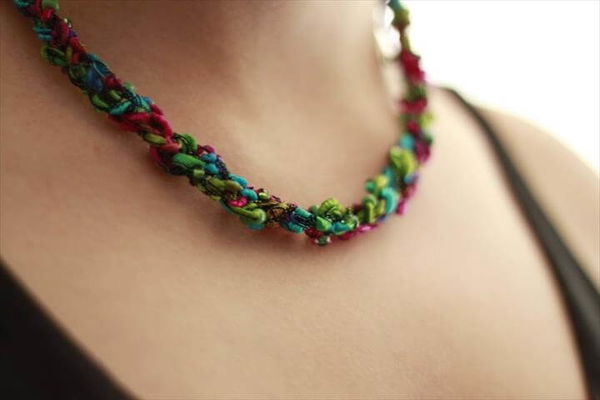 Image: instructables
Crocheted Necklace An Bracelets With Perls: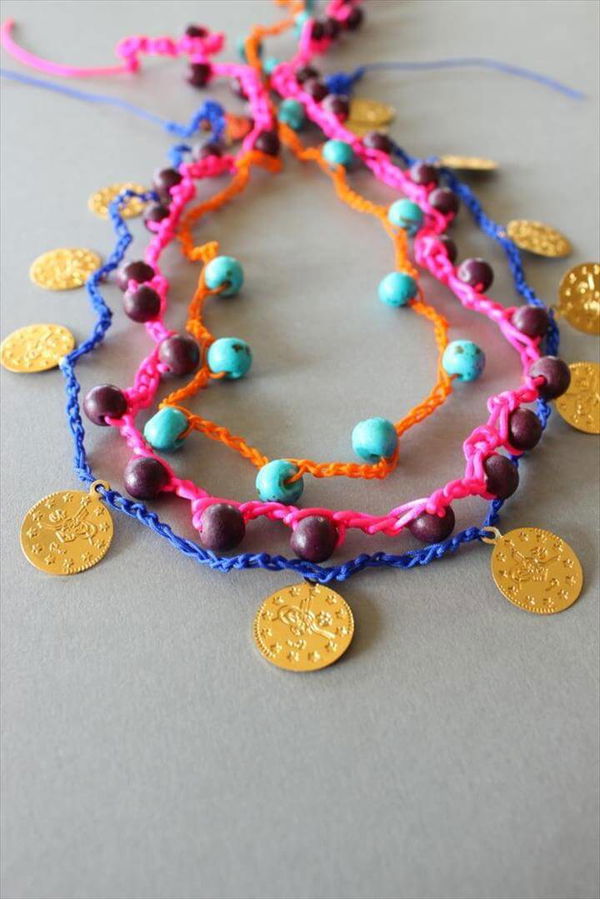 Image: instructables
Bead Necklace Bracelet Jewelry Chain Stitch: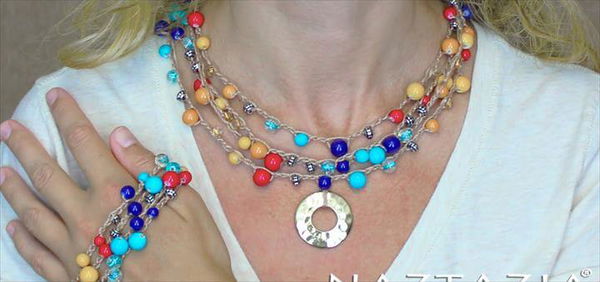 Image: youtube
Clay & Crochet Necklace Tutorial: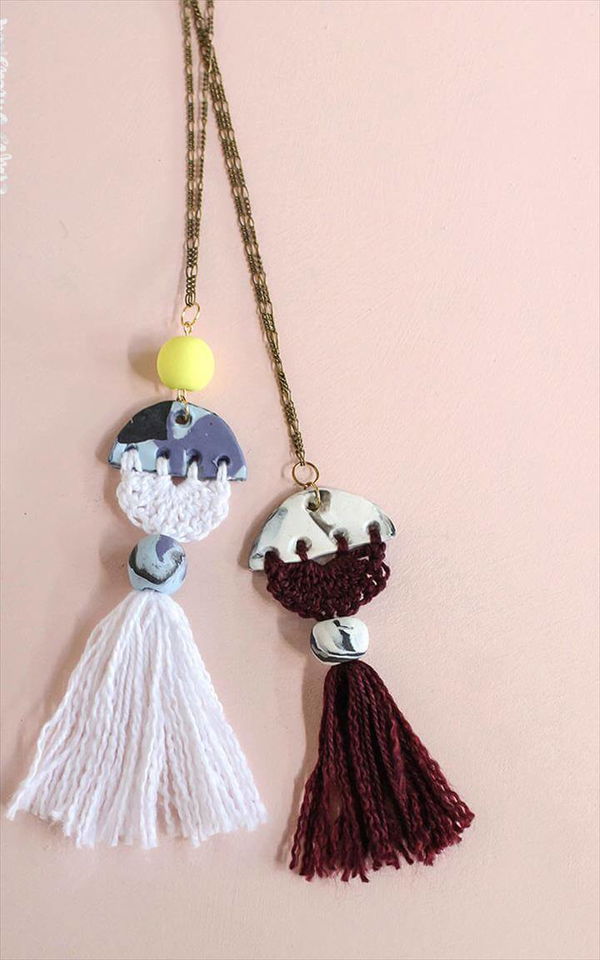 Image: consumercrafts
Crochet, Yarn, Vintage Necklace Pattern: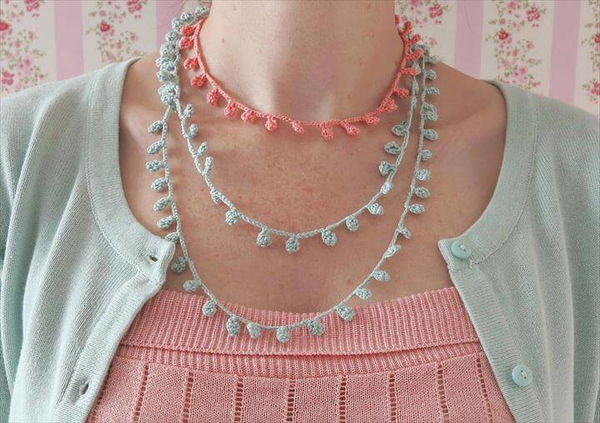 Image: byhaafner.blogspot
Rainbow Crochet Necklace: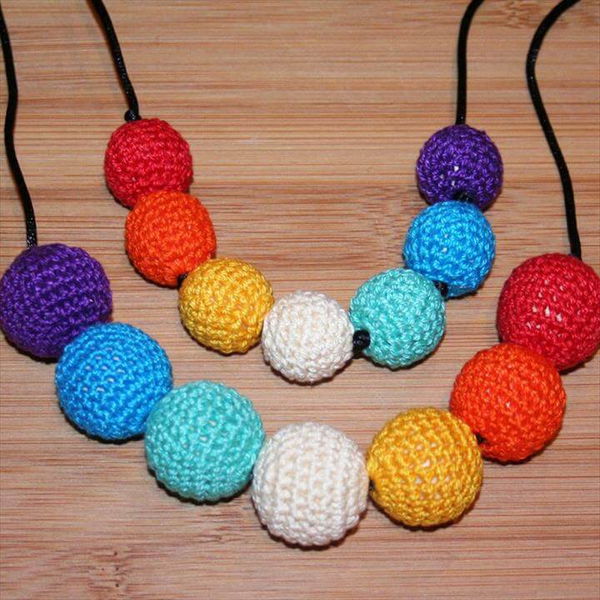 Image: craftpassion
Bead Crochet Necklace: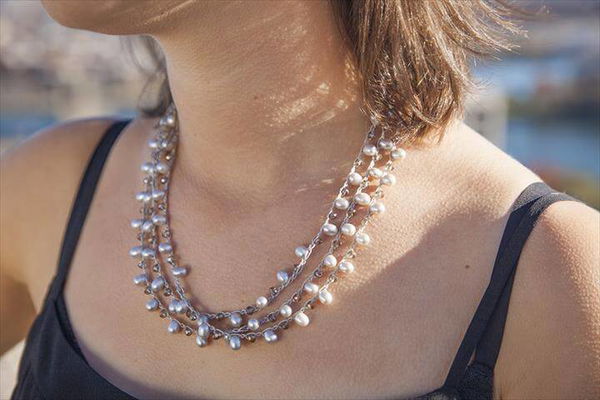 Image: designsponge
Beaded Crochet Wrap Necklace:

Image: thecraftpatchblog
Pink Crochet Necklace Laying On Music Book: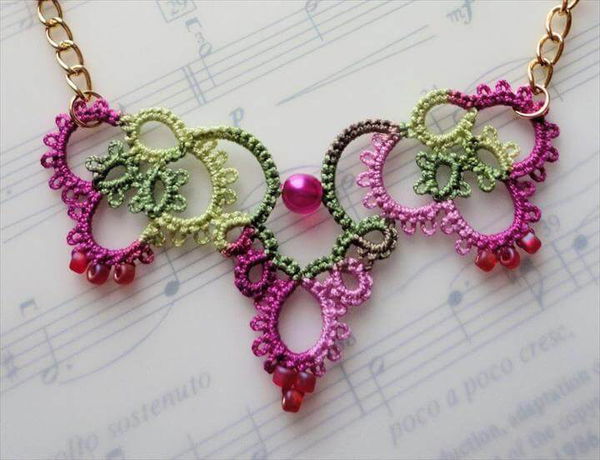 Image: yarntwist
Crochet Beads Necklace – Free Tutorial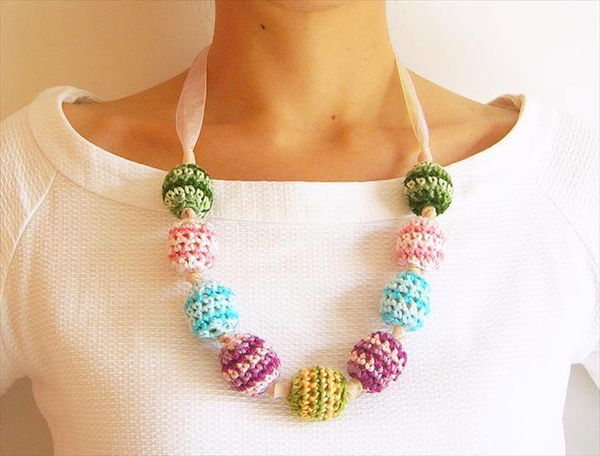 Image: cutoutandkeep.net
Real Sterling Silver Thread Crochet Necklace Kit: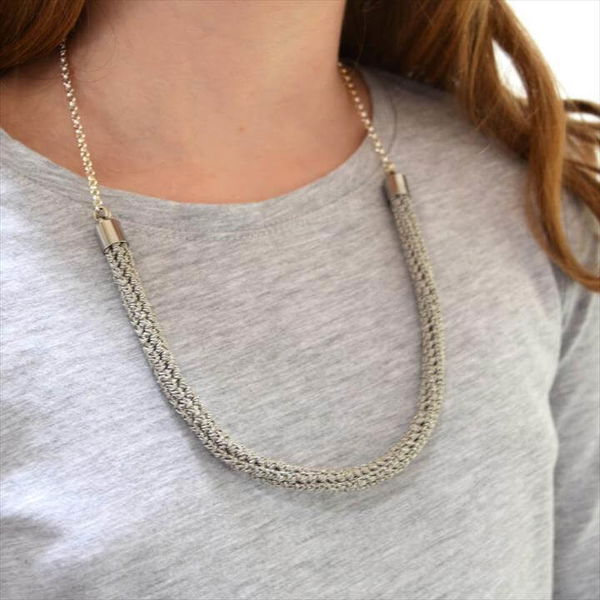 Image: youtube
Boho Crochet Tassel Necklace – Free Crochet Pattern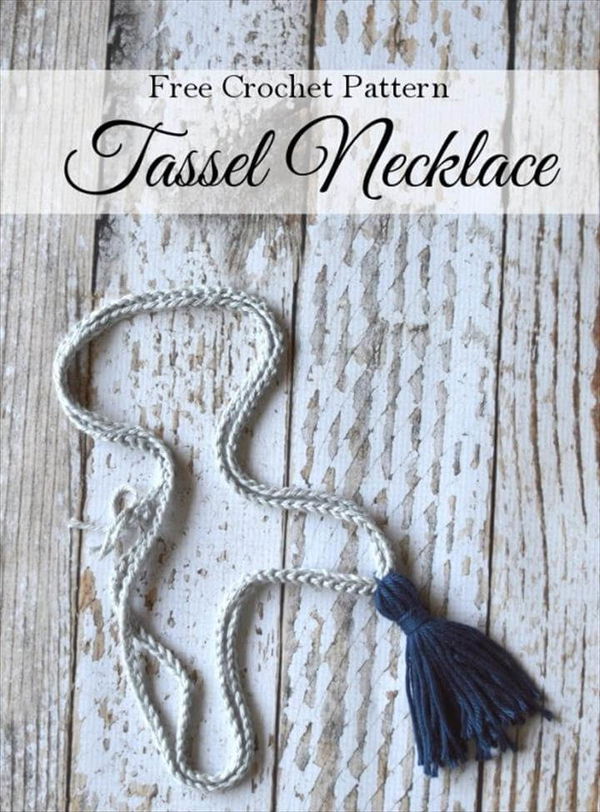 Image: whistleandivy