The heart shape is definitely liked by most of us as it shows much of our secret emotions and feelings for our loved ones. We have decided to list down of the 82 Best Crochet Heart Pattern – Top Tutorials that you can easily make with simple patterns and techniques.
The first project that we have here is a crochet heart and arrow pattern made for a necklace. This locket looks absolutely phenomenal and romantic and is super easy to make as you will see in the tutorial yourself. Next, we have something for your beautiful hair and this is an adorable crochet headband made with simple and basic patterns of crochet. Grab some of your favorite color of crochet yarn and start these projects right away. You can use a simple hairband and attach a crochet flower on top of it. Have a look at this crochet heart garland that looks super romantic and cute and will surely decorate one of the walls in your house in an extraordinary way.
The next project that you see here is also related to the occasion of valentine and is a crochet mug cover which is also valentine themed. Make your coffee mugs more cozy and warm this winter with these crochet coffee mug covers with heart patterns on them. also, you can make cute and small storage baskets with crochet heart pattern. This heart pattern of crochet can be easily found by you in the links given below the projects so write the steps down and start your work this holiday.
Share this amazing idea with others also so that they may also make some amazing masterpieces for themselves and others.
Crochet Heart & Arrow Necklace:

Image: blog.twinkiechan
Crochet Heart Headband: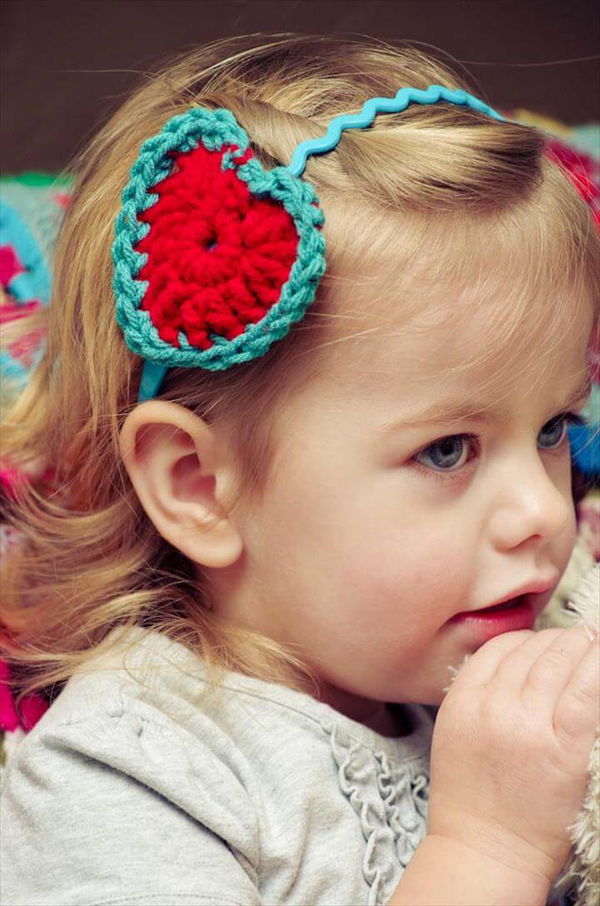 Image: pocketfulwhimsy.blogspot
Valentine-day Heart Garland: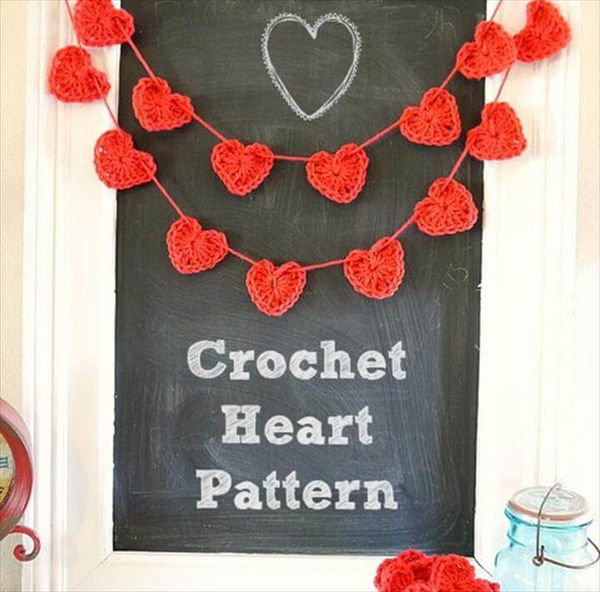 Image: youtube
Valentine-themed Crochet Hearts Pattern: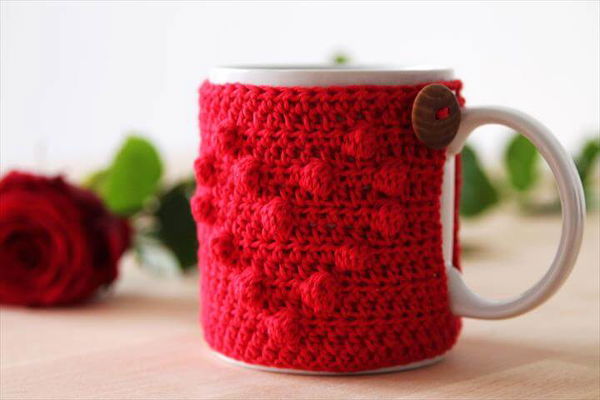 Image: haakmaarraak.nl
Love Hearts Coffee Cozy – Free Crochet Pattern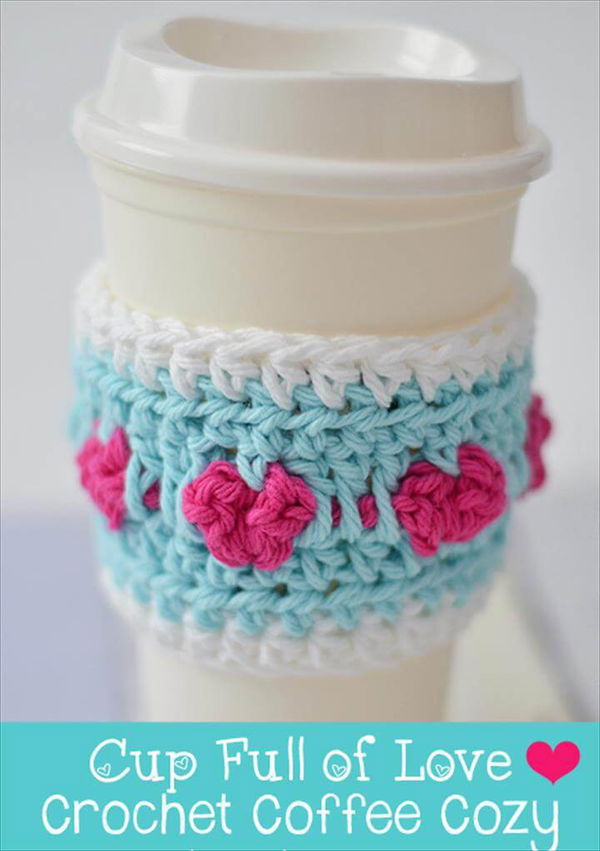 Image: thestitchinmommy
Crochet Heart Shaped Storage Baskets: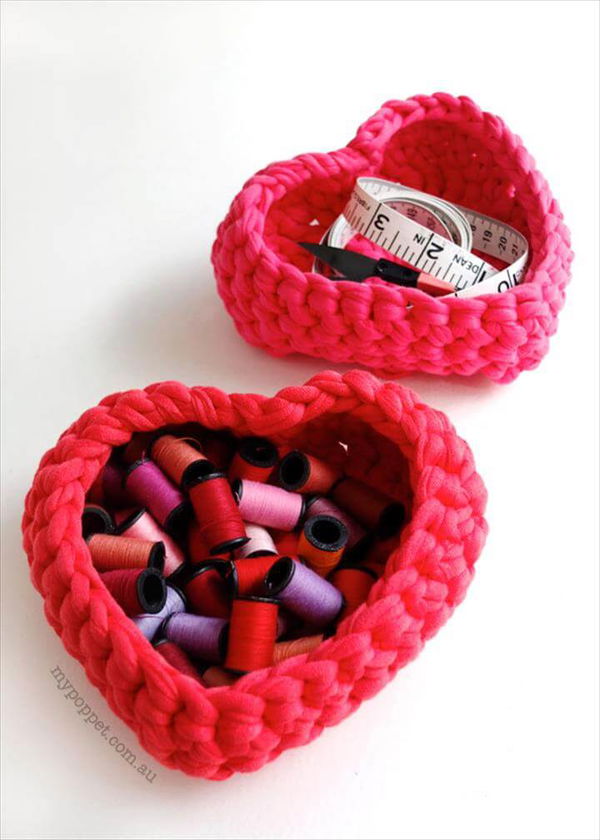 Image: mypoppet
Crocheted Heart Headband: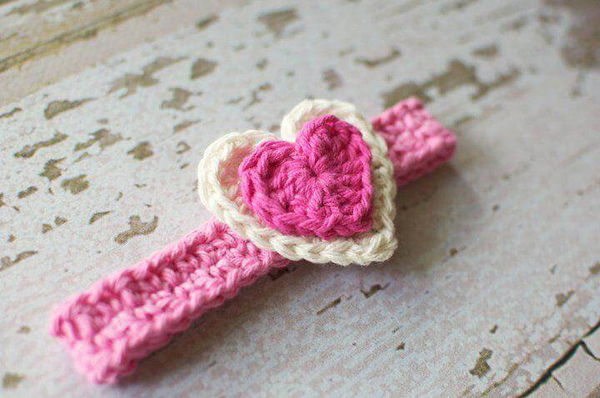 Image: midwesternmoms
Heart Cup Cozy Crochet Pattern: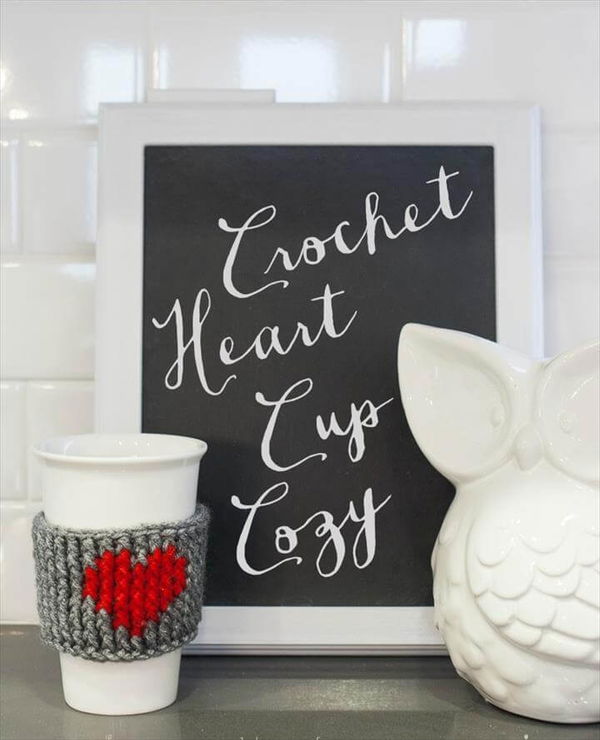 Image: 1dogwoof
Heart Embellished Coffee Cozy: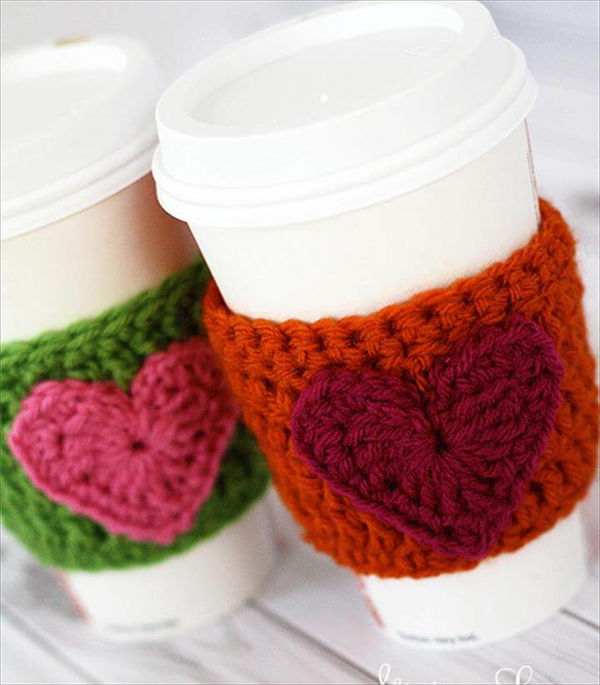 Image: tatertotsandjello
Crochet Colorwork Heart Hat: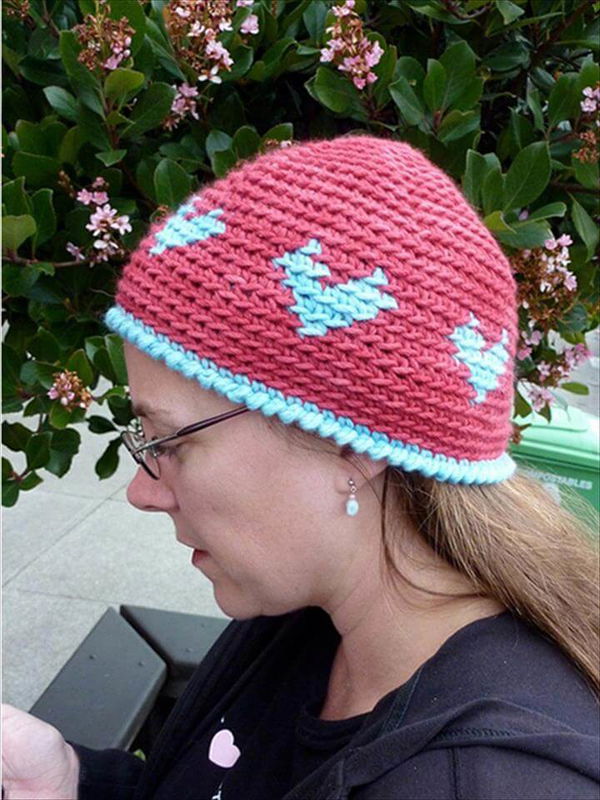 Image: makezine
Crochet Mini Hearts Bunting Banner: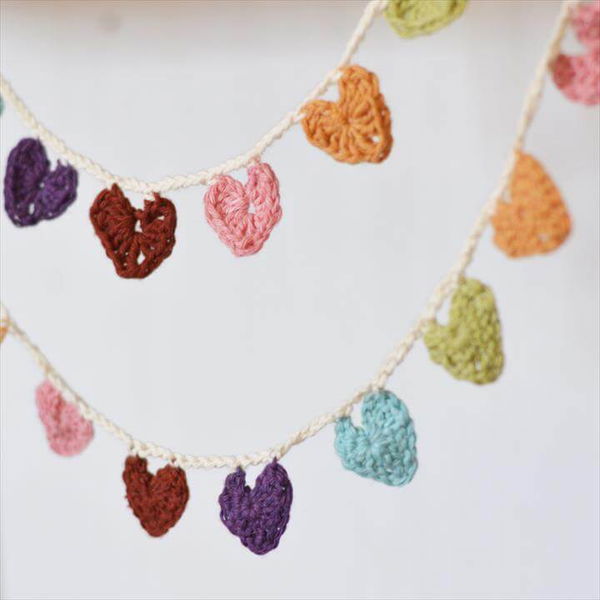 Image: thediymommy
Crochet Heart Shaped Candy Bag: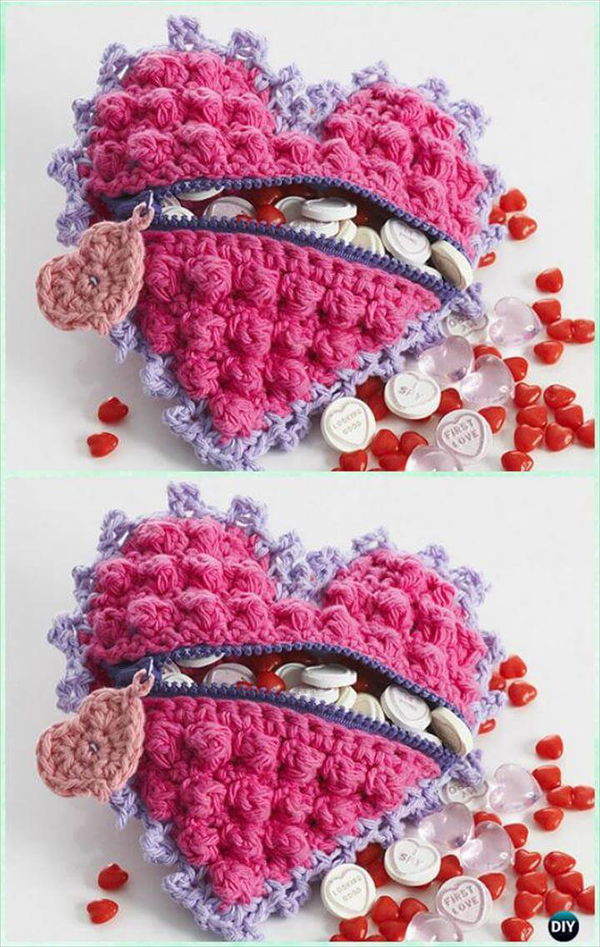 Image: ravelry
Valentine's Day Gift Bag: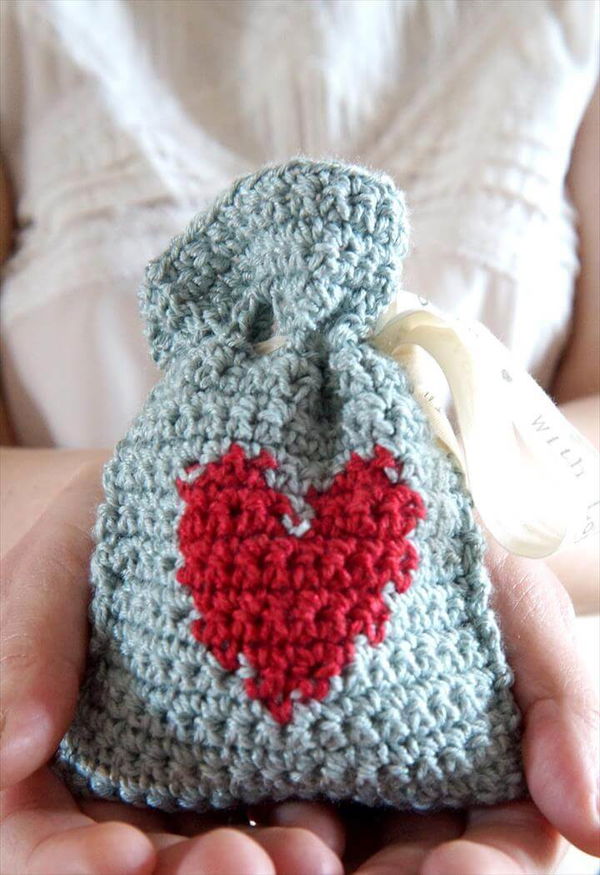 Image: littledoolally
Crochet Heart Pattern Pillow: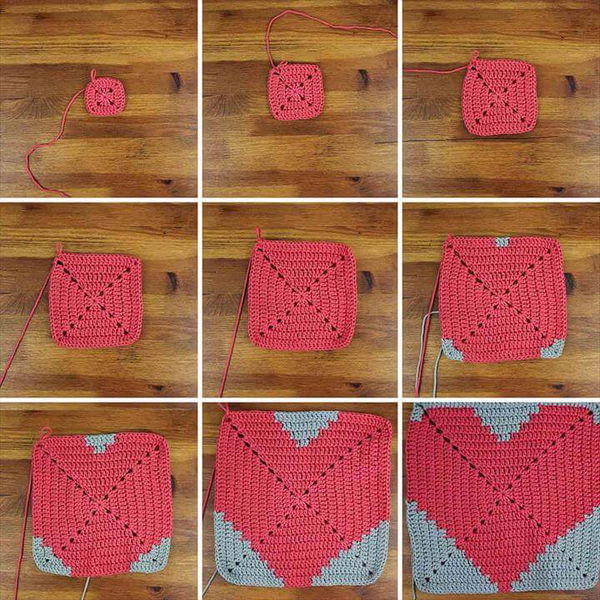 Image: youtube
Crochet Sweetheart Lace Scarf Free Pattern: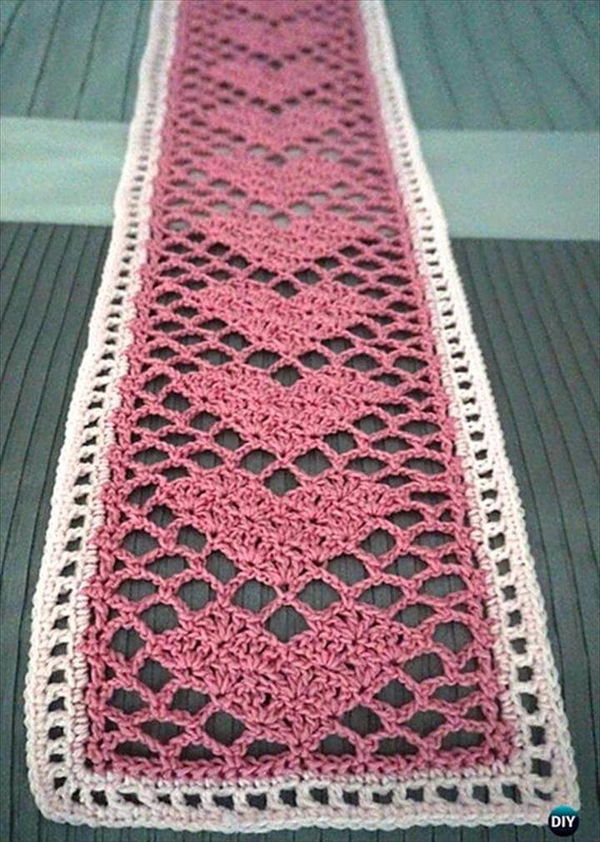 Image: ravelry
Heart Coaster Or Mini Doily: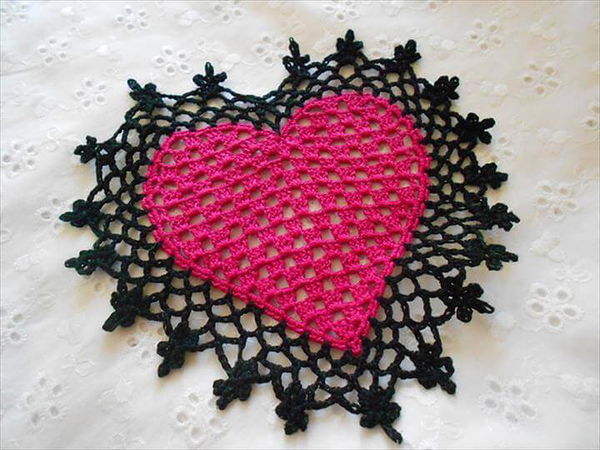 Image: ravelry
Crochet Craft Hearts:

Image: myrosevalley.blogspot
Hearts & Doilies Crochet Valentine Bunting Tutorial: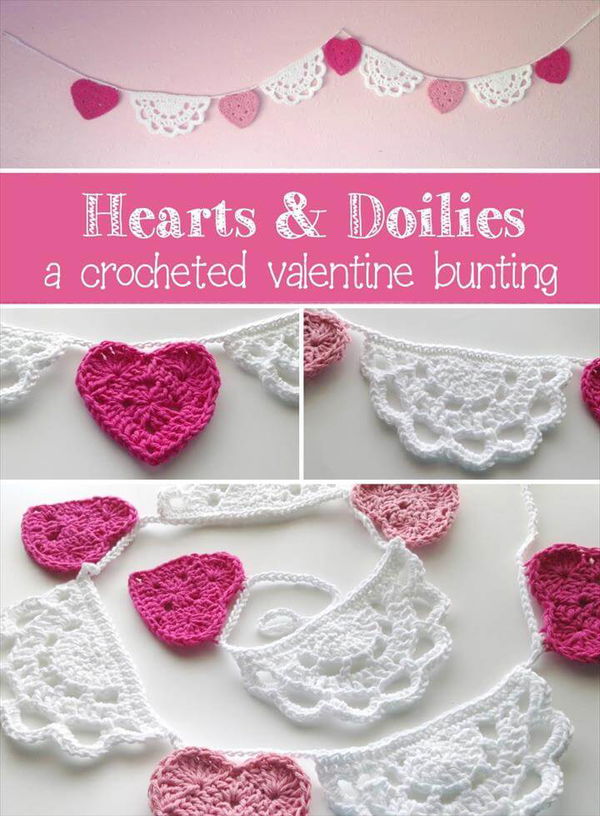 Image: craftaholicsanonymous.net
Crochet Cute Heart Pattern:

Image: crochetcoach
Crochet Hearts: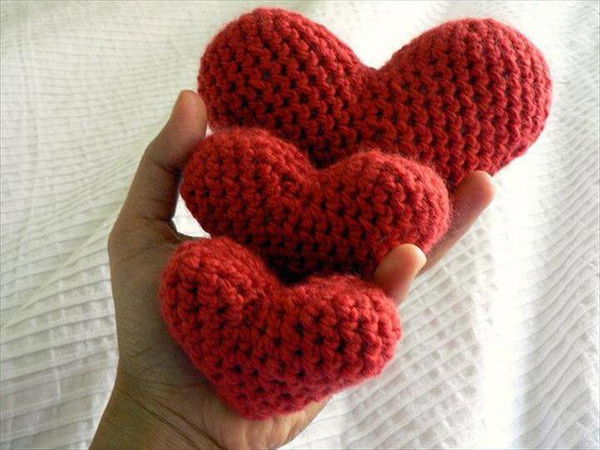 Image: lemondedesucrette.wordpress
Crochet 3D Heart Free Pattern: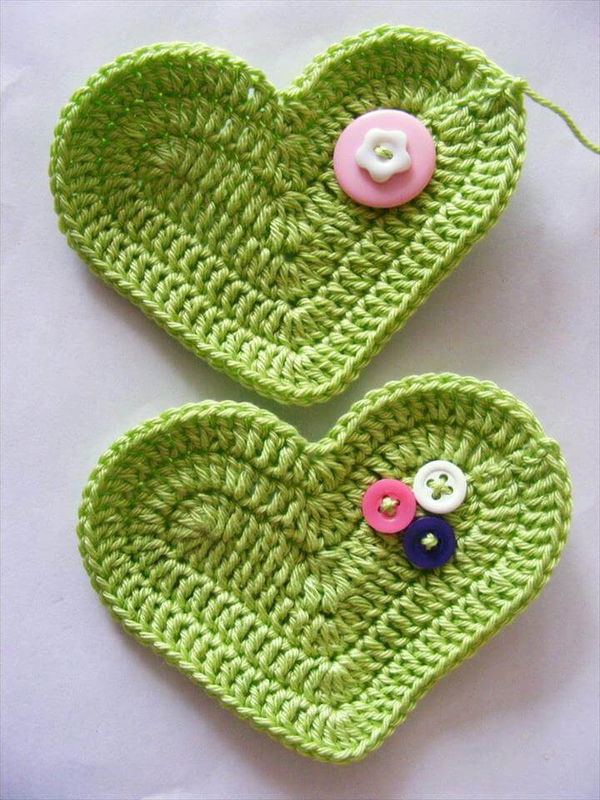 Image: fabartdiy
Heart Shaped Bunting & Easter Blessings: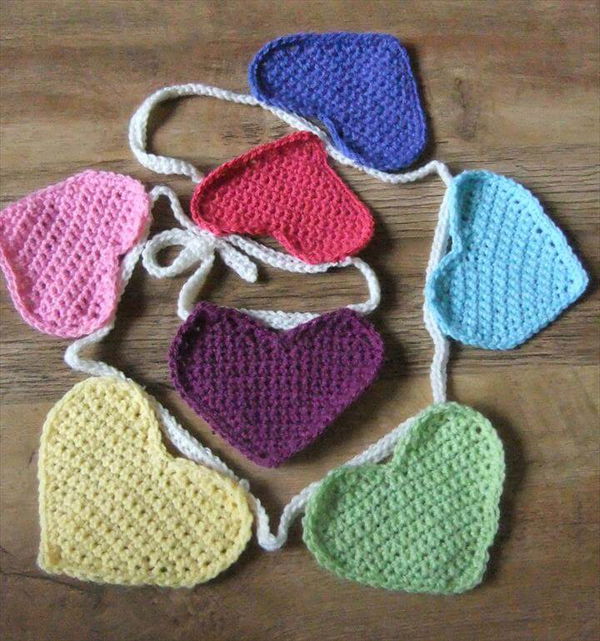 Image: thecreativepixie.co.uk
Crochet Red Heart Bookmark: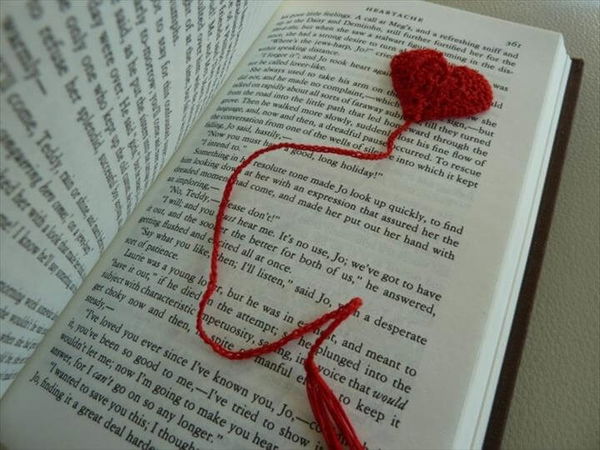 Image: youtube
Crochet Heart Coffee Cozy Teacher Gift: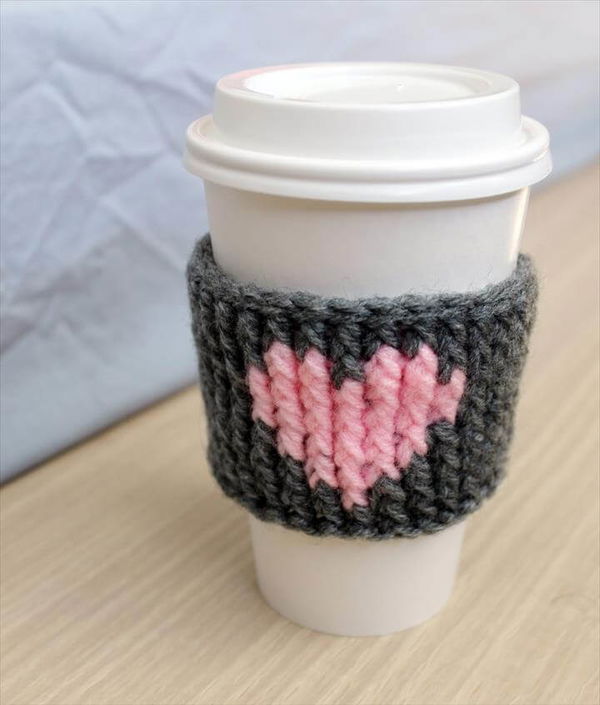 Image: youtube
Crochet Heart Bunting: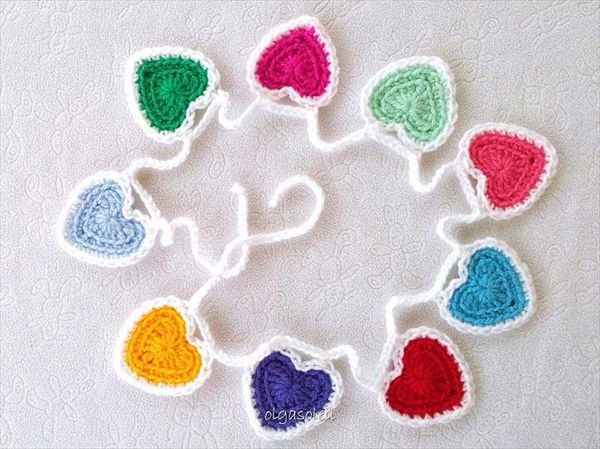 Image: ravelry
Crocheted Heart Couple:

Image: youtube
Crocheted Heart Mug Cozy: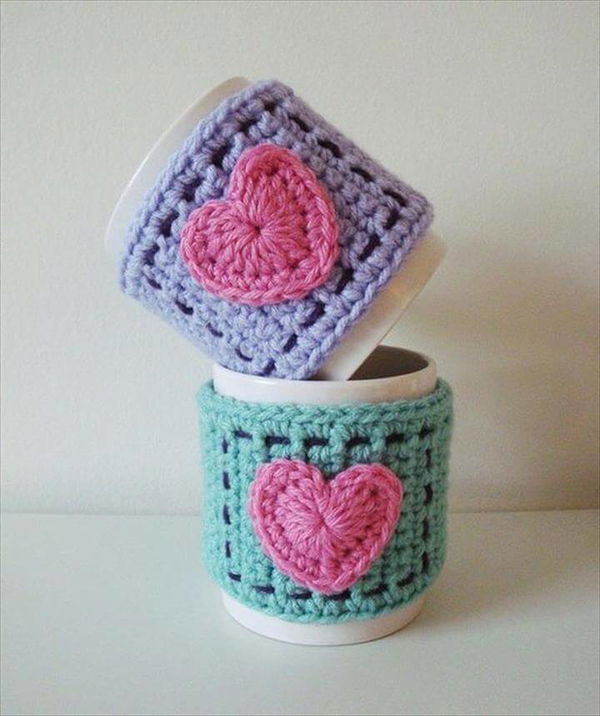 Image: youtube
Valentine day Git Bag – Crochet Love Envelope

Image: madebydemi
Crochet Heart Necklace Free Pattern: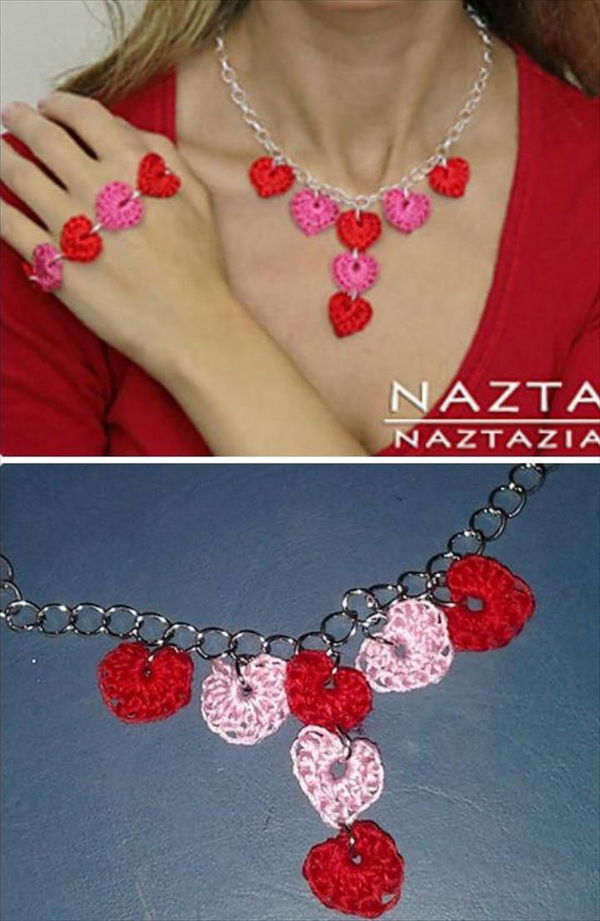 Image: ravelry
Crochet Heart Sachet Pattern: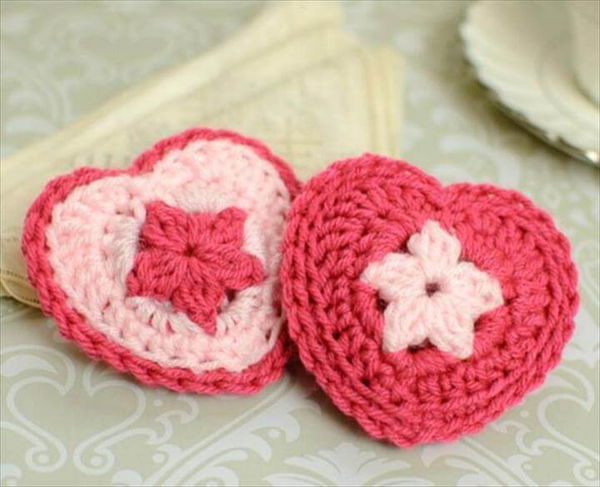 Image: petalstopicots
Heart Design Baby Blanket – Puppy Love Heart Crochet Baby Blanket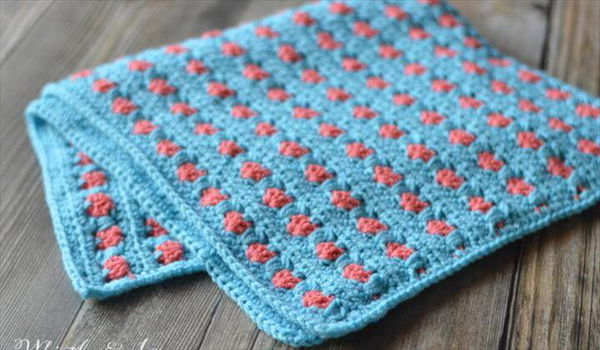 Image: whistleandivy
Crochet Heart Garland Pattern: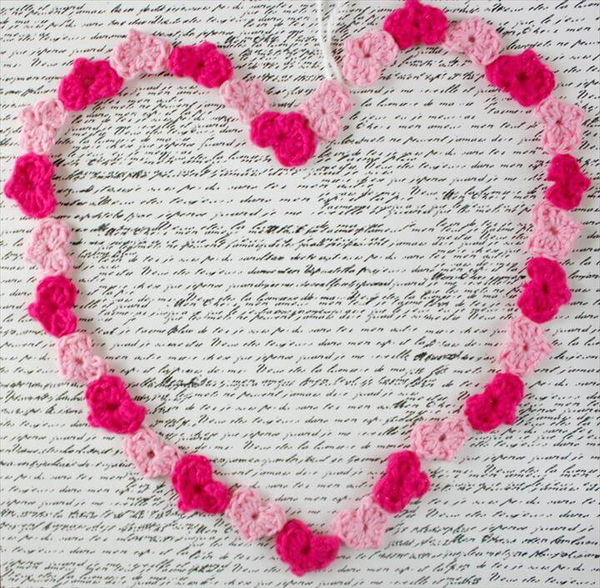 Image: youtube
Lovely Knit Hearts – Simple & Quick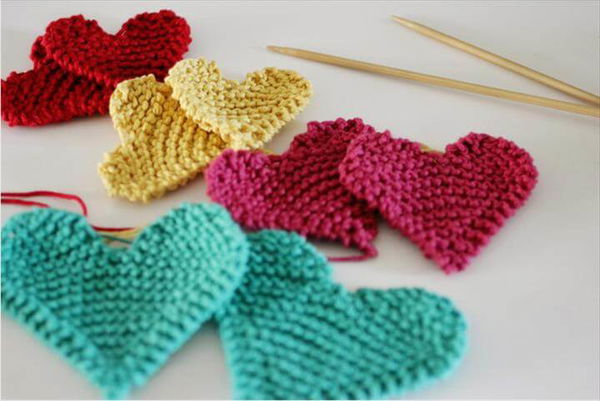 Image: blog.loveknitting
Jar Full Of Love Mason Jar Cozy: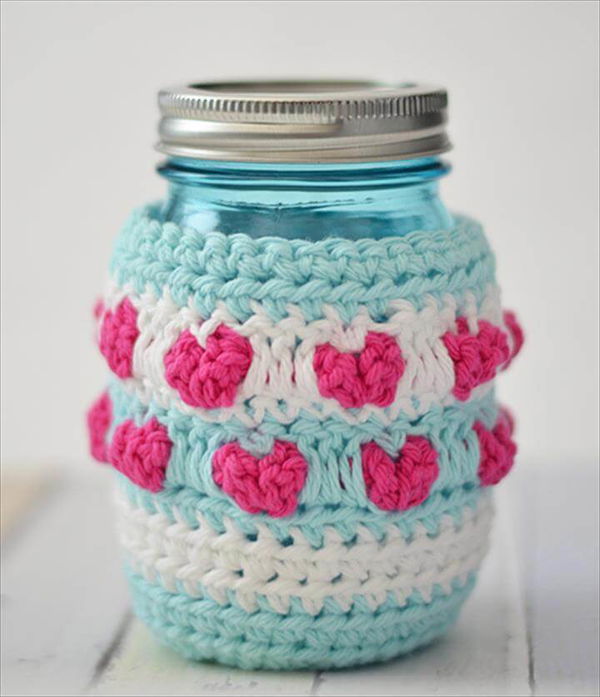 Image: thestitchinmommy
Valentine Heart Wool Garland: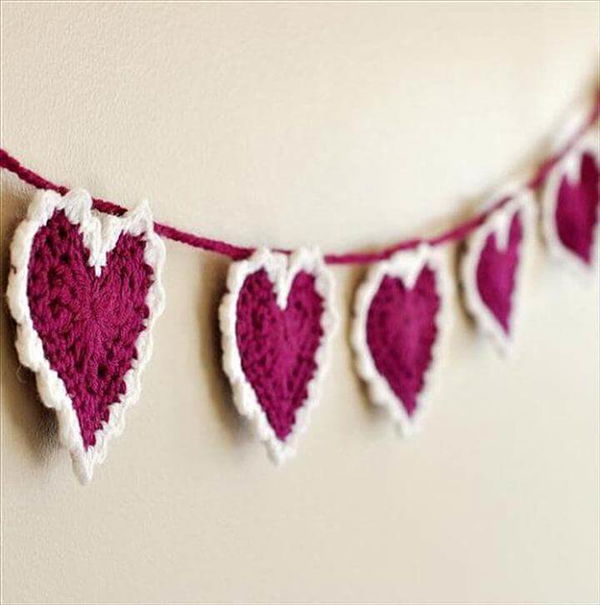 Image: 5littlemonsters
Heart & Sole Slippers – Free Crochet Pattern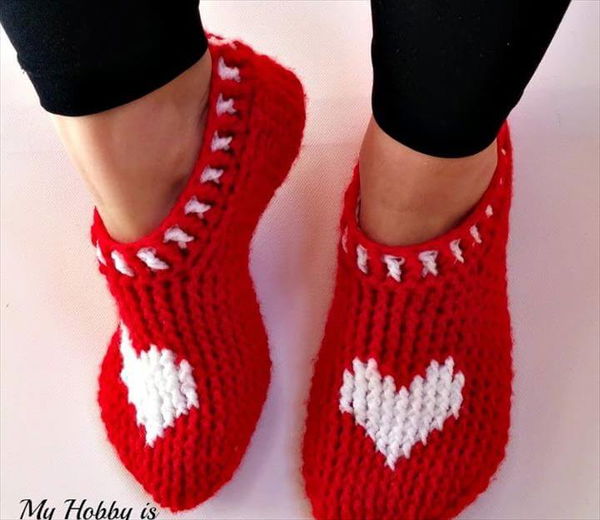 Image: myhobbyiscrochet
Heart-Shaped Hexagon Crochet Pillow: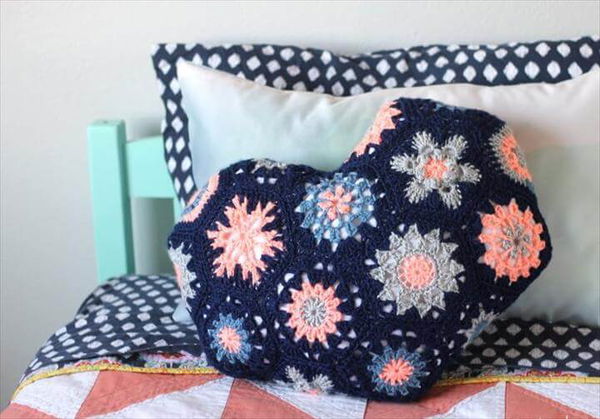 Image: persialou
Crochet Heart Pattern: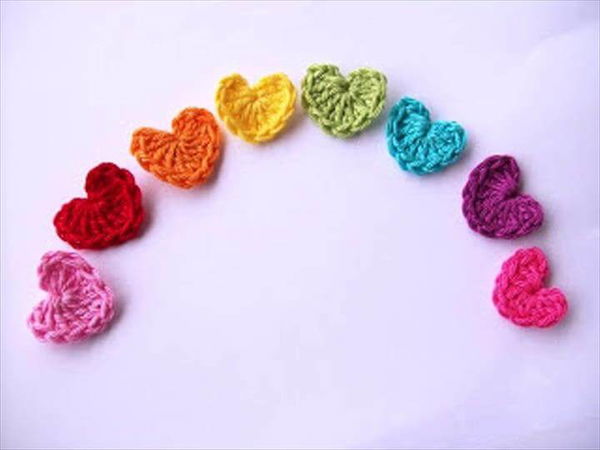 Image: designsponge
Crochet Heart Bobby Pins: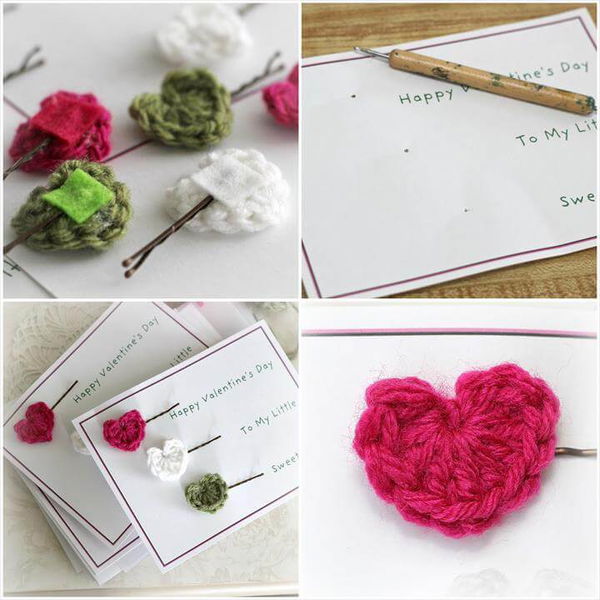 Image: gratefulprayerthankfulheart
Teeny Tiny Crochet Heart Bunting: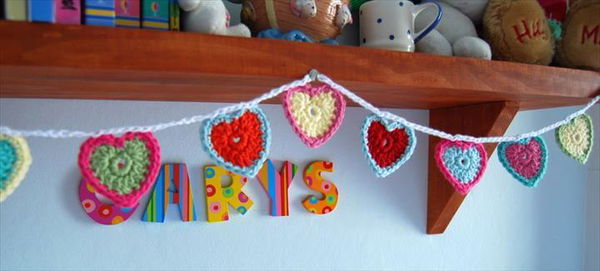 Image: juliacrosslandart.blogspot
Different Colors Crochet Hearts: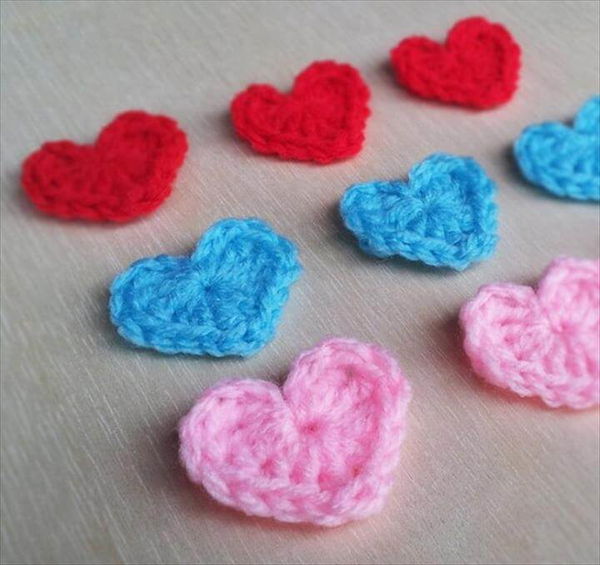 Image: craftyguild
Crochet Heart Gift Box Pattern: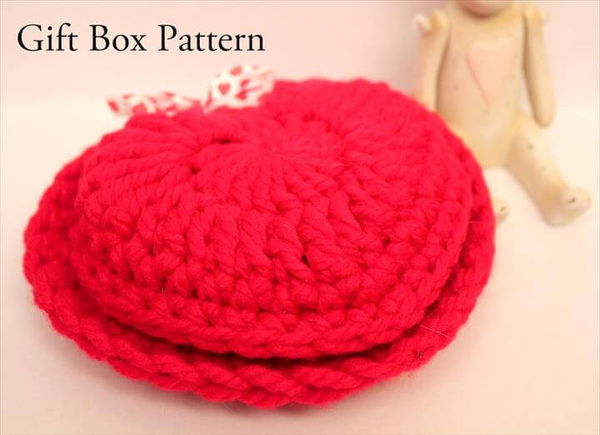 Image: inkarapoozville.blogspot
Crochet Double Heart Amigurumi Pattern- Crochet Heart Free Patterns

Image: 5littlemonsters
5 Ways Use Your Crochet Hearts: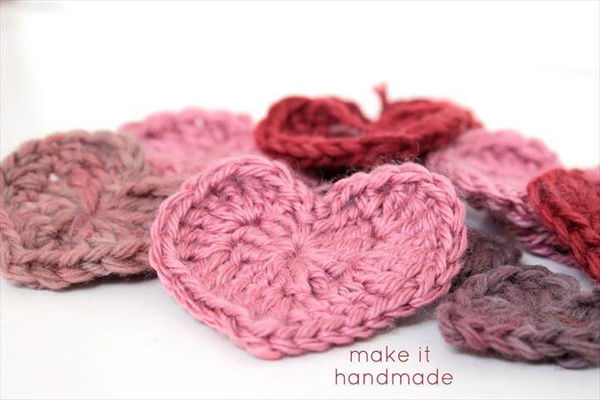 Image: makeithandmade
Conversation Heart Garland: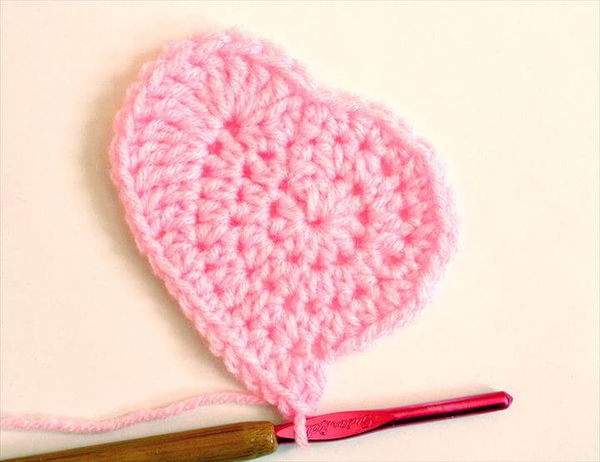 Image: twinkiechan
Romantic Crochet Heart Pattern: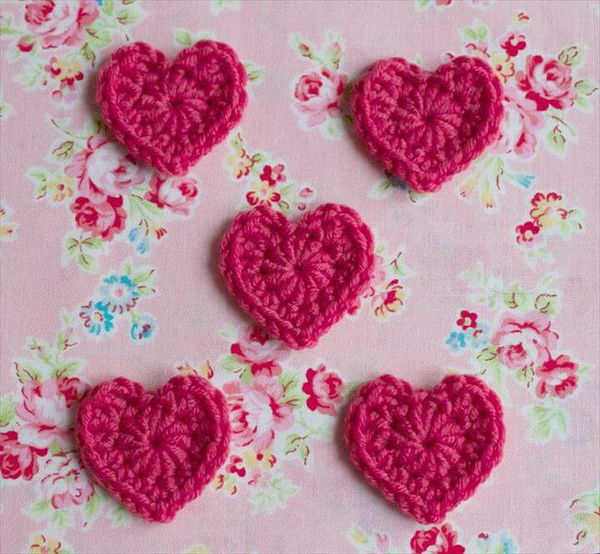 Image: cottageartcreations
Halloween Mickey & Minnie Mouse Heart Shaped Appliques: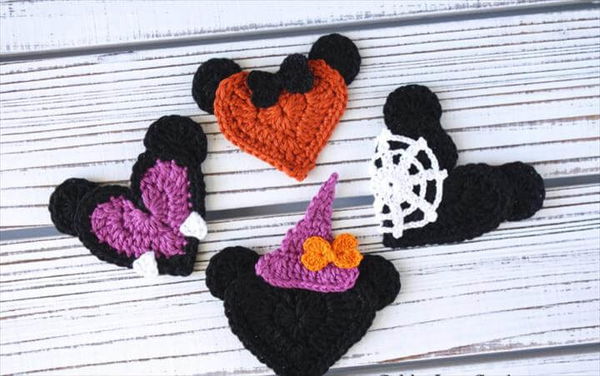 Image: goldenlucycrafts
Crochet Heart Tutorial: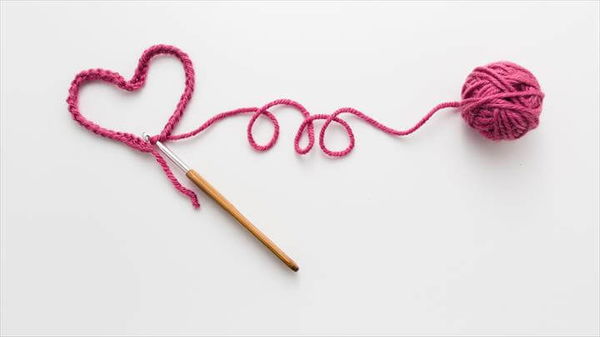 Image: youtube
Fun, Little Crochet Heart Applique:

Image: stitch4ever
3D Heart Granny Baby Blanket: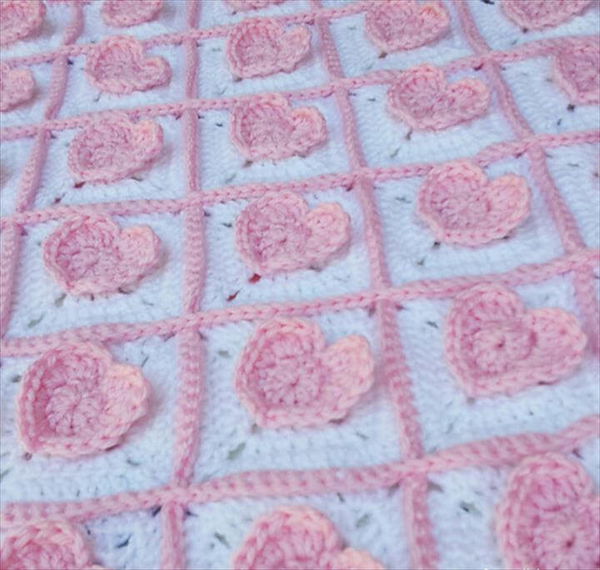 Image: ravelry
Easiest Crochet Heart Pattern: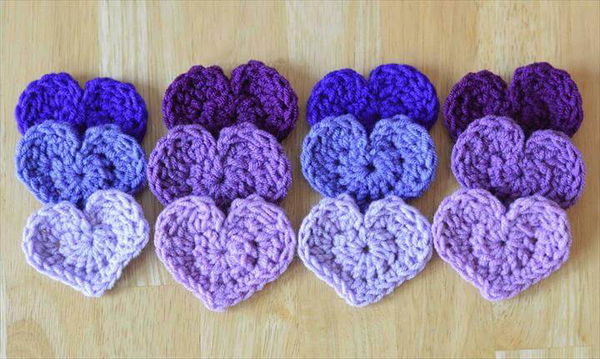 Image: tigerlilytrust.co.uk
Crochet Heart Amigurumi Free Patterns:

Image: happyamigurumi.blogspot
Crocheted Hearts Wall Hanging Close Up: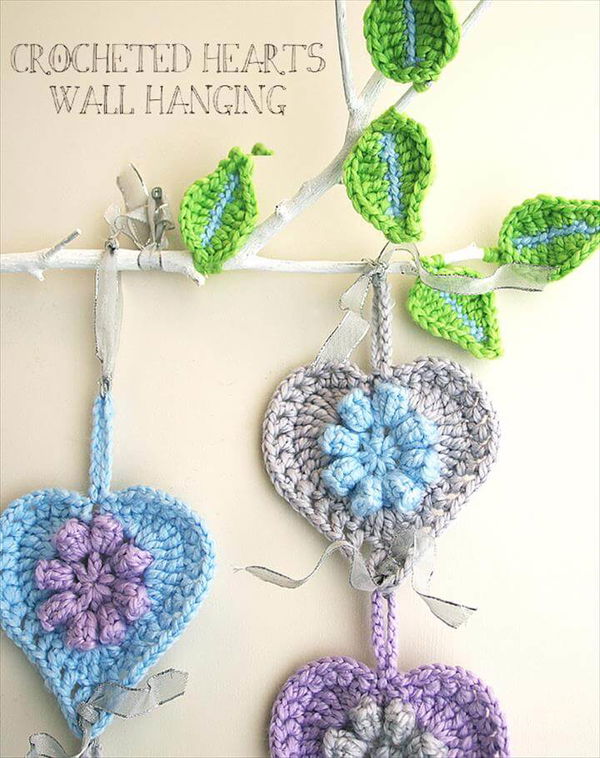 Image: youtube
Crochet Valentine Heart Bunny Toy: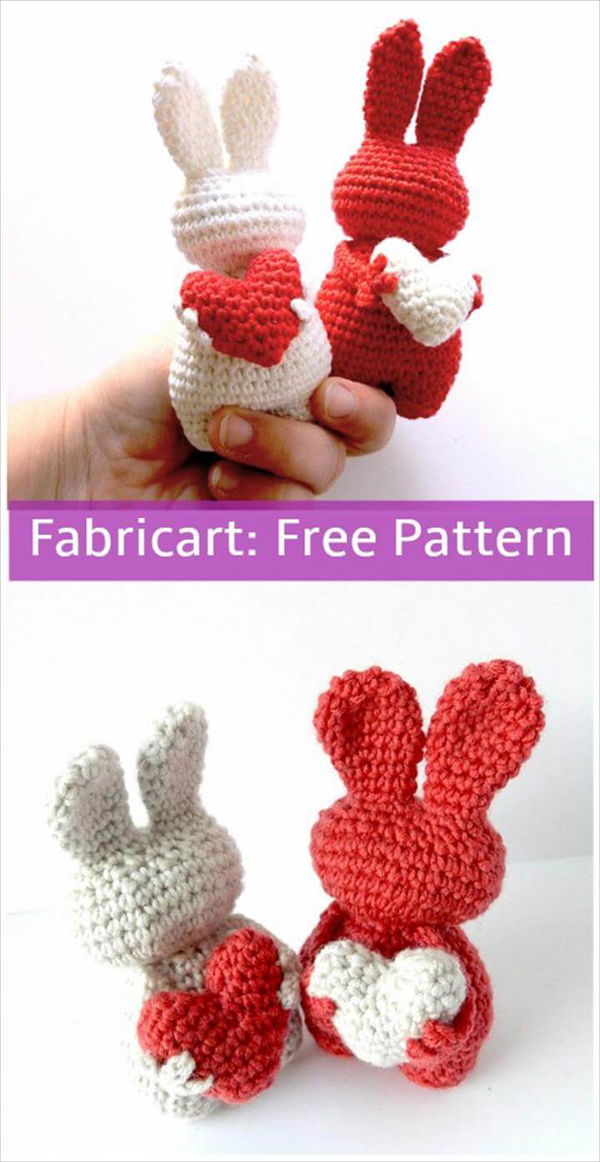 Image: ravelry
Heart Dishcloth – Crochet Version Pattern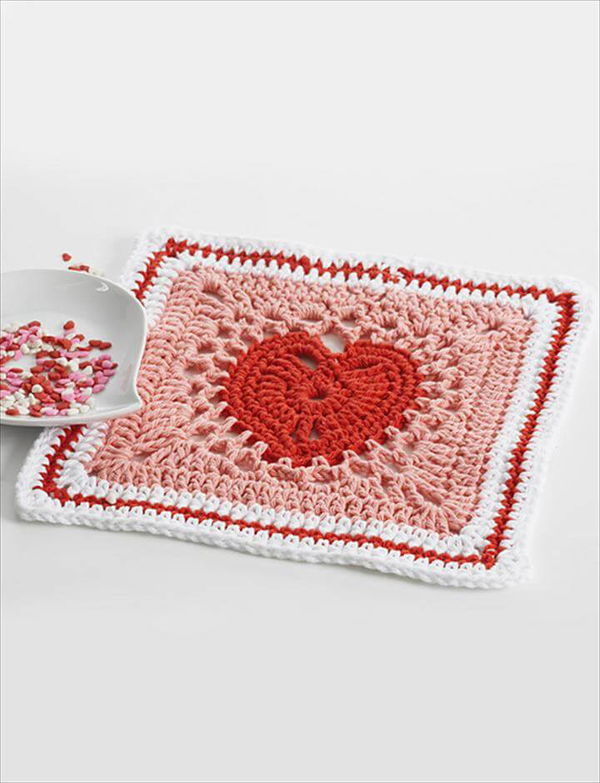 Image: ravelry
Free Crochet Pattern For Hearts & Doilies Banner: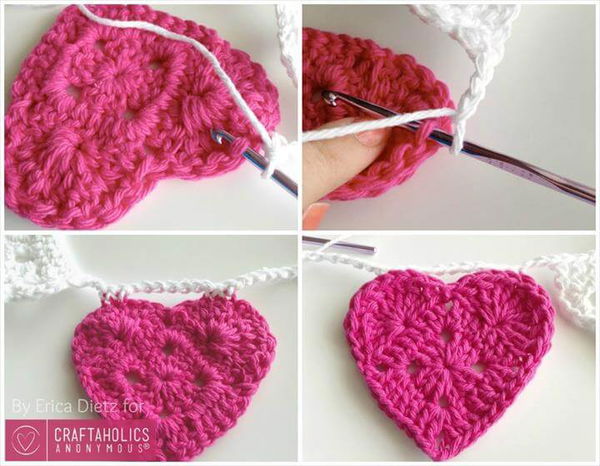 Image: craftaholicsanonymous.net
Crochet Hearts For Friendly Challenge: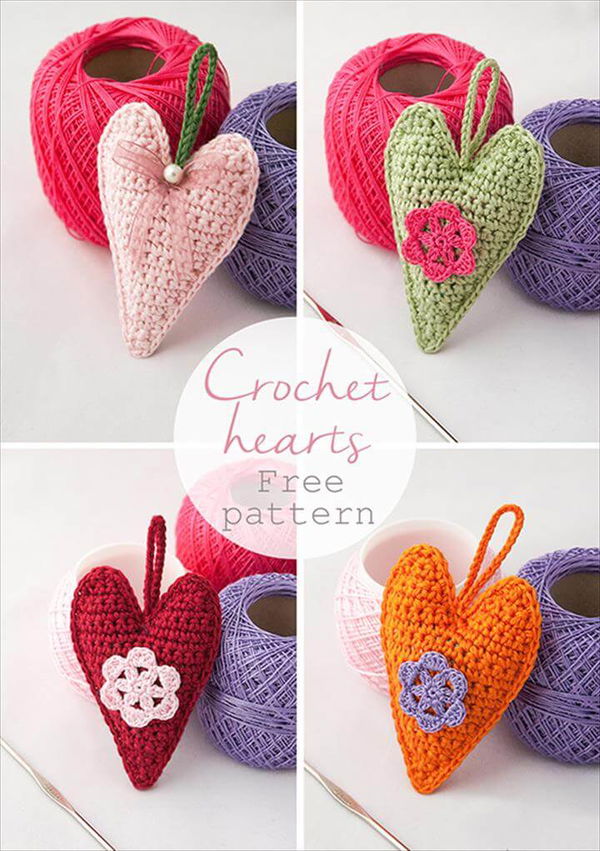 Image: bloglovin
Crochet Heart & Sole Slippers: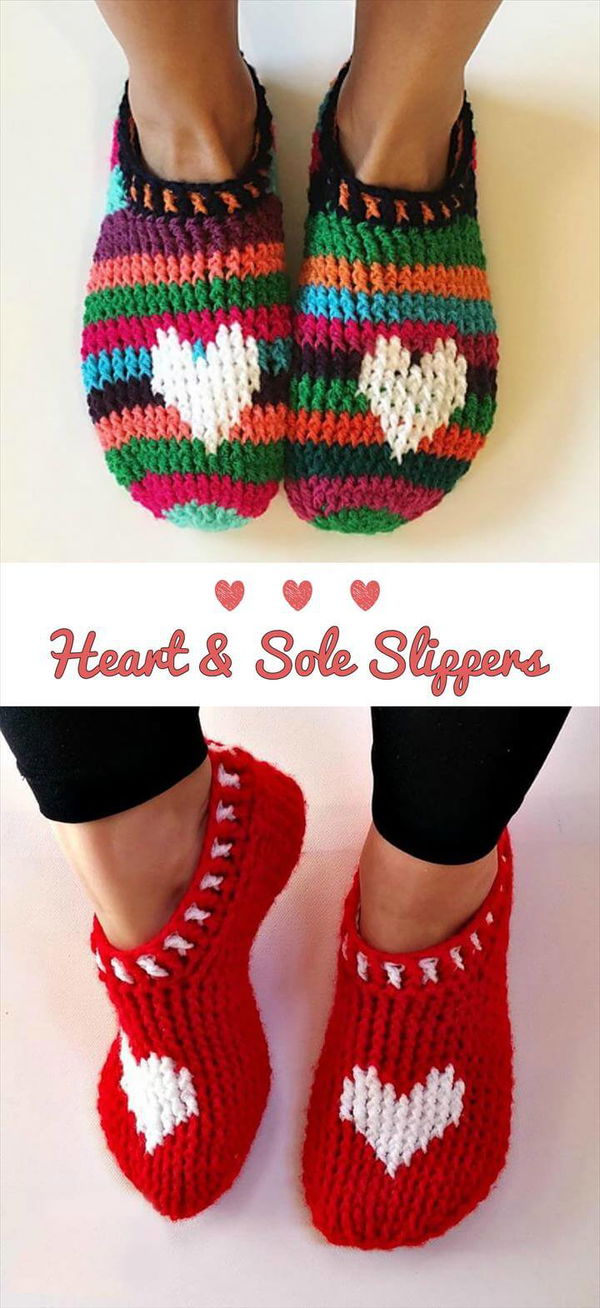 Image: youtube
Heart Garland: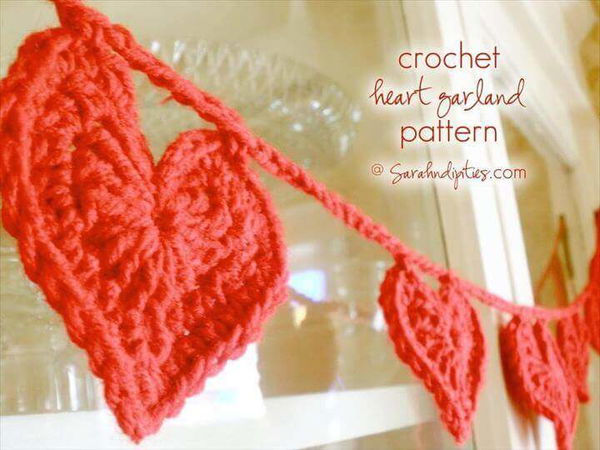 Image: loveitsomuch
Crochet Heart Pillow Amigurumi Free Pattern: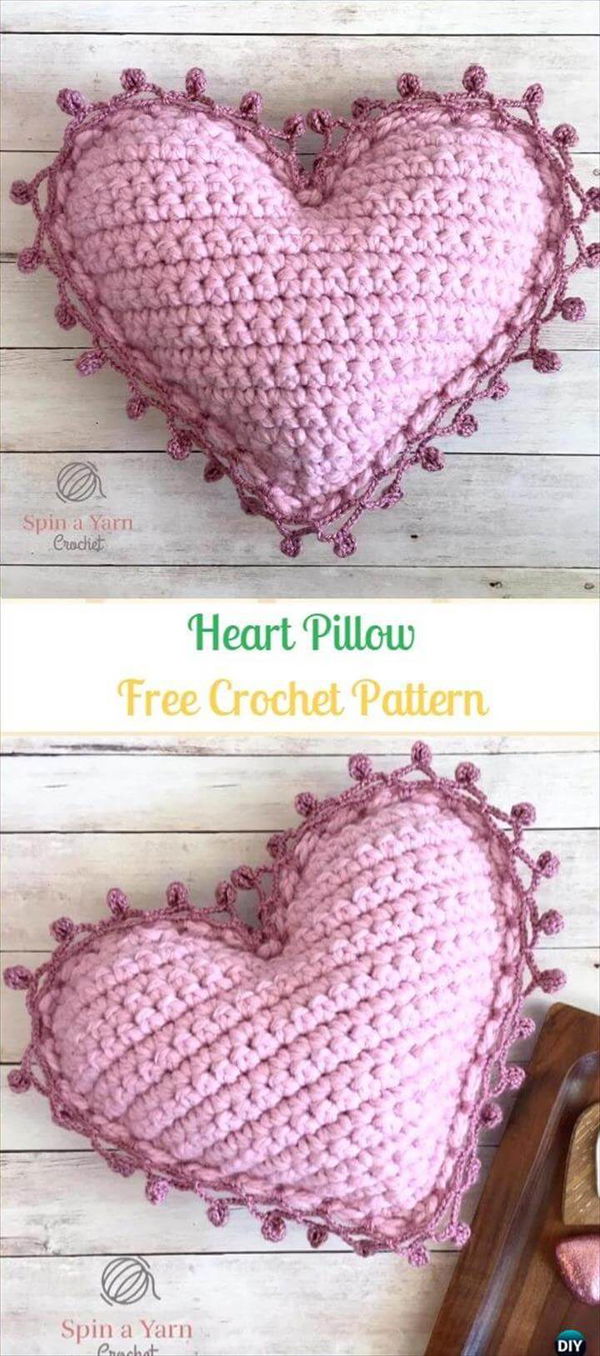 Image: spinayarncrochet
Crochet Heart Applique: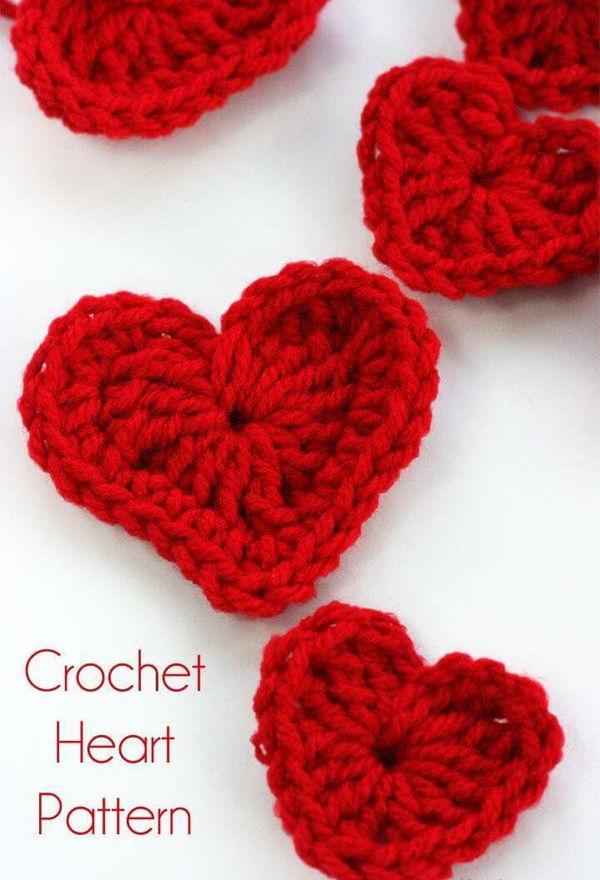 Image: craftideas.us
Crochet Valentine Heart Earflap Hat: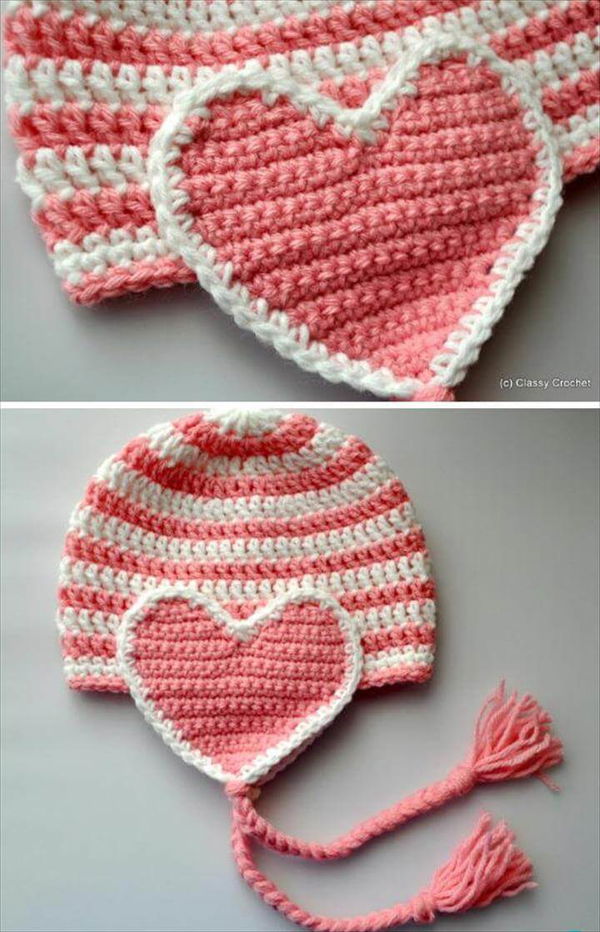 Image: classycrochet.wordpress
Crochet Pattern For Large Heart: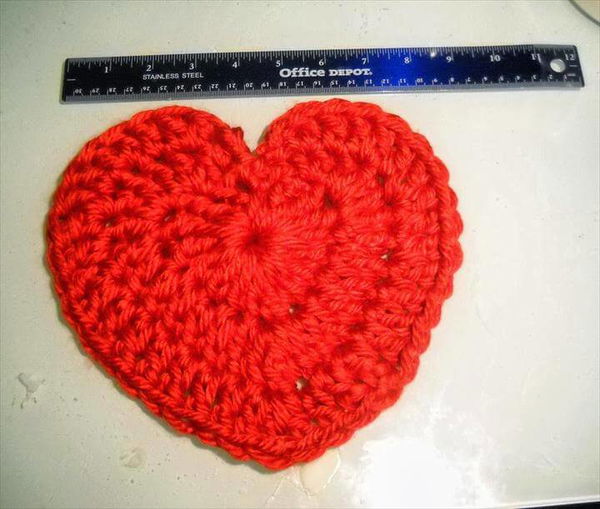 Image: bindingoff.blogspot
Valentine's Day – Crochet Heart Garland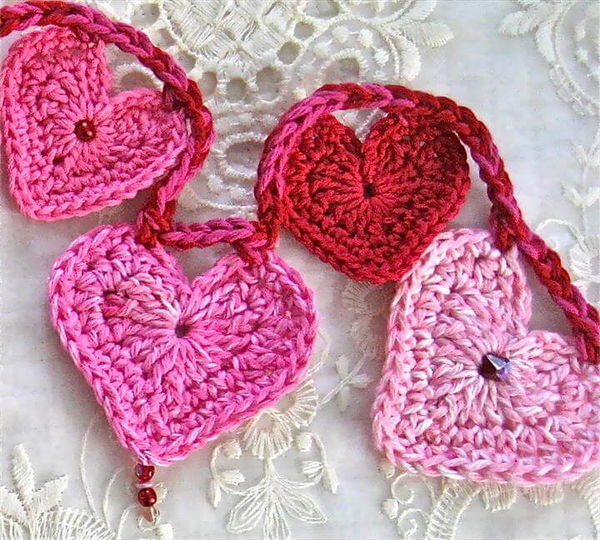 Image: bigalittlea
Crochet 3D Amigurumi Heart:

Image: happyamigurumi.blogspot
Easy Crochet Hearts: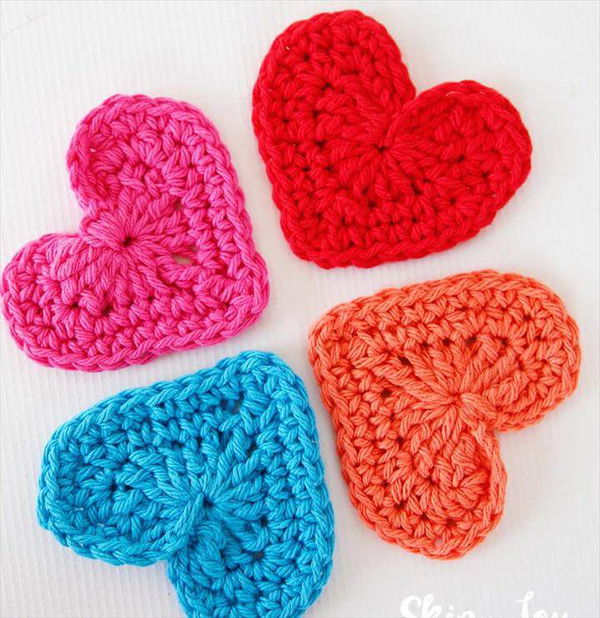 Image: mymerrymessylife
Easy Crochet Hearts – 3 Sizes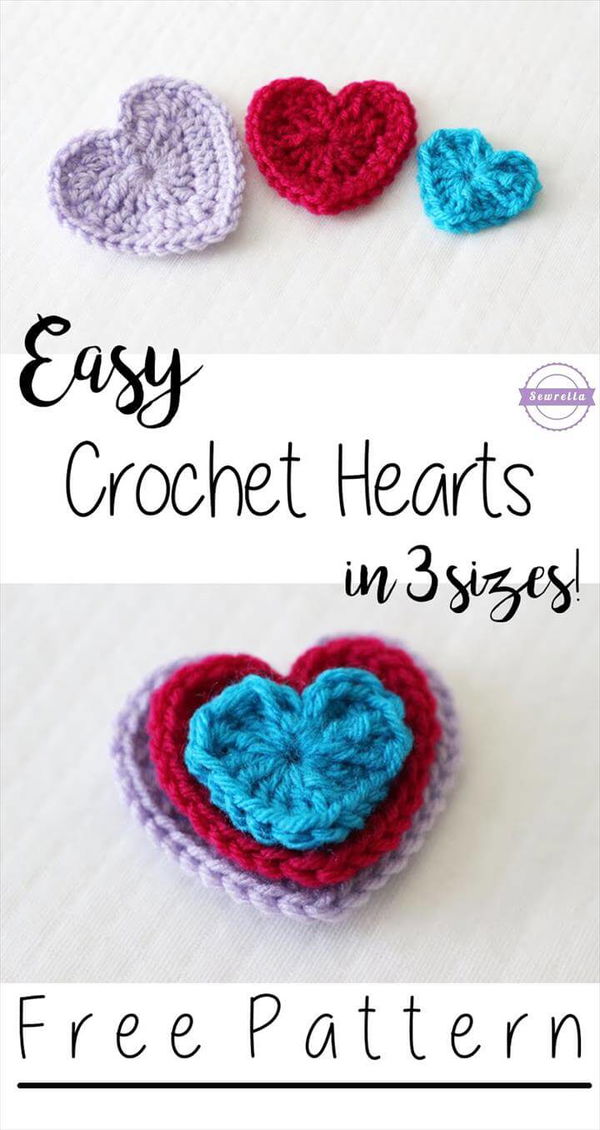 Image: sewrella
Heart & Sole Slippers: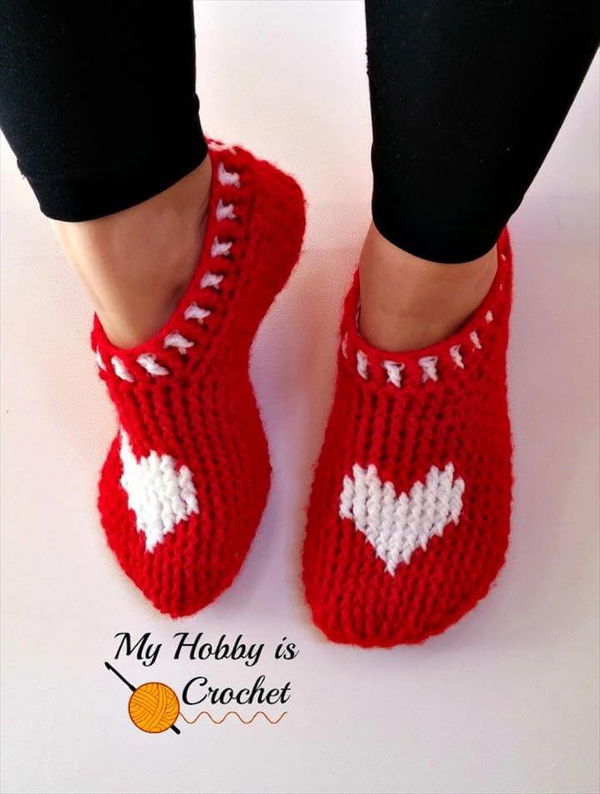 Image: myhobbyiscrochet
Crochet Heart Shaped Baskets For Beginners: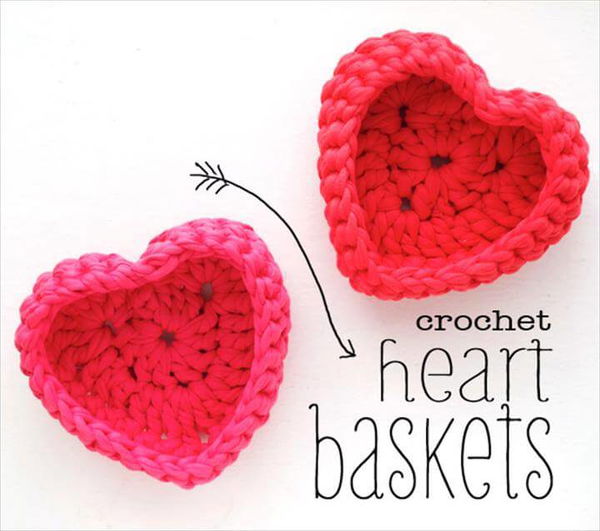 Image: mypoppet.com.au
Crochet Heart – Free Crochet Pattern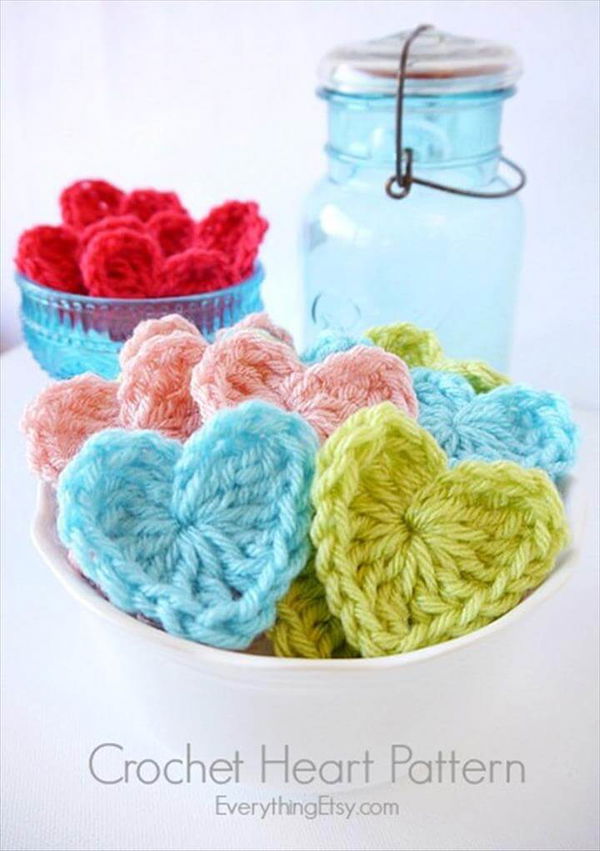 Image: everythingetsy
Cute Crochet Hearts: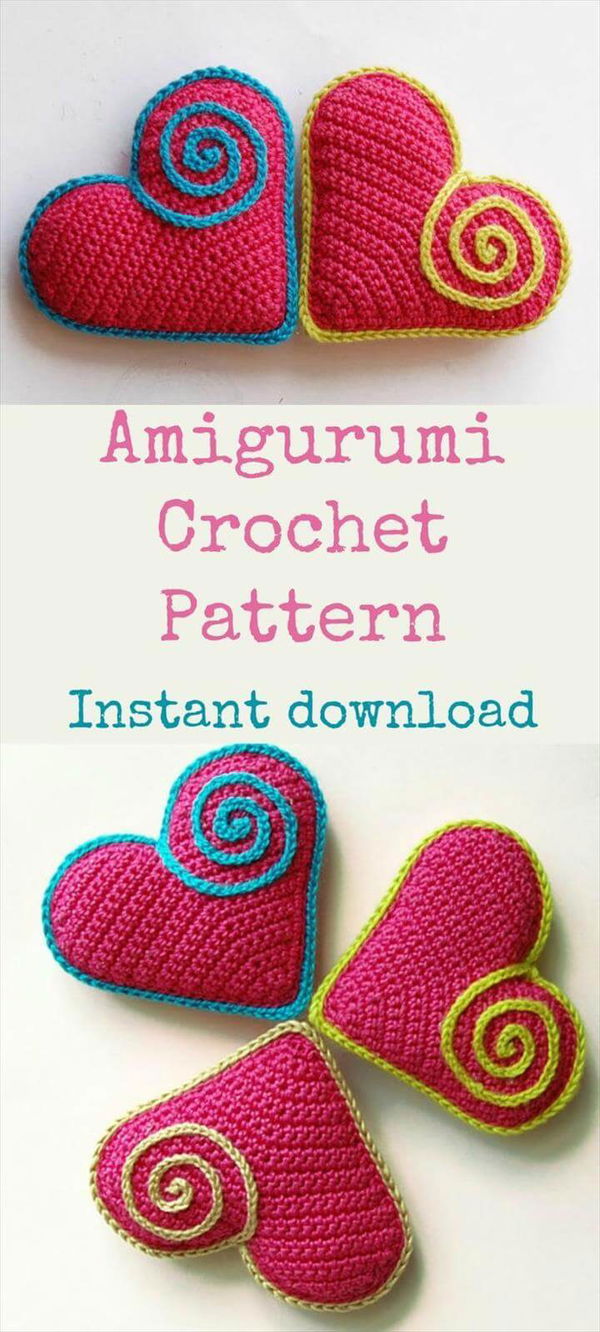 Image: midwesternmoms
Crochet Heart To Apply On Clothes – DIY Crafts Tutorial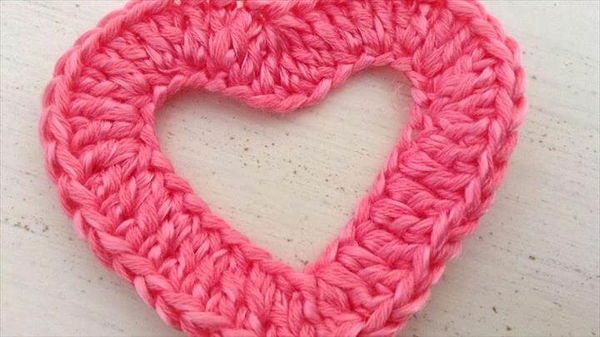 Image: youtube
Free Crochet Rug Pattern: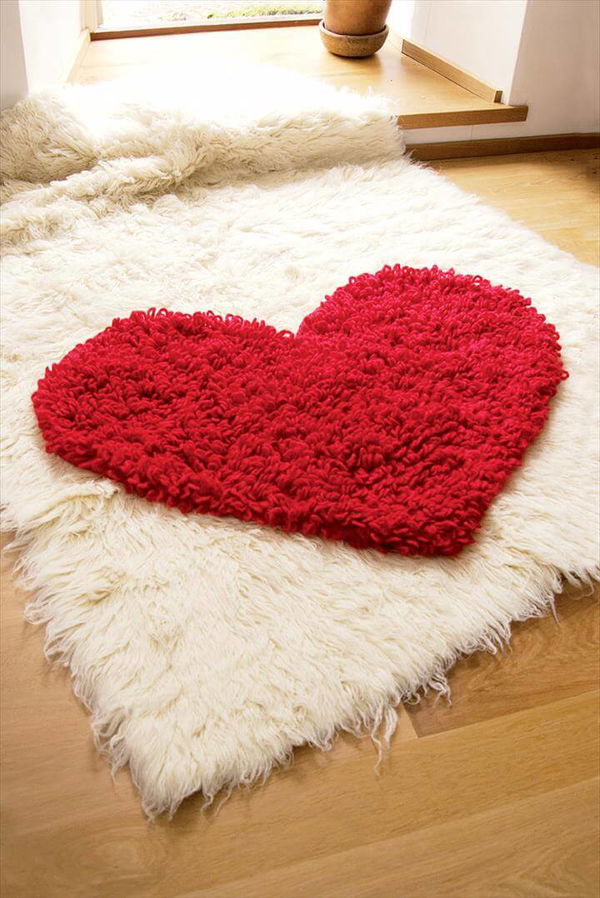 Image: ideas.sewandso.co.uk