A combination of rainbow and crochet definitely sounds interesting and unique. Here you will find many different ideas about how make crochet items with rainbow theme.
Have a look at this crocheted beanie done with all the rainbow colors and it looks totally attractive to the eyes. Try this rainbow beanie this winter and be proud of your creativity and skills. These diy rainbow crochet projects will definitely take the creativity ton the next level. grab crochet yarn of all the rainbow colors in order to start the projects right away.
Make some beforehand preparations so you don't have to rush when the season starts. Also we have an idea to make a rainbow crochet basket with the simplest of the crochet patterns and make use of these baskets for many different purposes. Have you ever thought of making rainbow crochet cover for coffee mugs and cups? If not then you must give this idea a fair chance.
If you have any little ones at home or if any baby showers are lined up you can make these adorable crocheted baby blankets with the rainbow theme as they are super cute and perfect for little angels in the cold winters. When we are talking about babies, we have yet another project for them and that is lovely looking baby booties in the rainbow theme.
Surprise your friends and family with your creative skills with these amazing 20 Crochet Rainbow Tutorials – Craft Ideas and crochet combinations.
Crochet Rainbow Too Dreadlock Tam:

Image: ravelry
Rainbow Nesting Baskets Set Free Crochet Pattern: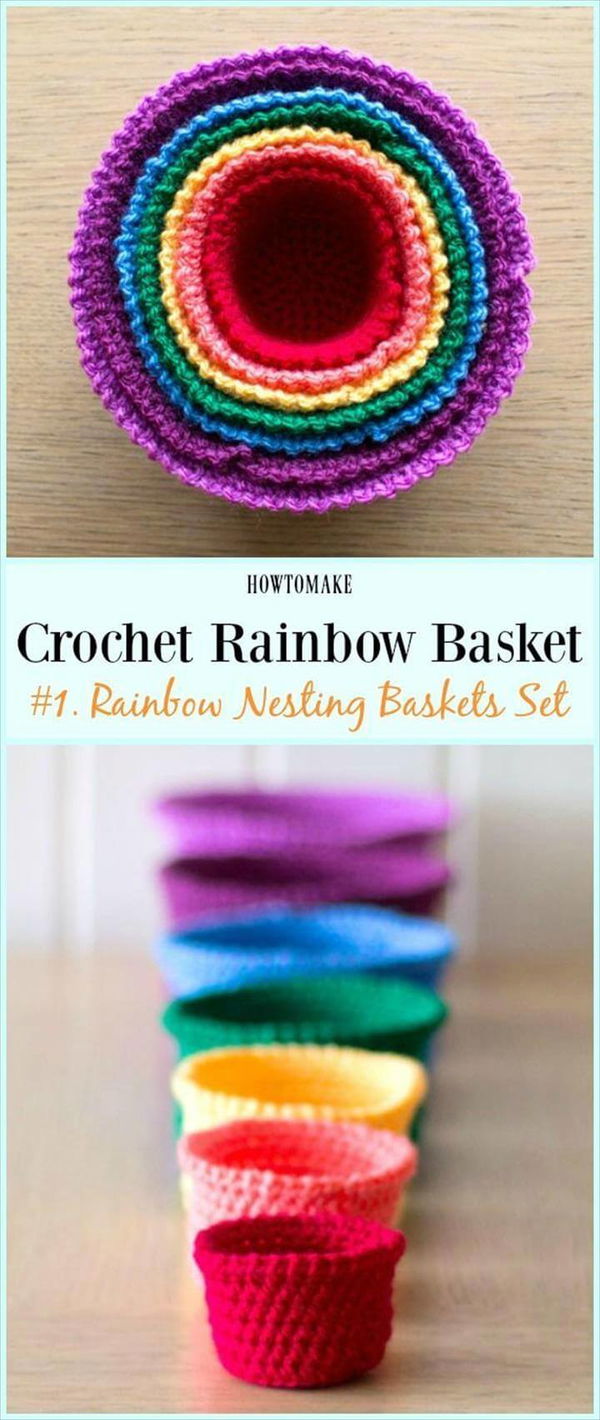 Image: cuppastitches
Rainbow Cup Cozy: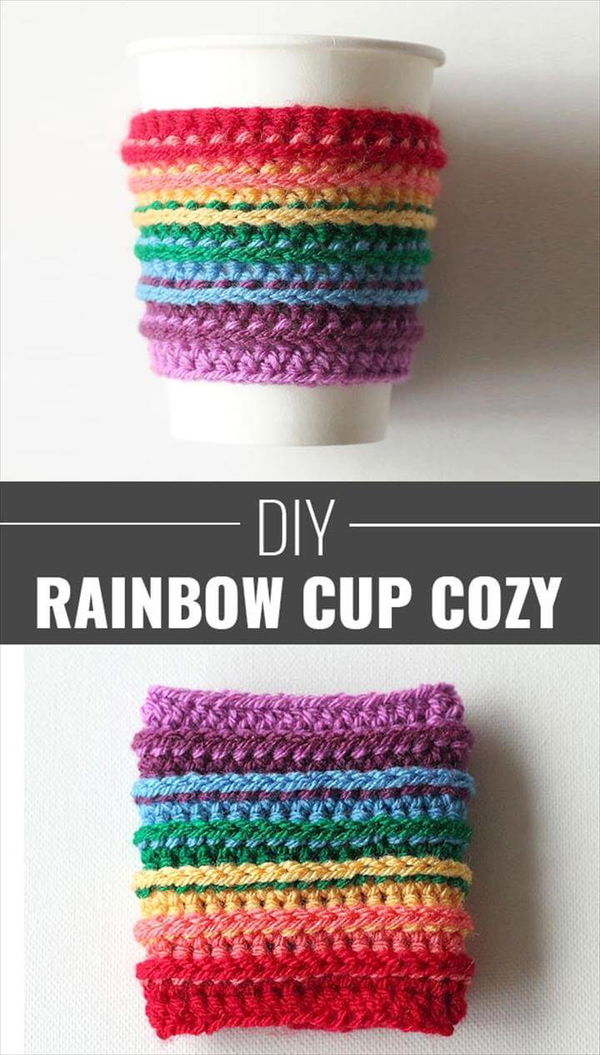 Image: crafts.tutsplus
DIY Coil + Crochet Rainbow Basket: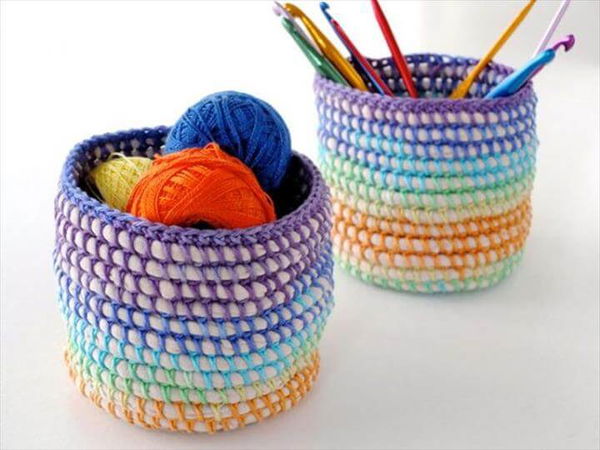 Image: mypoppet
Handmade Crocheted Rainbow Baby Blanket: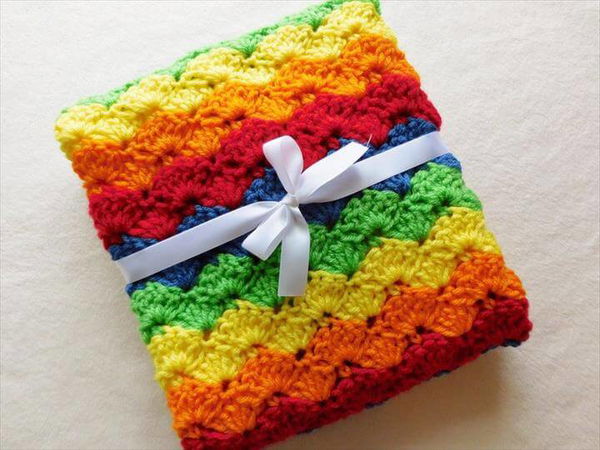 Image: youtube
Diamond Stitch Crochet Blanket Pattern: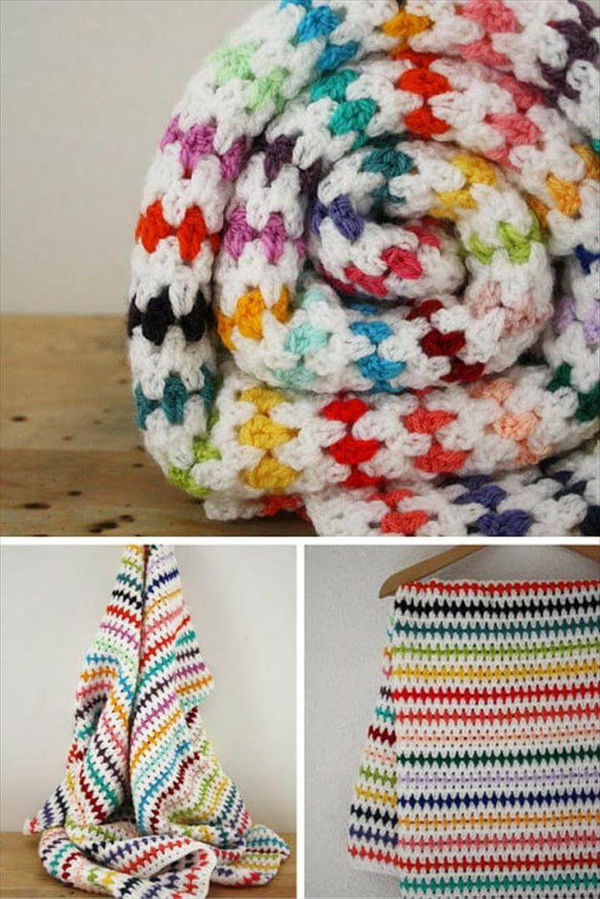 Image: happyinred.blogspot
Darling Rainbow Baby Booties: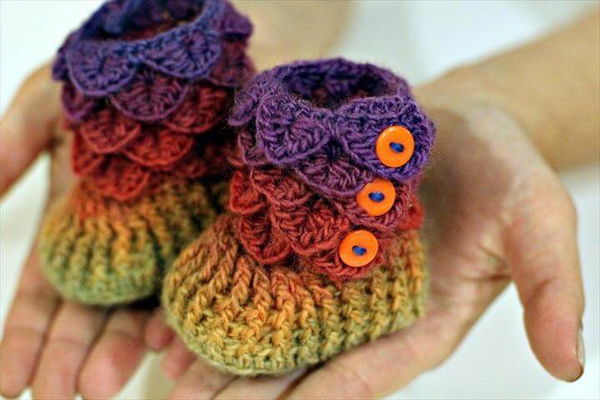 Image: youtube
Rainbow Scarf Free Crochet Pattern: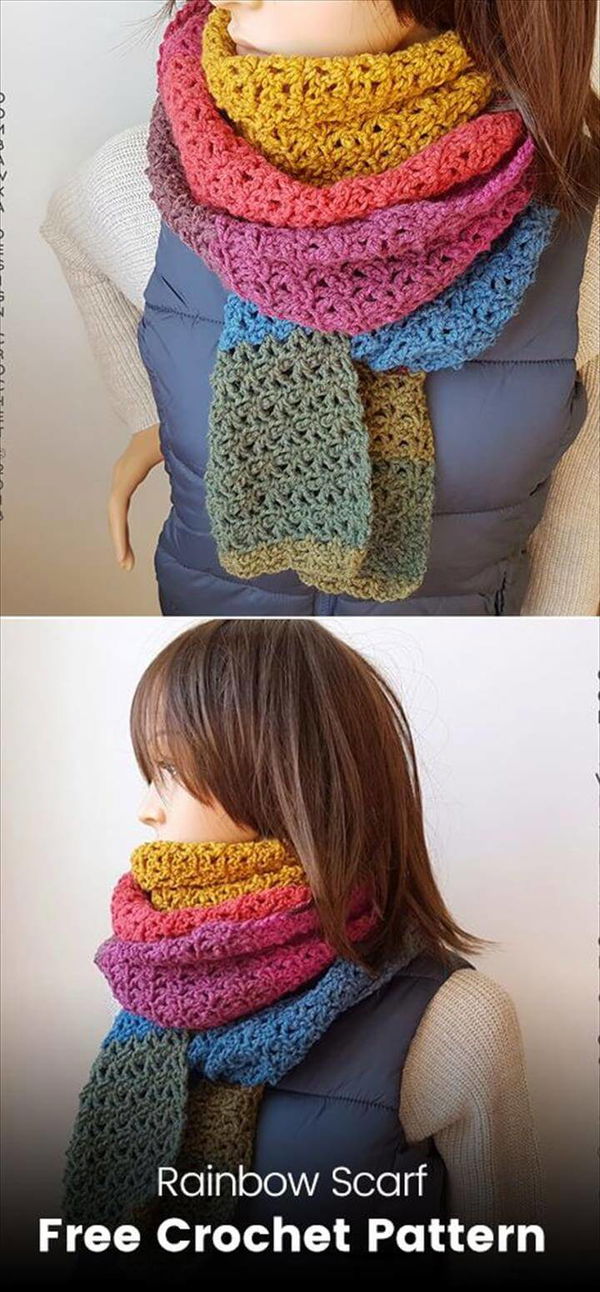 Image: ravelry
Crochet Rainbow Heart Blanket: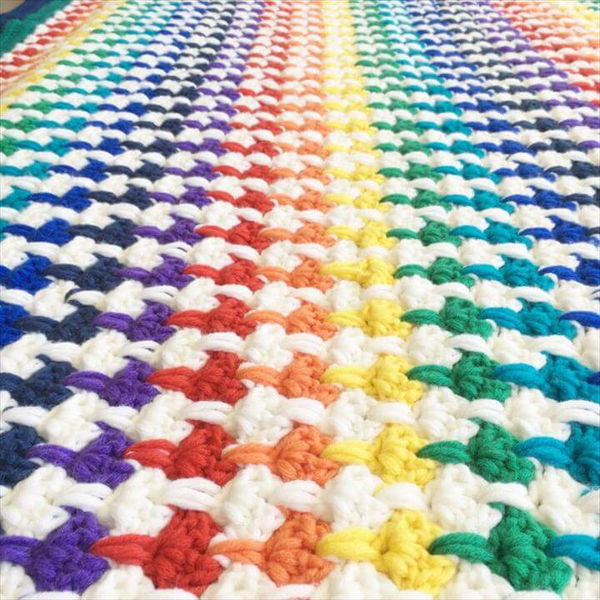 Image: thecraftymummy
Crochet Garland For Home Decor: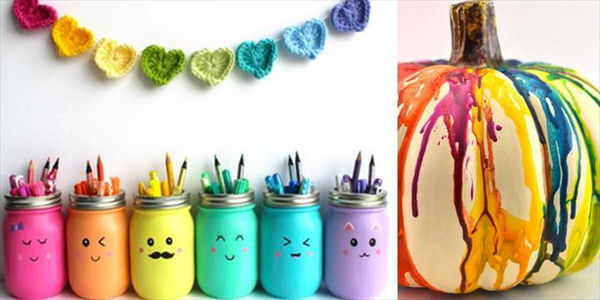 Image: makeandtakes
Crochet Rainbow Applique:

Image: repeatcrafterme
Crochet Rainbow Purse: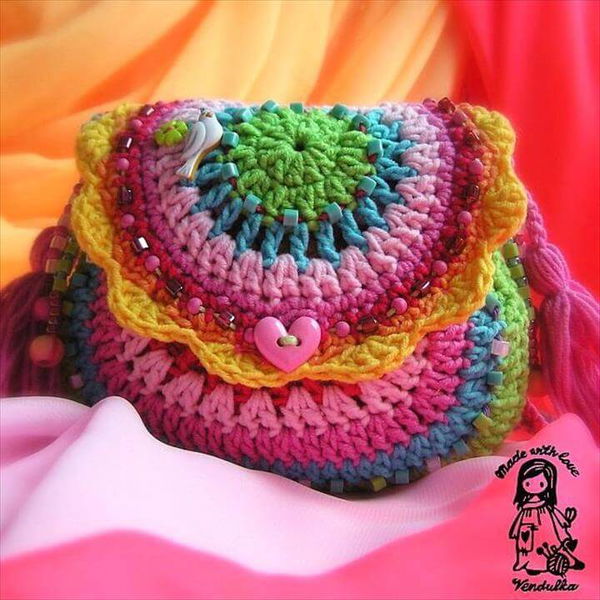 Image: vendulkam
Super Chunky Rainbow Blanket: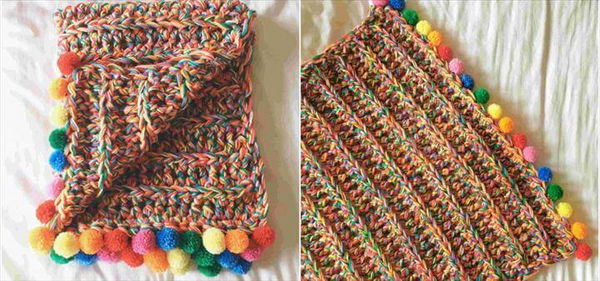 Image: lottieandalbert.blogspot
Rainbow Cuddles Crochet Unicorn: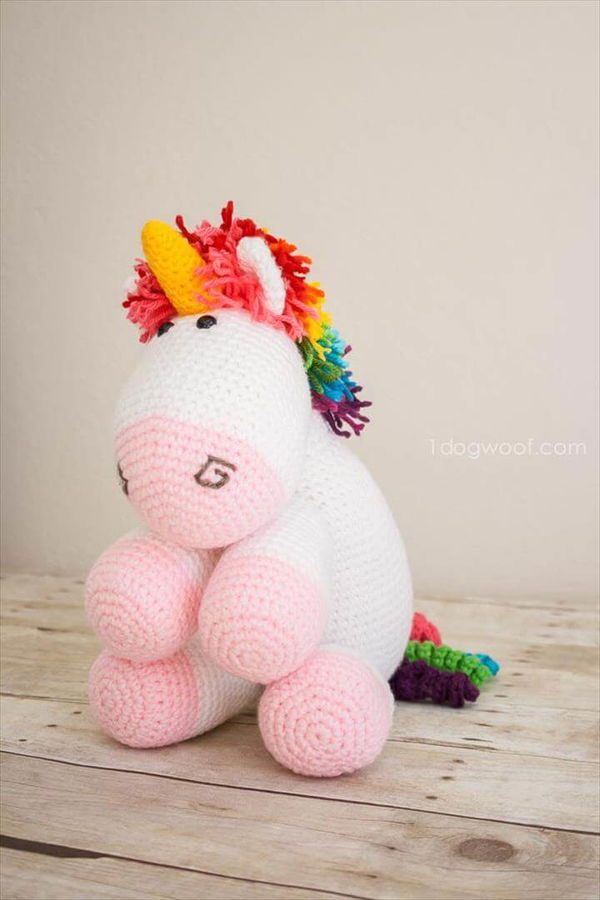 Image: 1dogwoof
Bumpy Rainbow Blanket – Free Pattern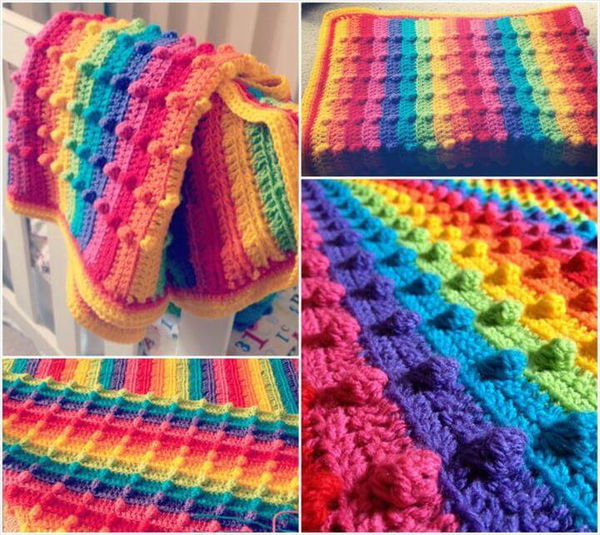 Image: youtube
Child Costume Child Crochet Rainbow Pattern: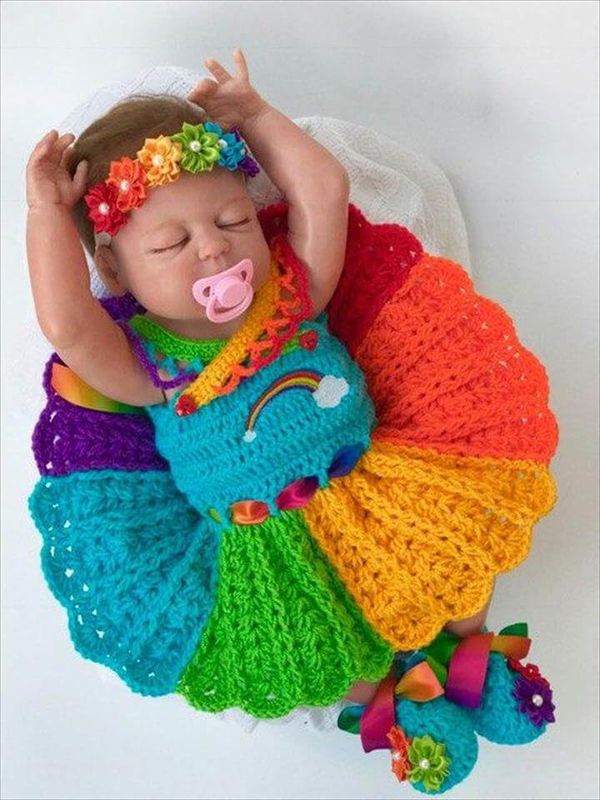 Image: youtube
Easy Crochet Rainbow Dash Baby Blanket – Free Pattern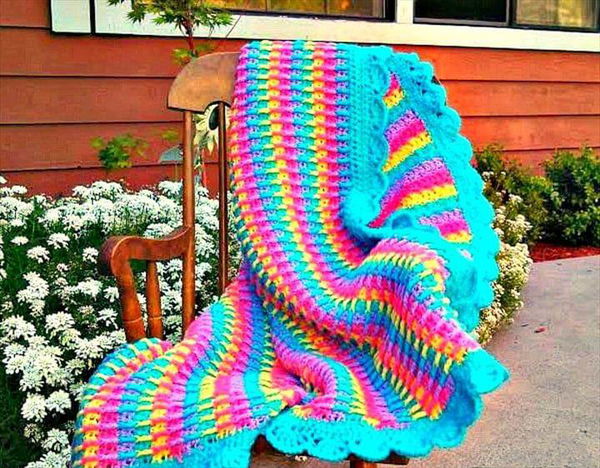 Image: beatriceryandesigns
Crochet Rainbow Can Cozy Bottle Cozy: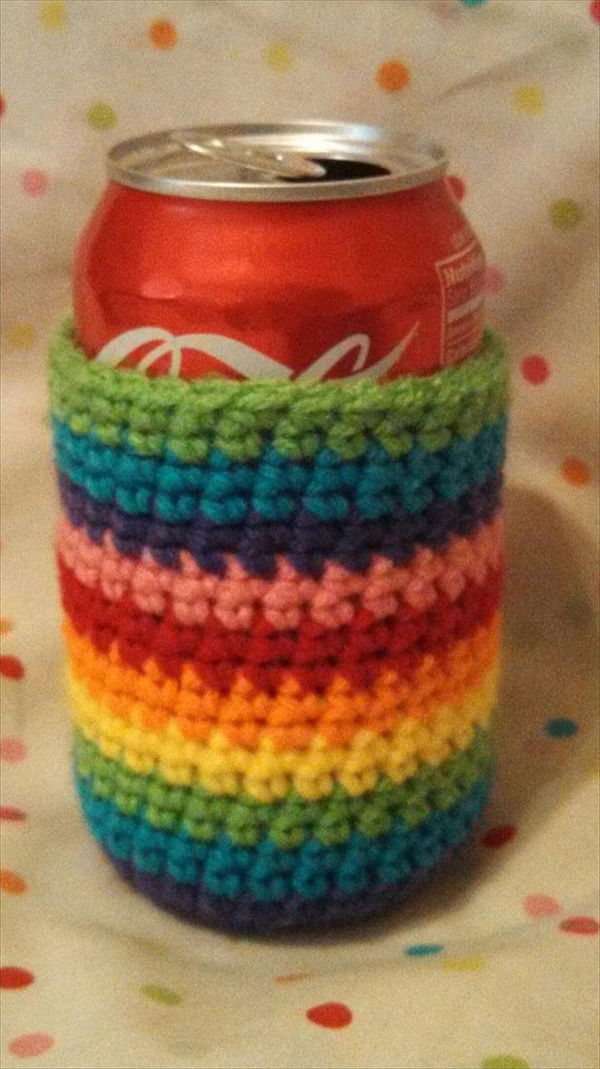 Image: ravelry
Crochet Rainbow Dash Headband: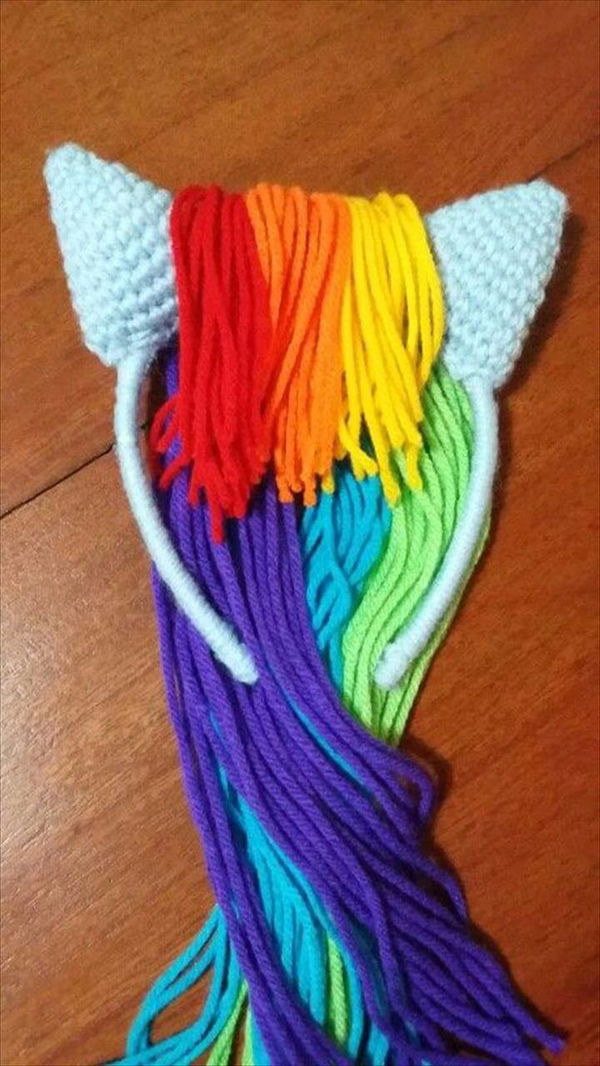 Image: jenirodesigns
Crochet Baby Booties Pattern: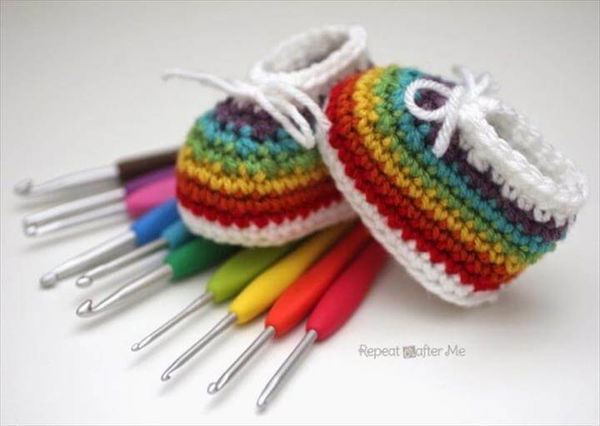 Image: repeatcrafterme