Earrings are very important sometimes as they can take your entire look to a whole new level. You always have to choose your jewelry wisely so that you end up in saving your money and have a good collection.
Here you will find great ideas of making 12 Ways To DIY Your Own Earrings (In 5 Minutes Or Less) at home that will not only save your money but also your precious time in buying and finding the earrings that you really need for the occasions.
All you have to do for these projects is to grab some of the basic and some other customized supplies and crafts so that you can start the projects right away without further delay. The crafts that will help you a great deal in these projects collectively are neon strings, gold or copper wire, threads for tassels, earring hooks, chains, pearls, beads, studs stones, scissors, wire cutters and other items.
We have many different and matchless ideas of making DIY earrings here that you are surely going to love and like at first sight. Learn to make these earrings so that you will have no tough time next time you are getting ready for any occasion. The earrings that you have made along with the beads can be interchanged with the beads of another color so that you can match with other outfits as well according to the occasions. Here you will find all ideas whether for the formal occasions or the informal ones because the jewelry selection changes according to the nature of the events and gatherings.
Share the above discussed idea with others also so that they can also take advantage of these budget friendly ideas that are not going to take much of your time and energy. Also watch the tutorials that are available with the projects in the links given below so that you can get along with the project easily and learn the steps properly.
Brass Fringe Earrings:

Image: honestlywtf
Tassel & Brass Earrings: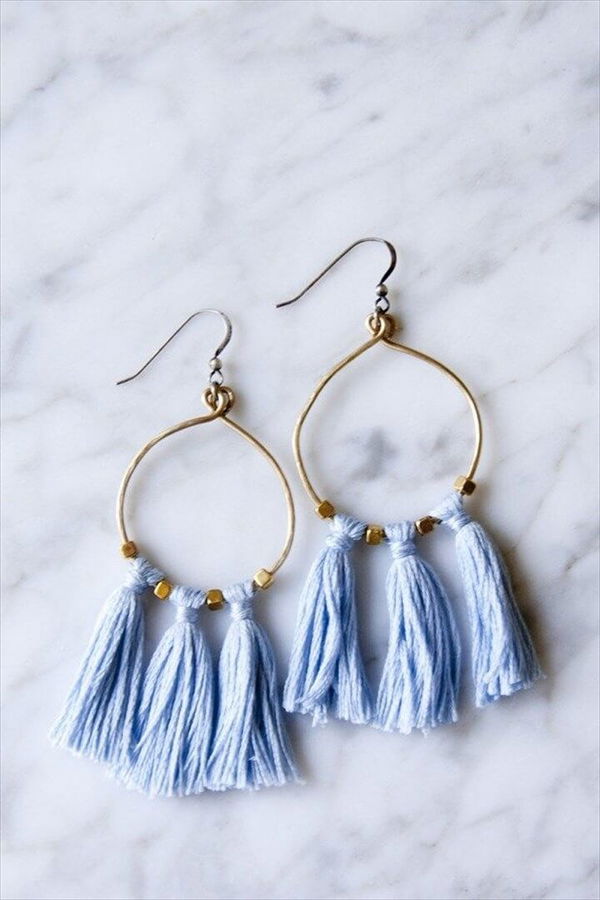 Image: diyinpdx
3 Minute Earring – Hoops To Squares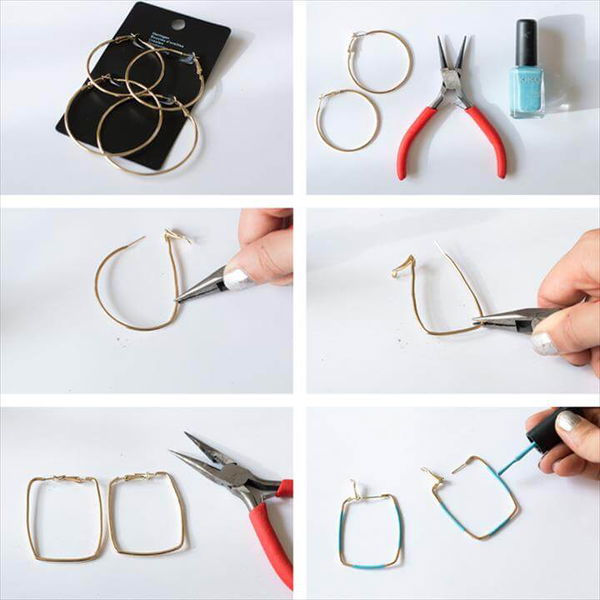 Image: lanaredstudio
Raw Stone Earrings: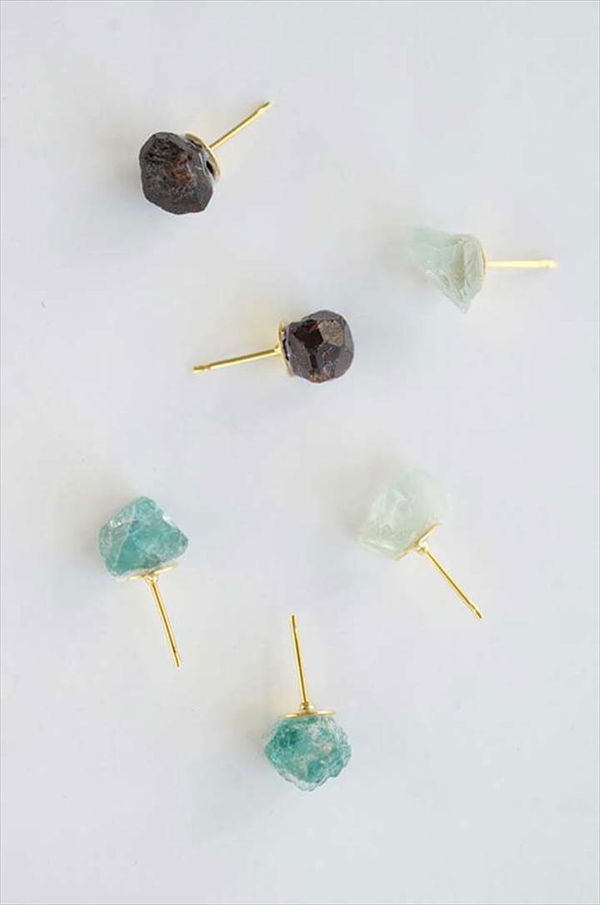 Image: aliceandlois
Half Moon Tassel Earring DIY: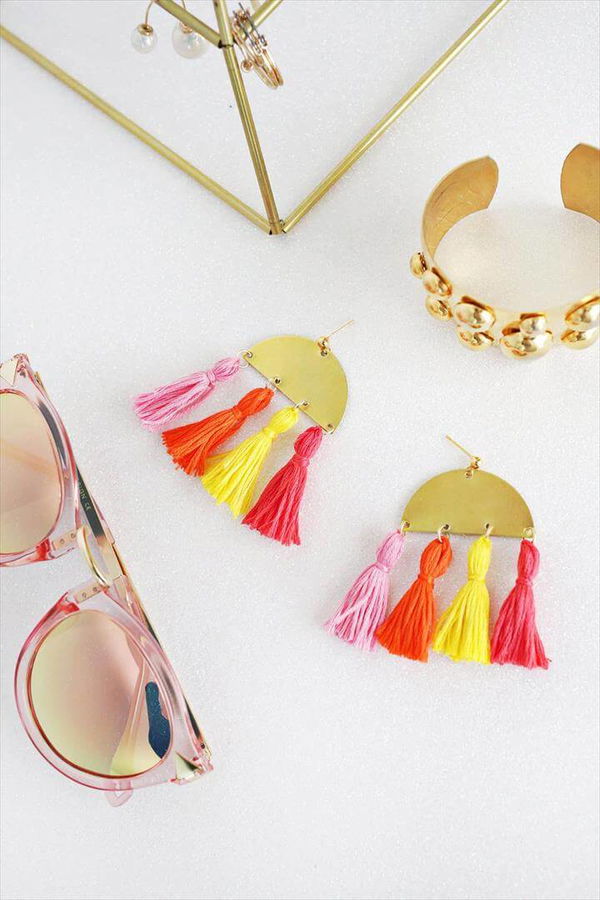 Image: abeautifulmess
Geometric Acrylic Earring: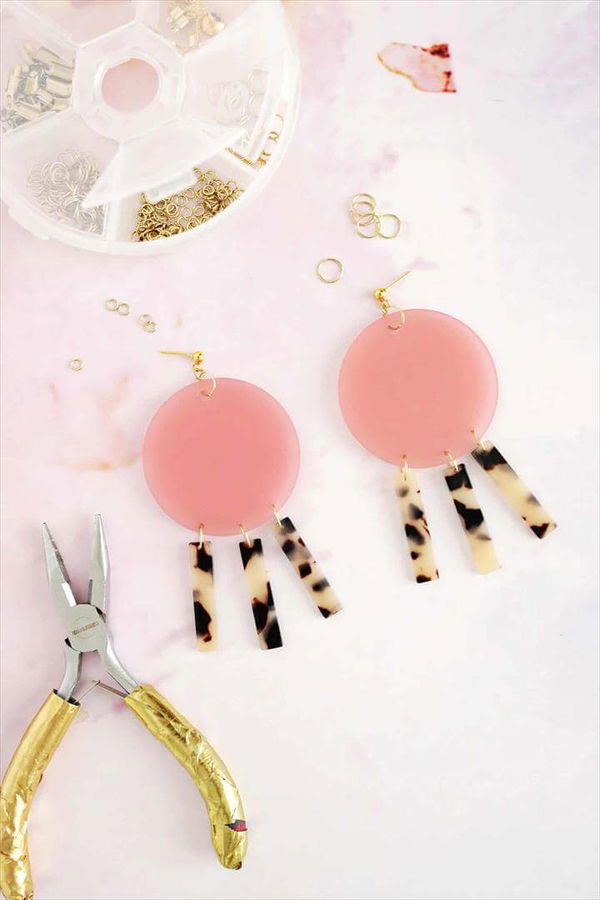 Image: abeautifulmess
Gorgeous Geometric Earrings:

Image: quietlioncreations

Easy DIY Hot Glue Earrings Tutorial: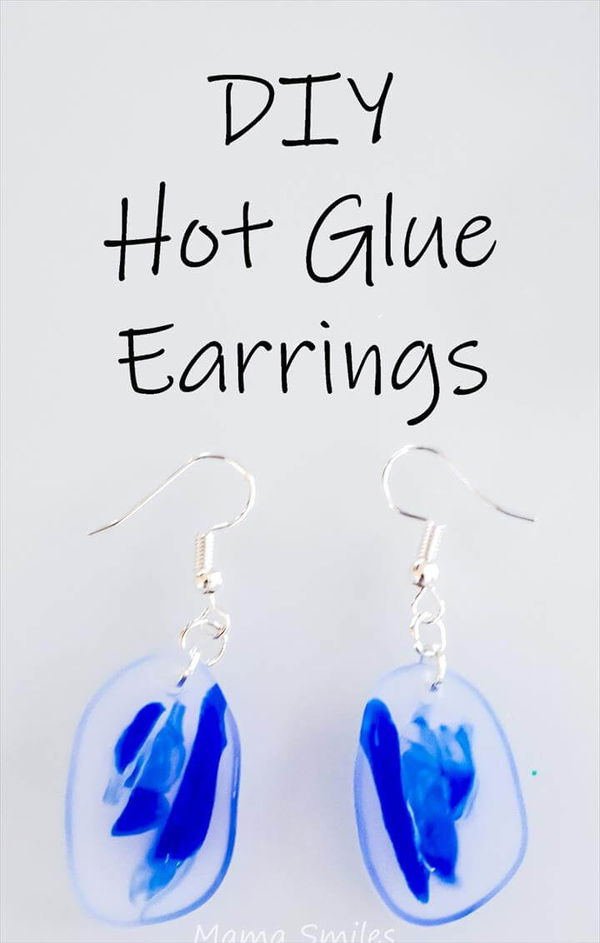 Image: mamasmiles
Friendship Hoop Earring – Fabulous DIY Earrings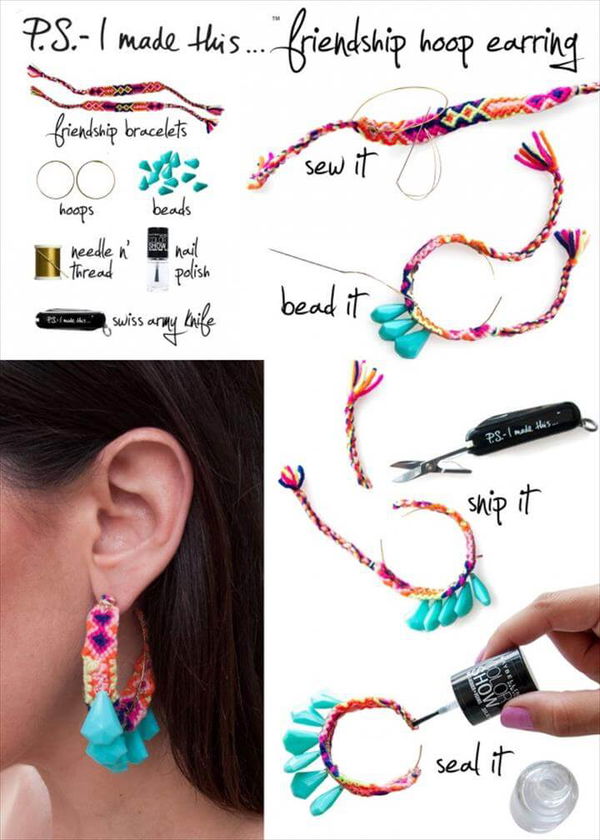 Image: greenweddingshoes
White Tassel Hoop Earrings Tutorial: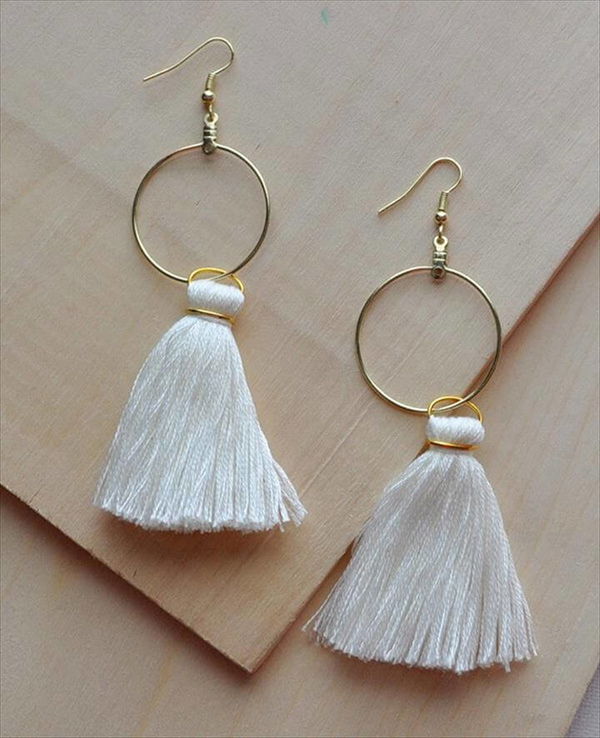 Image: madeinaday
DIY Earrings Ideas – Make Simple Earrings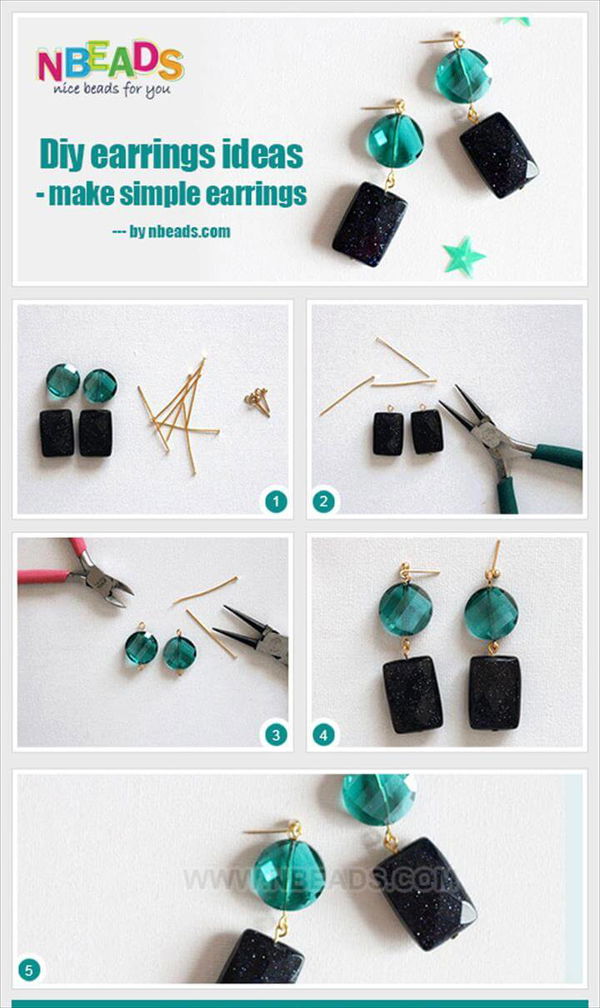 Image: nbeads
Wonderful DIY Pasta Earring: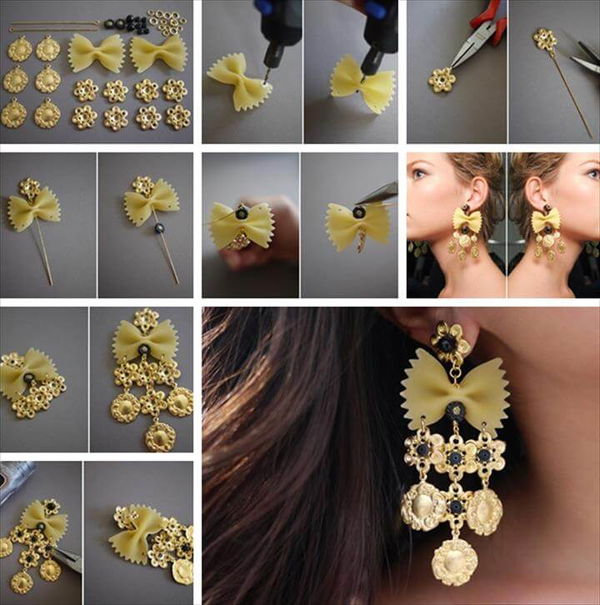 Image: wonderfuldiy