This jewelry item which is worn around the neck is basically one of the most primary and earliest items of ornaments used by humans. Neck pieces can be very artistically worn on any occasion be it religious, ceremonial, cultural or any other gathering. Chokers are basically closely fitted necklaces and can be made of a variety of materials depending on the customer's choices and demands.
According to the latest fashion of today woman are fond of the choker necklaces made that comes with studs, sequins or a pendant. Have a look at these amazing and mesmerizing diy choker necklace tutorials. Grab some suede and make a suede wrapped choker neck piece that will go with any of your casual outfits on any informal gathering.
It's a good news if you have a scrap velvet piece at your home left from any of your clothing etc. because that would definitely make a stunning velvet choker and you can also add some black beads to your masterpiece.
We all have old discarded jeans in our wardrobe so there is no better option than to use them in making a denim choker for your best friend and yourself. You must have a memory of those old tattoo chokers that were very much in fashion back in the nineties so try making those easy and trendy chokers to this season. Also try making some braids out of colorful threads and also add some stones in the middle in order to give that typical dramatic look to your choker.
Lace chokers are the all-time favorite as lace always has that royal and fairytale look in them. Next we also have heart choker necklace tutorials for you which you can find in the link given below the picture for you to know about the complete details of the project.
Grab some of the needed supplies for making these 44 DIY Fashion Crafts – DIY Choker Necklace With Tutorials exciting and fashionable start your project this season.
Suede Wrap Choker Necklace:
Image: me-and-mrjones
Red Velvet Wrap Choker With Black Beads: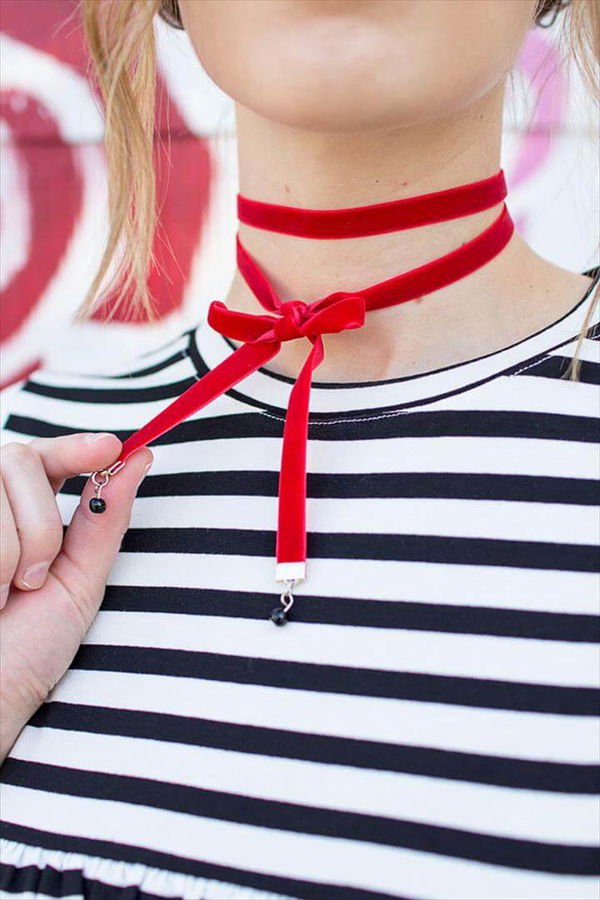 Image: wearthecanvas
Three Types Choker Necklace: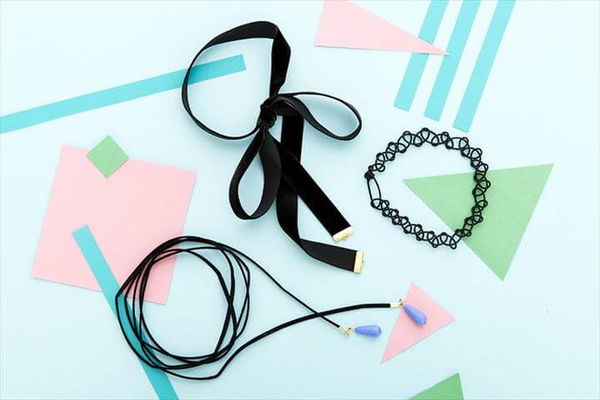 Image: brit.co
Braided Drop Choker Necklace: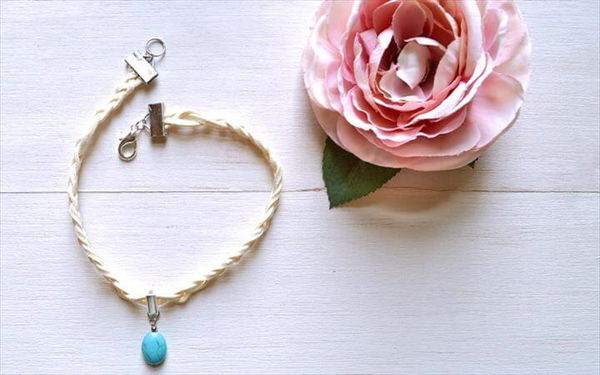 Image: darice
DIY Denim-Choker: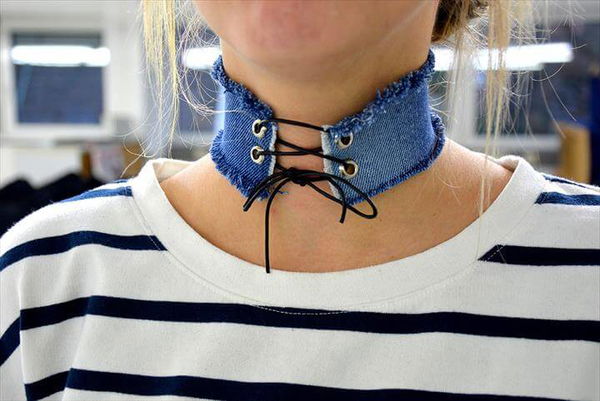 Image: mustang-jeans
Nineties Style Tattoo Choker Tutorial: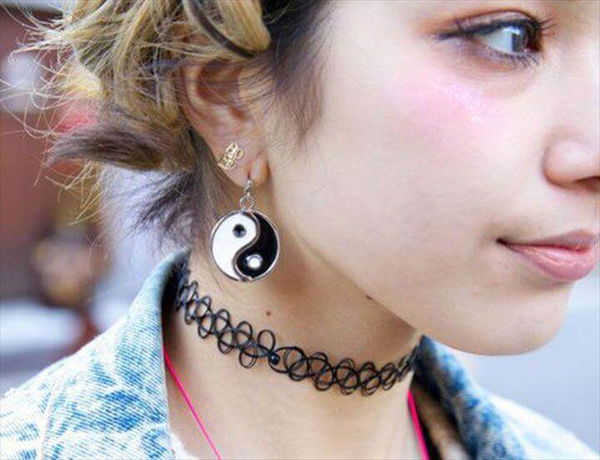 Image: rebelcircus
Gorgeous Choker Necklace Tutorial: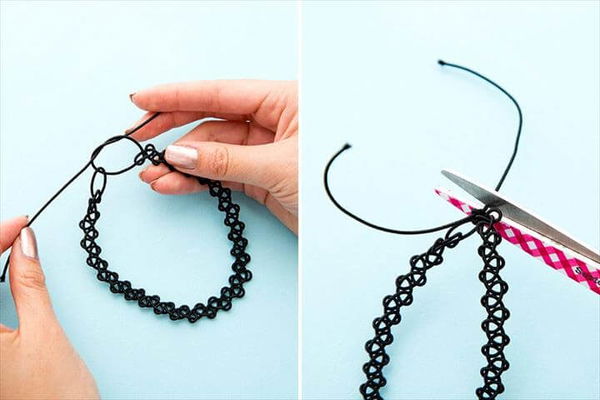 Image: brit.co
Braided Chokers: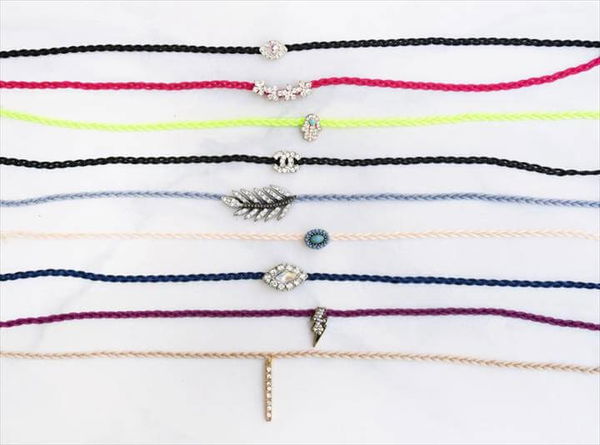 Image: quietlioncreations
Easy DIY Choker Necklace: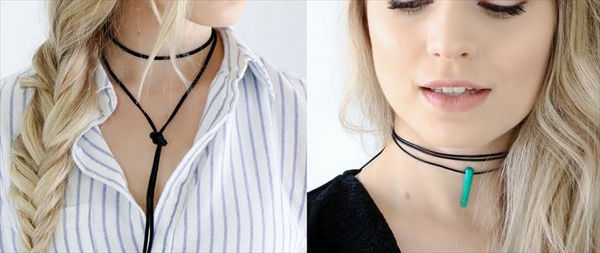 Image: youtube
DIY Chokers For Spring/Summer: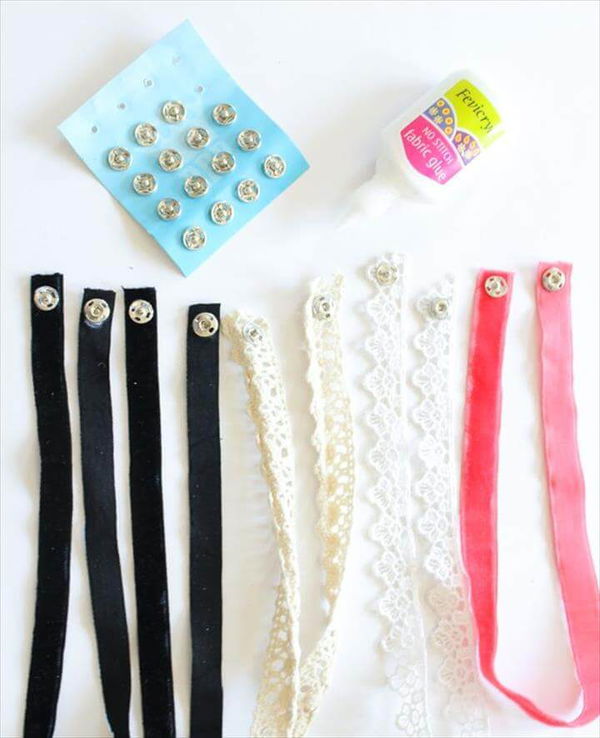 Image: wildfirecharm
Wonderful Lace Choker: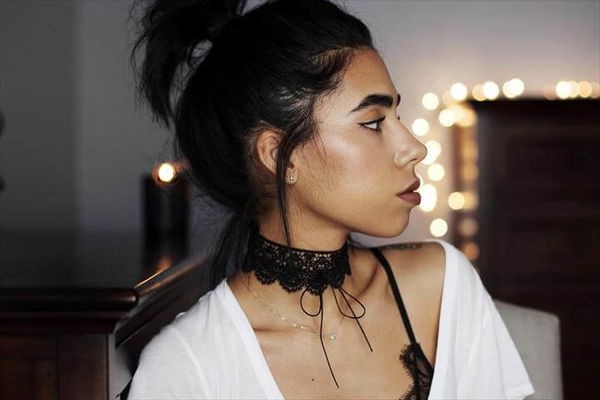 Image: glamorousrevelation
Simple Black Lace DIY Choker: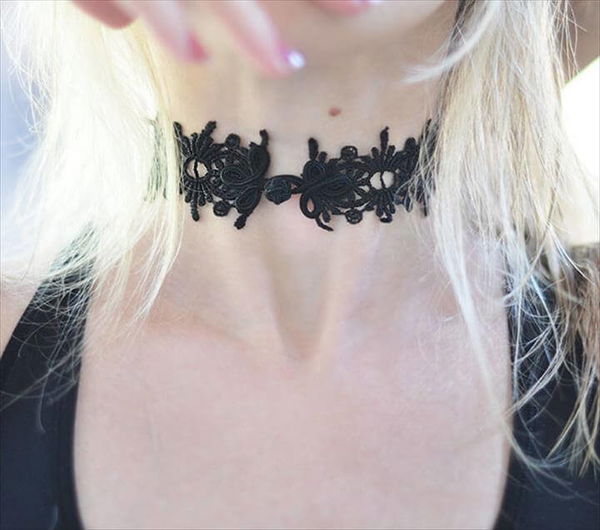 Image: lovemaegan
 Lace Choker With Center Drop: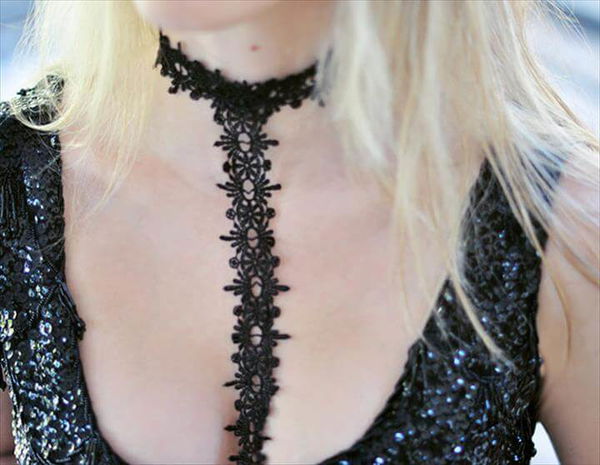 Image: lovemaegan
Outclass Choker Necklace: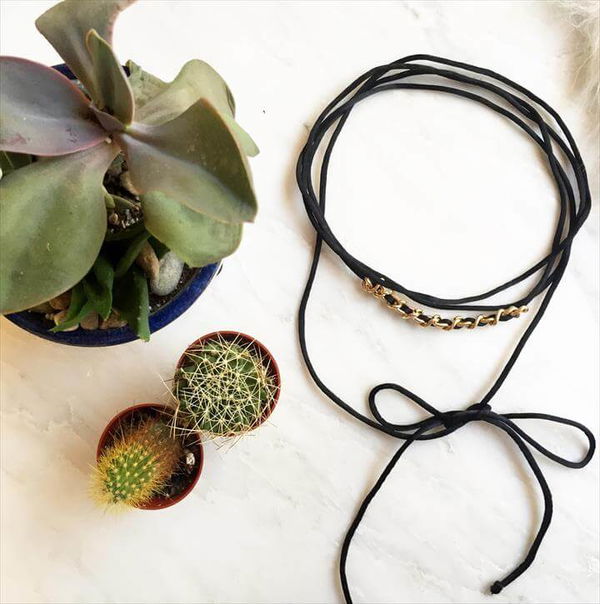 Image: stylemesamira
Heart Choker Necklace: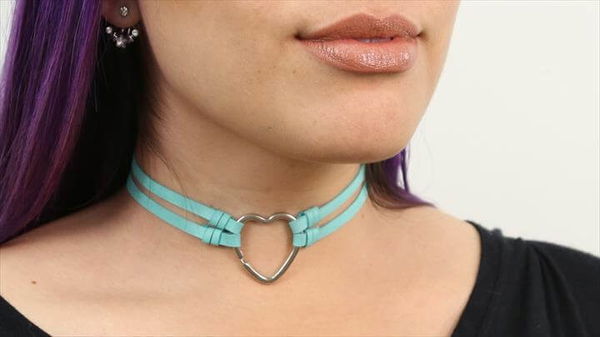 Image: youtube
Brown Choker Necklace: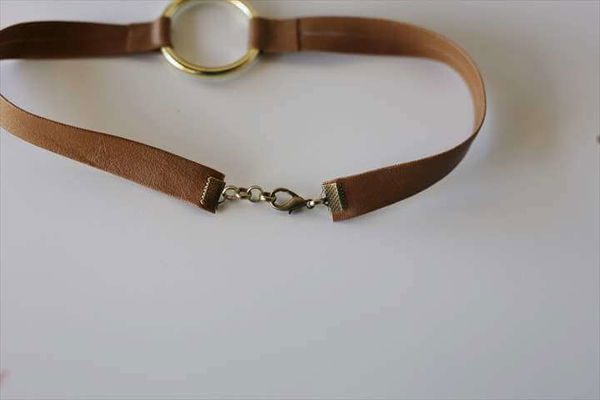 Image: thebrianmcdermottband
Latest Choker Necklace: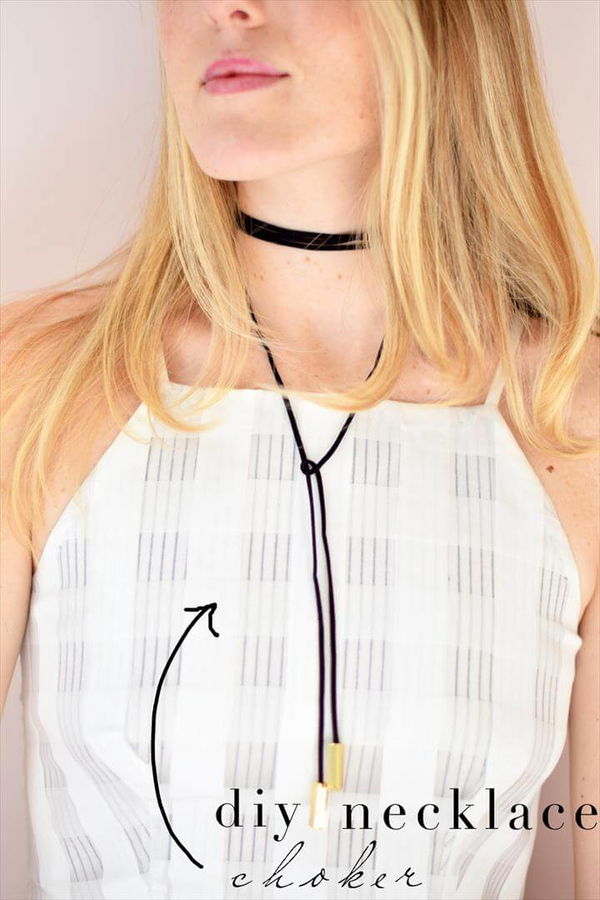 Image: onebrassfox
DIY Chokers – Three Ways
Image: makingniceinthemidwest
Elegant Different Choker Design: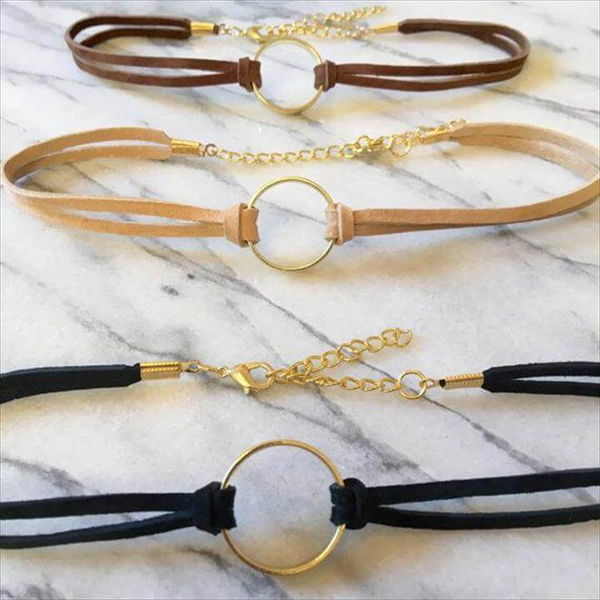 Image: pandahall
Velvet Choker: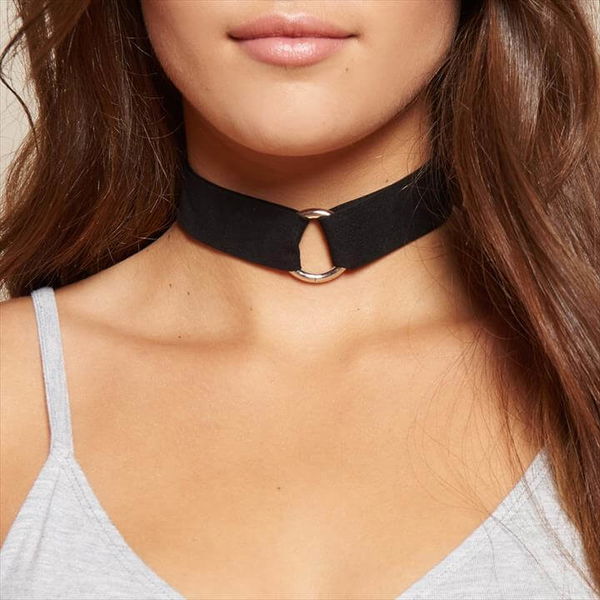 Image: garageclothing
DIY Choker – Wraparound Suede
Image: sarahnajafi
Lace-Up Bow Look Choker: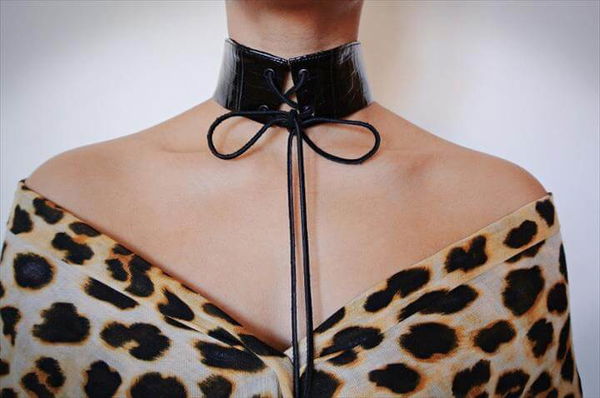 Image: papermichey
DIY Velvet Choker: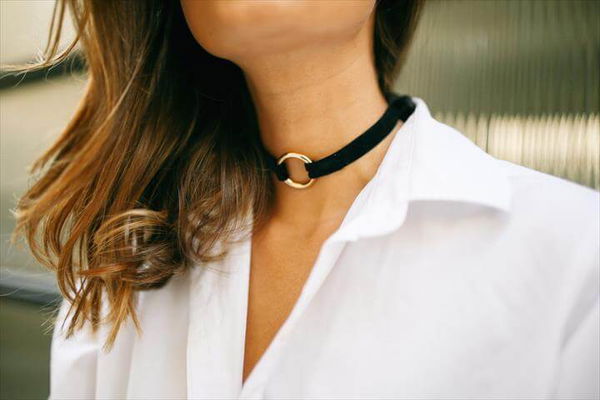 Image: apairandasparediy
DIY Chokers Header Necklace:
Image: collegefashion.net
DIY Choker Necklace Tutorial: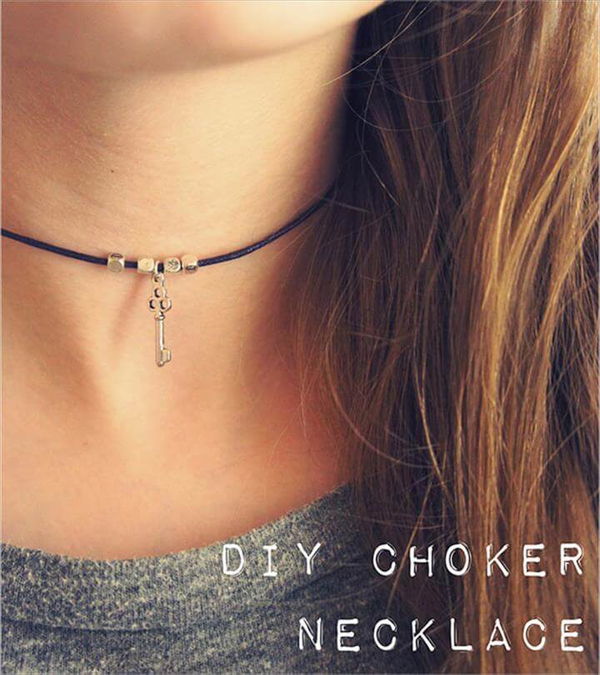 Image: e-eliseetc
DIY Denim Choker: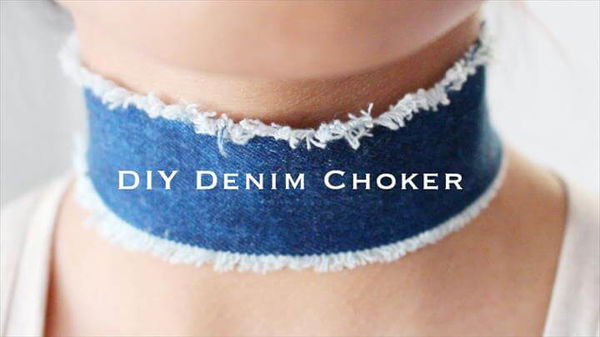 Image: youtube
Flower & Chain Choker: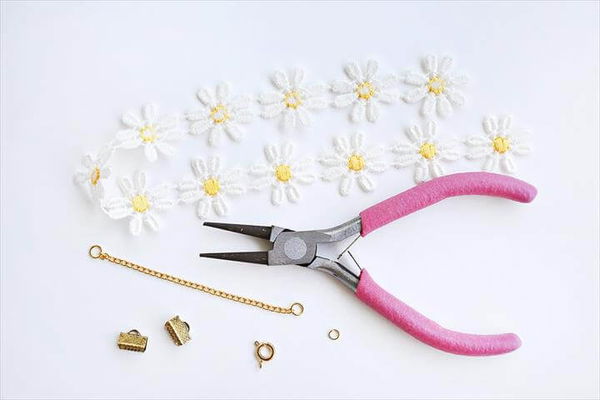 Image: abeautifulmess
 Tattoo Choker Necklace or Bracelet: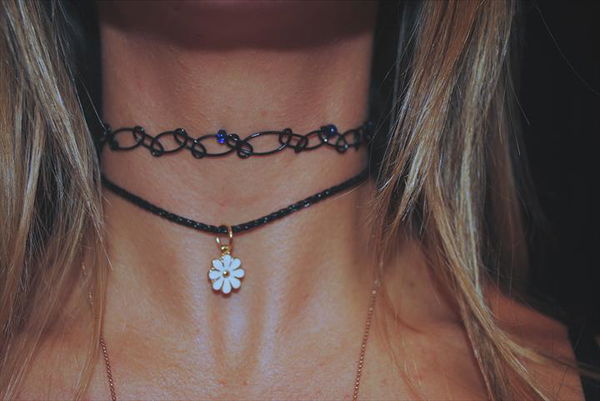 Image: wordpress
Minimal Pearl Bead Choker: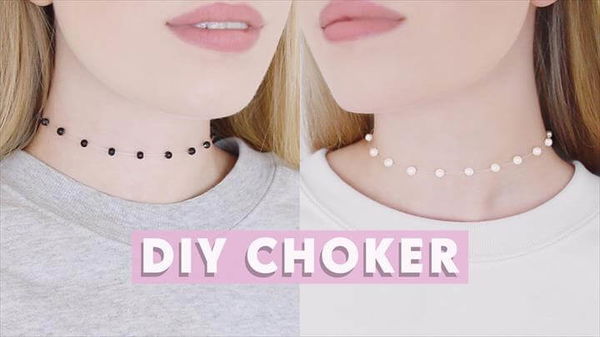 Image: youtube
DIY Lace Choker: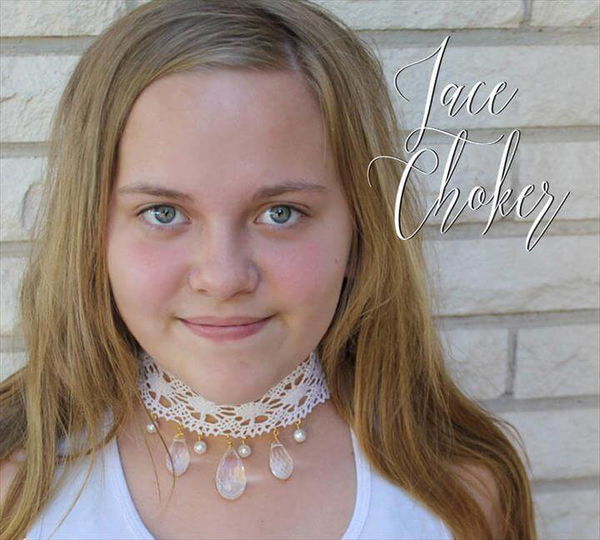 Image: craftaholicsanonymous.net
Choker Ribbon Silk Satin Velvet Necklace: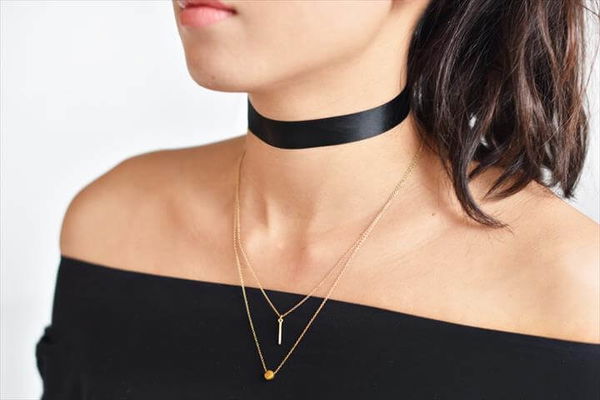 Image: irenevanguin
Simple Step Choker Necklace: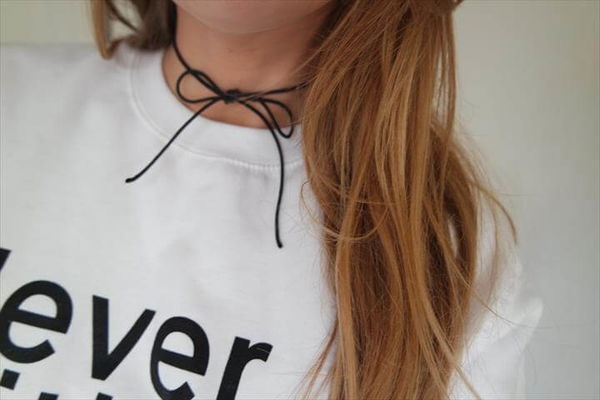 Image: lovestylemindfulness.co.uk
Flower Choker Necklace: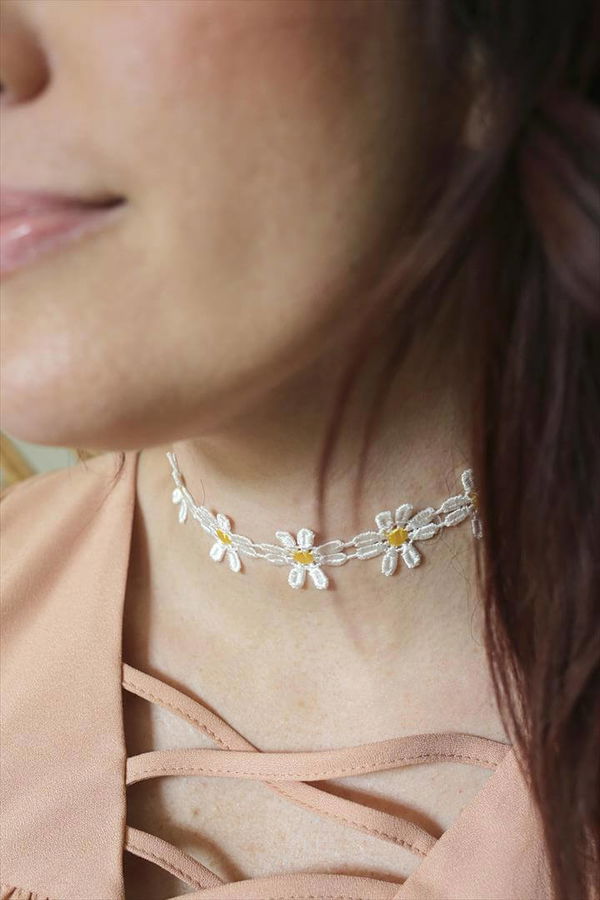 Image: abeautifulmess
Vintage Choker Necklace: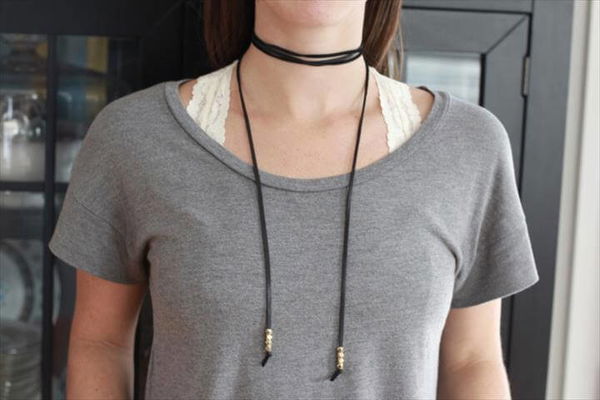 Image: chasingshinyobjects
Tattoo Choker Necklace: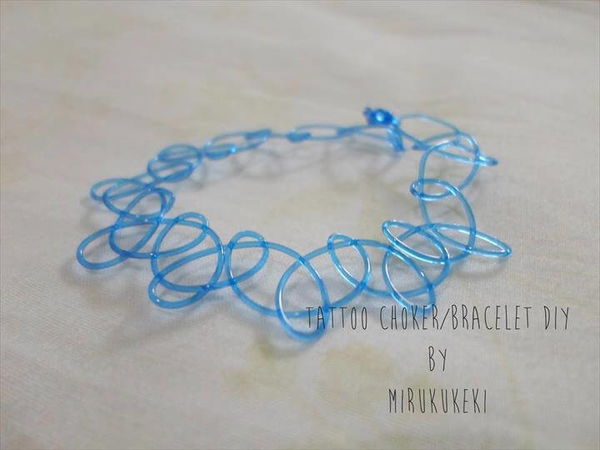 Image: mirukukeki.blogspot
DIY Bow Choker: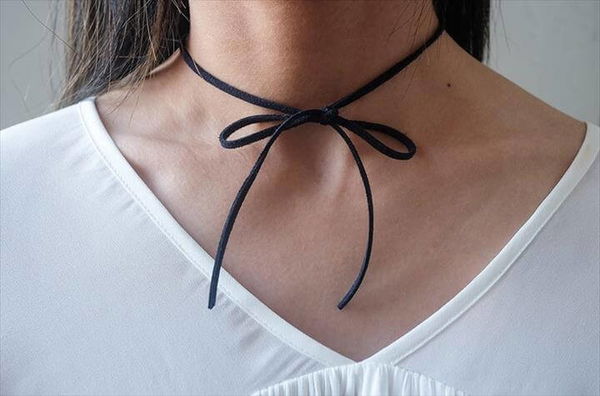 Image: ebay
Charm Choker Necklace: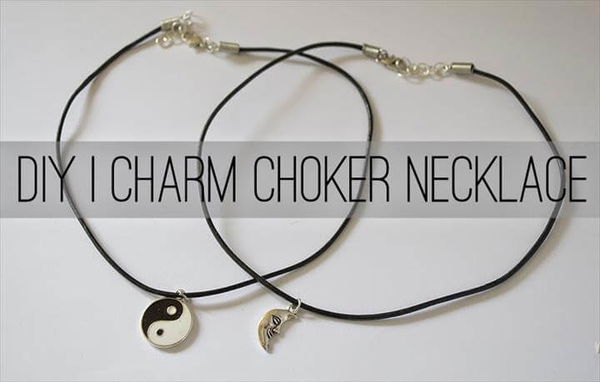 Image: nocturnalcaat.blogspot
Fancy DIY Choker Necklace: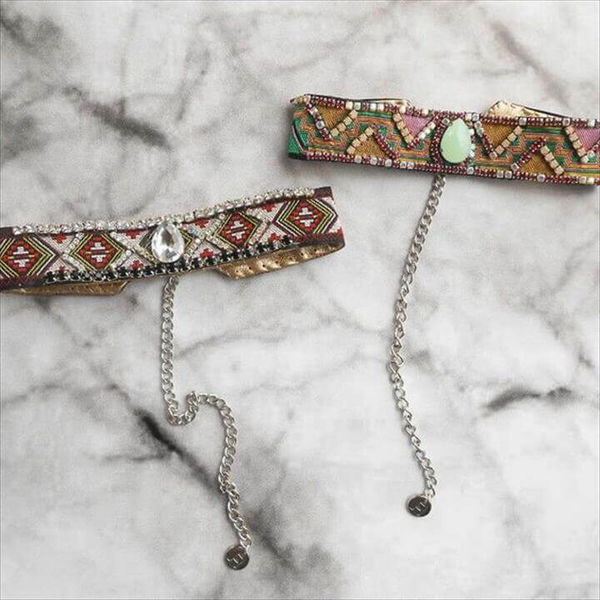 Image: faviana
Classic DIY Tassel Lace Choker: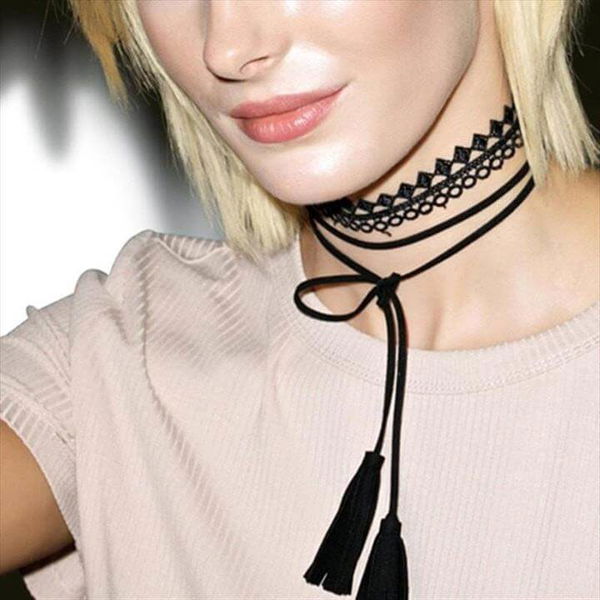 Image: thegemgirl
Bow Type Choker Necklace: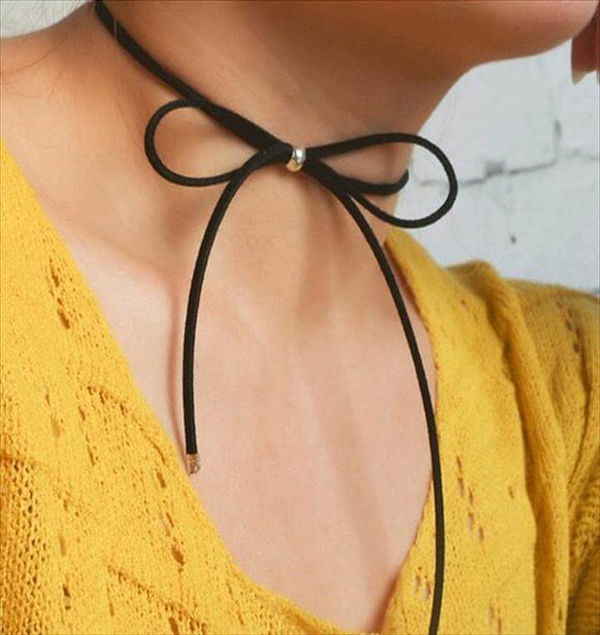 Image: onlyfunthings.org
Pearl Bead Choker Necklace: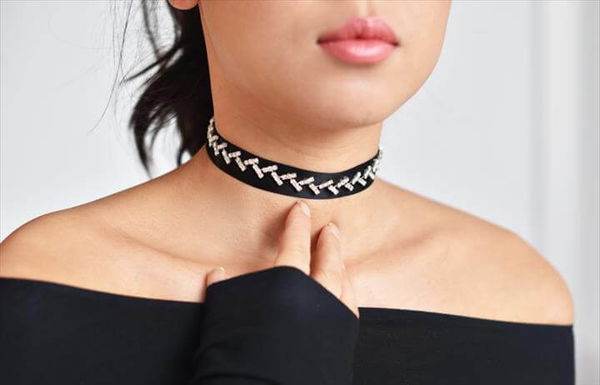 Image: irenevanguin
Black Choker – DIY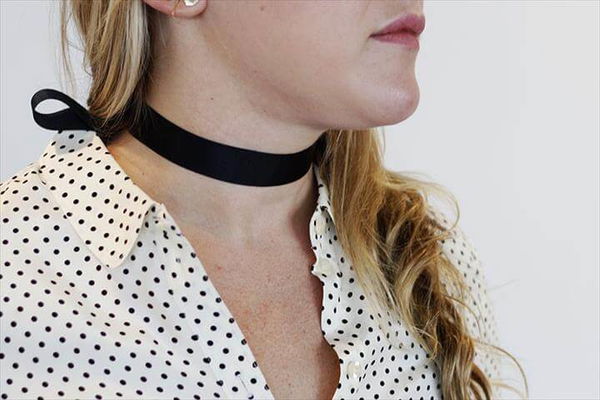 Image: honestbeauty
Suede + Silver Black Choker: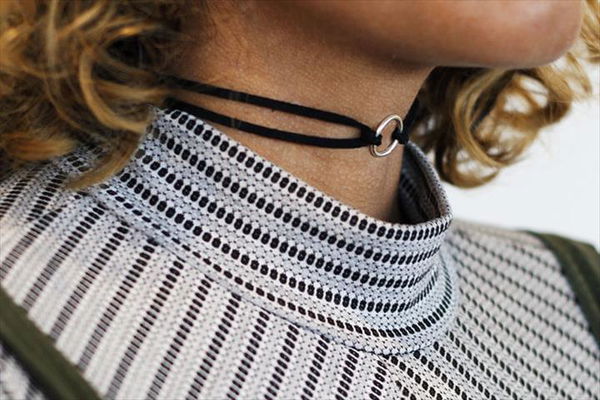 Image: honestbeauty
DIY Choker Necklace (Three Ways)
Image: sincerelykaterina