Bracelets and hand cuffs are really something that most of us enjoy wearing as it complements our outfits wither casual or formal.
Here are 10 DIY Bracelet's -Super Easy Ideas for making diy bracelets that you can easily make with basic crafts in less expense and time. So don't waste your time buying those expensive bracelets and hand cuffs rather you must create your own customized masterpieces and feel proud of them. Use some of the basic crafts and some scrap fabric, leather, plastic, beads and many such crafts to make unique and interesting bracelets to add some spark to your collection. You can create your own personalized items with the help of these projects. Watch the tutorials given in the links below the projects.
The first project that we have here for you is basically a beaded bracelets with tassels that are perfect for little girls and teenagers and are super easy to make you need to have some colorful beads and strings for this project and you are all set. Secondly we have woven yarn friendship bands that we used to wear in the olden days and gift them to our friends also. Also make use of some metal and make some of the bracelets with the combination of metal and leather as you can see over here in this project. Jump rings can also be sued to make beautiful and attractive hand bracelets in different colors such as you see here.
Similarly you can make many such kinds of bracelets that can amaze you with your own talent and creativity. Share the ideas with your friends also so that they can also make such beautiful jewelry pieces for themselves.
Beaded Tassel Bracelet: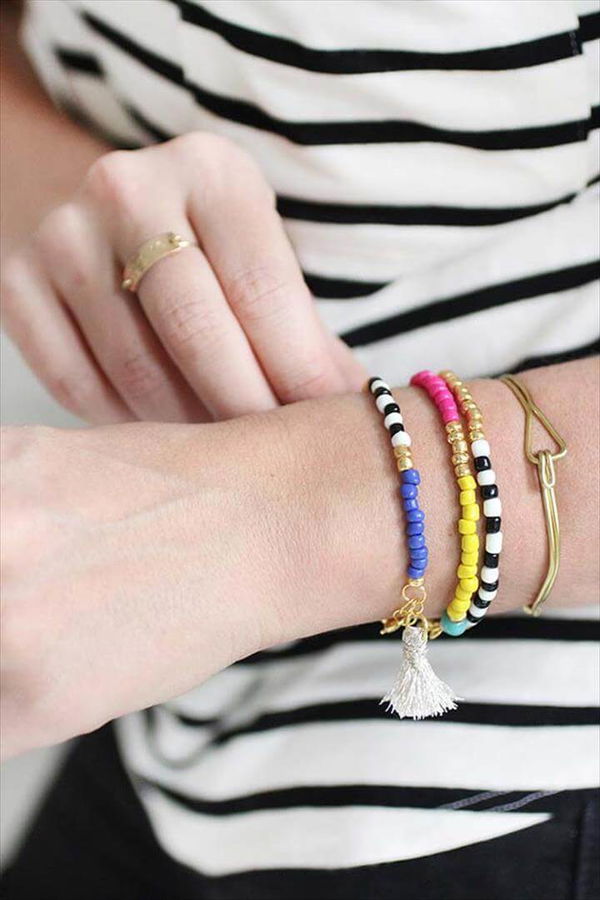 Image: ispydiy
Magic Braid Bracelet: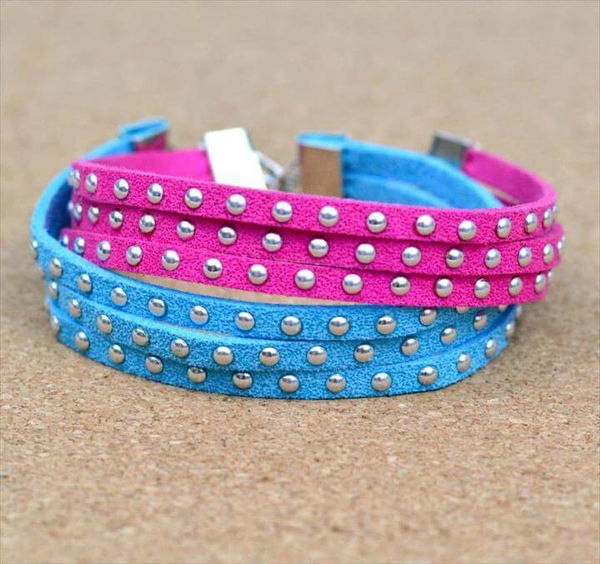 Image: blog.consumercrafts
Woven Yarn Friendship Bracelets: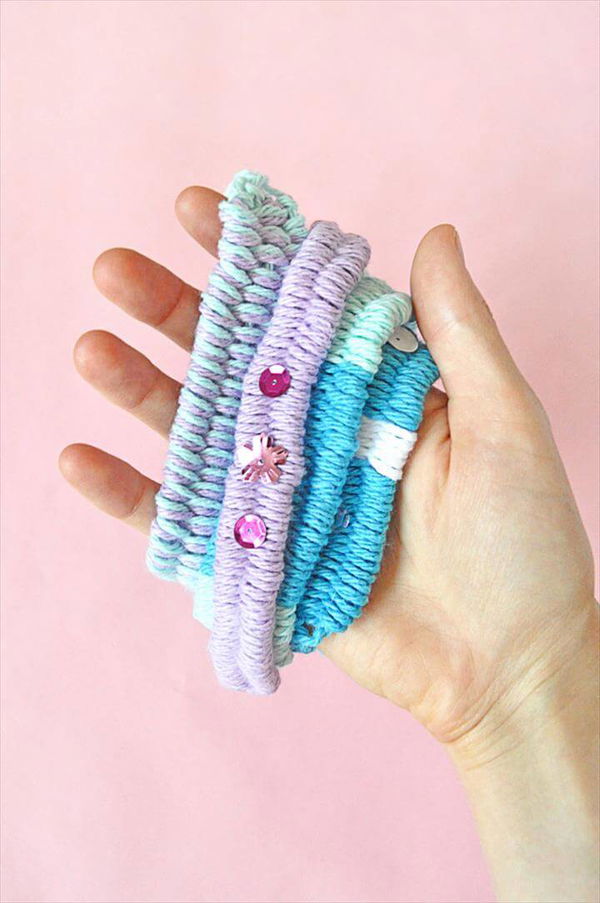 Image: handmadecharlotte
Metal & Leather Wrap Bracelet:

Image: kitkraft
Perfect 5 minute DIY Bracelets: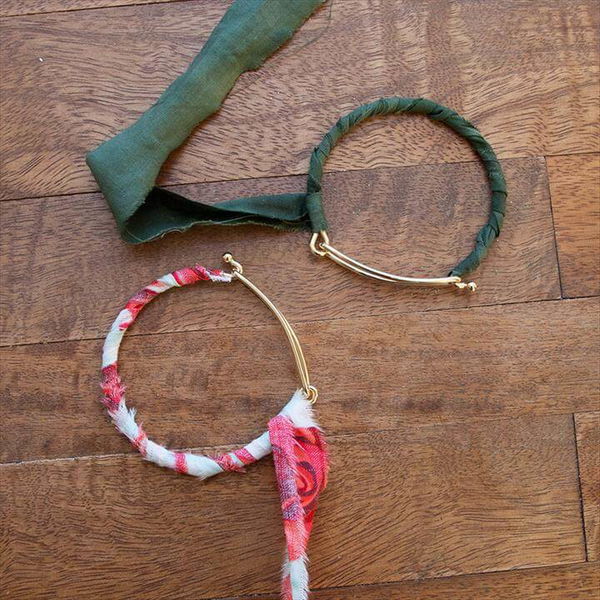 Image: trinketsinbloom
Braided Beads Bracelet: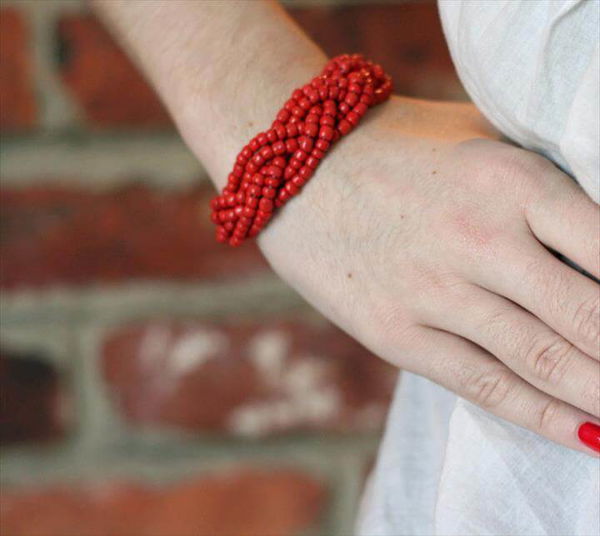 Image: simplyallis.wordpress
DIY Jump Ring Bracelets: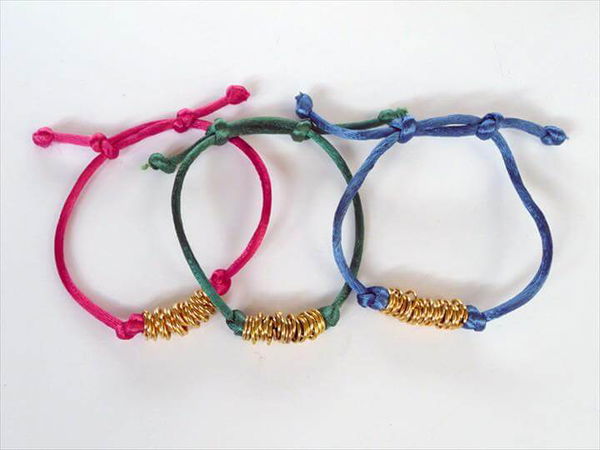 Image: thanksimadeitblog
Rainbow Bracelet: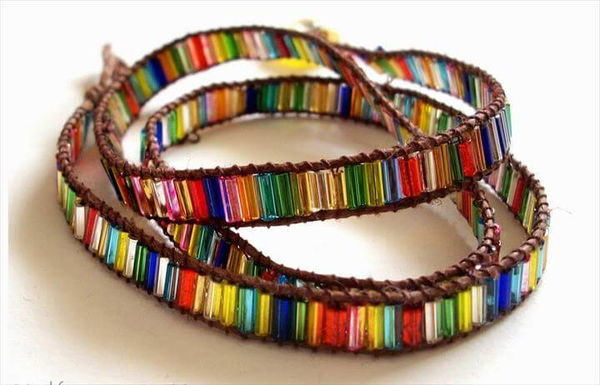 Image: halfwaytohipster.blogspot
DIY Bracelets For BFFs:

Image: whiletheysnooze.blogspot
Metal Washer Bracelet: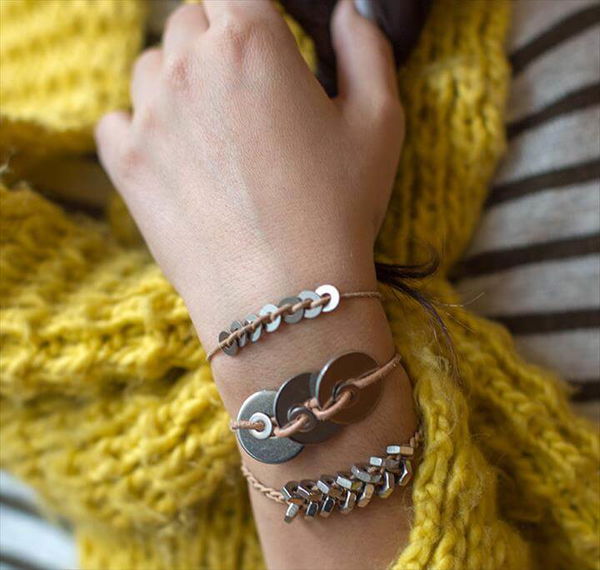 Image: liagriffith