Jewelry is something mostly worn by woman for their personal adornment. A jeweler piece consist of small decorative items put together to form a masterpiece. Have you ever thought about creating your own jewelry pieces with the help of beads and a few basic supplies? It's easier than you ever think.
Just try to imitate the ides that are presented here for making 20 DIY Beaded Jewelry Ideas For Girls and you can surprise your friends as well with your extra ordinary creative skills. The first on here is a handmade beaded necklace presented to you along with the tutorial for your help.
Besides this we also have sterling silver necklace ideas that you can easily make and add spark to your jewelry collection. It's not a big deal now to think what you jewelry items you should be wearing along with your casual and formal outfits as now you have every idea of how to create such ornaments yourself.
Have a look at this chip necklace which is very simple yet creative and attractive to the eyes that sees it. We also have earing ideas for you just like the neck pieces. Also you must not forget your hands when it comes to making jewelry so create some exciting and extra ordinary bracelets with the help of some amazing and easily available supplies.
We also have a project where you can include a feather in your ornaments and give them a stylish look altogether. Wooden bracelets also look absolutely phenomenal on both formal and informal outfits and goes with all the colors. Besides this charm paper can also be a very useful supply in making such jewelry pieces. We have many such amazing and interesting ideas about making handmade jeweler with help of beads.
Easy Handmade Beaded Necklace:

Image: abeautifulmess
Lampwork & Sterling Silver Necklace: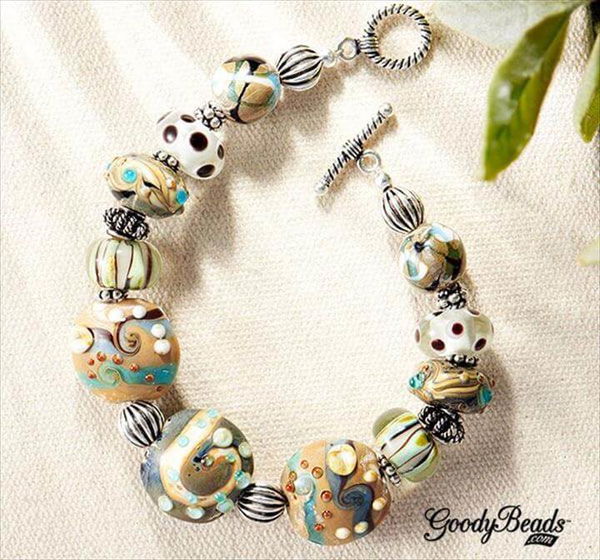 Image: blog.goodybeads
Seed Bead Bracelet Pattern: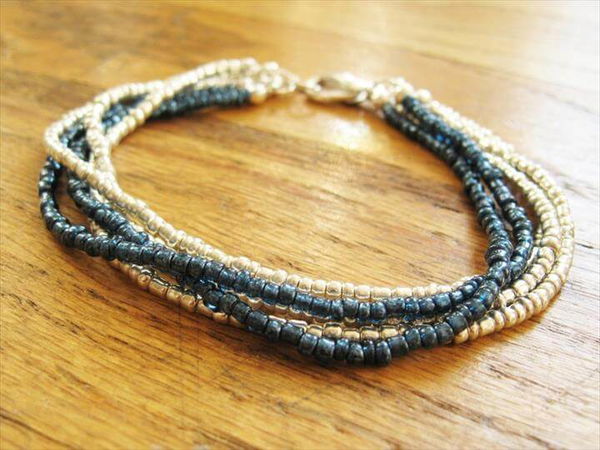 Image: guidetobeadwork
Turquoise Chip Necklace: DIY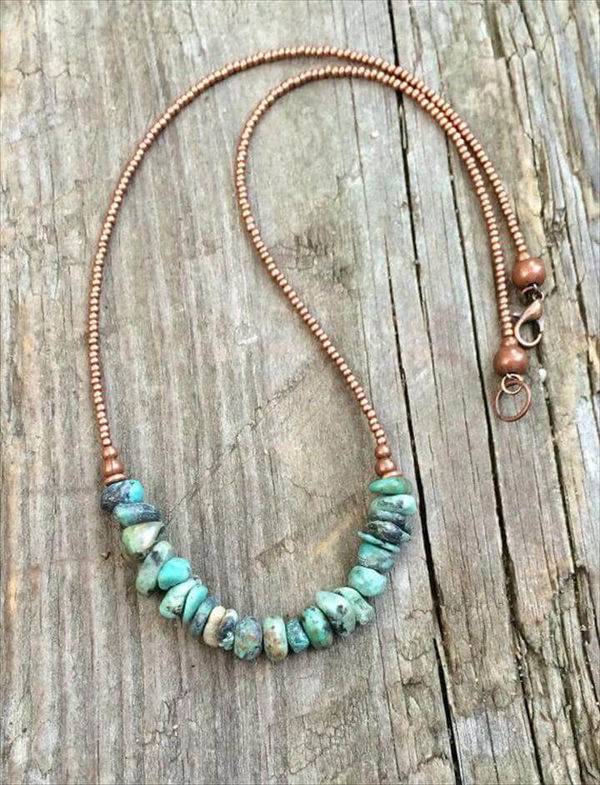 Image: listspirit
Fine-Looking Bracelet: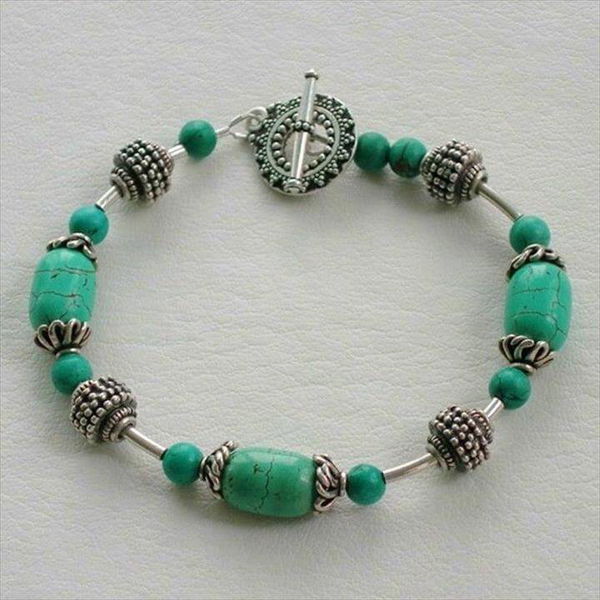 Image: youtube
Great Beads Earrings: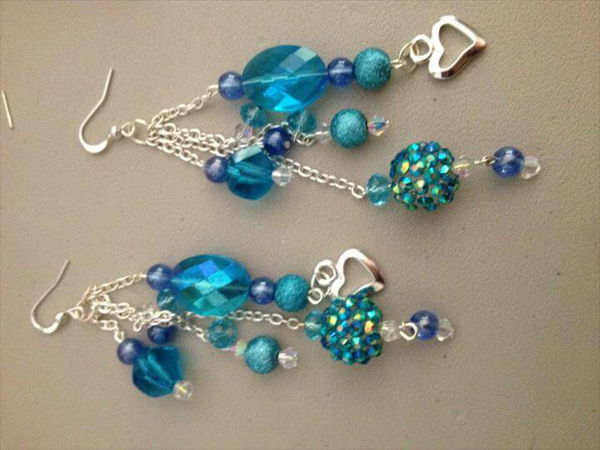 Image: youtube
Pyrite Beaded Bracelet: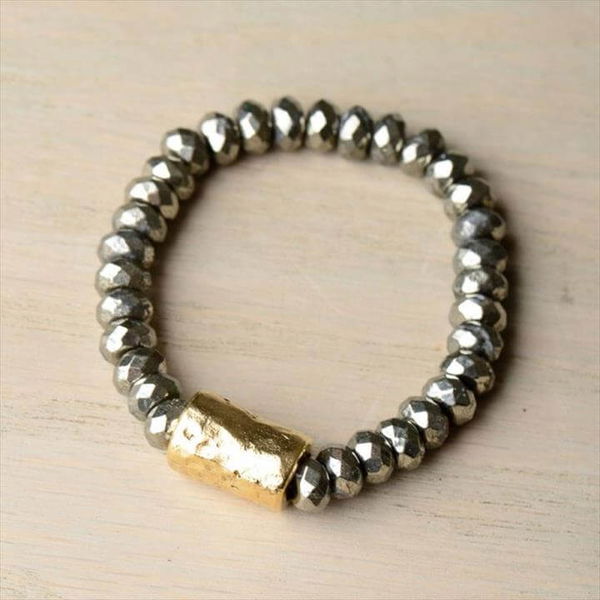 Image: blog.pandahall
Beads With Feather Bracelet: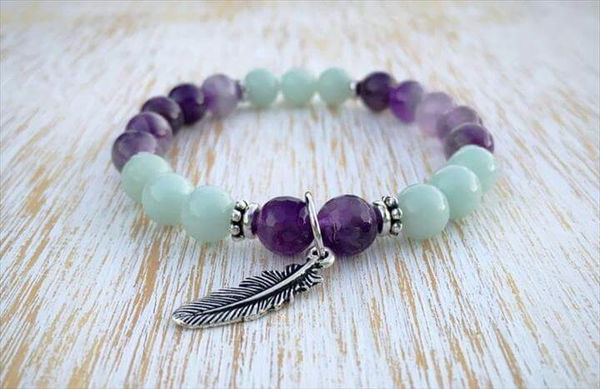 Image: brit.co
Multi Strand Beaded Bib Necklace: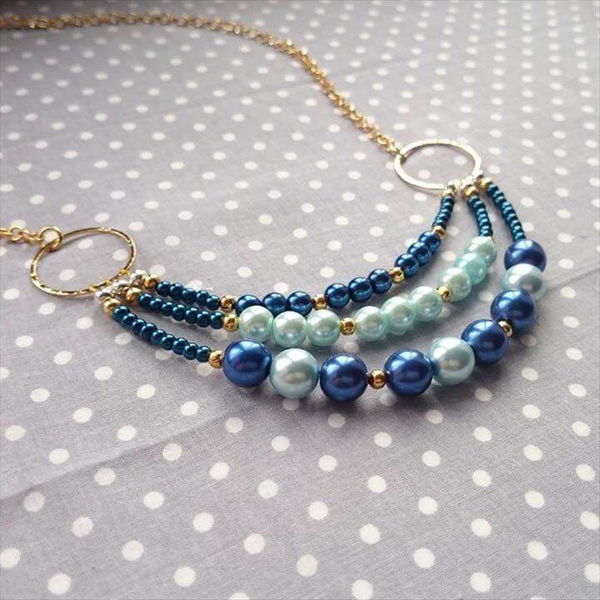 Image: goldenagebeads
Light Blue Memory Wire Bracelet: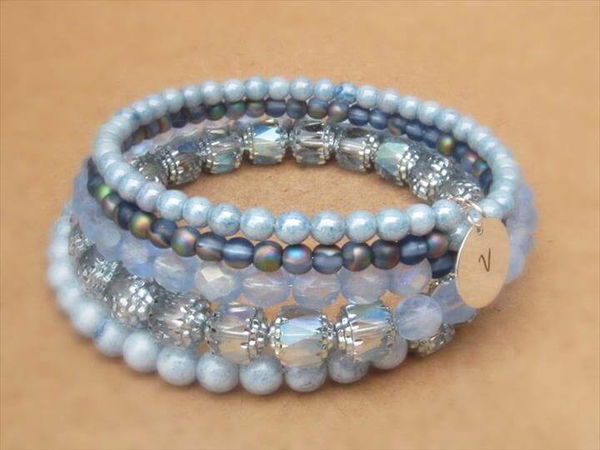 Image: youtube
Wooden Bead Necklaces: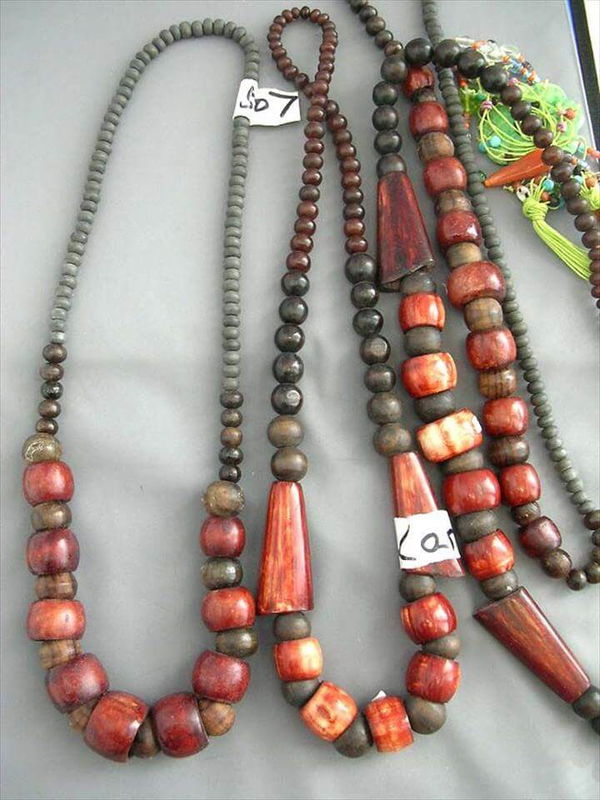 Image: jcjewelry.us
Beads Flower Bracelet Tutorial: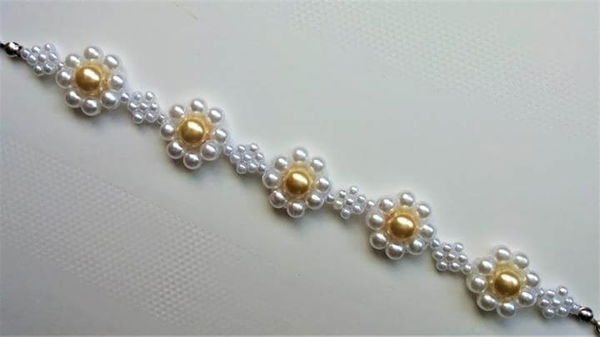 Image: youtube
Charm Paper Bead Necklaces: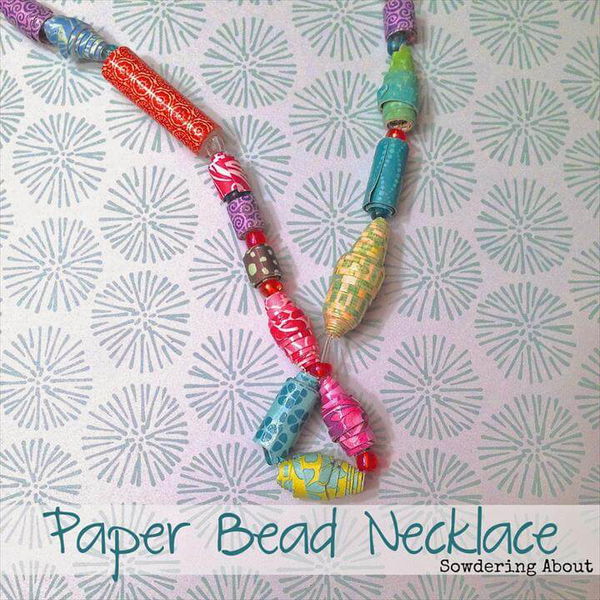 Image: sowderingabout
Recycled Beads Necklace: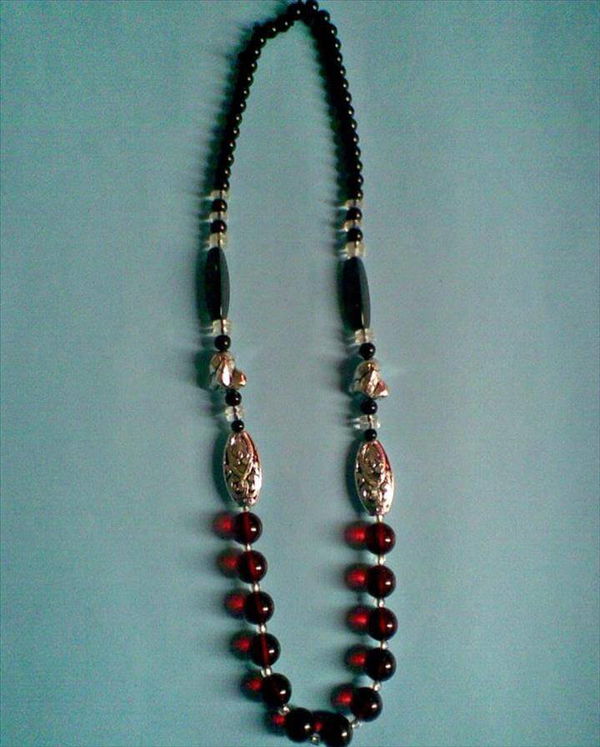 Image: rachelnicoleblog
Bracelet With Twisted Bead Strands: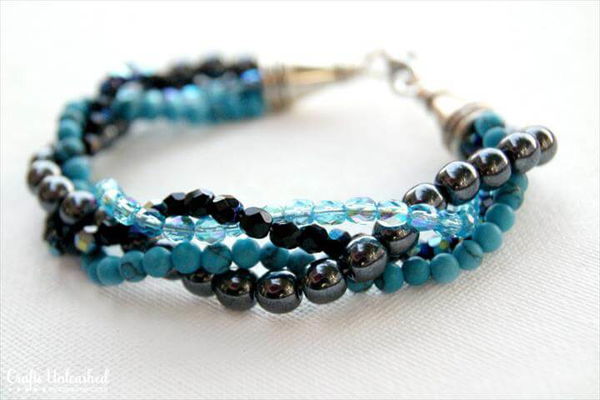 Image: youtube
DIY Beaded Tassel Necklaces: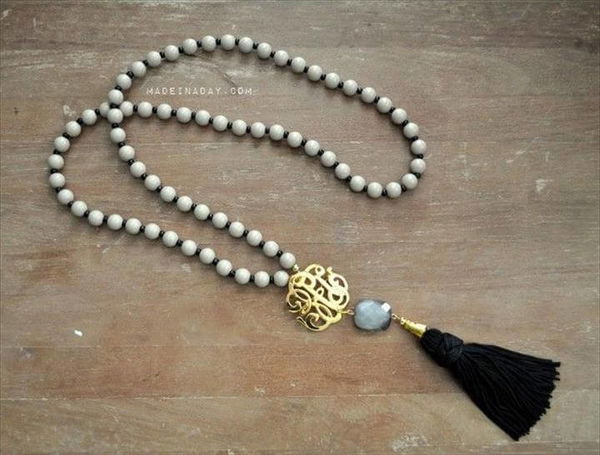 Image: ccreativeimage
Dainty Metal Beaded Bracelets: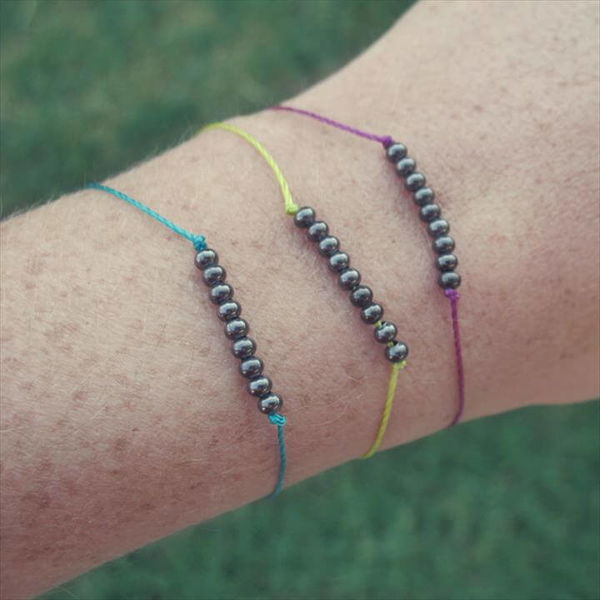 Image: gleefulthings
Beaded Bracelets Tutorial: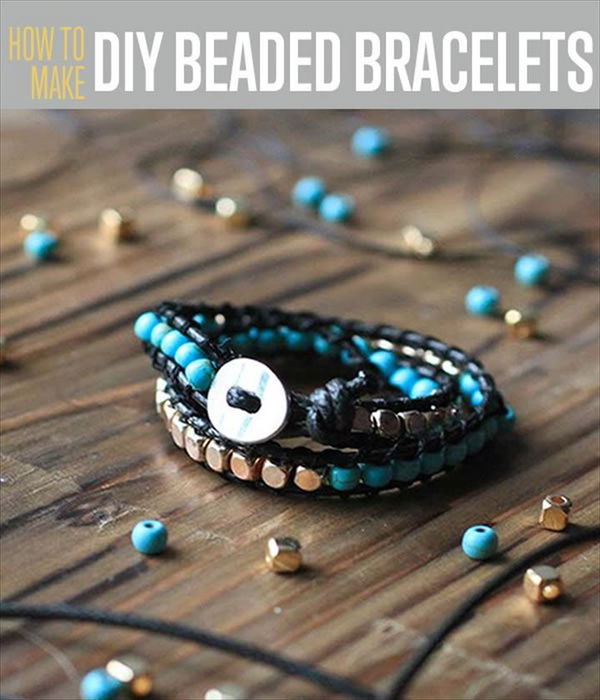 Image: diyprojects