Jewelry is something that every girl is fond of but there are times when you really need to make some quick pieces for yourself as you are running out of time. Here Last 5 Minute DIY Embellished Jewelry Ideas that will help you make some of the most amazing masterpieces in no item and much less cost.
The first project that we have here are adorable pair of embellished animal ears made with help of a pair of simple comb clips and a few white pearls.
Next we have a recycling project that is so attractive and eye catching and you will end up making a beautiful necklace. Also you can make some very less time consuming and budget friendly collar necklaces and chokers by yourself and can easily wear them for any casual meet ups, gatherings and so on especially when you are have no time to go and select something from the market. Pearls are something that is evergreen so try making some new pieces with some of the pearls that you already have. Here are a few ideas of some plastic necklaces as well that will beautify your look altogether.
In all these projects you have been provided with the detailed written descriptions and with tutorials as well so that you will not find it difficult to make these extra ordinary pieces. The color selection obviously depends on you so that you can match the pieces with your outfits. Not only jewelry but we can also make quite elegant and surprisingly incredible head bands for our little girls also with all the materials lying in our craft drawers. What about using some pom intelligently for these projects as you can see a beautiful pom long necklace here.
Share these beautiful less time consuming ideas for jewelry making with your friends so that they can also make outstanding pieces for their jewelry collection.
Embellished Animal Ears: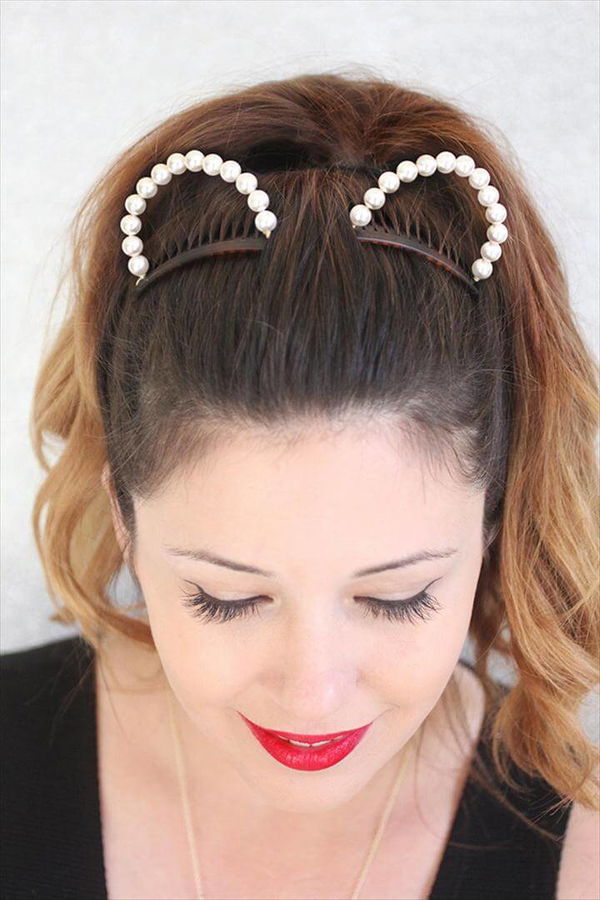 Image: ispydiy
Recycled Necklace From Straw Bag: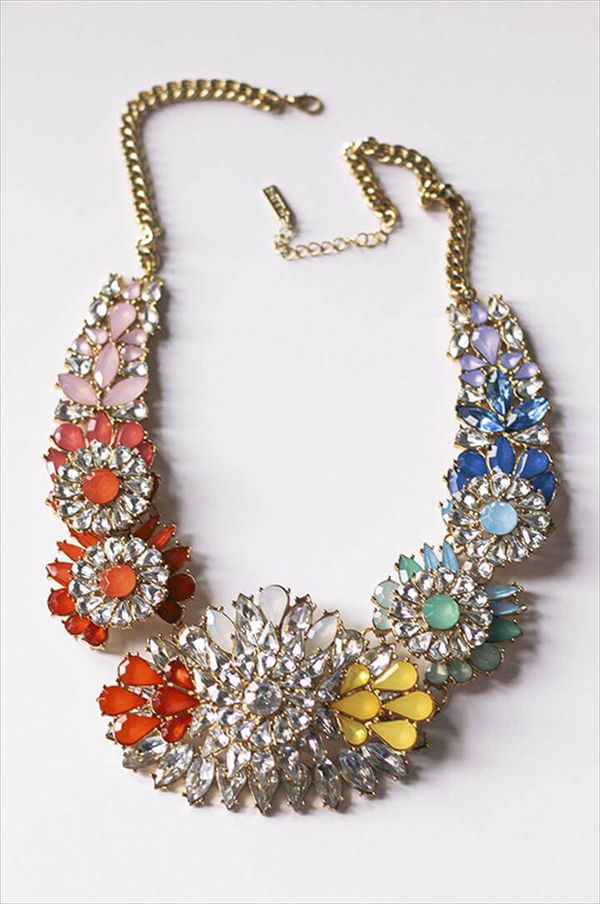 Image: homemadebanana
Embellished Collar Necklace: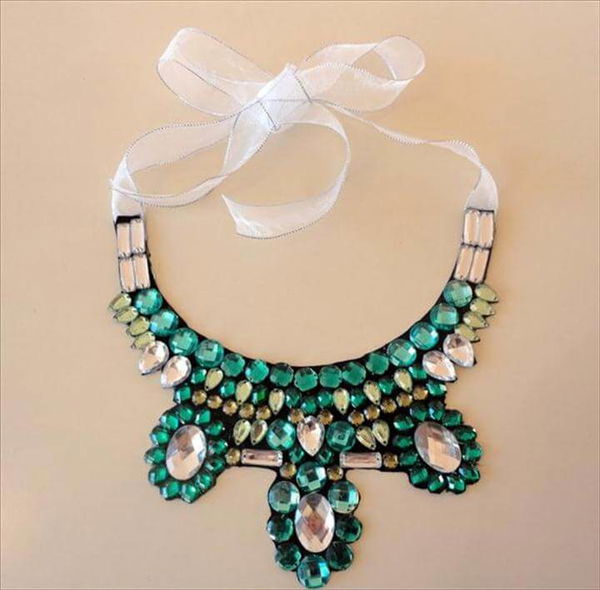 Image: diy-enthusiasts
Chain & Pearls Necklace: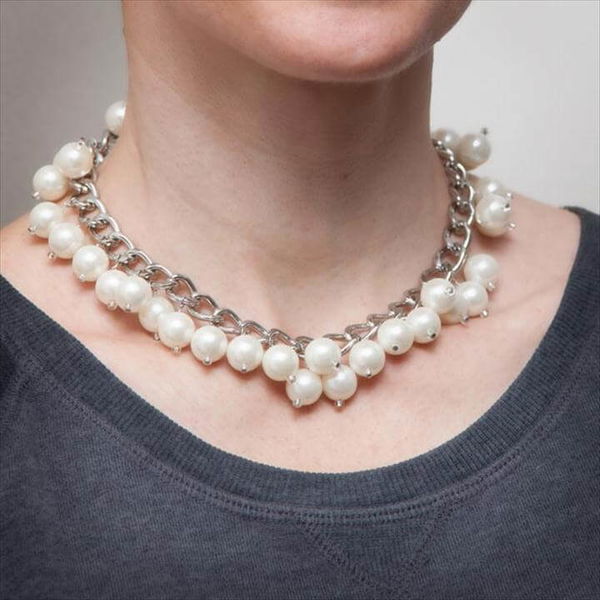 Image: trinketsinbloom
Vinyl Plastic Statement Necklace: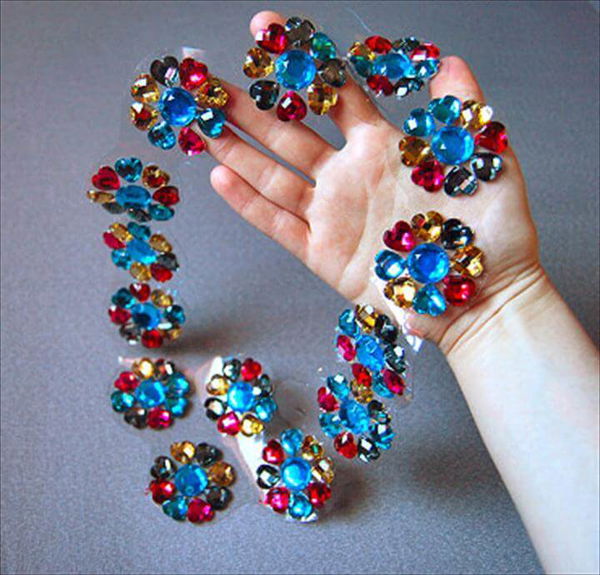 Image: ragstocouture
Braided Bead Bracelet:
Image: honestlywtf
Embellished Hairband:
Image: cutoutandkeep.net
Tribal Vibes Bracelets: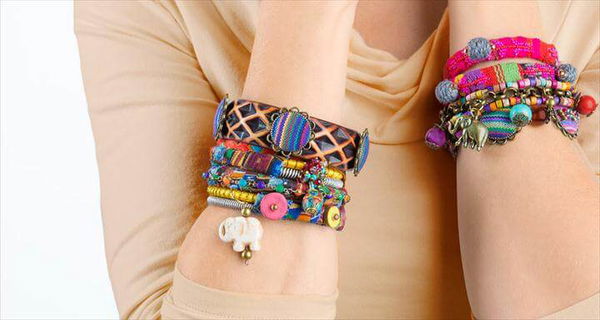 Image: hobbylobby
Pom Pom Chain Necklace: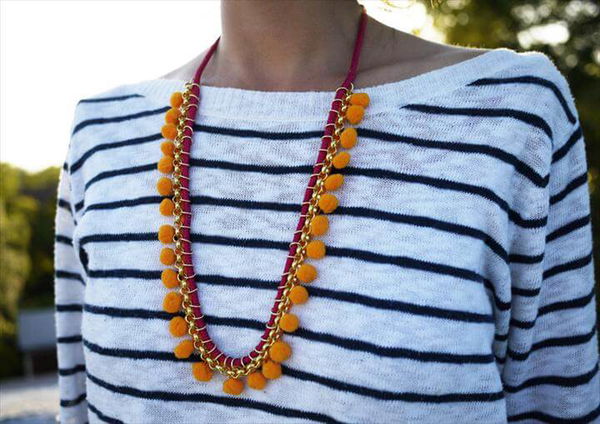 Image: honestlywtf
Rhinestone Embellished Bracelet: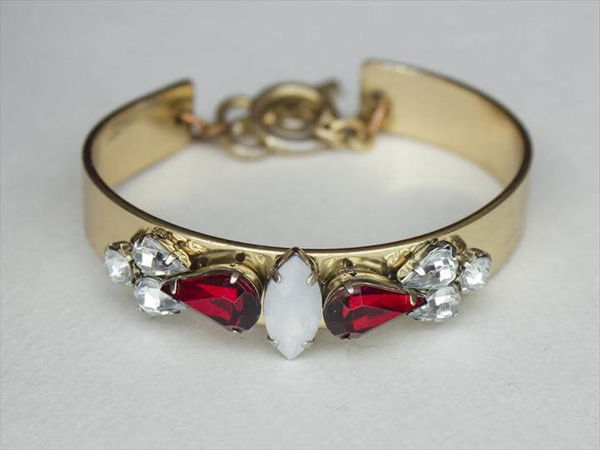 Image: wordpress
Utility Rope Necklace: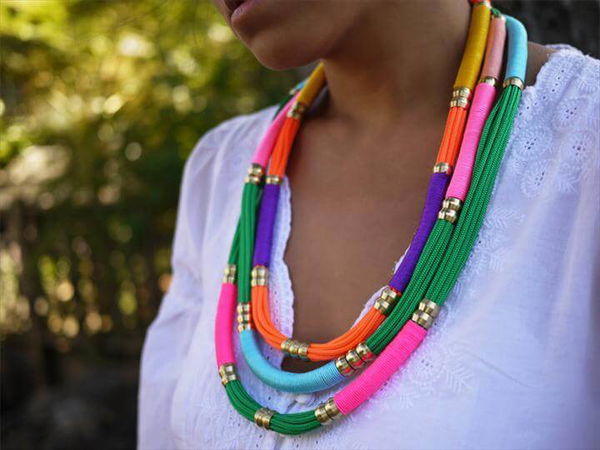 Image: honestlywtf
Embellished Friendship Bracelets: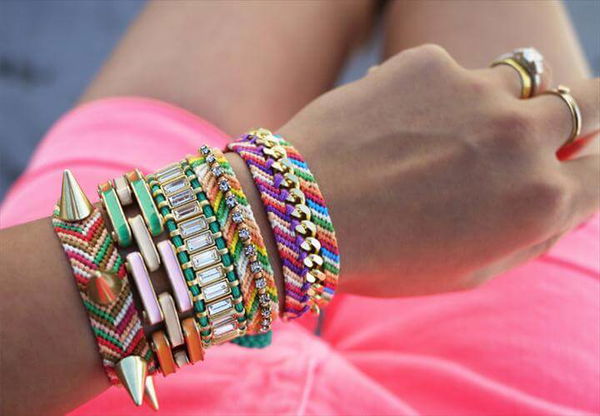 Image: honestlywtf
Embellished Lace Zipper Necklace: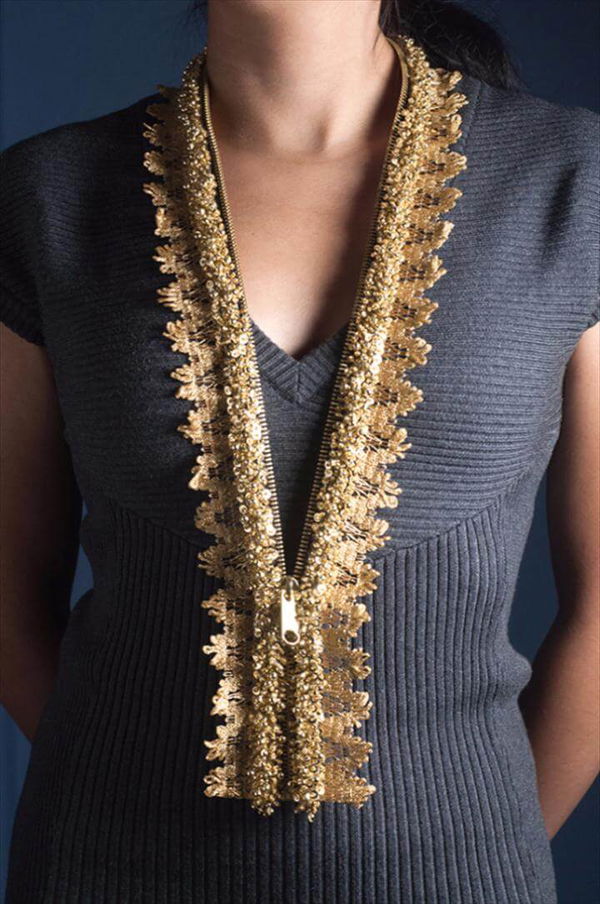 Image: mjtrim
Simple Embellished Wrapped Necklace: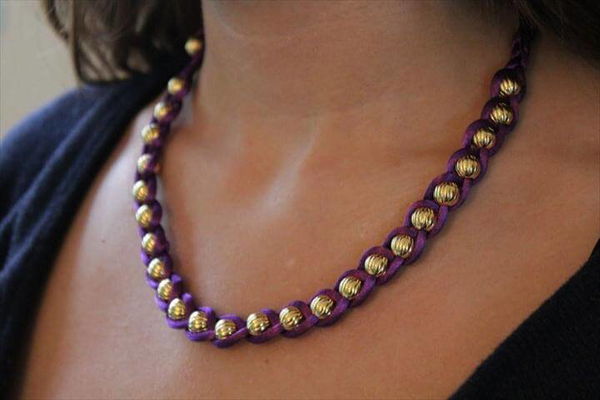 Image: cutoutandkeep.net
Woven Chain Collar Necklace: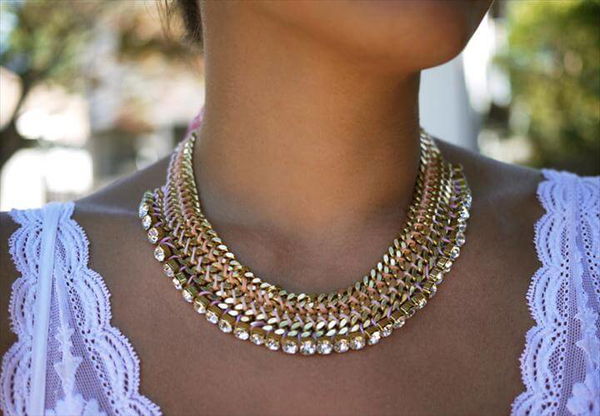 Image: honestlywtf