Door mats are an essential part of your home decor but making your own personalized diy door mats is definitely so much fun. When we buy door mats from the store they sometimes are not of our own choice so try altering the mats according to your own choice and requirement.
The first project that we have here is a polka dot black colored entrance mat which is simple yet attractive and very easy to make. The second one that we have here is very common these days and people are making a lot of items with this technique. It's a braided door mat made with a nylon rope, craft paper, sewing needle, pencil, craft glue and lighter. Also you can do the same project with a woven rope with a same technique but it's comparatively rough and perfect for the main entrance to clean the shoes.
Besides this wood can also be used to make lovely door mats like here you can see in this project. Have a look at this door mat made with some old t shirts that can serve the purpose pretty well. Also you can write text of your choice on the plain mats to make them more interesting and fun to look at. Use stencils to make different shapes on a plain mat such as here a geometrical shape is made that looks really cool. For the summer season you can stamp different fruity pictures on your mats such as watermelon stamped entry way door mat.
Try these different 68 DIY Door Mats – Graceful & Personalized Tutorials this holiday season or if you are setting up a new home you will definitely need mats for your house. Share the ideas with your friends so that they can also make some exciting stuff for themselves. Tutorials are available with all the projects so that you can follow step by step procedure.
DIY Polka Dot Cloud Mat: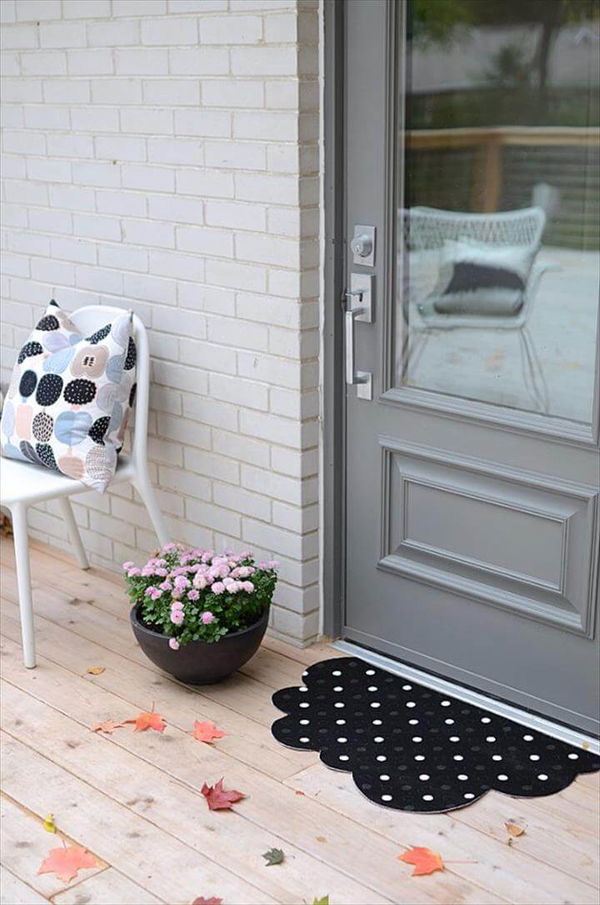 Image: nalleshouse
Braided Doormat: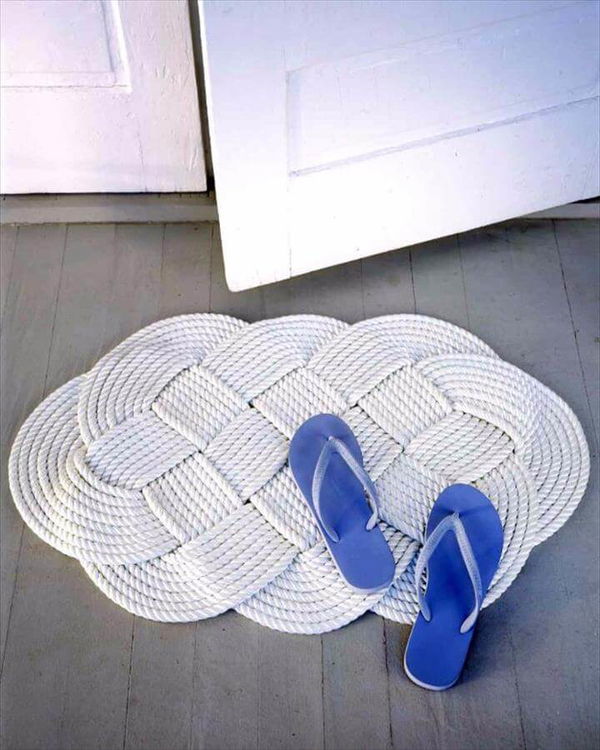 Image: marthastewart
Customized Dorm Doormat: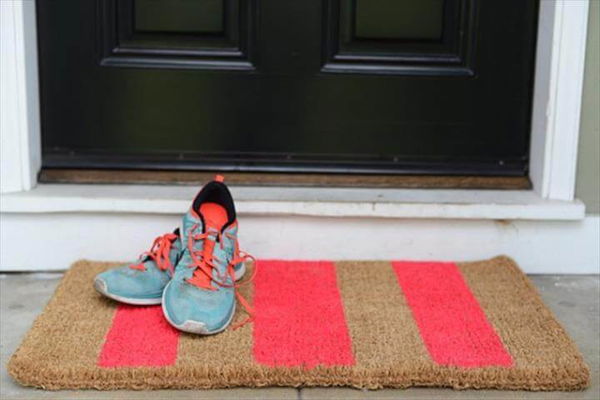 Image: collegefashion.net
Woven Rope Doormat: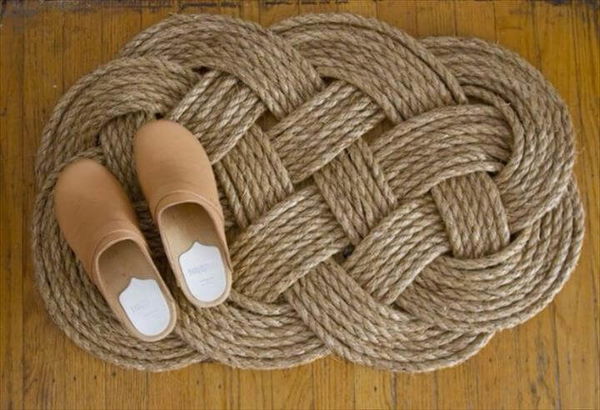 Image: gardenista
DIY HOME Doormat: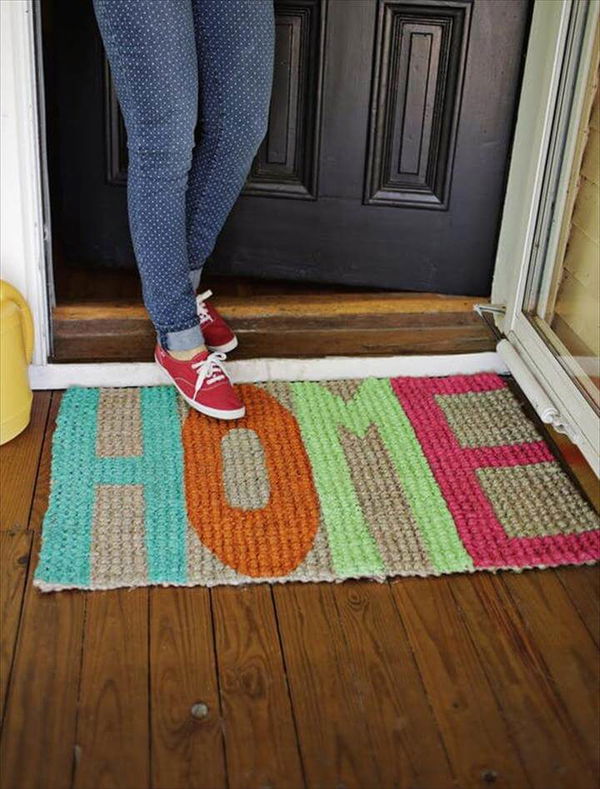 Image: abeautifulmess
Colorful Wood Doormat For Summer: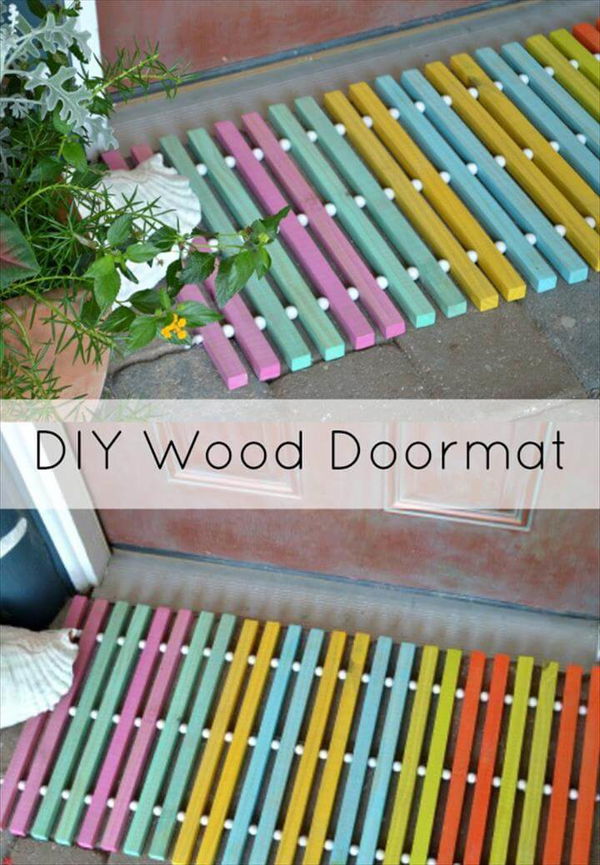 Image: h2obungalow
DIY Rainbow Doormat Tutorial: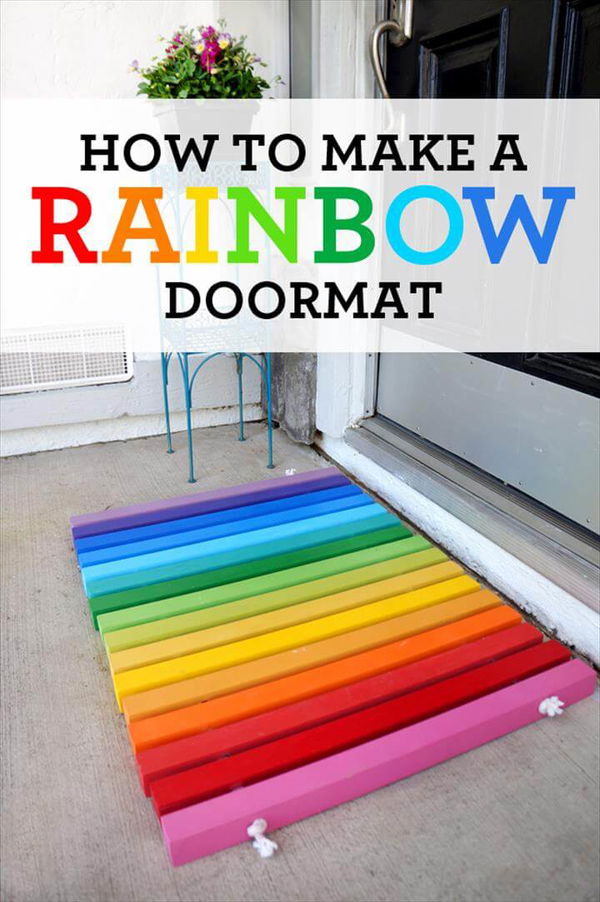 Image: sandytoesandpopsicles
Holiday Door Mat: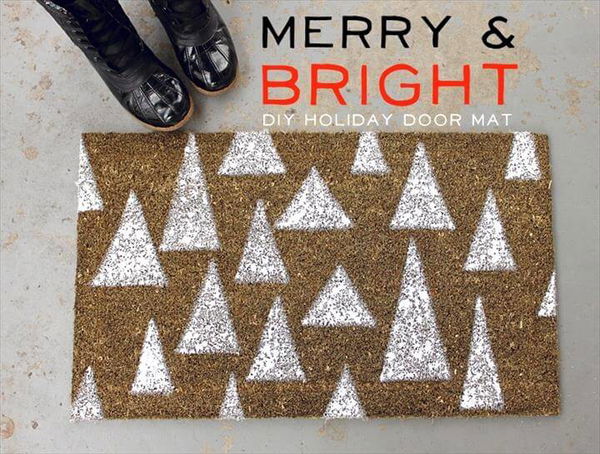 Image: abeautifulmess
DIY Chevron Doormat: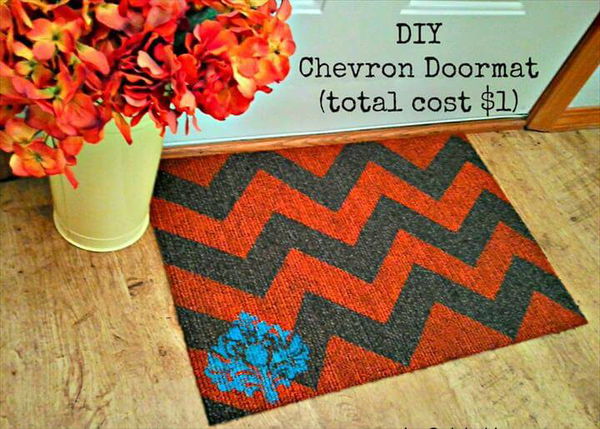 Image: twelveoeightblog
Doormat Into Fruit Wedges: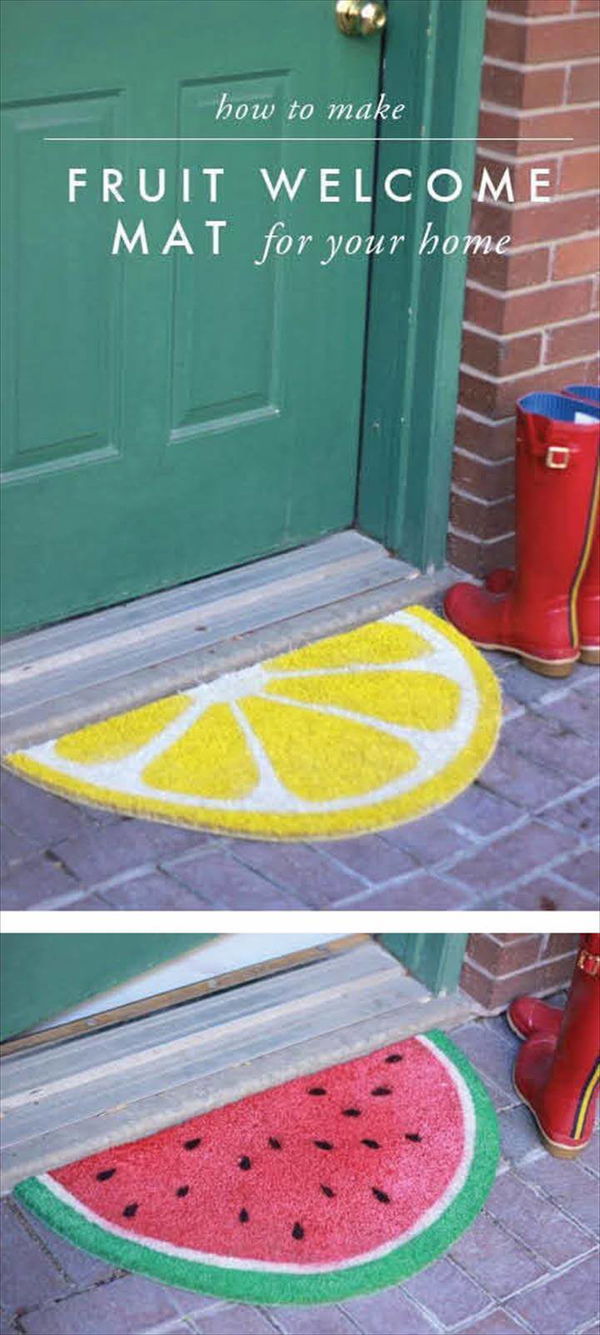 Image: thehousethatlarsbuilt
Colorful DIY Old T-Shirt Doormat: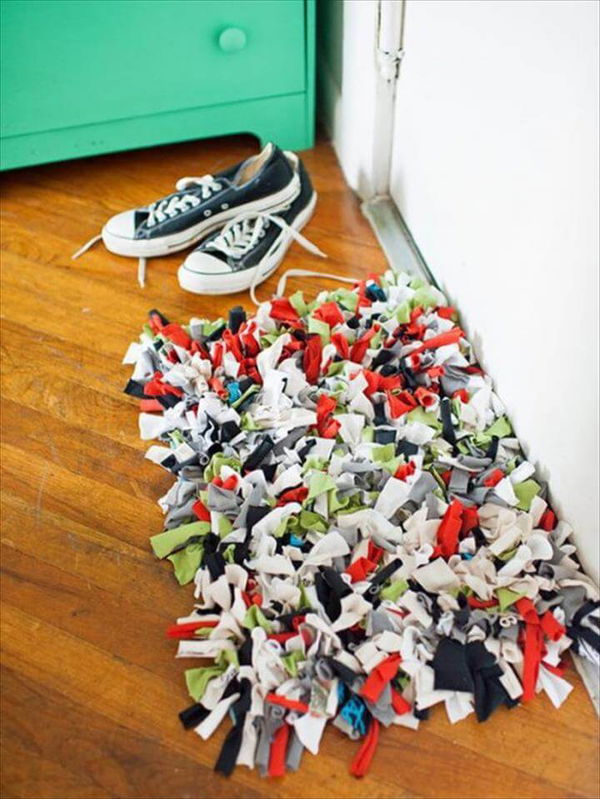 Image: shelterness
DIY Your Own Door Mats:

Image: kaylamakes
Personalize Entryway Doormat: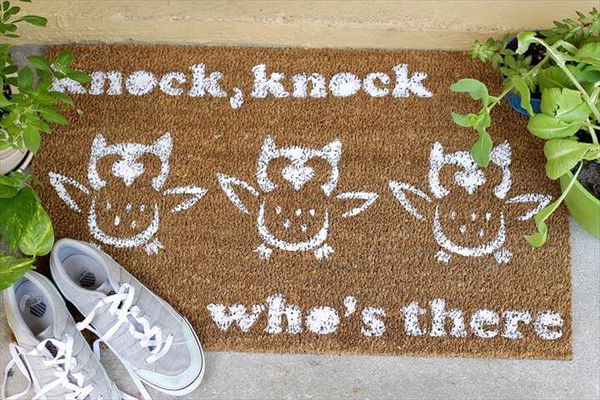 Image: forrent
Stamped Watermelon Door Mat: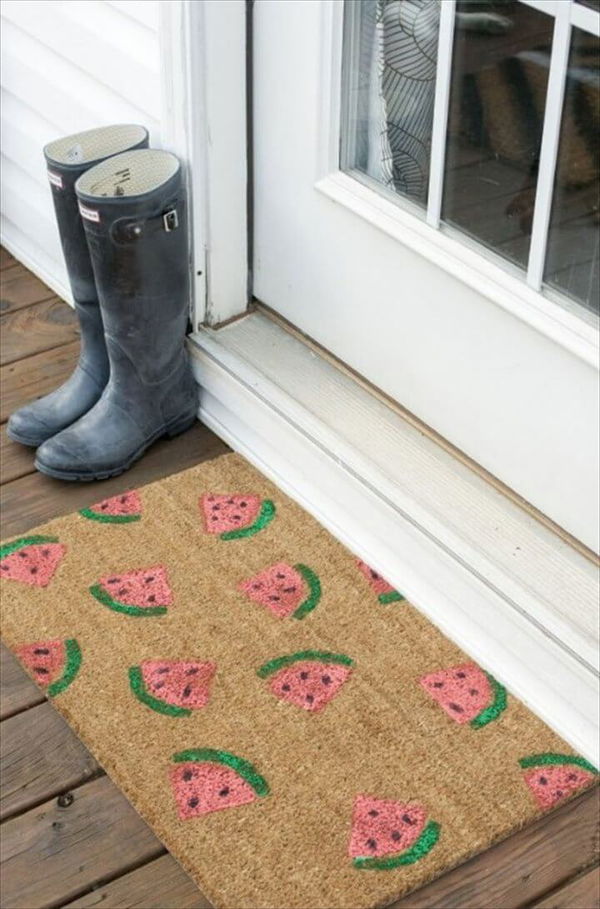 Image: dreamgreendiy
Wood Stake Door Mat:

Image: remodelaholic
DIY Wooden Door Mat: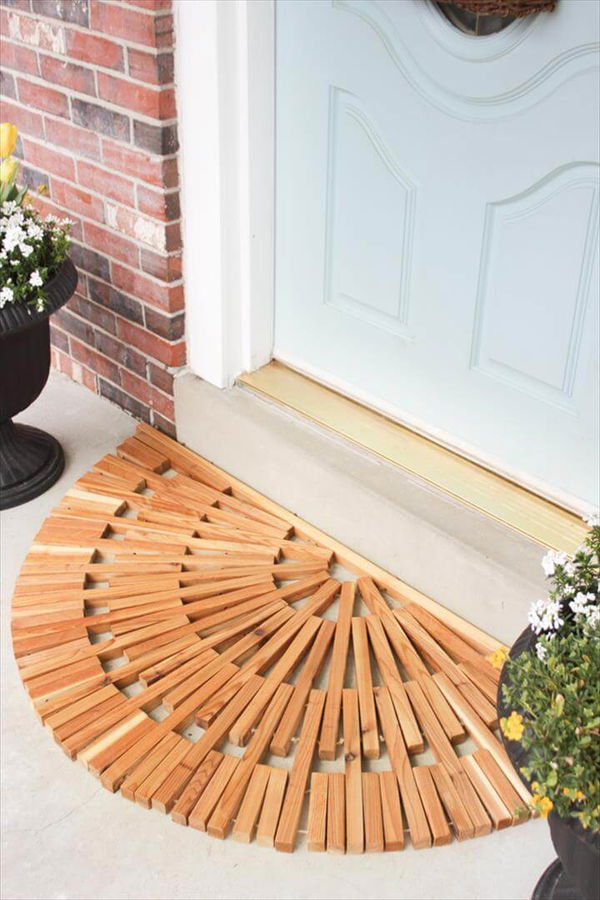 Image: shadesofblueinteriors
DIY Typography Doormat: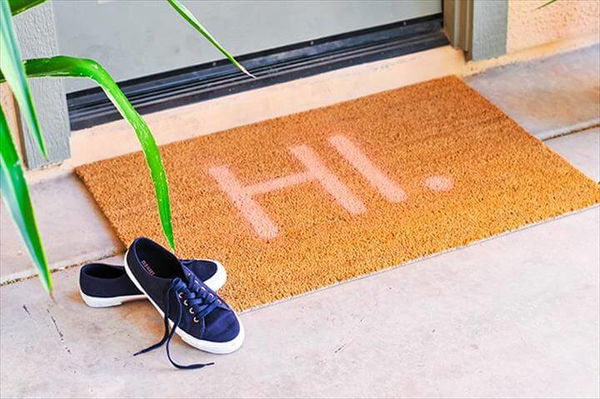 Image: theproperblog
Wooden Welcome Mat: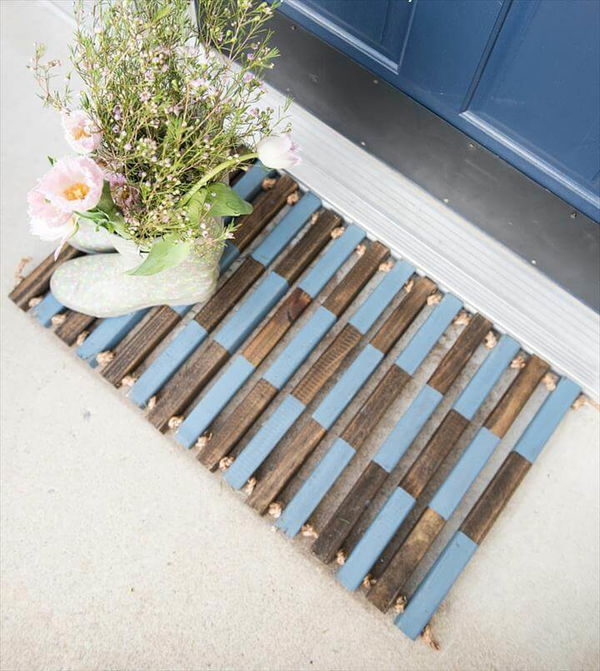 Image: placeofmytaste
 Wood Slice Door Mat: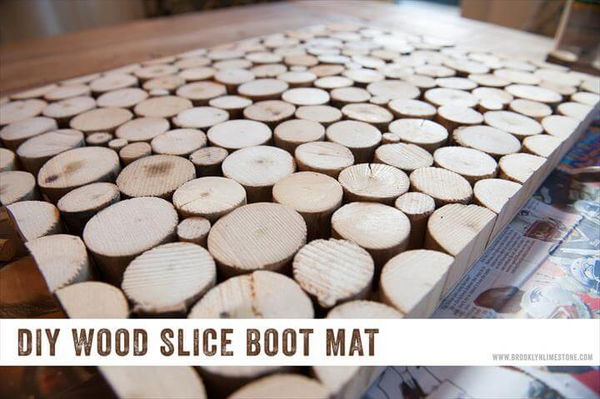 Image: brooklynlimestone
Stenciled Doormat: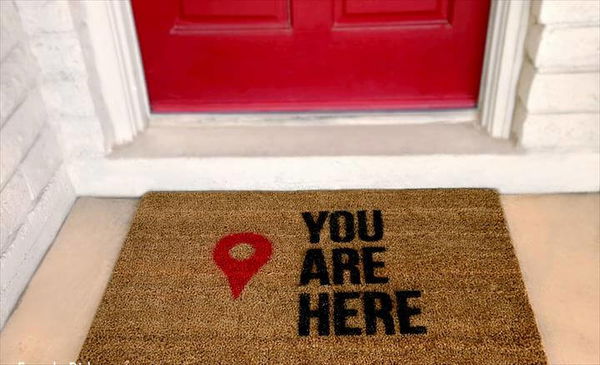 Image: everydaydishes
Easy DIY Personalized Doormat: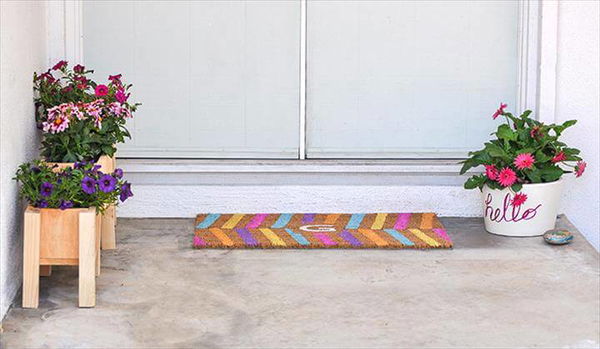 Image: anikasdiylife
Quotation Bubble Welcome Mat: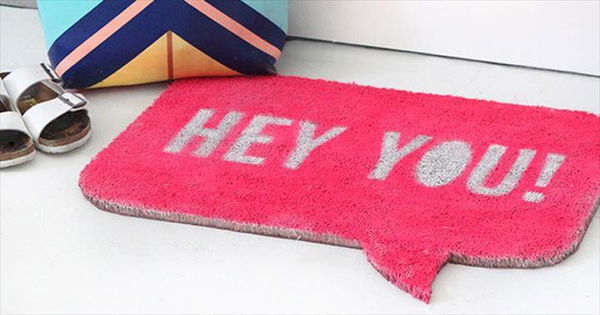 Image: ispydiy
Customize Wooden Doormat: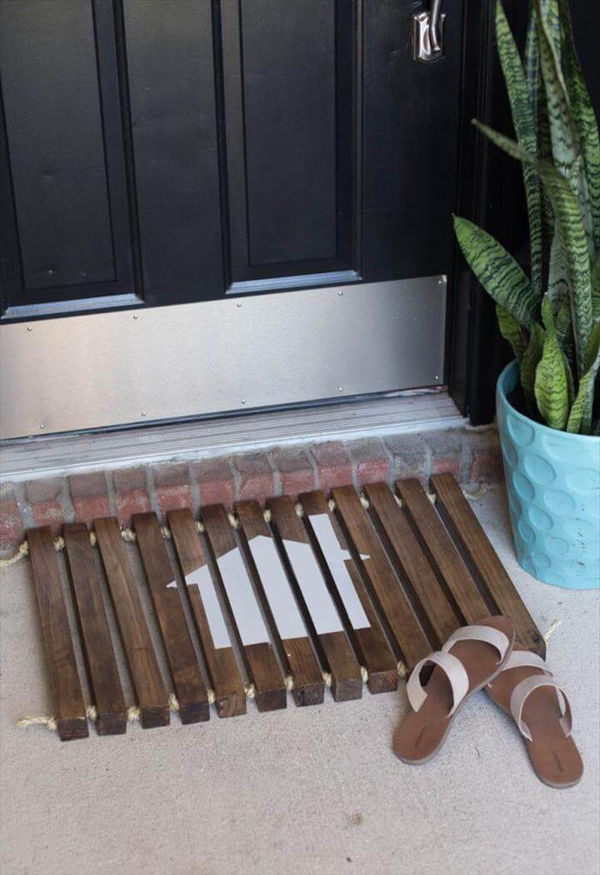 Image: makinghomebase
 Abstract Door Mat: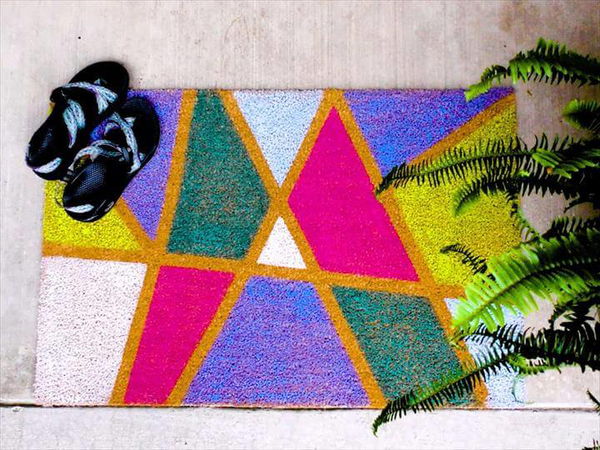 Image: southernliving
JOY Doormat: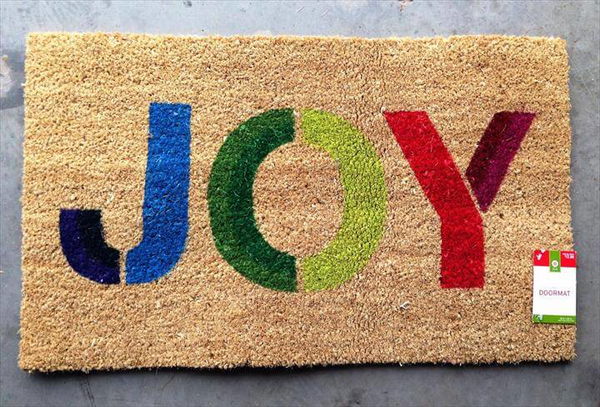 Image: thetwistedhorn
DIY "Hello" Doormat: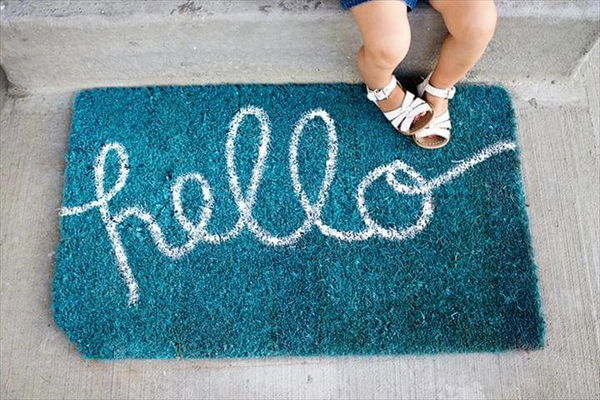 Image: alexamariezurcher
Halloween Themed Door Mat: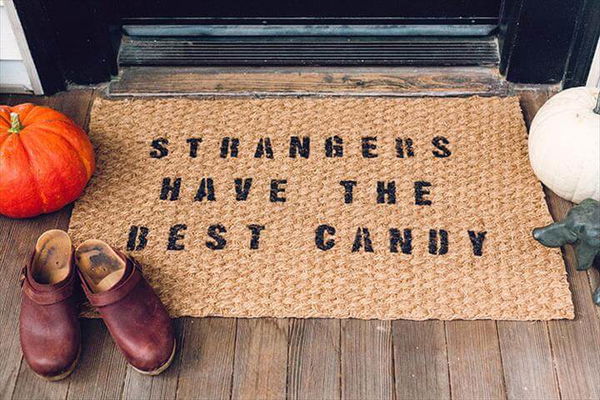 Image: jojotastic
Holiday Door Mat: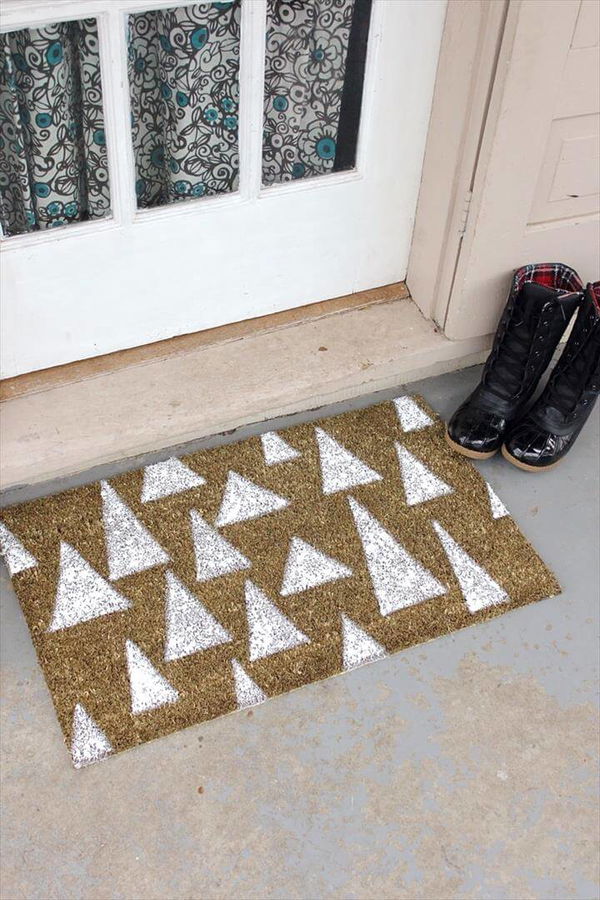 Image: abeautifulmess
DIY Geek Welcome Mats: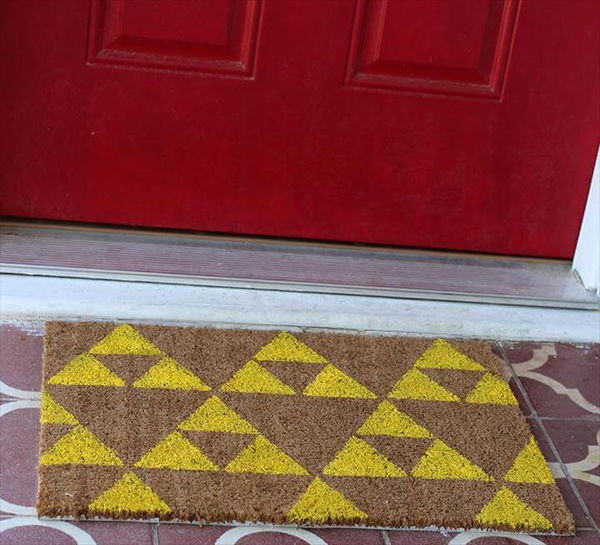 Image: ournerdhome
Geometric Door Mat: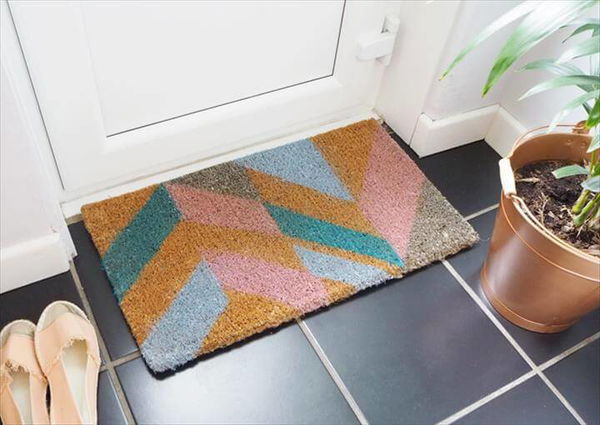 Image: madeupstyle
DIY Custom Doormat: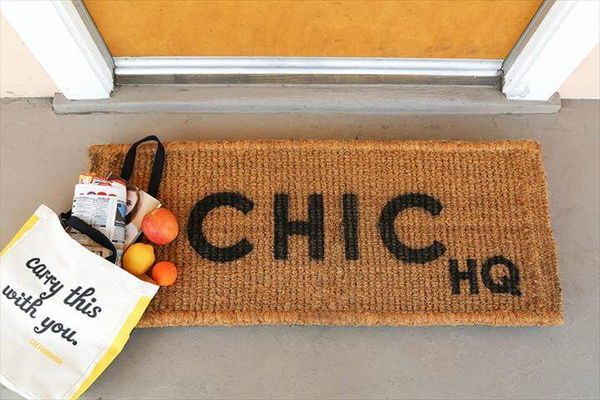 Image: thechicsite
DIY "Ciao" Rope Door Mat: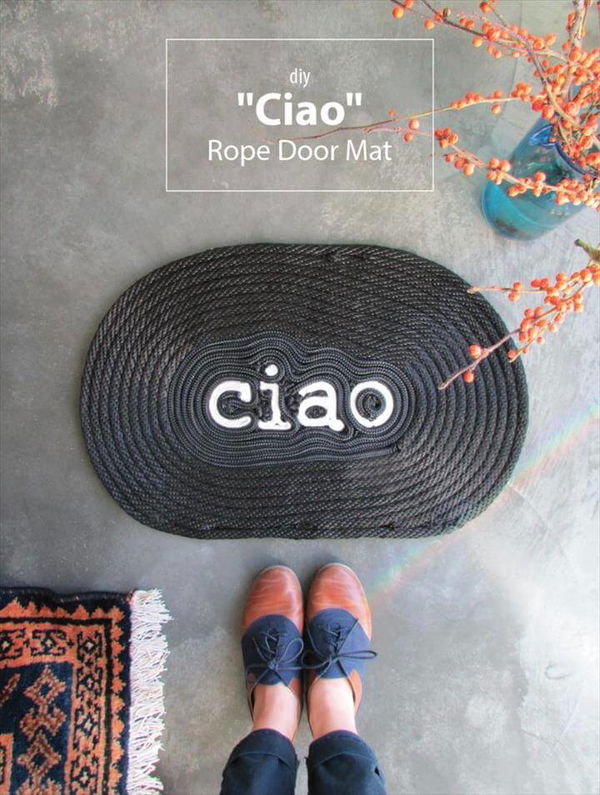 Image: homedit
Yay It's You Door Mat: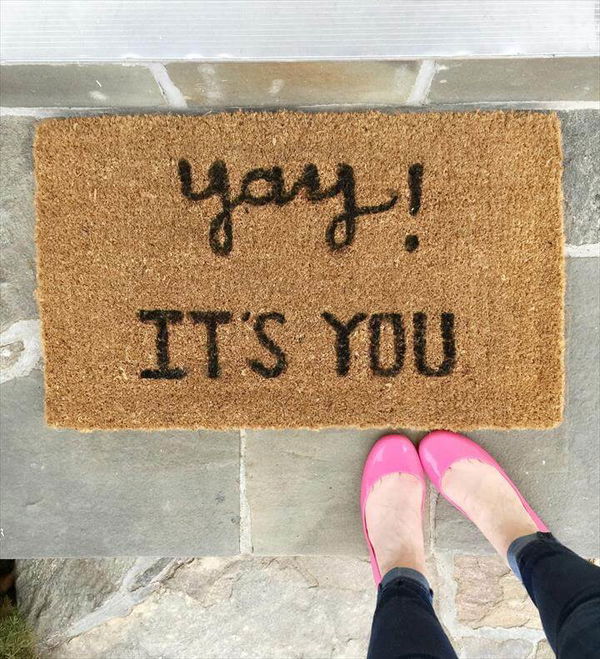 Image: butfirstcoffeeblog
Rubber Door Mat Decor: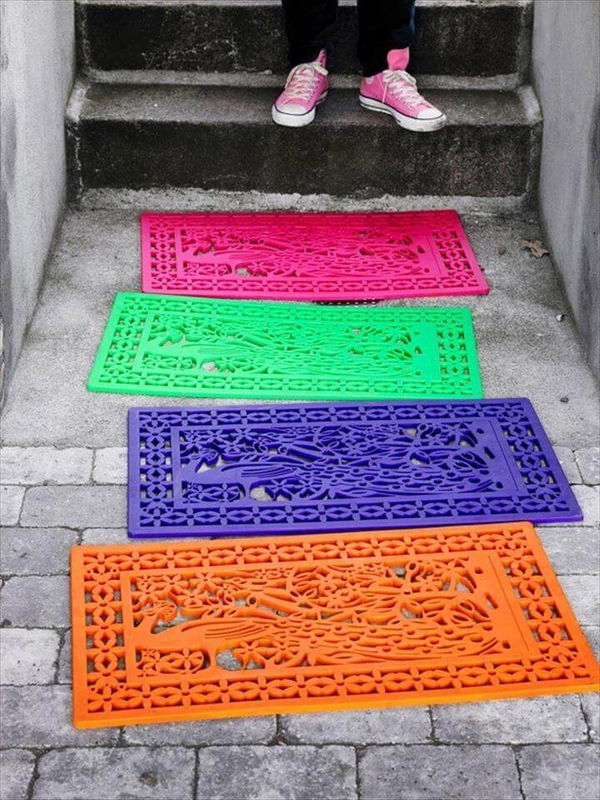 Image: cozybliss
Citrus Front Door Mat: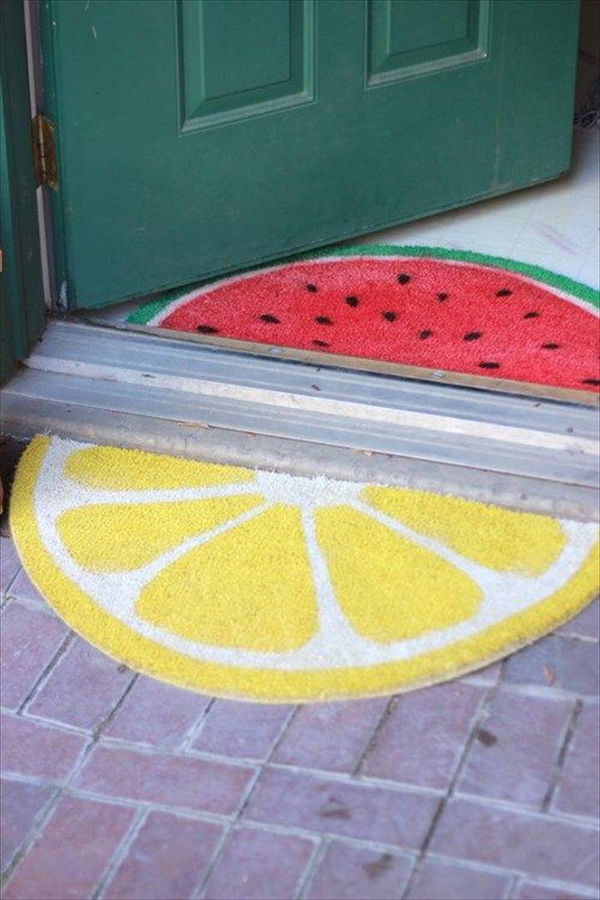 Image: funcraftskids
DIY Wooden Doormat: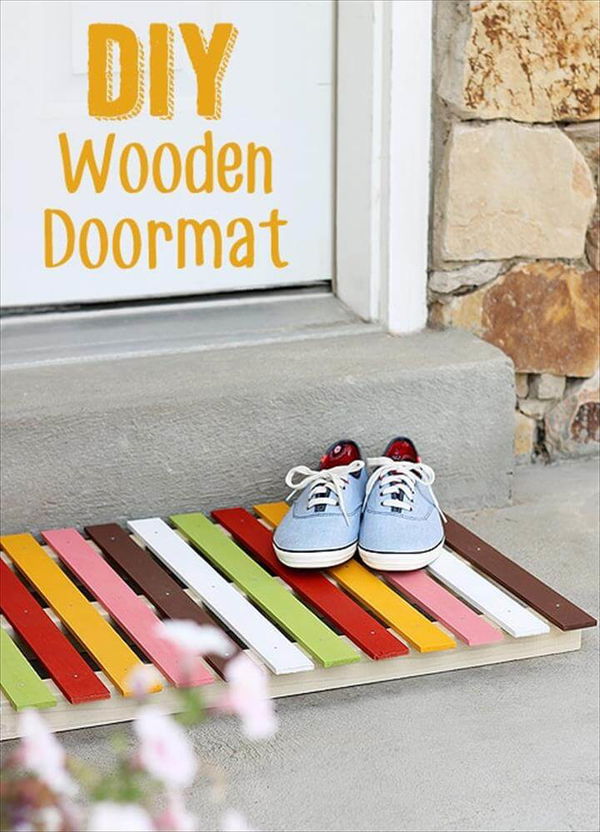 Image: onegoodthingbyjillee
DIY River Rock Doormat:

Image: oneprettything
Citus Doormat Crochet Pattern: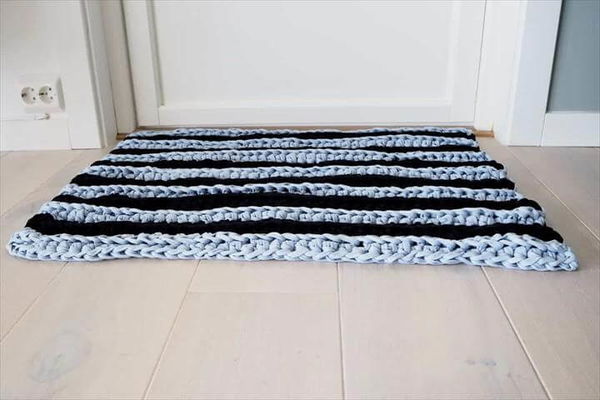 Image: joyofmotioncrochet
DIY "hello" Doormat: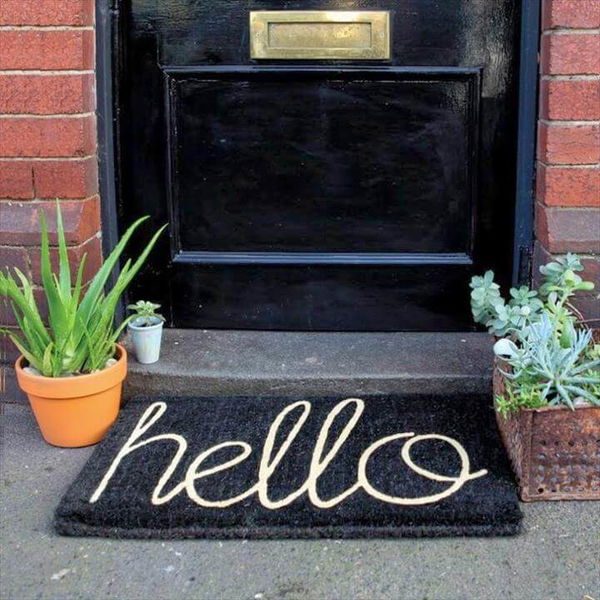 Image: thetwistedhorn
Easy DIY Personalized Doormat:

Image: anikasdiylife
DIY Watermelon Doormat:

Image: lisacomfort
DIY Rope Coil Doormat: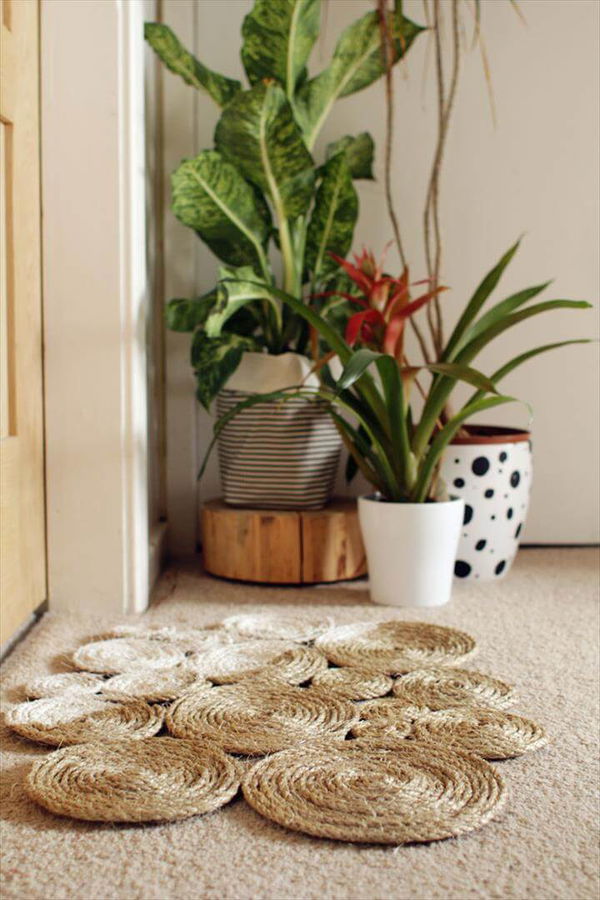 Image: designsponge
River Stone Doormat – DIY Tutorial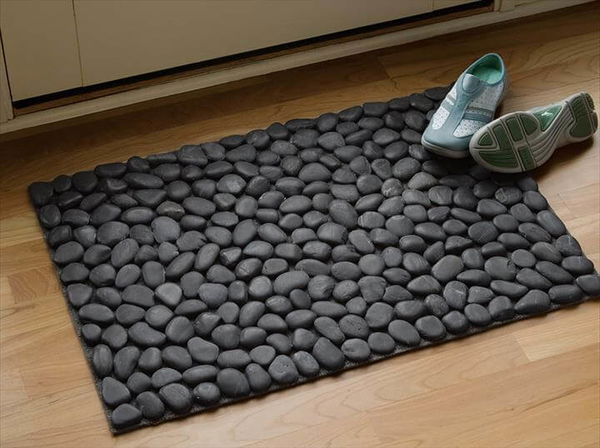 Image: handimania
Monogram Doormat – DIY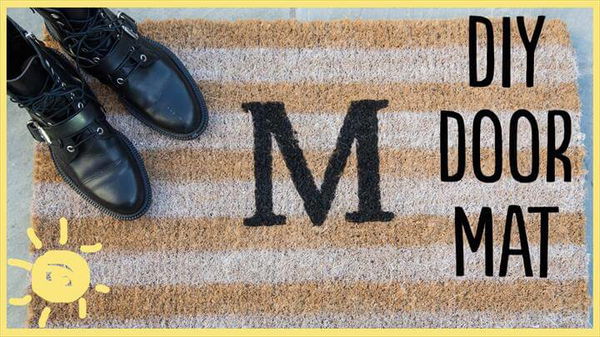 Image: youtube
Painted Heart Doormat: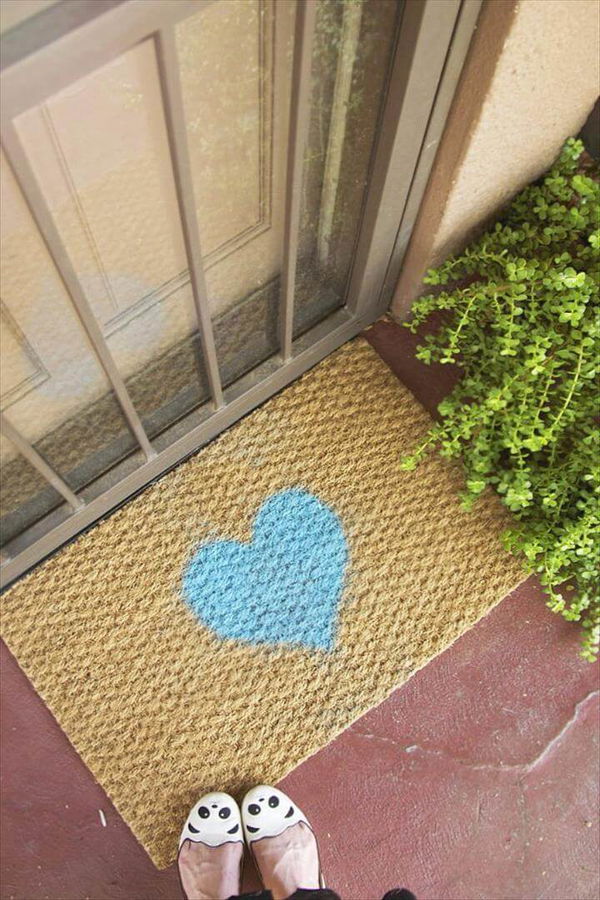 Image: blog.modcloth
DIY Typography Doormat: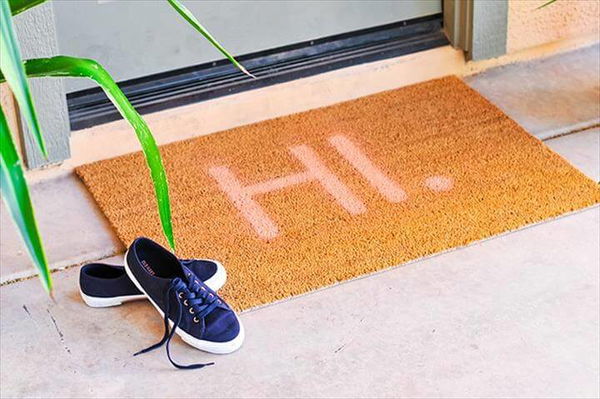 Image: theproperblog
Watermelon & Lemon Doormat: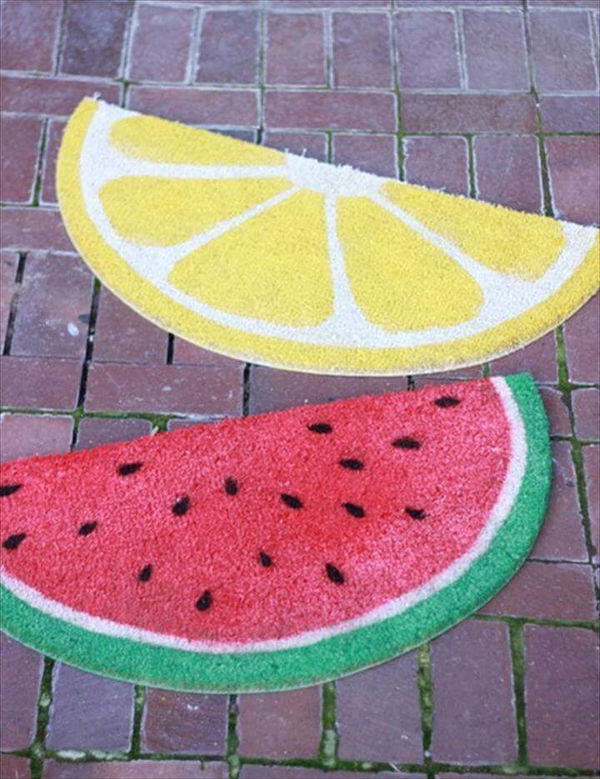 Image: thehousethatlarsbuilt
Woolen Door Mat At Home: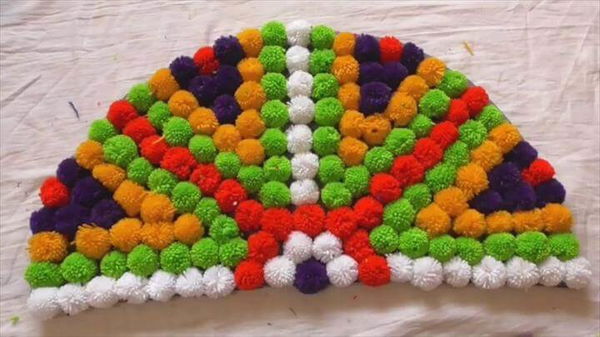 Image: mycrafts
DIY Spiderweb Doormat: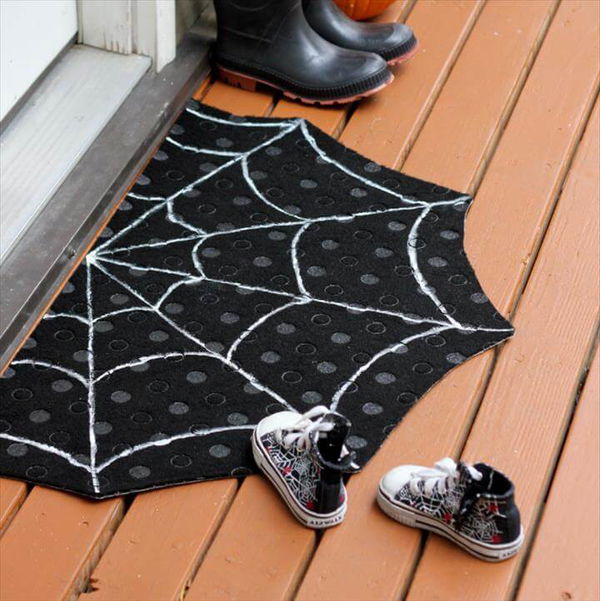 Image: deliacreates
DIY Welcome Mat: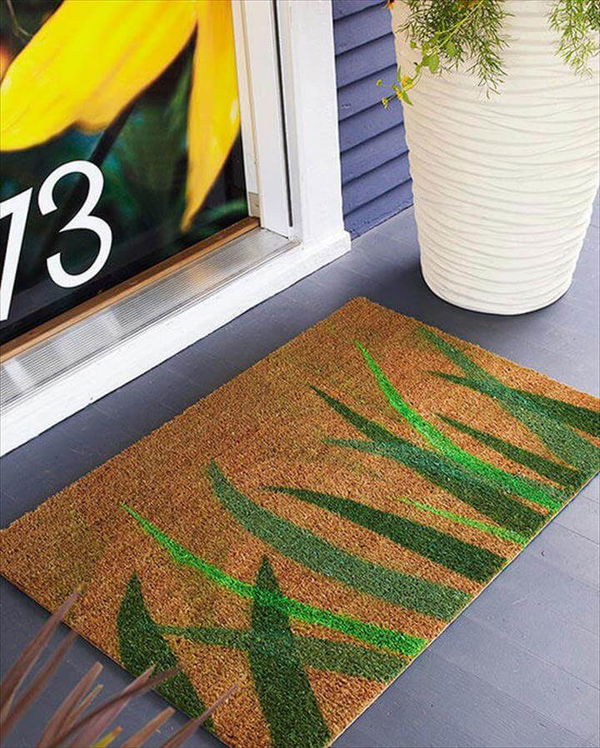 Image: bhg
DIY Painted Doormat: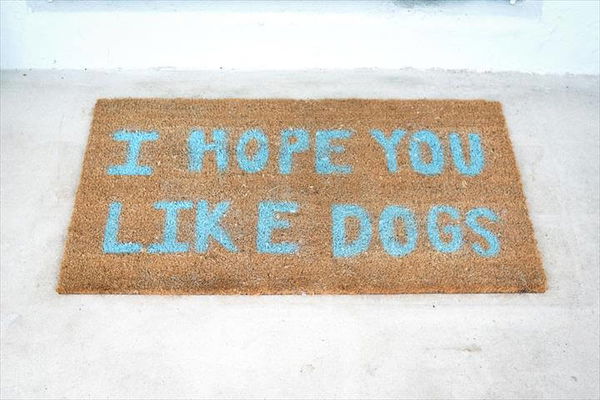 Image: sweetteal
Rainbow Door Mat – Colorful Doormat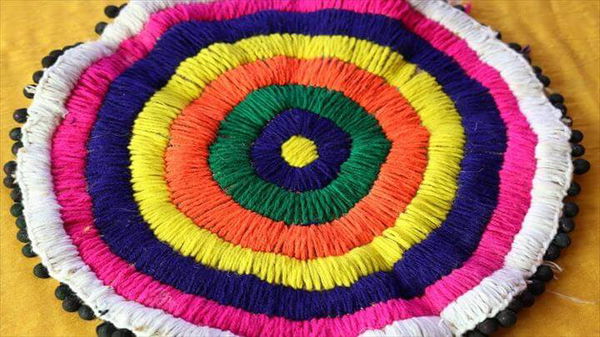 Image: videomam
DIY Front Doot Mat Tutorial: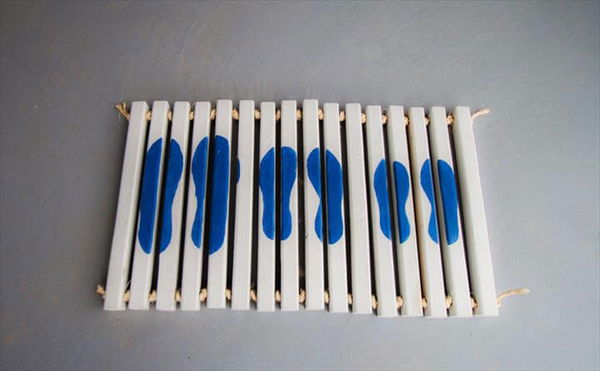 Image: heatherednest
Cute Personalized Door Mat: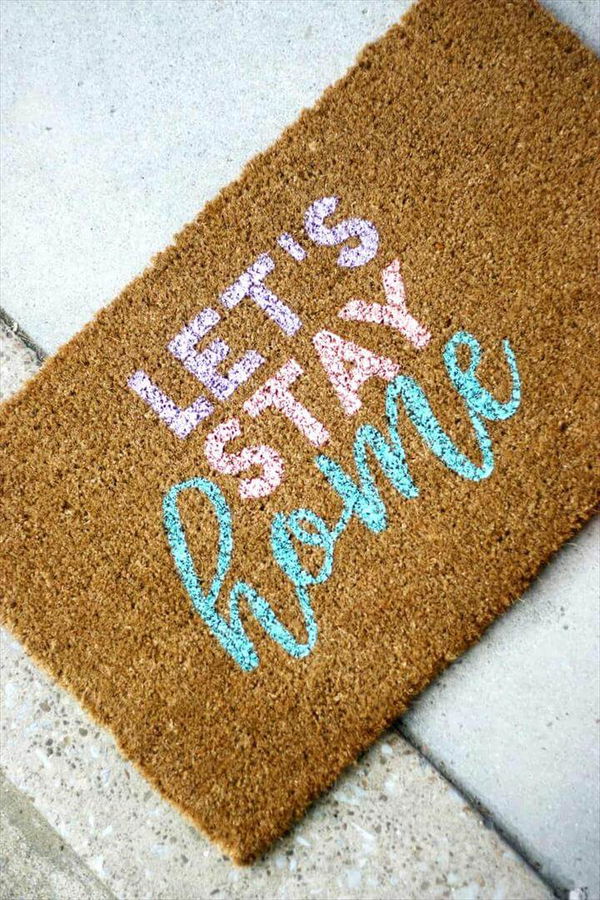 Image: diycandy
Holiday Door Mat: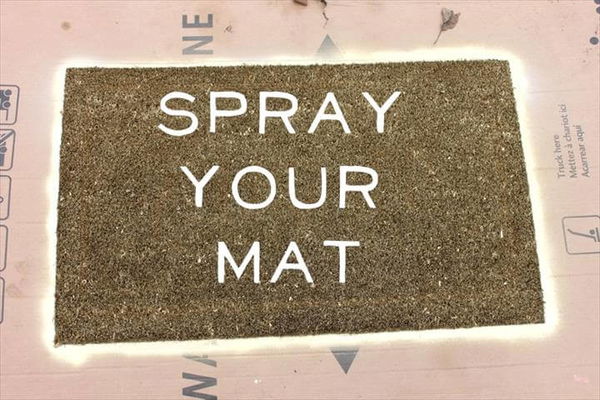 Image: abeautifulmess
Woven Rope Doormat: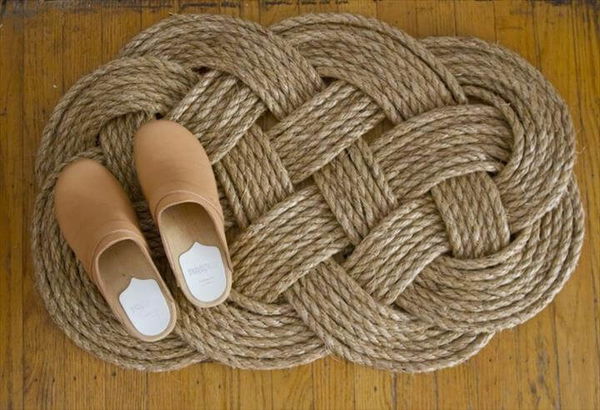 Image: gardenista
Paint & Customize DIY Door Mat: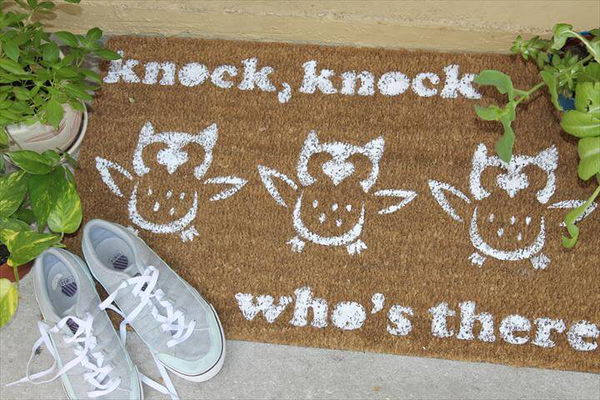 Image: handmadebykelly
DIY Heart Eye Emoji Doormat: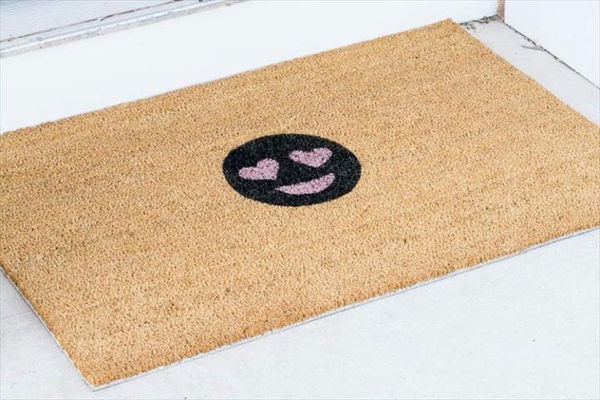 Image: homedit
Woolen Flower Door Mat: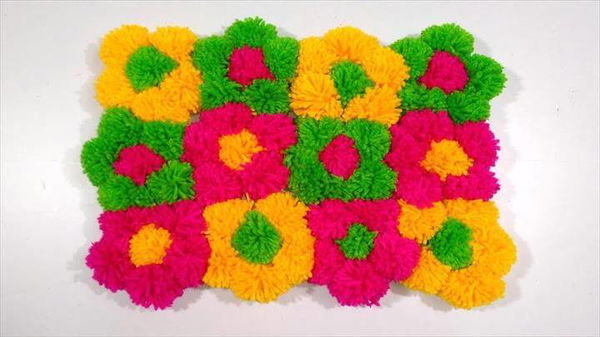 Image: mycrafts
DIY Stenciled Christmas Doormat: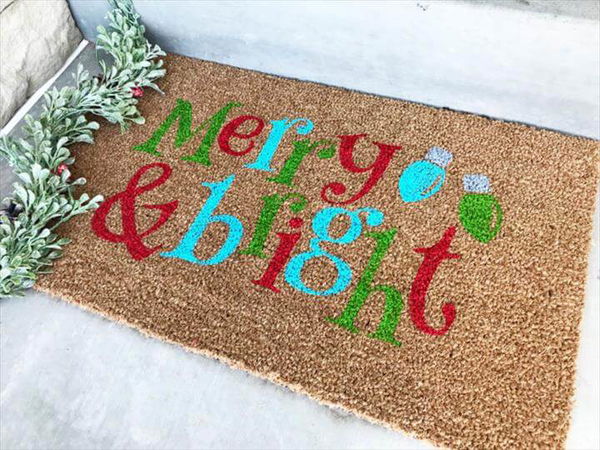 Image: tipjunkie
DIY Your Own Door Mat: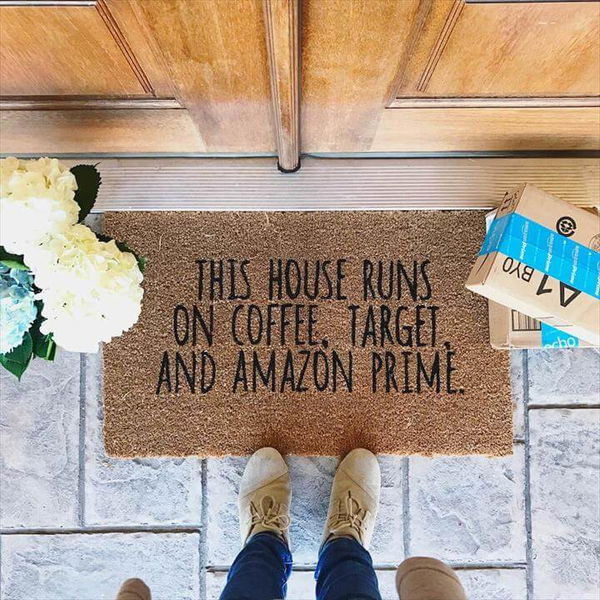 Image: kaylamakes
 Nautical Knot Doormat: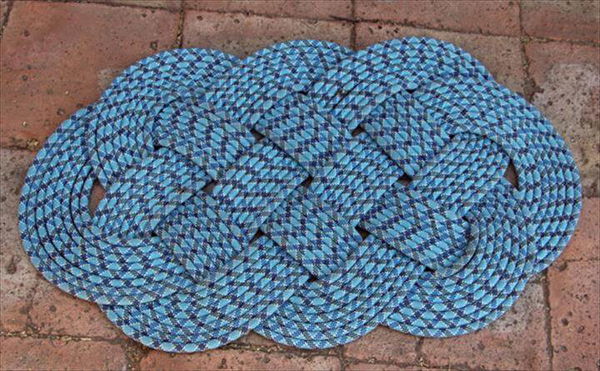 Image: cornmaiden
Painted Fall Doormat: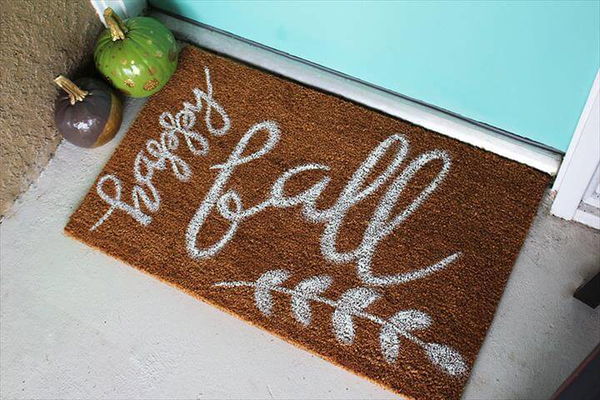 Image: withinthegrove
Rainbow Welcome Mat: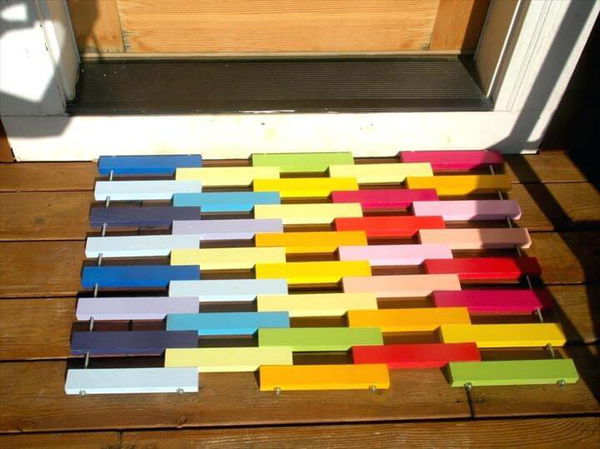 Image: sandytoesandpopsicles
DIY Woven Concrete Doormat:

Image: apieceofrainbow
Jumbo Door Mat From Old Sarees: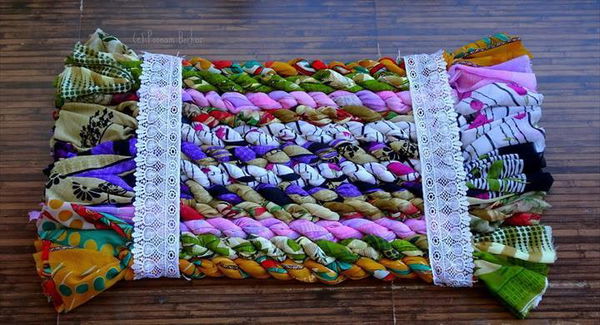 Image: youtube
Wood Stake Door Mat: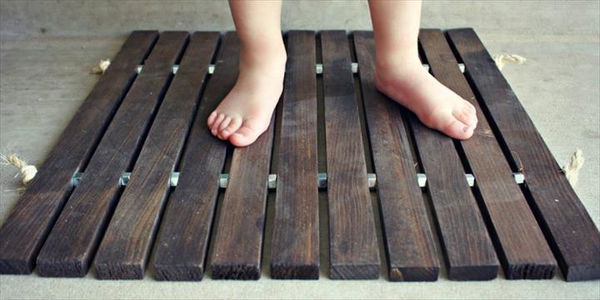 Image: remodelaholic