Folks who are keen on spending most of their time in the outdoor locations are also fond of decorating their front and back yards. Here are 22 Fine Free DIY Outdoor Bench Ideas amazing and easy ideas for doing such creativity.
Sitting outdoor is no fun unless you have amazing outdoor sitting arrangements. With these following ideas and tutorials, you would be able to make different kinds of outdoor benches. Have a look at this first bench made with a good number of pallets. We all have such useless wooden pallets at our home which we can use to make such benches and then use a cushion for a comfortable seat.
The next project is not only amazing but matchless and incomparable in terms of cost and efforts as this is made with a fence and then painted in your favorite color. Almost all of these ideas are budget-friendly. Also, we can make different benches keeping in mind the idea of simplicity and elegance and especially if you are not a fan of many fancy items you can simply create some modest pieces for your outdoor. Having no space on the floor for benches? Don't worry! With this exciting idea, you can create a hanging masterpiece. This idea can be used for the patio that normally outlooks the lawn, and all you need of making is a simple garden bench and some chains along with it in order to hang it with the roof.
Whenever you are creating things on your own there is no end or limit to the possibilities that you can have. If you are too lazy to create any new bench for your outdoor you can simply paint your old bench with vibrant color and add some spark and light to your garden. Hardwood is yet another thing that enables you to create a perfect bench for your backyard. If you slightly increase your budget a bit you can add the cushion on top of your simple DIY bench to make it more comfy and relaxing.
Share the pallet projects with your friends and family so make the theme together with you, we can make some pieces that can outstand.
Colorful Pallet Outdoor Bench: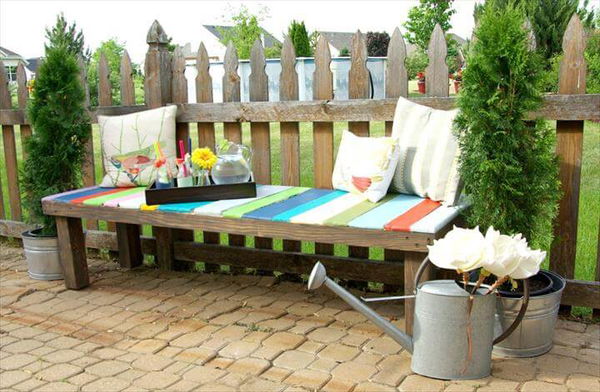 Image: homedit
DIY Picket Fence Garden Bench: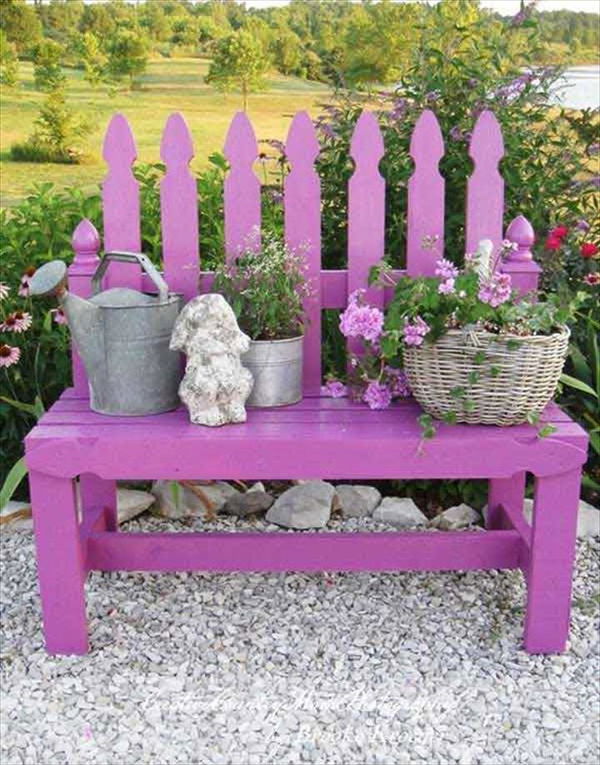 Image: sunset
 Elegant Outdoor Bench: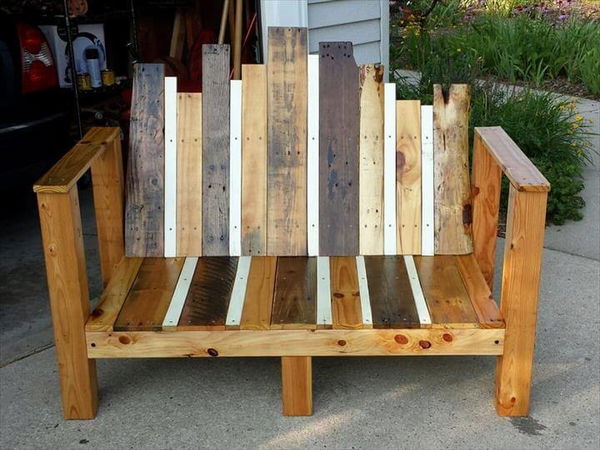 Image: bentabu
 Providence Bench: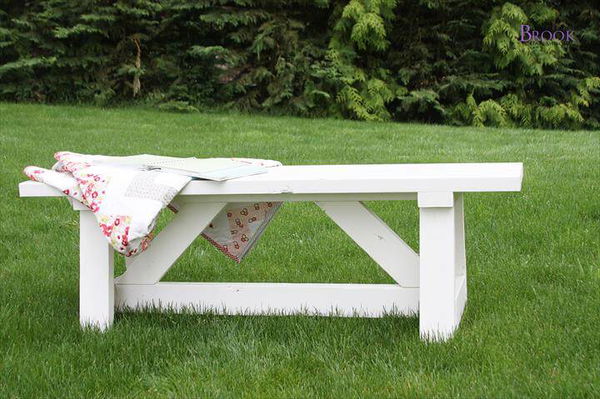 Image: ana-white
Hanging Outdoor Bench: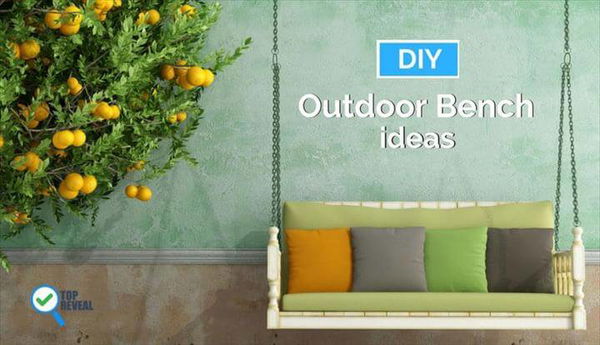 Image: topreveal
Simplistic Bench: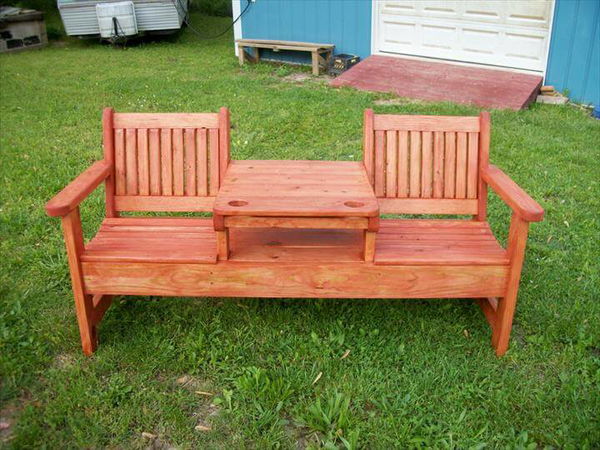 Image: almosthomedogdaycare
Modern Painted Outdoor Bench: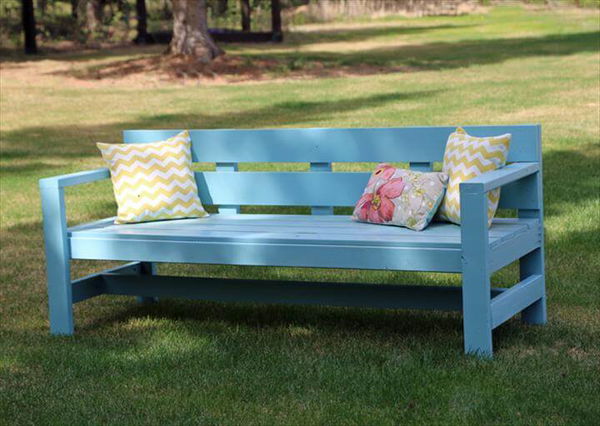 Image: ana-white
Pallet Wood Bench: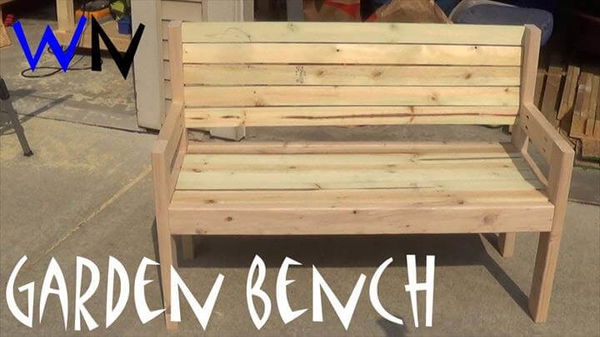 Image: youtube
Hardwood Benches Design: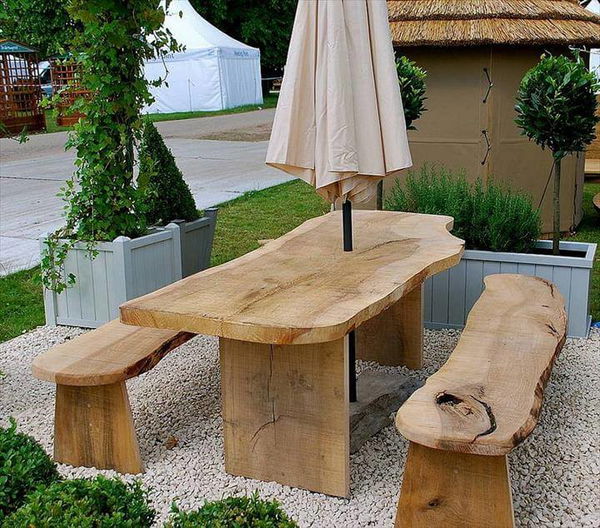 Image: iconhomedesign
Sitting In The Park Style Bench: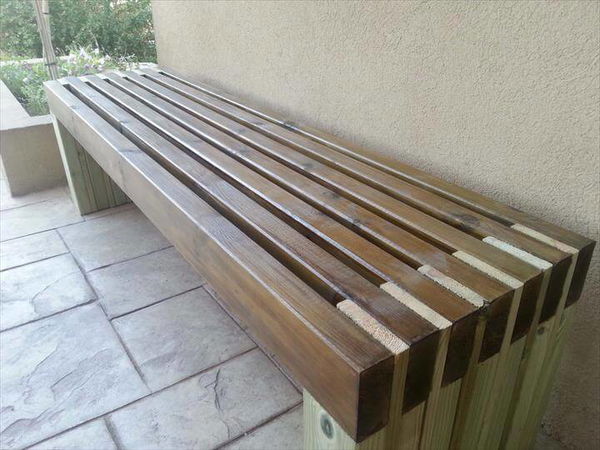 Image: ana-white
Sport Concert Legs Bench: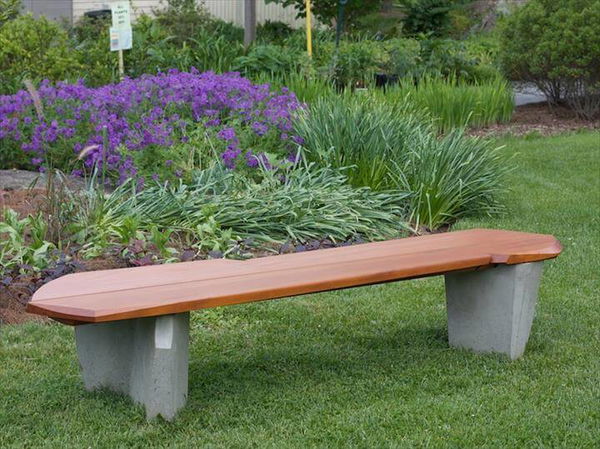 Image: homedevotee
Outdoor Garden Plan Bench: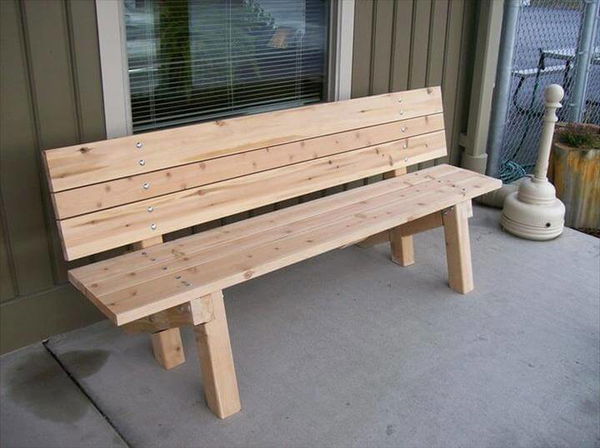 Image: feelbased
Backyard Bench: DIY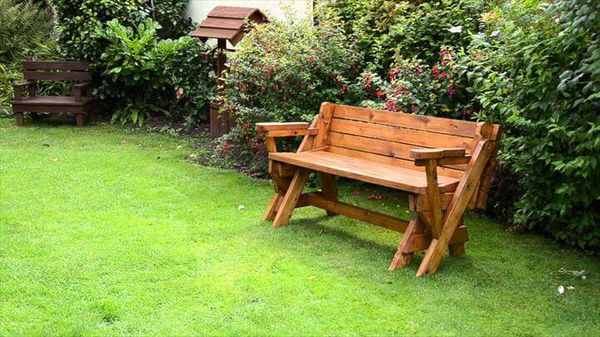 Image: bs-coins.info
Large Cedar Storage Bench With Cushion: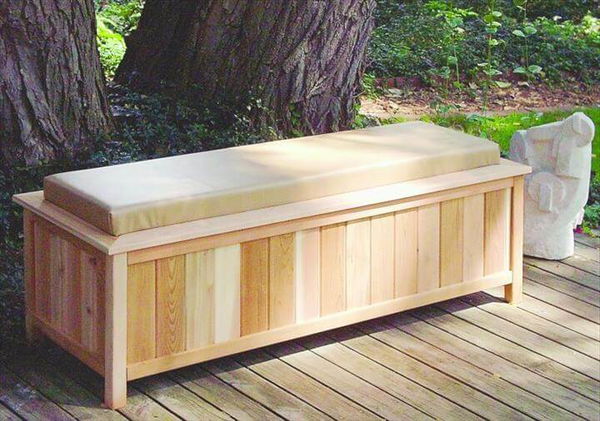 Image: neriumgb
Double Outdoor Bench Woodworking Plan: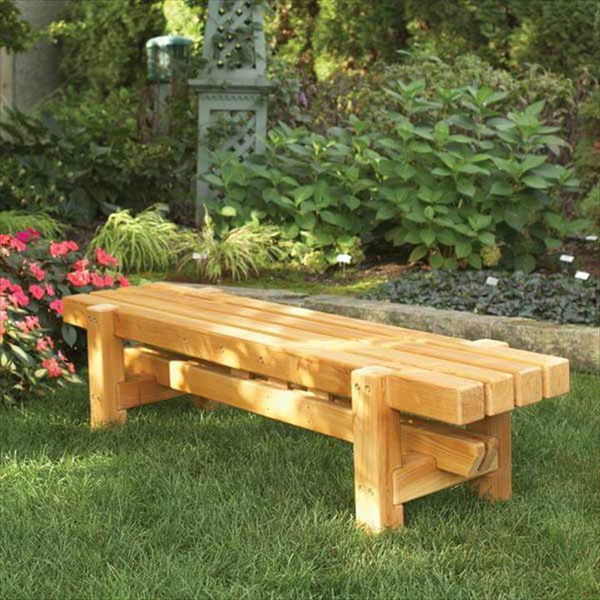 Image: woodstore.net
Easy Outdoor Garden Bench With Flowers: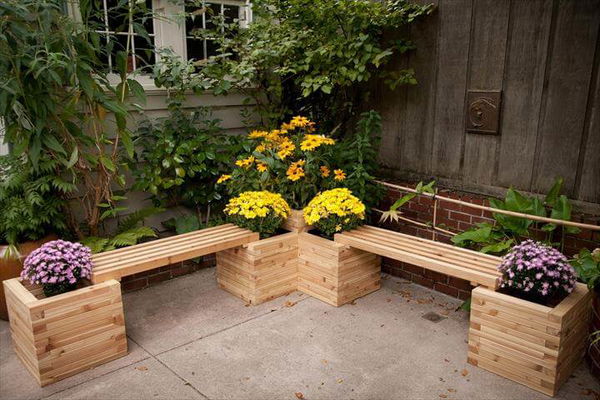 Image: iconhomedesign
Fine Look Outdoor Bench: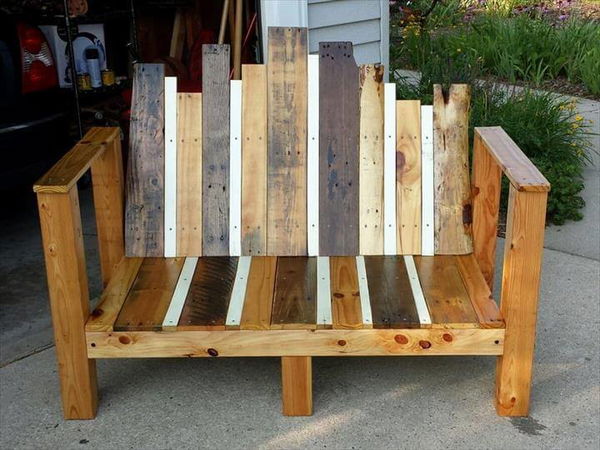 Image: youtube
 Simple Style Amazing Bench: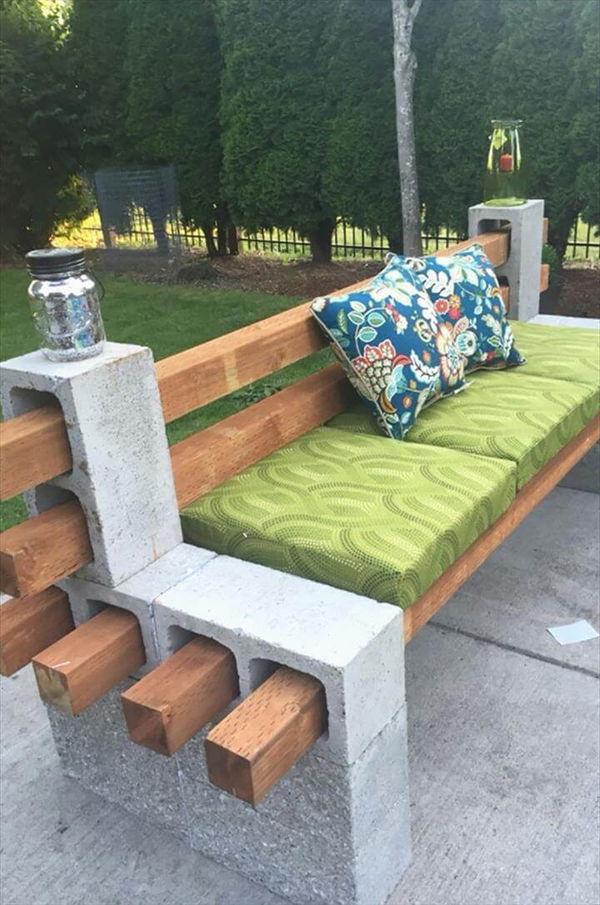 Image: bentabu
 DIY Cinder Block Bench: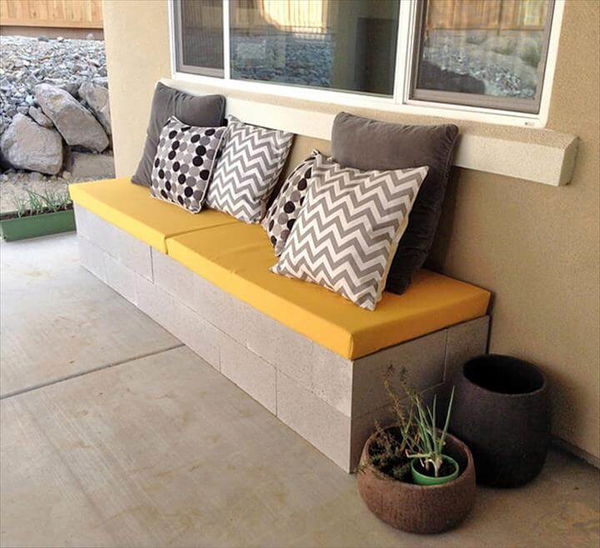 Image: fabeveryday
Classic Outdoor Bench: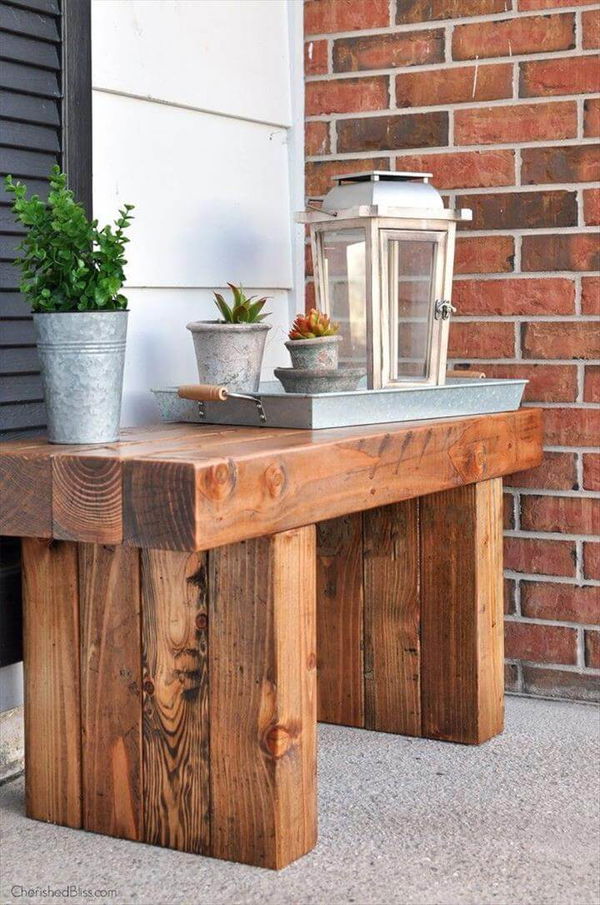 Image: cherishedbliss
Outdoor Seat Bench: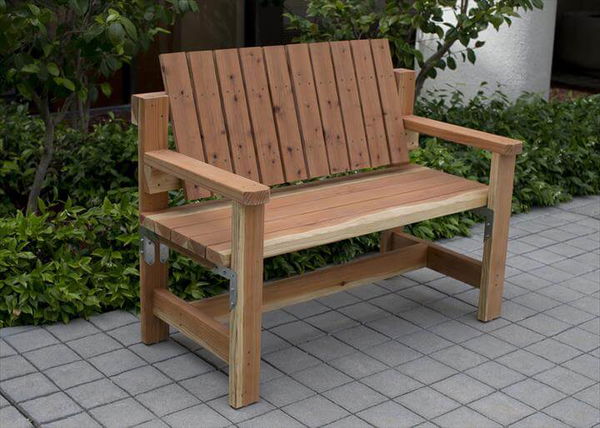 Image: dma-upd.org
Brown Pallet Wood Bench: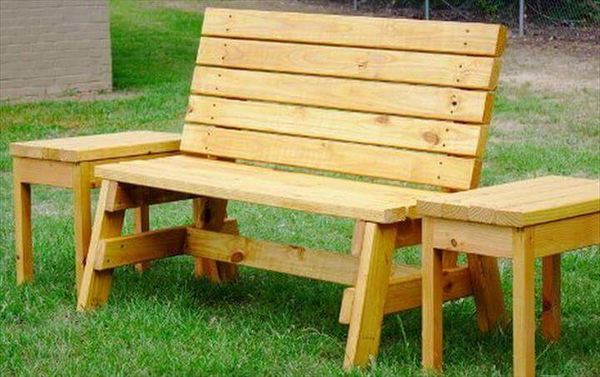 Image: livingwallgardens