Shoe clips are one of the newest fashions of todays world. You can now easily add a spark to your plain and simple shoes by adding some fancy clips over them.
Here are various ideas of how you can make different shoe clips. We bet that no one can take their eyes off for a while when they will see your shoes. You can make shoe clips with many things such as ribbons, denim fabric, glittered sheets and much more. Many of our shoes mostly have no attraction in them so this way you can easily add upto their look and value in no time and less expense.
Besides this you can also make use of some of your broken jewelry pieces like you can see in one of these projects here. you need to have a strong glue for these purposes. You can cut the sheets according to your choice such as you can make heart shapes from a fomic sheet and paste them on to your shoes withn glue. similarly you can also cut shape of lips form a sheet and paste it.
Pom pom is also an amazing craft which can easily decorate your shoes without much effort needed. Select pom pom of your favorite colors and paste them closely on to your plain shoe to turn it into a pom pom footwear. Also you can easily learn to make flowers and bows with fabric and make your shoe clips. Not only you can attach the clip on the front side fo ta shoe but also at the back of a shoe to increases the beauty of its look.
Share these amazing 70 DIY Shoe Clips Budget Friendly Ideas with others too so they may find these useful for them too. All the projects have tutorials with them in the links given below them.
Bow Shoe Clips:

Image: momtastic
Jeans Shabby Flower Shoe Clip: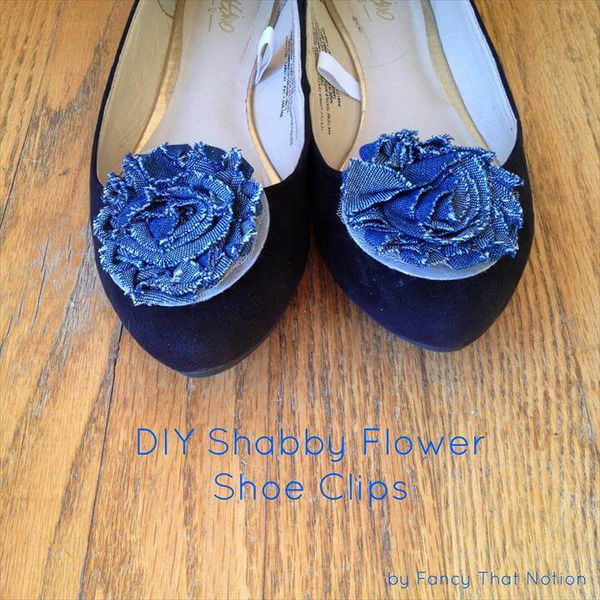 Image: fancythatnotion.blogspot
Raffia Shoe Clips: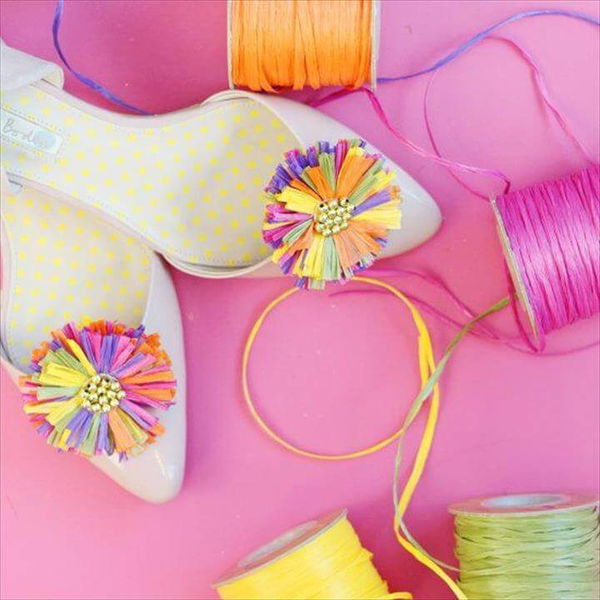 Image: damasklove
Fresh Red Flower Shoe Clip: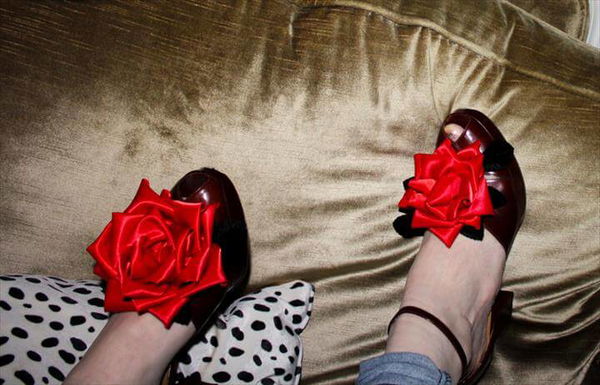 Image: wardrobemyself
 Ice Cream Cones Shoe Clip: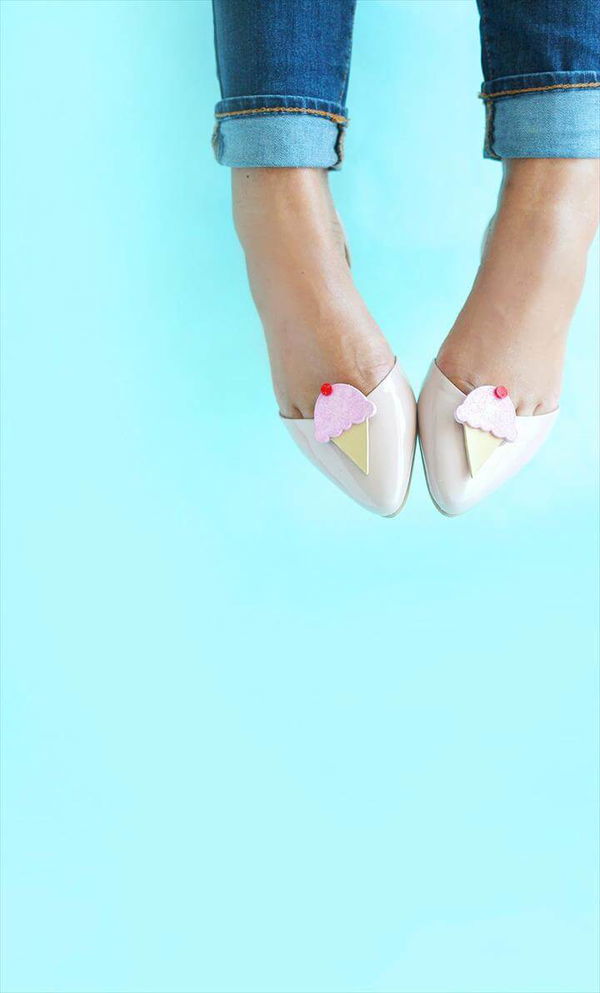 Image: damasklove
 Bow Shoe Clips: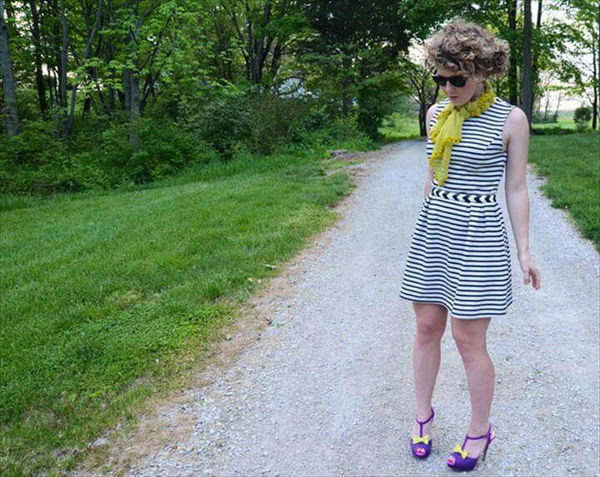 Image: thefashionspot
Shamrock Shoe Clip: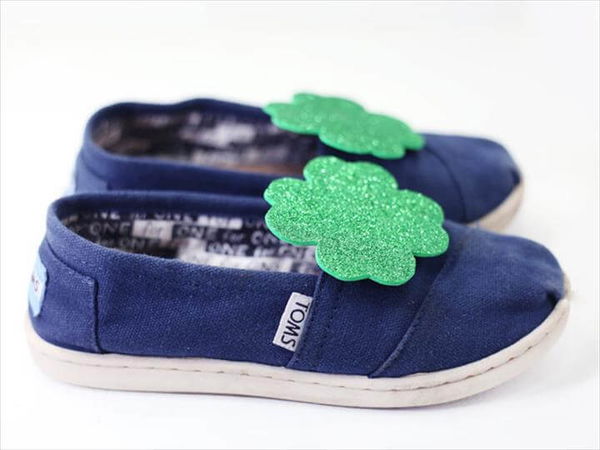 Image: momtastic
Glitter Heart Shoe Clip: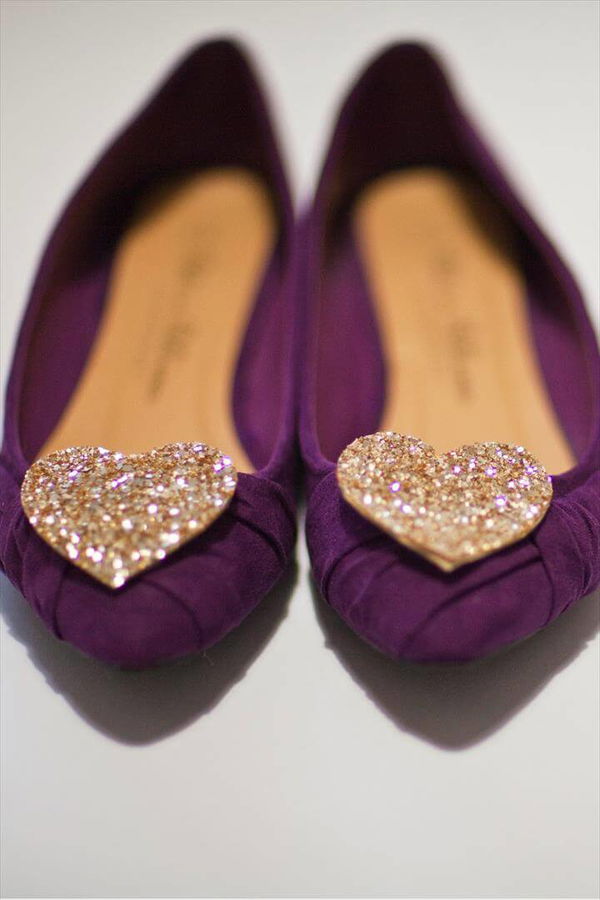 Image: liveitloveitmakeit
Jeweled Shoe Clip: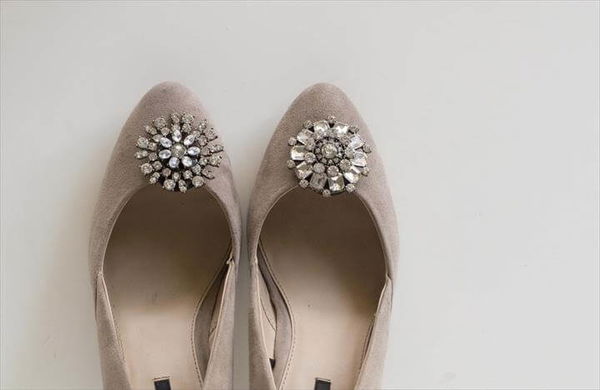 Image: bonnieandblithe
DIY Bat Shoe Clips: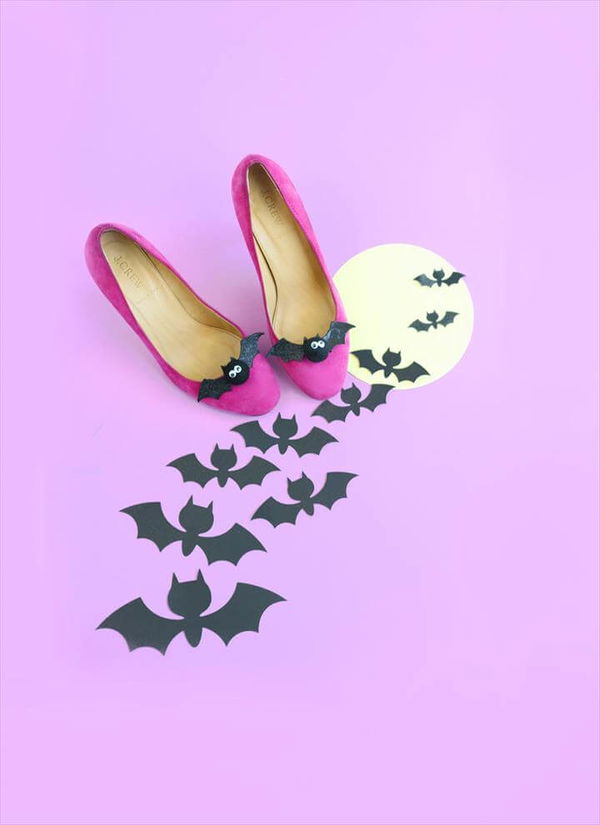 Image: damasklove
 Heart Shoe Clips: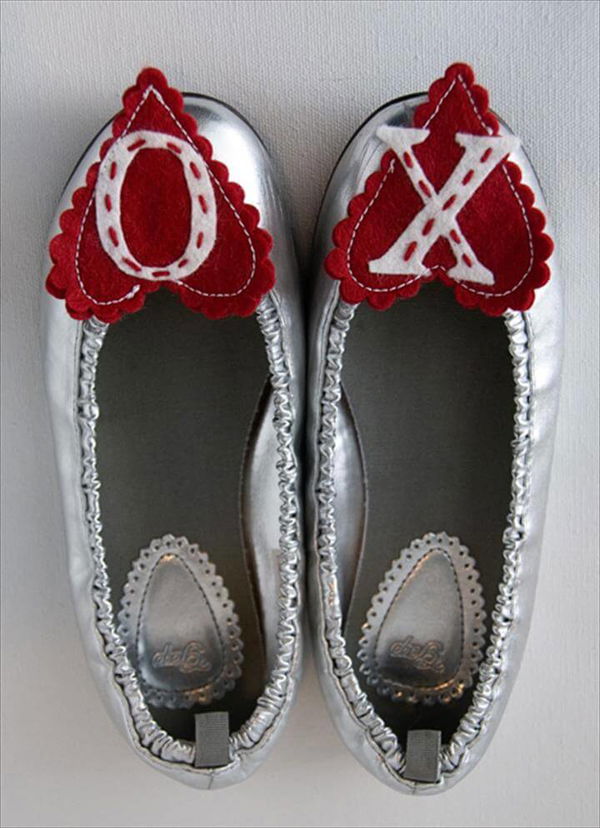 Image: polkadotchair
DIY Koosh Ball Shoe Clips: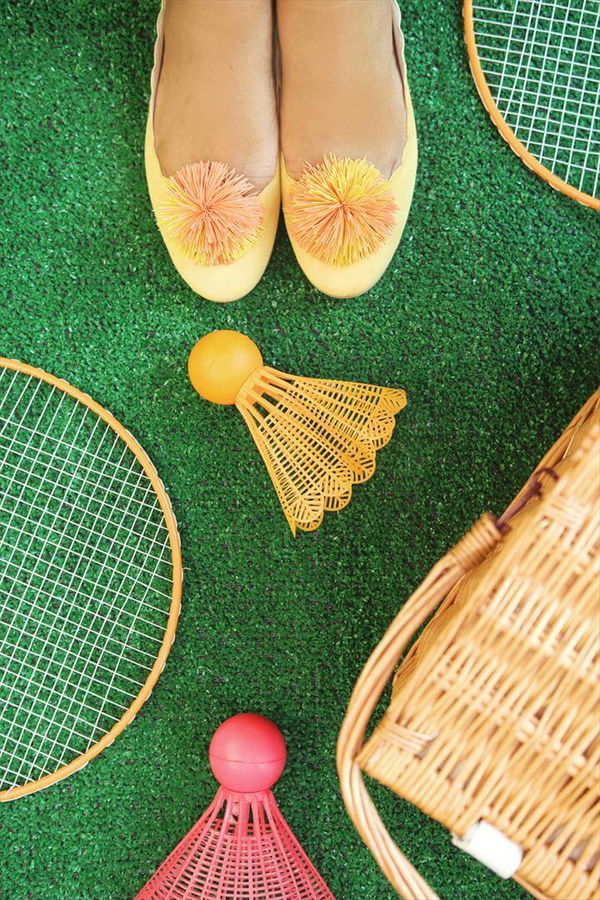 Image: damasklove
Black Cat Shoe Clips: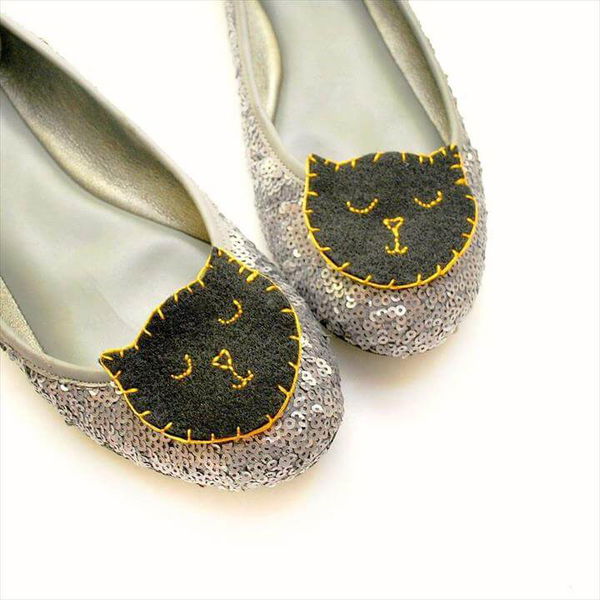 Image: blitsy
 Shamrock Shoe Clips: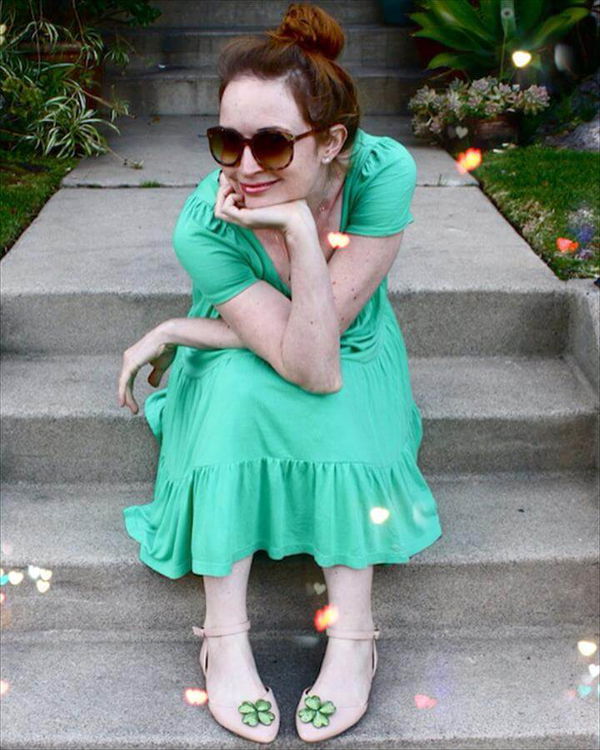 Image: newdressaday
DIY Red Lip Shoe Clips: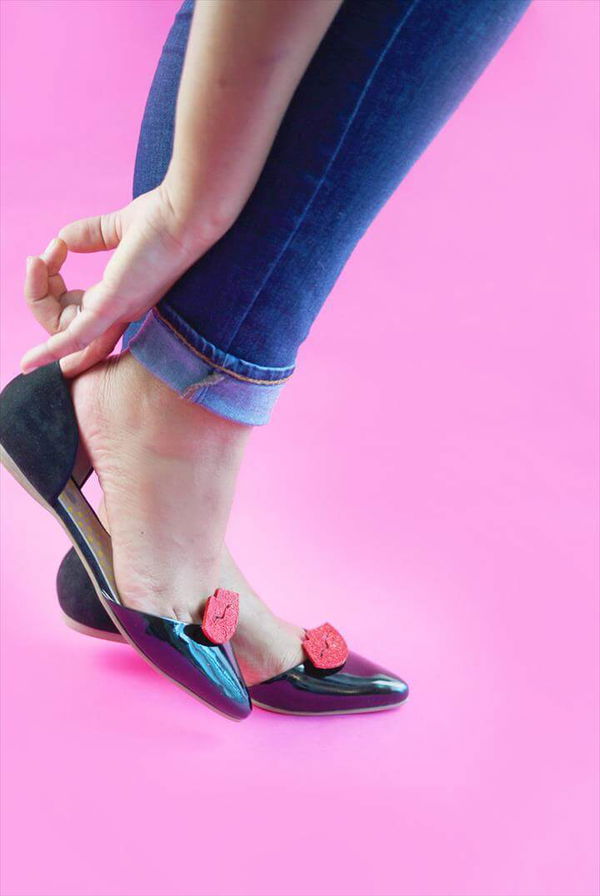 Image: damasklove
Fabric Covered Heart Tutorial: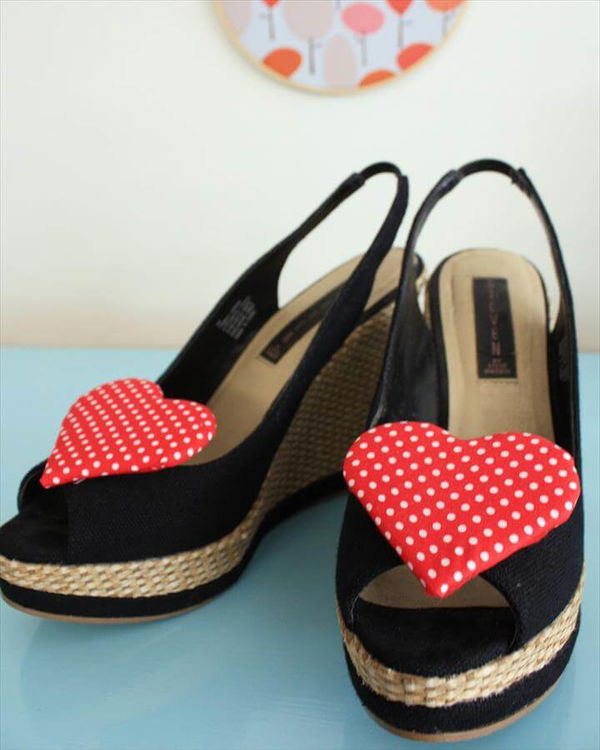 Image: twirlingbetty.wordpress
Pom Pom Shoe Clip: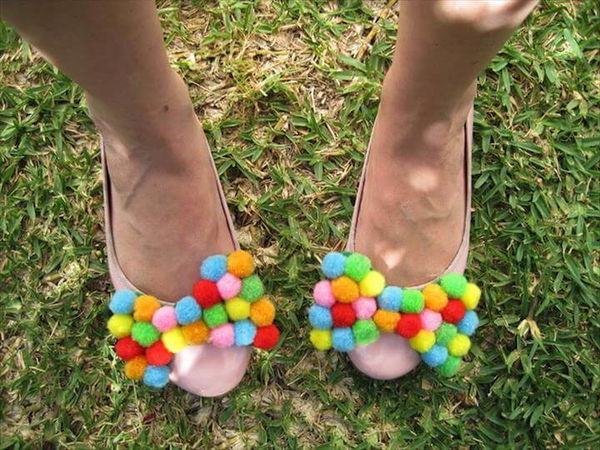 Image: blog-en.dawanda
Fabric Flower Shoe Clips:

Image: capitolromance
DIY Mickey Shoe Clips: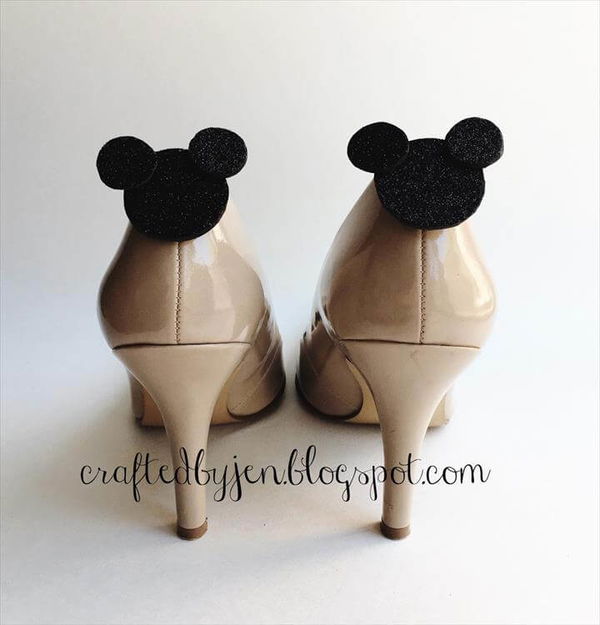 Image: craftedbyjen.blogspot
DIY Rhinestone Shoe Clips: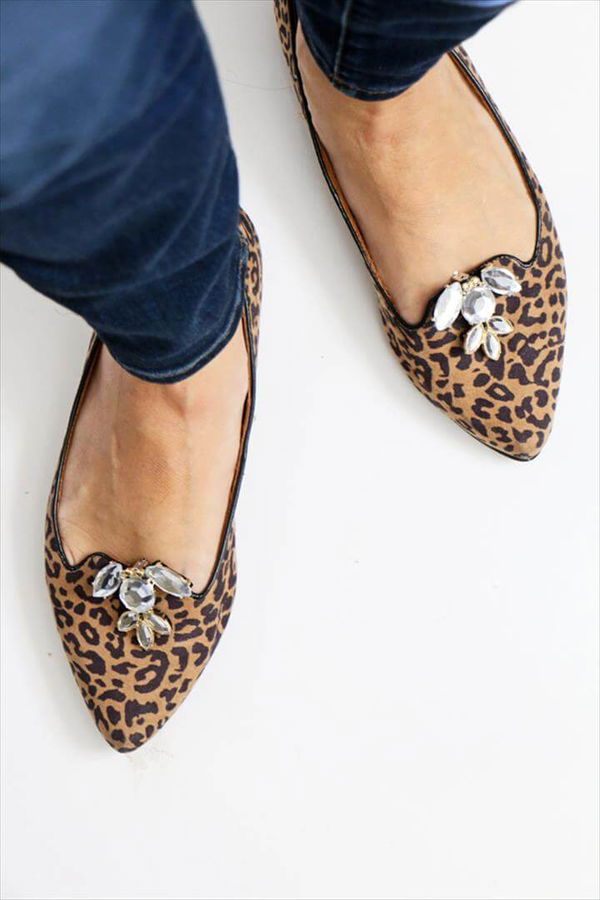 Image: happinessiscreating
Festive Shoe Clip: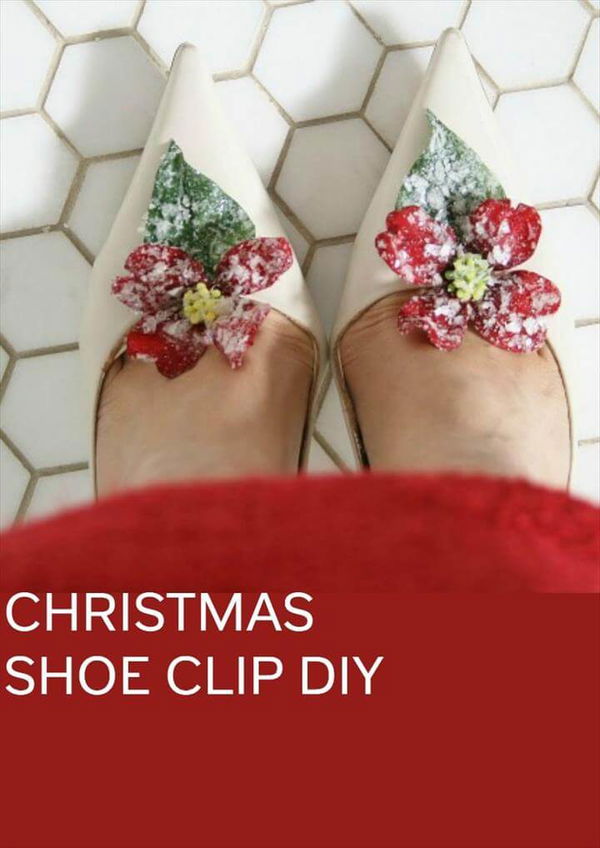 Image: theglamoroushousewife
Ribbon Bow Shoe Clips: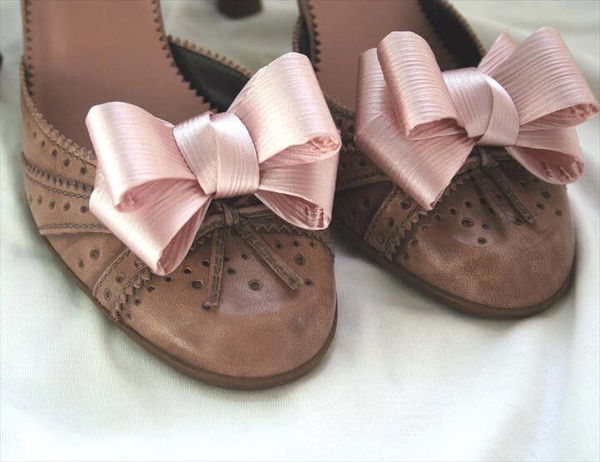 Image: howsto.co
 Fruity Shoe Clips: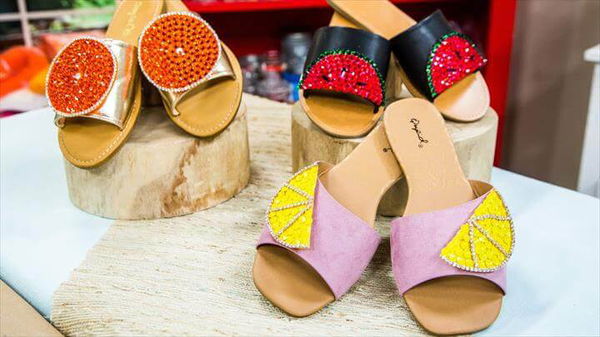 Image: youtube
Shoe Clips For Prom Or Weddings: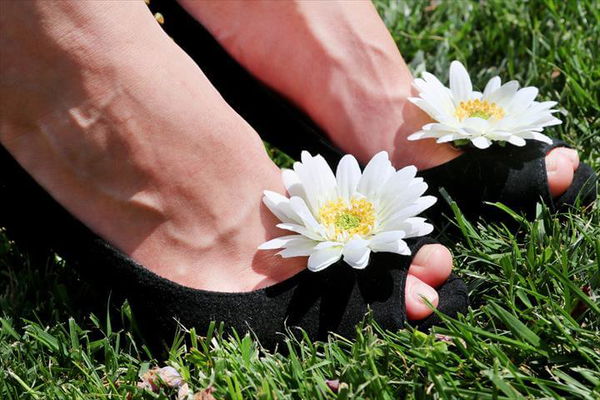 Image: karenkavett
Sequin Heart Shoe Clip Tutorial: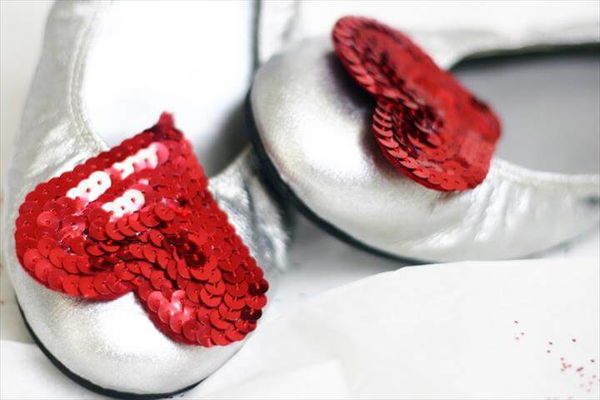 Image: grosgrainfab
DIY Bat Shoe Clips :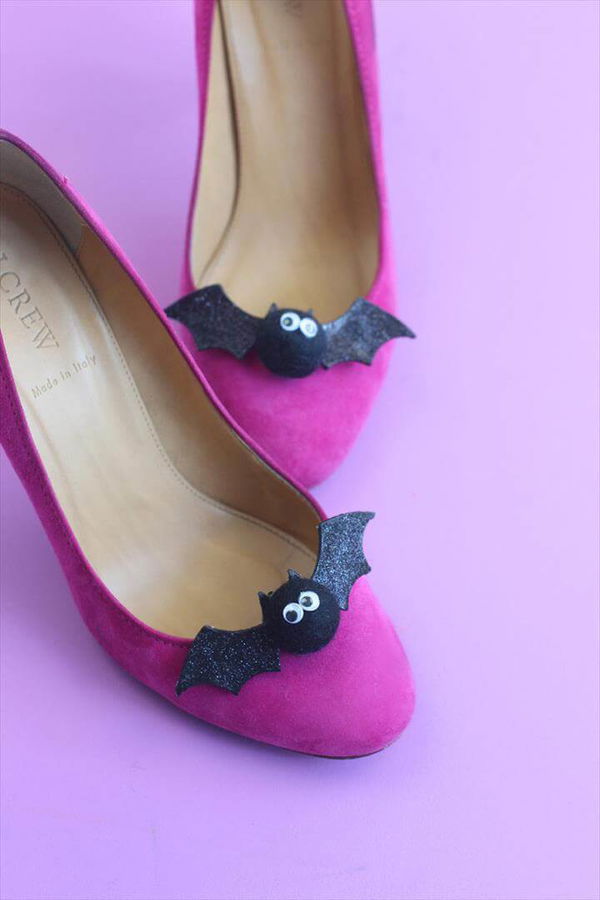 Image: damasklove
Shoe Clip – Bow Clips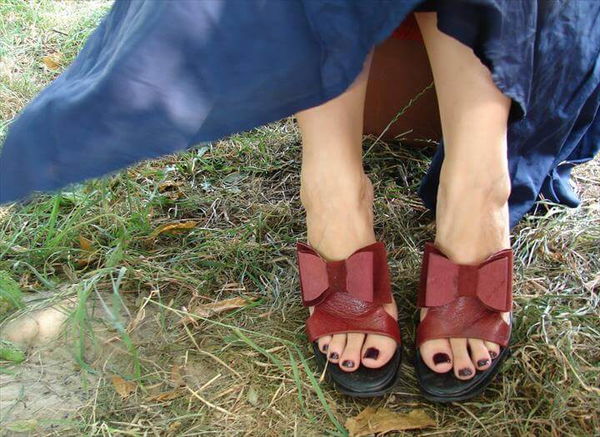 Image: anielskaaniela.blogspot
Butterfly Shoe Clips:

Image: markmontano
DIY Donut Flair Shoe Clips: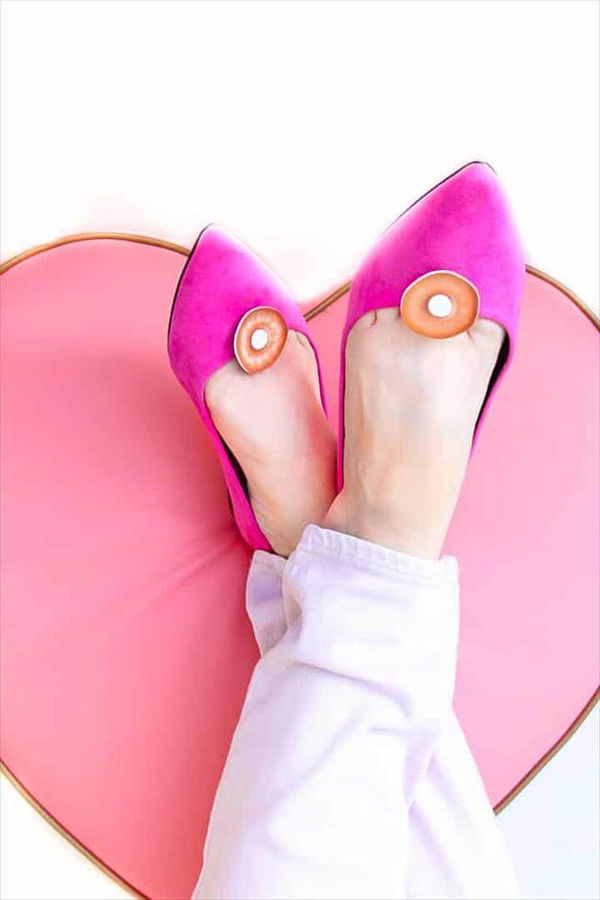 Image: briteandbubbly
Basics Bow Shoe Clip: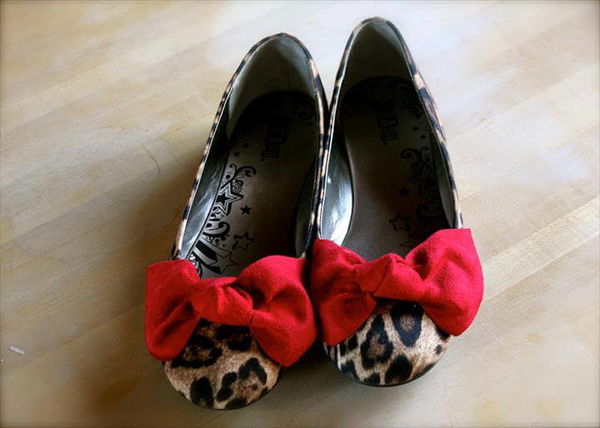 Image: middler3dd.blogspot
Peacock Feather Shoe Clips: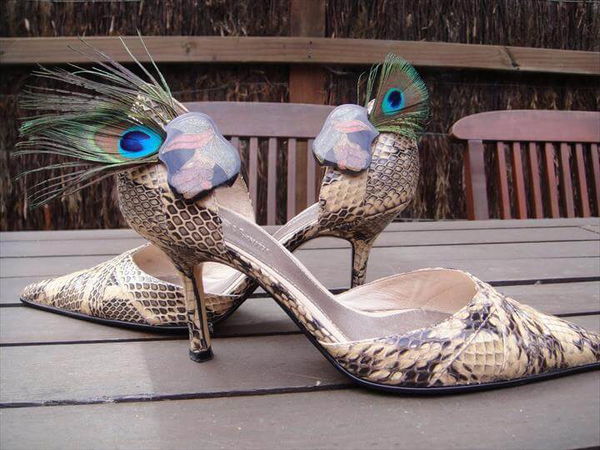 Image: recycled-fashion
Sparkly Heart Shoe Clips: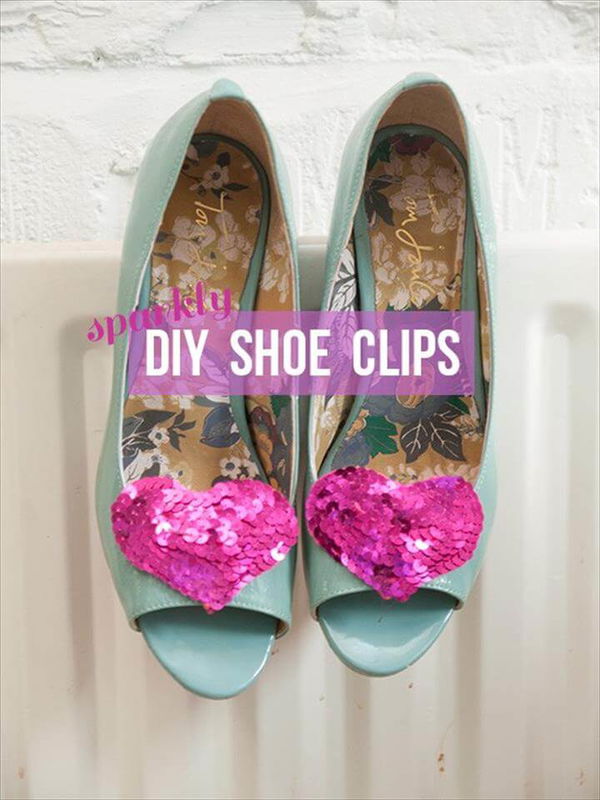 Image: randomlyhappyblog
Fabric Flower Shoe Clips:

Image: capitolromance
DIY Glitter Shoe Clips: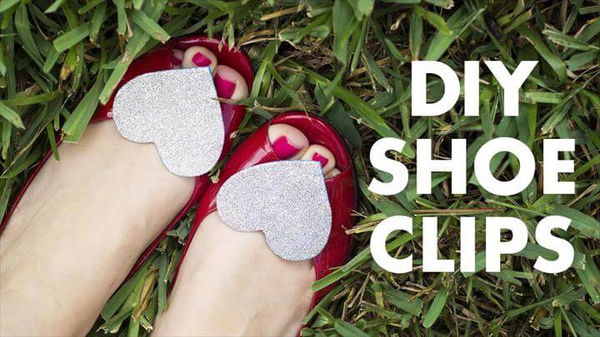 Image: youtube
Sequin Shoe Clip: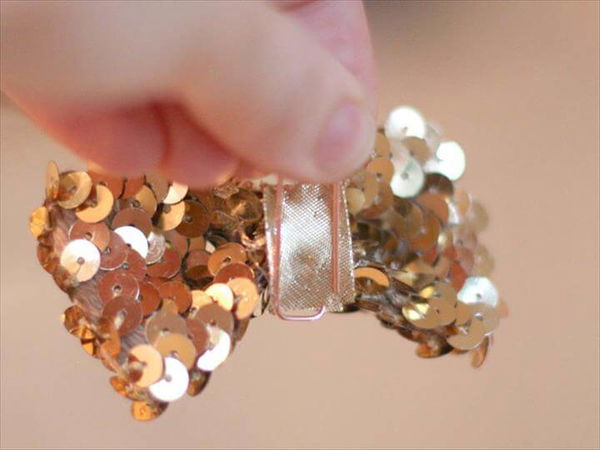 Image: momtastic
Shoe Clips For Prom Or Weddings: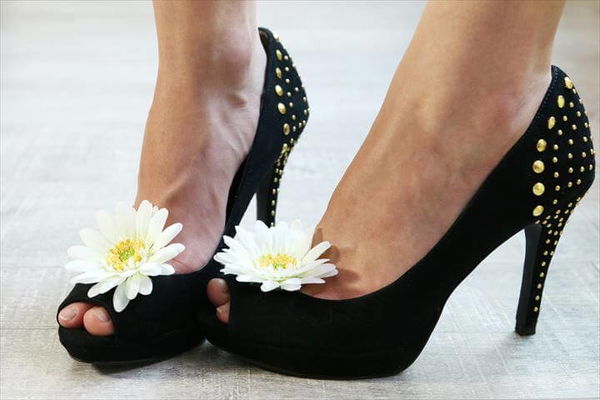 Image: karenkavett
 Felt Heart Shoe Clips: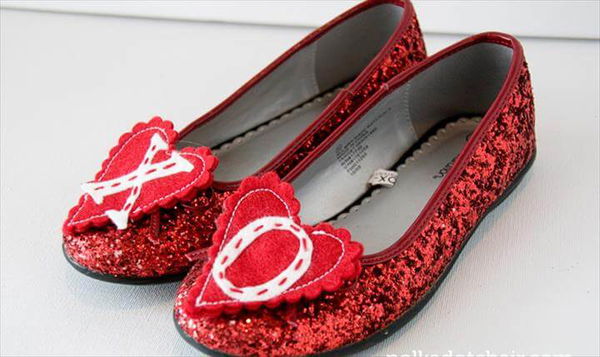 Image: polkadotchair
Gorgeous Bow Shoe Clip: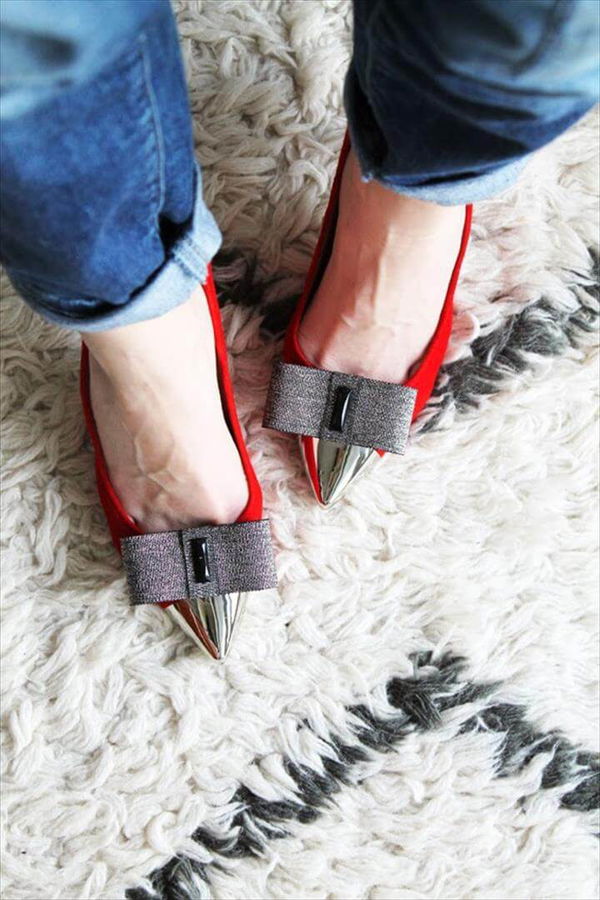 Image: thevaultfiles
 Origami Bow Shoe Clips: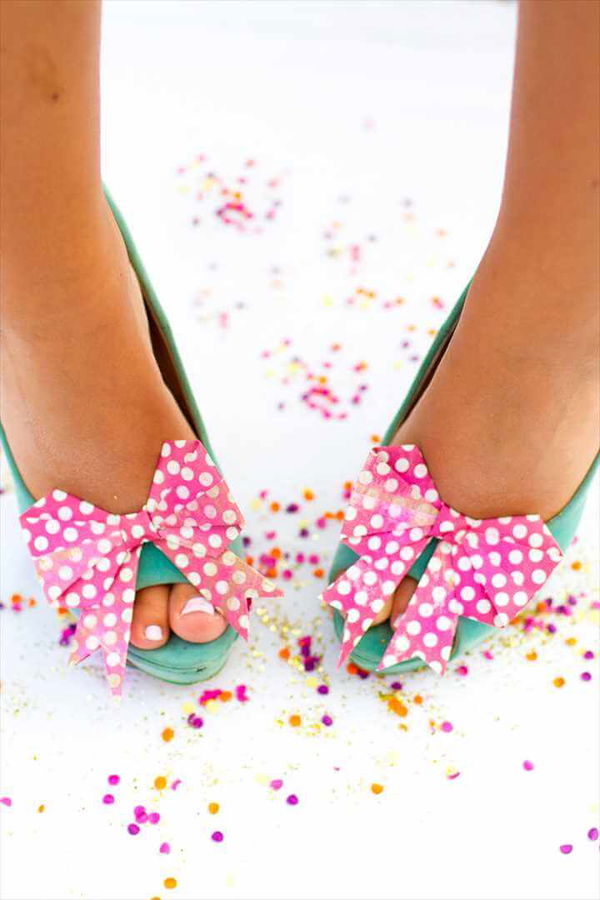 Image: bespoke-bride
Shoe Clip Tutorial: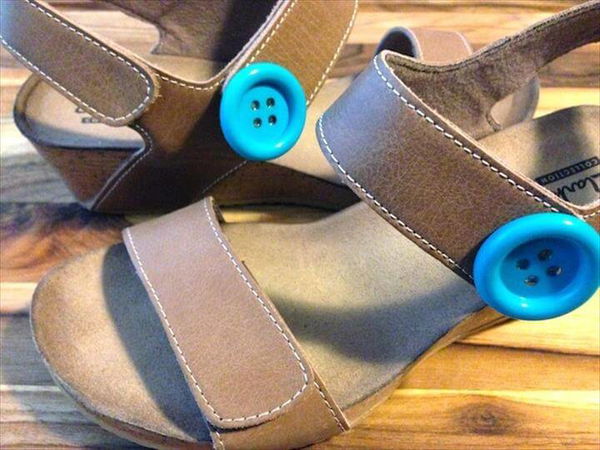 Image: neonrattail
Sequin Heart Shoe Clips:

Image: newdressaday
Lovely On A Budget Shoe Clip: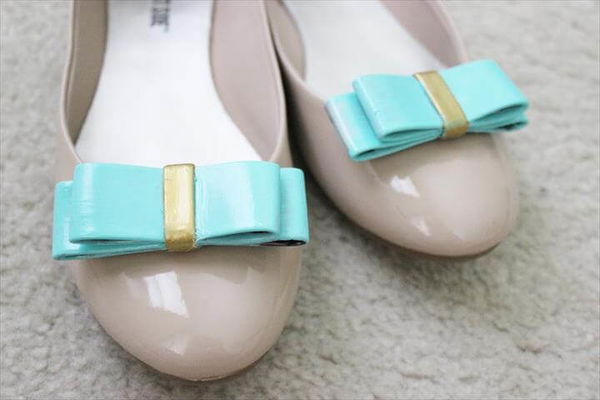 Image: lovelyonabudget.blogspot
Googly Eye Shoe Clip: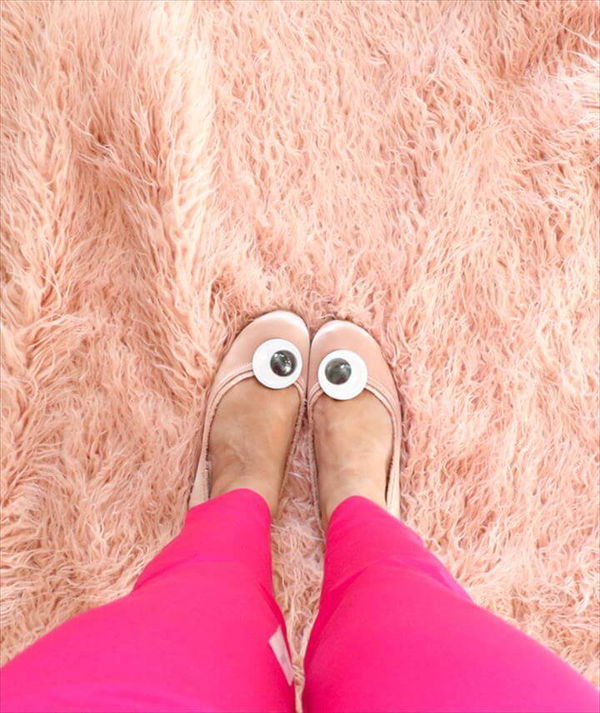 Image: akailochiclife
Lovey Dovey Day Shoe Clips: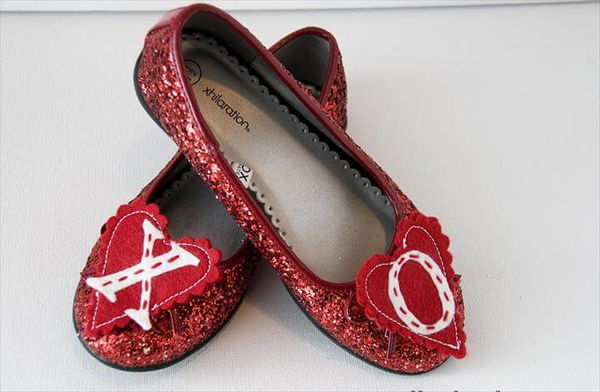 Image: polkadotchair
Simple Shoe Bow Clip: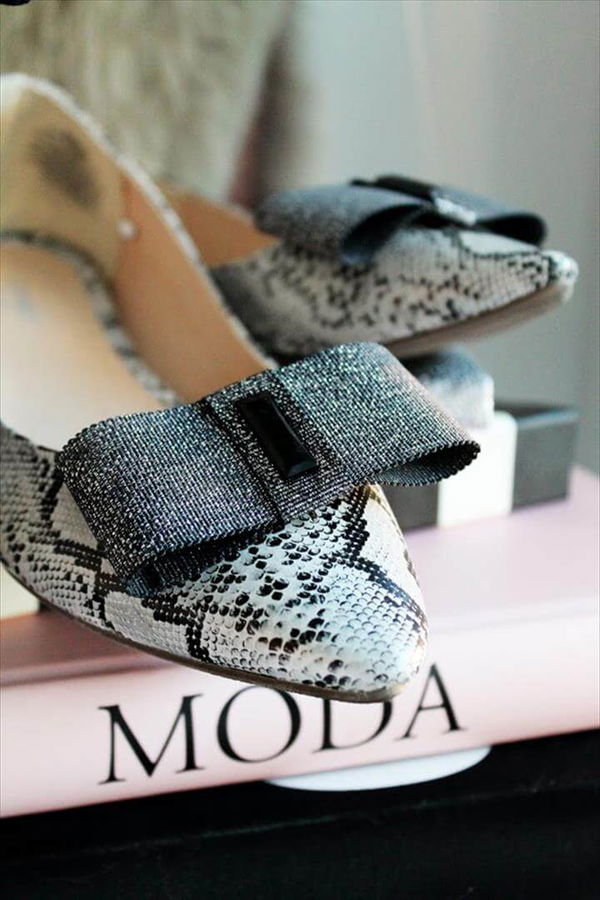 Image: thevaultfiles
Sequin Bow Shoe Clips: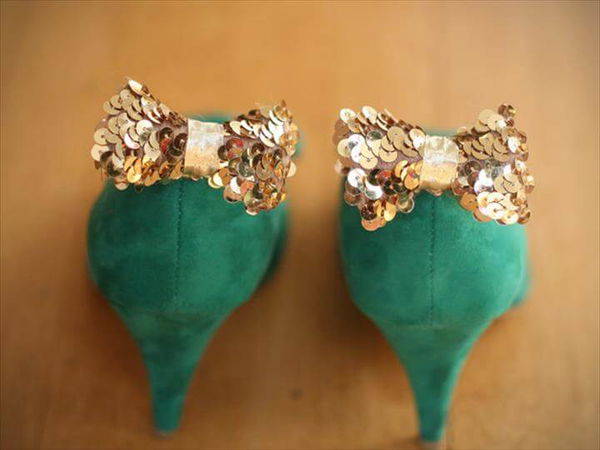 Image: momtastic
Gold Applied Pom Pom Shoe Clips: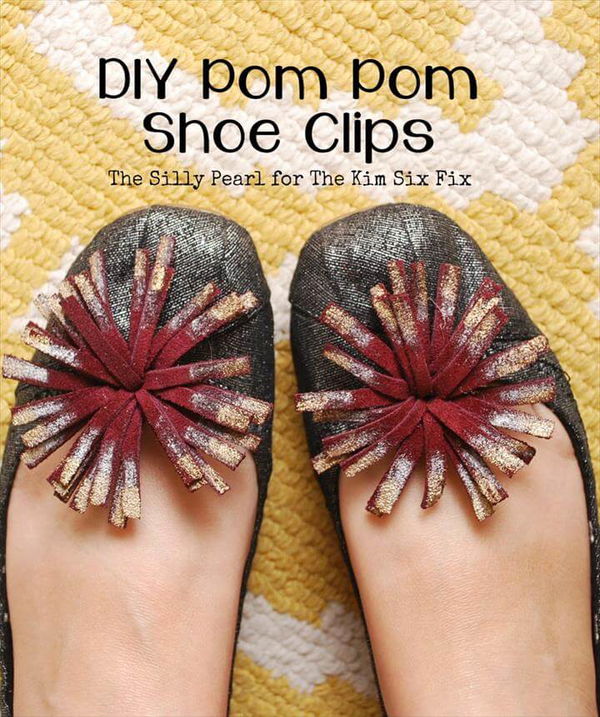 Image: thekimsixfix
Mod Melts Shoe Clips: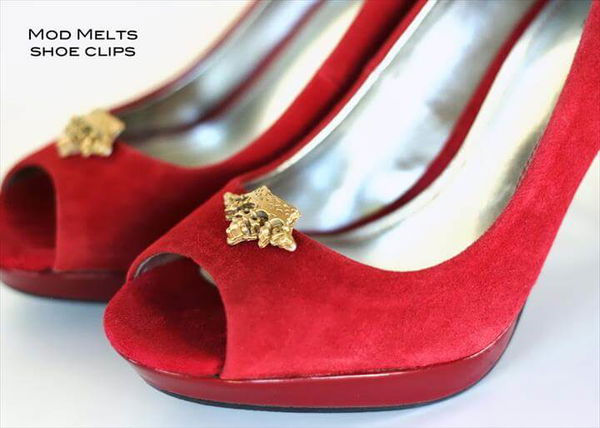 Image: blissbloomblog
Sequin Heart Shoe Clip – Valentines Clip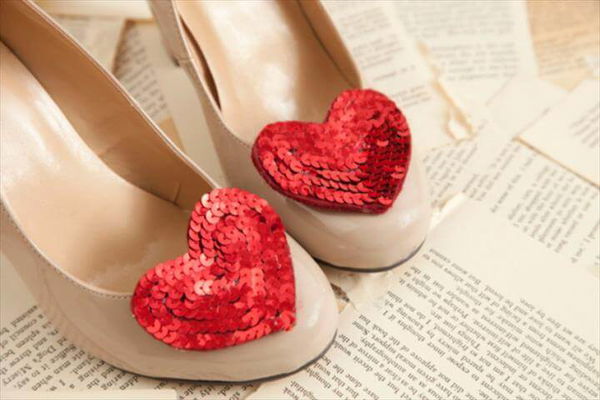 Image: blog.modcloth
Donut Inspired Bows For Shoes: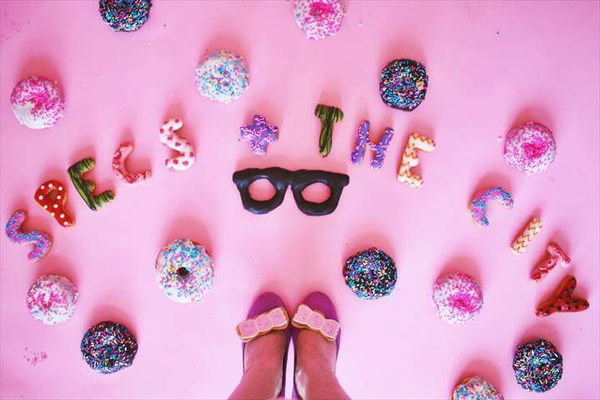 Image: cutoutandkeep.net
Cherry Shoe Clips: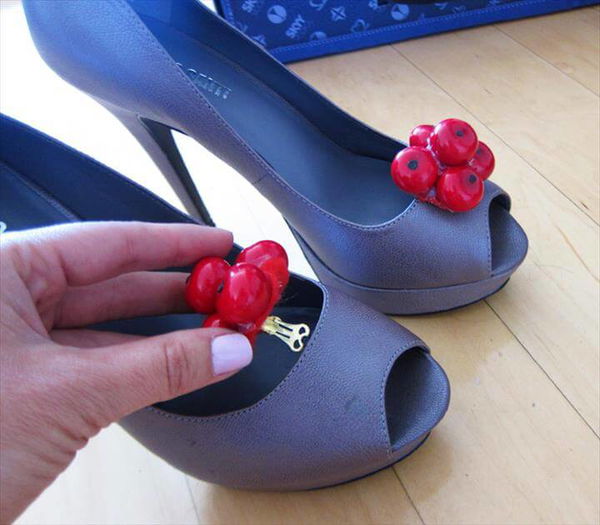 Image: sydnestyle
Fruity Shoe Clips: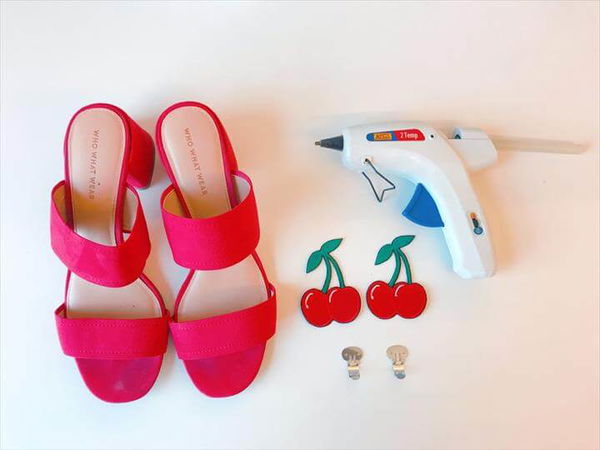 Image: krystledesantos
DIY Bat Shoe Clips: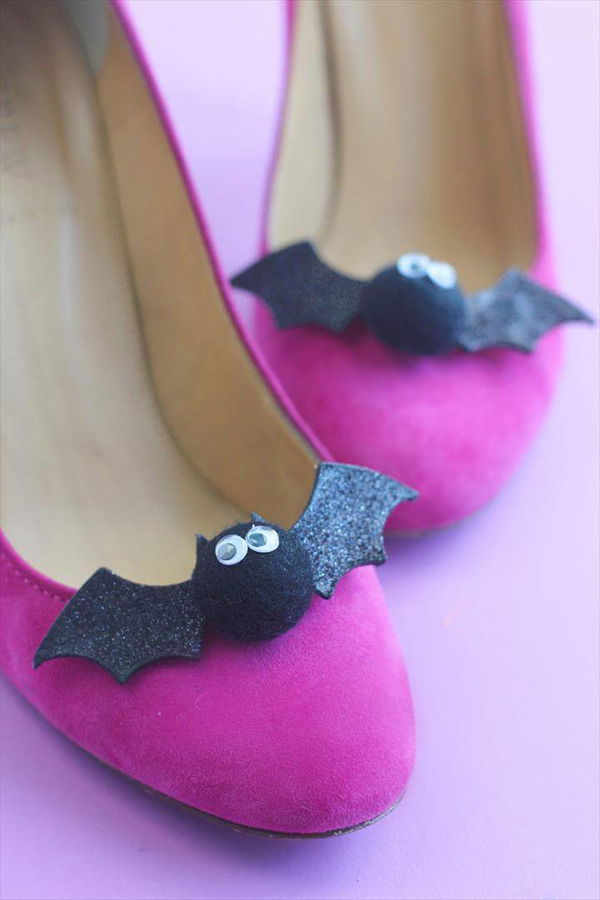 Image: damasklove
 Glitter Heart Shoe Clips: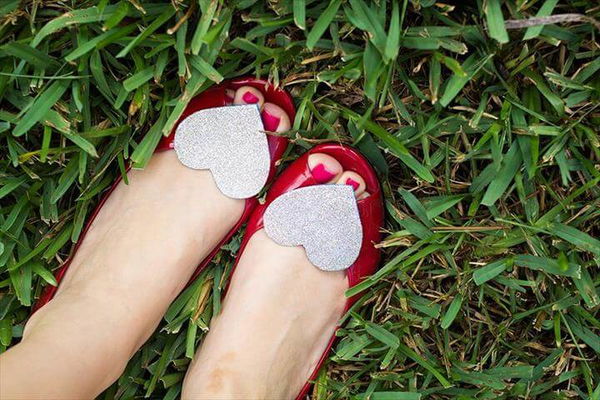 Image: sarahhearts
Sequin Bow Shoe Clip: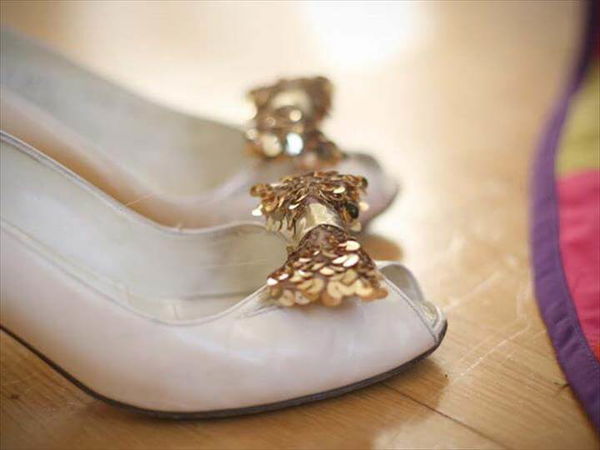 Image: momtastic
LED Shoe Clips: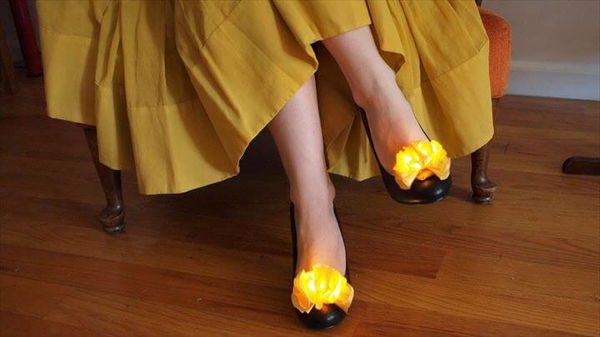 Image: youtube
Colorful Pom-Pom Shoe Clips: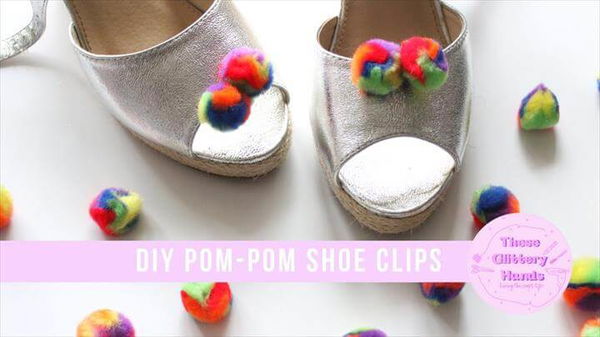 Image: youtube
Googly Eye Shoe Clips: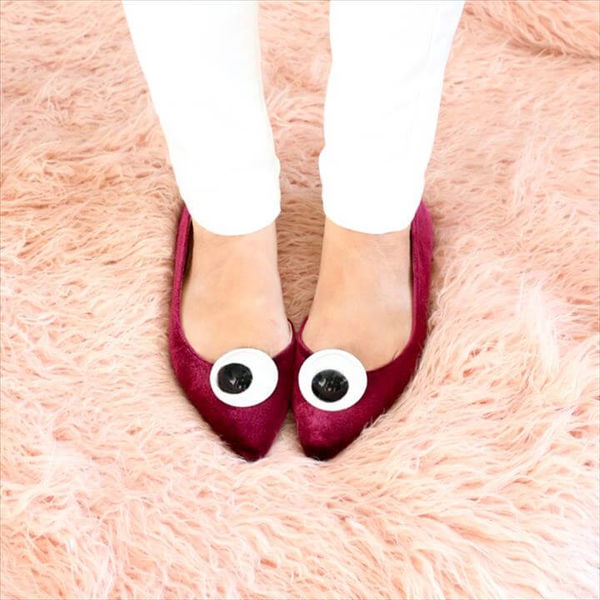 Image: akailochiclife
DIY Shoe Clips Tutorial:

Image: extrapetite
 Origami Bow Shoe Clips: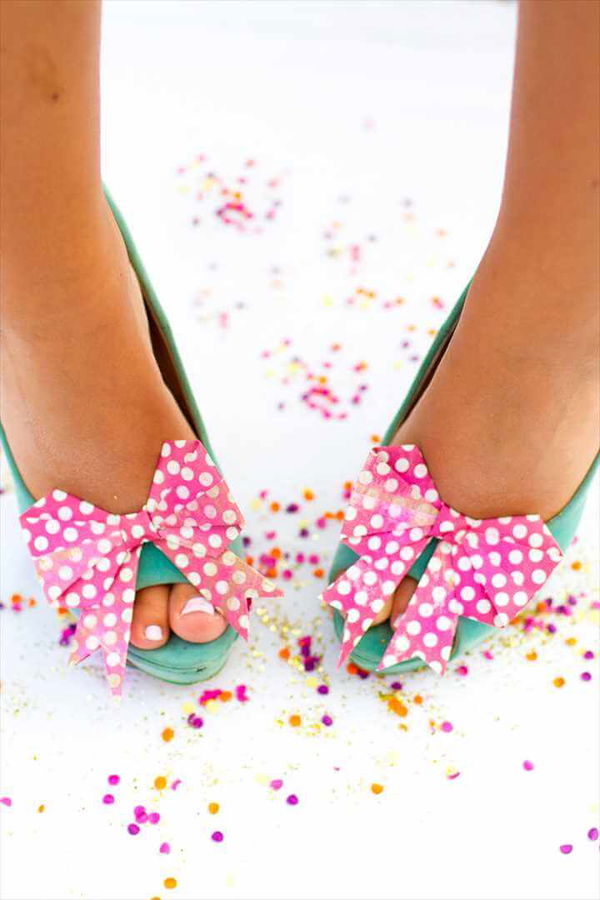 Image: bespoke-bride
DIY Jeweled Shoe Clips: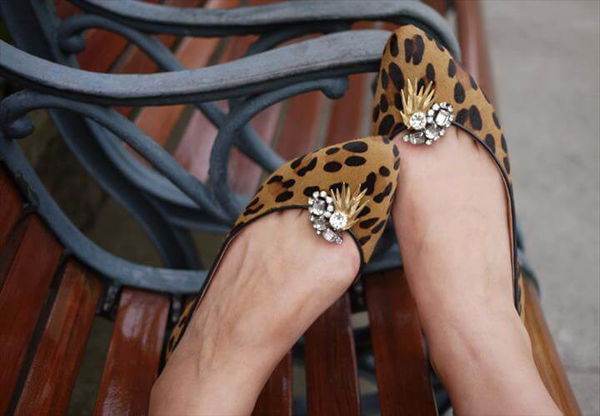 Image: honestlywtf
DIY Red Lip Shoe Clips: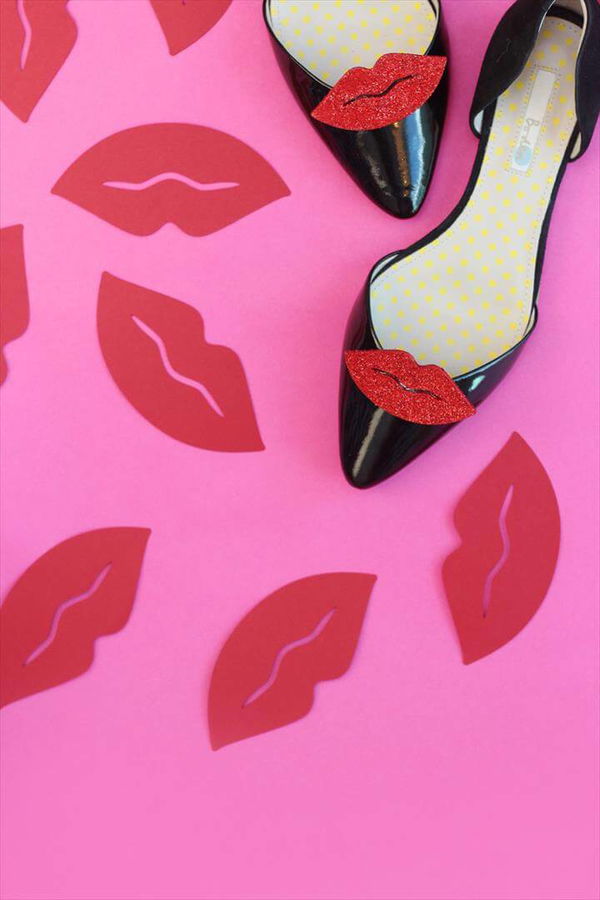 Image: damasklove
Jeweled Shoe Clip: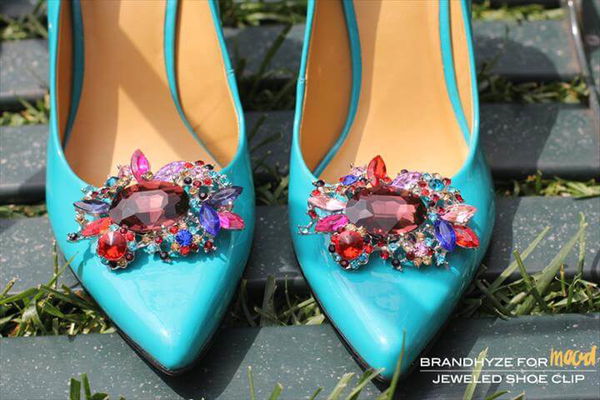 Image: moodfabrics
 Shoe Clips On Animal Print Design: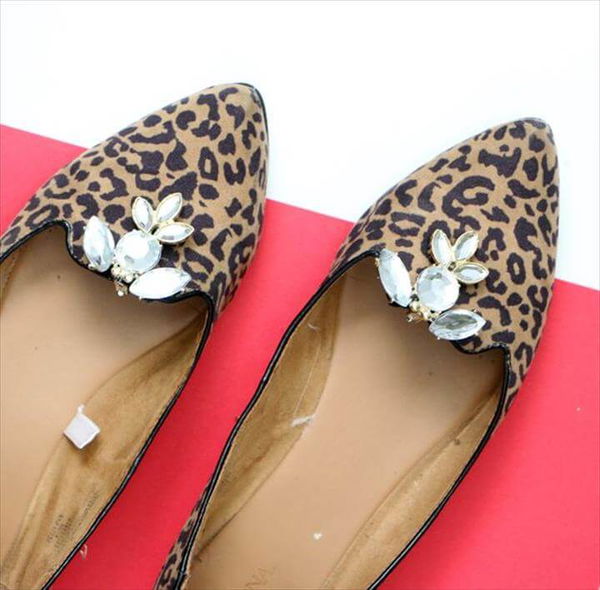 Image: diys
Origami Bow Shoe Clips –  Perfect Fashion DIY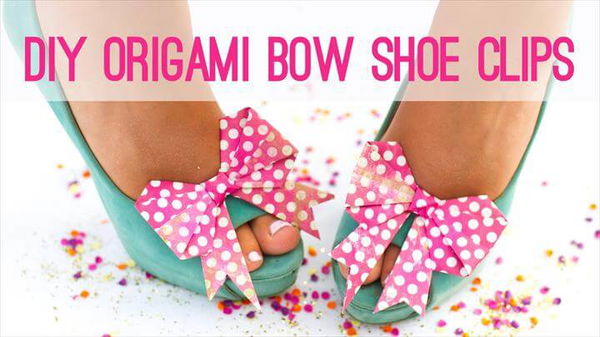 Image: youtube
Tory Burch-Inspired Shoe Clips: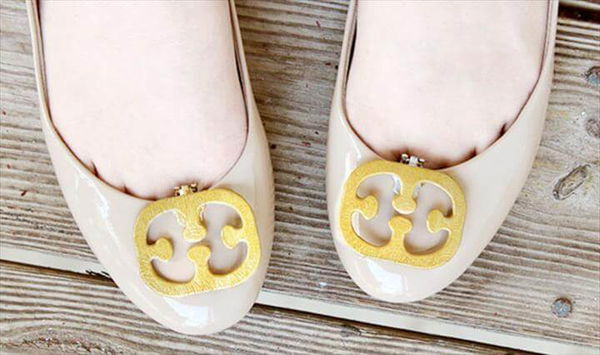 Image: collegefashion.net
DIY Woven Shoe Clips: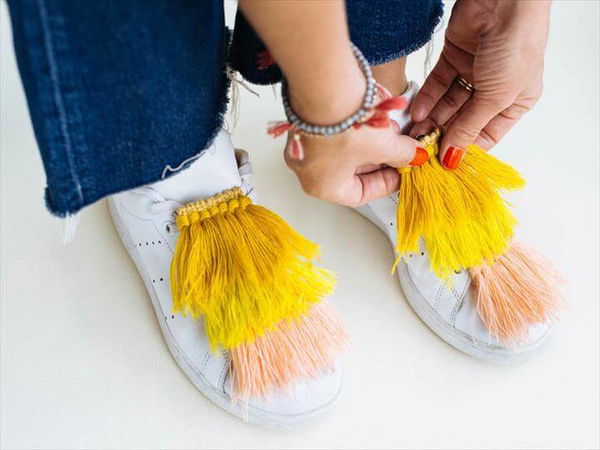 Image: blog.etsy
Vintage Inspired Shoe Clips: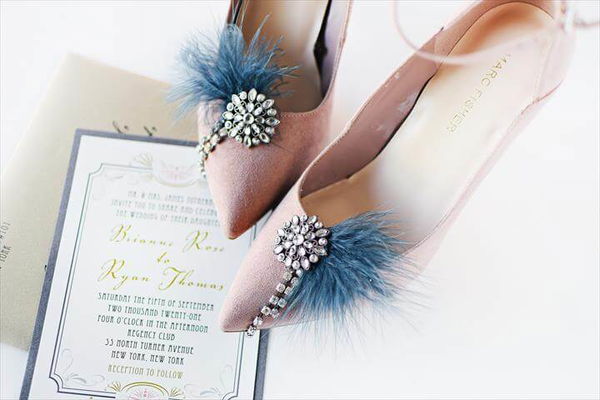 Image: beaconln
DIY Heart Shoe Clips: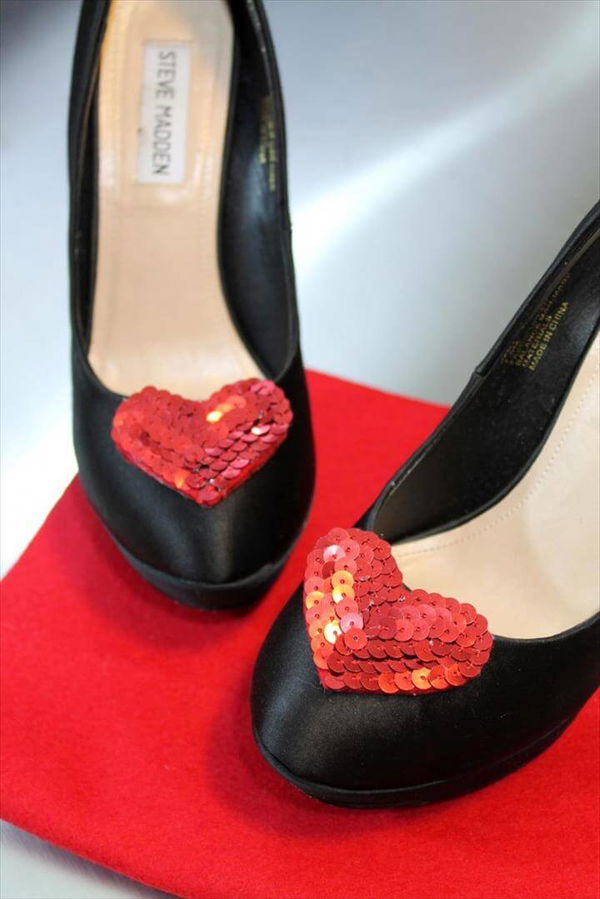 Image: thespiffycookie
Jeweled Beads Shoe Clips: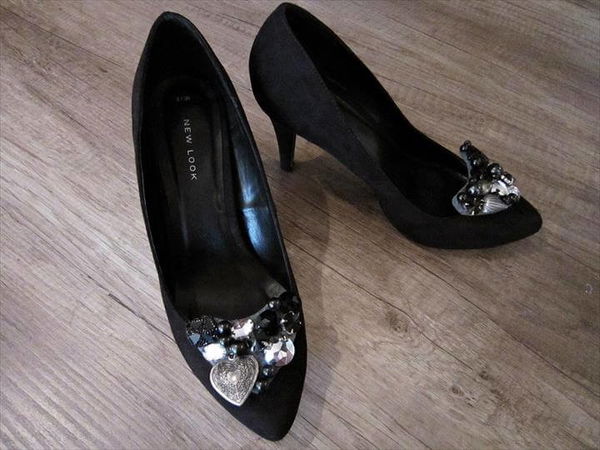 Image: lilmissboho