Often we look for small things that can carry our change but most of the times we put coins at random places and ultimately loose them instead of using them when needed.
Here you will find 20 DIY Trendy Coin Purses To Make Right Now Great DIY Ideas for keeping your change and finding them at the right time. these small purses are either made of scrap leather or fabric so that you do not have to waste time and money buying new materials. Have a look at these small little monsters that look so cute and useful.
One of these projects is a vintage coin purse that looks superb. Grab some of the zippers from crafts store for these coin bags, some fabric, and other decorative stuff such as stones, beads ,laces and pearls in order to make these pouches look absolutely wonderful and attractive to eyes.
We also have free patterns for all of these projects so that you can easily try them out without much effort. The end results of all these projects that we have just talked about here are absolutely phenomenal and you will not regret any of the efforts made for any of these projects. Select your favorite kind of small purse and grab all the supplies that you need to have to make it and start your project this holiday. Not much of your precious time will be required for these creative projects but through this task you may be able to explore your creativity in a unique way.
Share these amazing ideas with others also so they might find them useful for themselves. All the projects are available along with tutorials so that no one should miss out on the finest details.
Useful Mini Coins Purse: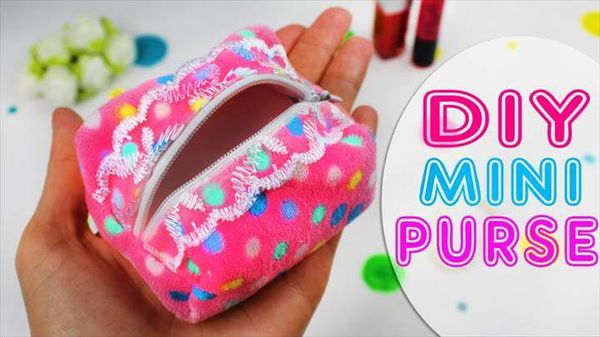 Image: youtube
Vintage Coin Purse Tutorial & Pattern: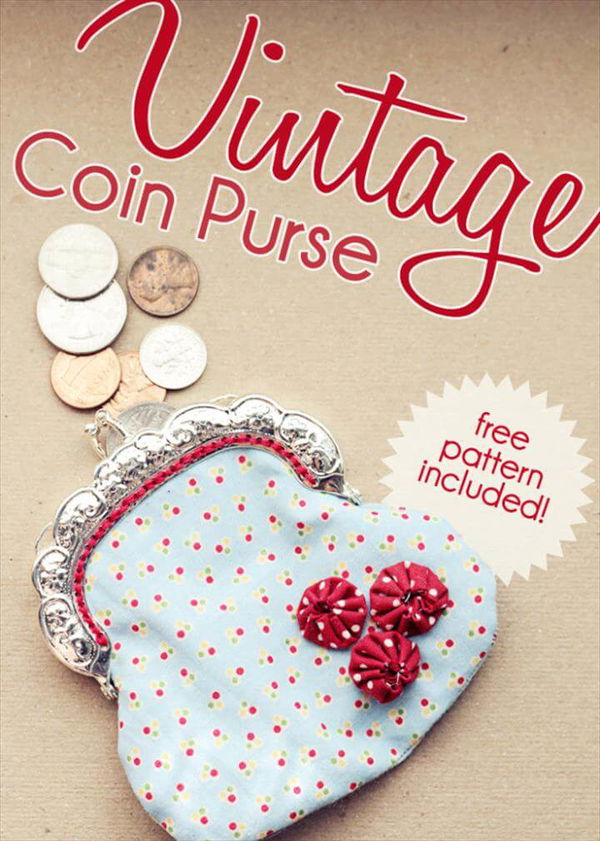 Image: blog.consumercrafts
Fairy Bread Coin Purse: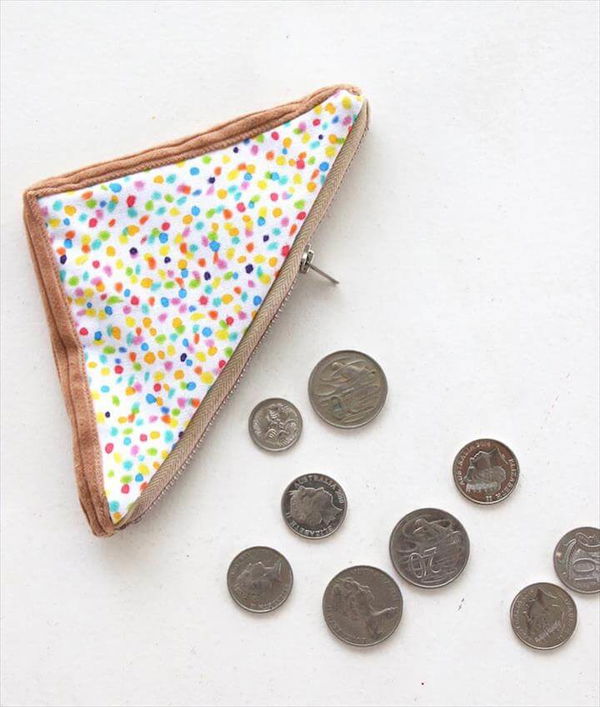 Image: mypoppet.com.au
Quick & Easy Embroidered Coin Purse: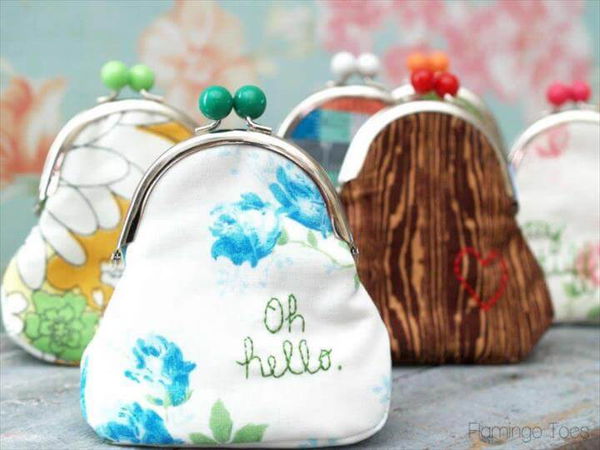 Image: flamingotoes
Patchwork Zipper Coin Purse: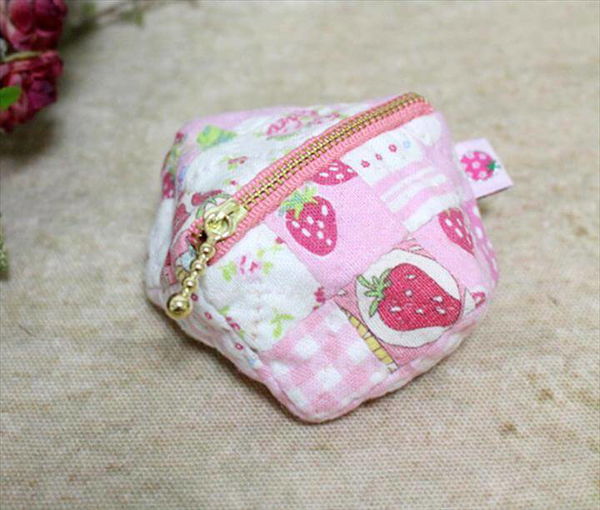 Image: handmadiya
Zip Itself Coin Purse Tutorial: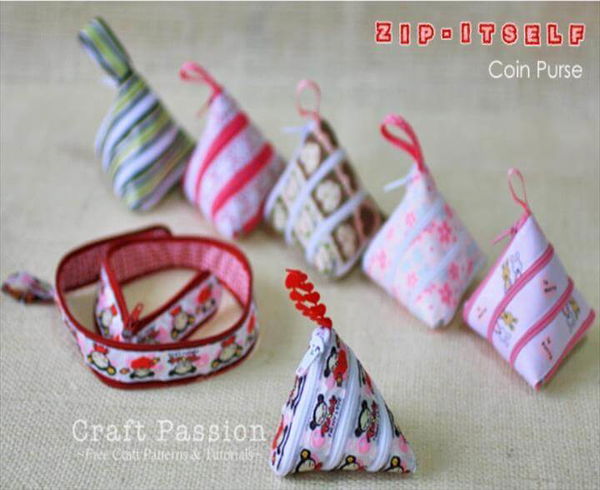 Image: craftpassion
Easy Padded Coin Purse Tutorial: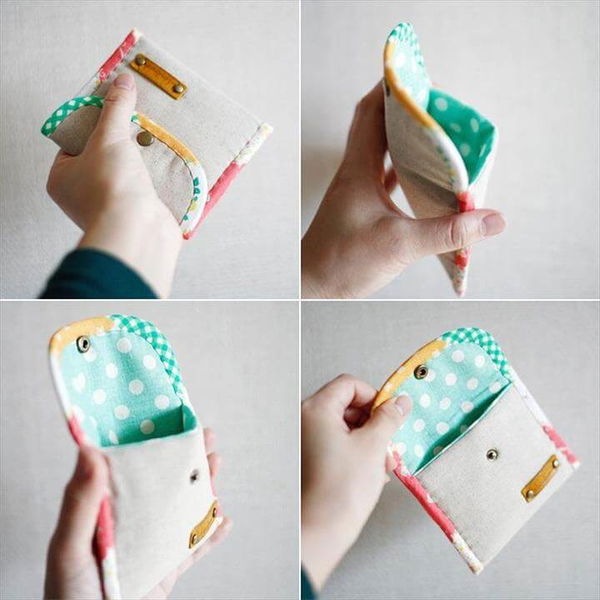 Image: handmadiya
Quick Coin Purse DIY:

Image: liveitloveitmakeit
Mini Coin Pouch: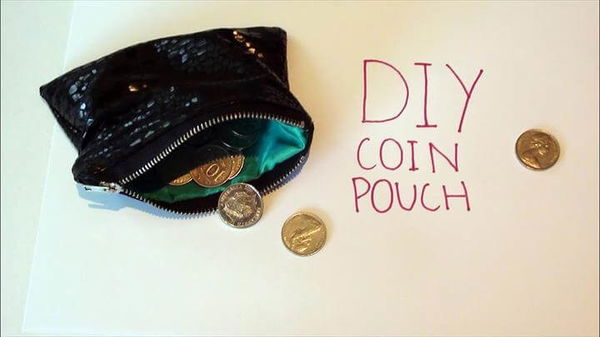 Image: youtube
DIY Tutorial Bunny Coin Purse (With Free Pattern)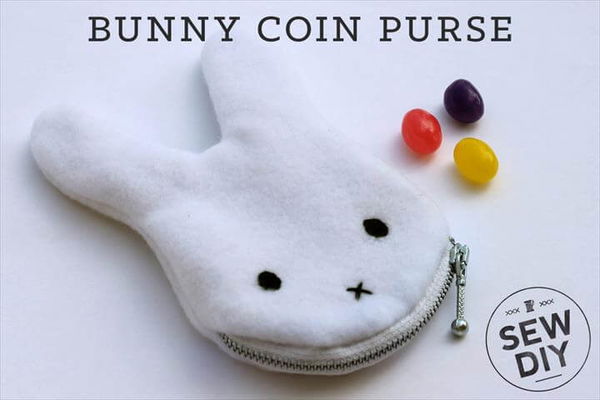 Image: sewdiy
Coin Purse With Zipper Sewing Pattern: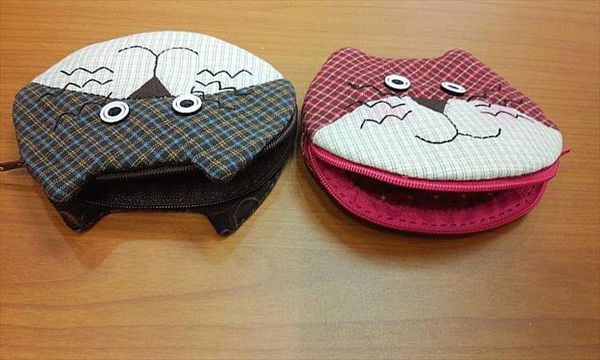 Image: handmadiya
Simple Drawstring Coin Purse: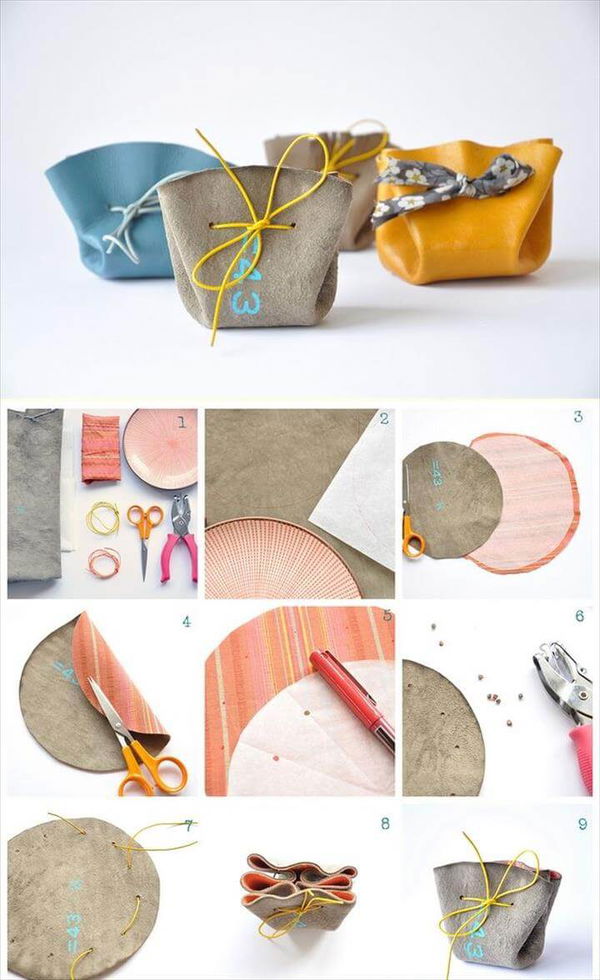 Image: betweenthelines.blogspot
Adorable Coin Purse: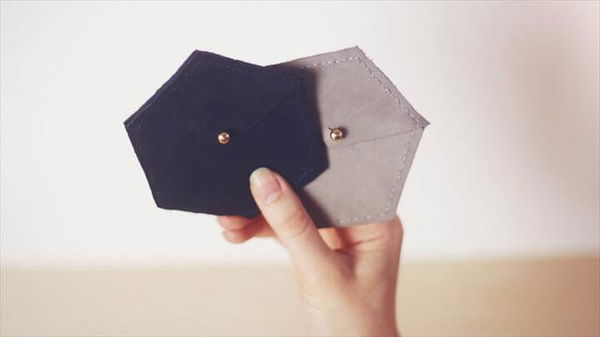 Image: youtube
Deer Long DIY Hand-Embroidered Gold Bag: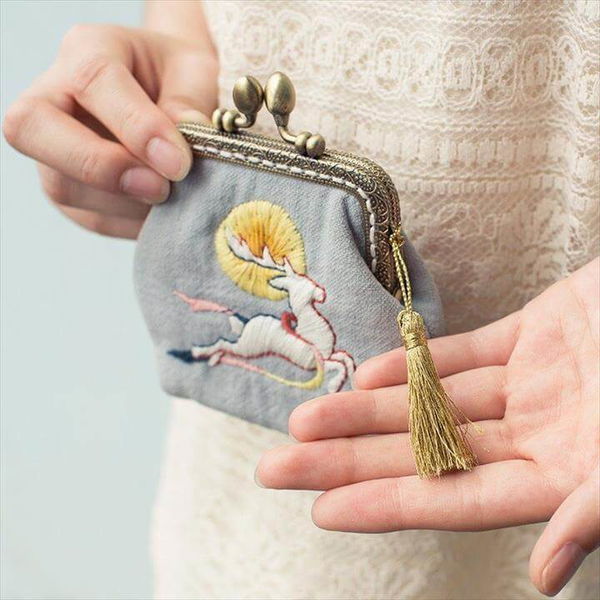 Image: pinkoi
DIY Flappy Coin Purse Tutorial:

Image: free-tutorial.net
Mini Back Pack Coin Purse: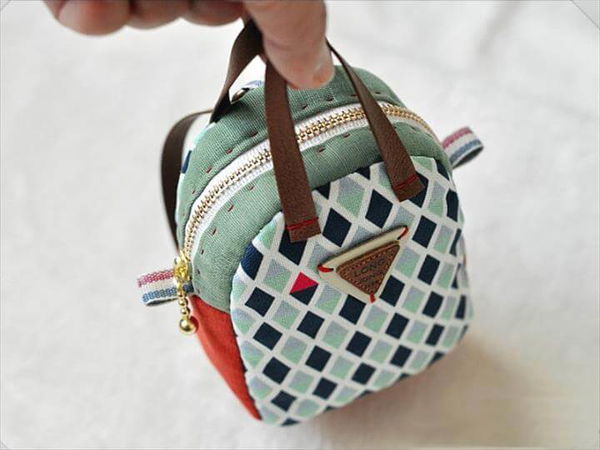 Image: handmadiya
Bleach Patterned Fabric Coin Pouch: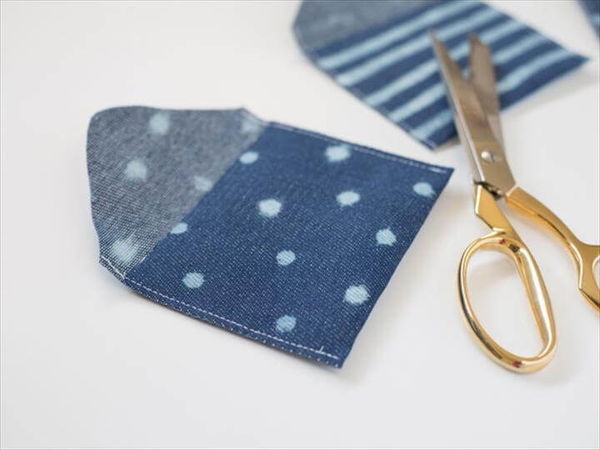 Image: mumtastic.com.au
Vintage Coin Purse Tutorial & Pattern: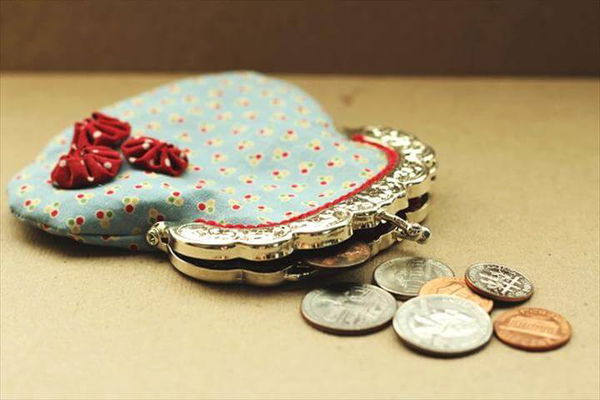 Image: consumercrafts
Sew Cute Macaron Coin Purse: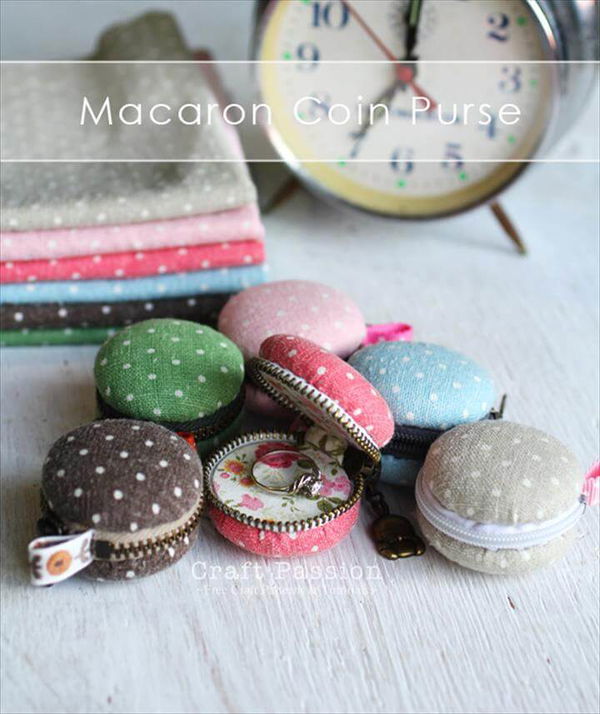 Image: craftpassion
Fabric Coin Purse – Simple To Make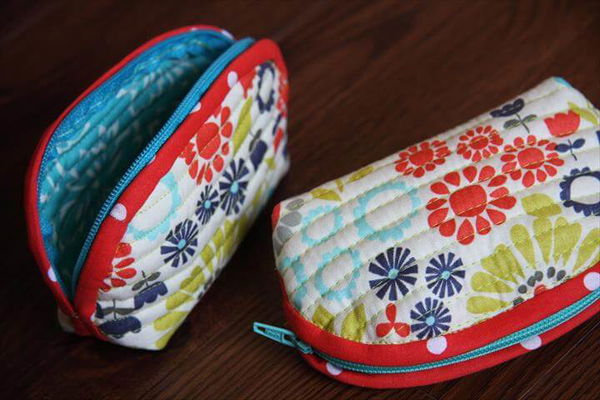 Image: latergatorcrafts.blogspot