When you are up to any creative project its always a clever idea to select a particular theme. When you select any theme , the project becomes easier for you. Many people like fruits and like to make creative items with the fruit theme. For those of you who are pineapple fans, here we have some selected cute and creative pine apple crafts that you can easily make.
The first project that you see over here is a fleece pine apple pillow made easily with just a few crafts and supplies. Select a yellow and green fabric for this project.
Next we have some flower post made with the same theme. You just have to take planters of different sizes, paint them in such a way that they give a pine apple look and then keep any of your favorite plants inside them. also, you can make something for your study table. You can easily make a cylindrical pencil holder with the same theme as you can see here in this project. Besides all this you can also make use of crochet and make different creative items with it such as wash cloths and much more.
If you have any occasions coming up you can also make some pine apple gift boxes, DIY gift wraps and other gifting related pine apple themed items. Fruit coasters also looks great at summer parties and evening tea time. make some fruity coasters this time with pine apple being the kind of all fruits. you can further decorate your house with this theme this summer and enjoy. Fruity theme always look good in summers son try to make as much as creative fruity items as you can to sooth your eyes this hot season. If you have any birthday parties lined up this summer , you can make some extra ordinary special and attractive pine apple birthday props using some basic creative skills and supplies.
Surprise your friends and family with the above discussed pine apple related creative projects and do share the 100 + Ridiculously DIY Pineapple Crafts You Will Love To Make ideas with them also. Tutorials are available in the links given at end of every project.
Fleece Pineapple Pillow: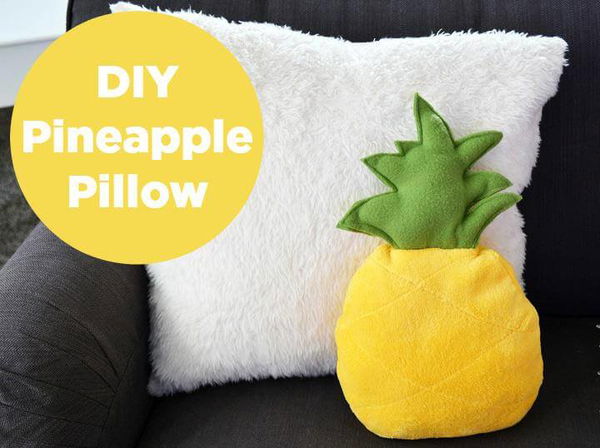 Image: consumercrafts
Pineapple Flower Pots:

Image: timeoutwithmom
Summer Pencil Holders: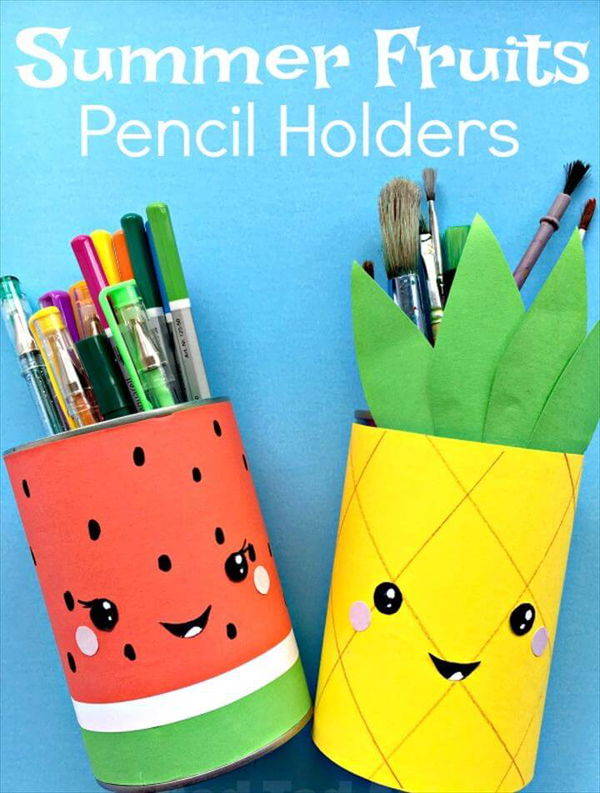 Image: redtedart
Pineapple Craft Roundup – Crochet Pineapple Washcloths

Image: persialou
Bubble Wrap Pineapple Craft For Kid's: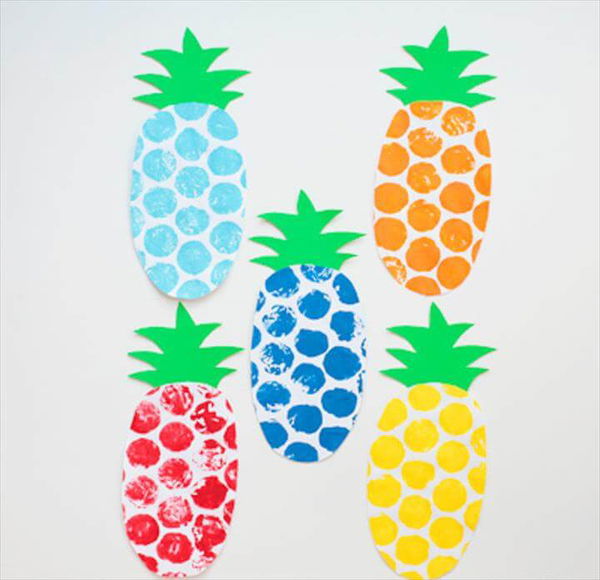 Image: nontoygifts
Pineapple Donut Holes: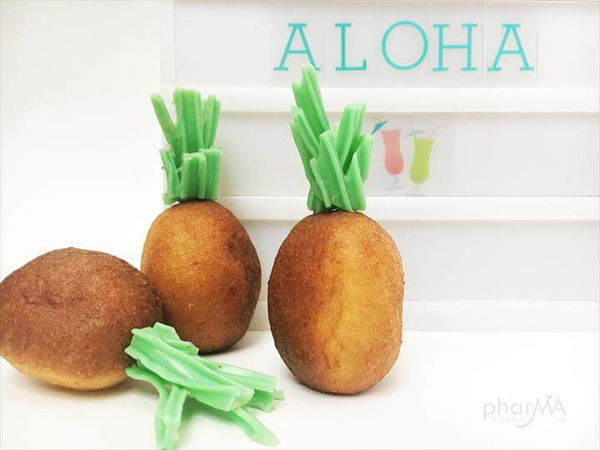 Image: phar-ma
Pineapple Pillows: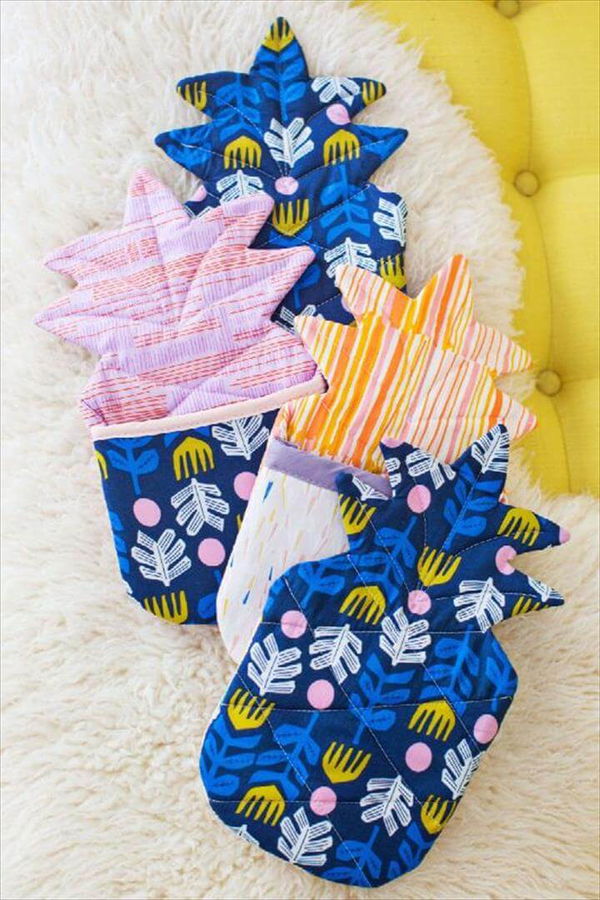 Image: momhomeguide
Gift Box Template DIY – Pineapple Treat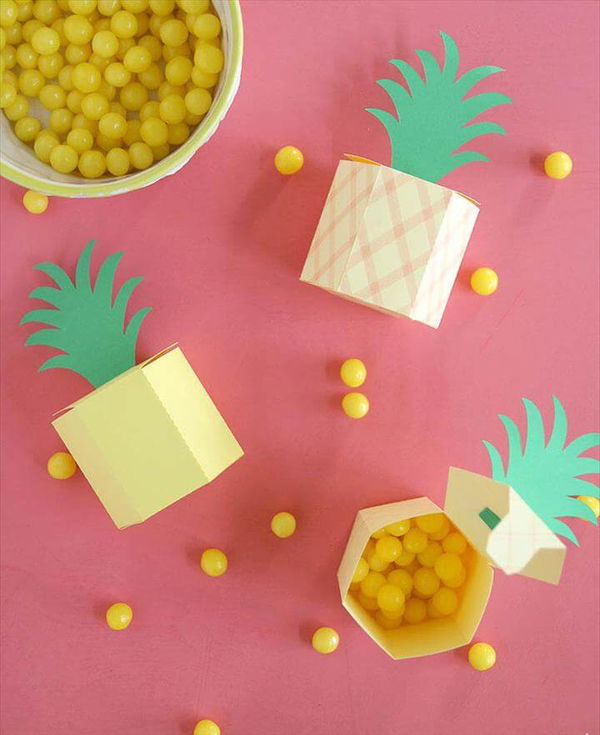 Image: blog.consumercrafts
DIY Pineapple Tote Bag – Potato Stamping Method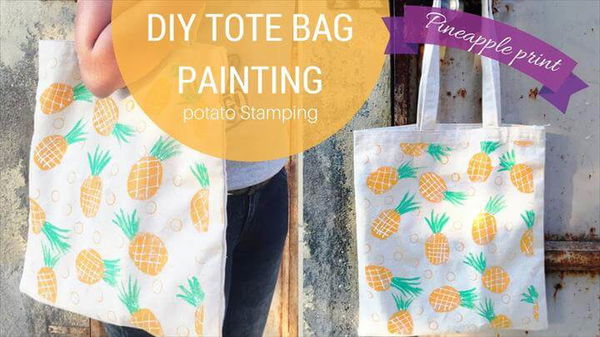 Image: youtube
Pineapple Planter: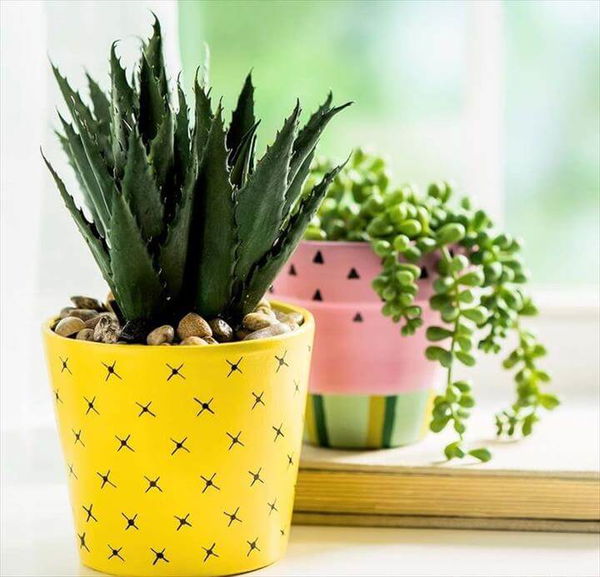 Image: todayscreativelife
DIY Fruit Coasters:

Image: craftaholicsanonymous.net
Pineapple Door Decor: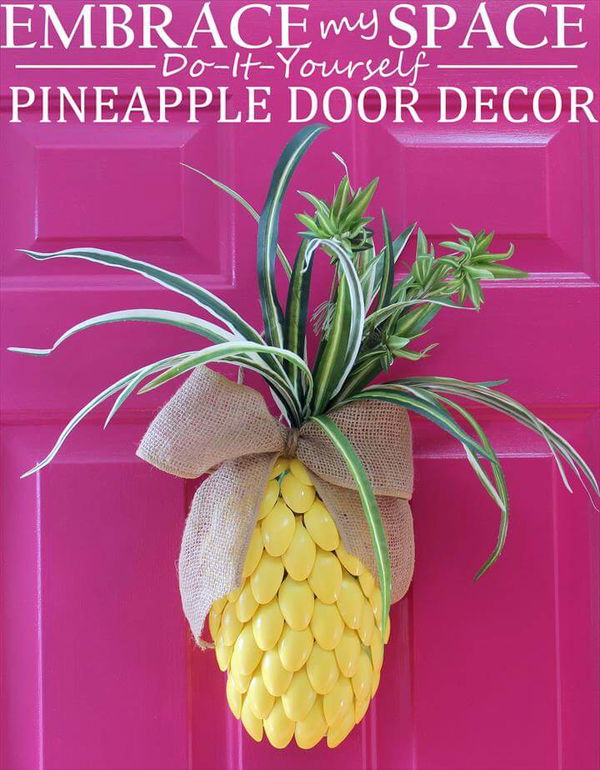 Image: saraannbates.wordpress
Cute Pineapple Planters: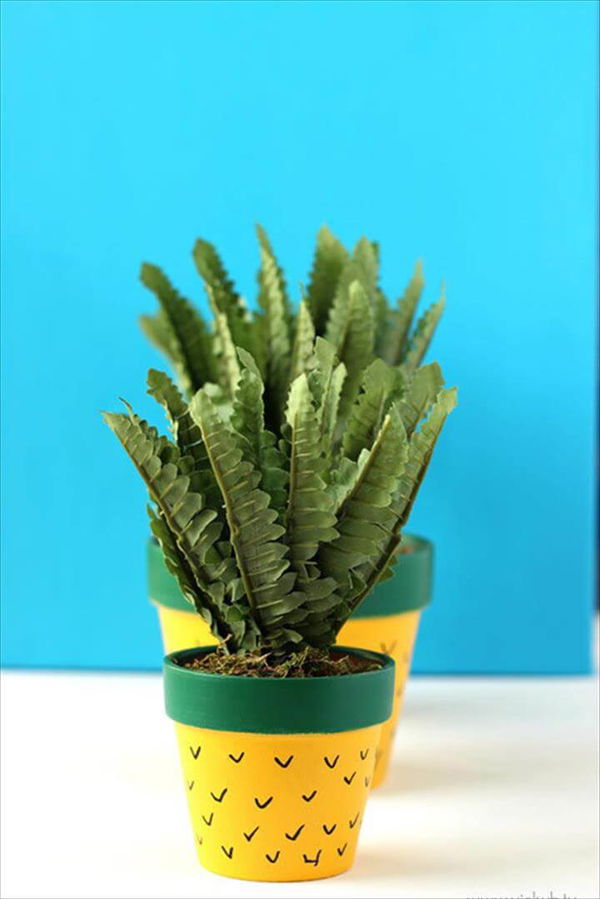 Image: cutoutandkeep.net
Geometric Pineapple Clock:

Image: hellolidy
Printable Pineapple Party Hats: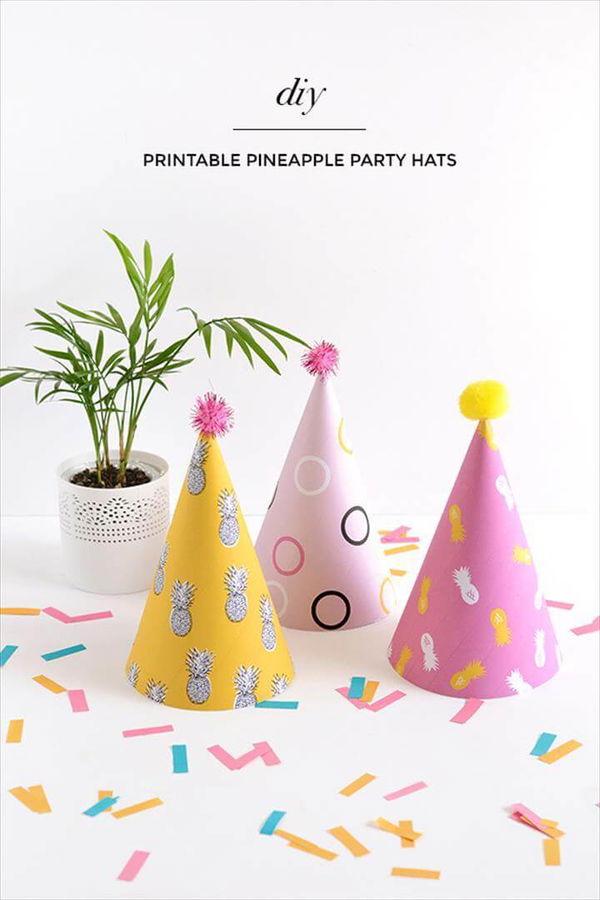 Image: makeandtell
Pineapples From Walnuts: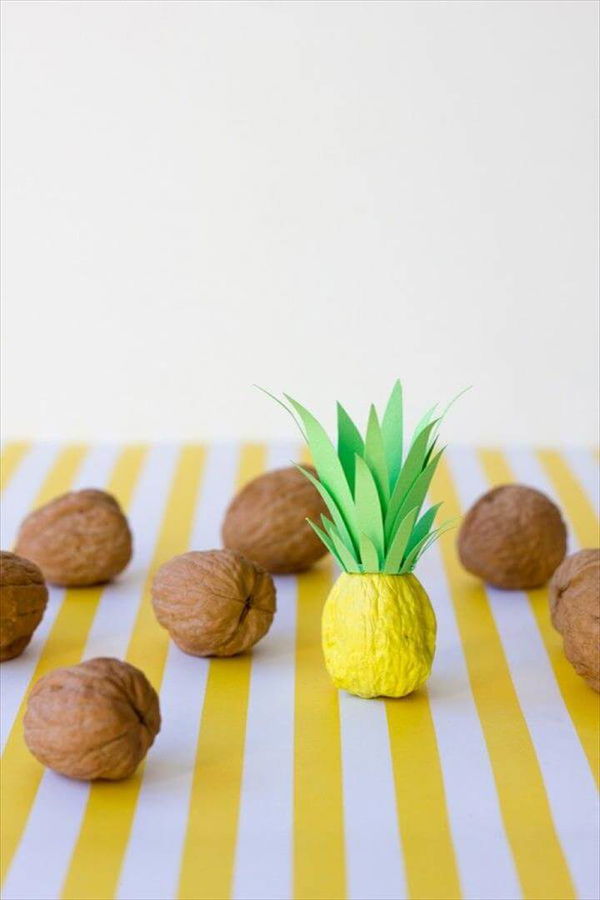 Image: studiodiy
Tote Bag With Pineapples: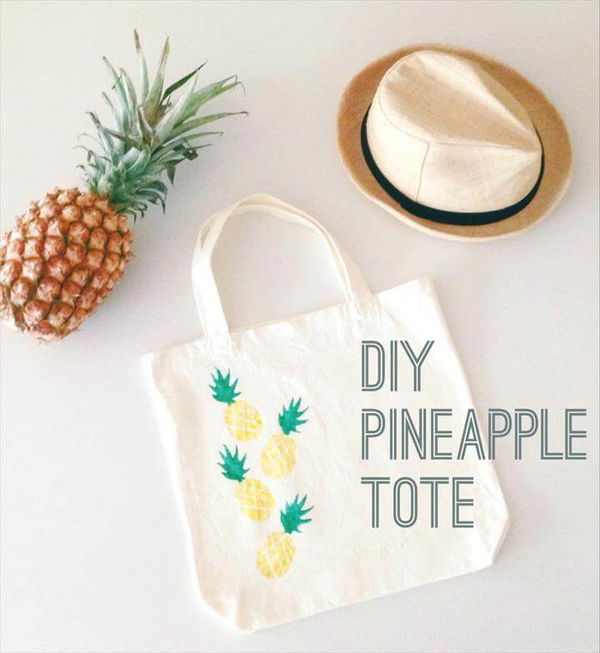 Image: spoonfulofpretty
Pineapple Geometric Wall Art: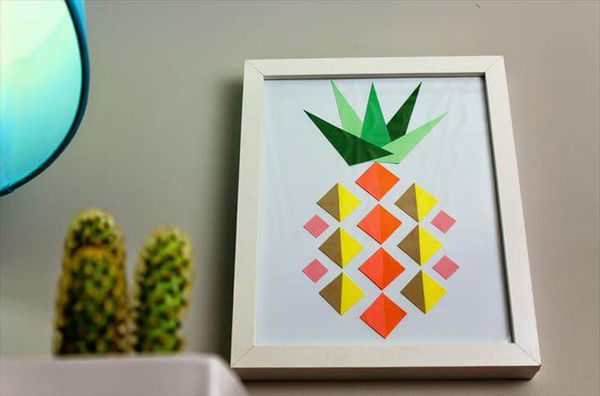 Image: randomness-overload.blogspot
DIY Fruit Piñatas: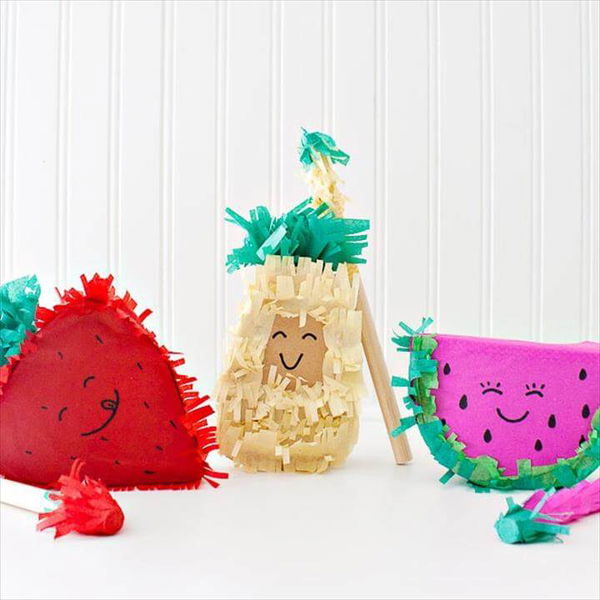 Image: eighteen25
Paper Pom Pom Pineapple: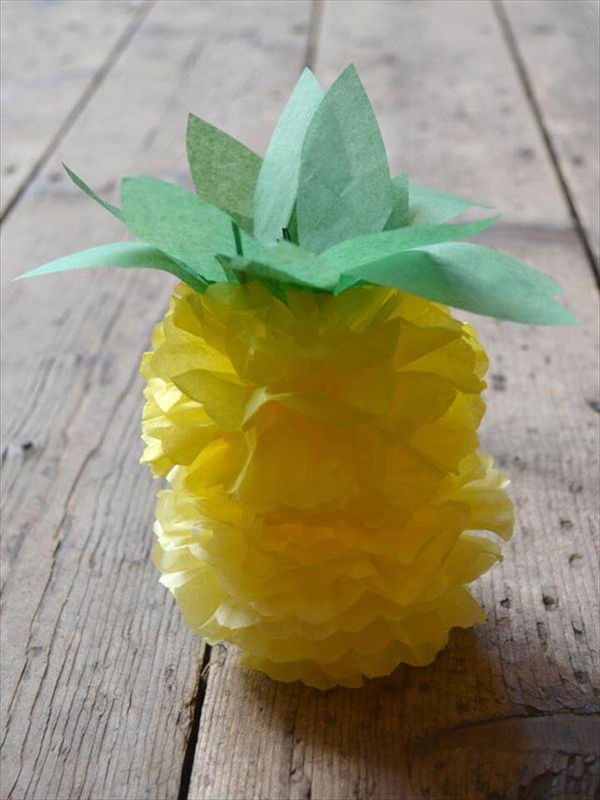 Image: youtube
Pillow Pineapple Consumer Craft: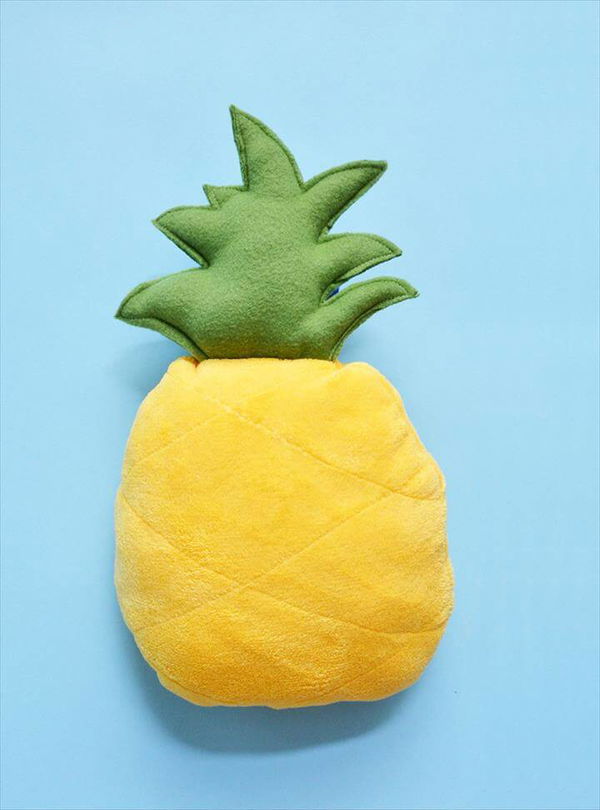 Image: consumercrafts
Mason Jar Pineapple: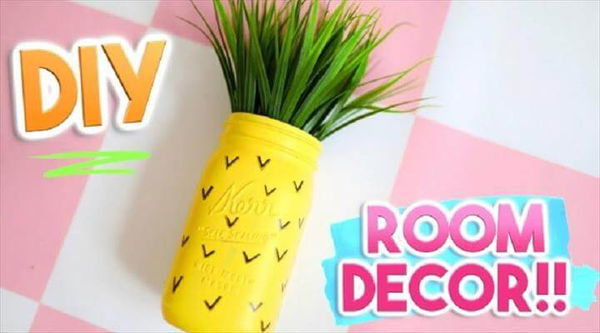 Image: youtube
Summer Pineapple DIY Zipper Pouch: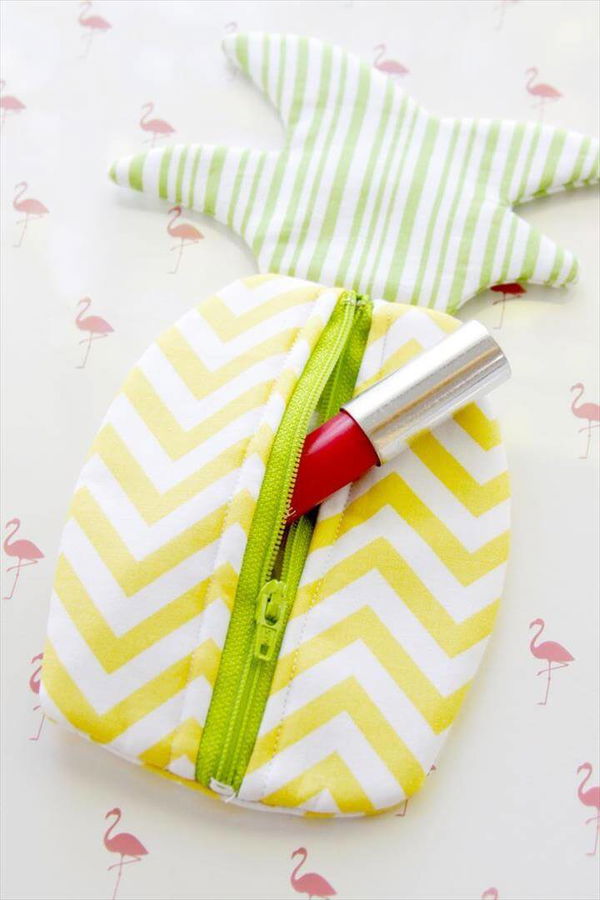 Image: diyour.net
Egg Pineapple Planter: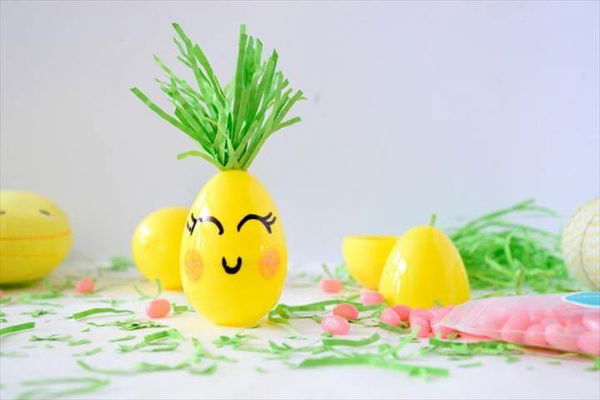 Image: hellosplendid
Pineapple Cactus – Neon Pineapple Airplant Holder

Image: ispydiy
Yellow Crochet Pineapple Pin – Mini Crochet Pineapple Pin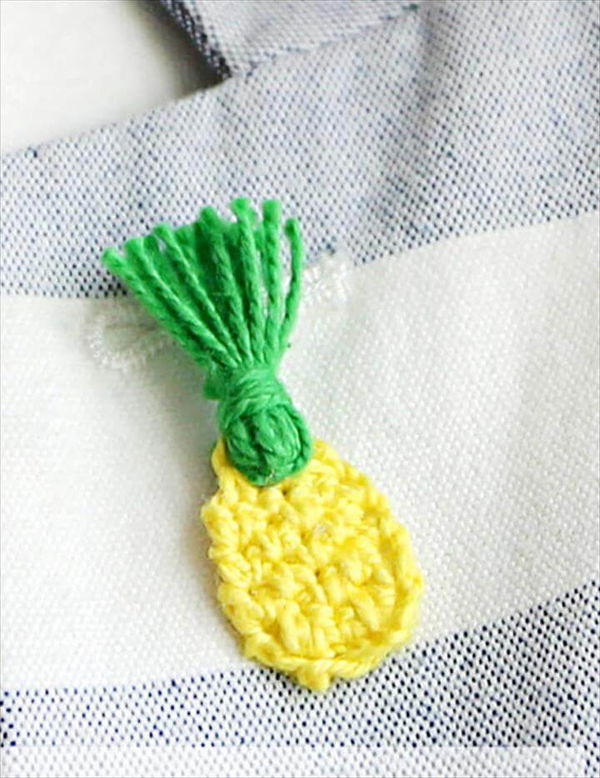 Image: persialou
Gift Box Template Pineapple: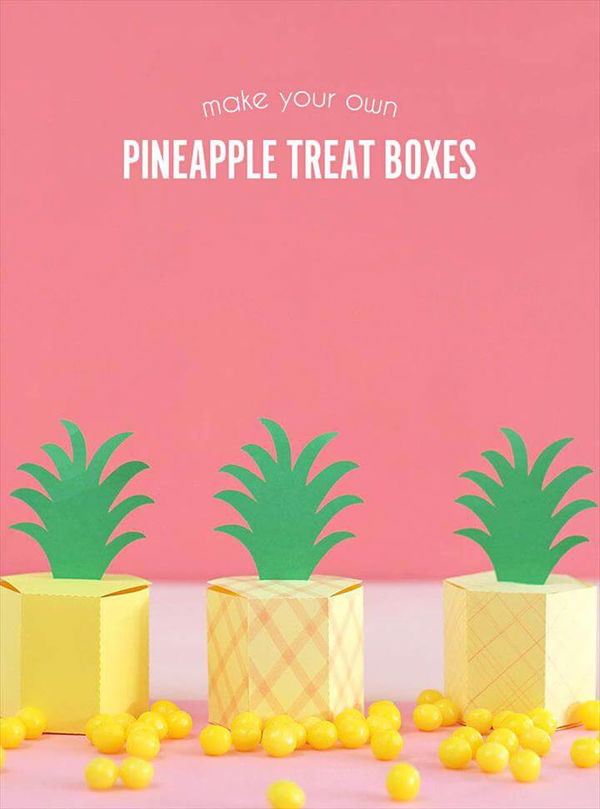 Image: consumercrafts
Pineapple Wine Bottle: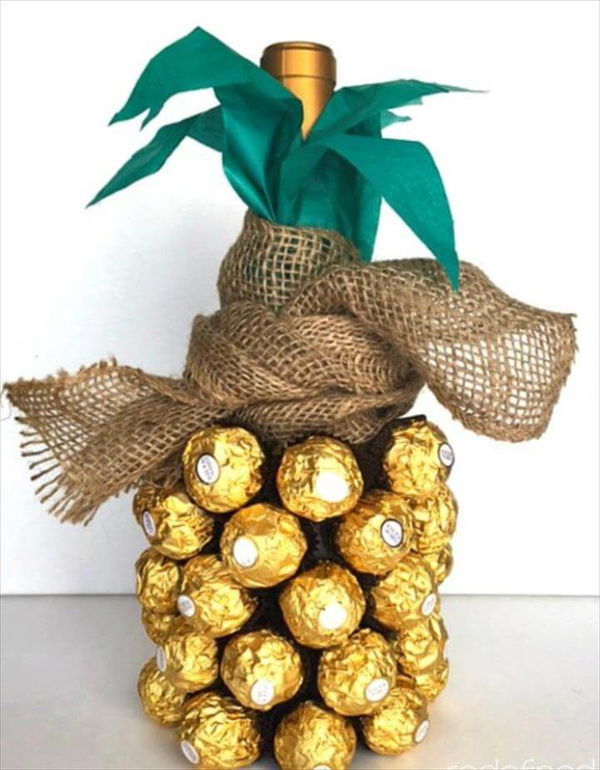 Image: redefinedmom
Paper Plate Pineapple Kids Craft: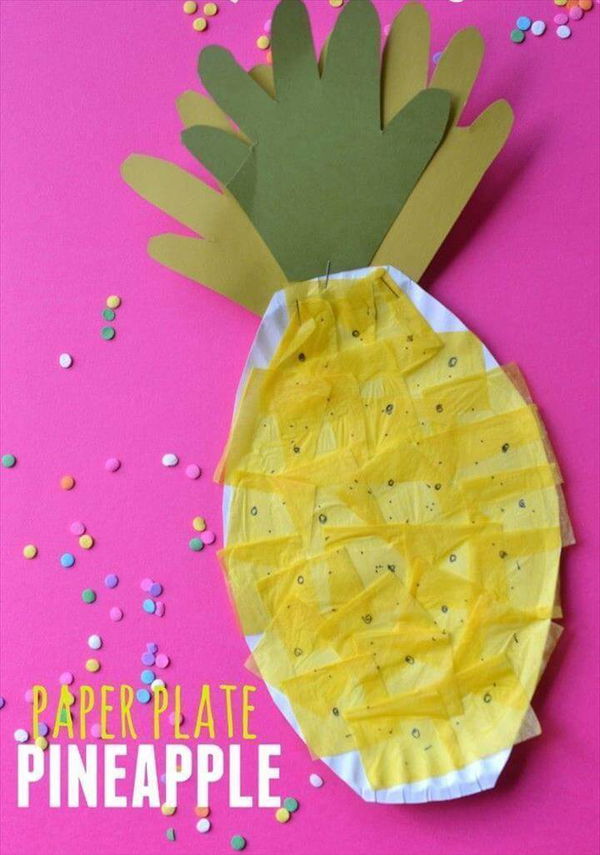 Image: gluedtomycraftsblog
Gift Box Template – DIY

Image: blog.consumercrafts
DIY Pinboard:

Image: myshinystudio.blogspot
Rainbow Pineapple Cake: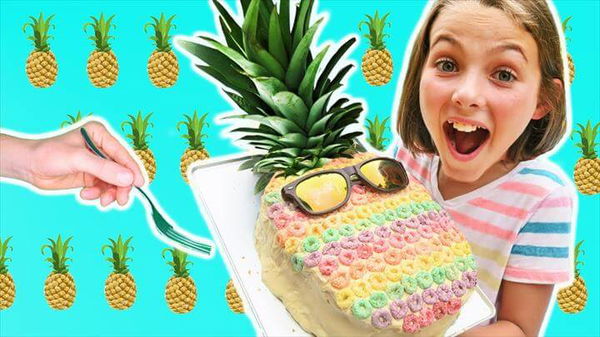 Image: youtube
DIY Pineapple Keychain: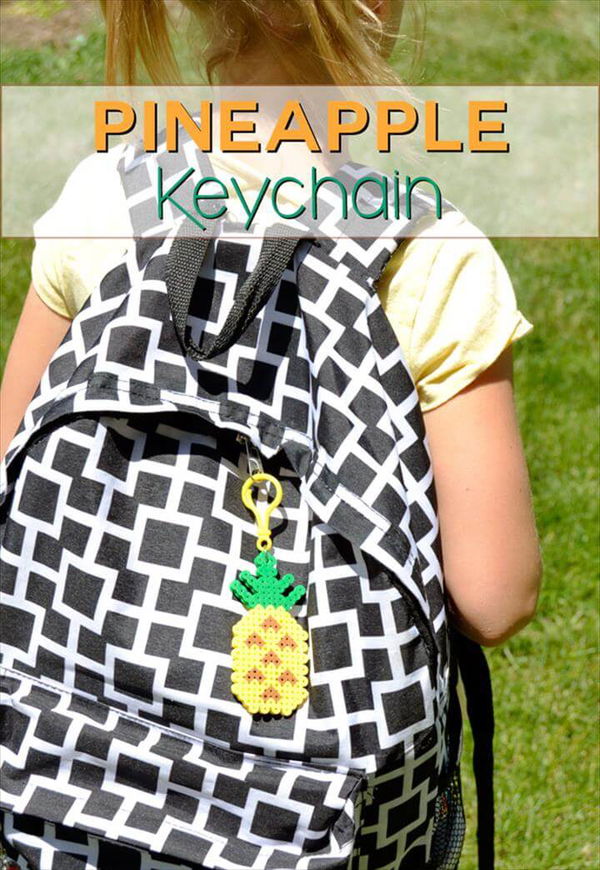 Image: fivelittlechefs
Fun Summer Cookies {Cookie Decorating}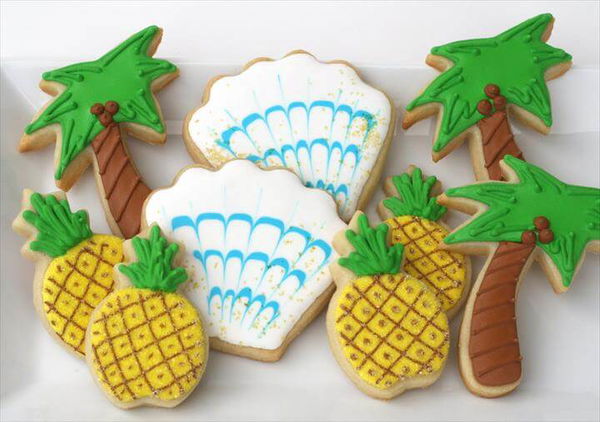 Image: glorioustreats
Pineapple Macarons: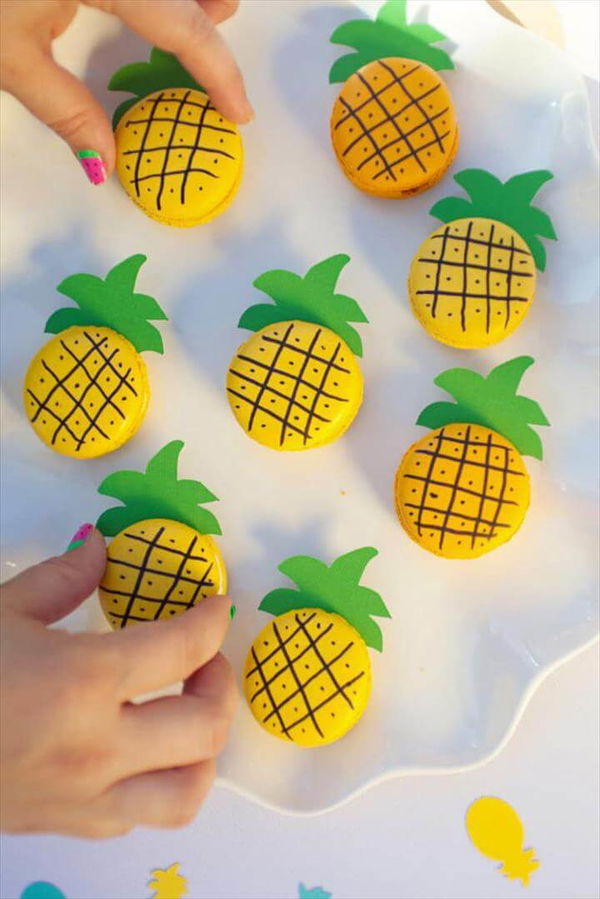 Image: briteandbubbly
Pineapple Cement Planter: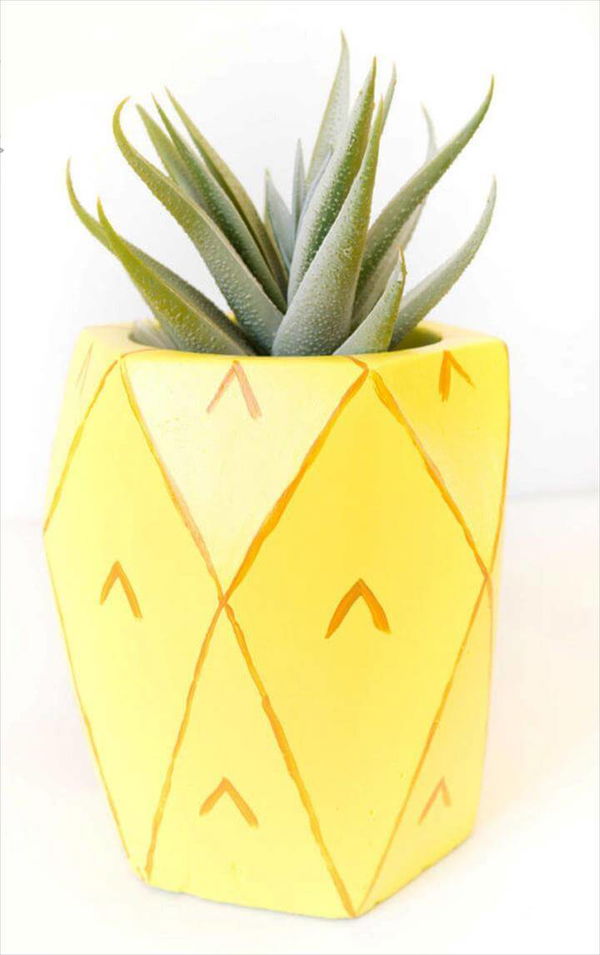 Image: blog.consumercrafts
Perfect Pineapple Party Cups: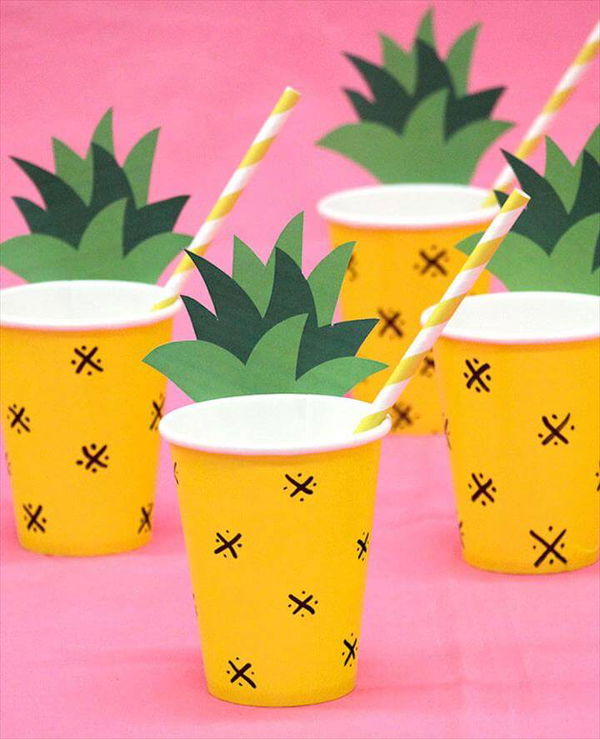 Image: boxwoodavenue
Paper Quilling Pineapple Brooch: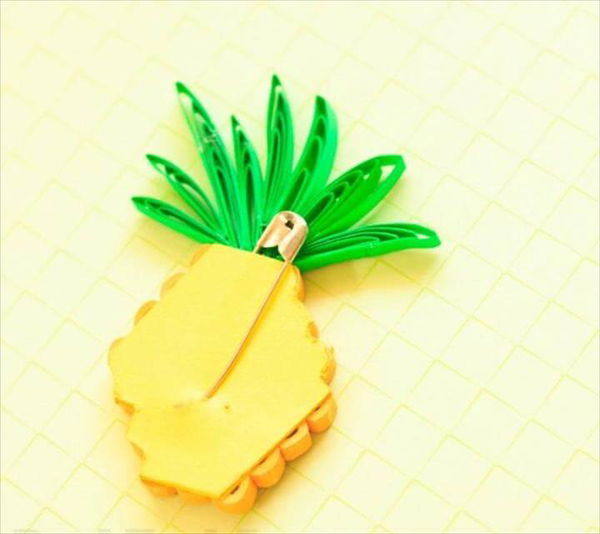 Image: redtedart
Fruit Bulletin Board – Pineapple Craft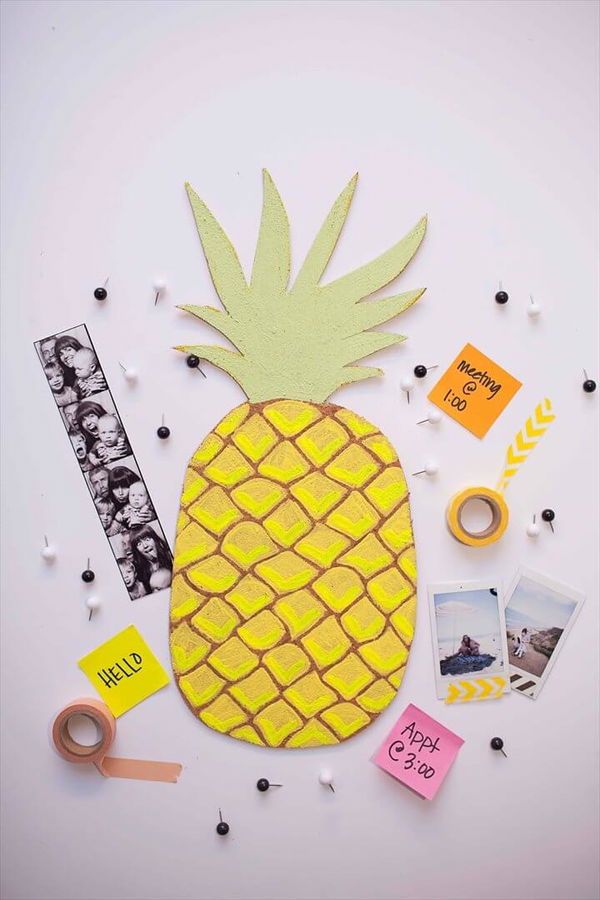 Image: tellloveandparty
Felt Pineapple Plushie: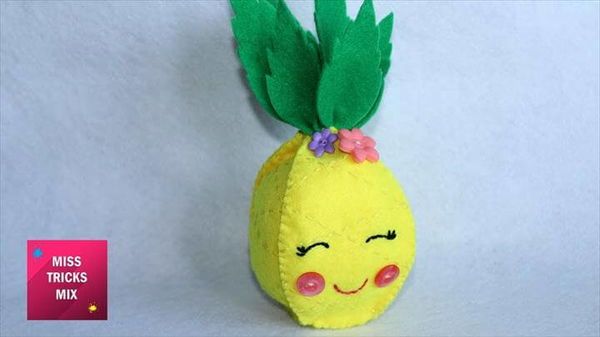 Image: youtube
Crochet Pineapple Washcloth & Applique: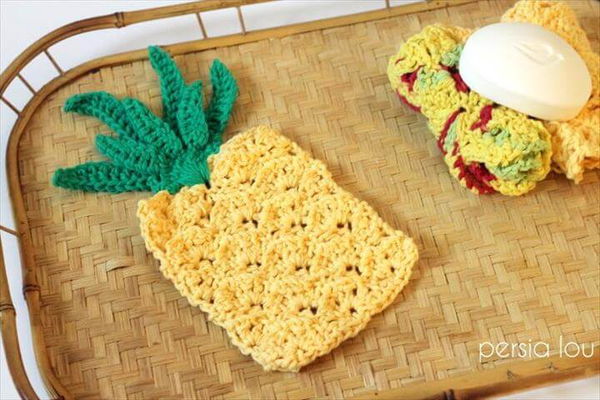 Image: persialou
DIY Hospitality Pineapple – Holiday Host & Hostess Gift Idea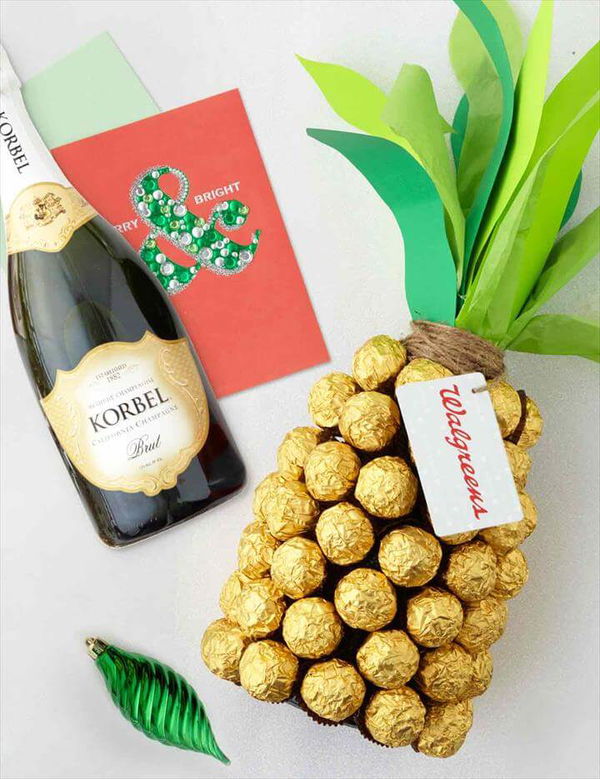 Image: weheartit
Cheerful DIY Juicy Fruit Planters To Make: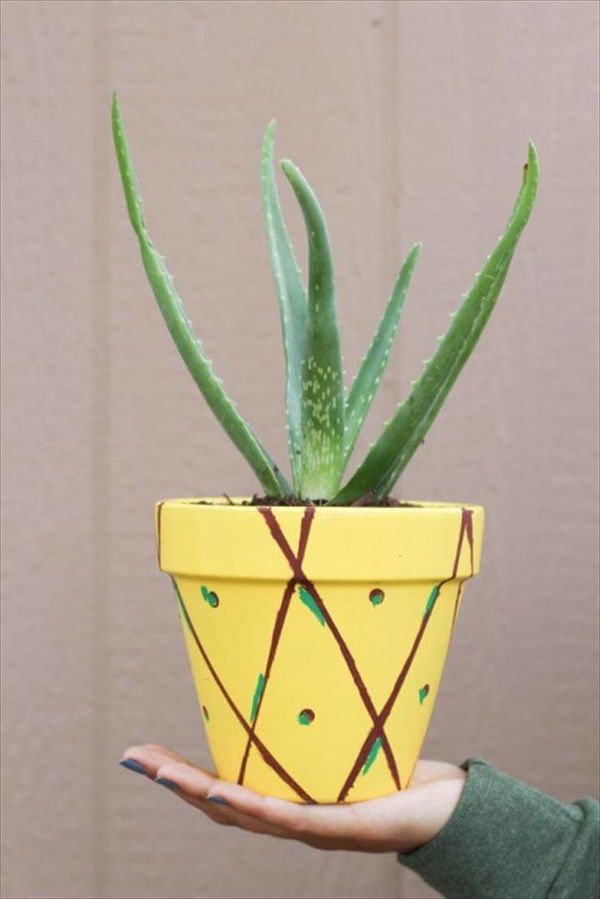 Image: shelterness
Pineapple For Home Decor: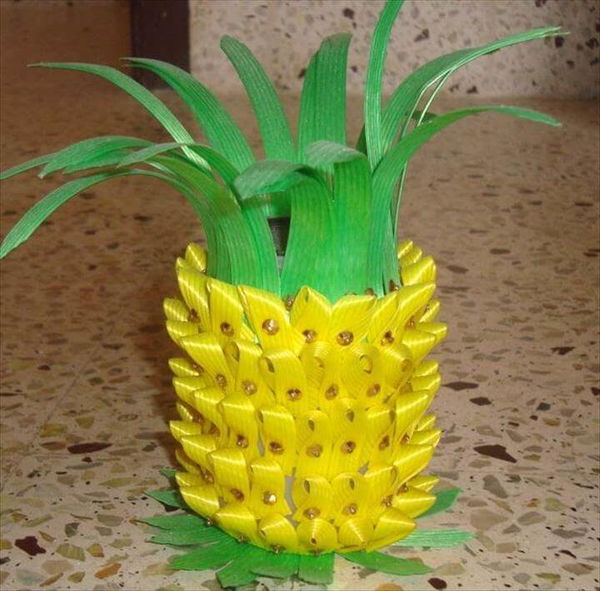 Image: youtube
Summer Pencil Holders: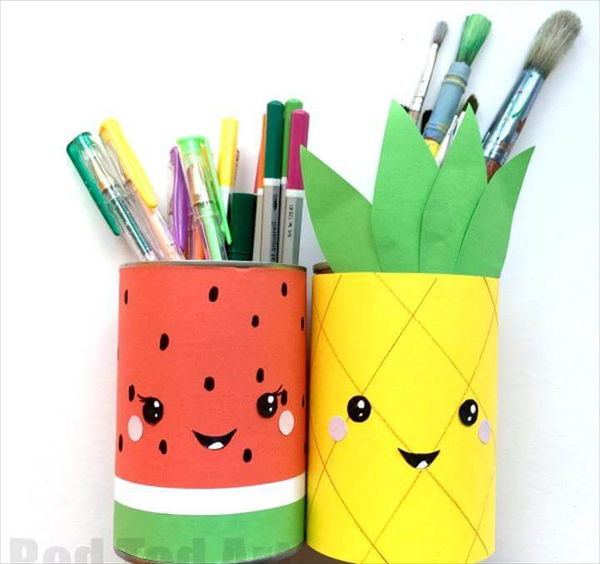 Image: redtedart
Pineapple Headband – Halloween Headpieces For Effortless Costumes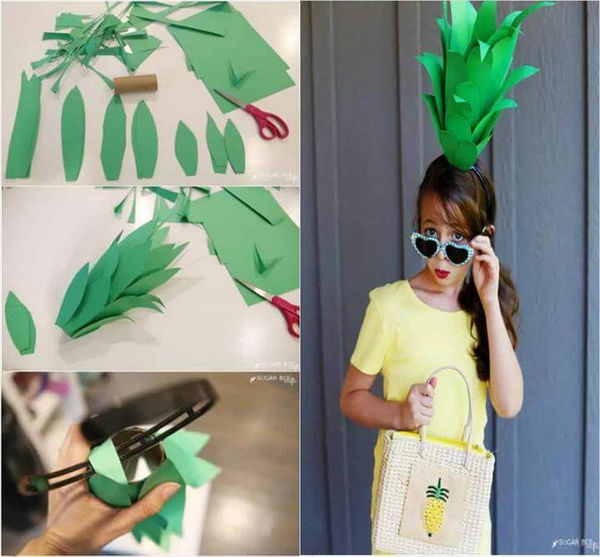 Image: sugarbeecrafts
Tissue Paper Pom Pom Pineapple:


Image: frogprincepaperie
Pineapple Tea Cozy Crochet Pattern: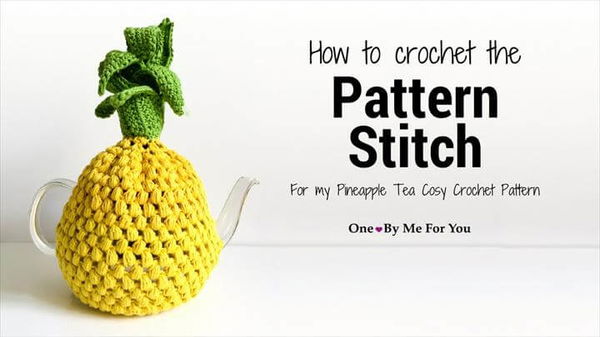 Image: youtube
Pineapple Appliqué Tank Tutorial: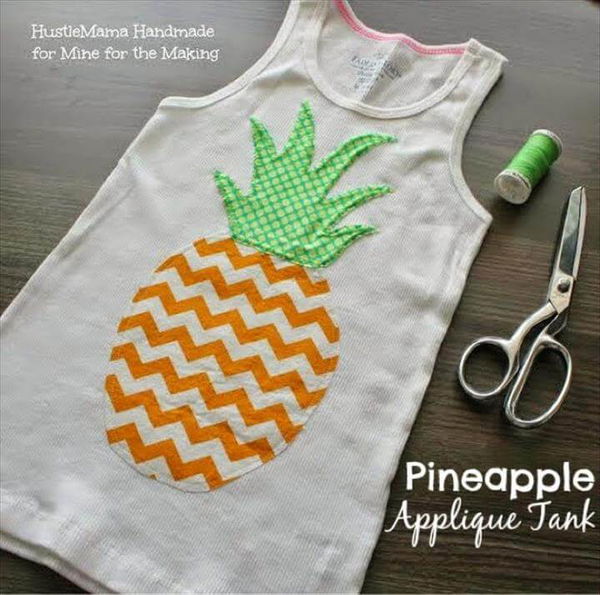 Image: mineforthemaking
Alphabet Crafts For Kid's: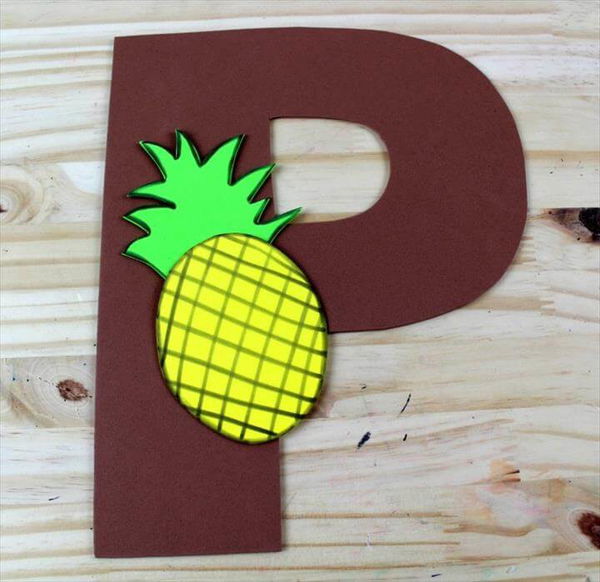 Image: frugalmomeh
Tomato Clipart Pin Cushion: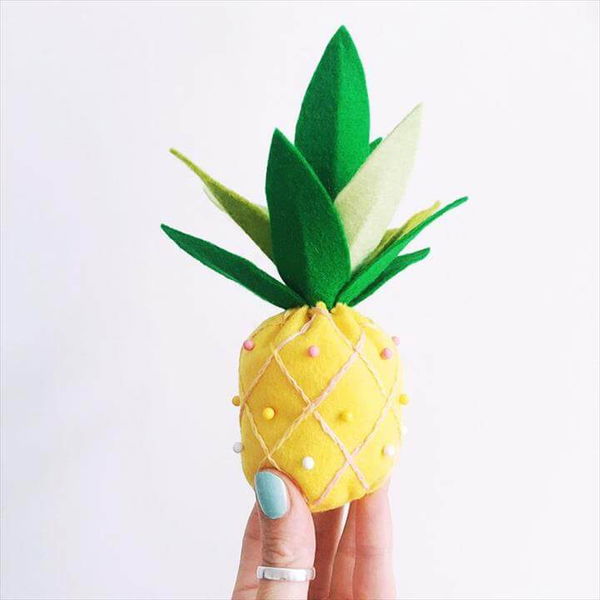 Image: comandocraft,  sewyeah.co.uk
Pineapple Tequila Cocktail: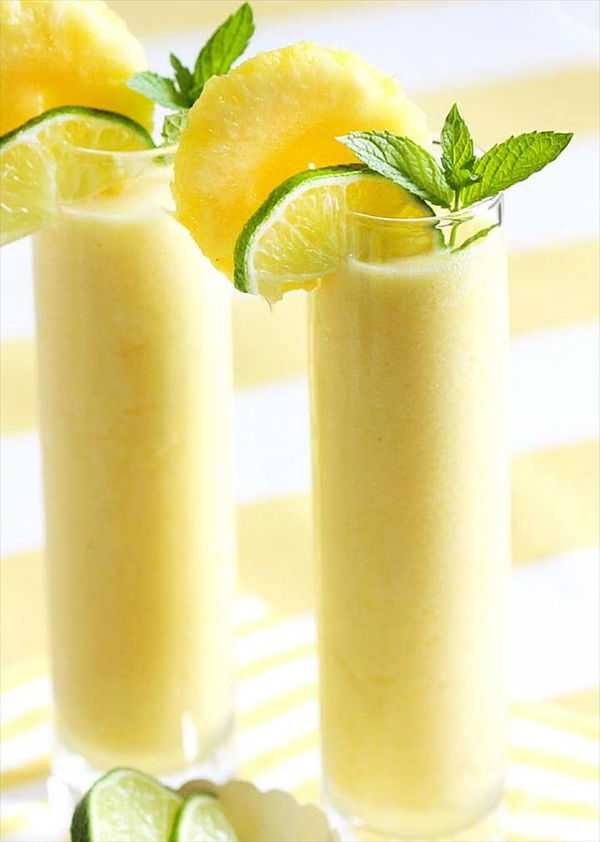 Image: diycraft.org
DIY Pineapple Cement Planter: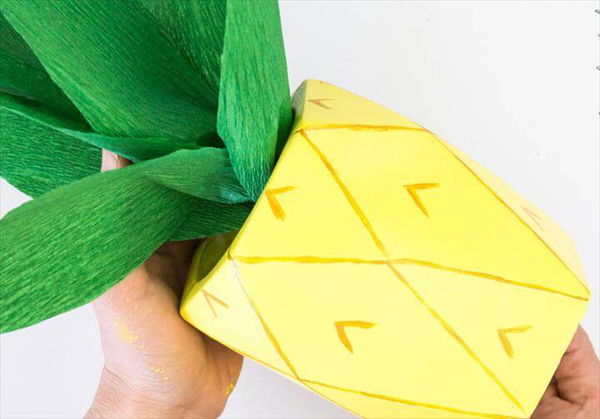 Image: consumercrafts
Origami Pineapple Summer Craft:

Image: found-here.info
Pineapple Succulent Planter: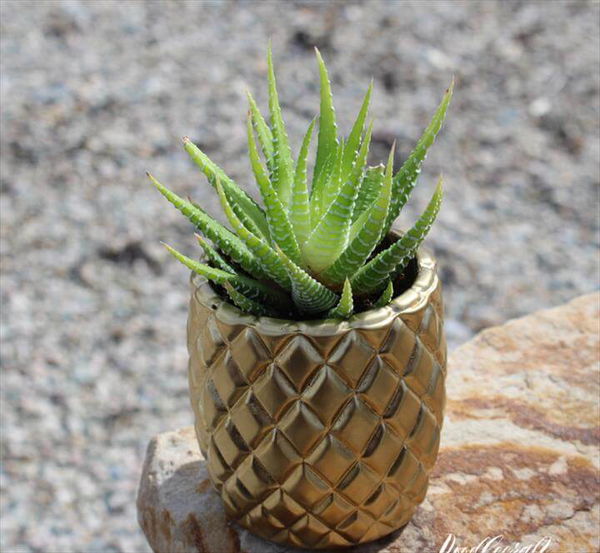 Image: doodlecraftblog
Pineapple Candle:

Image: happinessishomemade.net
Pineapple Drawstring Backpack: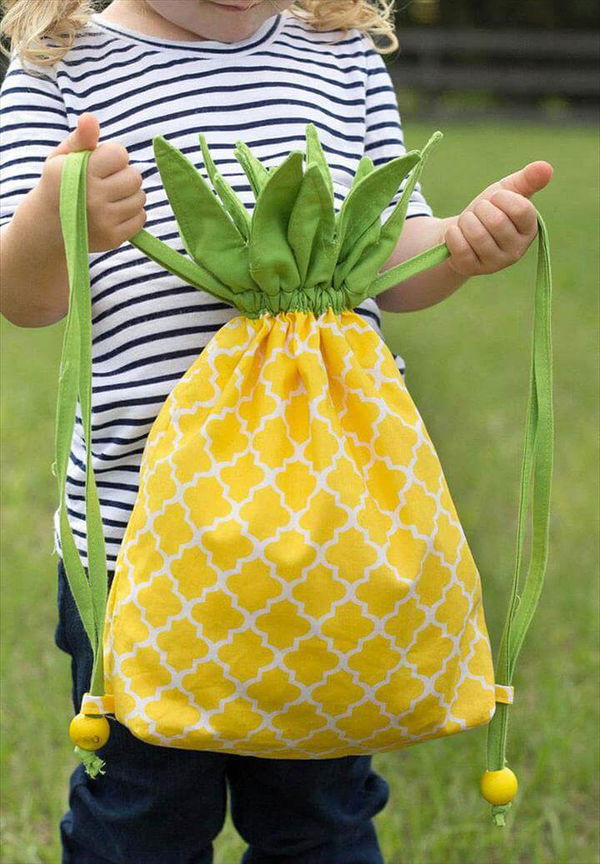 Image: makeit-loveit
Thrifty Pineapple Craft Idea: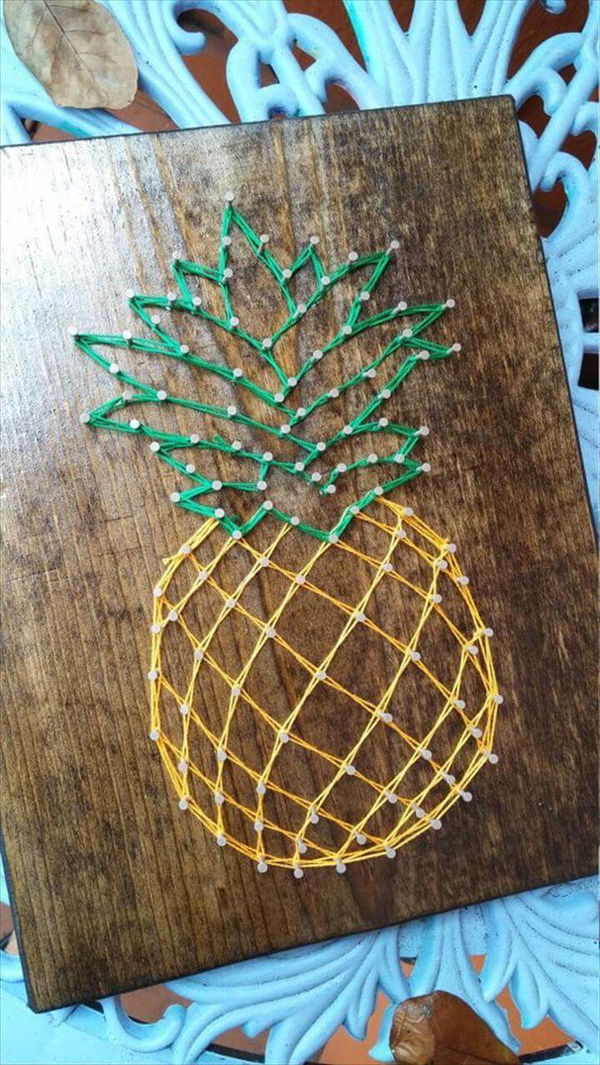 Image: modices
Pineapple Brooch Sewing Craft: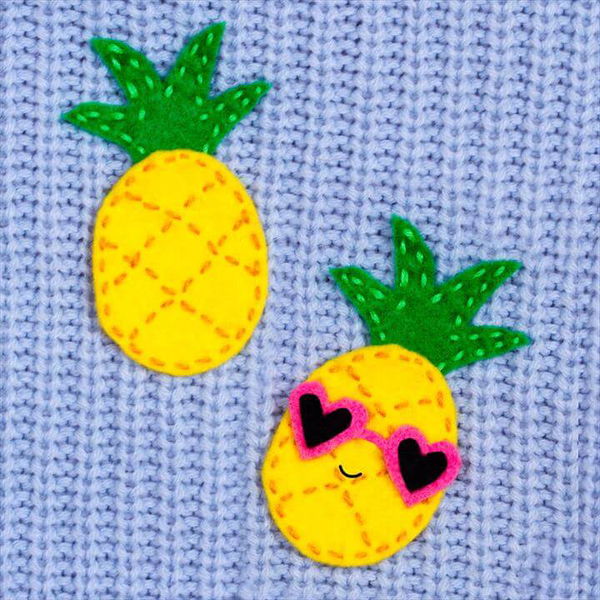 Image: doodleandstitch
Cutest Mason Jar Planter: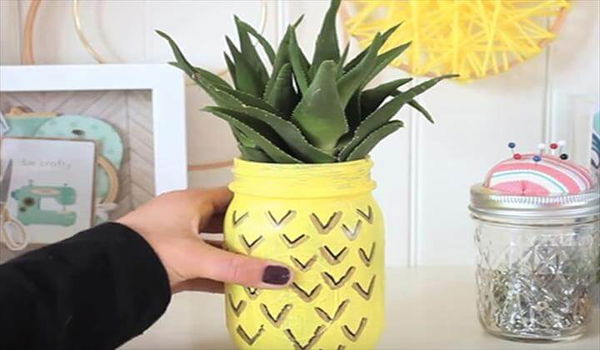 Image: diyjoy
Painted Pineapple Shoes: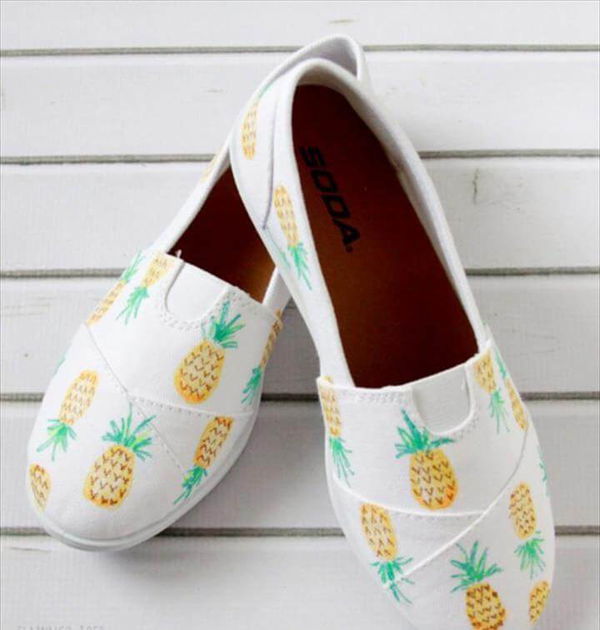 Image: flamingotoes
DIY Pineapple Stamp: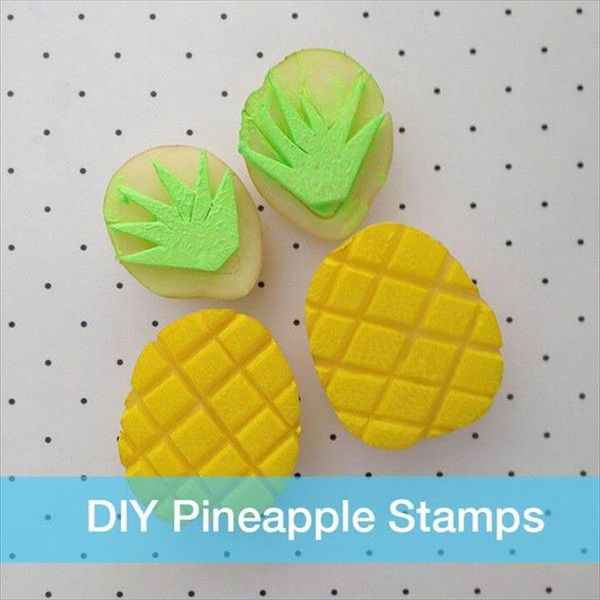 Image: funcraftskids
Pineapple Crafts Decorations For A Themed Party: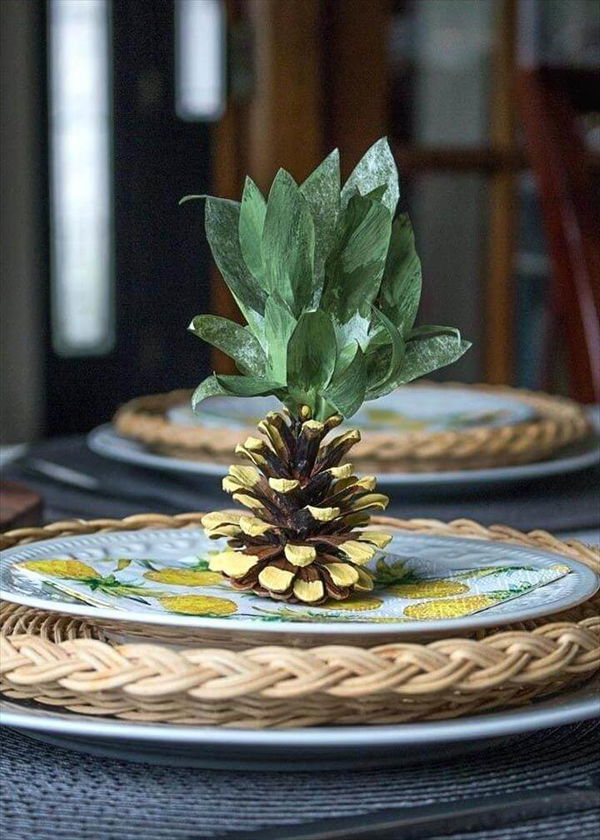 Image: binarybooks.co
Mini Pineapple Air Plant Holders: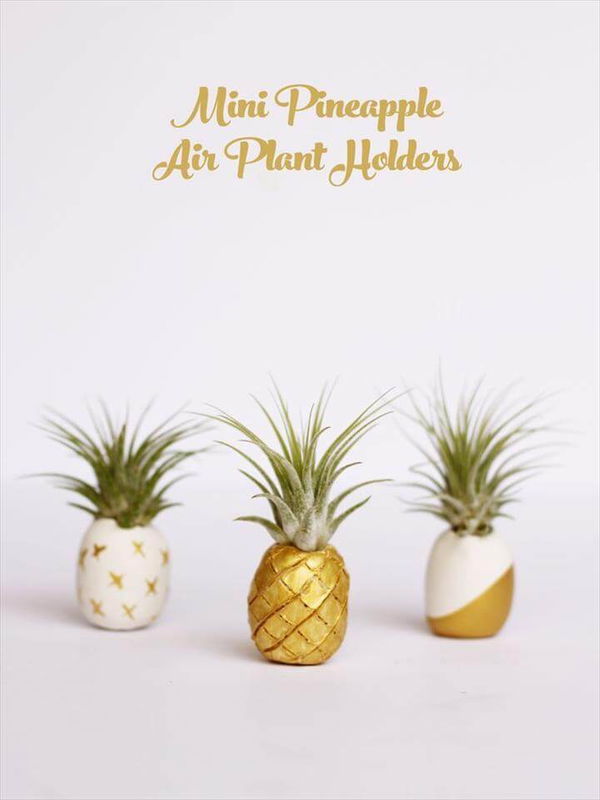 Image: smallfriendly
DIY Pineapple Bookends:

Image: alittlecraftinyourday
Pineapple Balloons: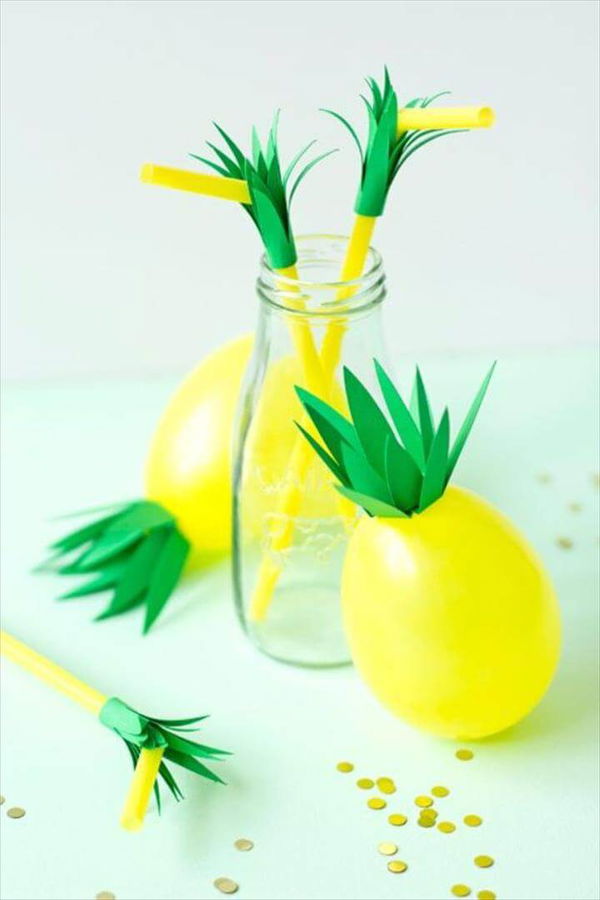 Image: like-the-cheese
DIY Paint Chip Banner: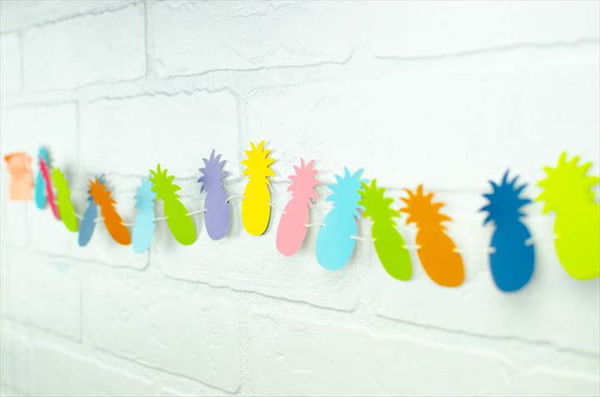 Image: alittlecraftinyourday
DIY Pineapple Cement Planter: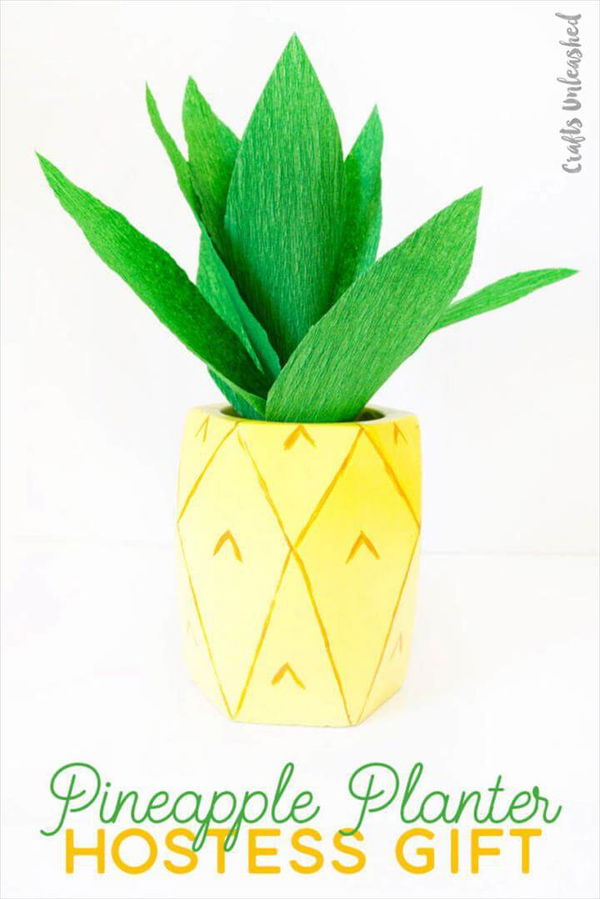 Image: blog.consumercrafts
Fruit Pocket Tees: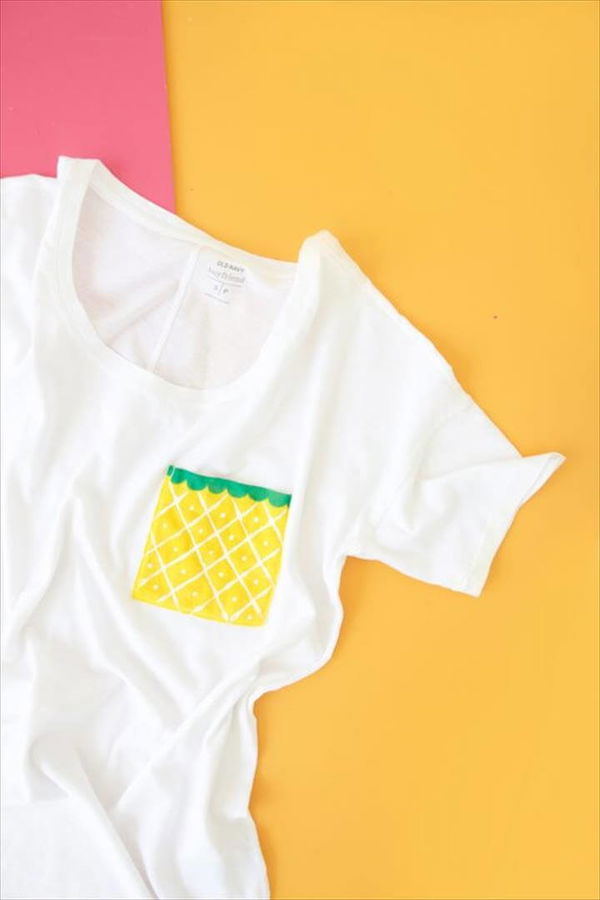 Image: damasklove
Fruit-Inspired Party Hats:

Image: studiodiy
Fruit Pencil Pouches:

Image: damasklove
Pineapple Necklace: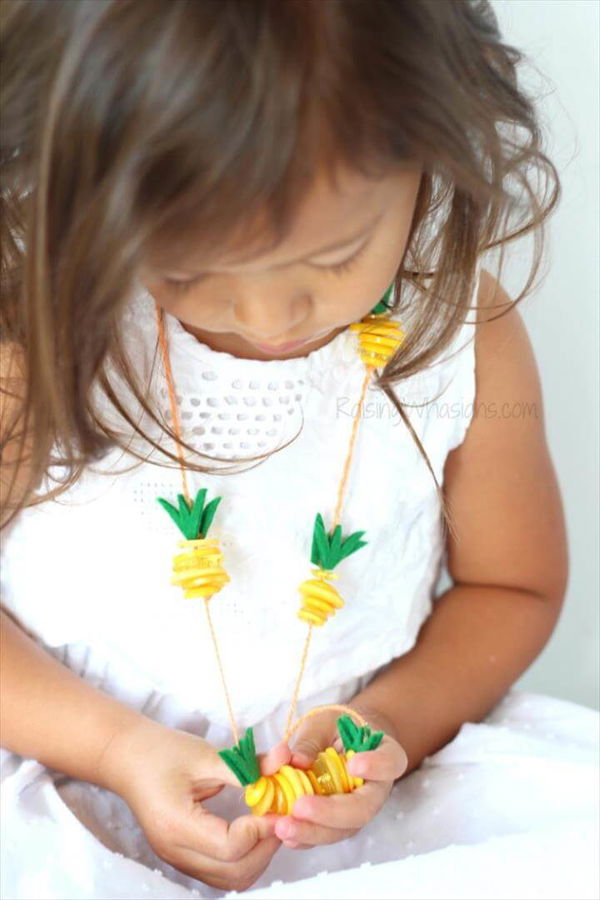 Image: raisingwhasians
Pineapple Night Light: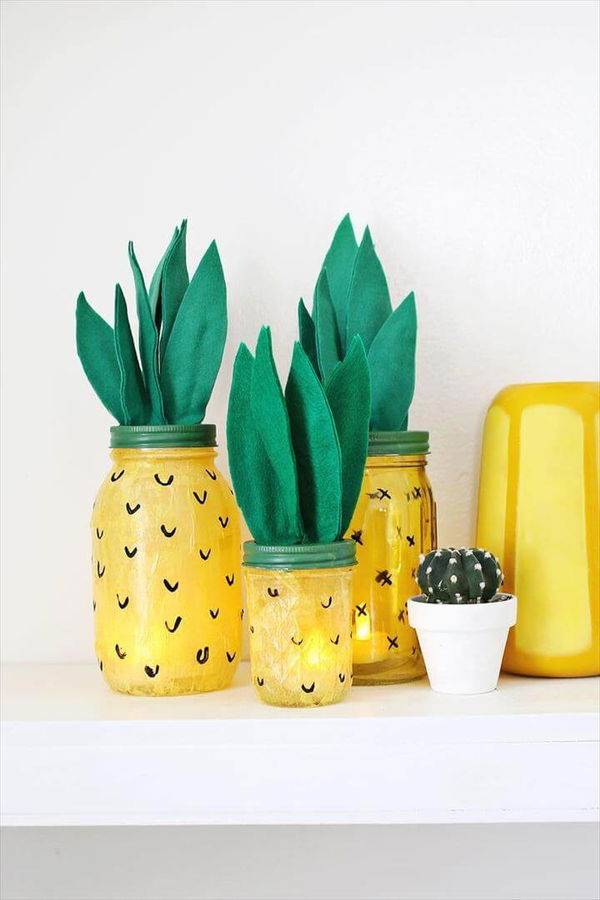 Image: abeautifulmess
Tissue Paper Pineapple: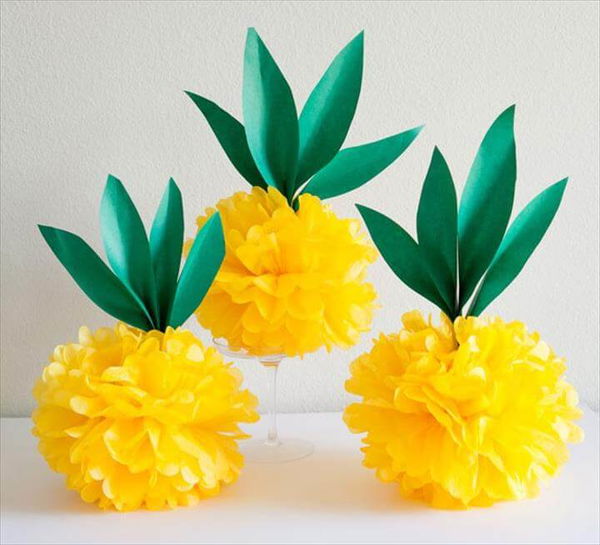 Image: frogprincepaperie
Tropical Fruit Box – 

Tropical Fruit Theme Boxes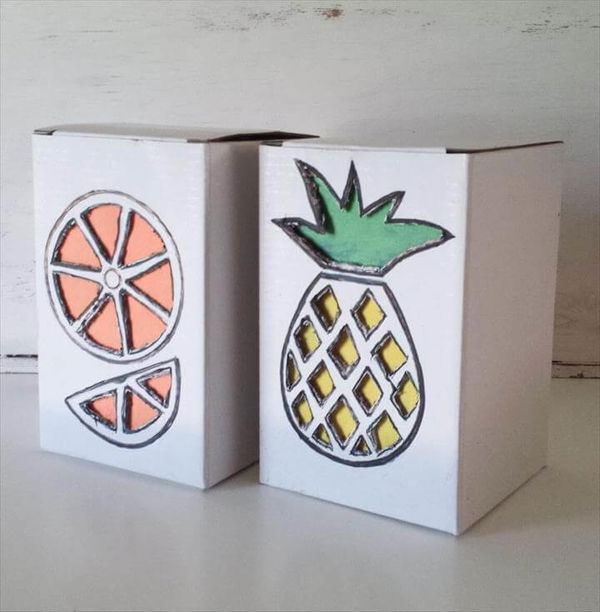 Image: fancymomma
Mason Jar Pineapple & Tags – Pineapple Jar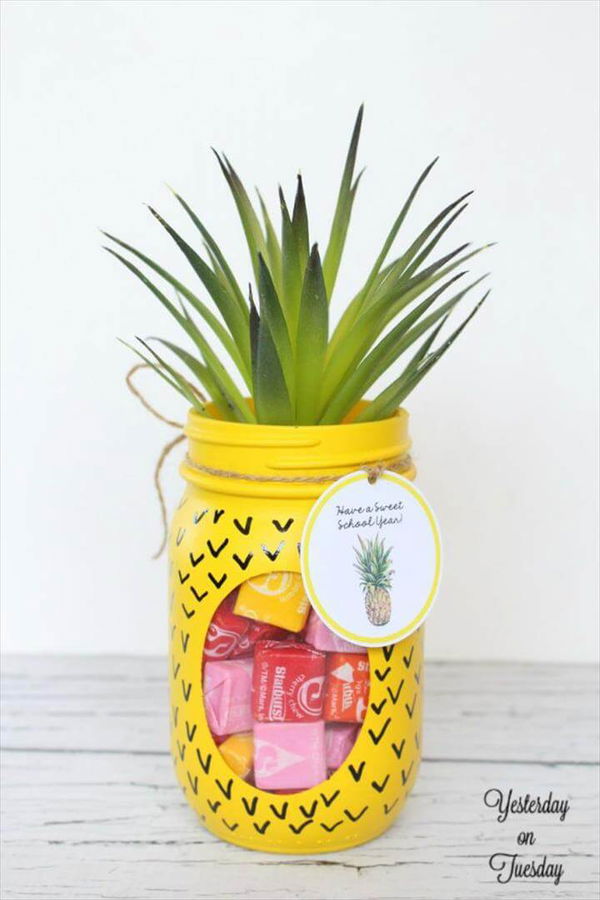 Image: yesterdayontuesday
Pineapple String Lights: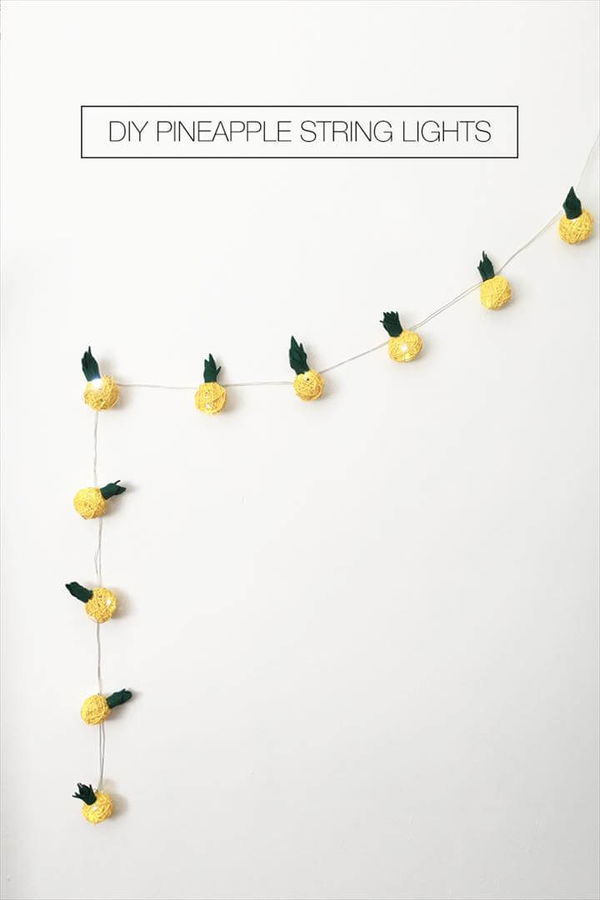 Image: drawntodiy
Pineapple Pinata: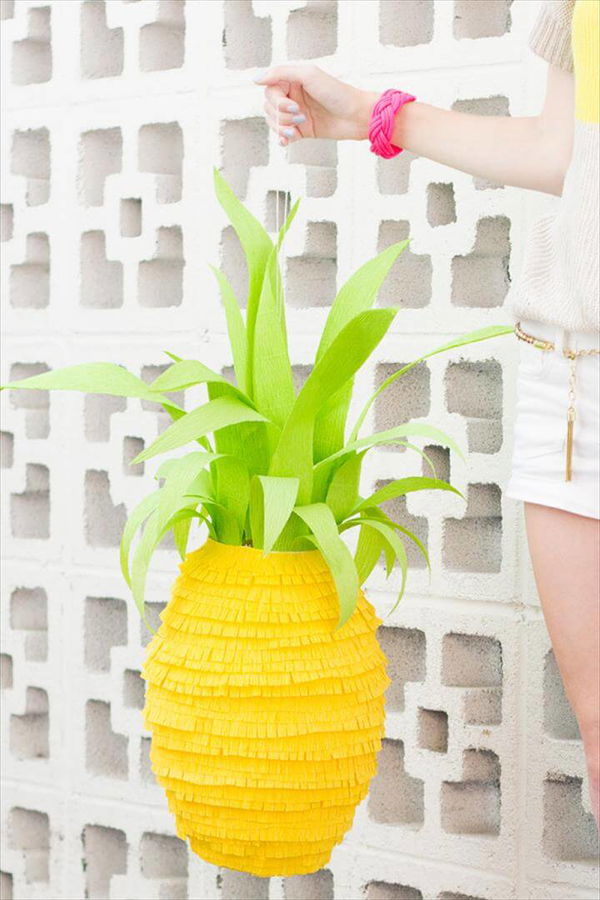 Image: studiodiy
Potato Stamped Pineapple Tote: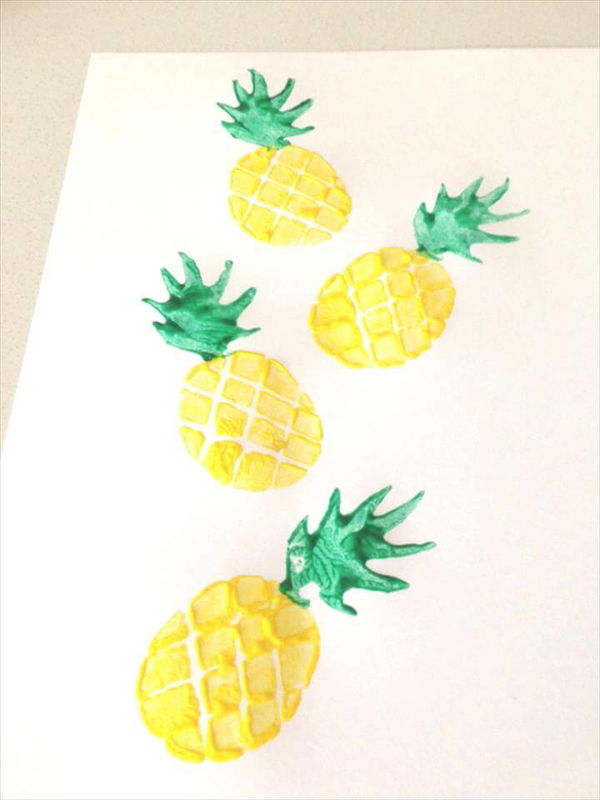 Image: spoonfulofpretty
Pineapple Pin Board: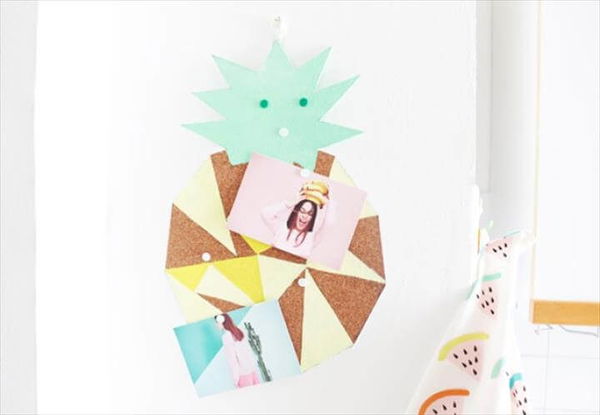 Image: unventdemode
Stenciled Pineapple Shirt: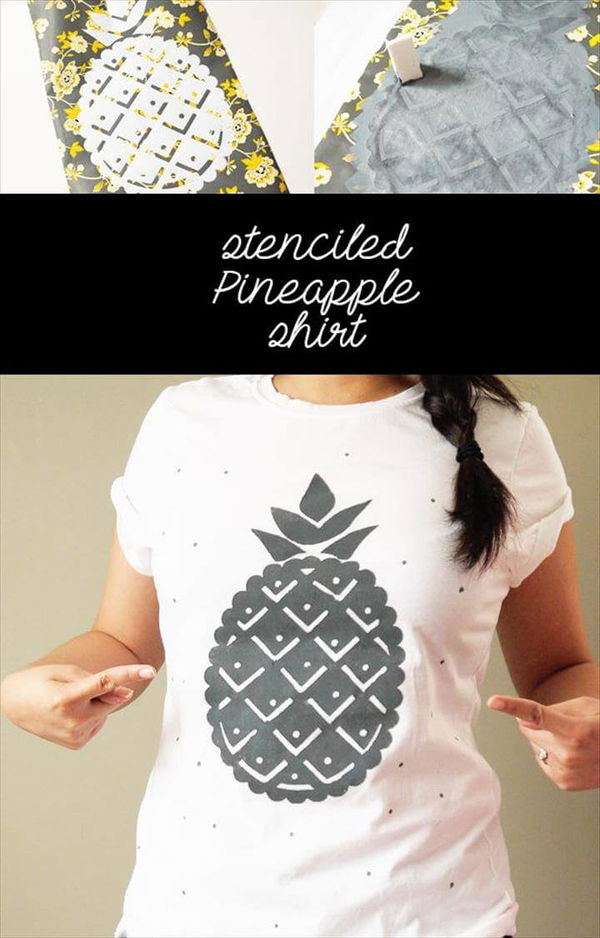 Image: craftaholicsanonymous.net
Printable Pineapple Cards: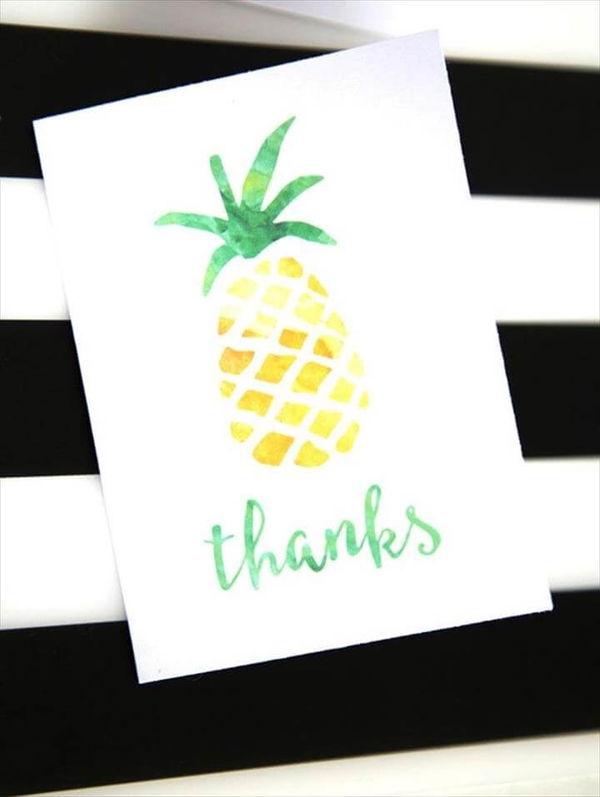 Image: tatertotsandjello
Pineapple Crayons: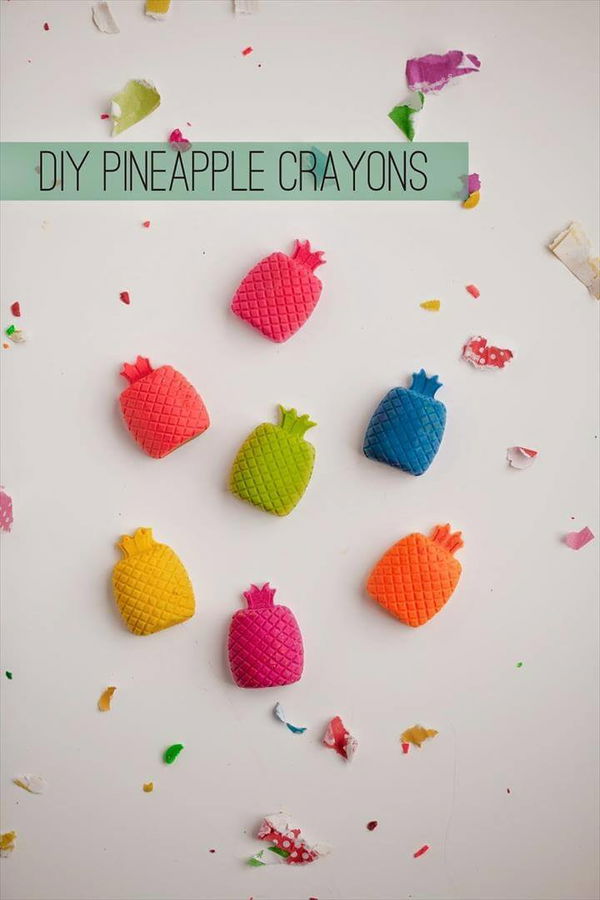 Image: revelandglitter
DIY Pineapple Costume: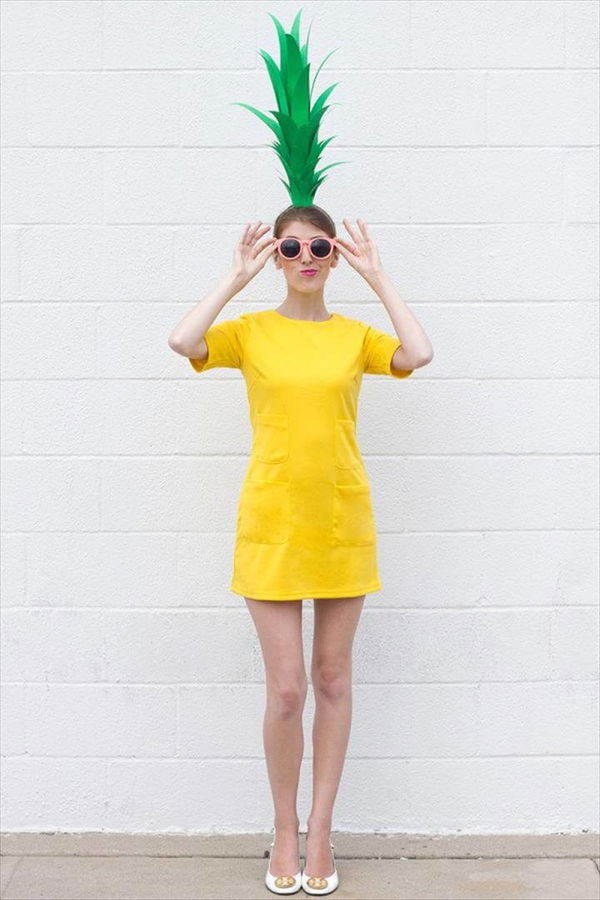 Image: studiodiy
Watermelon & Pineapple Keyring: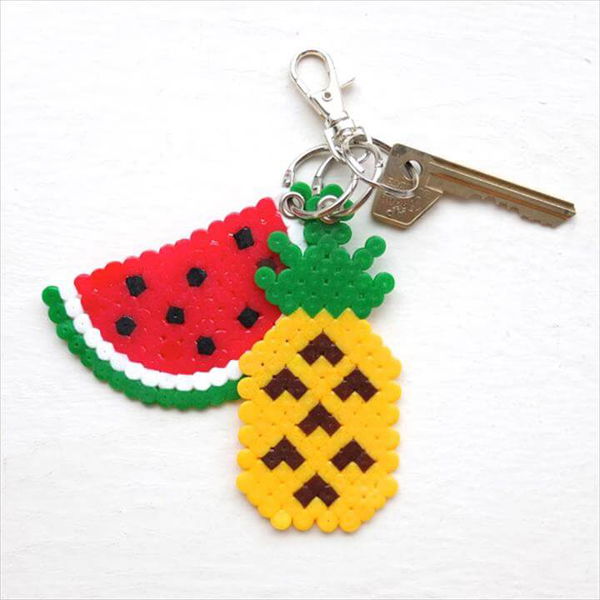 Image: mypoppet.com.au
 Painted Geometric Pineapple: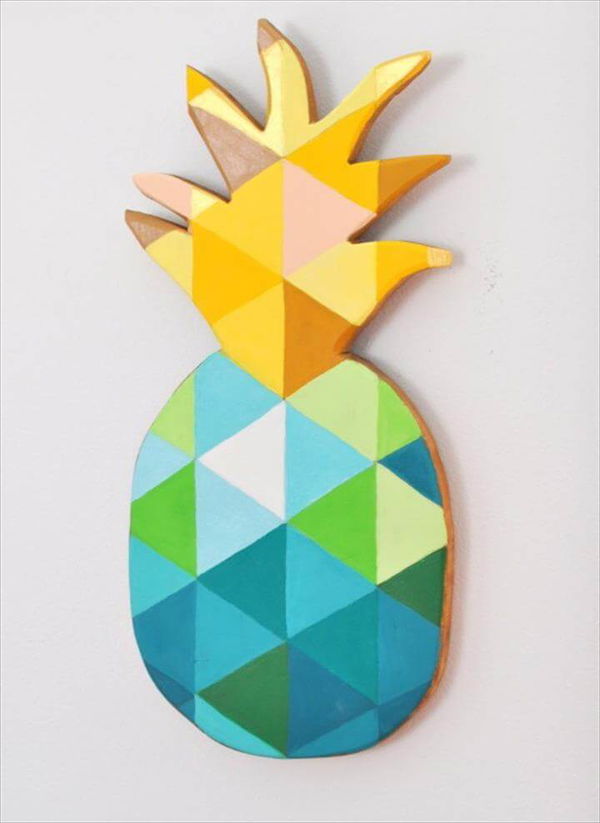 Image: madeinaday
Pineapple Clutch Bag:

Image: funcraftskids
Easy DIY Pineapple Candles: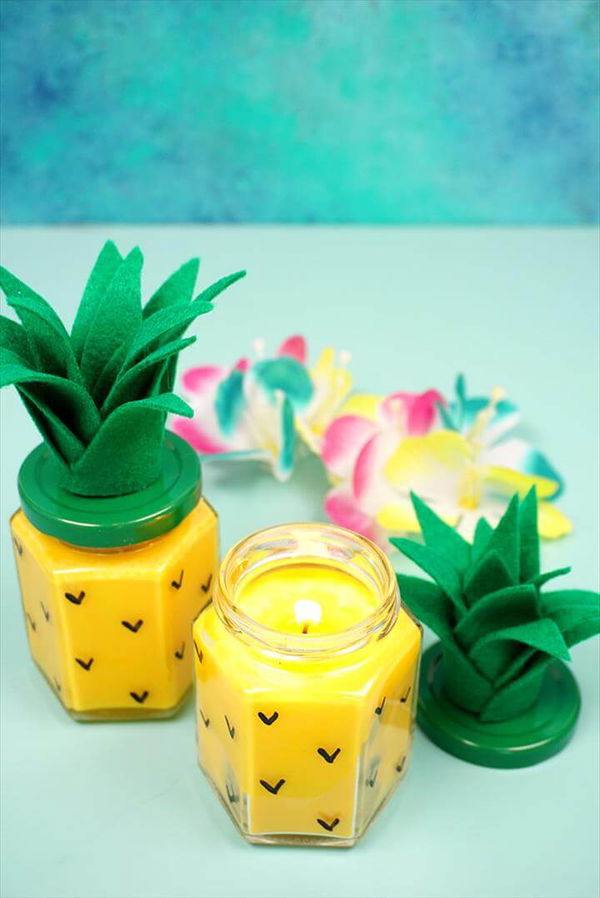 Image: happinessishomemade.net
Paper DIY Pineapple: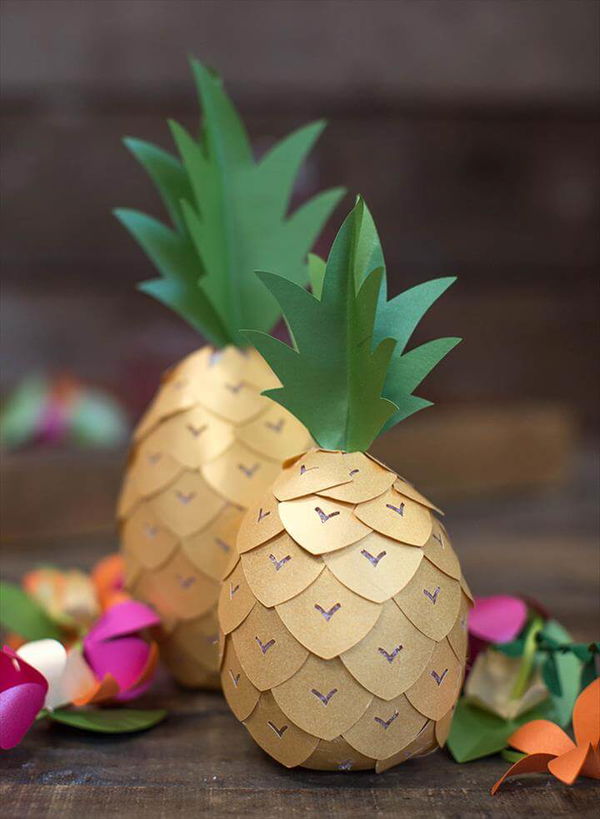 Image: liagriffith
 Painted Geometric Pineapple: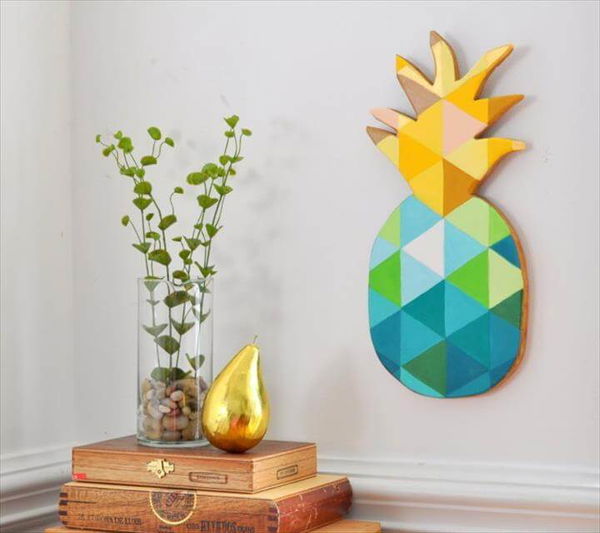 Image: madeinaday
Pineapple Tin Can: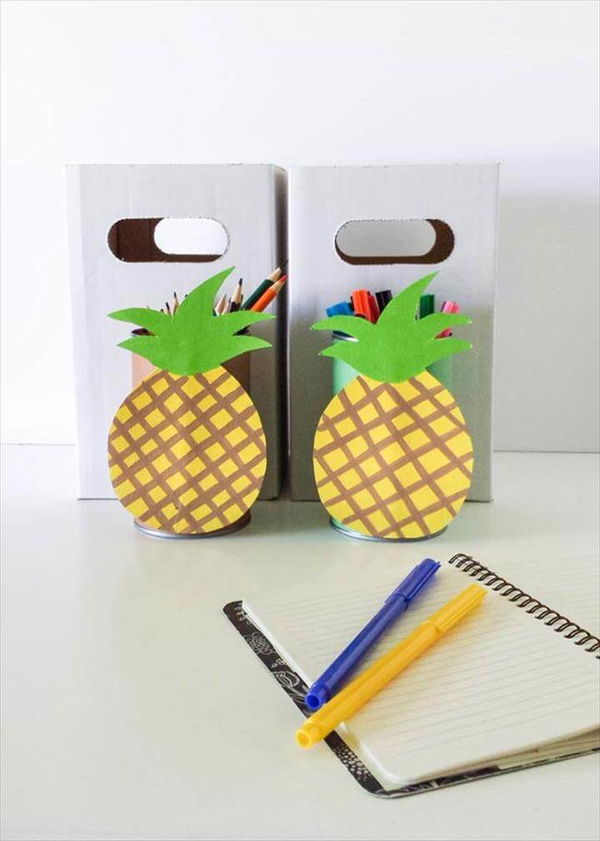 Image: fancymomma
Pom Pom Pineapple: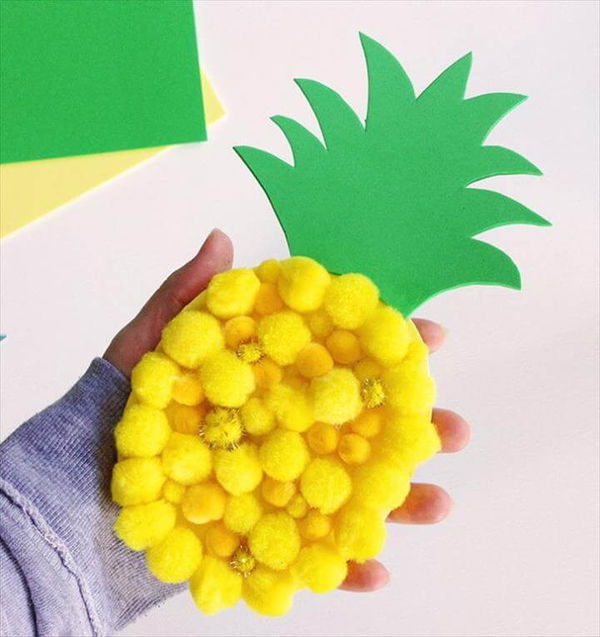 Image: mypoppet
Printable Pineapple Party Templates: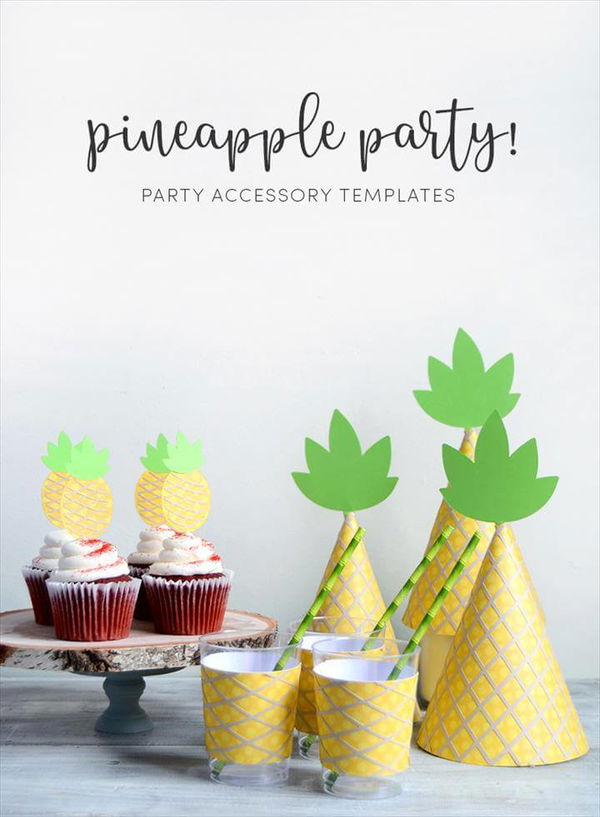 Image: blog.consumercrafts
Pineapple Favor Bags: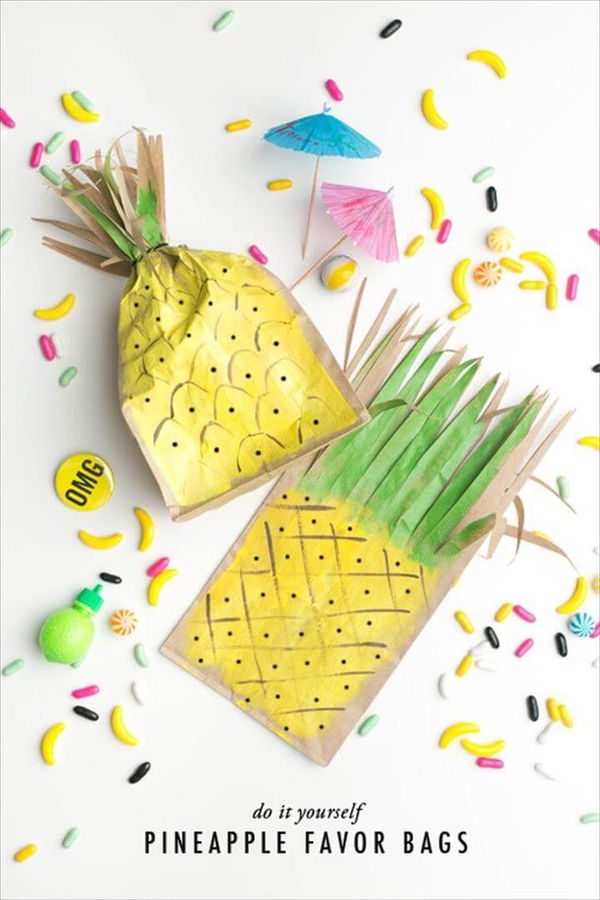 Image: thehousethatlarsbuilt
Fun Pineapple Crafts For Kids – Back To School Supplies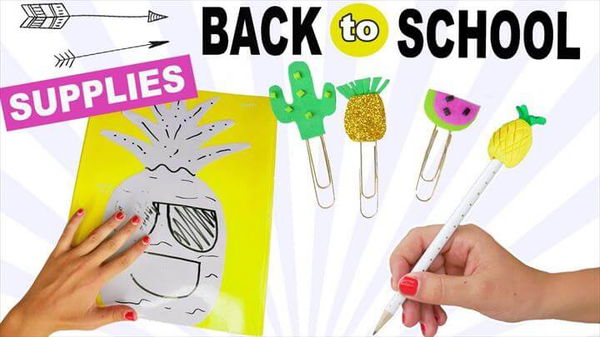 Image: youtube
Pineapple Frosted Cake: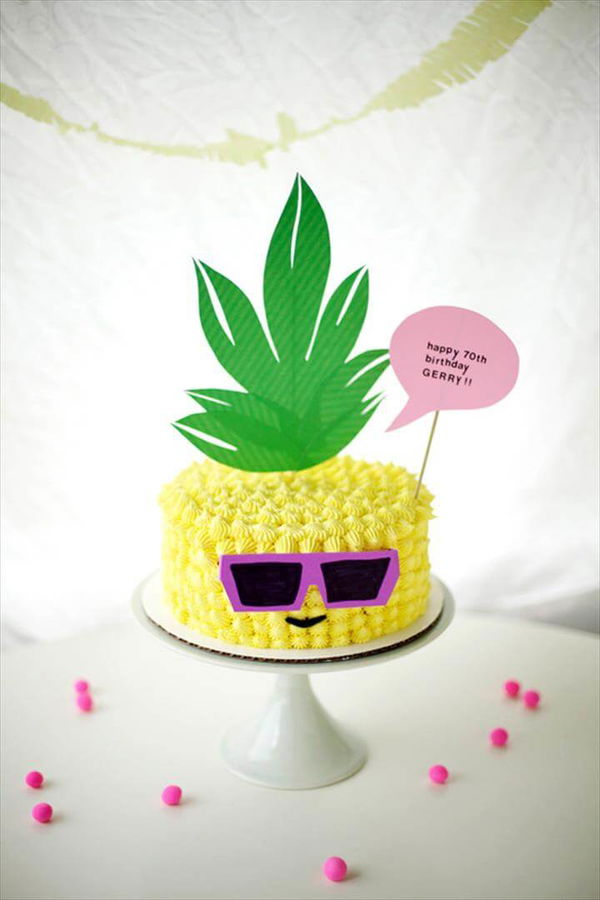 Image: cococakeland
DIY Pineapple Necklace: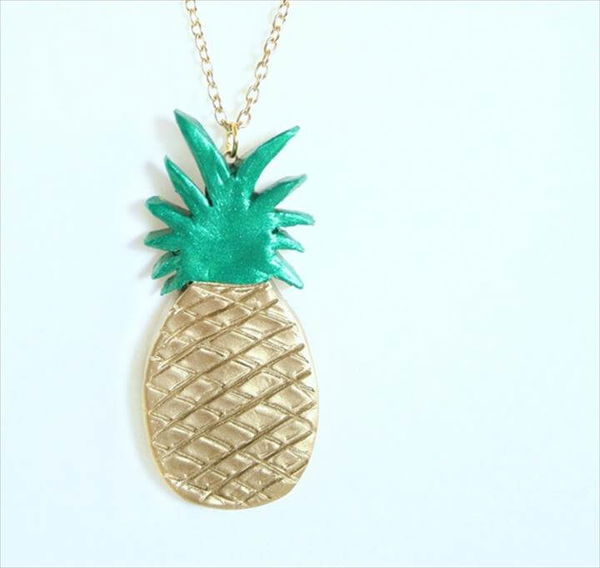 Image: thecraftedsparrow
Pineapple Box: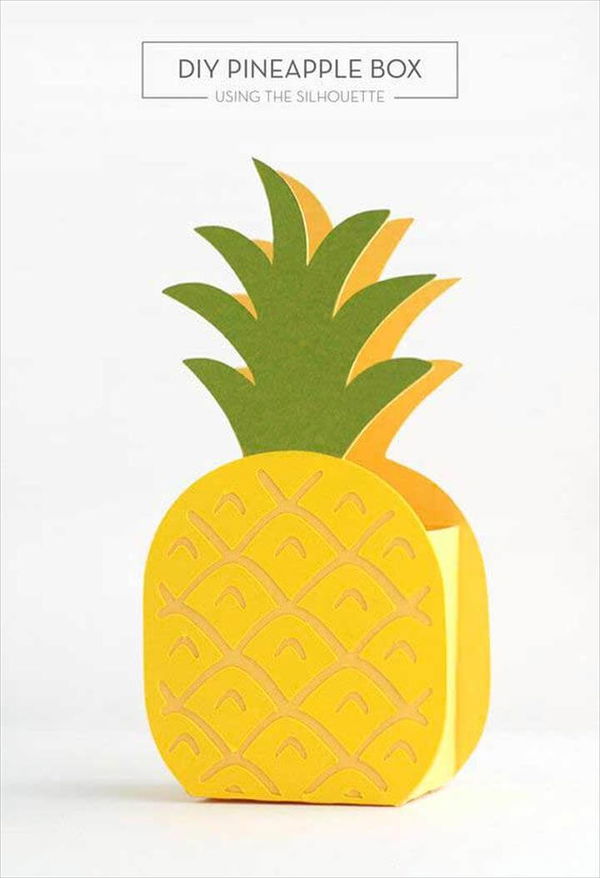 Image: amyrobison
DIY Pineapple Tutorial: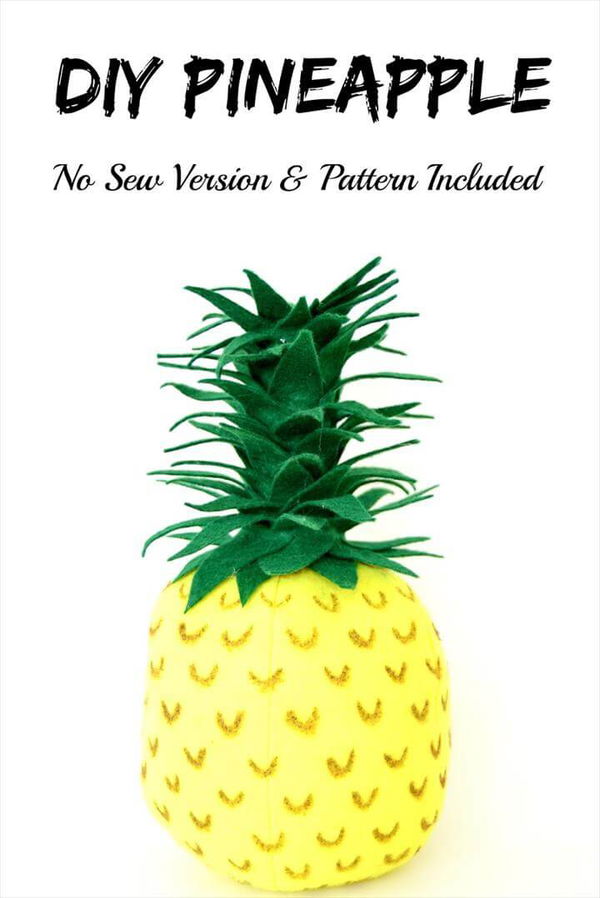 Image: vikalpah
Pineapple Lamp DIY: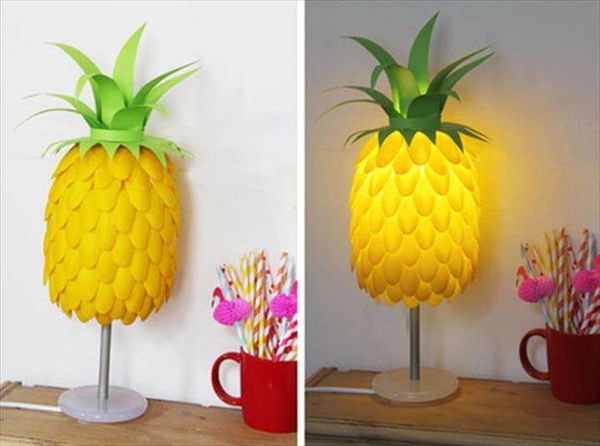 Image: craftfoxes