Gift wrapping is no less than an art if you take it seriously. When we present a gift to someone, we should make sure that its presentation is as good as our emotions for that person.
Gift wrapping is something that will convey your affection to the receiver even before that person opens the gift and see what is inside. Here we will show you 60 Do It Yourself Gift Wrapping Ideas – You'll Love of gift wrapping and that too with very less supplies and crafts. The first project that you will learn over here is a felt pocket gift wrap which is although small and handy but you can out in it any small gift item and present it beautifully inside a felt pocket. For those who love patterns can use patterned wrapping sheets to enhance the presentation of their gifts.
Foil is yet another crafting tool that can help you wrap your gift in a different and unusual way. Yarn is also a crafting tool that can be used for gift wrapping especially when you are gifting someone a bottle of champagne or anything like that. This means that you have to decide your wrapping strategy according to the shape and size of the gift that you are wrapping.
One must also try that your ideas should be unique and different so that the receiver feels the respect and affection that you are trying to show instead of just presenting it in a usual and boring way in terms of wrapping because a gift is received with eyes before hands. If you have every made giant pom you must have realized that they can be sued for various purposes and gift wrapping is one of them.
Use these wonderful and fabulous ideas along with your own creativity next time when you plan to give someone a present on their special day.
Felt Pocket Gift Wrap: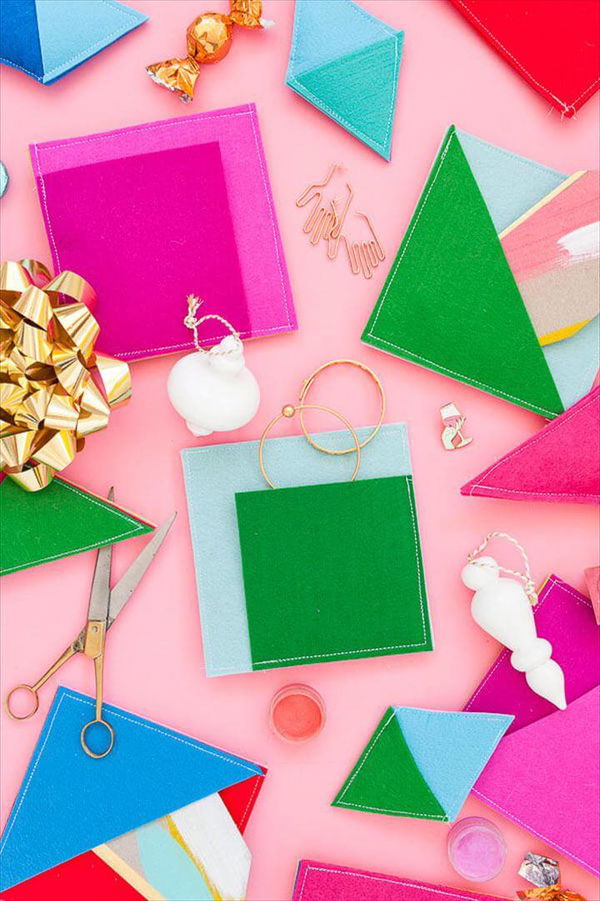 Image: papernstitchblog
DIY Gift Wrap For Pattern Lovers: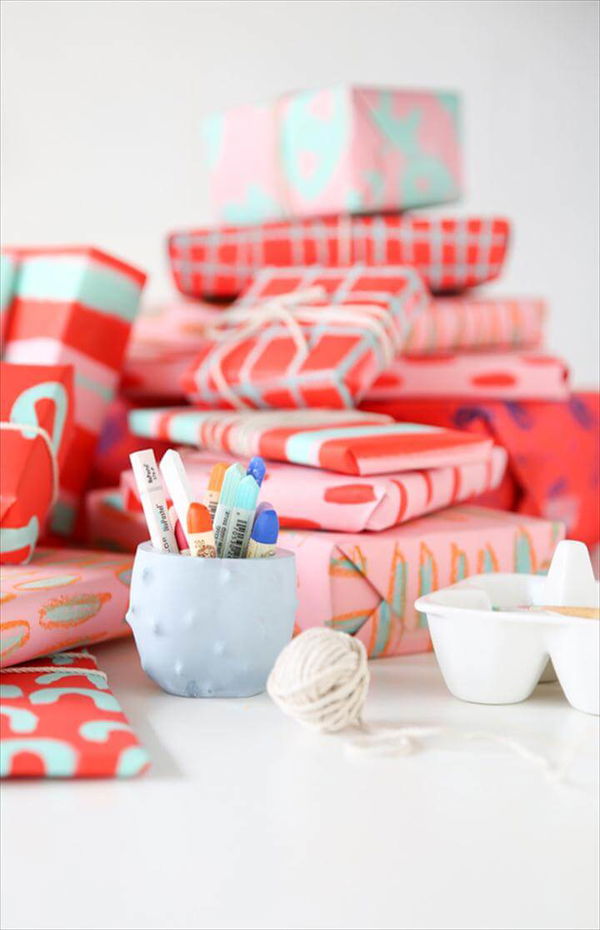 Image: papernstitchblog
Foil Christmas Gift Tags: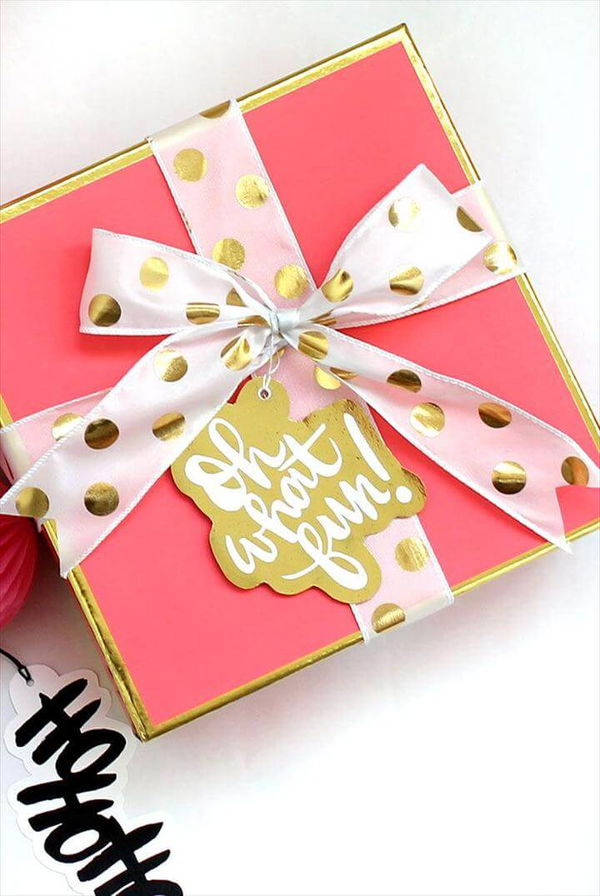 Image: persialou
Fruit Wrapping Paper: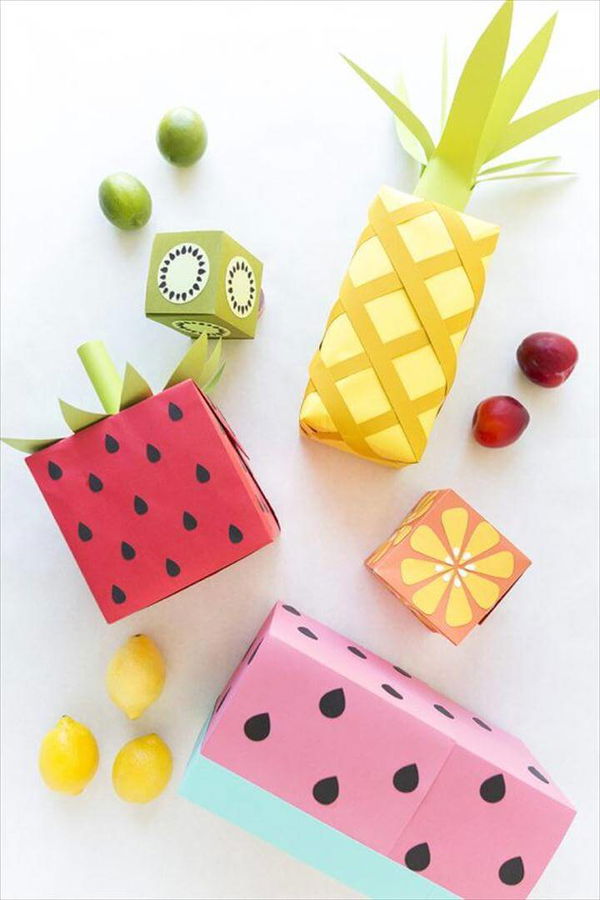 Image: thehousethatlarsbuilt
DIY Yarn Tassels Gift Idea: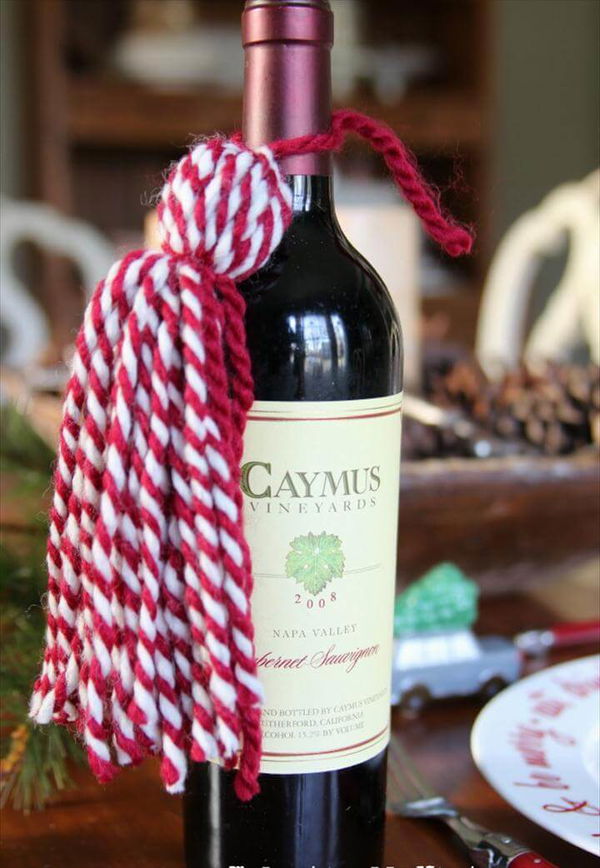 Image: kellyelko
Unique Gift Wrapping Idea: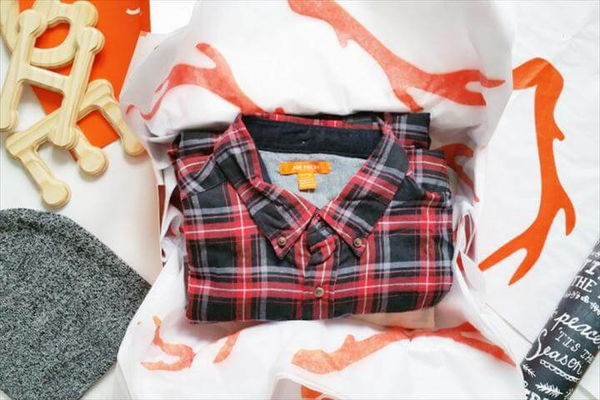 Image: mylittlesecrets.ca
5 Summer Gift Wraps – DIY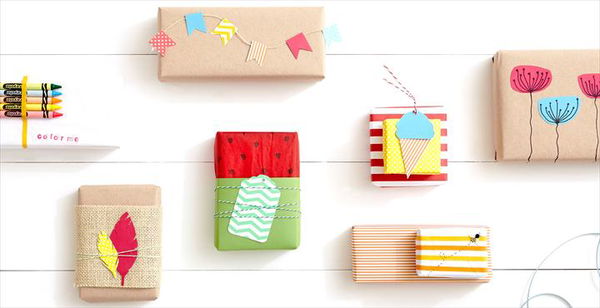 Image: berries
Hand-Drawn Giftwrap – Quick & Easy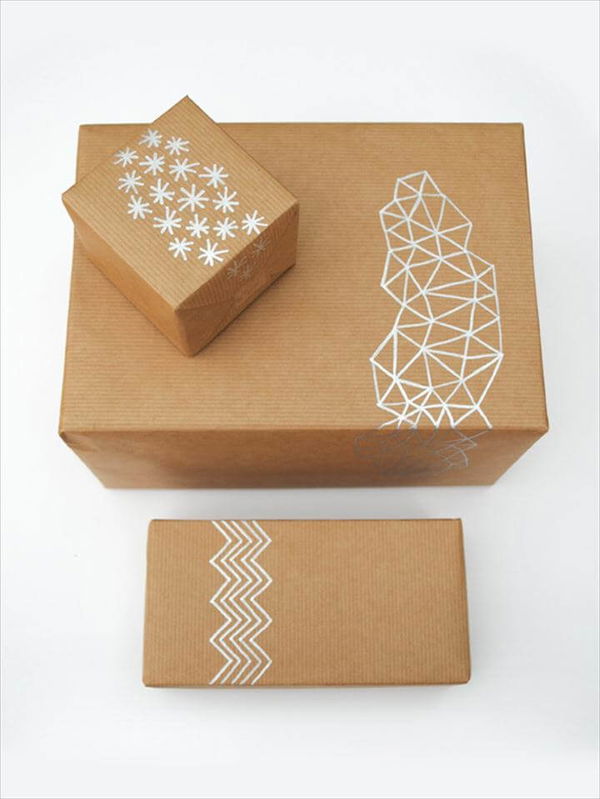 Image: minieco.co.uk
Giant Pom Poms Gift Toppers: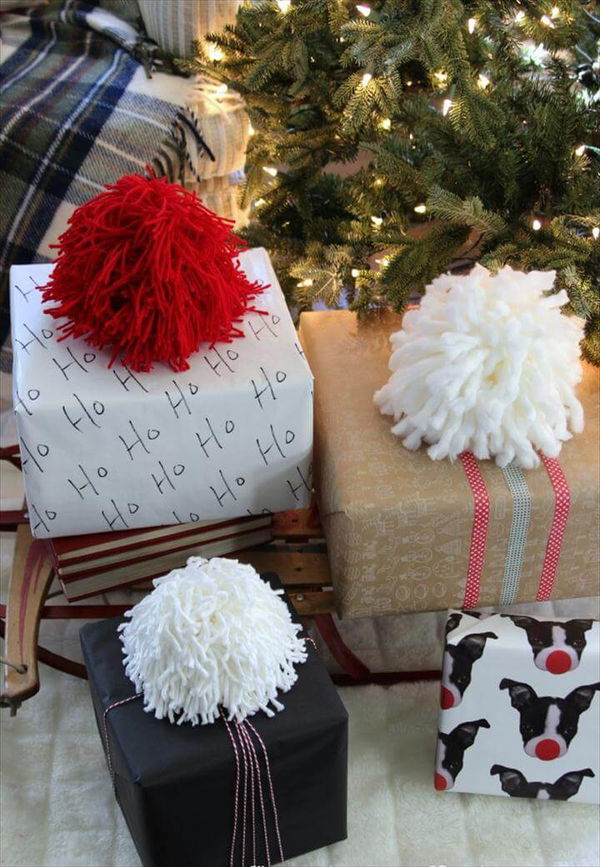 Image: kellyelko
Painted Gift Wrap Idea For Holiday: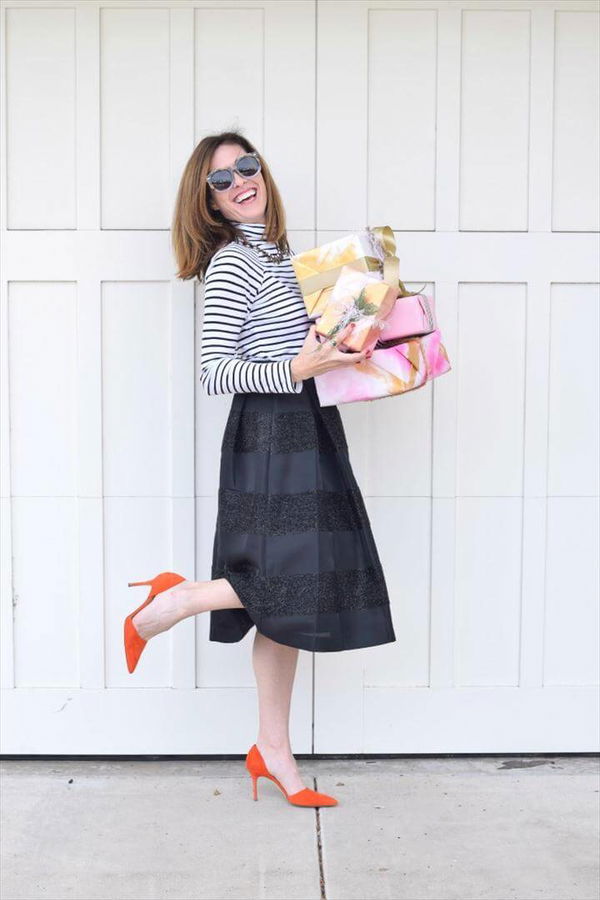 Image: artinthefind
Paint Splatter Gift Wrap: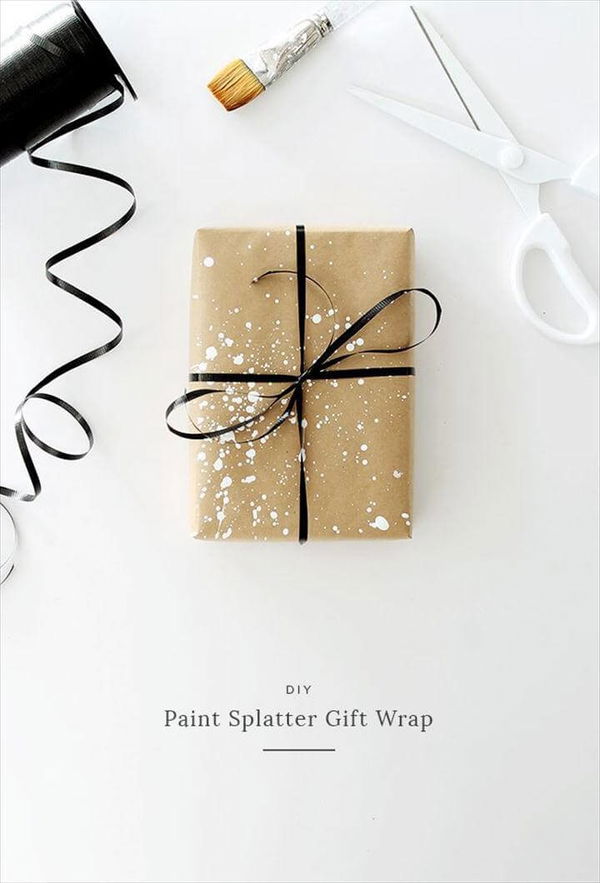 Image: medium
Valentine Day Fun Gift Wrap: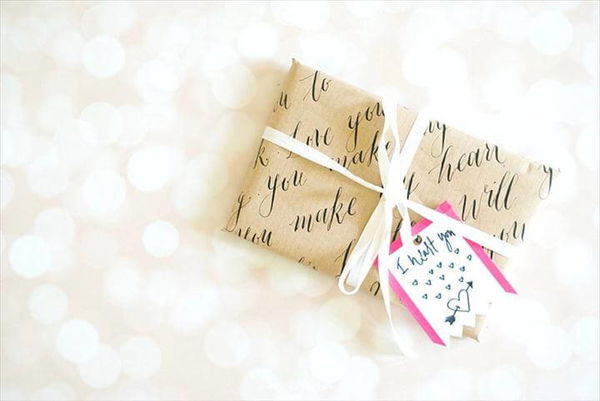 Image: inkstruck
Gift-Wrapping Idea With Glitter Stars: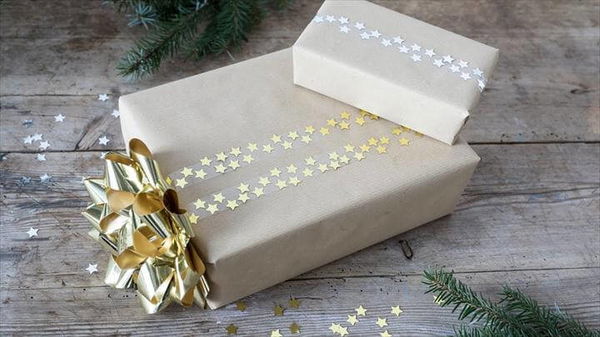 Image: youtube
Branches Tree Gift Wraps: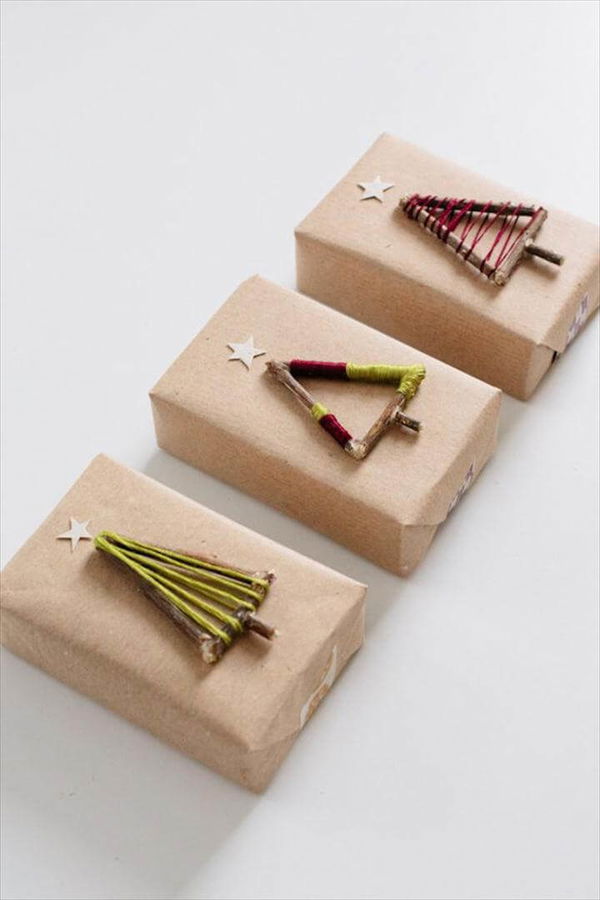 Image: giochi-di-carta.blogspot.ca
Holiday Gift Wraps: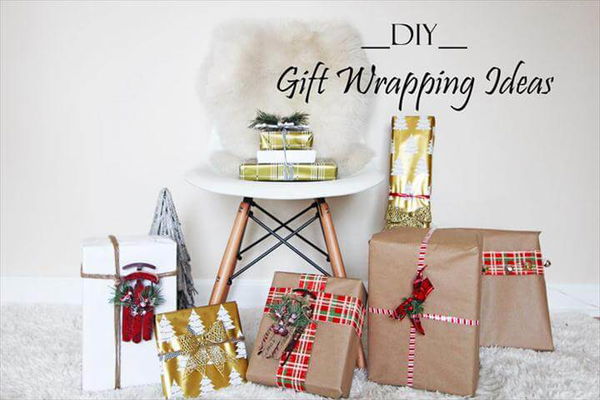 Image: momming
Perfect Wrapping Gift: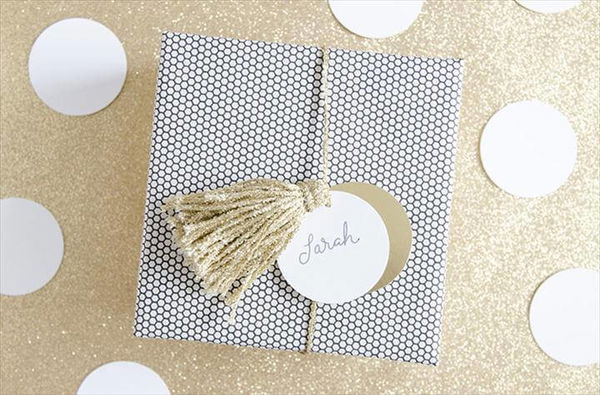 Image: thisbeautifuldayblog
Adorable Gift Wraps With Glitter Bow: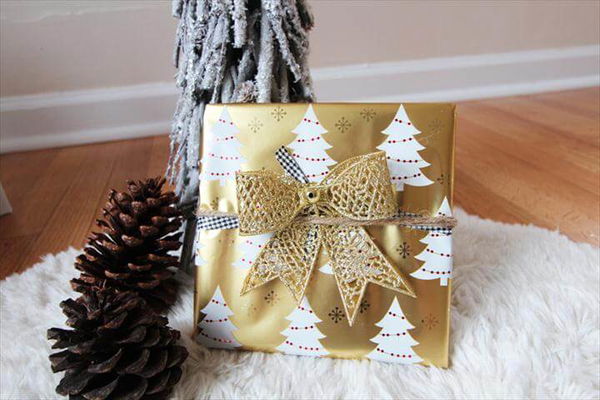 Image: momming
Tartan Patterns Gift Wrapping: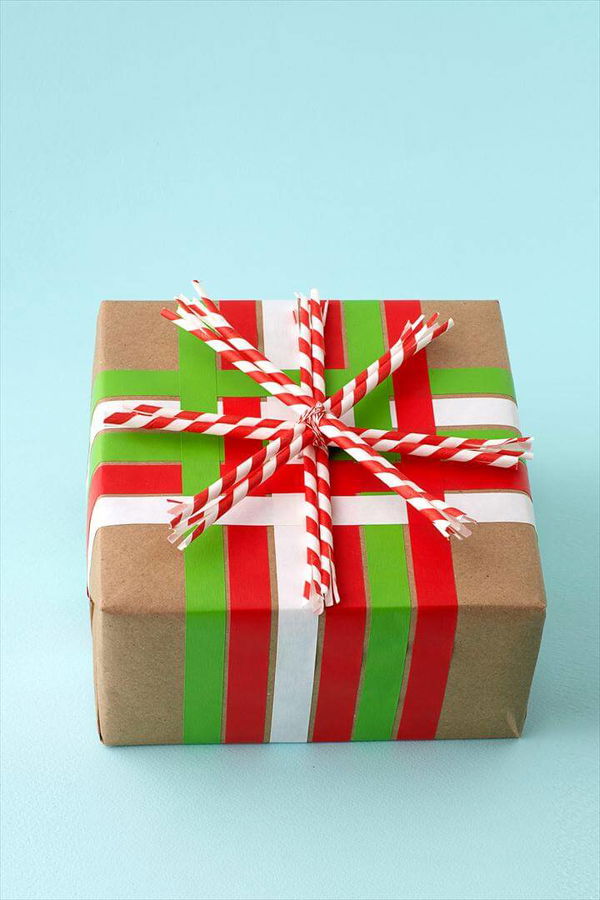 Image: howaboutorange.blogspot
Eco-friendly Map Paper Gift Wrapping: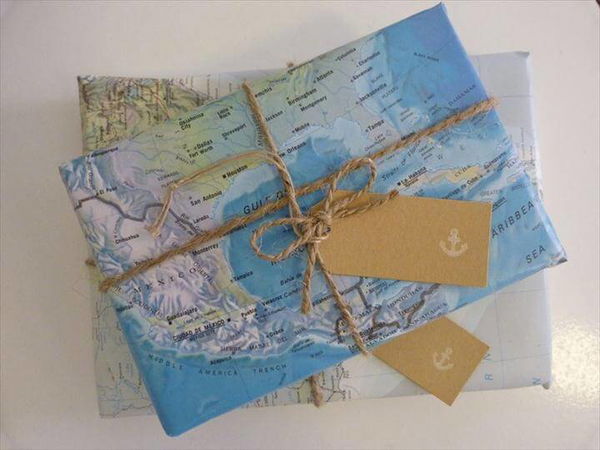 Image: homeandawaywithlisa
Five Different Ways Gift Wrapping Papers: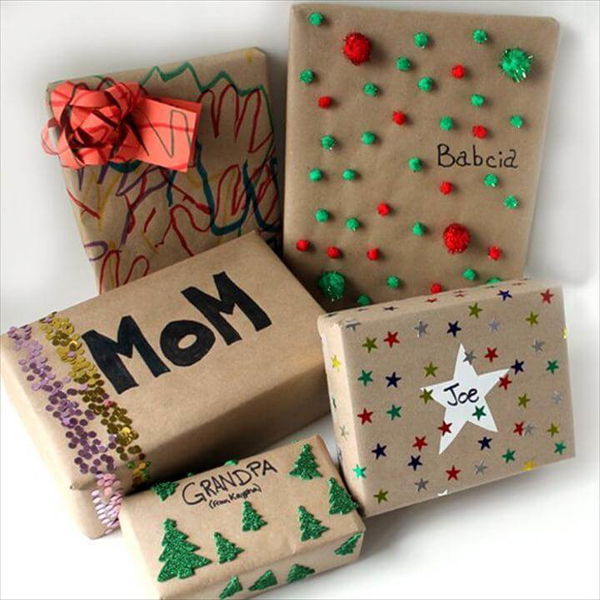 Image: dollarstorecrafts
Button Gift Wrap: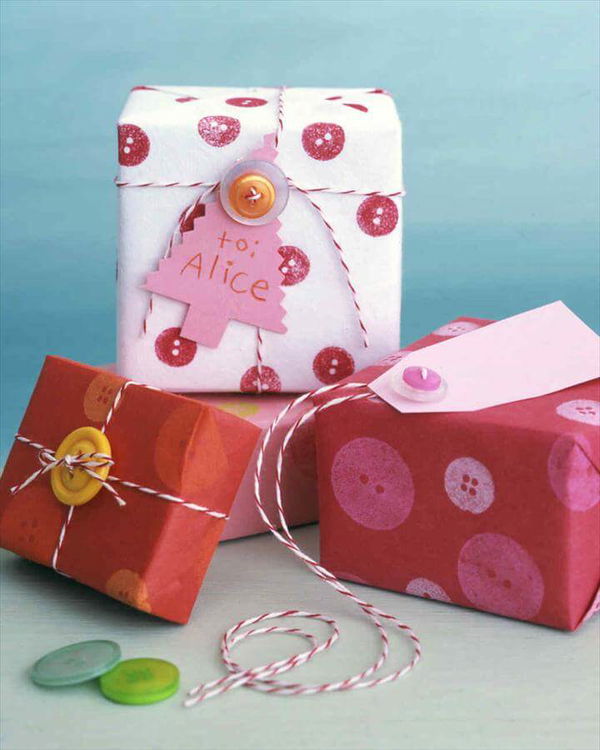 Image: apairandasparediy
Bells & Candy Cane 3 Last Minute DIY Gift Wrapping: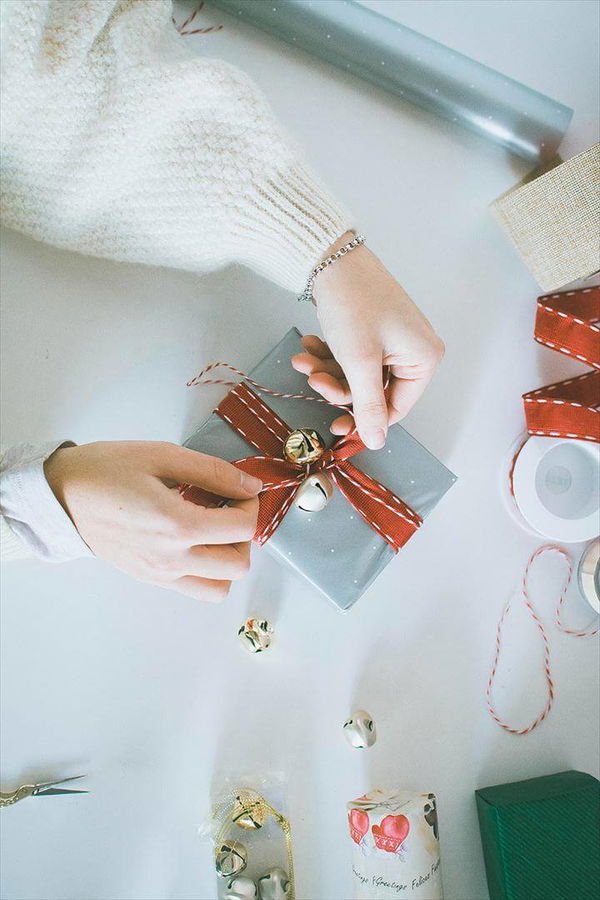 Image: popshopamerica
Cute Ribbon Gift Wrapping Idea: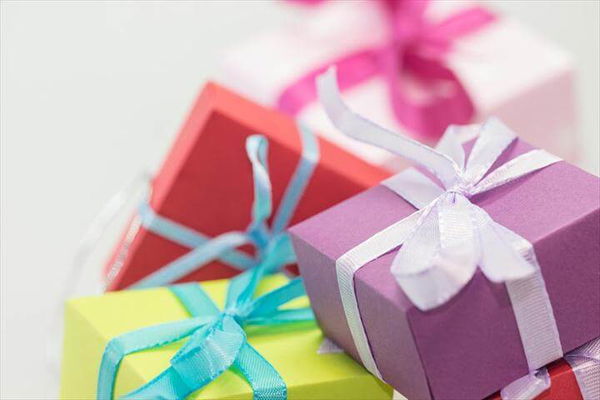 Image: growingspaces.net
Fabric Paint Gift Idea: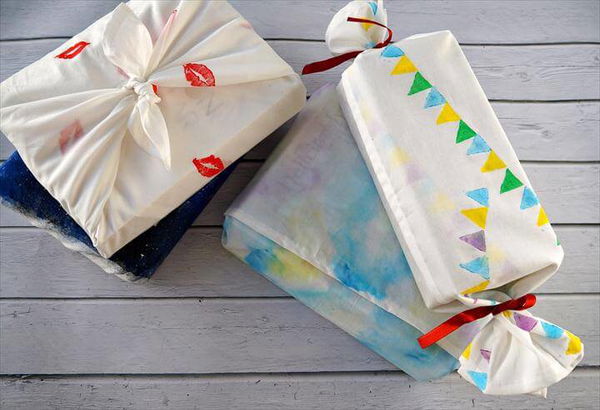 Image: typepad
Bells Gift Wrapping: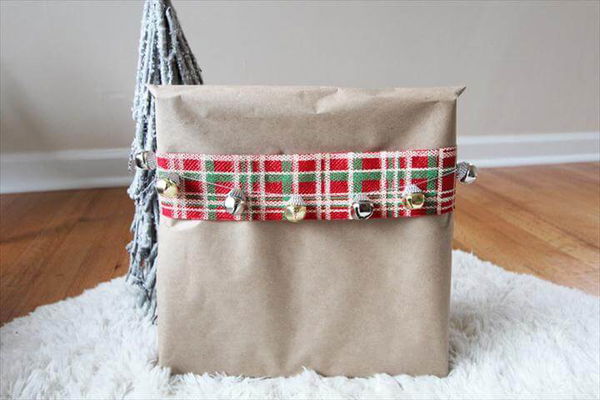 Image: momming
Simple Gift Wrapping Design: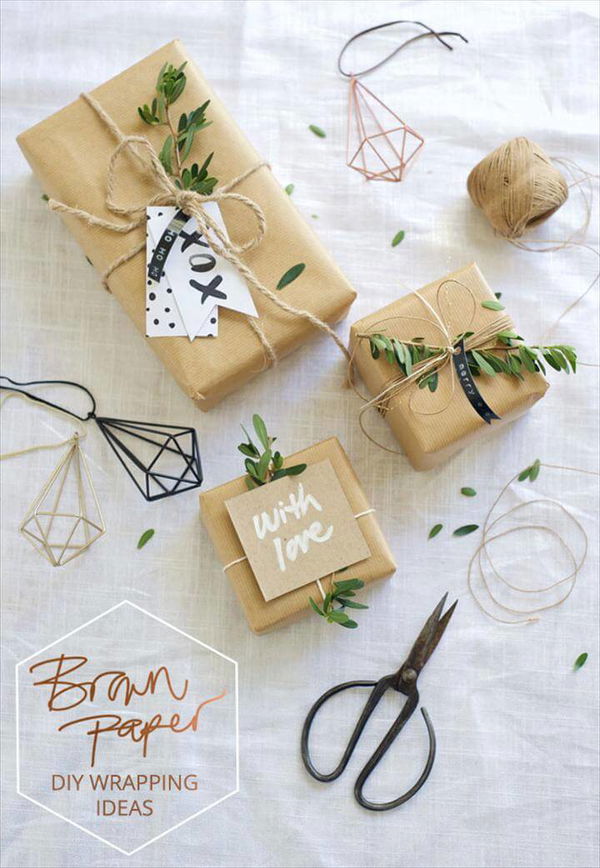 Image: lanaloustyle
Shabby Chic Christmas Present Wrapping: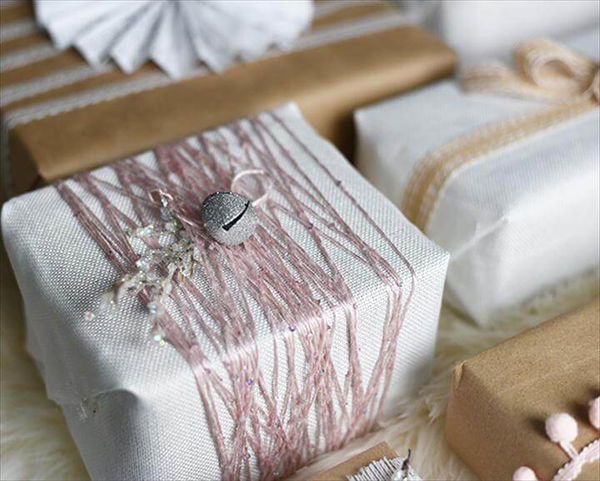 Image: thediymommy
Paper Calla Lilies – DIY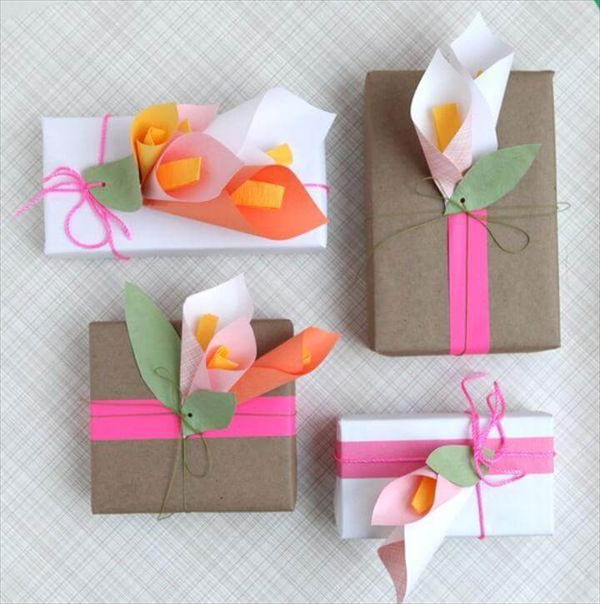 Image: giftsdetective
Woven Ribbon Gift Wrap: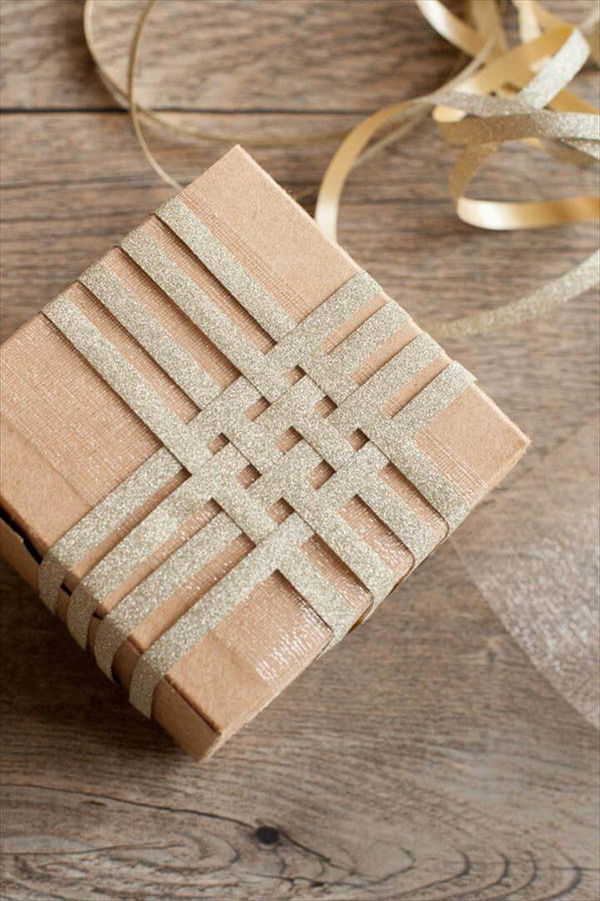 Image: thesweetestoccasion
Love Letter Gift Wrap: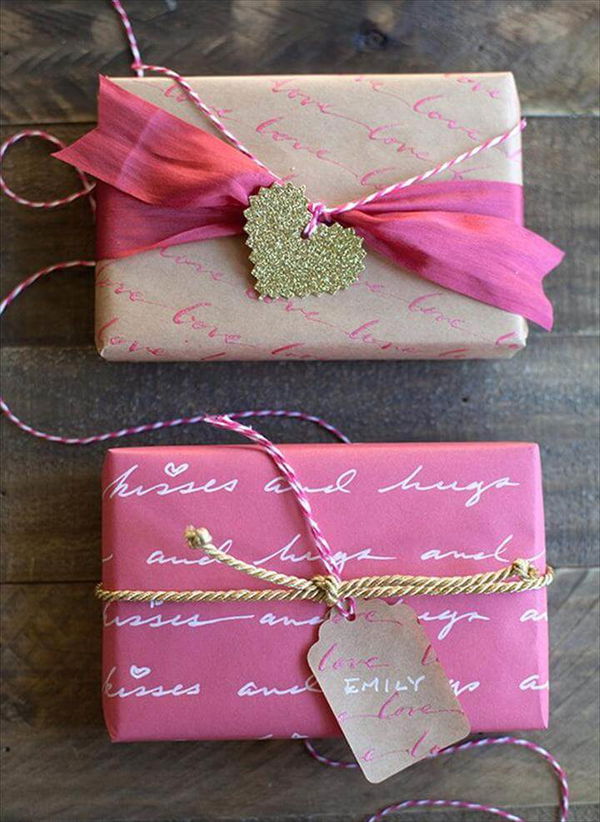 Image: liagriffith
Gift Wrap Heart Garland: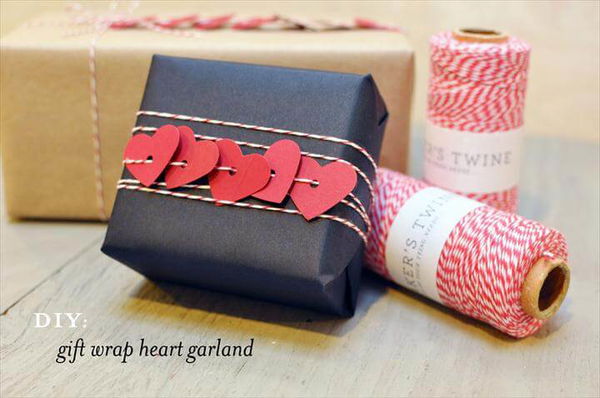 Image: smittenonpaper
Multicolor Twine Knots Gift Wrap: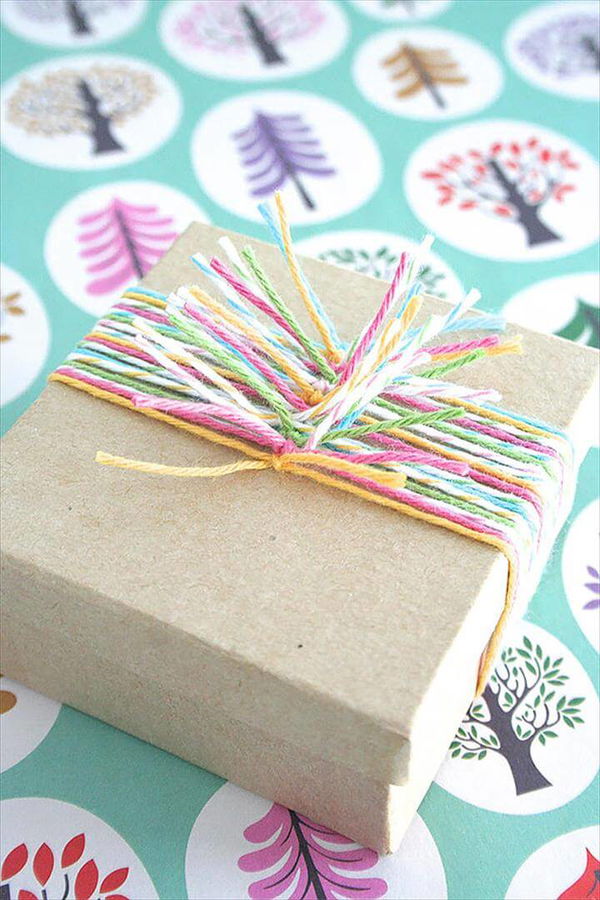 Image: fashionclub
Baked Goods Boxes: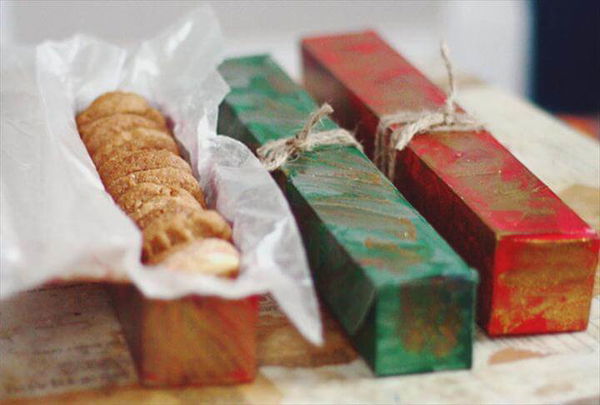 Image: auntpeaches
Fabric Bottle Wrap: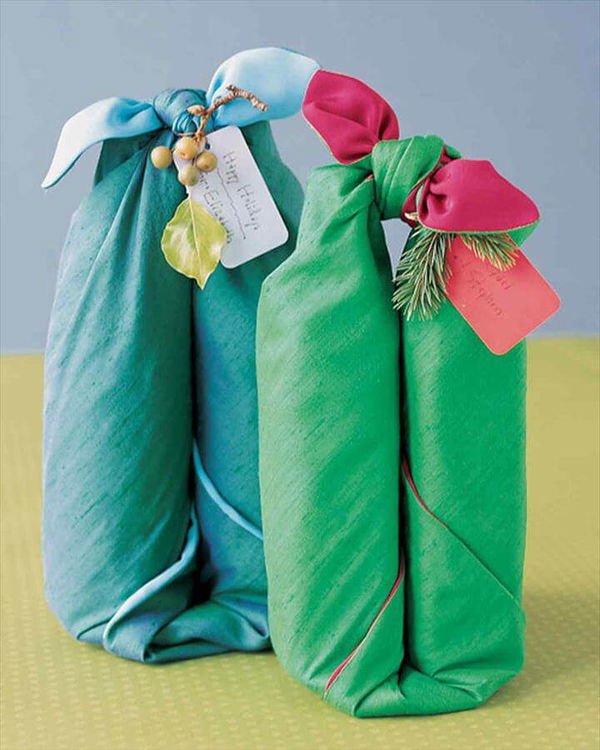 Image: marthastewart
Unique DIY Gift Wrapping Idea: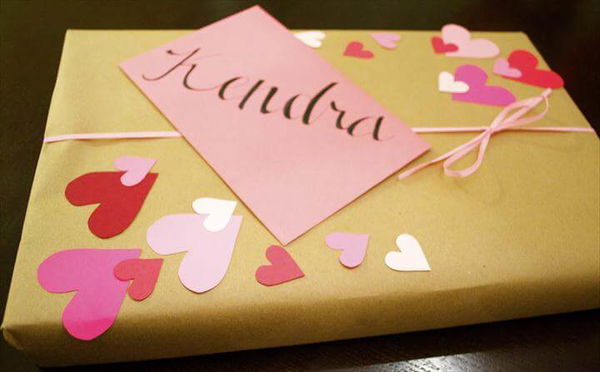 Image: missbizibee
Magazines Bow Gift Wrap: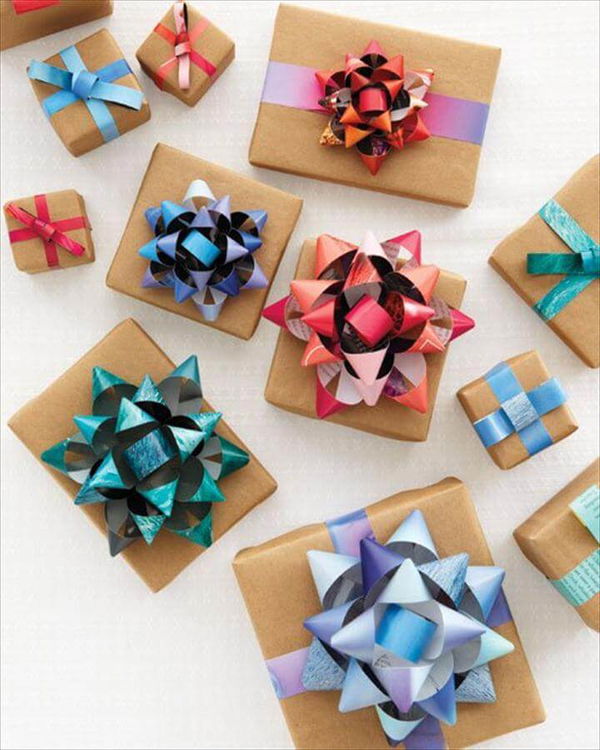 Image: wholeliving
Christmas Gift Wrapping Idea: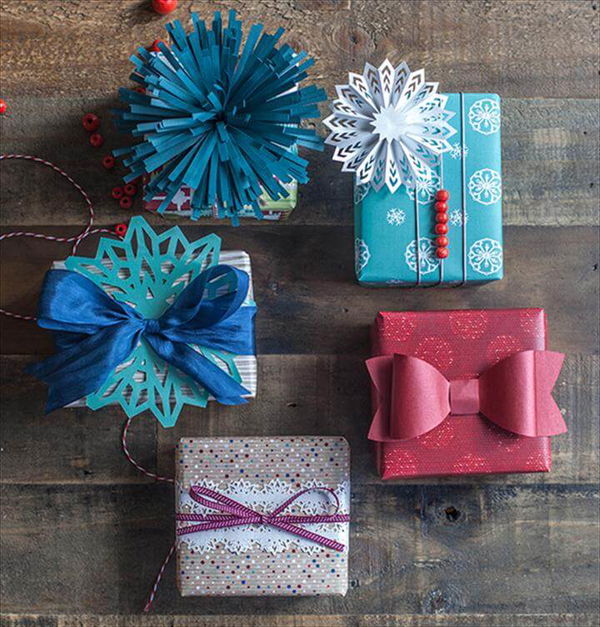 Image: liagriffith
Sewing & Paper Craft Gift Wrap: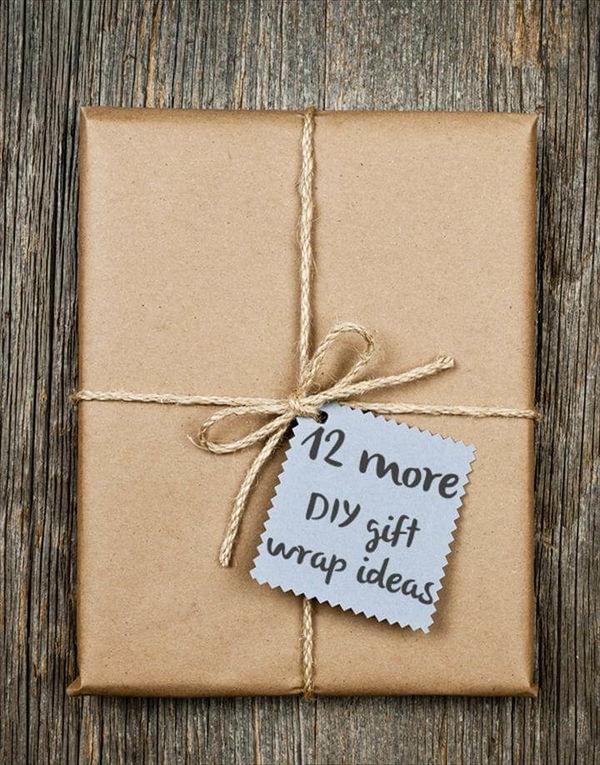 Image: thinkingcloset
Tissue Paper Pom-Pom Gift Wrap: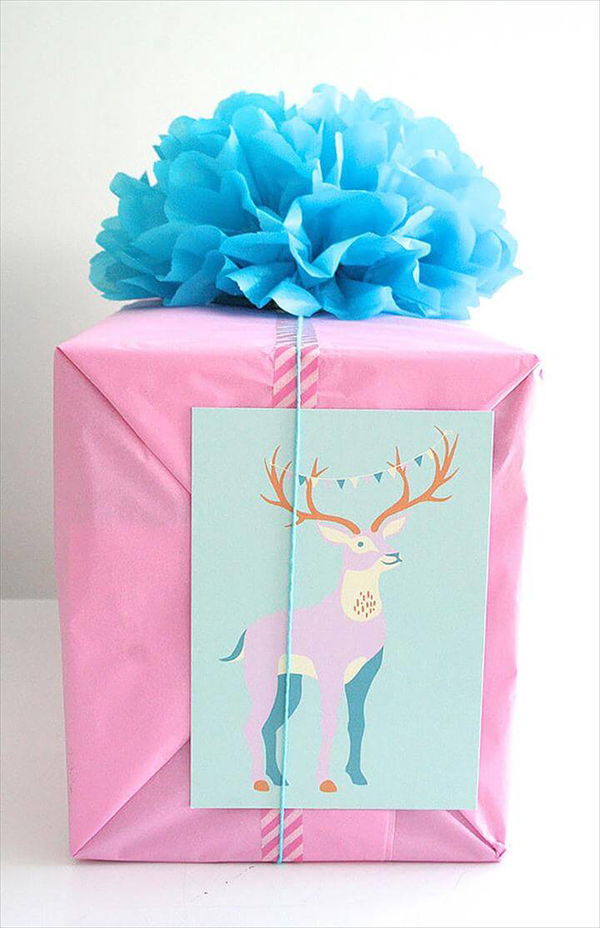 Image: thedailymeal
Mini Flags DIY Gift Wrapping Idea: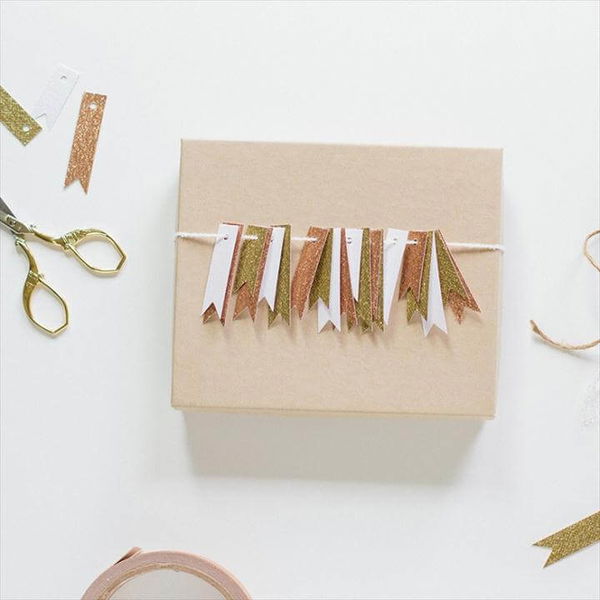 Image: anastasia-marie
Paper Grocery Bags Gift Wrap:
Image: typepad
Easy Dollar Store Gift Wrap – (Free Gift Tags)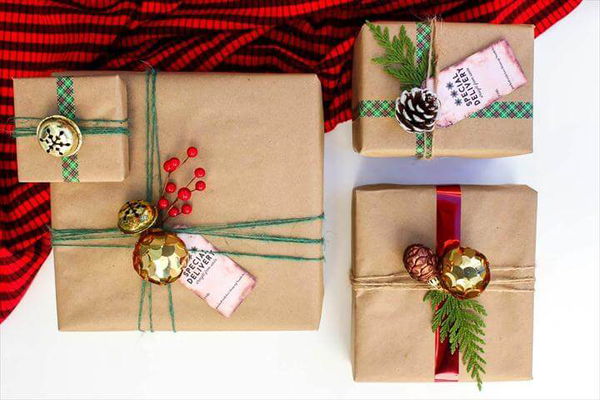 Image: makeanddocrew
Last Minute Gift Wrap Alert – Washi Tape Gifts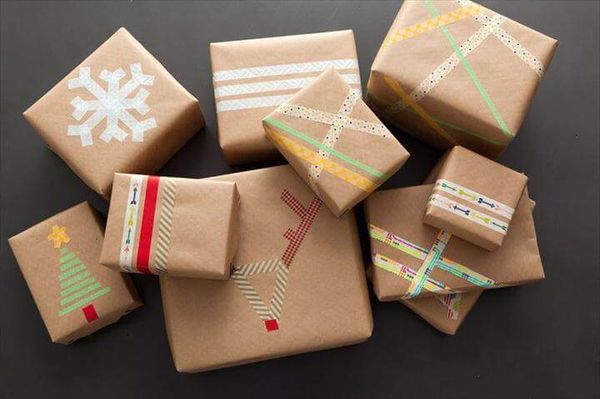 Image: pixy.ru
Monster Gift Wrapping: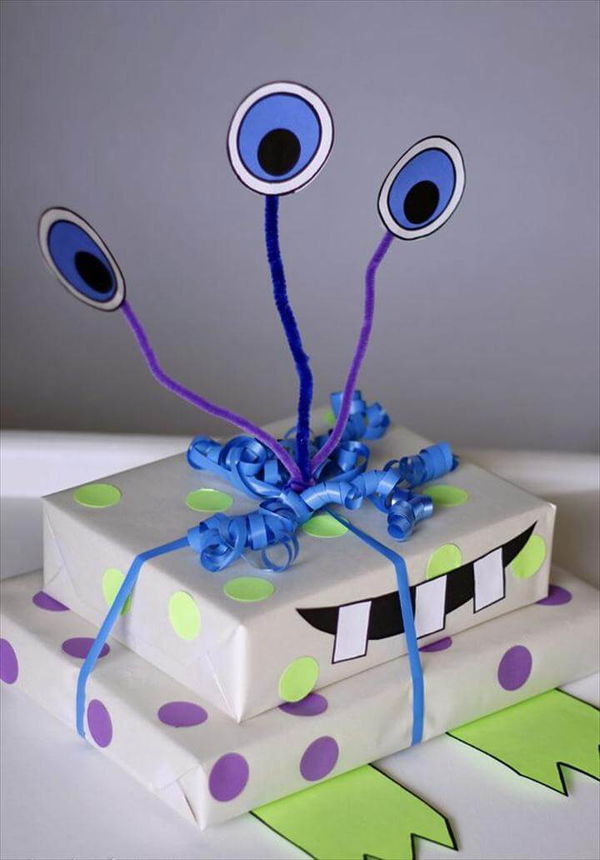 Image: housingaforest
Eye-catching Gift Wraps: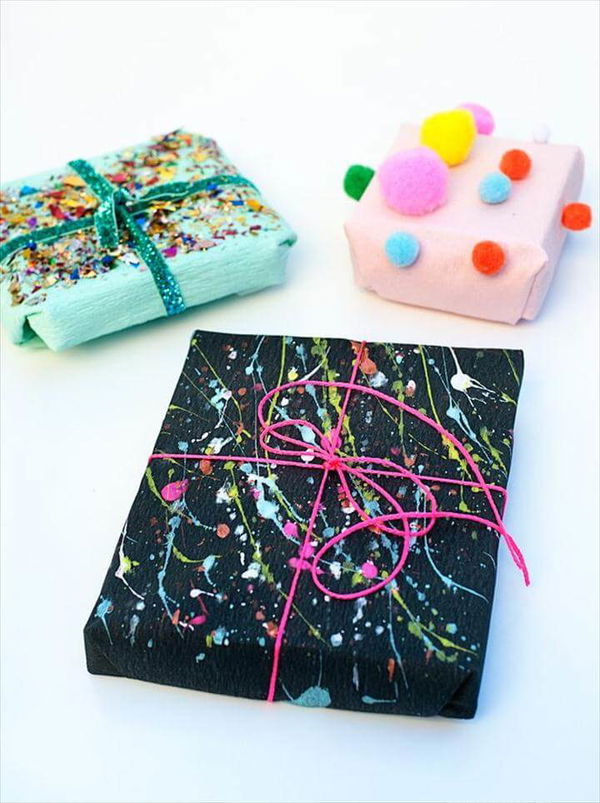 Image: lovefromginger
DIY Easter Gift Wrapping Idea: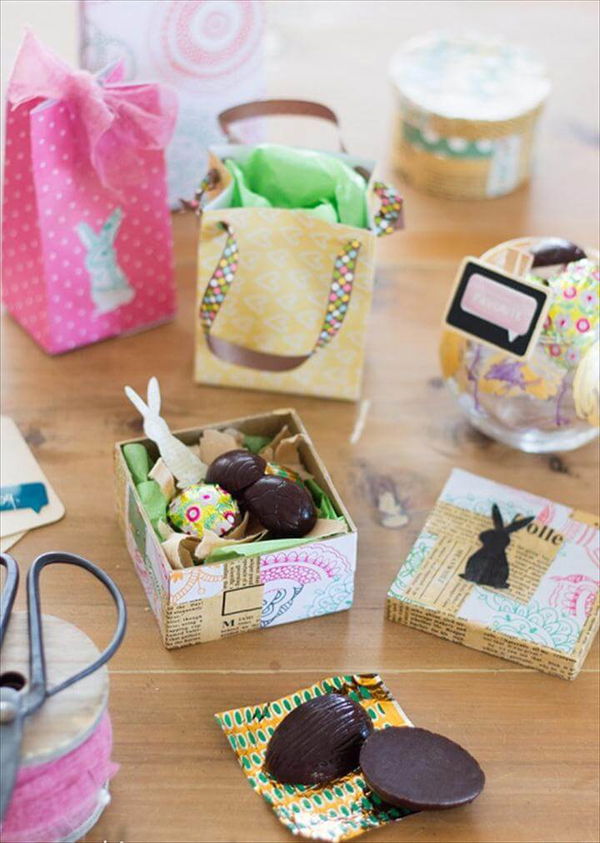 Image: afreshlegacy.net
Exclusive DIY Gift Wrapping: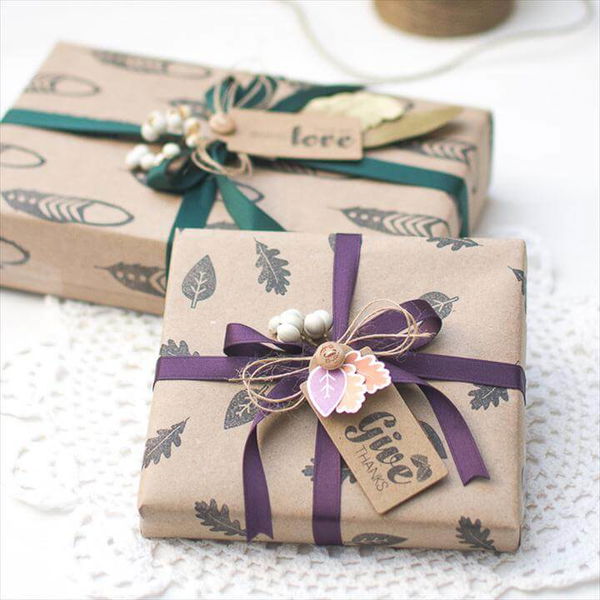 Image: wordpress
Holiday Print Gift Wrapping: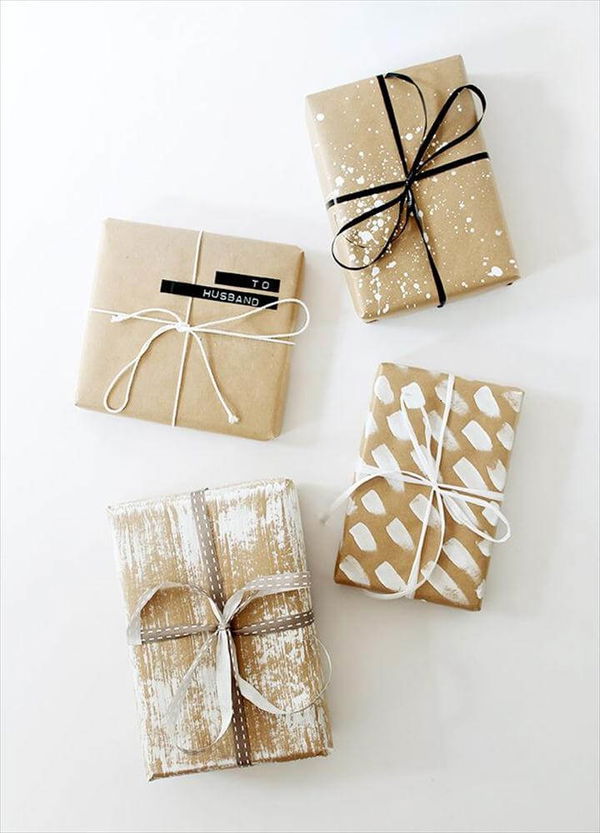 Image: hellolidy
Gift Wrap Idea For Christmas Gift Toppers: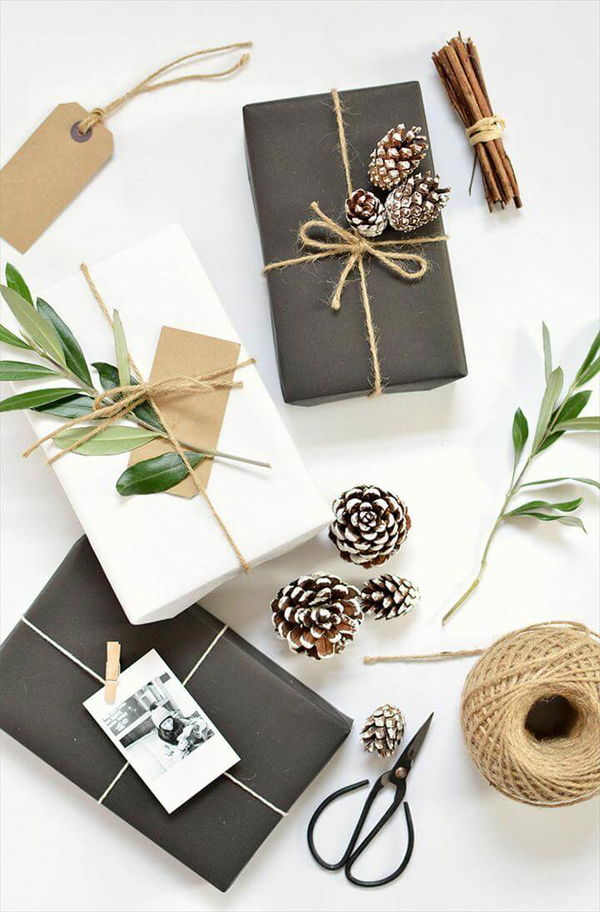 Image: burkatron
Simply Adorable Gift Wrapping Idea: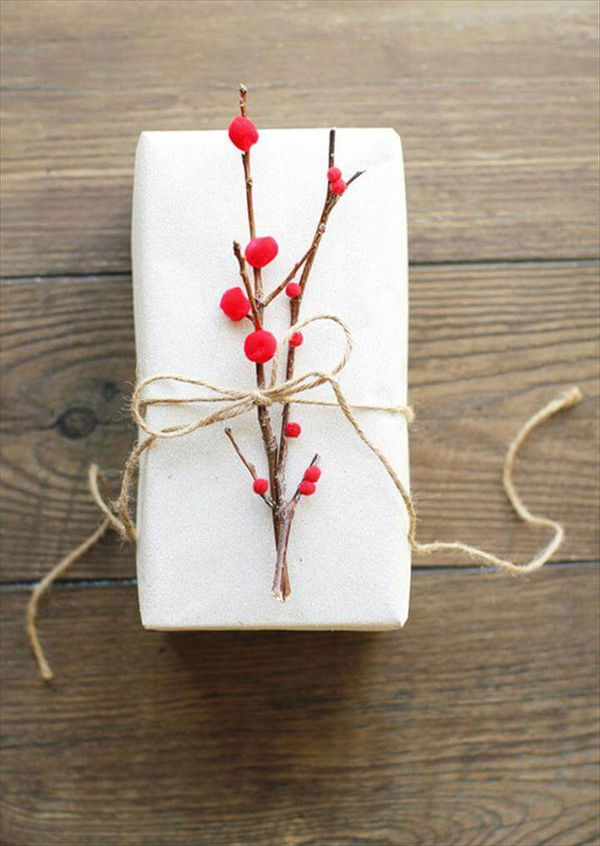 Image: ruerococo
DIY Q-Tip Dandelion Gift Wrapping: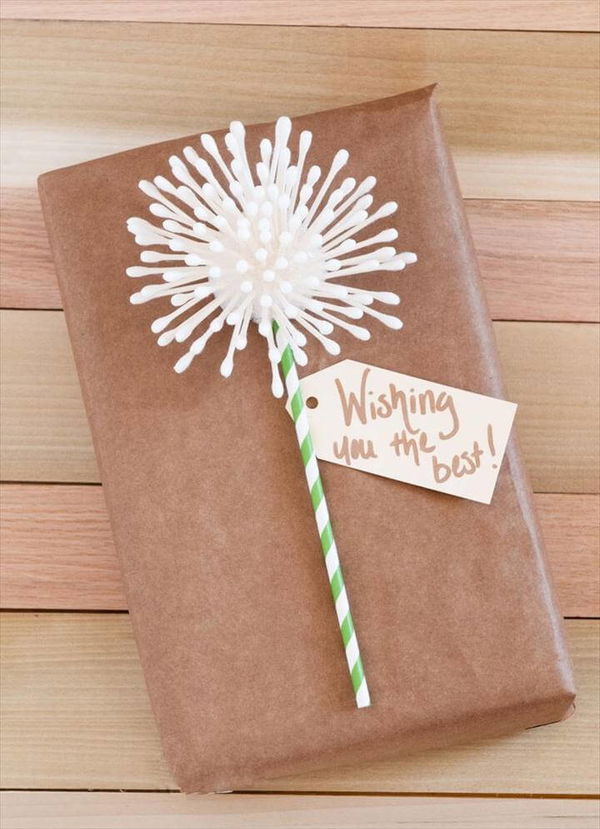 Image: thechicsite
DIY Gift Wrap – Great Idea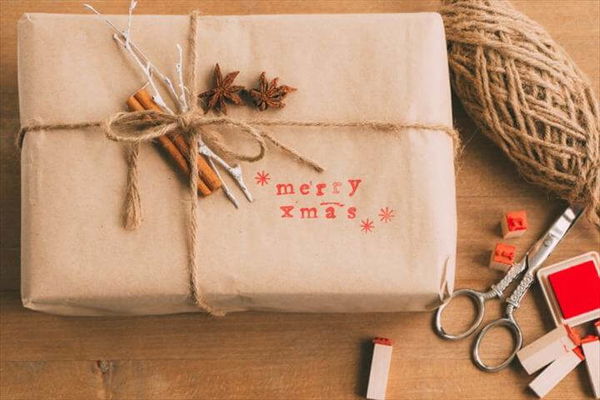 Image: yourhomewizards
DIY Confetti Dipped Presents: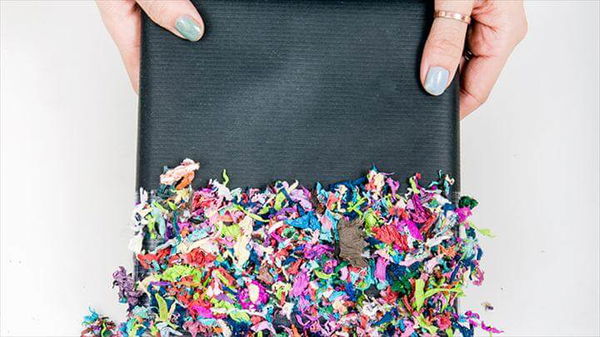 Image: stylecaster
Holiday Gift Wrapping: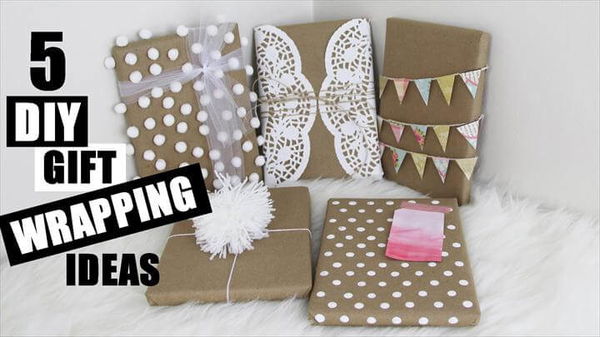 Image: youtube
Mother's-day Gift Wrapping Idea: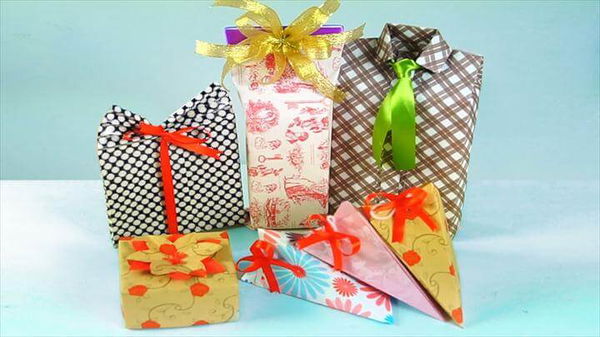 Image: youtube
Adorable Gift Wraps: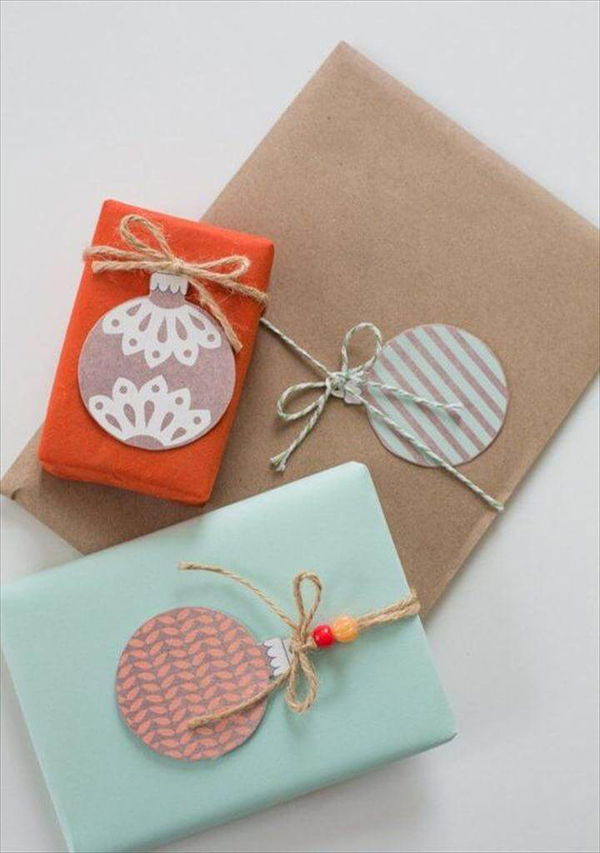 Image: wordpress
Super Easy Gift Wrapping Idea: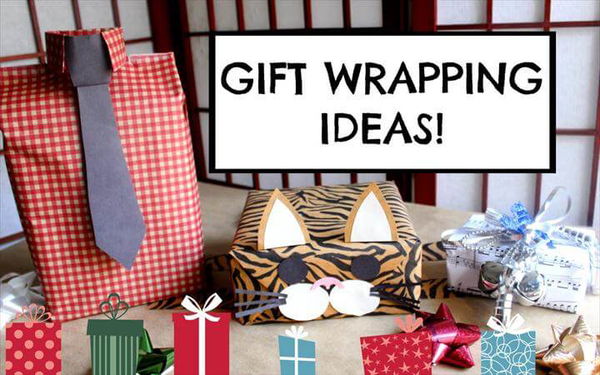 Image: youtube
Cheap & Easy Gift Wrapping Topper: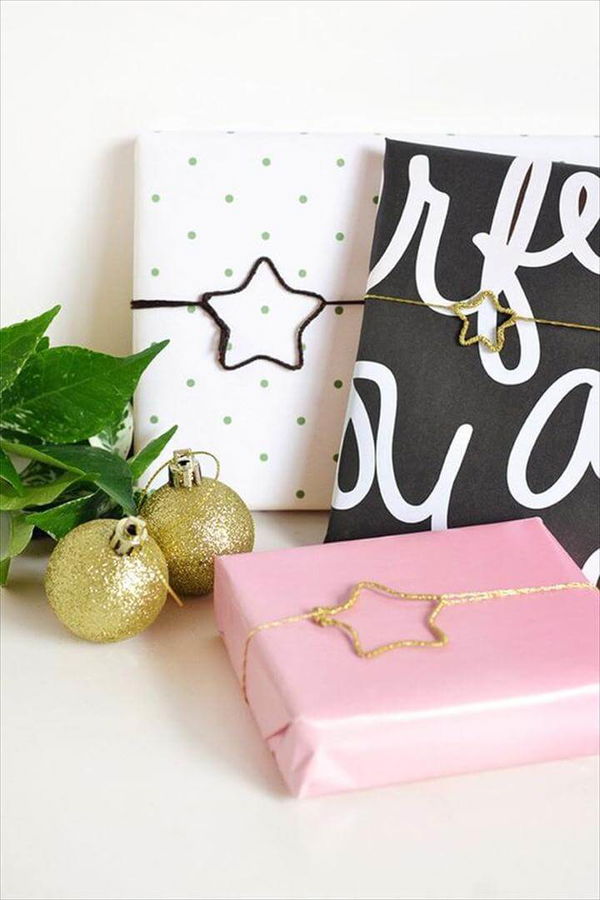 Image: funcraftskids
Unique Gift Wrapping Idea: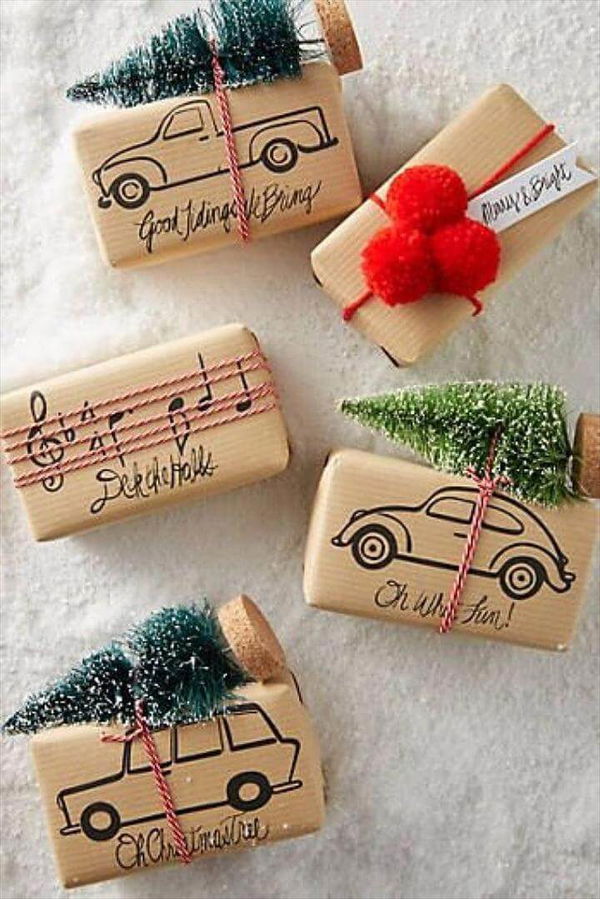 Image: catchmyparty
Candy Bow Gift: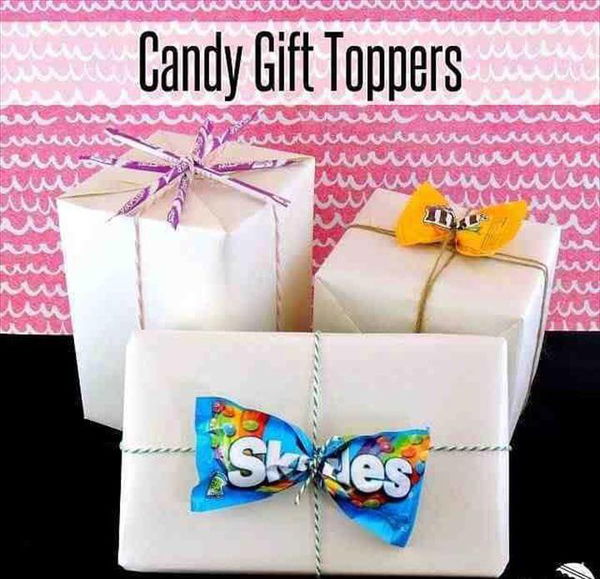 Image: thriftylittlemom