Celebrations are incomplete without some cute and fun decor and the decor is undone with some pretty centerpieces being the part of your tables. So either it's a small celebration, a fun party, a dinner gathering or the festive we have got you these 20 DIY Flowerbox Centerpieces Ideas You Can Make Yourself that you can make yourself at home. Flowers add so much to the beauty of our spaces and their gorgeous arrangement in the form of centerpieces would surely add oodles of charm to any of the special occasion. So do get your hands on these easy flower centerpiece ideas which are fun to make and totally friendly with your pocket.There are two main things you need to make a gorgeous and impressive centerpiece for the party and dinner tables.
First is the flower holder that can be created out of a variety of materials and supplies from your surroundings. Cute painted DIY mason jars, empty vessels, recycled bins, and wooden baskets are the main things to hold your flowers so stylishly in them. The white painted jars or vessels are for the chic kind of decor and the wooden baskets would really suit a rustic setting of your party or dinner table decor.
The second thing is, of course, the bunch of the flowers going into these DIY handmade flower holders and creating a ravishing centerpiece on your own. You can visit your garden to pick up some fresh seasonal flowers to go in your flower centerpieces or you can opt for the faux ones to be repeatedly used. For the festive oriented centerpieces, you can choose some custom embellishments to go in these centerpieces too just like the colorful pumpkins and twigs for the fall, candles and colorful flowers for the spring. Do visit the ideas below!
Dollar Tree DIY Mirror Flower Box Centerpiece: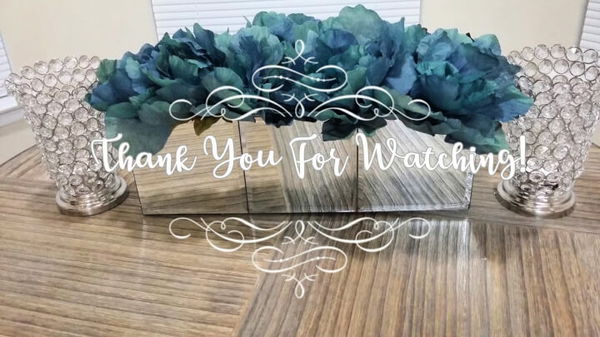 Tutorial: youtube
Repurposed CD Holder To Flower Box Centerpiece: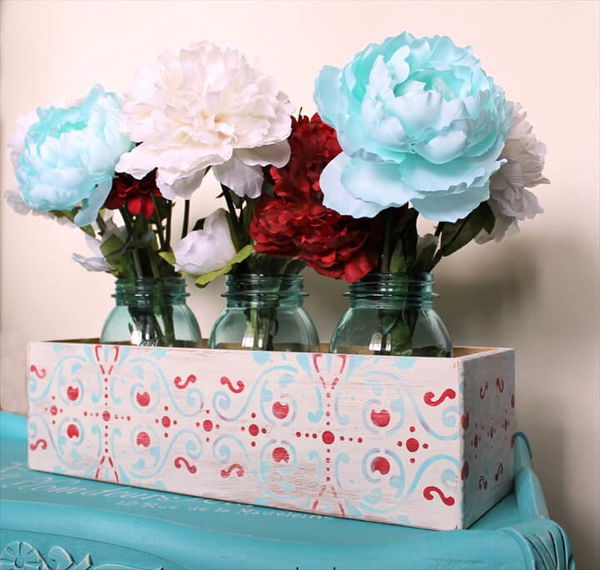 Tutorial: girlinthegarage
DIY Flower Box Centerpiece: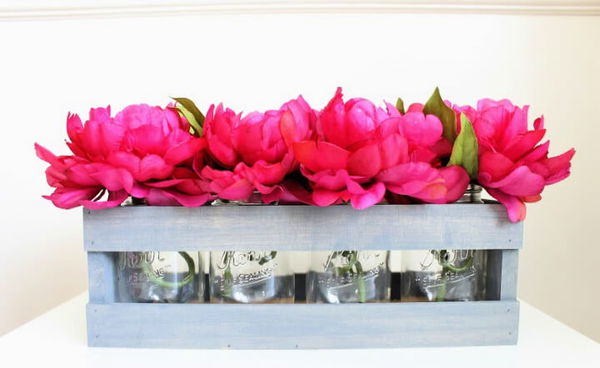 Tutorial: mommysuite
Paint Stir Stick Flower Box: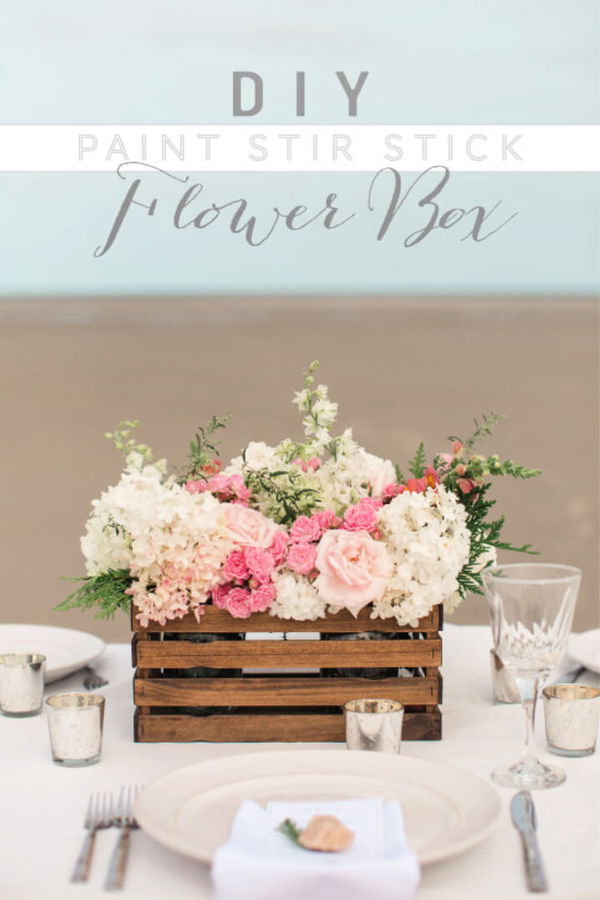 Tutorial: weddingchicks
Centerpiece Flower Box Finished:

Tutorial: hazelandgolddesigns
Flower Vase From A Tissue Box: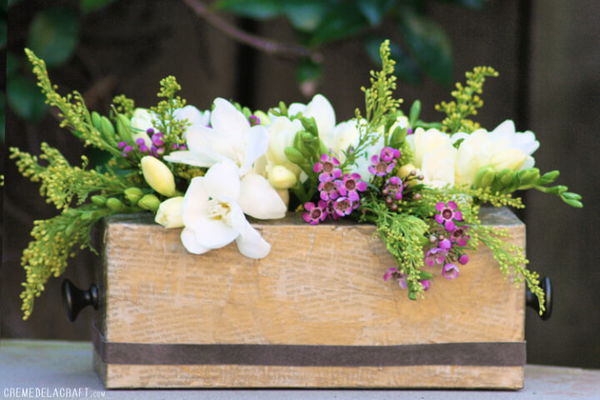 Tutorial: cremedelacraft
Box Flower Arrangement Bouquet Craft Girls:

Tutorial: pilladas
Pegboard Flower Box Centerpiece: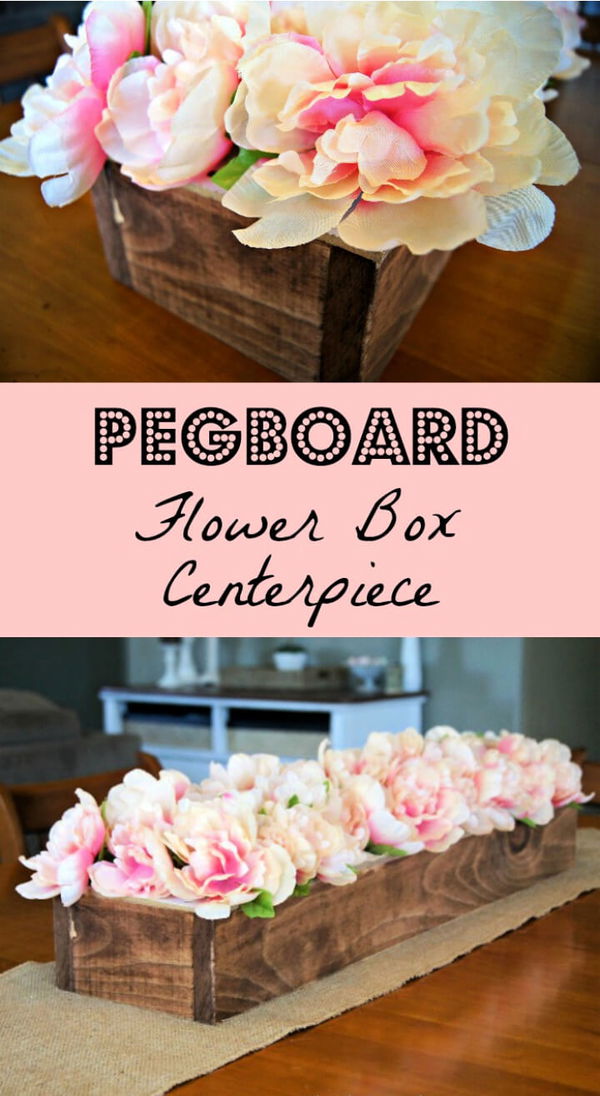 Tutorial: dwellinginhappiness
Pegboard Flower Box Centerpiece:

Tutorial: dwellinginhappiness
DIY Flower Box Centerpiece: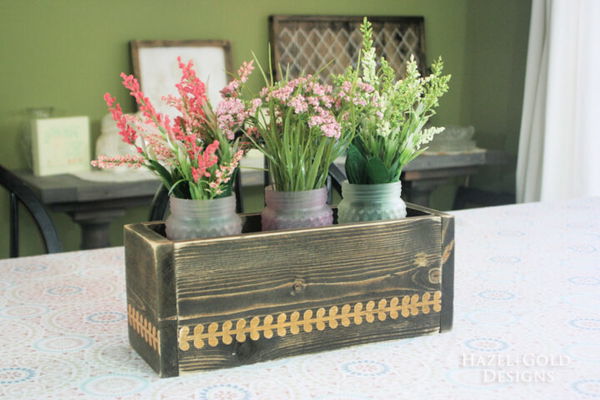 Tutorial: hazelandgolddesigns
Reclaimed Wood Box Centerpiece: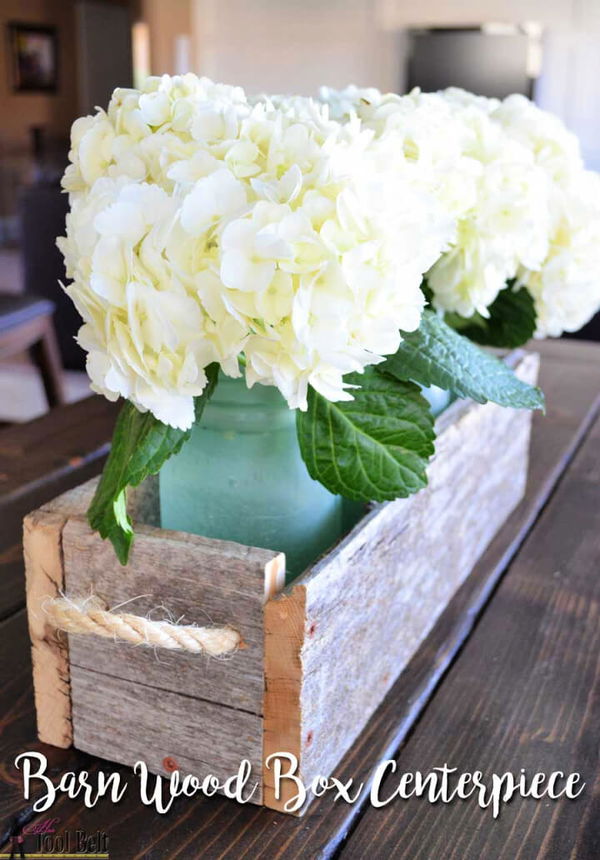 Tutorial: hertoolbelt
Wood Pallet Box Centerpiece: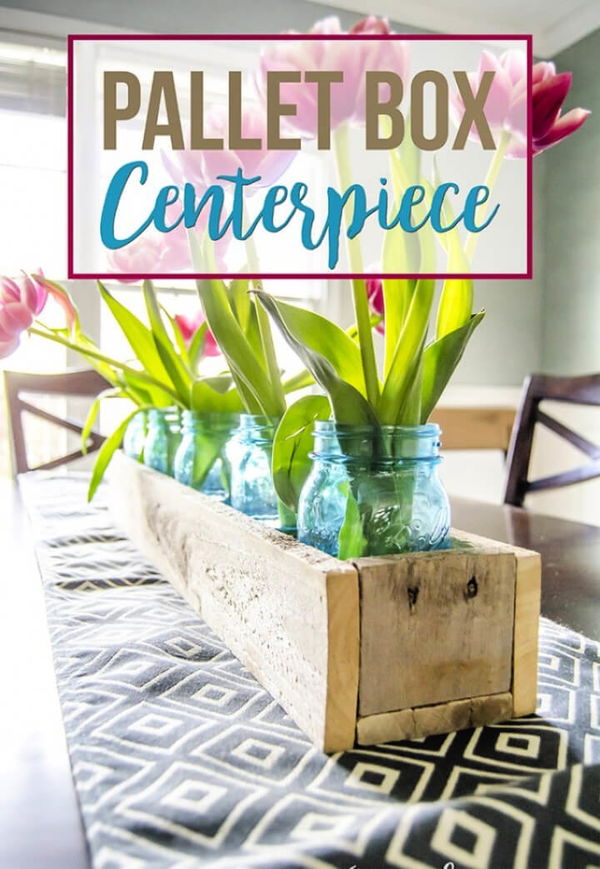 Tutorial: unoriginalmom
Wood Box Centerpiece: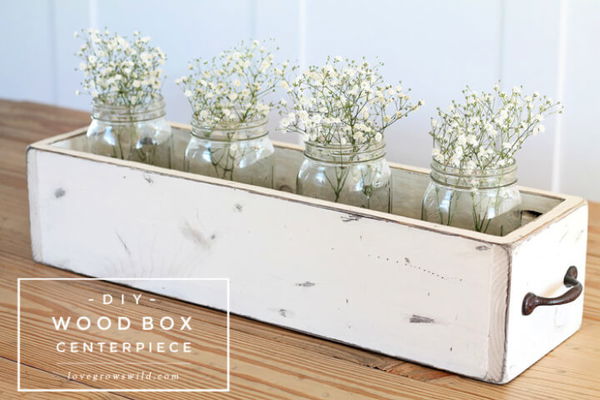 Tutorial: lovegrowswild
Simple Glass Bottle Centerpiece: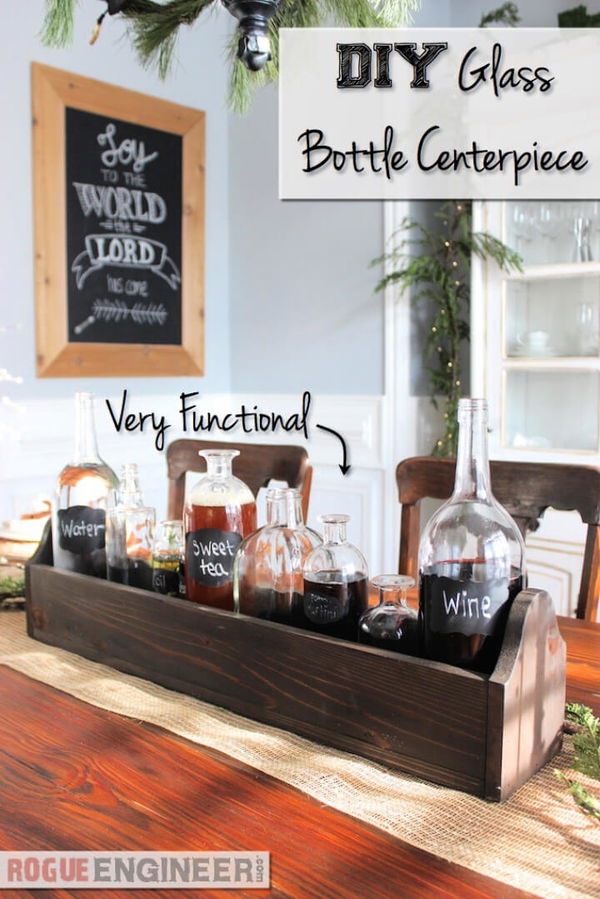 Tutorial: rogueengineer
Rustic Wooden Box Centerpiece:


Tutorial: lizmarieblog
Succulent Cox Centerpiece: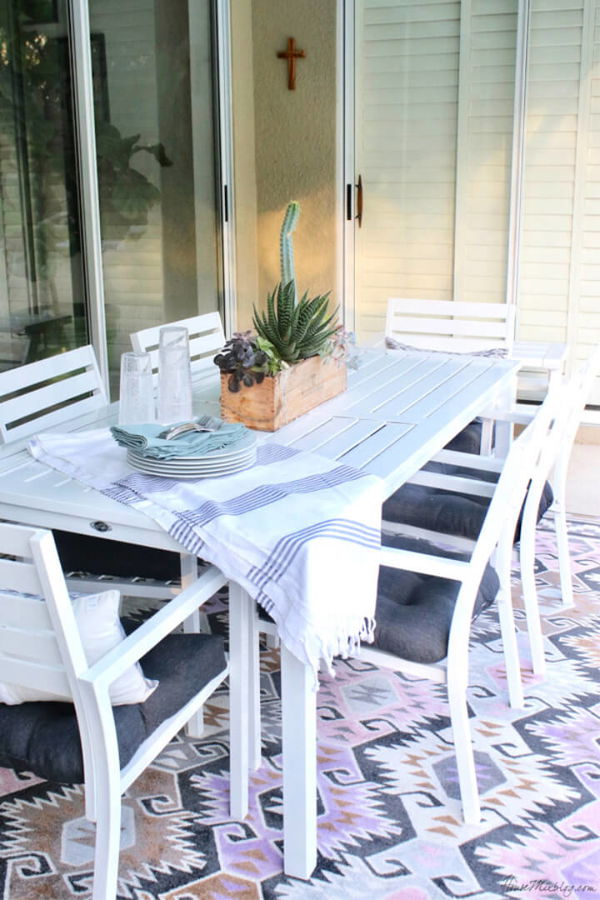 Tutorial: housemixblog
Wooden Box Centerpiece with Iron On: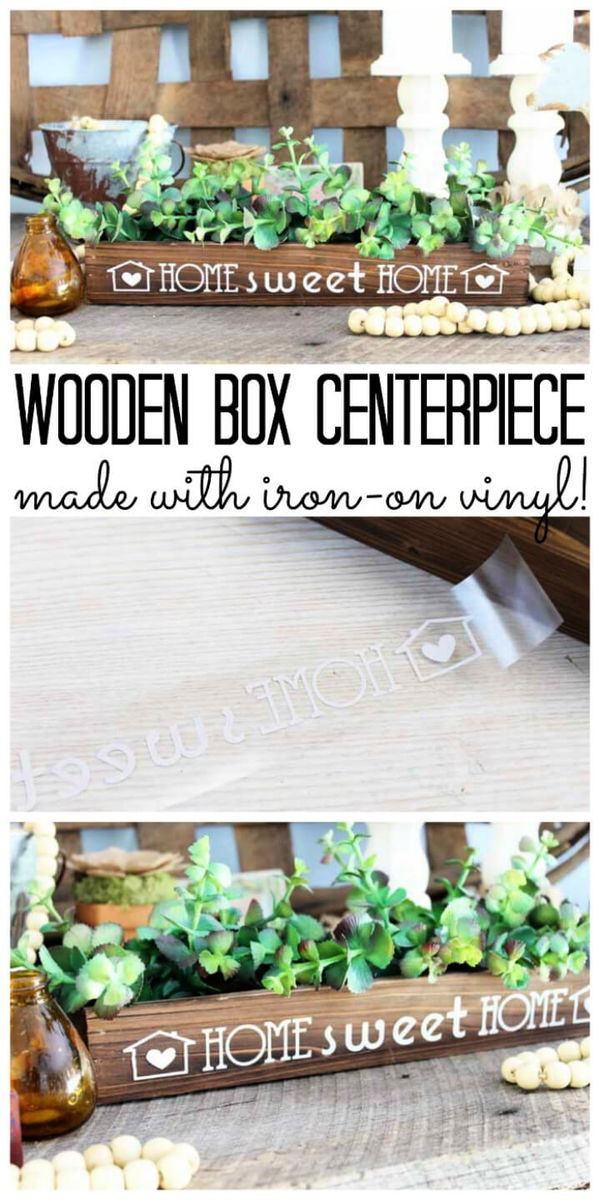 Tutorial: thecountrychiccottage
Milk Bottle Flower Box Centerpiece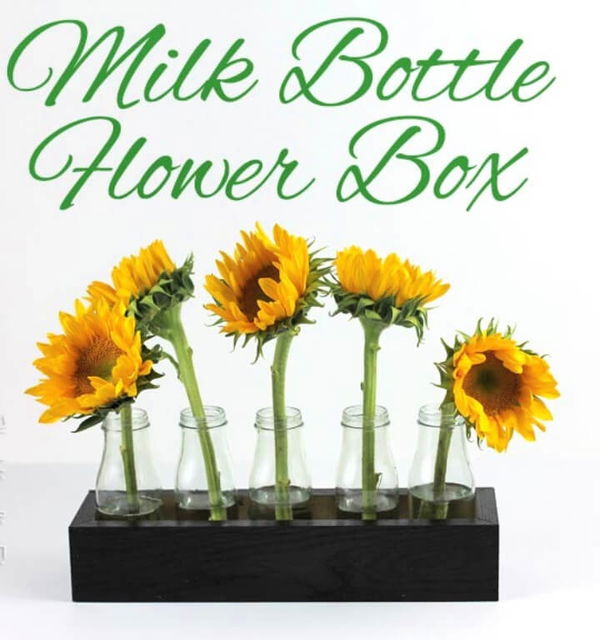 Tutorial: thekimsixfix
How to Make a Table Box – A DIY Wood Box Centerpiece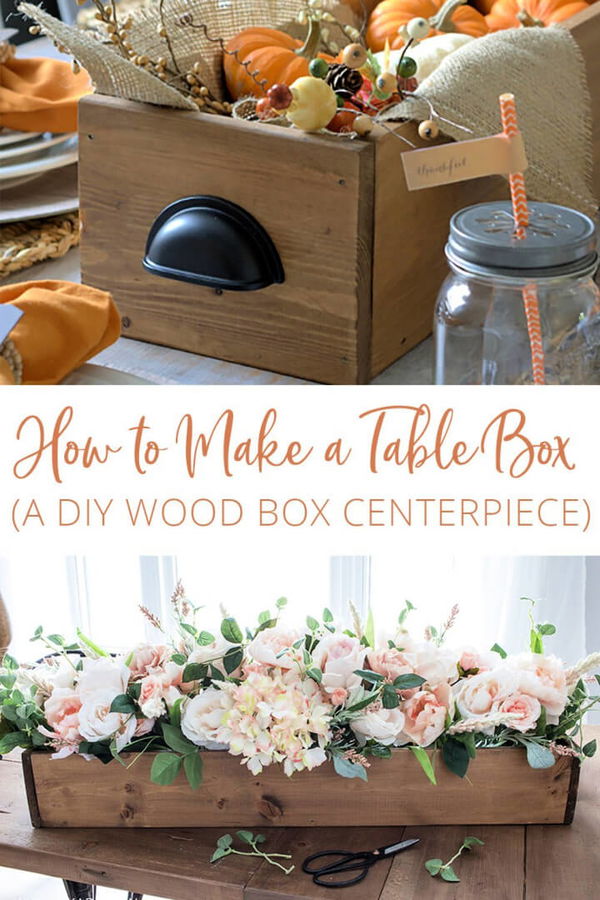 Tutorial: homemadelovely
Amazing Wooden Box Centerpiece: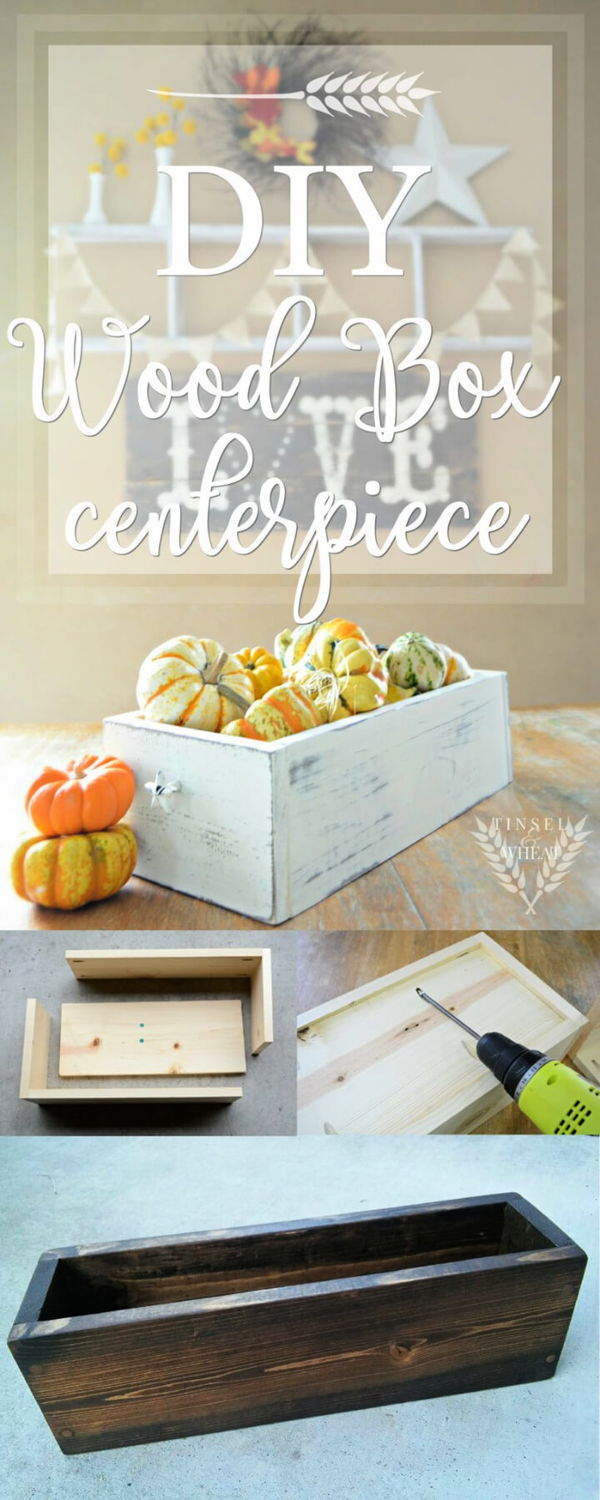 Tutorial: tinselandwheat