Its often very difficult to find new and creative ideas for giving gifts. Have you ever thought of using empty and useless mason jars for making new and impressive gifts. Besides making gifts you can also make mason jar crafts for your self too.
Here are 14 DIY Mason Jar Crafts – Easy Uses For Mason Jars Great Ideas for you to try this season with mason jars. Lets play along with all these exciting and fun ideas discussed above to create some amazing and incredible crafts. The first idea that we have here is a Christmas tree votive made with a mason jar and is absolutely perfect for the upcoming Christmas festival. All these ideas will definitely make all your festivals more exciting and enjoyable than ever before.
Next we have a lantern idea made with mason jar which is also for an occasion as you can enjoy decorating this spooky lantern on Halloween. Grab some of the uselessly lying mason jars and create some extra ordinary impressive masterpieces. The next idea that we have here done with mason jar is a tissue paper dispenser and is one of the most liked and popular ideas among all. Also you can decorate some mason jars for the occasion of wedding as they look so attractive and beautiful at the wedding venue on every table. Use spray paints, glitters, and other regular crafts for these projects. You will only need to have some basic supplies and crafts for all of these. Play with colors and different crafts to make your personalized mason jars for different uses and purposes. You can also gift these to someone and keep it at your own place at your favorite corners, on a bedside, dining table or anywhere else. Piggy banks is also something that you can also make for little kids with mason jars.
Share these exclusive ideas with mason jars so that they can also use their mason jars for creating these crafts. All the projects have tutorials with them along with the description so that you don't miss out on the minor details of any of them.
Christmas Tree Votives: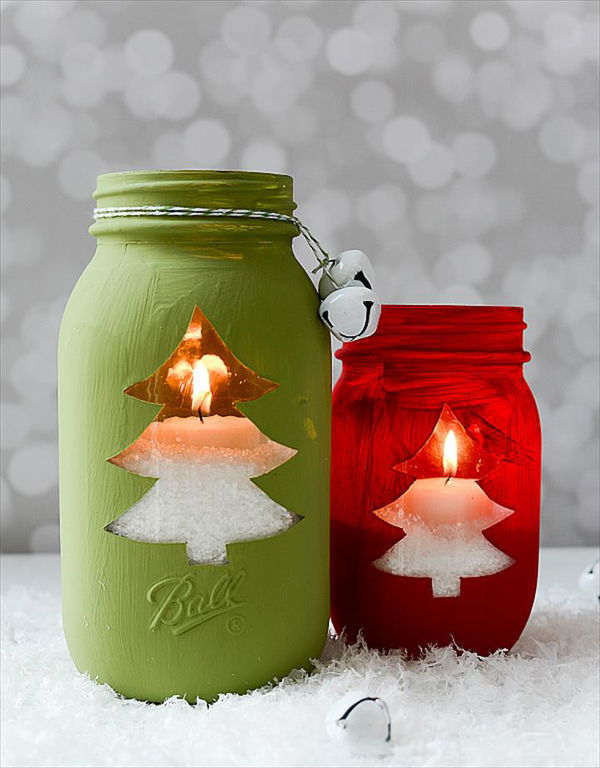 Image: masonjarcraftslove
Mason Jar Mummy Lantern – Perfect For Halloween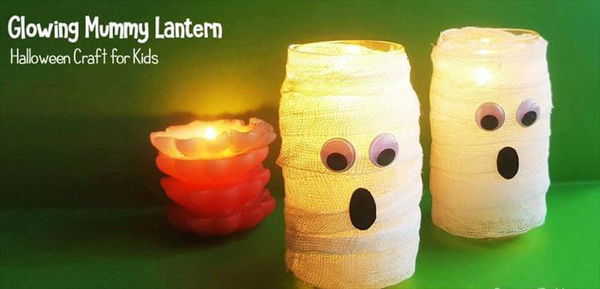 Image: buggyandbuddy
Mason Jar Tissue Holder: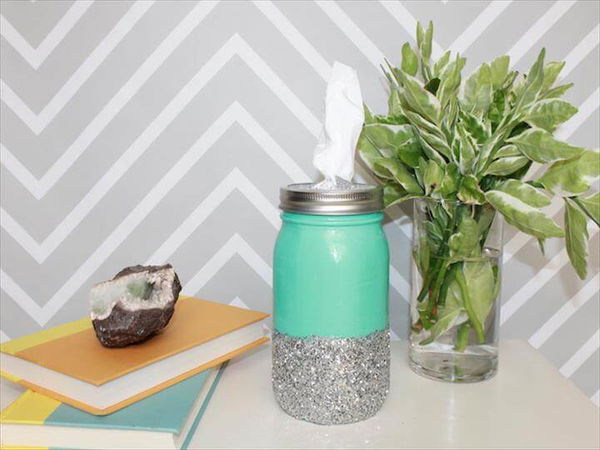 Image: momtastic
Mason Jar Snowglobe: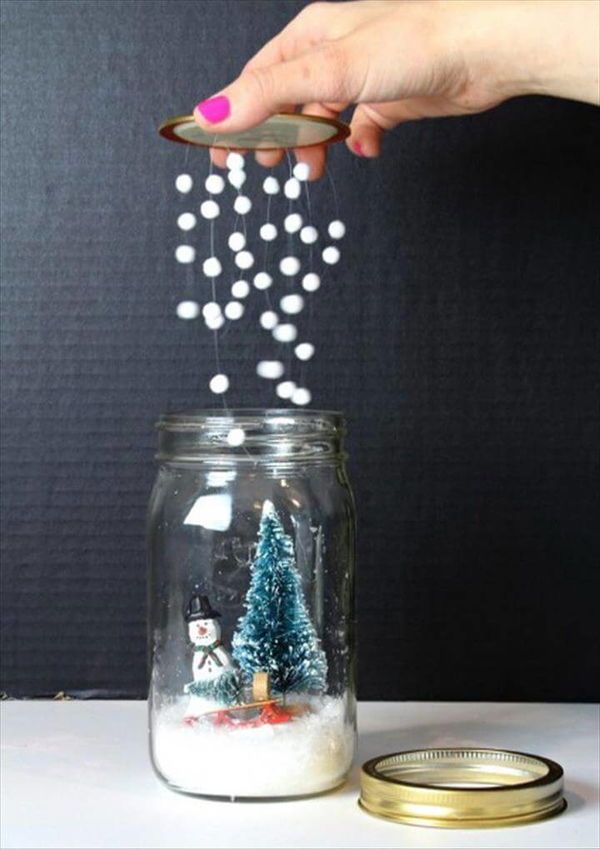 Image: classyclutter.net
Glitter Mason Jars Wedding Decoration:


Image: masonjarcraftsblog
DIY Mason Jar Lanterns: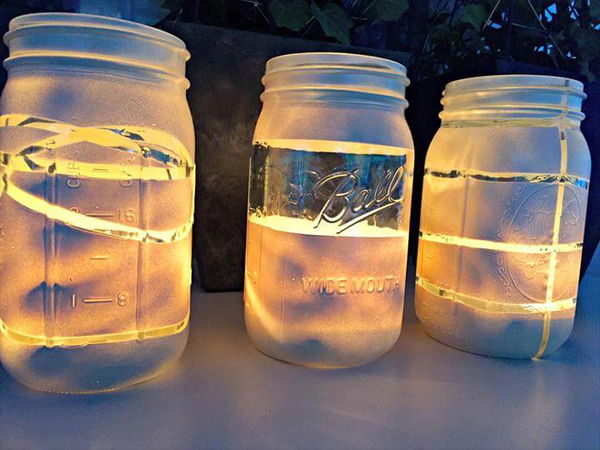 Image: farmhouse1820
Mason Jar Glitter Lava Lamps: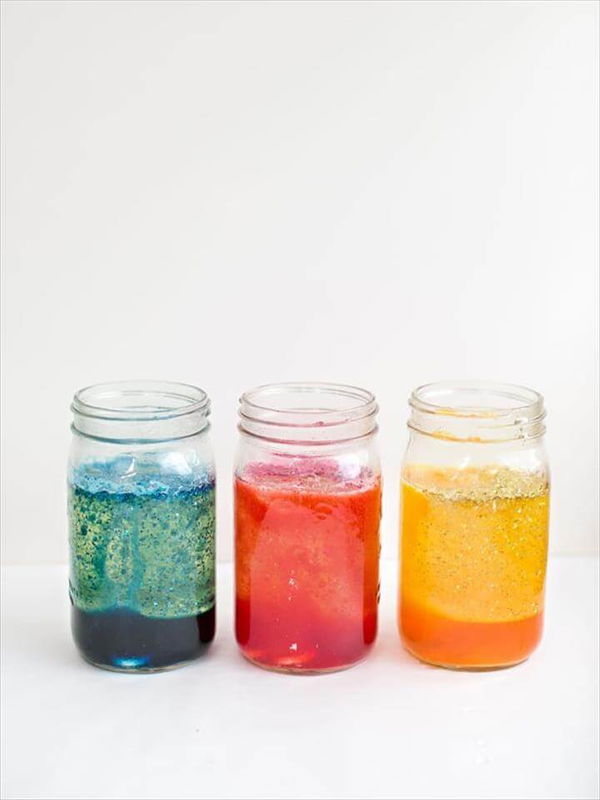 Image: hellowonderful.co
Rainbow Mason Jar Piggy Bank: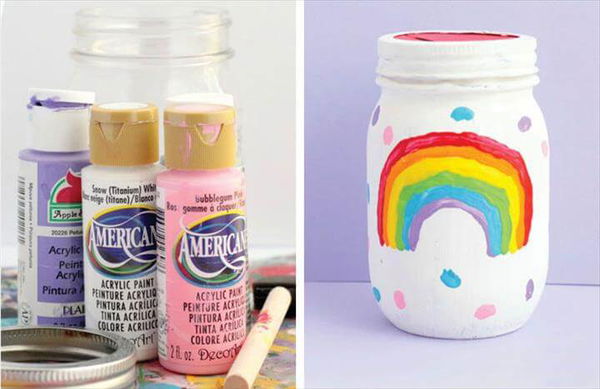 Image: livingwellmom
Mason Jar Candle Holder: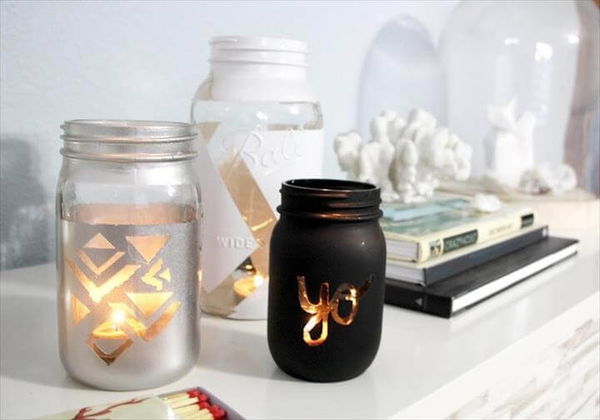 Image: brightnest
Mason Jar Solar Lights: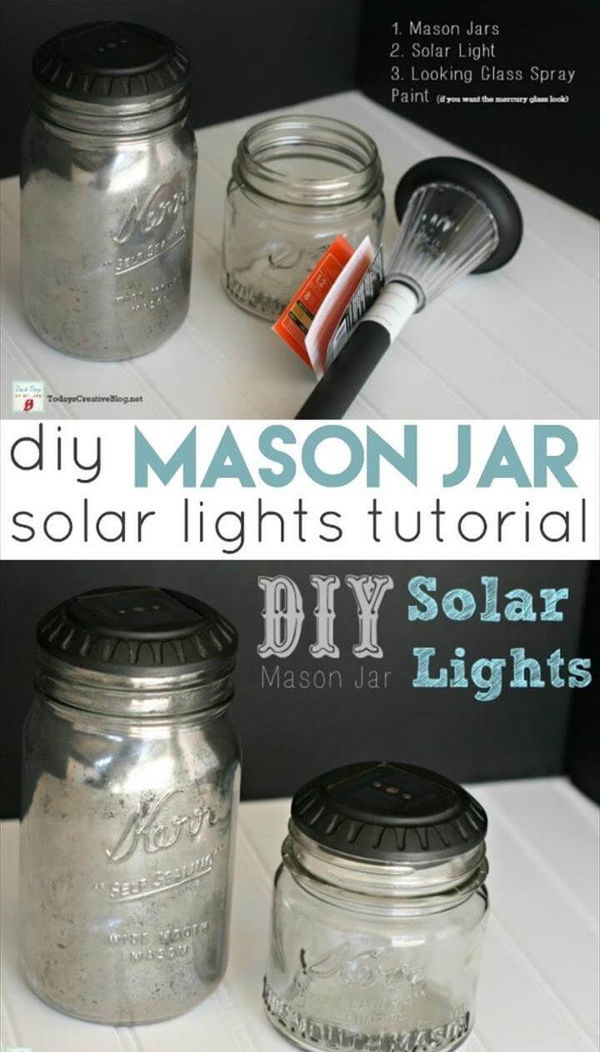 Image: todayscreativelife
Mason Jar Canisters: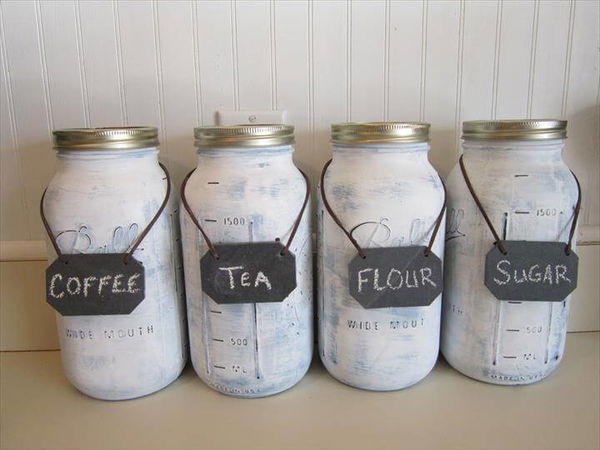 Image: thehoneycombhome
Spring Inspired Mason Jars – Seashell Mason Jars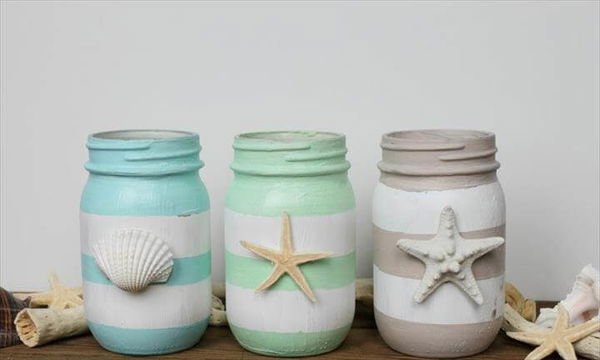 Image: blissbridalmagazine
Decorated Mason Jar Vases – Gold Mason Jars – Summer Mason Jars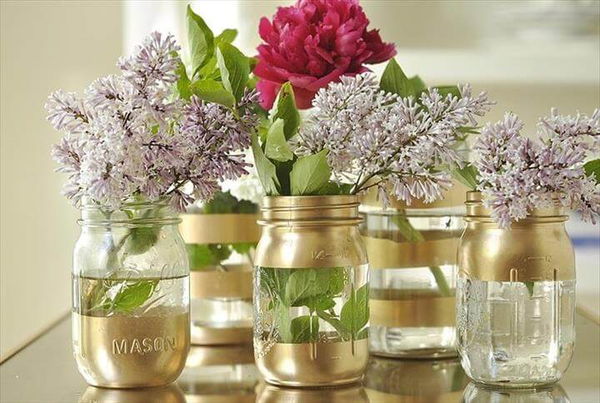 Image: yourhomebasedmom
DIY Mason Jar Organizer: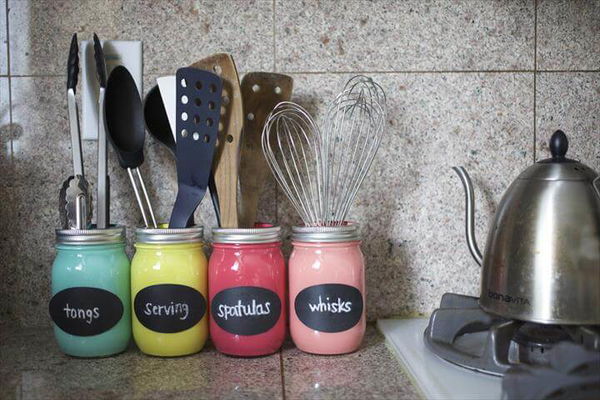 Image: popsugar