As we know that Christmas is coming up soon so we must make some beforehand preparations regarding the decoration for the festival. Here we have great and attractive 10 DIY Christmas Snow Globes – Fun & Easy Kid's Craft Ideas for you that you can easily make at home. Kids will surely enjoy these snow globes a lot so try doing something special for them this time. besides this these mason jars can also be a perfect handmade gift for someone this Christmas.
These projects include many different unique and eye catching techniques. You can use mason jars for making these globes as they are perfect for this purpose. You can make a snowman inside a mason jar as you can see here in one of the project. For this all you need is a jar, glue, glitter, glucose, ornaments, spray paints, polyurethane gloss and a few more basic supplies and crafts. Also you can make some very cool room decor items such as these winter votives which are easy to make and heavenly to keep in your rooms this winter.
Similar to a snowman you can also make other globes with some other Christmas items such as reindeer ,  Christmas tree and things like that. If you are interested in making some cool small size snow globe for kids this Christmas you need to have some baby food jars, decorative items for keeping them inside, Styrofoam, glitter, confetti, fake snow, craft glue, acrylic gold paint, ribbon and some other basic supplies such as exacto knife, paint brush and hot glue gun. Follow the step by step procedure as described in the description of the project and start your project right away without wasting any further time and energy on thinking about or buying any expensive stuff for this Christmas as decor in your house. These projects will not only save your money but also your precious time and energy. You can complete these projects with just a few supplies that you can easily find at craft stores.
Share these ideas with others too so that they can also make their Christmas even more special.
Winter Craft – DIY Snow Globe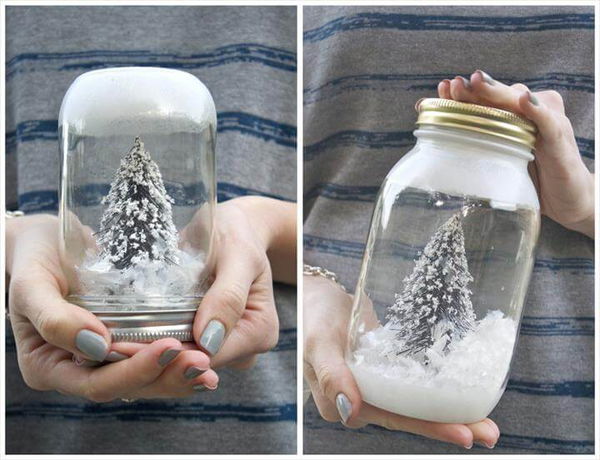 Image: the36thavenue
Mason Jar Christmas Snow Globe: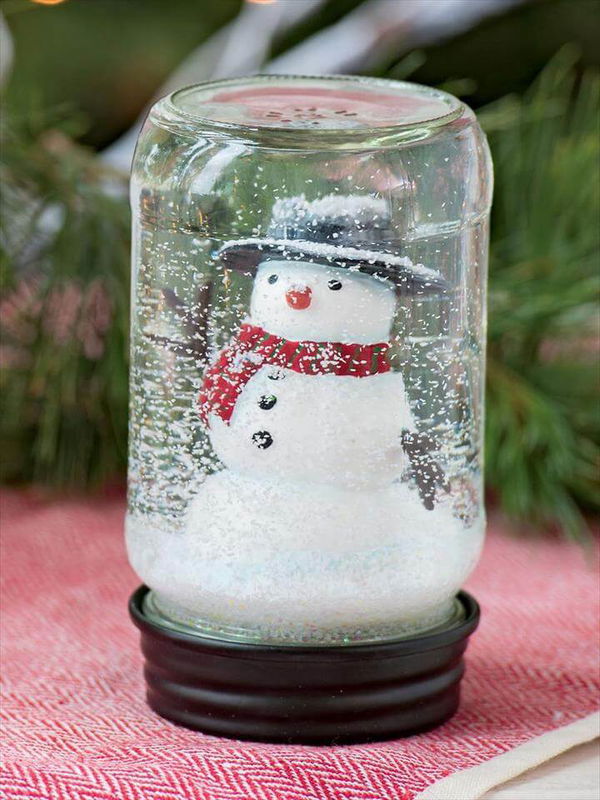 Image: thecraftyblogstalker
Snow Globe Tutorial: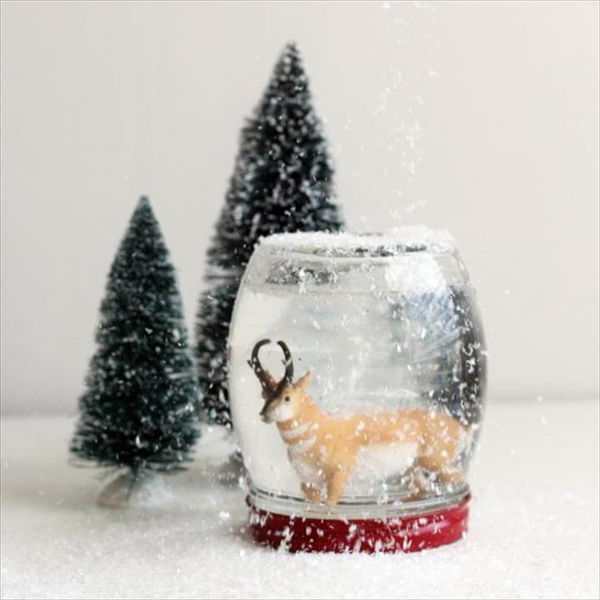 Image: emmamag
Winter Room Decor – Winter Votives Holiday Decoration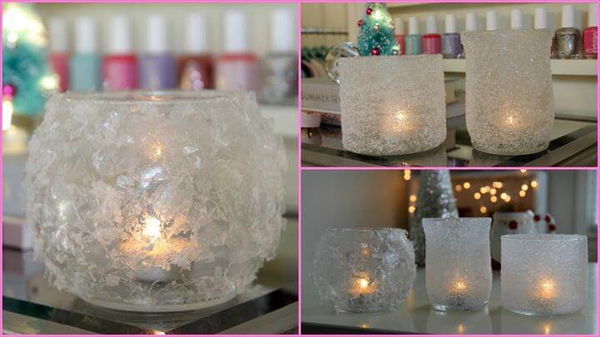 Image: youtube
Mini Christmas Snow Globes Favors: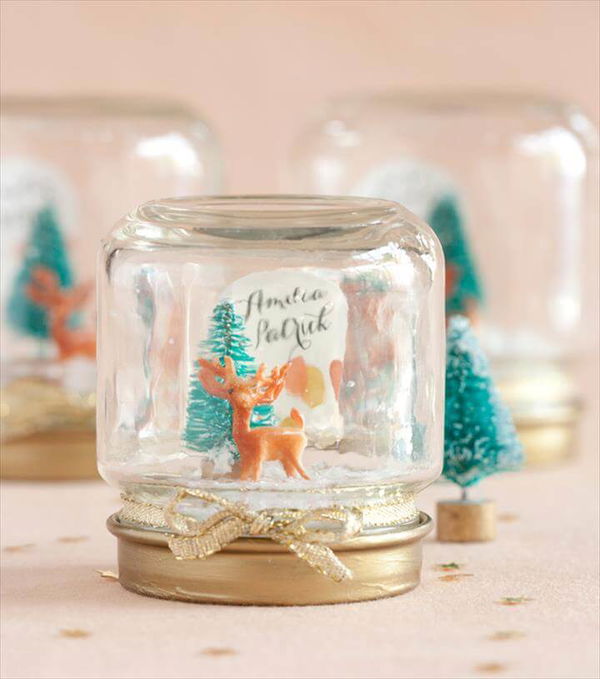 Image: evermine
Mason Jar Lid Snow Globe: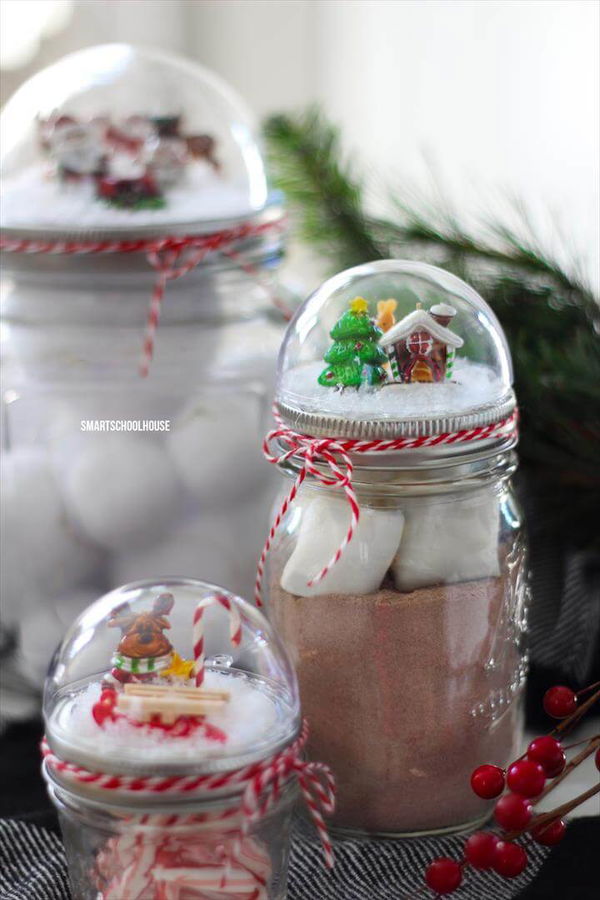 Image: smartschoolhouse
Easy Snow Globe Tutorial: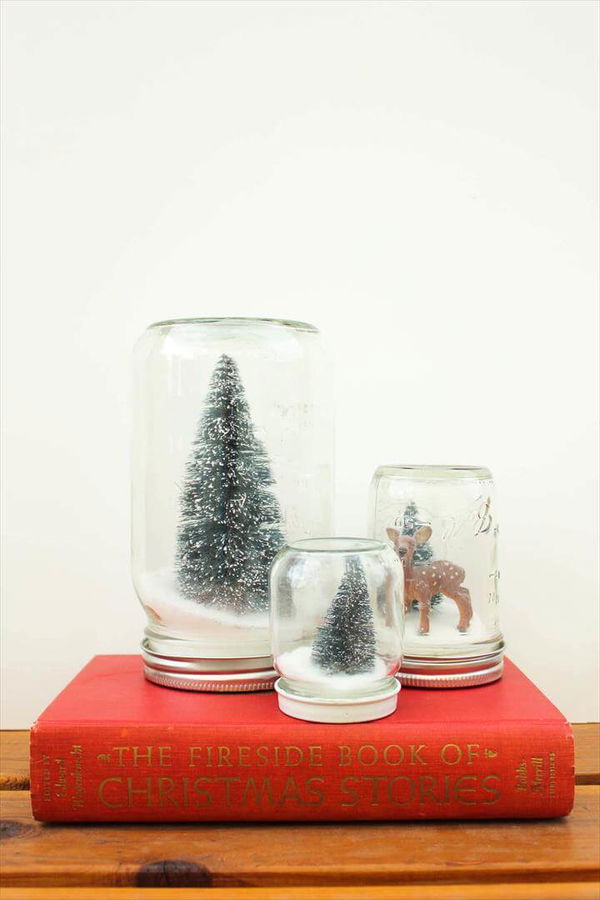 Image: makeanddocrew
Snow Globes For Kid's: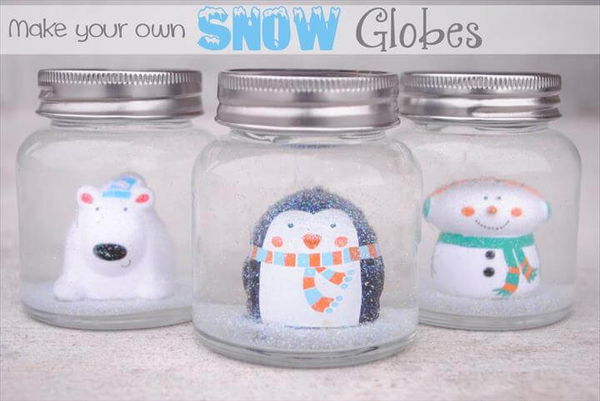 Image: crazylittleprojects
Snow Globe Cupcakes With Gelatin Bubbles: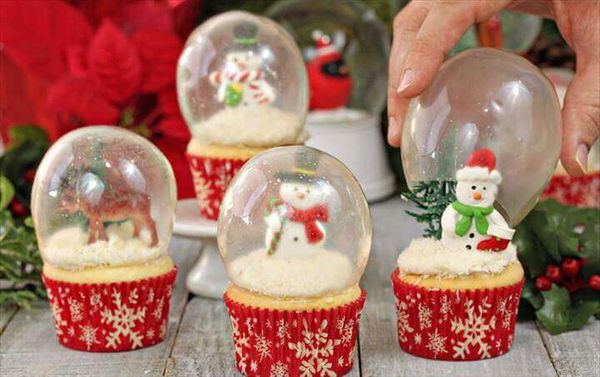 Image: goodshomedesign
DIY Snowglobe – Fun Crafts Kid's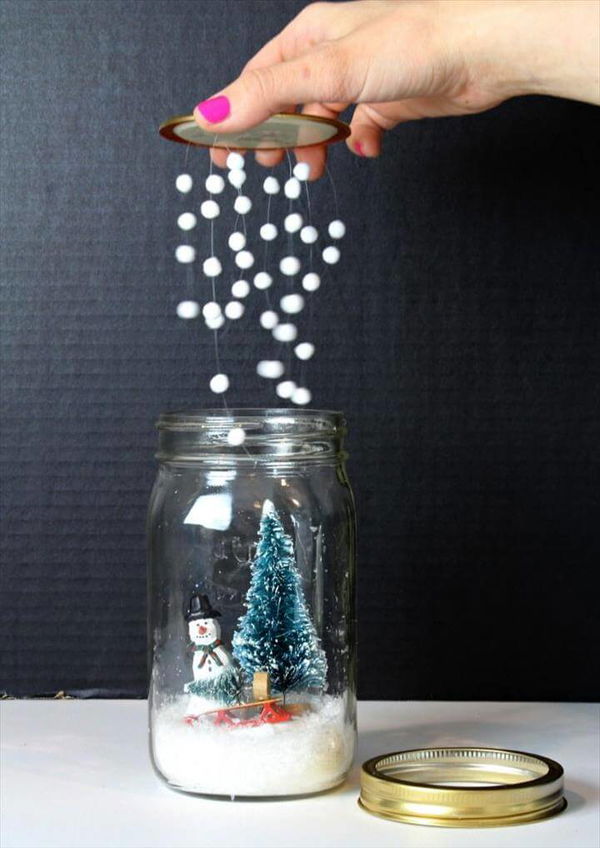 Image: classyclutter.net