This season you are about to enjoy some really great head scarf ideas that you can easily make yourself and wear them either a work or in informal gatherings.
We have many ideas and the first one that we have here is a hair wear scarf that you have to wear by folding it up, making a knot at the center. The next one is a jeweled bandana scarf idea for you which is quite a simple scarf with some jewels attached to it. You must be finding all this a bit tricky so we have tutorials with all of the projects for your ease and relaxation. Now you just you have to follow the simple step by step instructions for every project. You will also find some styles specifically for summer season. This will also protect your hair form the bad impacts of the season.
Grab some cute and colorful prints for these head covers that really seem to be eye catching and attention grabbing. You can also do these headscarf idea with infinity head covers. We can also make some very nice and lovely head covers for little girls too so that they can also enjoy wearing them in their birthday parties and all. For the winter season you can choose some dark and deep colors for your head covers. For these projects you don't need anything else except for the fabric and some little crafts to go with it which can be jewels, stones or anything.
Share these 17 DIY Head Scarf – Perfect Ideas For Hairs ideas with others too and take help from your friends while making tying these head covers. All the projects have tutorials with them so you can easily learn ways of tying them.
Hair Wear Headscarf: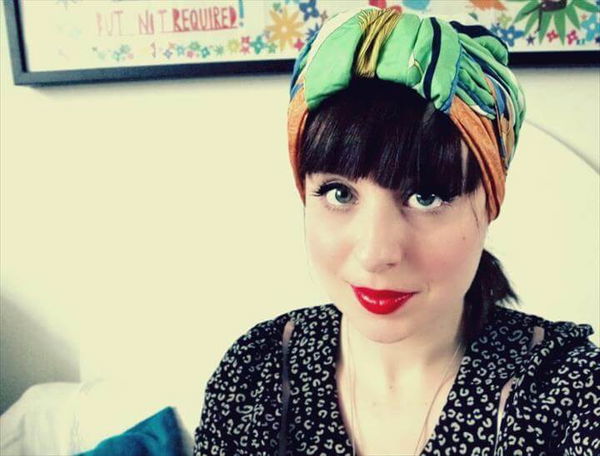 Image: simplestylings.blogspot
Jeweled Bandana Headscarf – Hair Accessory

Image: lovemaegan
Tie Head Scarf: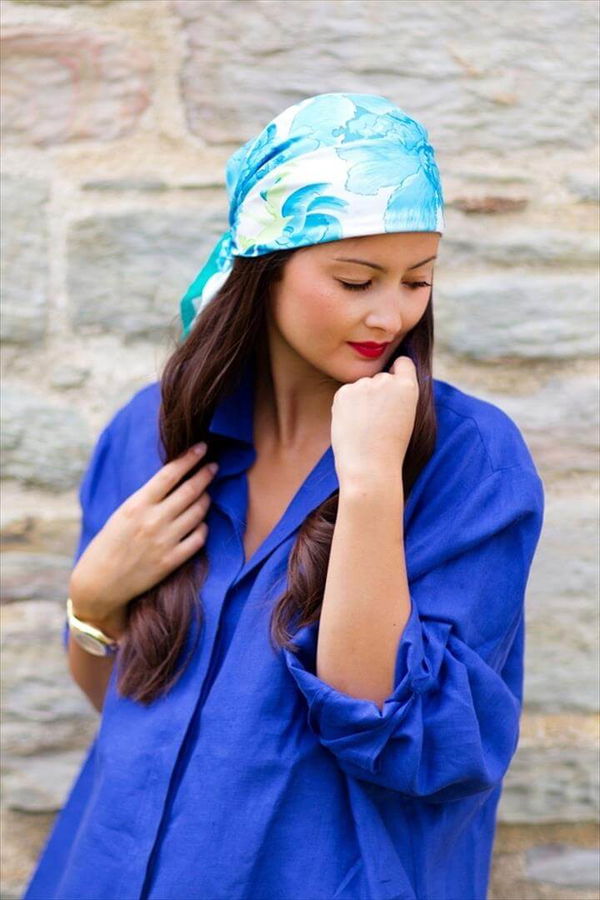 Image: peonylim
Headwrap Tutorial Using T-Shirts & Leggings: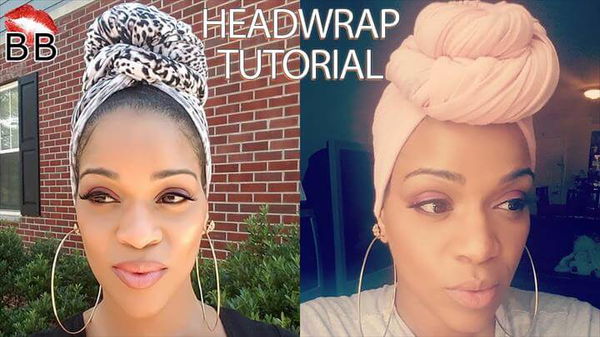 Image: youtube
Four Ways To Wear Head Scarves: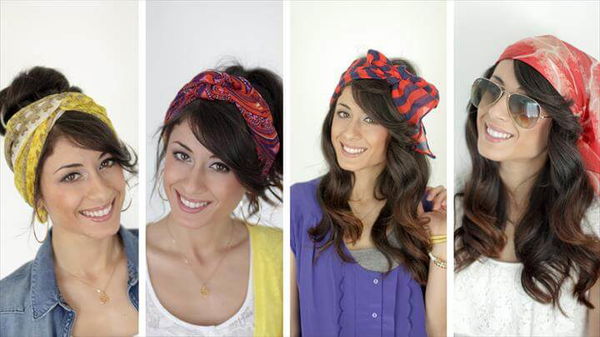 Image: eyemakeupvideos
Tie Head Scarf For The Summer – Three Ways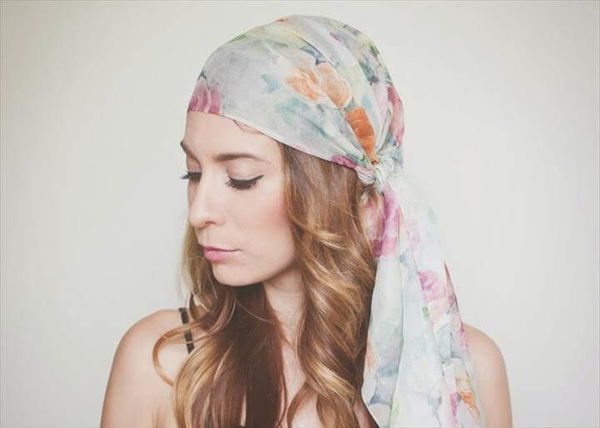 Image: thewonderforest
Six DIY 1-Minute Bandana Hairstyles – Cute Girls Hairstyles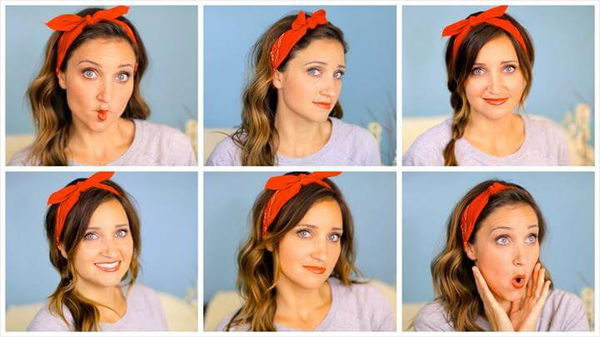 Image: youtube
DIY Turban Tutorials – Headscarf

Image: cottonandcurls
Chic Ways To Wear Head Scarf This Summer: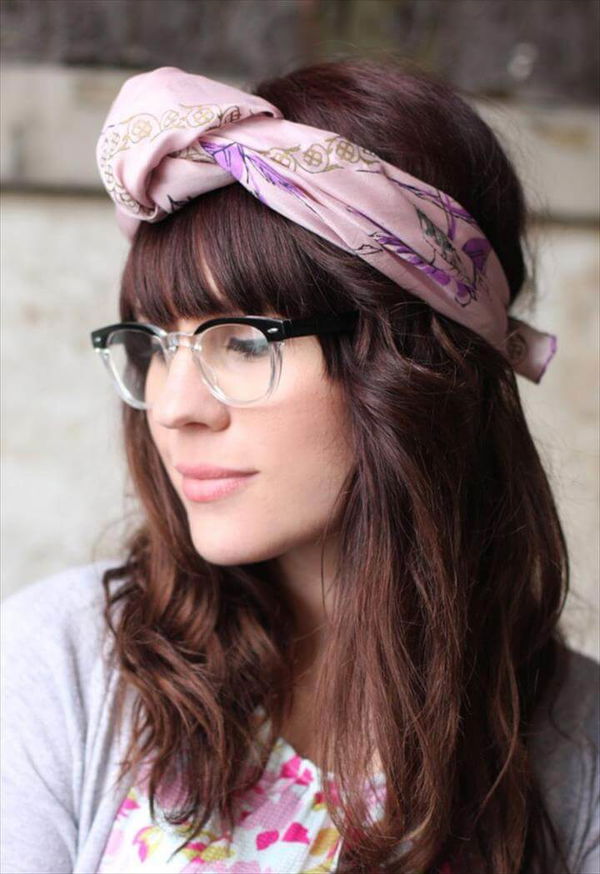 Image: abeautifulmess
Tie Headscarf Pattern: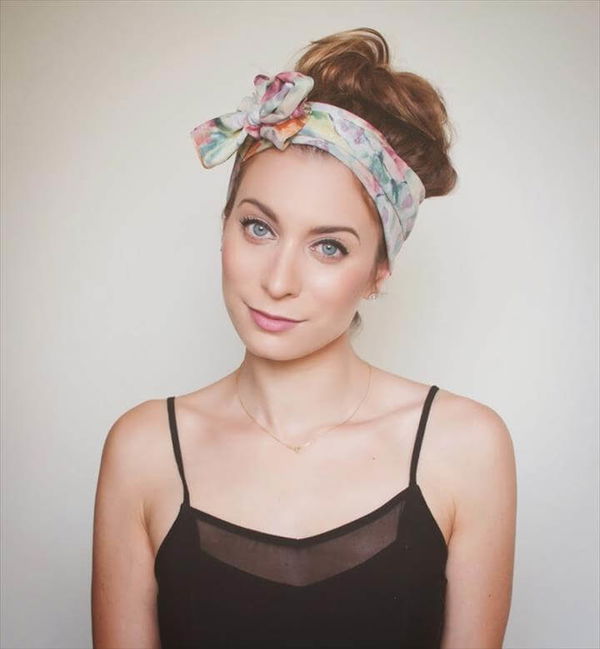 Image: establishedcalifornia
Tie Headscarf Idea To Tie Kerchiefs: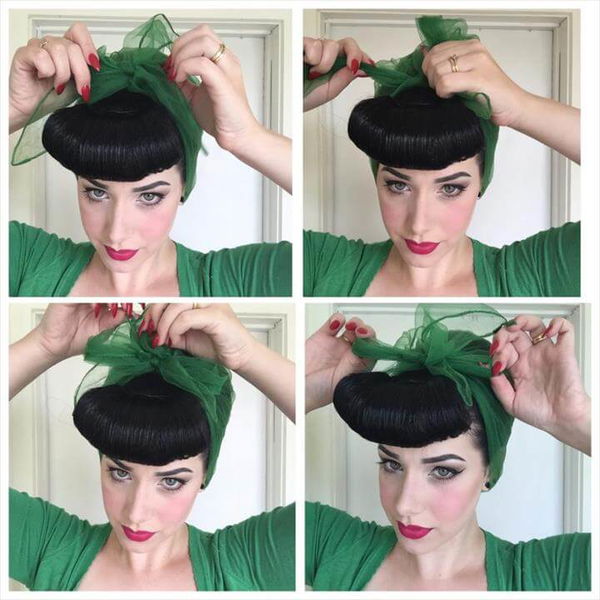 Image: stylecraze
Headband With An Infinity Scarf: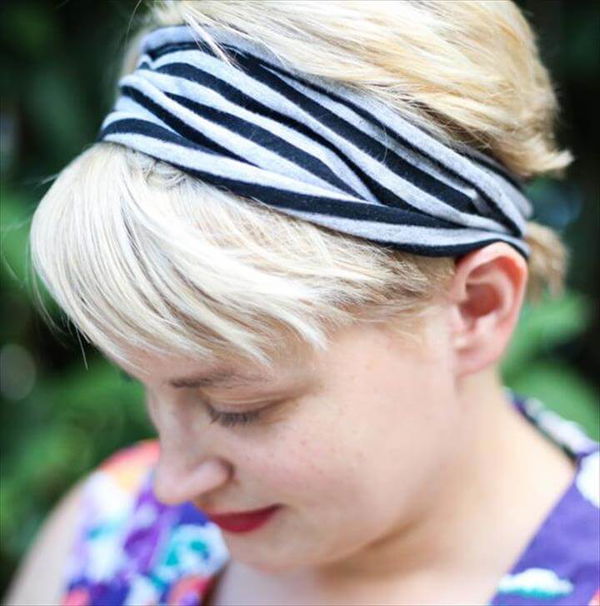 Image: stylewile
Turban – Headscarf Tutorial:

Image: youtube
Marbled Headscarf: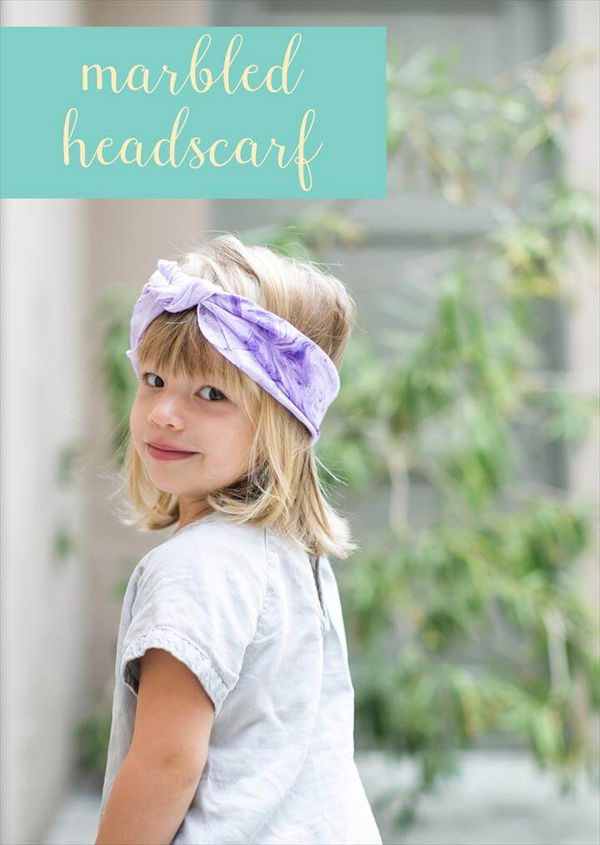 Image: babble
DIY Tie Pirate Headscarf: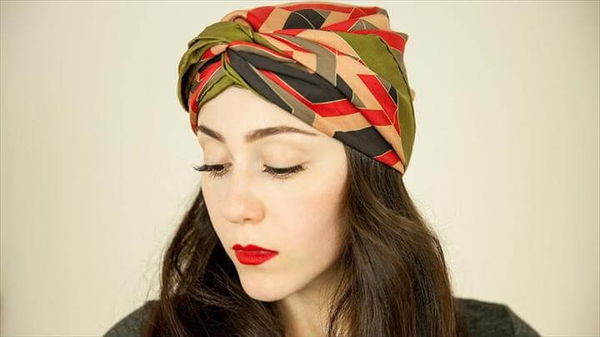 Image: sheknows
Woven Braid Knot:

Image: youtube
LOVE The Red Headscarf:

Image: thesitsgirls