When you are in need of some kid's craft ideas, minions are the best projects to work on. Since the day they have been introduced through the Despicable Me, the world has been just drooling over these super cute and adorable creatures.
Especially the kids are just super excited and joyful about these weirdly cute yellow and blue fellows and they want them in everything they own. That is the reason the minions have been introduced to all type of kids possessions be it shoes, clothes, accessories, crafts and more. So even after having a lot of minion things if your kids are not getting enough of these fun buddies then here are these 12 DIY Minion Crafts Super Ideas to satisfy their minion urge up-to a huge extent. They would love you even more for making some handmade minion stuff for them and you can do it so nice and cheaply now.
First of all the kids would go just crazy to have a birthday party based on a minion theme. Minion costumes, minion decor, minion party favors, minion piñatas, minion party cups minion part hats, in short, you can turn all the things in the minions and let your kids enjoy their birthday celebrations with extreme fun. Not only you can let the kids have all the minion fun but the adults can enjoy the minions too and that too in their own mature avatars. They can do a lovely garden decor with tires by painting them as the super cool minion. Adorable minion bookmarks, minion cloth pins and the hats are some other lively ways to keep feeding the kid inside us all. All these ideas have easy instructions and details attached via tutorial links so browse them and enjoy a great crafty weekend with the minions.
DIY Minion Cups – Minion Birthday Party Idea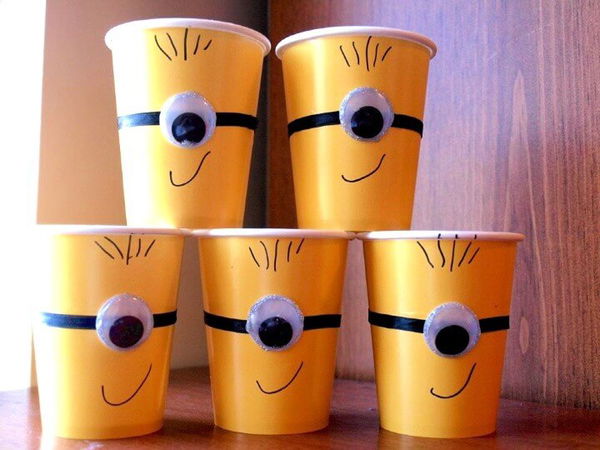 Tutorial: rebeccaautry
Minion Party Hats: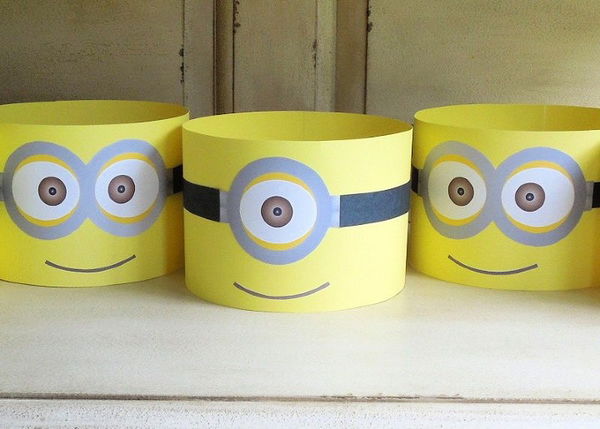 Tutorial: chieuurban
Easy Minion TP Roll Gift Box DIY (Perfect for Father's Day)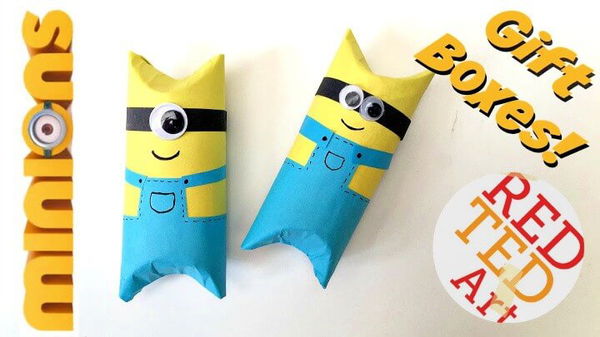 Tutorial: youtube
Minion Planter Tutorial: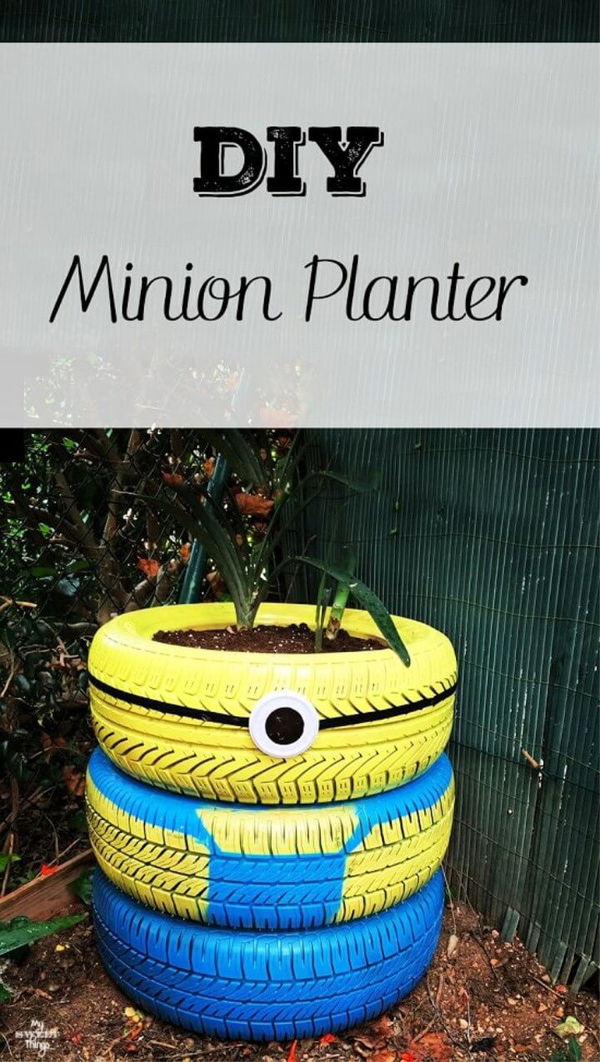 Tutorial: sweethings
DIY Minion Goggles: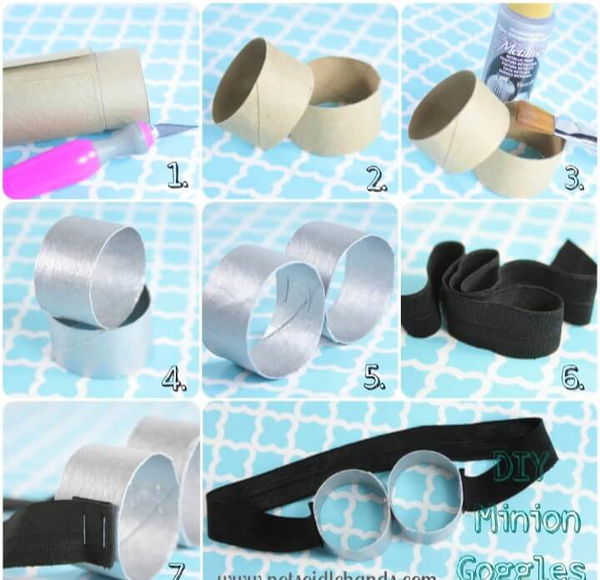 Tutorial: notsoidlehands
DIY Minion Bookmarks: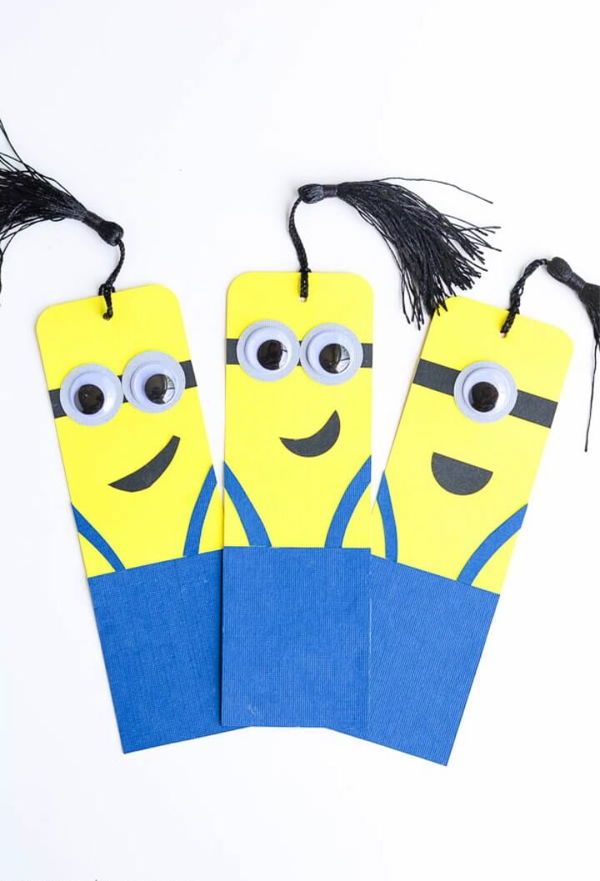 Tutorial: apumpkinandaprincess
Fancy Dress Costume Ideas – DIY Minion Costume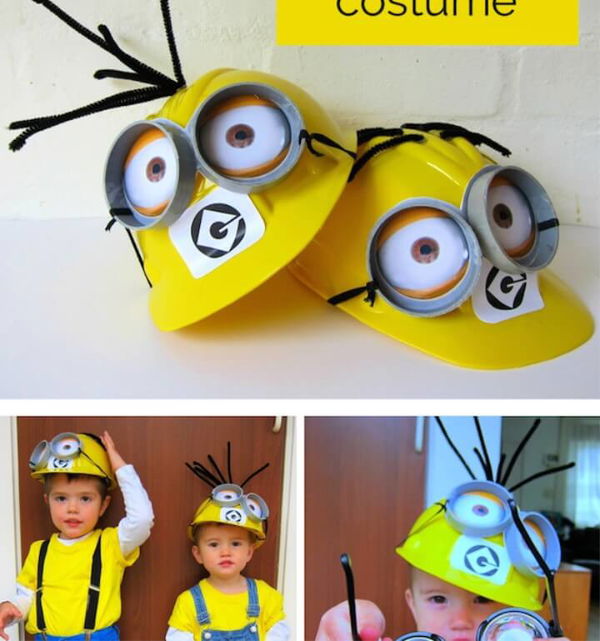 Tutorial: hodgepodgecraft
Last Minute Despicable Me Minion Costume: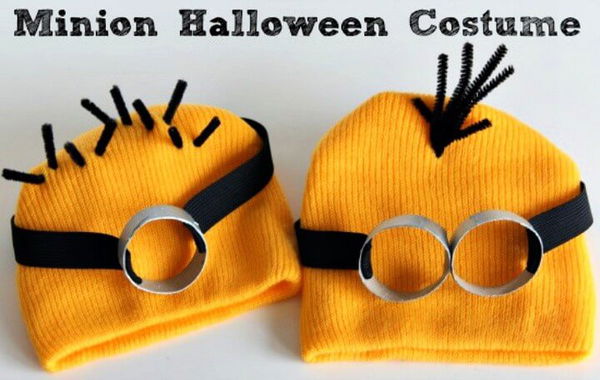 Tutorial: makeandtakes
Clothespins Minions DIY Craft Activity For Minions Themed Party: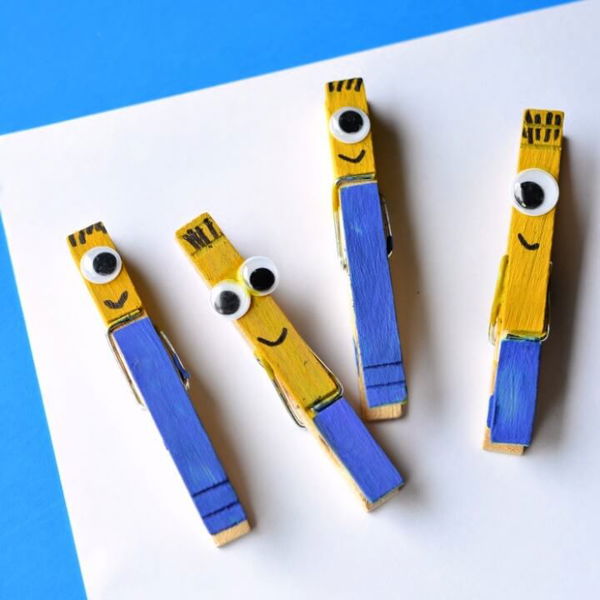 Tutorial: gluesticksgumdrops
Minions Party + DIY Minions Paper Lanterns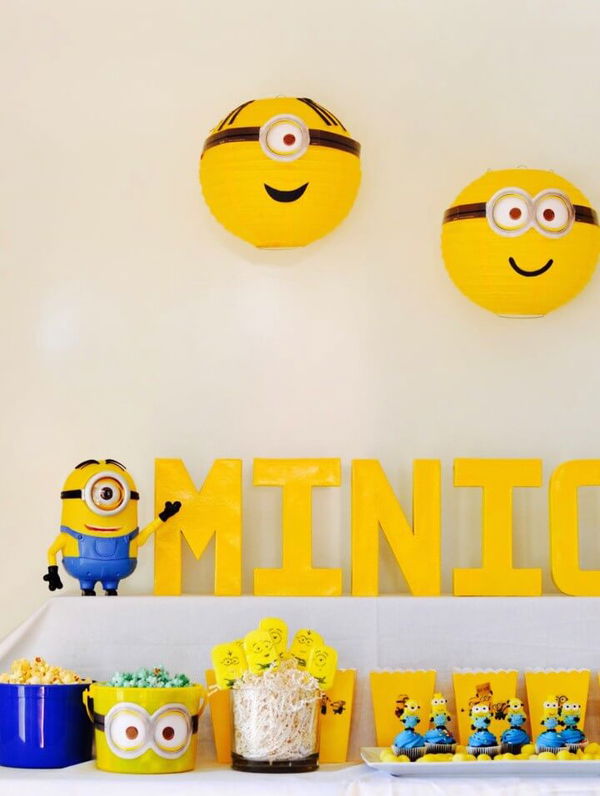 Tutorial: makelifelovely
Minions Inspired DIY Decor Made With Recycled Soda Bottles: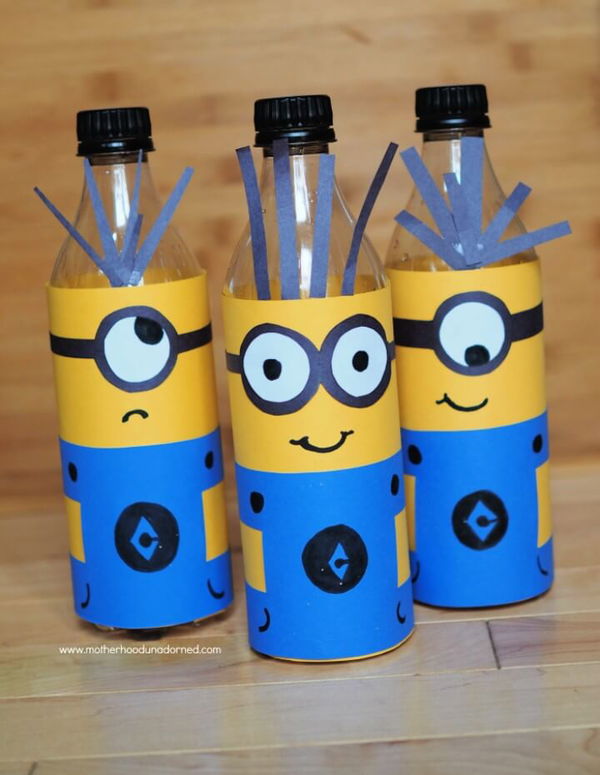 Tutorial: lifeunadorned
Trio Of Minion Costumes: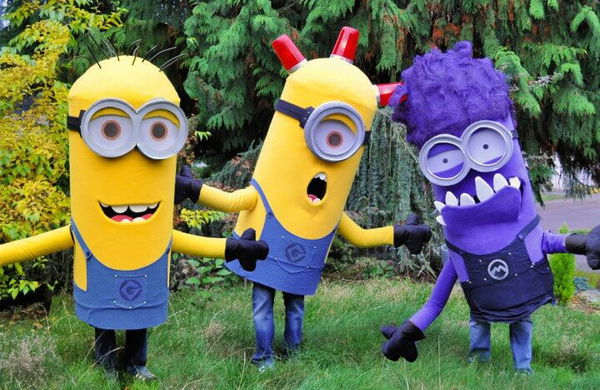 Tutorial: instructables