Gift wrapping is universally accepted as an art in today's world. There are gift wrapping classes, tutorials and tutions going on globally to make it an accepted form of discipline throughout the world.
Whenever we present a gift to someone we must also make sure that the receiver gets to know about our affection and love hidden behind that gift. Here we are sharing 44 DIY Best Gift Wrapping Ideas so that you next time you are short of ideas and also short of time before any occasion ,you can easily wrap your gifts as beautifully as possible in minimum time and less budget. Here we have ribbon gift wrap idea which is simple and dramatic. Then we have colorful woven gift wrap as you see. But some cheap gift wrapping materials from a dollar store and sues those crafts in your gift wrapping artistically along with your own creativity.
You can also add gift tags to your wrapping especially on festive seasons in order to make the festivals even more special, unique and better than before. In this next project we have shared an idea of adding bells to your gift wrap to make it a jingle bell wrap project and see how beautiful it looks. Besides this dry flowers also makes very nice and contemporary gift wraps as they have a very fine and different look wherever they are used.
Try following these beautiful ideas, grab some basic supplies and some of the gift wrapping crafts explained in these projects to make your gift giving gesture more and more happening and loveable. Always rethink before wrapping a gift and try to add more and more value to your affection shown by that gift with these diy gift wrapping ideas.
5 Minutes Gift Wrapping Idea: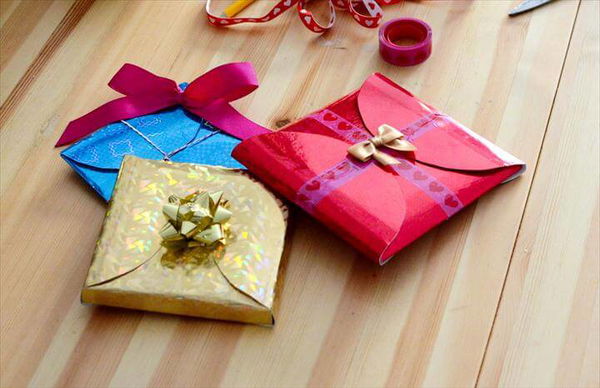 Image: youtube
Gift Wrap Present: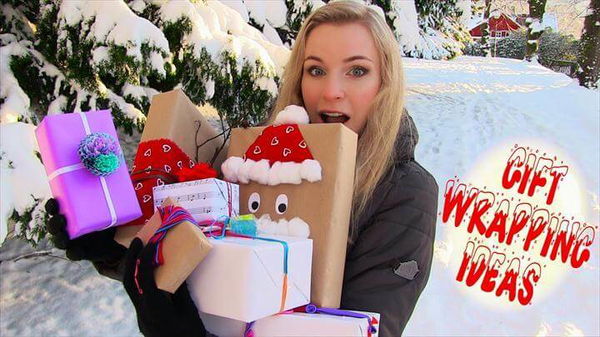 Image: youtube
Ribbon Gift Wraps: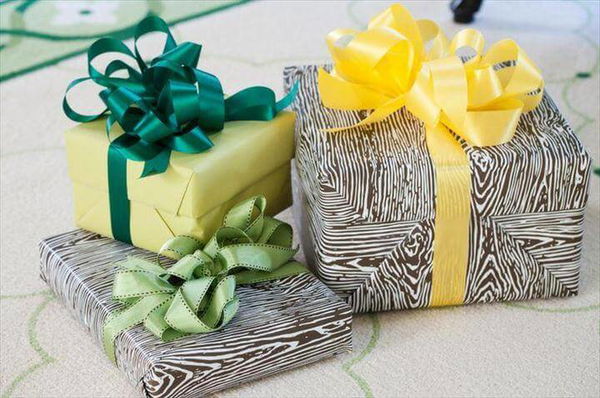 Image: youtube
Colorful Woven Gift Wrap: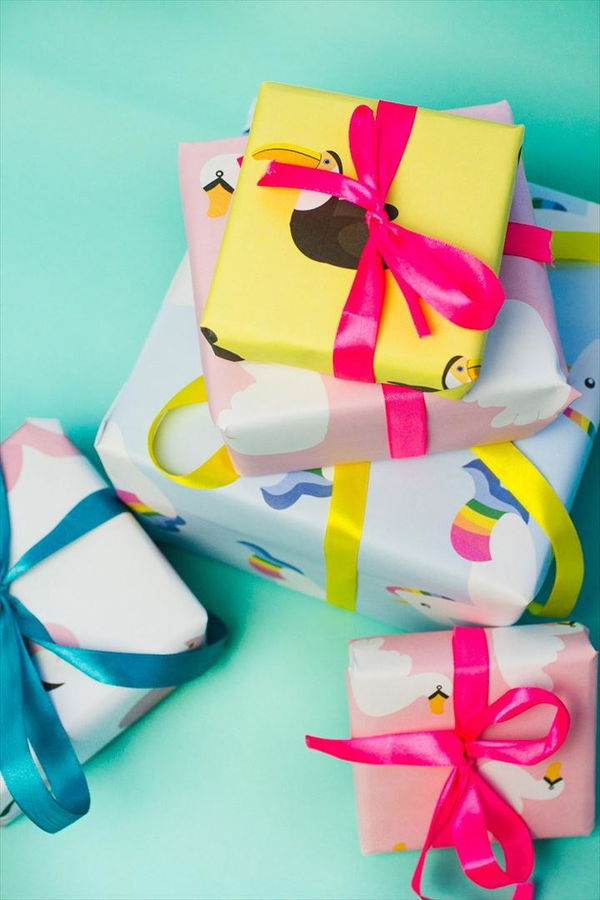 Image: minieco.co.uk
Easy Dollar Store Gift Wrap: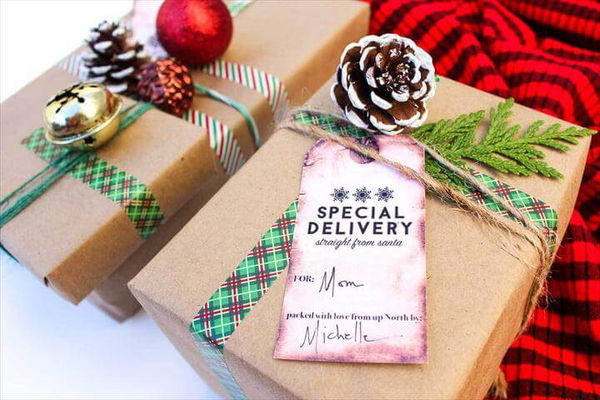 Image: makeanddocrew
Holiday Wrapping Paper For Little Artists:
Image: mericherry
Festive Wrapping with Holiday Gift Tags: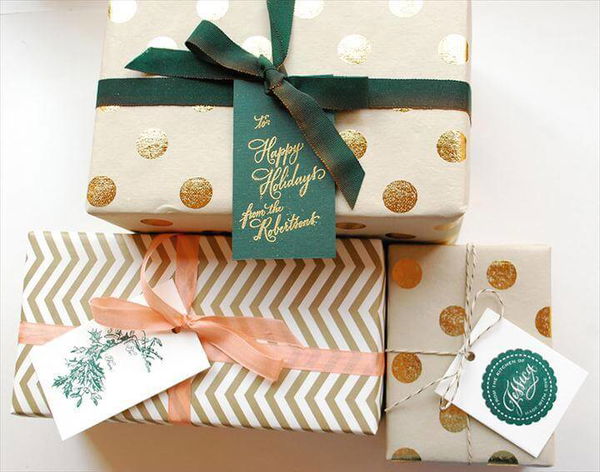 Image: ohsobeautifulpaper
I Love You "Snow" Much DIY Gift Wrap: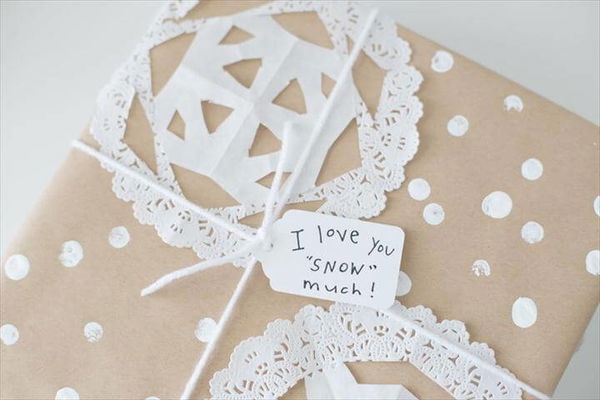 Image: sofestive
Jingle Bells Wrap: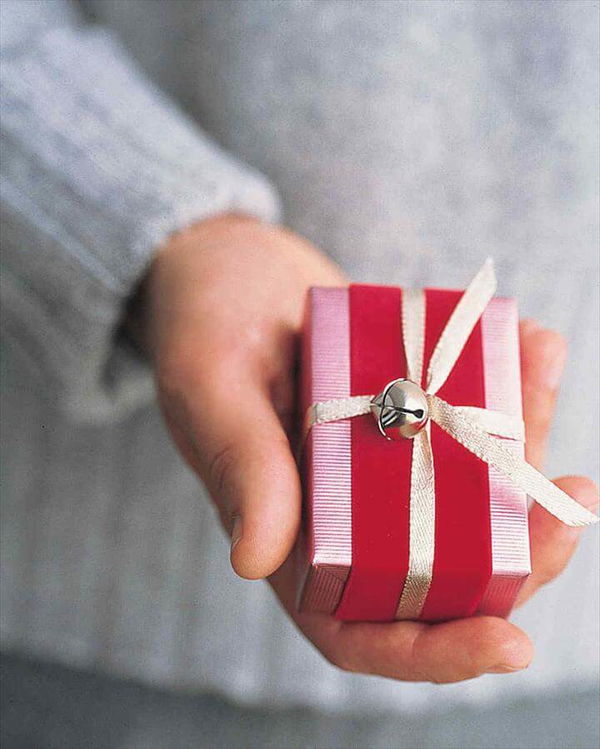 Image: plos.org
Dried Flower Gift Topper: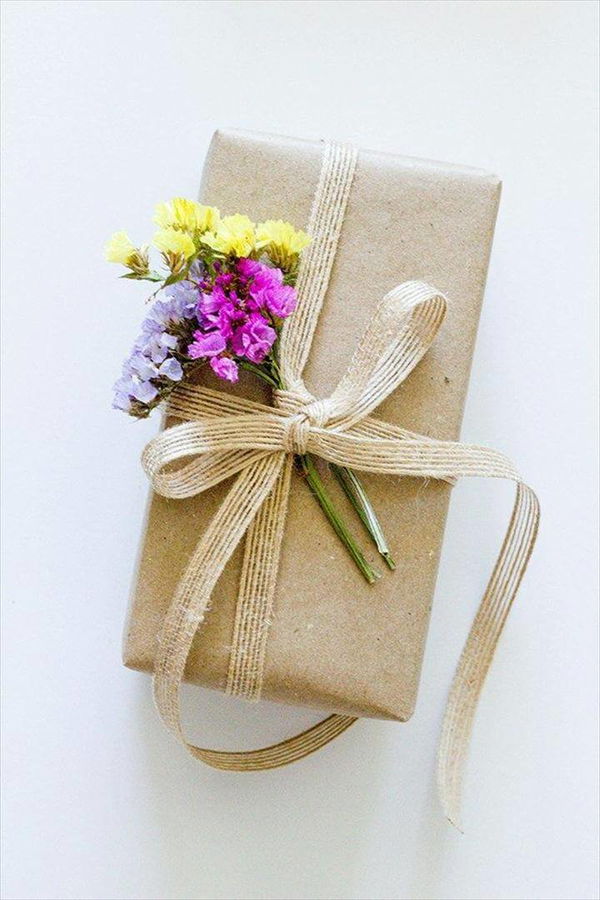 Image: tellloveandparty
DIY Wooden Toggle: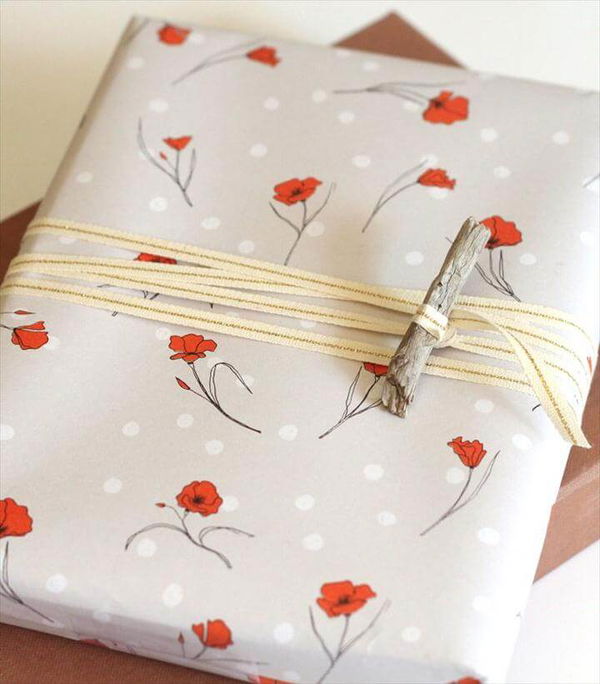 Image: berries
Eco-Friendly Fabric Gift Wrap: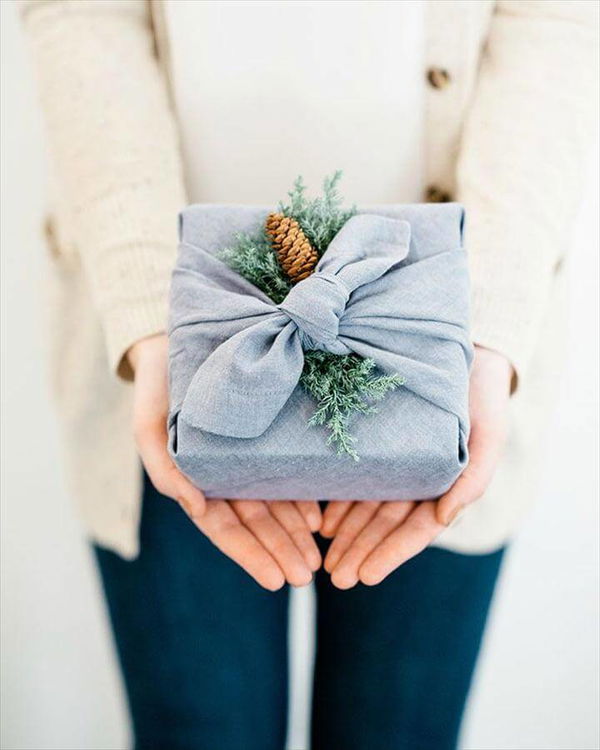 Image: buggyandbuddy
Brown Paper Hand Paint Gift Wraps: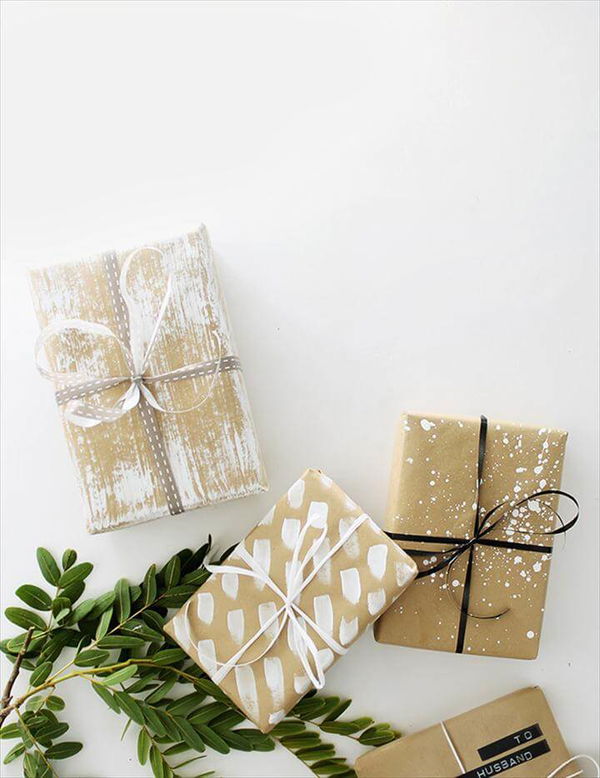 Image: almostmakesperfect
Colorful Woven Gift Wrap Tutorla: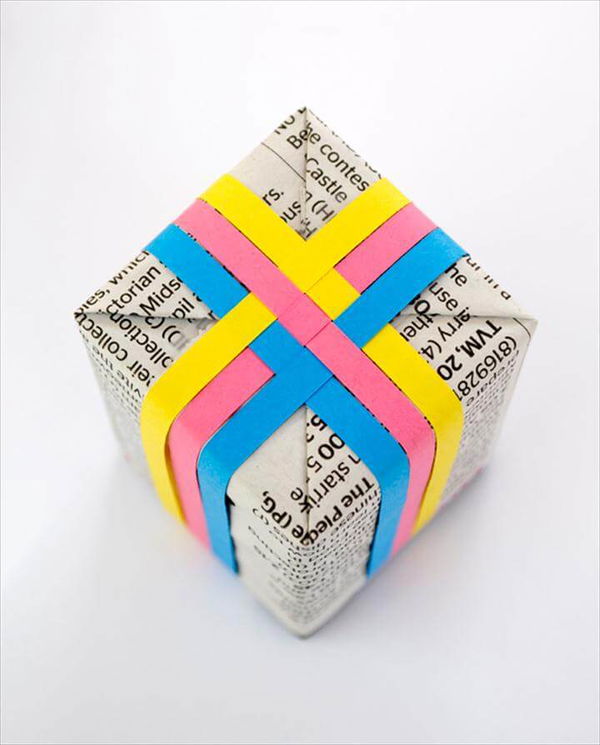 Image: minieco.co.uk
Recycled Magazine Flower Gift Wrap: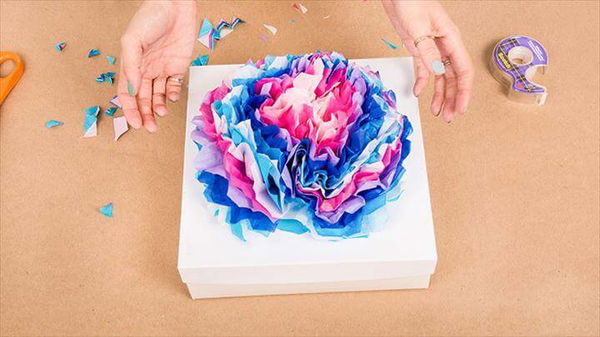 Image: stylecaster
Duct Tape Bow Gift Wrap: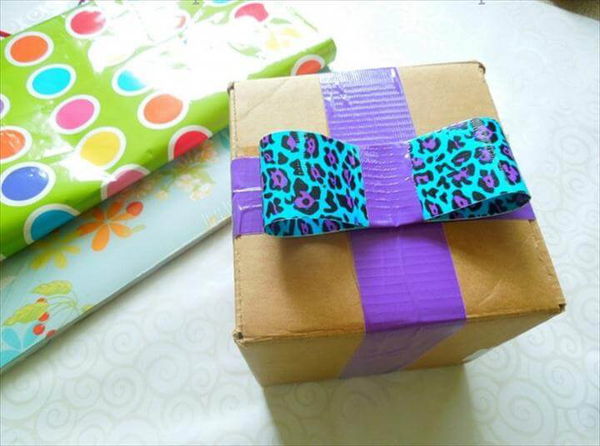 Image: craftionary.net
Two Shades Of Pink – Gift Wrap Idea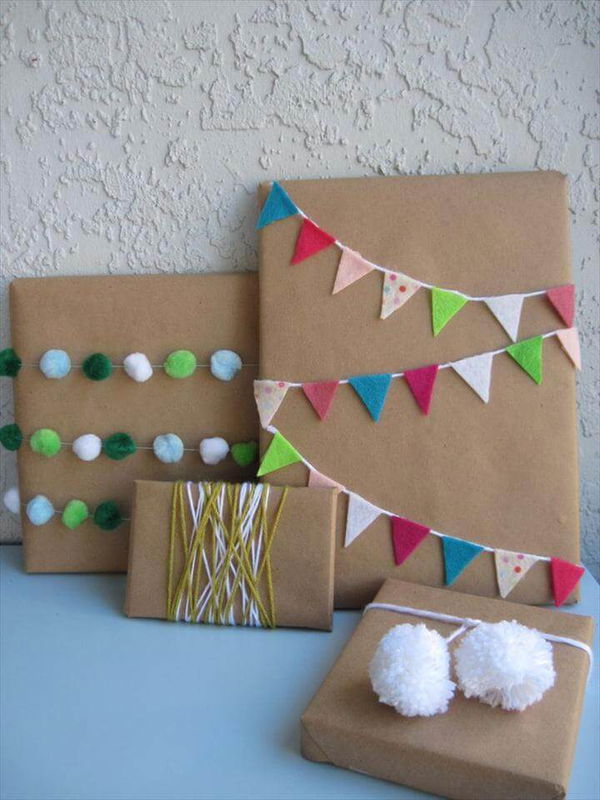 Image: twoshadesofpink.blogspot
Ribbon With Hearts Gift Wrap: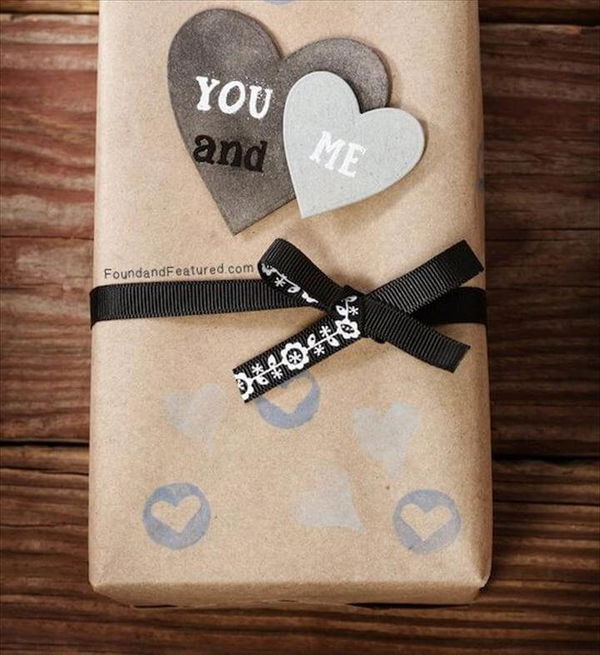 Image: madeeveryday
Sticker Gift Wrap: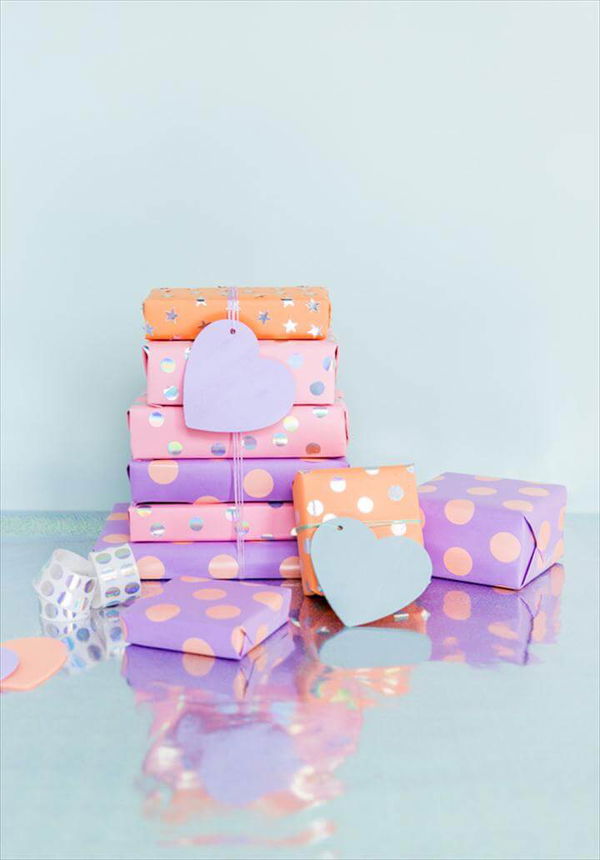 Image: papernstitchblog
Holiday Gift Wrap: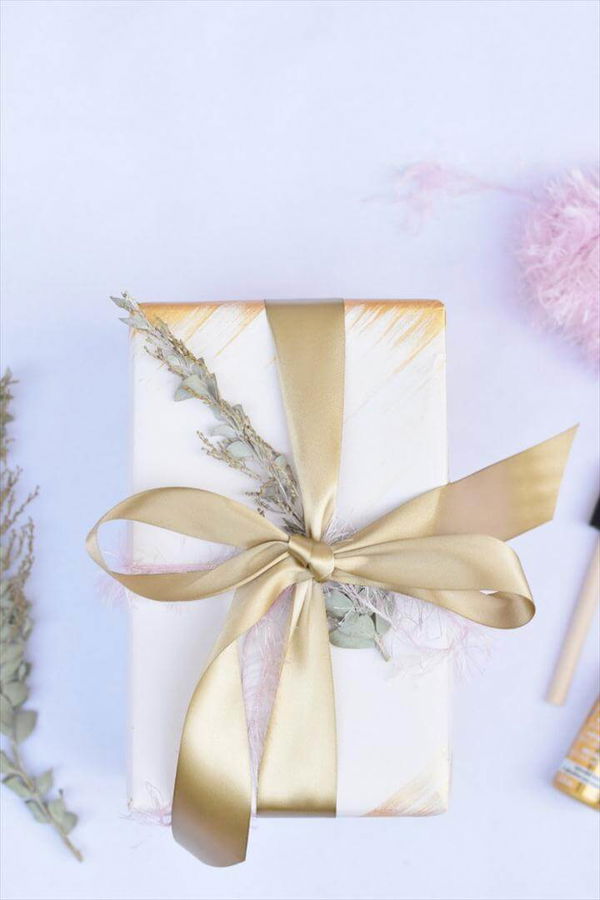 Image: artinthefind
Watercolor Butcher Paper: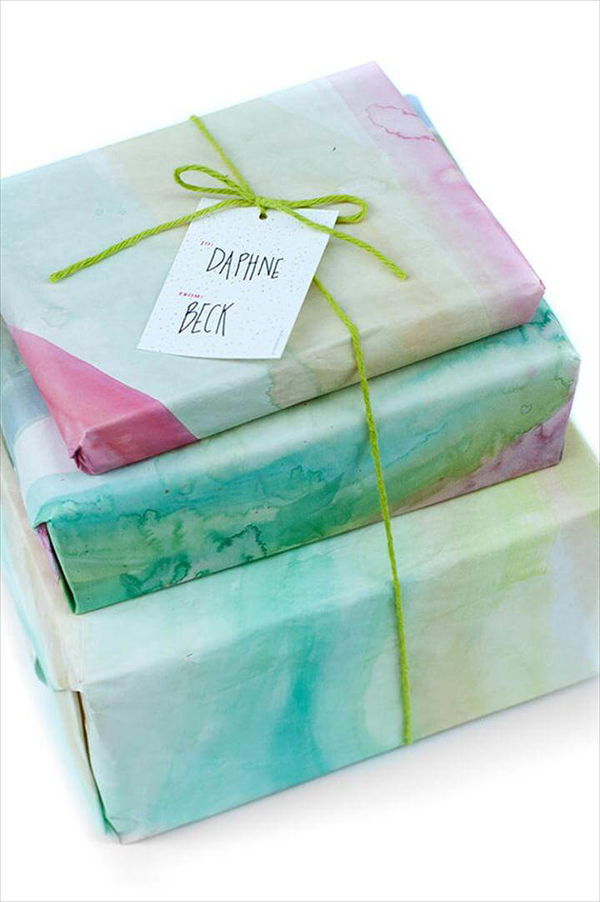 Image: minted
Copper & Craft Joy Gift Wrap: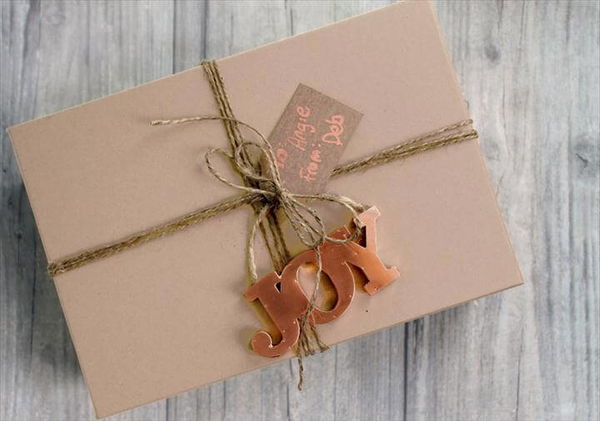 Image: consumercrafts
Colorful Woven Gift Wrap: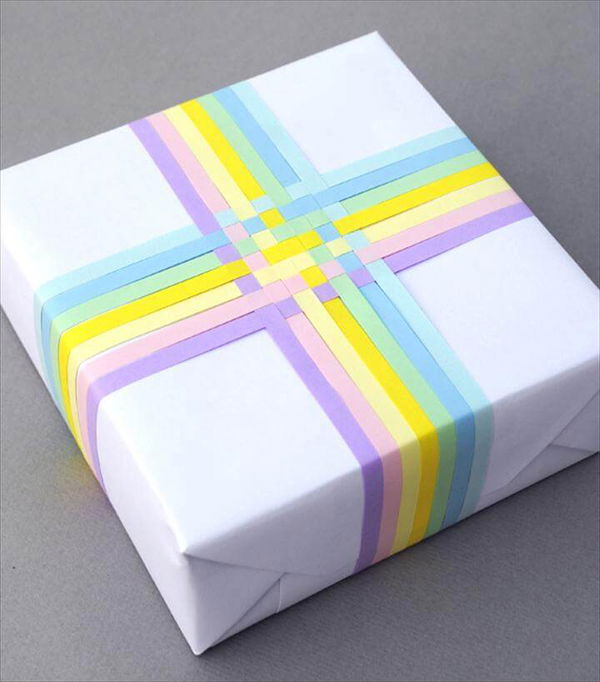 Image: minieco.co.uk
Confetti Gift Wrap: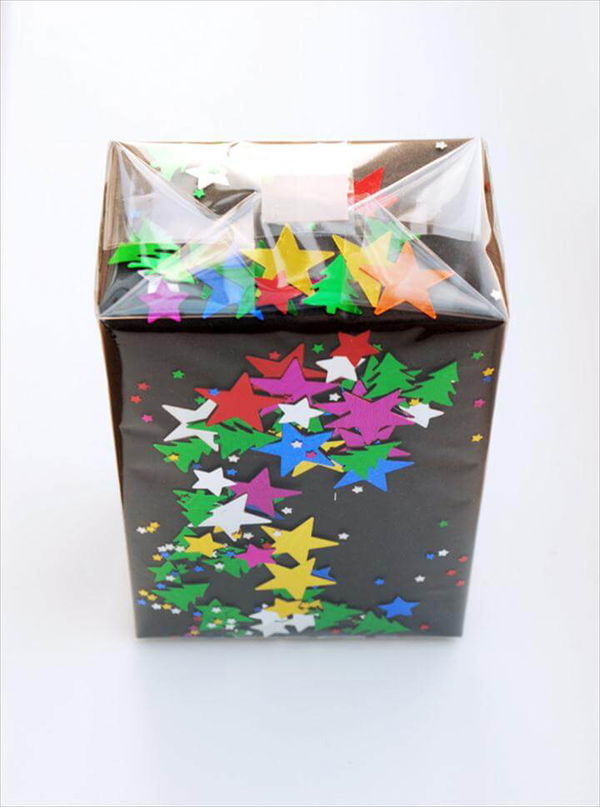 Image: minieco.co.uk
Office Supply Gift Wrap: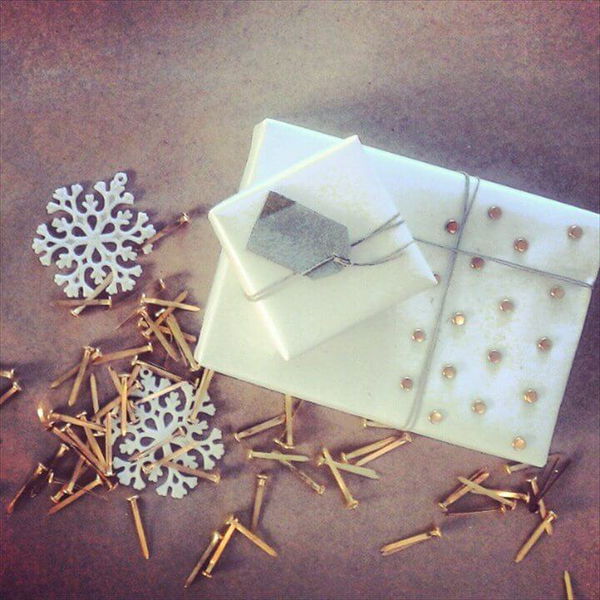 Image: unruly-things
Printable Gift Tags: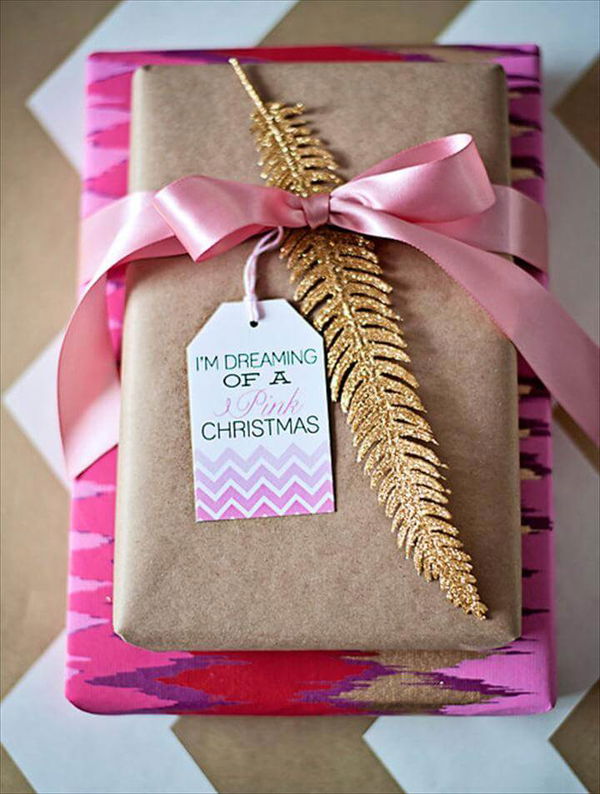 Image: liagriffith
Gift Wrapping Gift Toppers:
Image: liagriffith
Surprise Effect Tinker Gift Wrap – Hand Paint
Image: humideas
Eye-Catching Star Gift Wrap: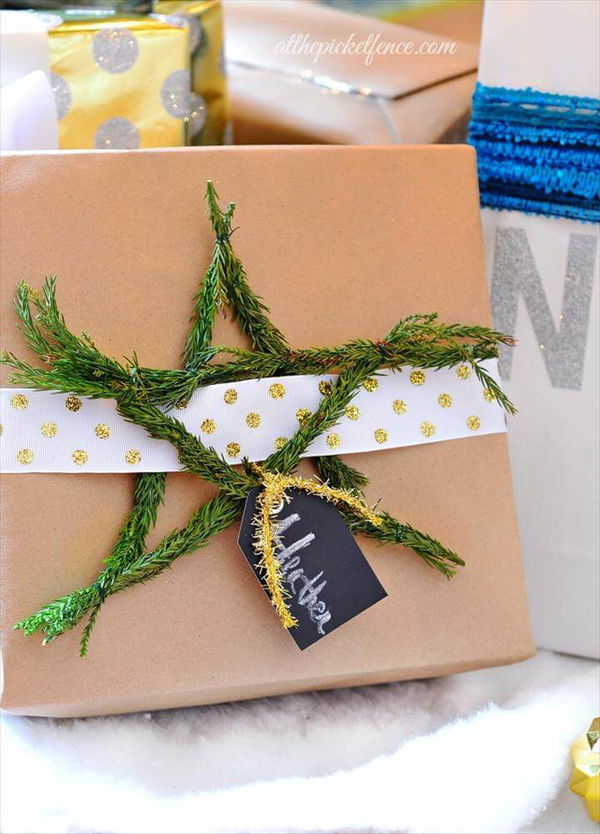 Image: atthepicketfence
Animal Gift Boxes: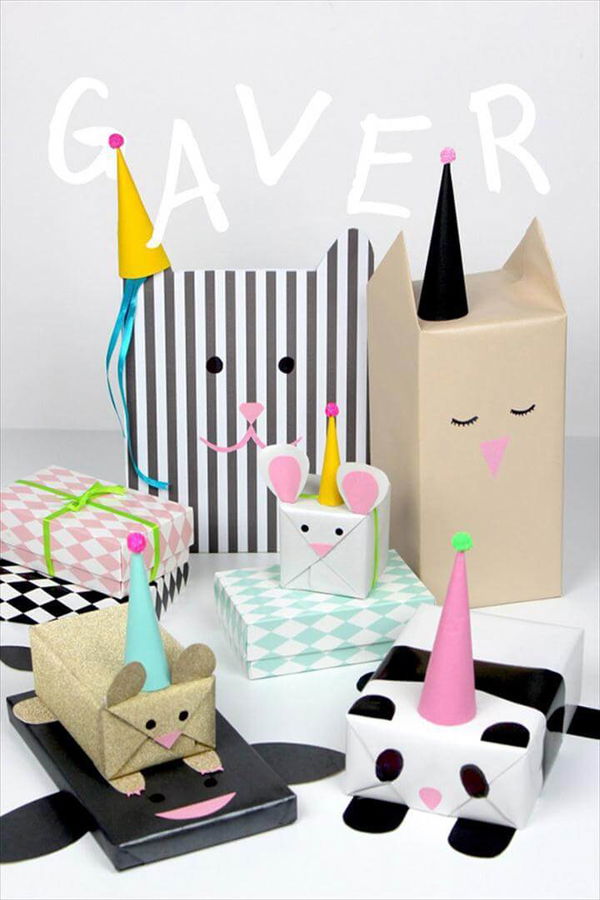 Image: cadeauxfolies.fr
Doodle Bow Gift Box: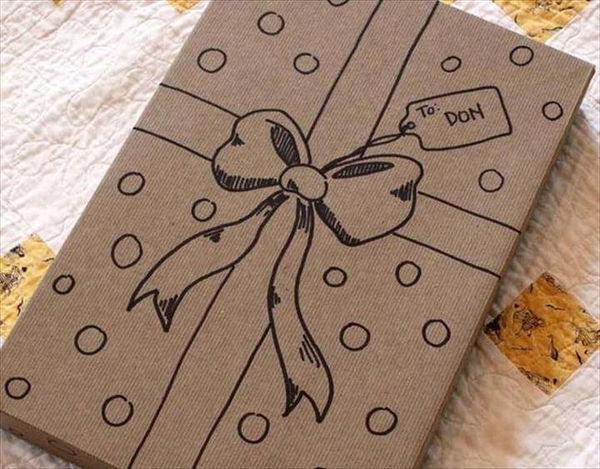 Image: homeisright.blogspot.no
DIY Tinsel Gift Topper: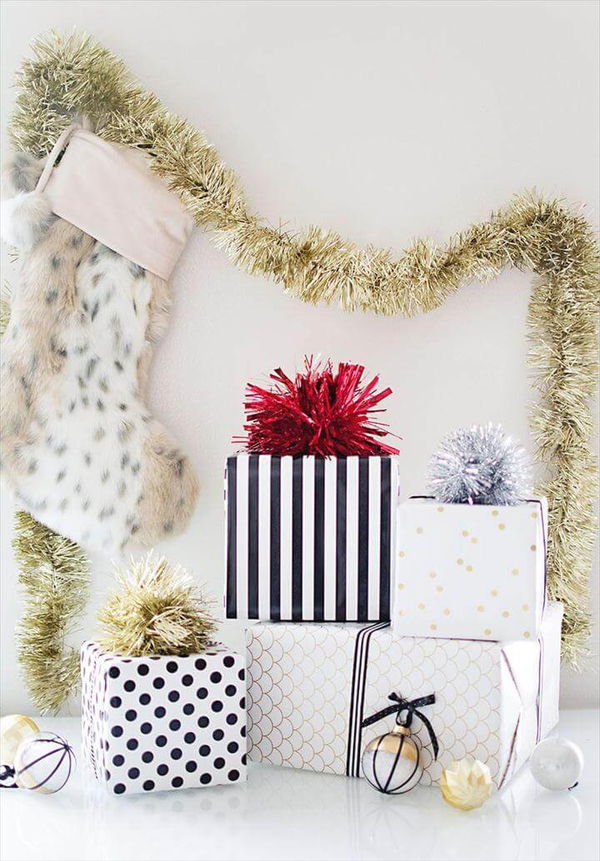 Image: homeyohmy
Cutest Animal Gift Wrap: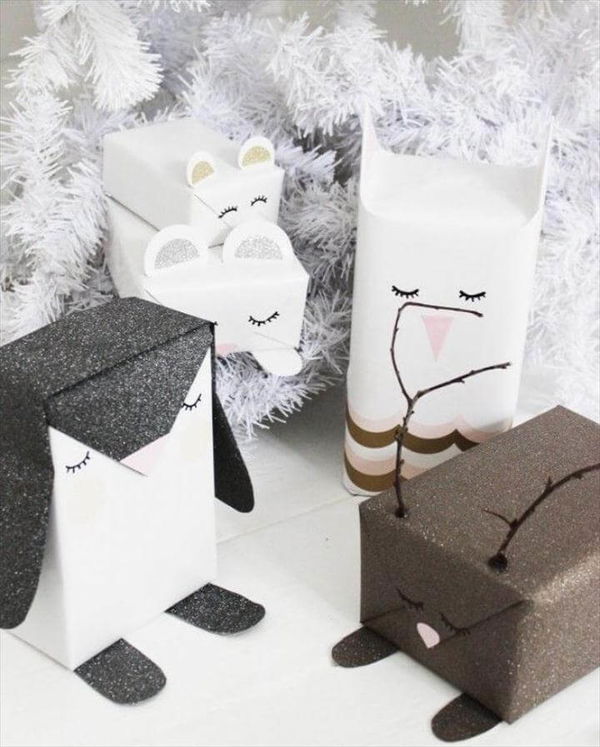 Image: onlydecolove
Easy DIY Gift Wrap:
Image: youtube
Energizer Christmas Wrapping – DIY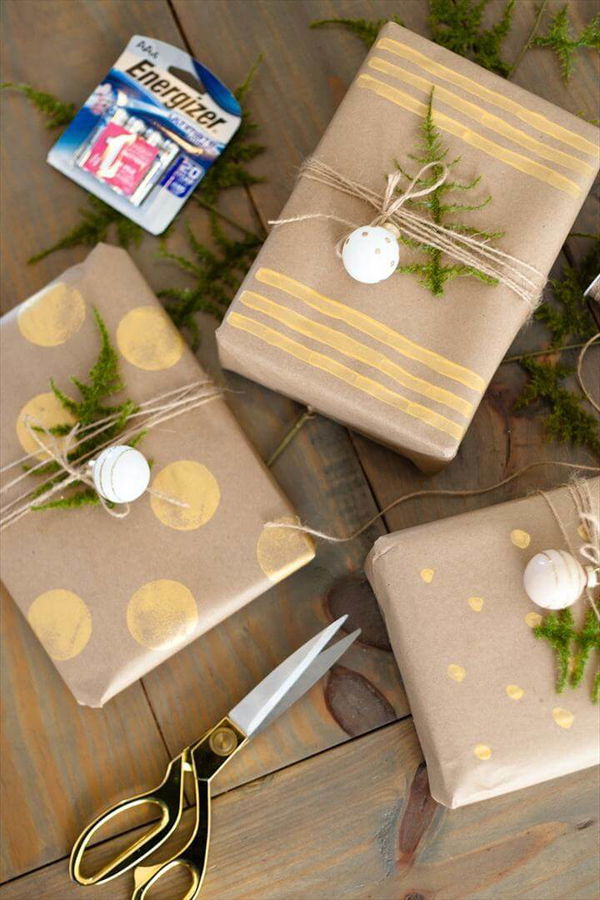 Image: freshmommyblog
Unique Flower Gift Wrap: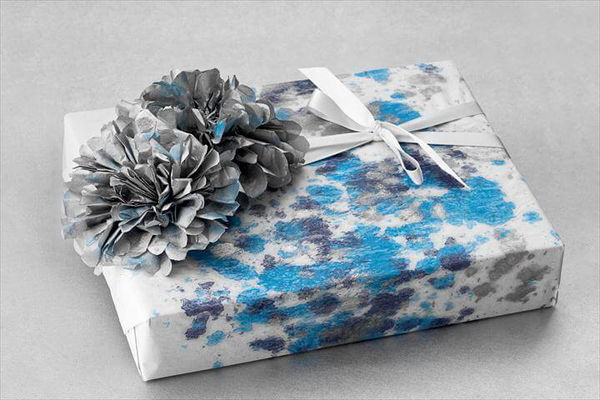 Image: thecsiproject
Gift Wrap With Silk Flowers From Afloral:
Image: greenweddingshoes
Exciting Gift Wrapping Idea: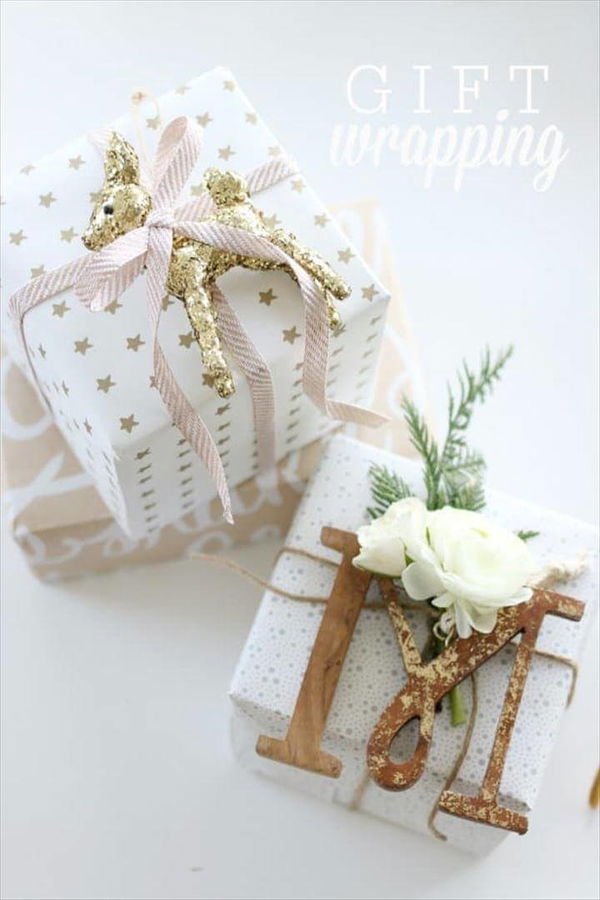 Image: monikahibbs
Scarf Gift Wrap From Polka Dot Bride: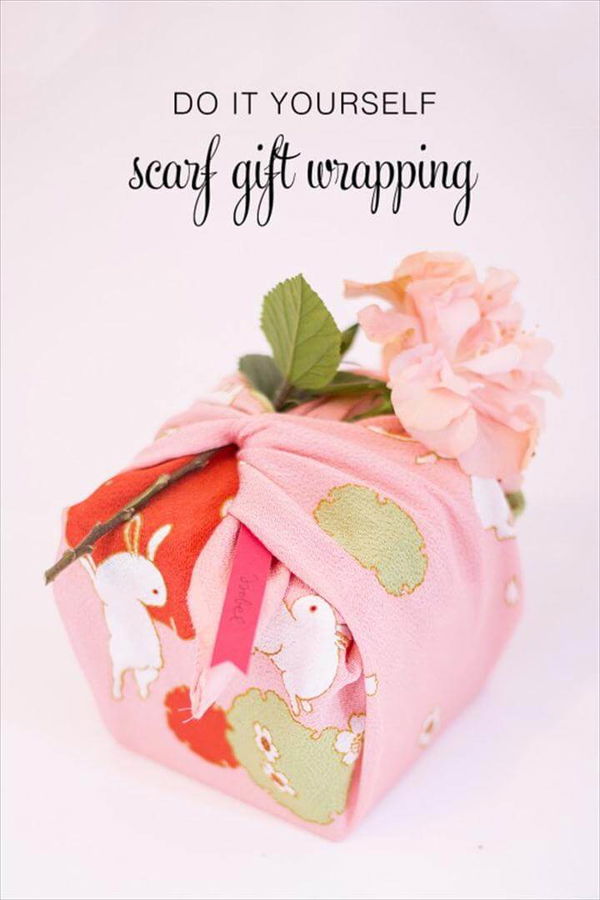 Image: polkadotbride
Dishtowels Gift Wrap: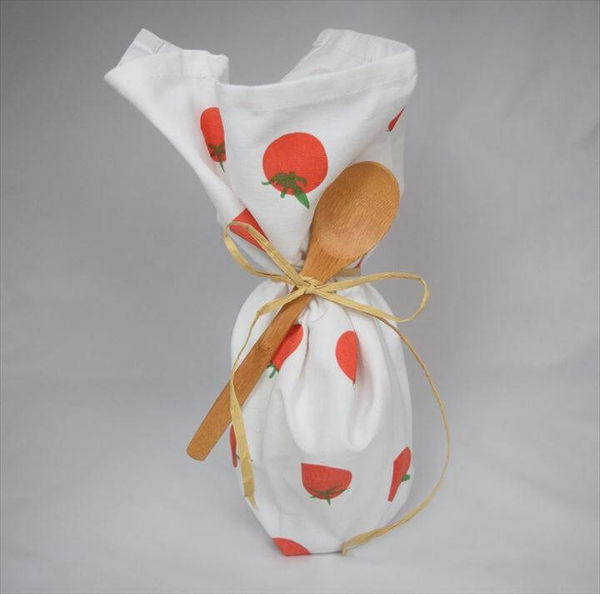 Image: youtube
Father's Day Gift Wrap: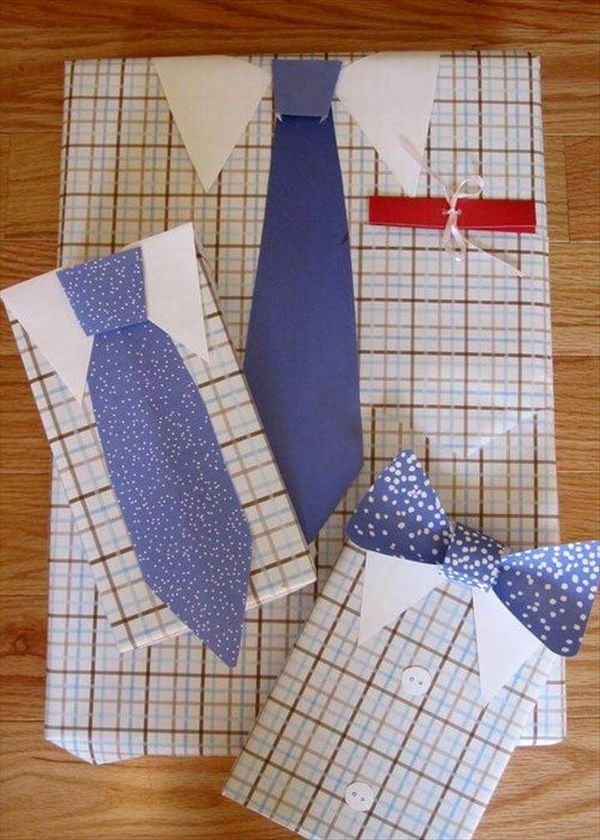 Image: diyinspired
Natural & Recycled Gift Wrap: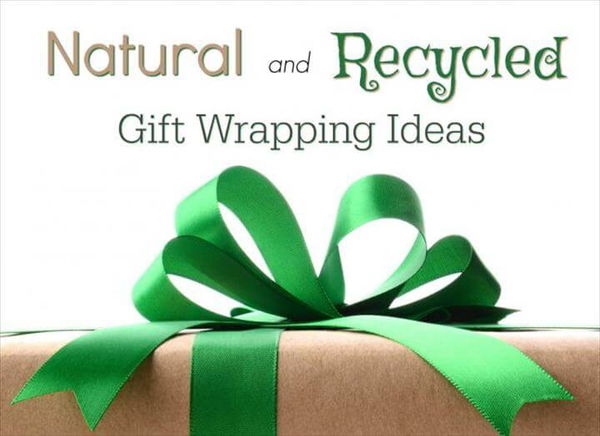 Image: diynatural
Shabby Chic Christmas Present Wrapping Idea: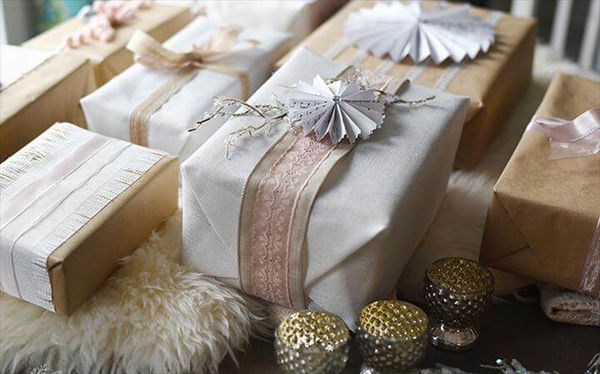 Image: thediymommy
Free Printable Christmas Gift Wrap: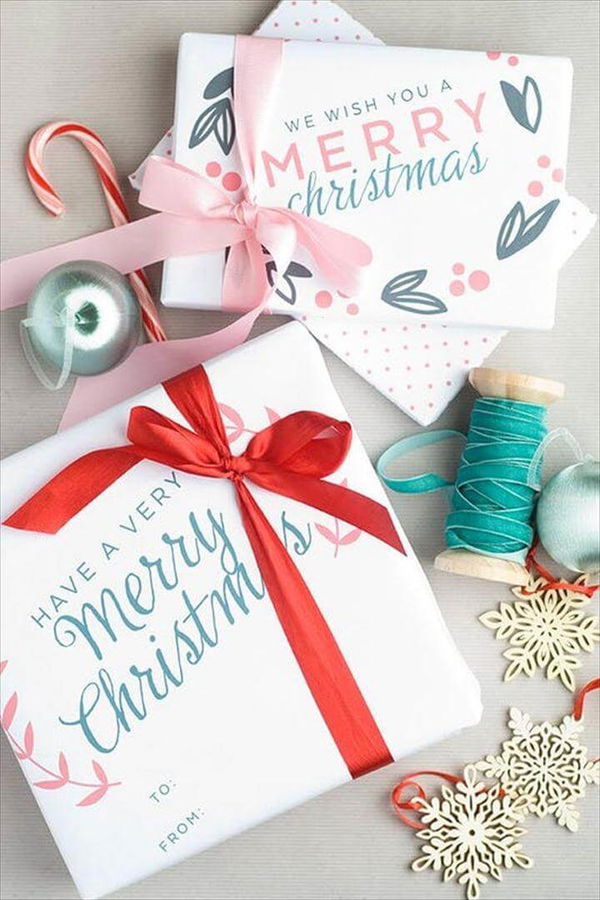 Image: diycandy