Show your happiness of being a mother through the fun and catchy decor of your baby's nursery room. If you are going to be blessed with a baby girl then you are at the right place as we have whipped up these 38 DIY Nursery Decor Girl that too being in your budget. The furniture and decor for the girl themes are available on the stores but they have really inflated prices. So DIYing the nursery room decor for your baby is the best way to organize a beautiful place for her and these nursery room decor ideas would really help.
You would find each of the embellishment that you need to charm up the room of your little princess and too in a sorted way. For the walls, there is a variety of wall art frames, alphabets, and pictures that you can easily work up at home with some thrifty material. Then there are plenty of the nursery basic ideas including the cute mobiles made out of flowers, ribbons and paper and also the gorgeous wooden baby cribs and gyms. To personalize the nursery space for your baby girl, you can craft the initials of your baby girl's name and hang them around nursery walls or put them on display over the nursery tables too.
Not only for the parents of the baby girls but these Nursery Room Ideas also give all of us great gift plans for the new baby girl. Those adorable stuff toys, animal lamp, fabric storage baskets and toy rope shelve are the kind of things that would make a great gift for the welcoming of the baby and to be used in the nursery room sets. So do check out all these nursery room decor ideas for the newborn baby girls and save yourself a lot of money and time.
Painted Wood Block Nursery Art: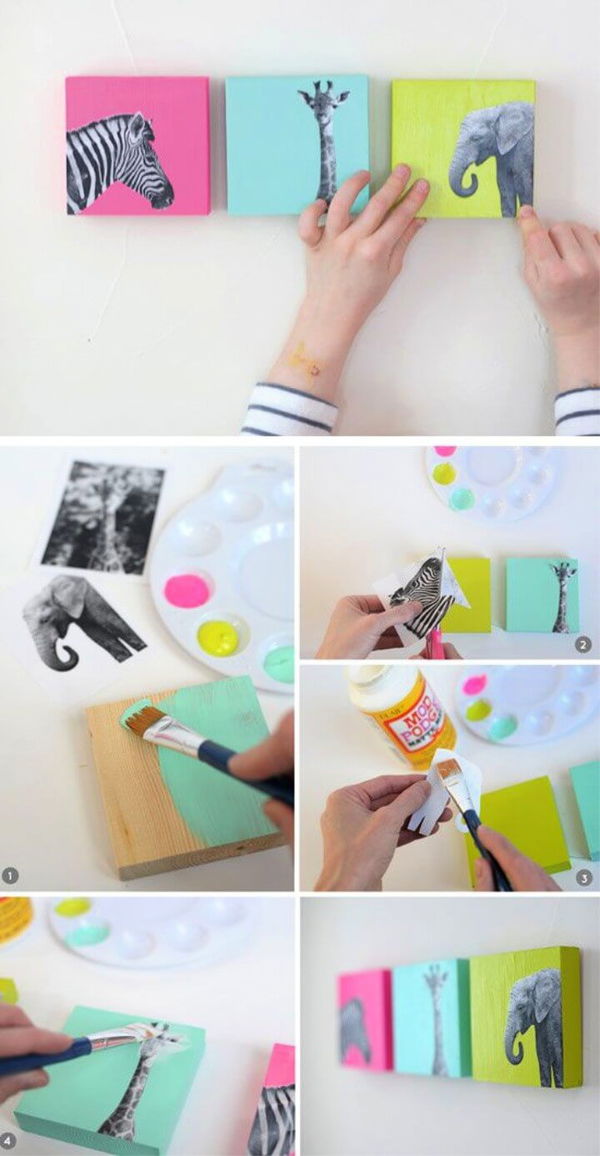 Tutorial: aliceandlois
1950's Toy Horse: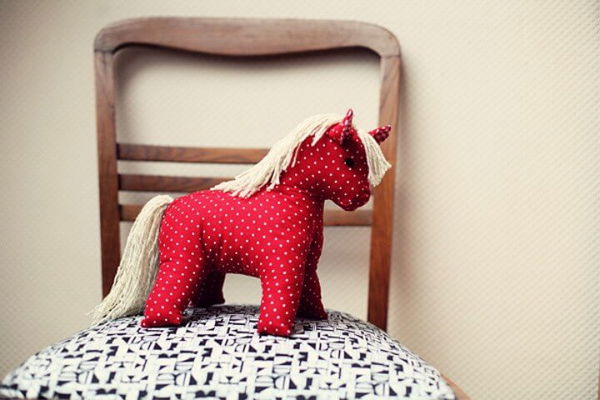 Tutorial: littlehomebyhand
Colorful Pom Pom Garland: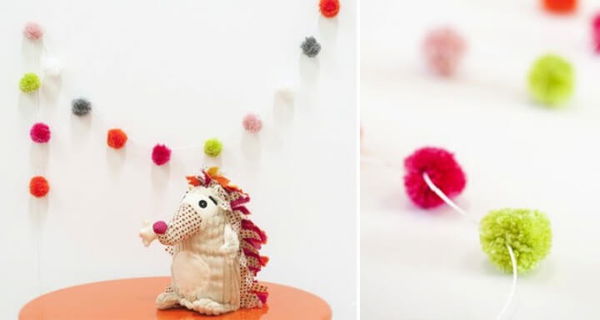 Tutorial: taradennis
Make Wall Art From Dictionary Pages & Greeting Cards: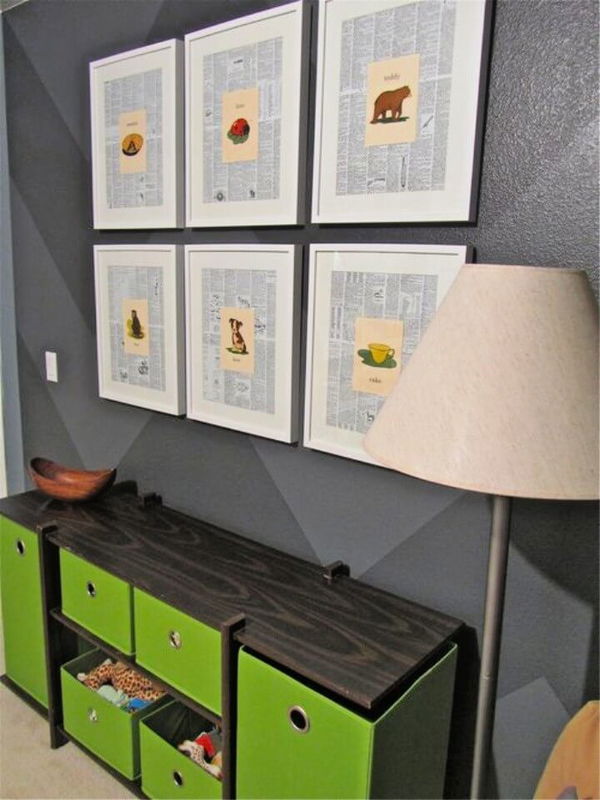 Tutorial: craftpassion
DIY Neon Nursery Wall Hooks: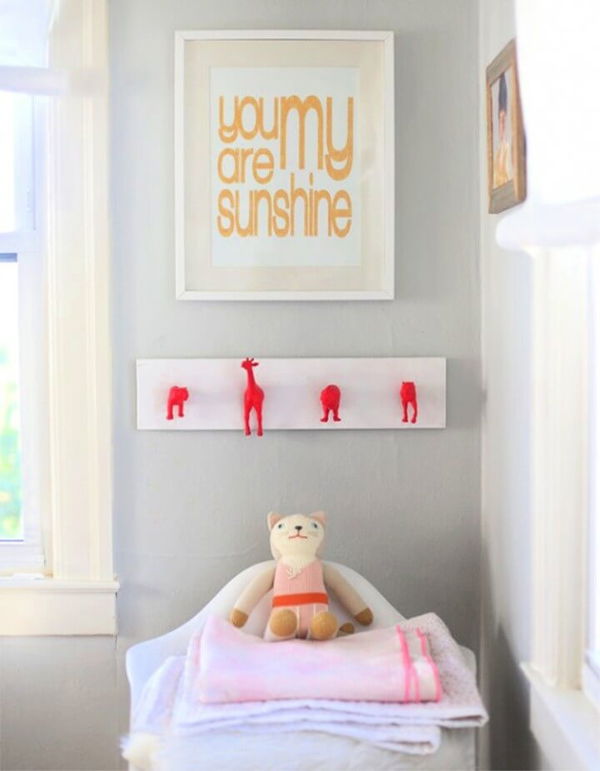 Tutorial: sayyes
Crochet Lamb Mobile: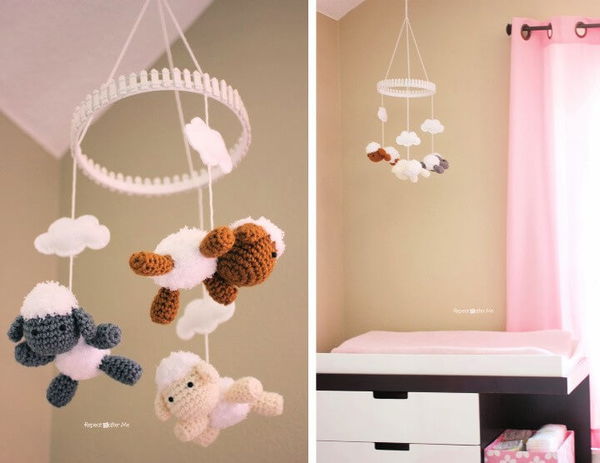 Tutorial: repeatcrafterm
Wooden Baby Gym: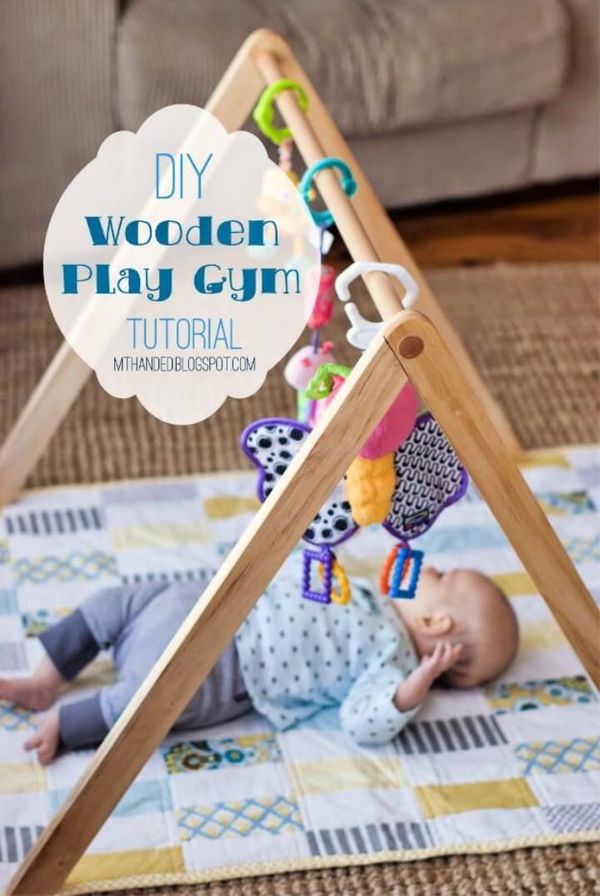 Tutorial: mthanded
Birth Stat Chalkboard Wall Art: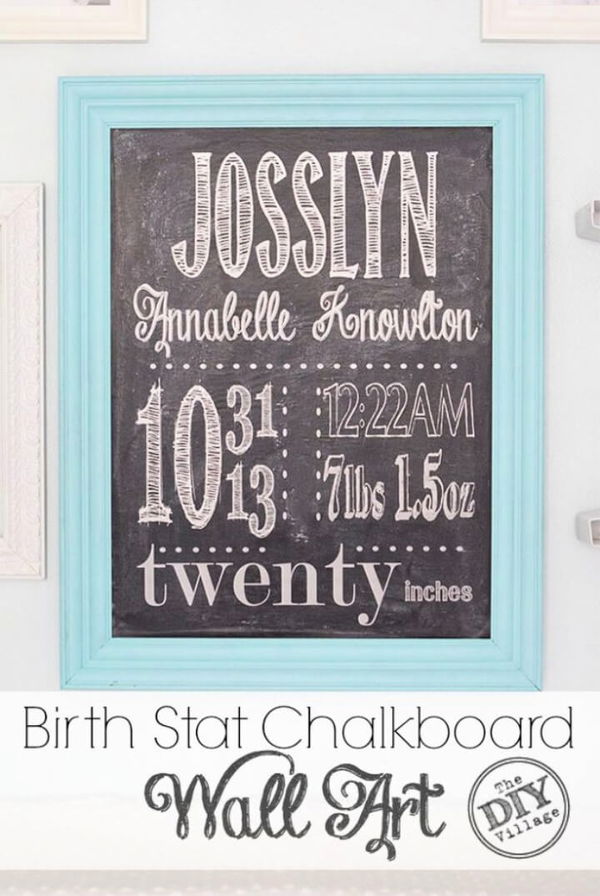 Tutorial: thediyvillage
Rustic Nursery Decor: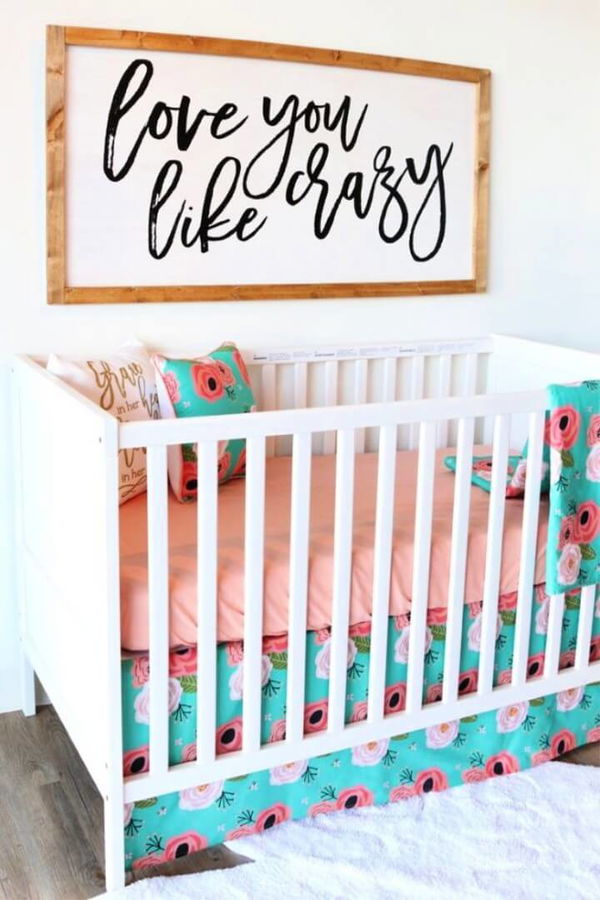 Tutorial: cadenlane
Fabric Storage Basket: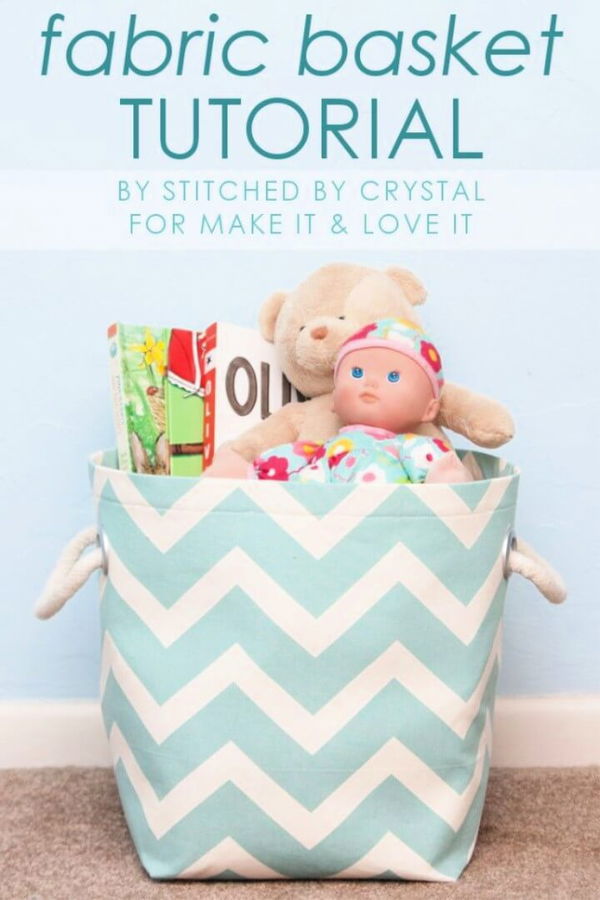 Tutorial: makeit
DIY Cloud Garland: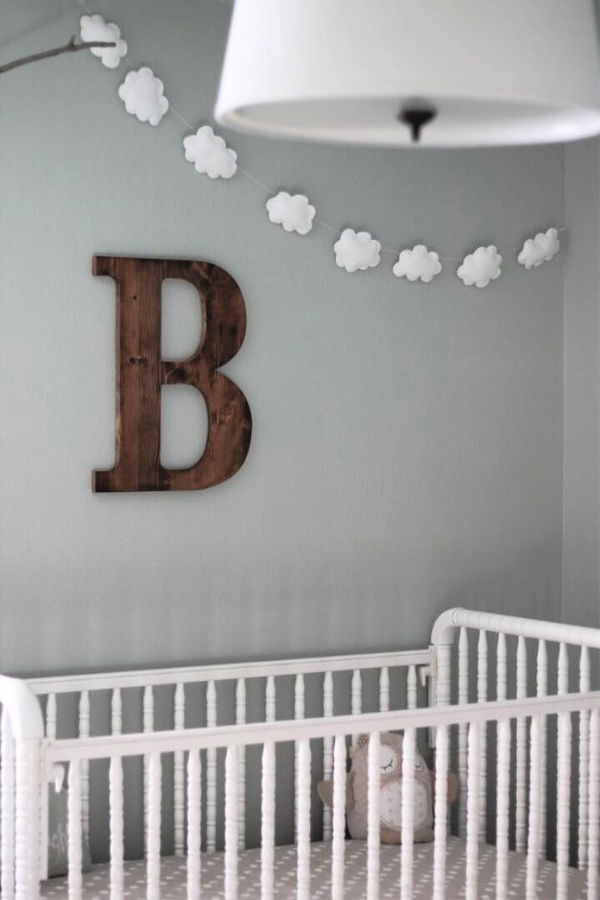 Tutorial: landonandtamara
DIY Baby Mobile: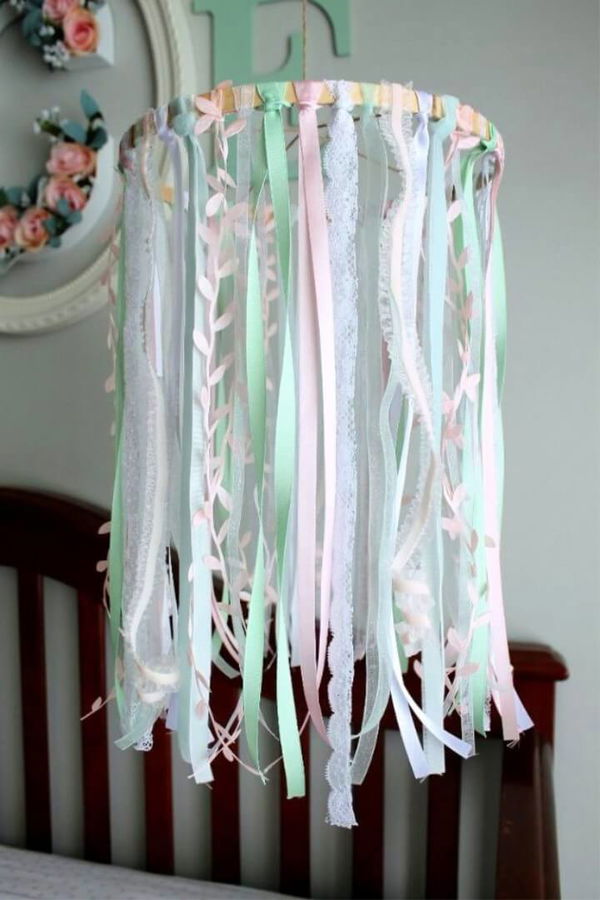 Tutorial: pastelsandmacarons
Personalized Nursery Wood Slice Name Sign:

Tutorial: makingjoyandprettythings
DIY Animal Lamp: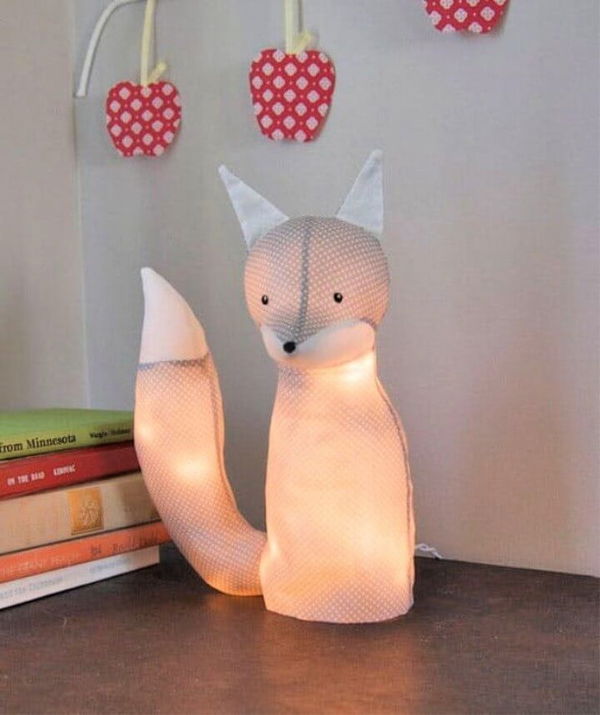 Tutorial: apartmenttherapy
Moon Cradle Made Out Of Wooden Pallets: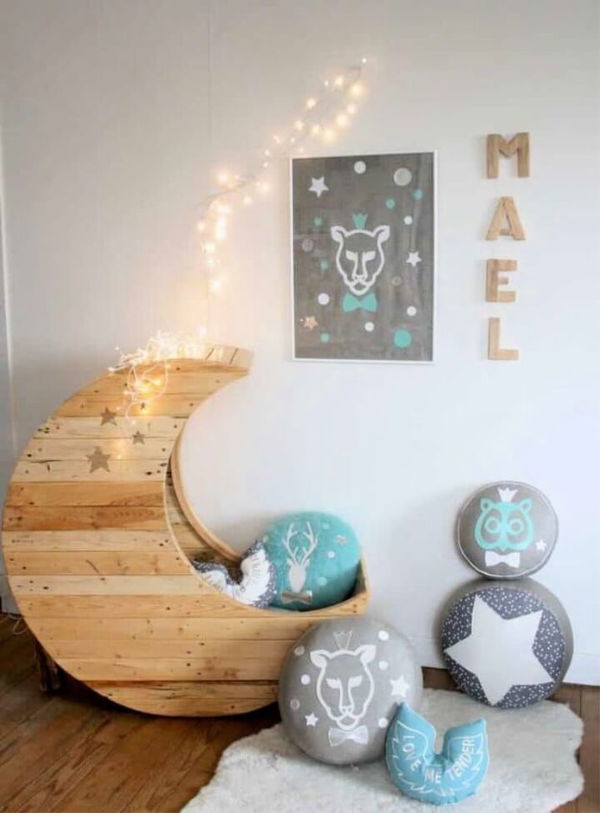 Tutorial: 1001pallets
Yarn-Wrapped Ombre Monogrammed Letter: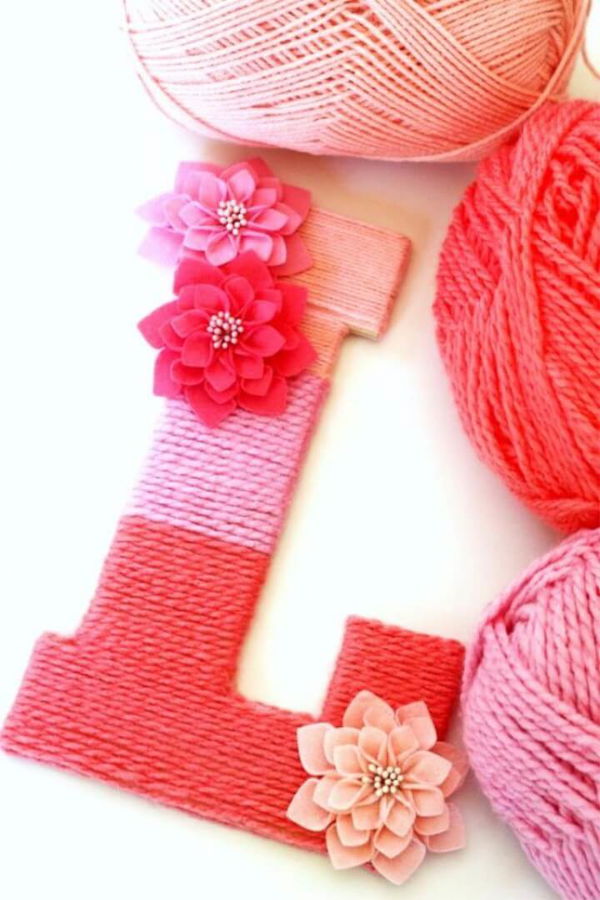 Tutorial: catchmyparty
Decoupage Outlet Covers:

Tutorial: the36thavenue
Transform Your Old Dresser Into An Ombre Masterpiece: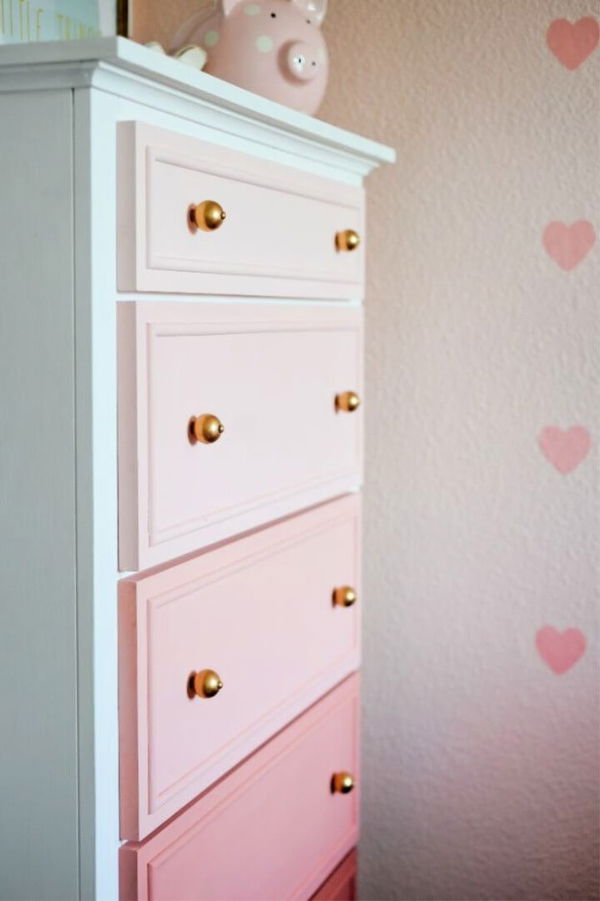 Tutorial: projectnursery
Baby Footprints: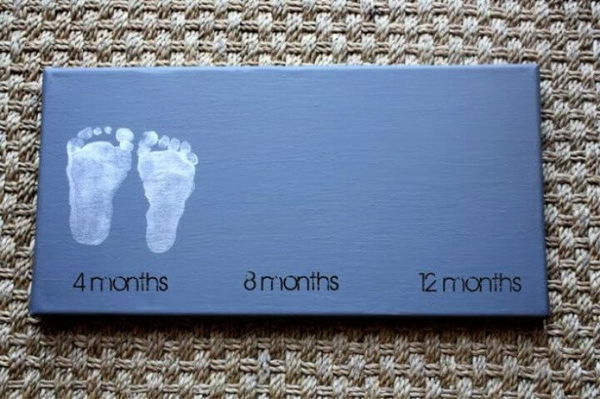 Tutorial: barnesfamilylove
Patterned Dot Wall: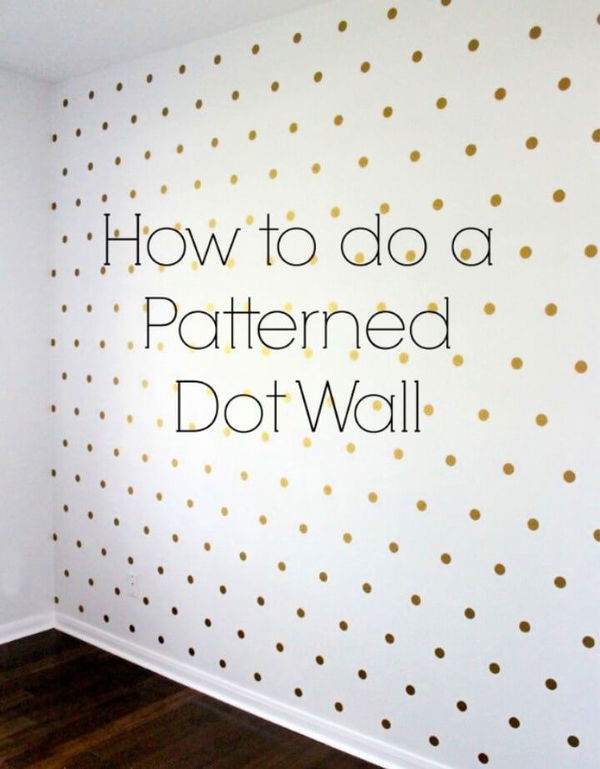 Tutorial: taylormadecreates
DIY Rope Shelving: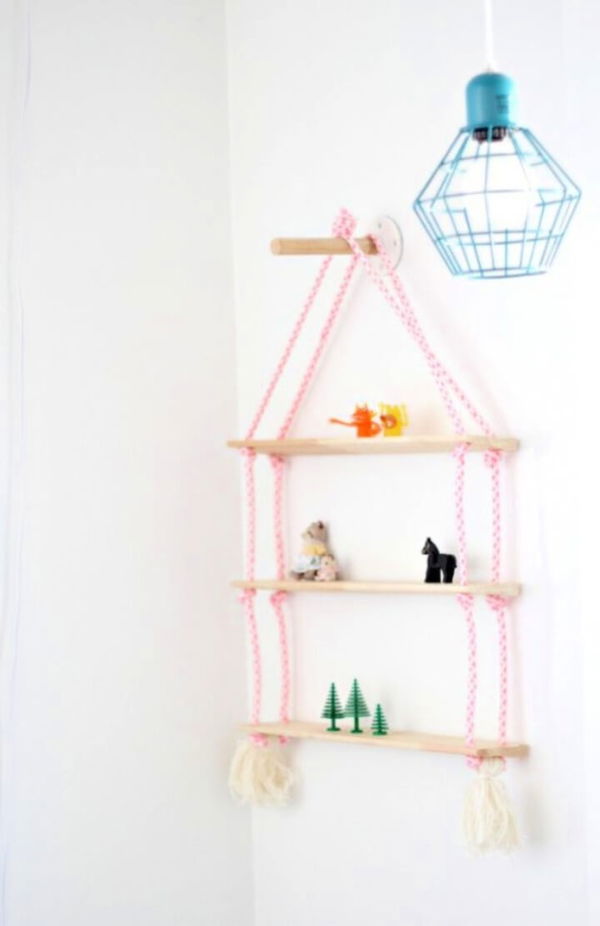 Tutorial: simplygrove
Spring Bunny Rattle Crochet: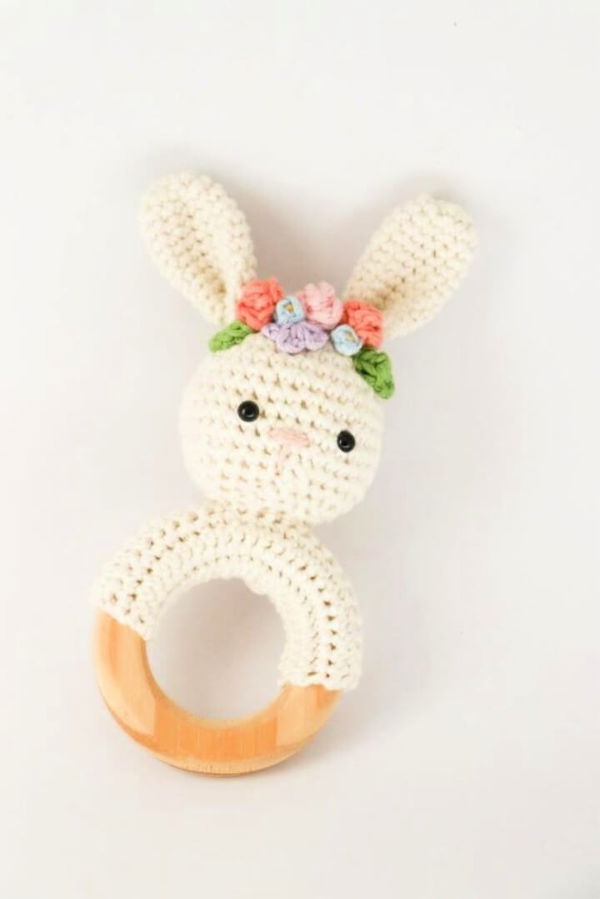 Tutorial: thoresbycottage
Crepe Paper Wisteria: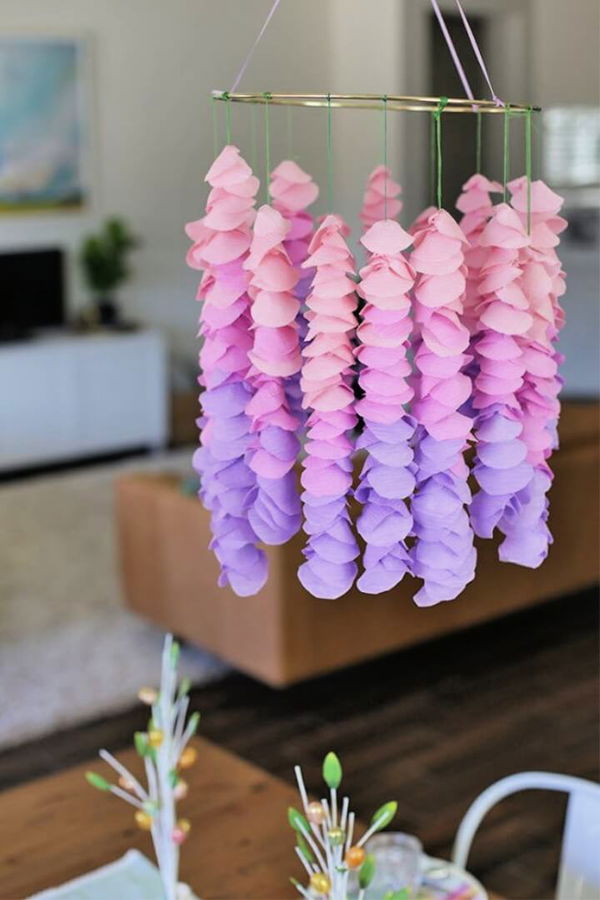 Tutorial: onelovelylife
Alphabet Wall: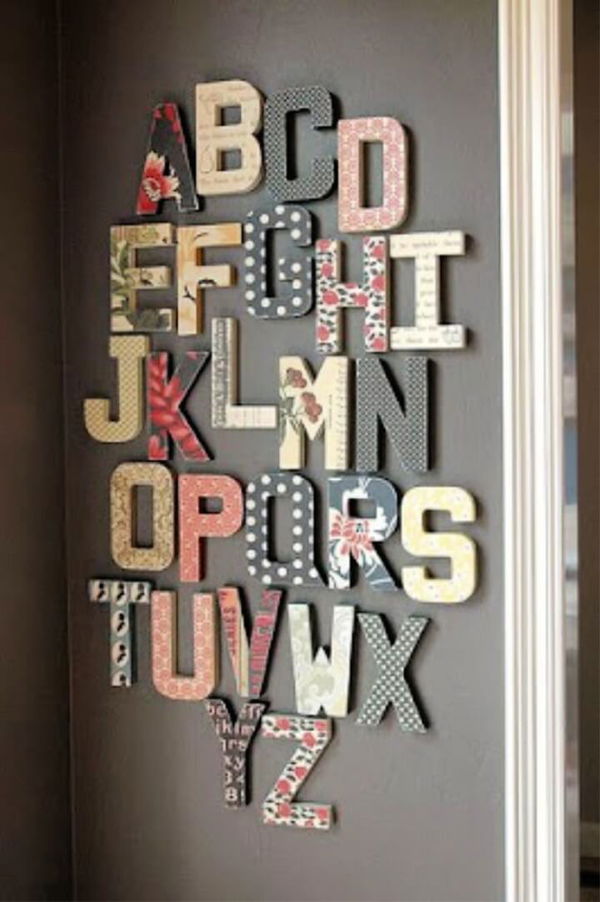 Tutorial: jennibowlinstudioinspiration
Woodland Alphabet Free Printables:


Tutorial: allcraftythings
DIY Elephant Garland: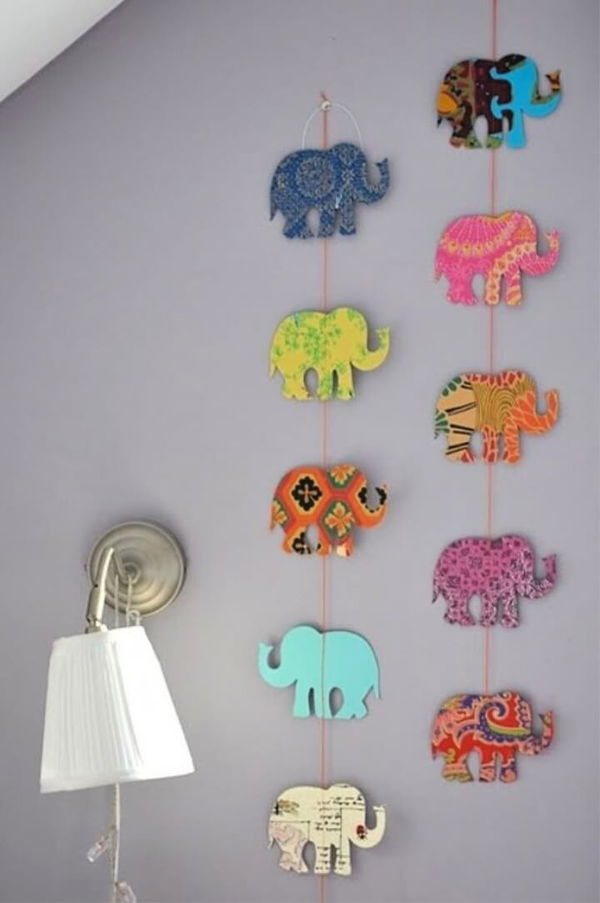 Tutorial: thaturbanfoxx
DIY Easy Pom Pom Rug: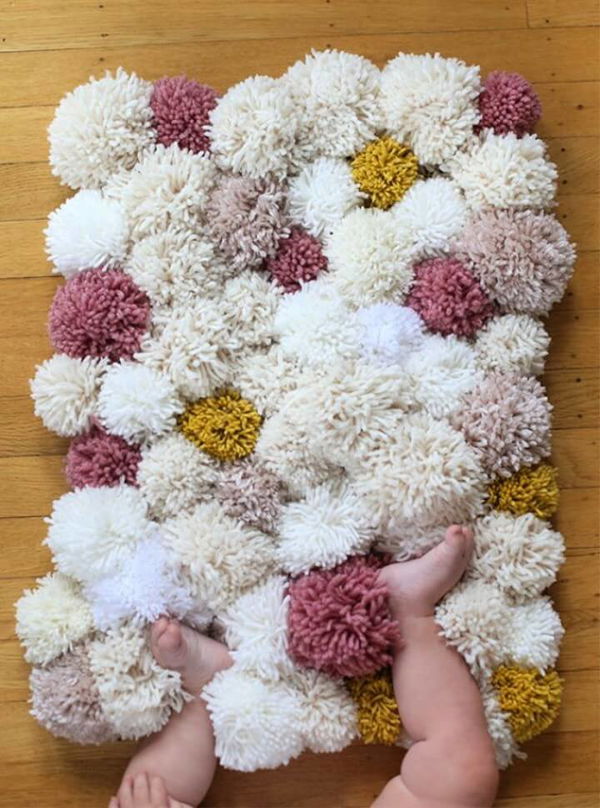 Tutorial: sayyes
Floral Alphabet Printable Art: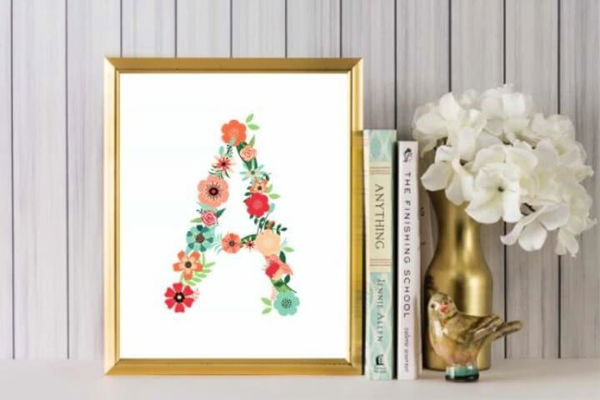 Tutorial: burlapandblue
DIY Crayon Letter: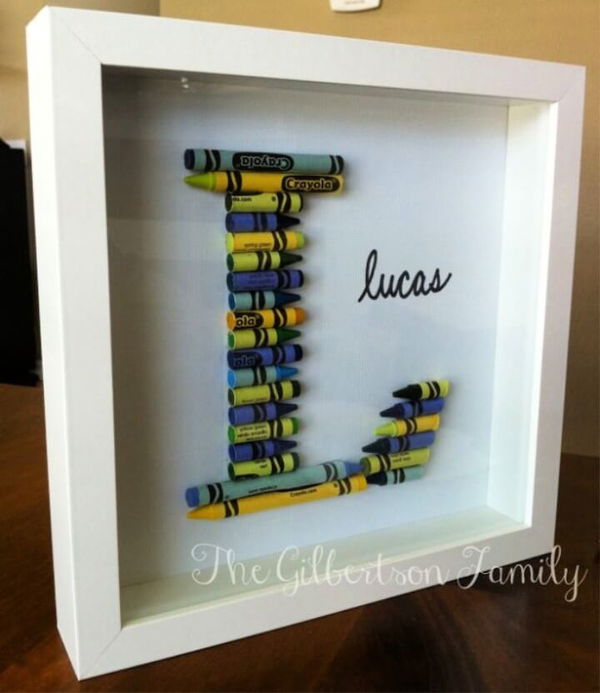 Tutorial: thegilbertsonfamily
Baby Crib Skirt: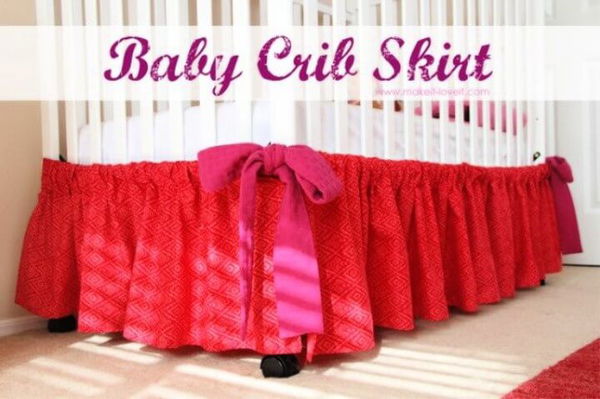 Tutorial: makeit
DIY Upholstered Rocking Chair: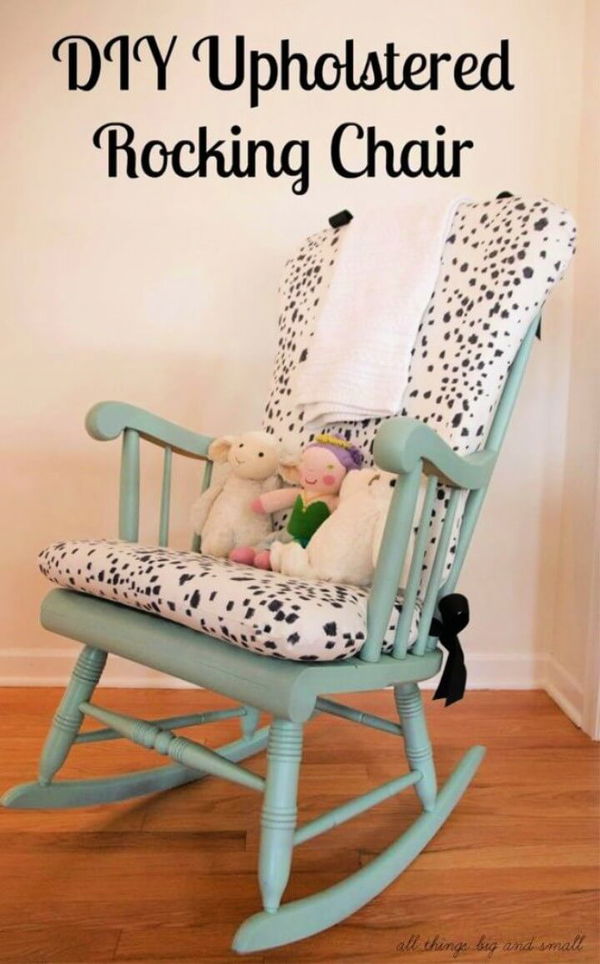 Tutorial: diydecormom
DIY Poster Project: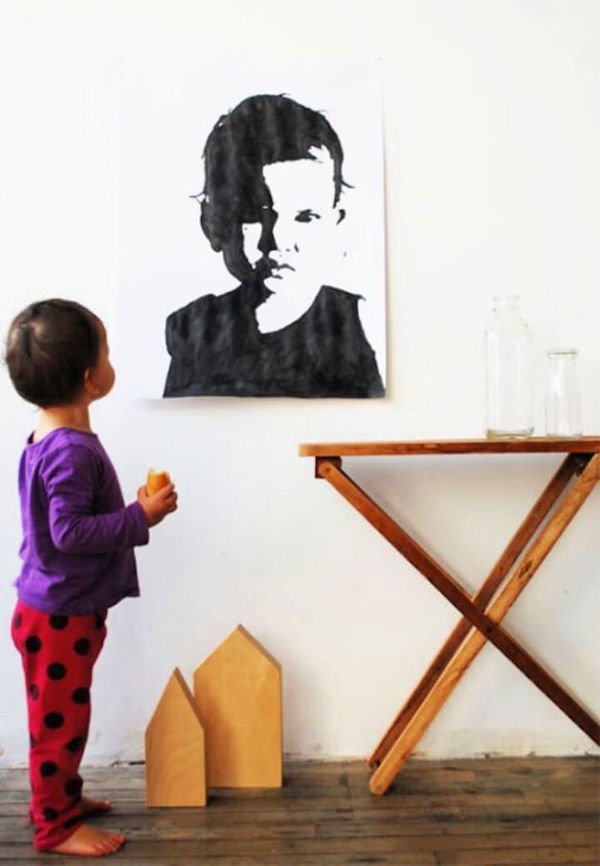 Tutorial: patentpendingprojects
Button Elephant: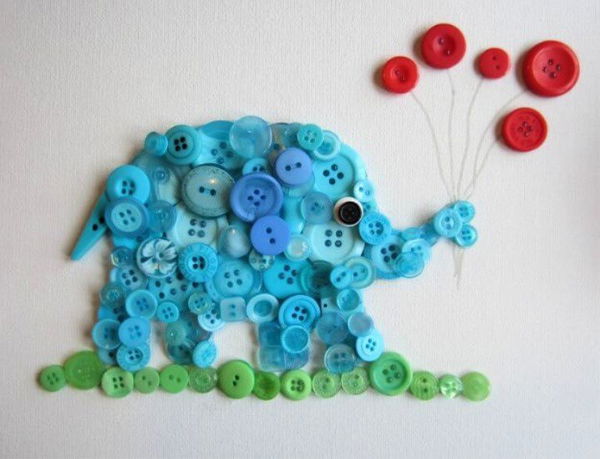 Tutorial: bustedbutton
Floral Name DIY:

Tutorial: daintydressdiaries
Elephant Doorstop: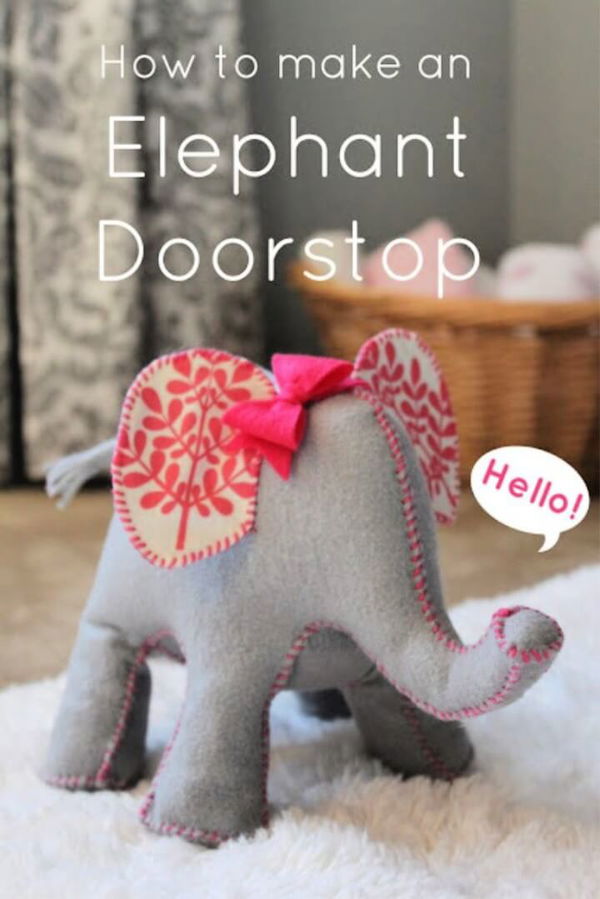 Tutorial: createstudio
DIY Clear Nursery Shelves: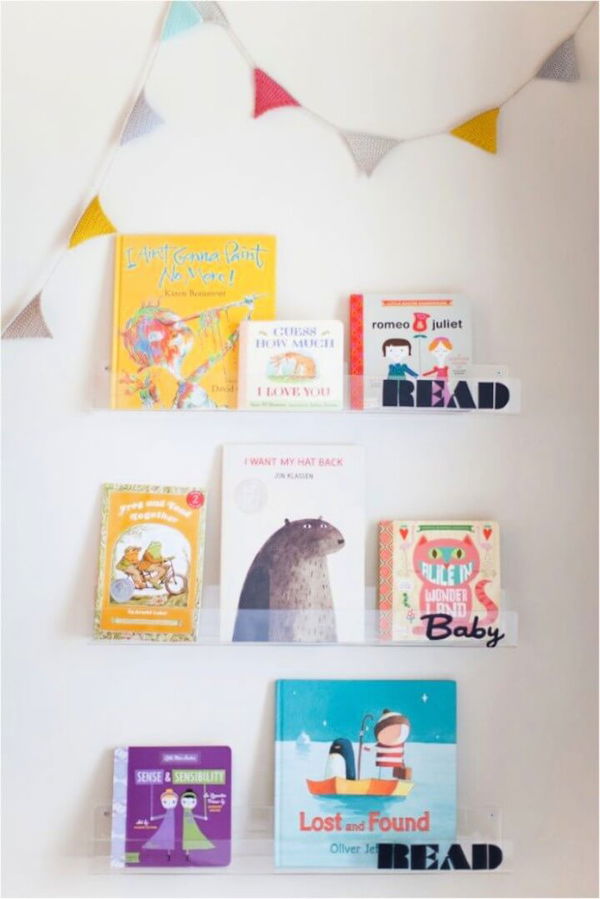 Tutorial: thislittlestreet
DIY Modern Bunny Decor: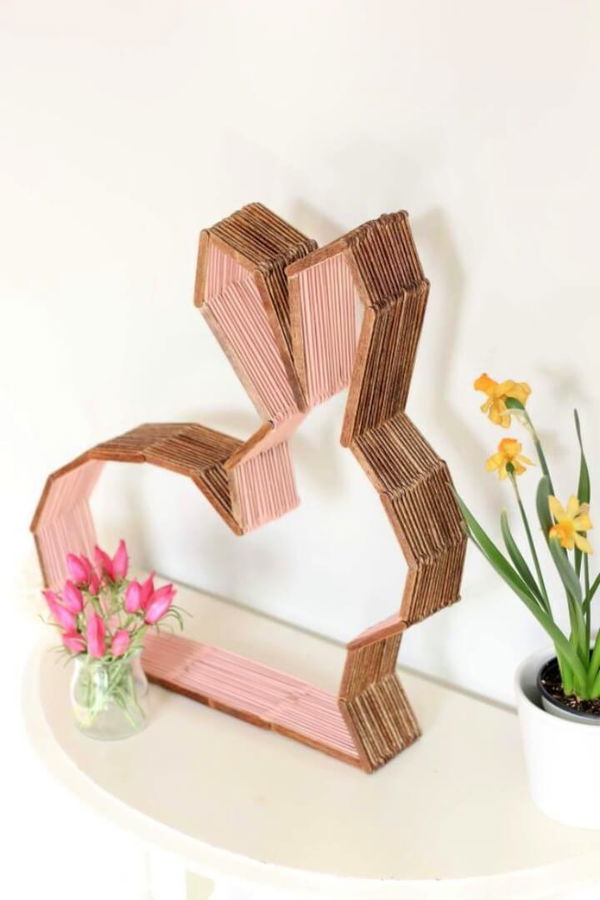 Tutorial: makeanddocrew
DIY Flower Mobile: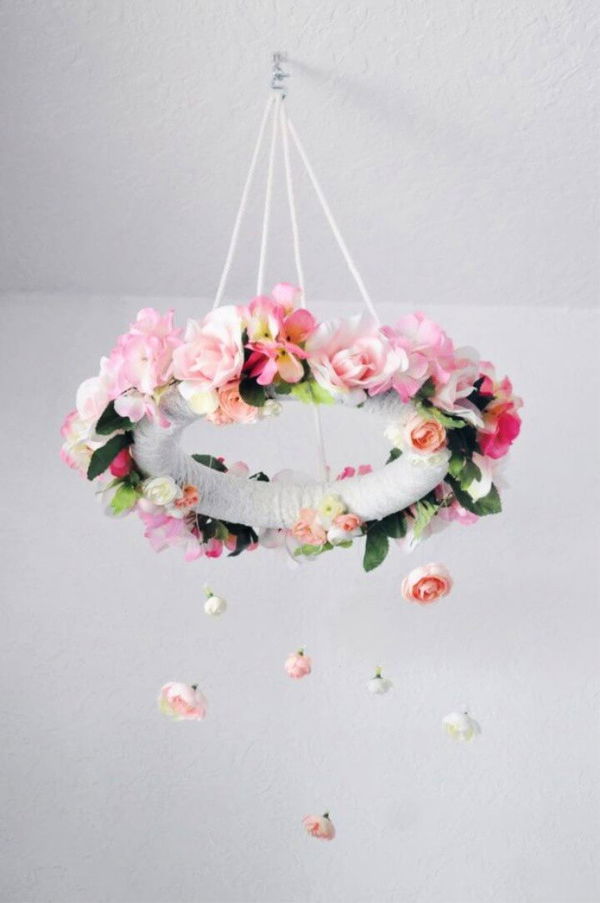 Tutorial: themommymyway