This latest fashion of ring bearing pillows is something that is gaining a lot of popularity among the couples who are planning an engagement ceremony.
Here are a lot of different projects that will help you make exciting 23 Gorgeous DIY Ring Bearer Pillow (Gift Ideas). The first project here is a rustic burlap idea for making this beautiful thing. This project needs natural burlap and with an intricate lace pattern that surrounds it and the ring to be tied up with an ivory Satan ribbon with a cute flower attached to it. For the next ring bearing pillow idea you need to have cotton battings, ribbon, needle and thread, iron, magna, heavy duty tape and napkins of your choice. Next we have a crochet ring bearing pillow which has a pillow on the inside, a crochet cover on the top and then a ribbon in the center to hold the ring and it will eventually end up in such a beautiful and attractive ring bearer pillows. Also you can make some felt flowers and then stick them over the burlap pillow and this gets you another idea for such projects. Besides this you can also make a silk fabric pillow and add some velvet flowers on top of it with a ribbon that can hold the ring and see how gorgeous this project has turned out to be.
Next we have a ring pillow made of linen which is very easy to make and looks very simple yet elegant. One of the most stylish of all these projects in this stripped denim ring bearing pillow which has many cylindrical pockets in it and you can place both the bride's and the groom's ring in it. You can also learn from the tutorial to make fabric flowers and then make a ring pillow with it. Next we have a ribbon ring design for a ring pillow. One of the most unique of all these ideas is this baseball ring pillow which is definitely sporty and is perfect for people who loves sports. Laces and doilies can also act as crafts for the pillows.
Next we have a calendar ring pillow which is surely the most amazing and inspiring as it reminds of the big day that's going to come. Besides this you can also make this vintage ring pillow where linen is used as a fabric.
You must try these out next time you have a big day either of your own or of anyone else in your family. Tutorials are available with the projects in the links given below each project.
Rustic Burlap Ring Pillow: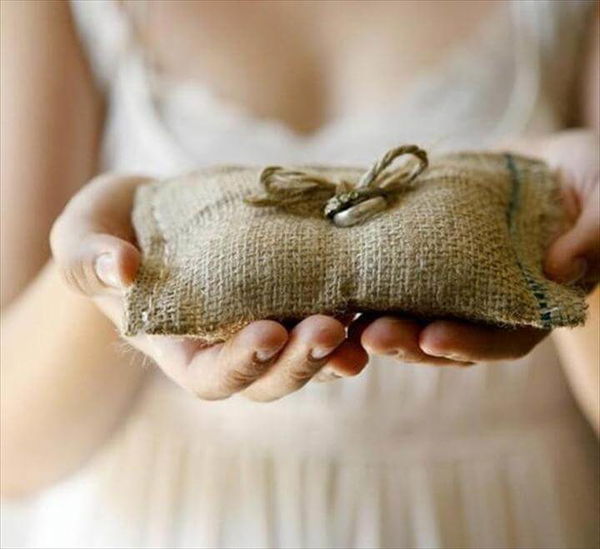 Image: youtube
Ring Bearer Pillow: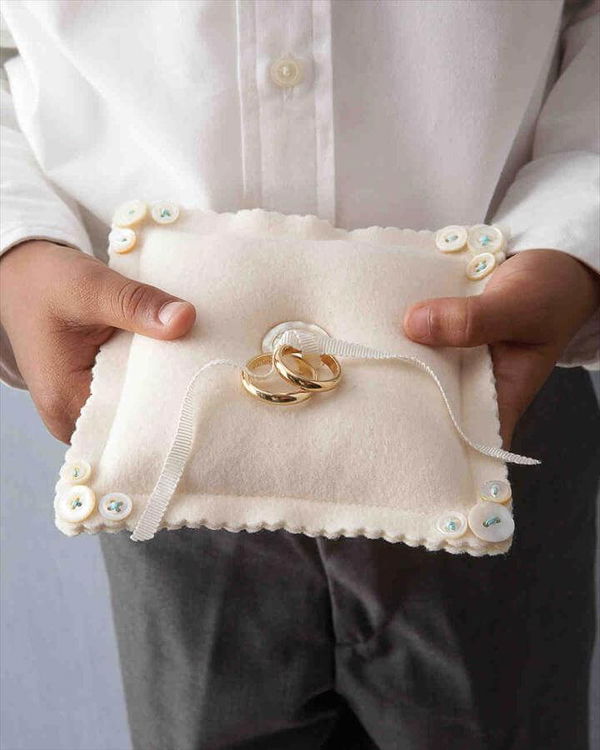 Image: marthastewartweddings
Crochet Ring Pillow: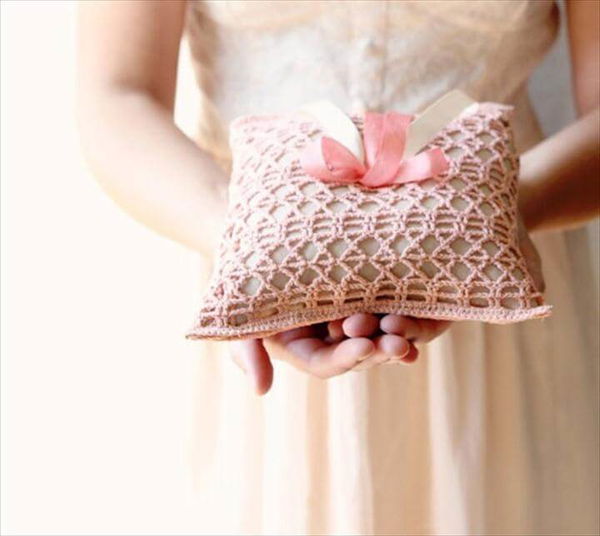 Image: youtube
Burlap Felt Flowers Ring Pillow: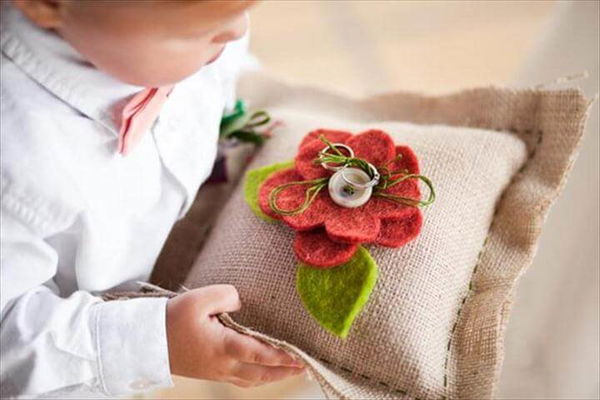 Image: jetfeteblog
Burlap (No Sew) Ring Bearer Pillow: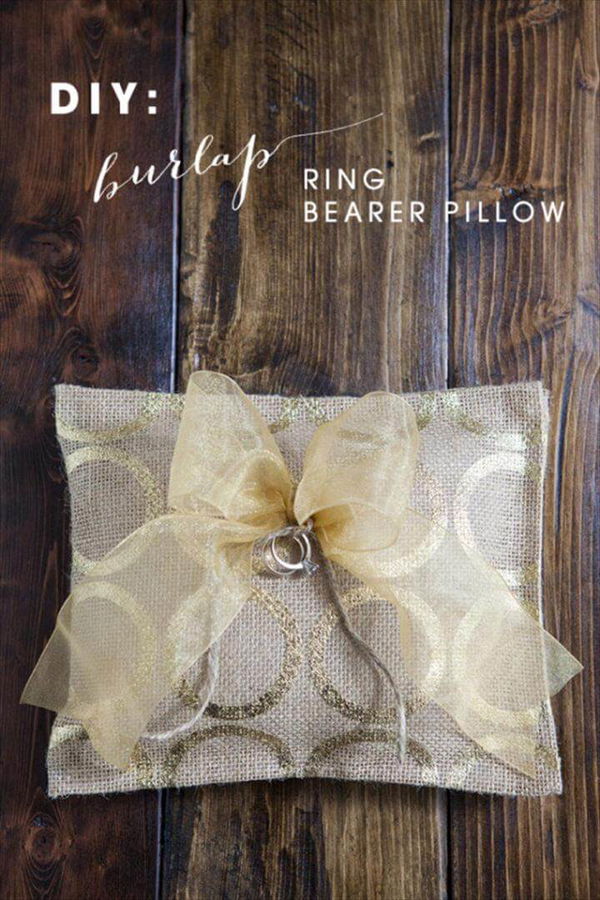 Image: somethingturquoise
Eyelet Ring Pillows: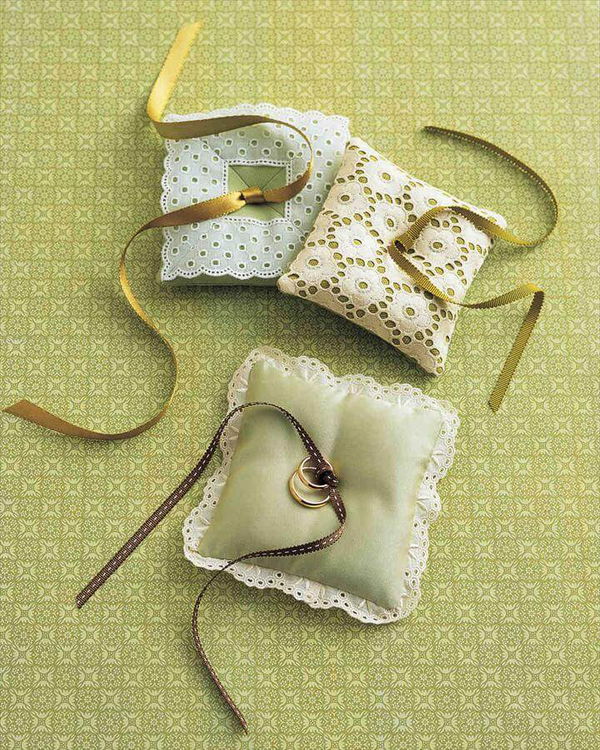 Image: marthastewartweddings
Velvet Leaf Ring Pillow: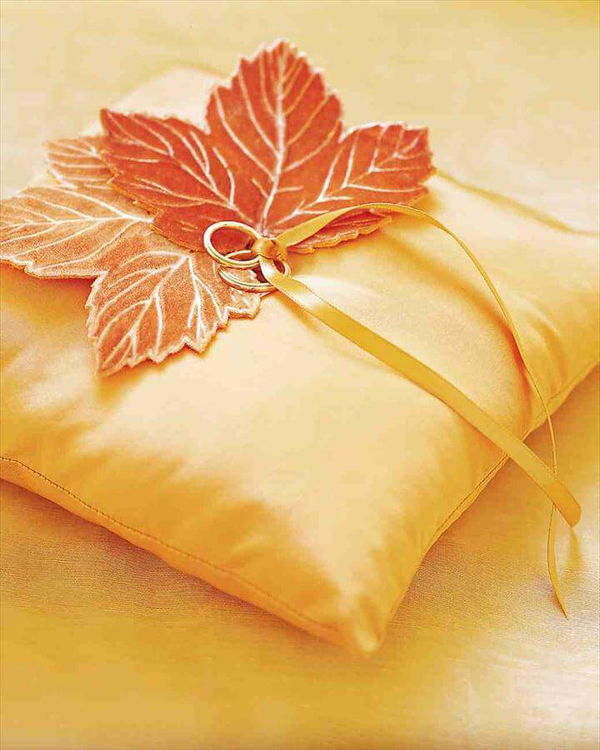 Image: marthastewartweddings
Linen Ring Pillow: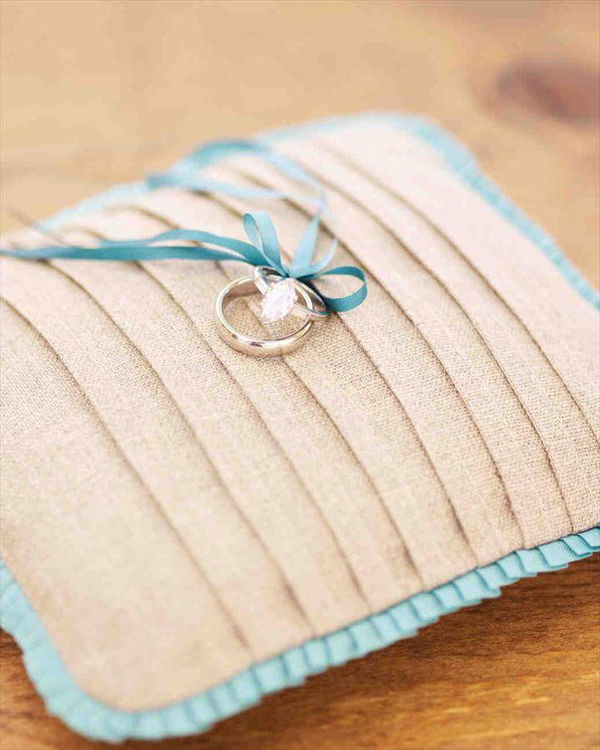 Image: diynetwork
Striped Denim Ring Pillow: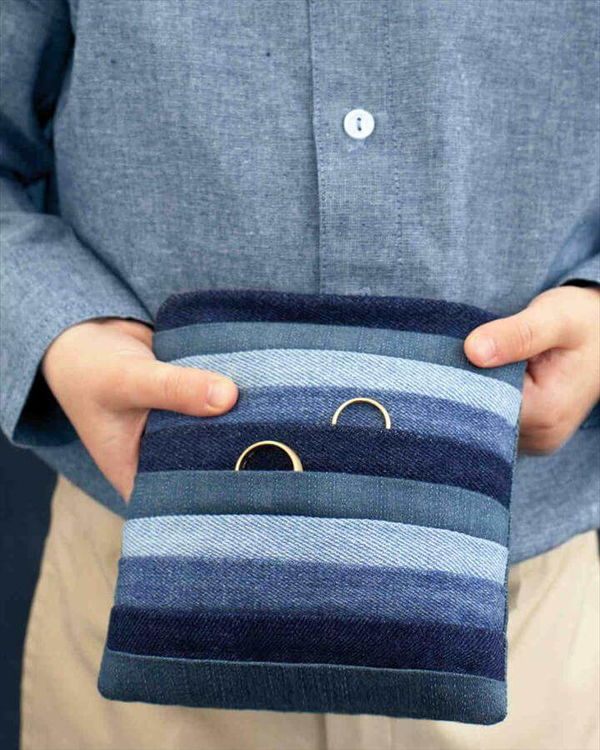 Image: marthastewartweddings
Fabric Flower Ring Pillow: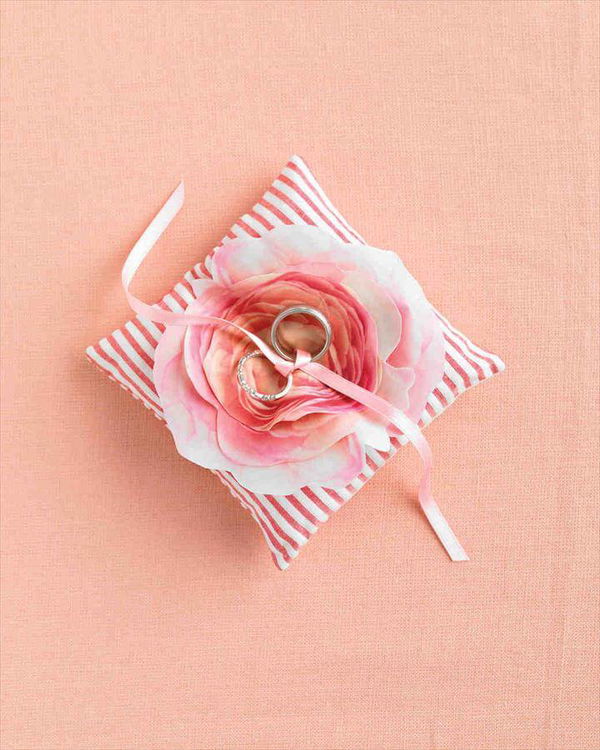 Image: thepoppygroup
Ribbon Ring Pillow: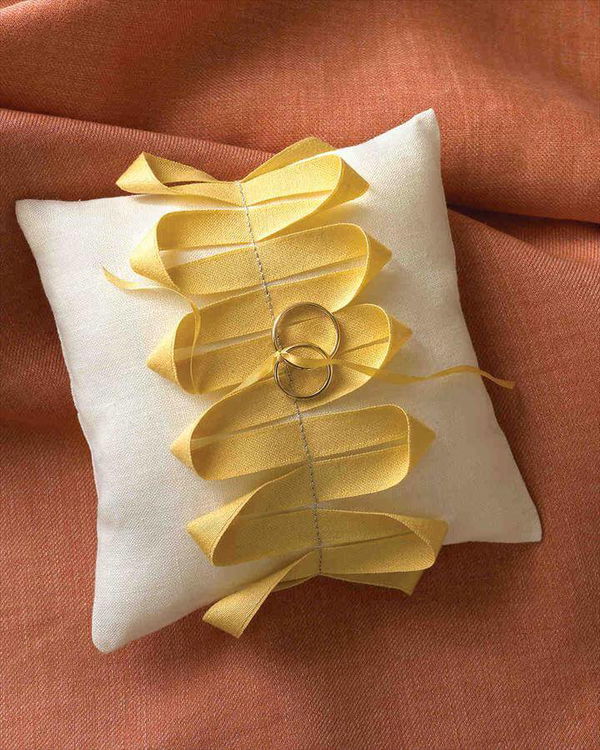 Image: marthastewartweddings
Clover Ring Pillow: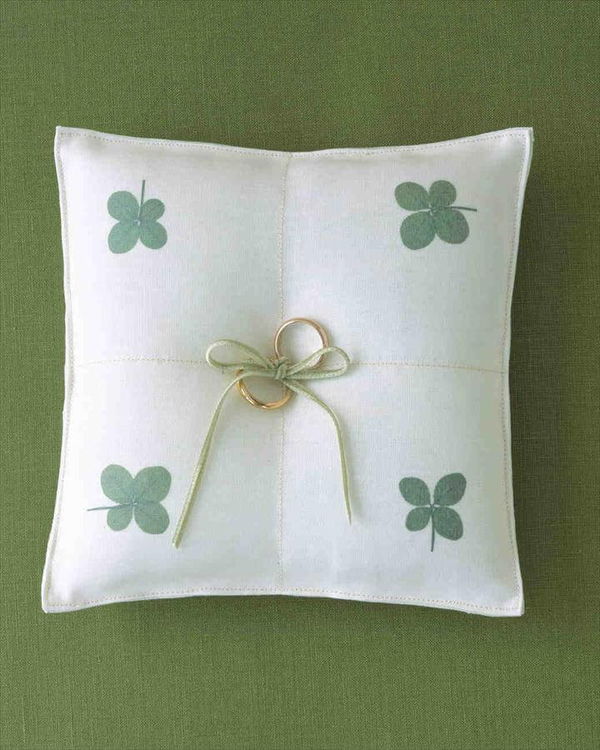 Image: marthastewartweddings
Baseball Ring Pillow: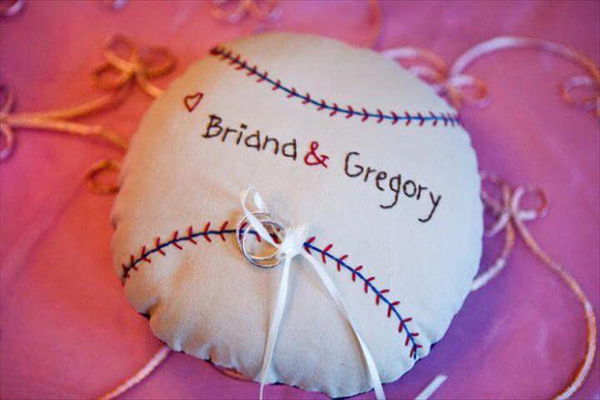 Image: ohlovelyday
Lace Doilies Ring Pillows: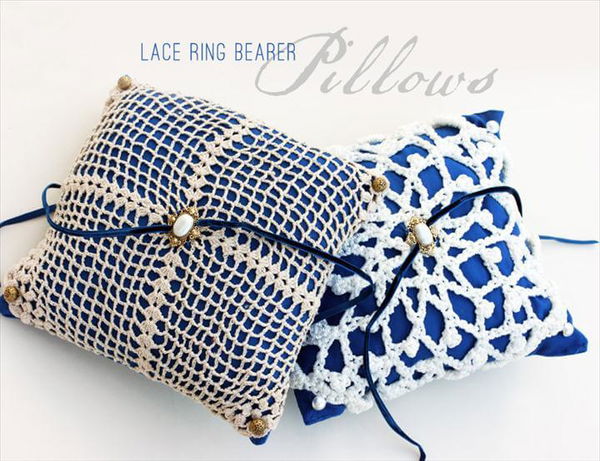 Image: eleen
Calendar Ring Pillow: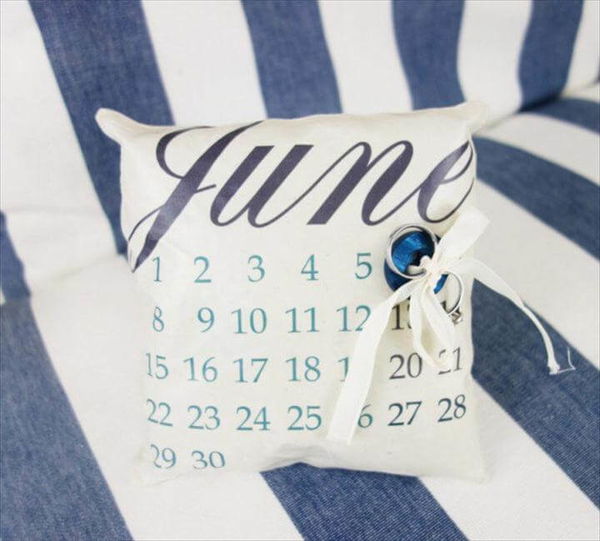 Image: beinspiredbride
Vintage Linen Ring Pillow: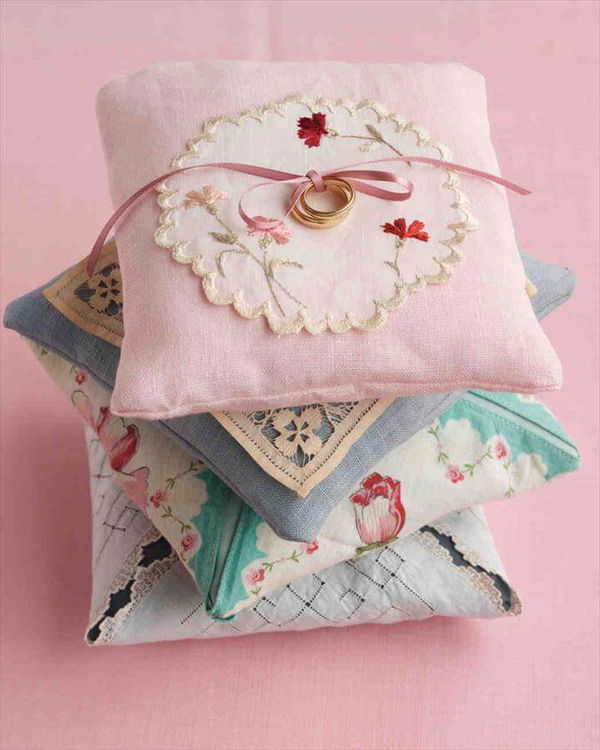 Image: marthastewartweddings
Big Flower Blush Ring Pillow: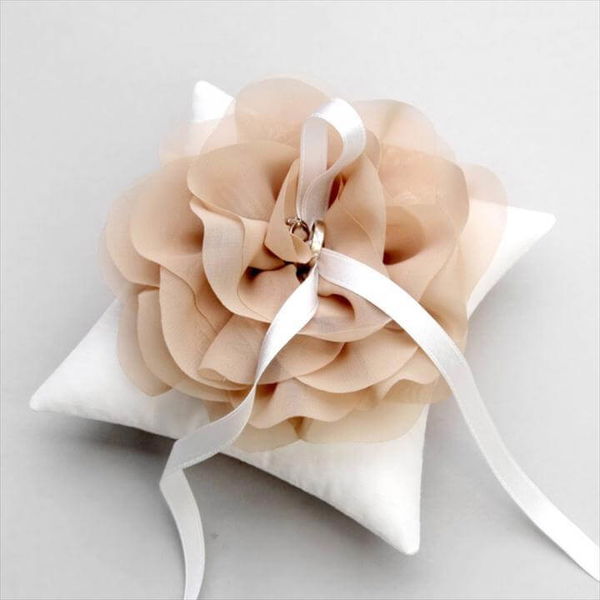 Image: youtube
Ring Pillow – DIY Tutorial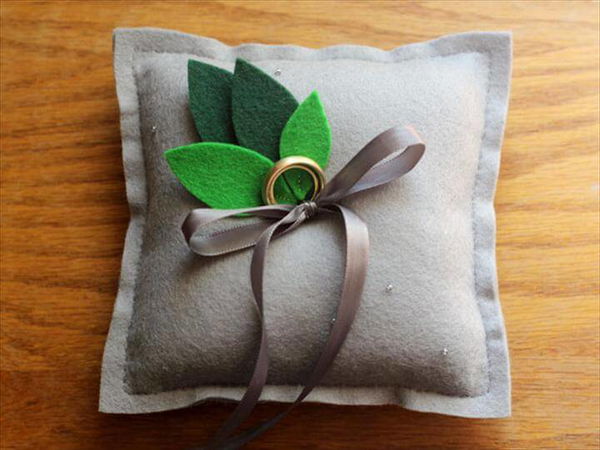 Image: elephantineblog
Knitted Ring Pillow: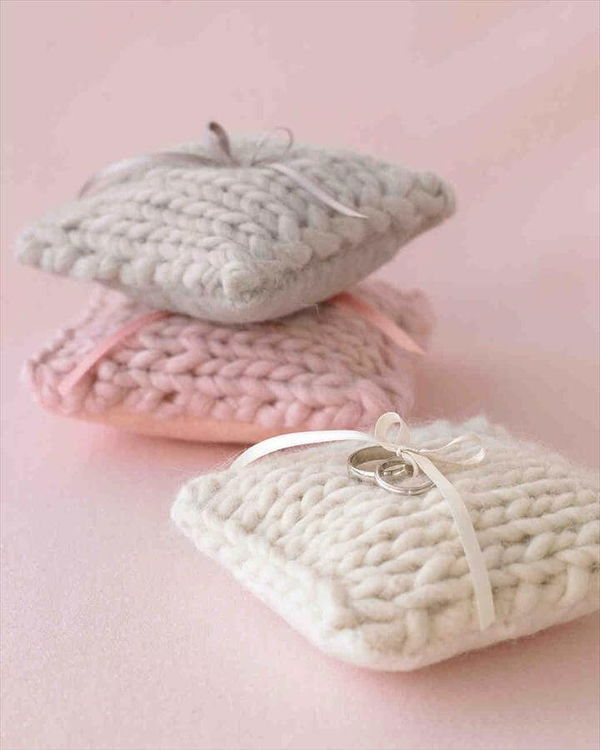 Image: marthastewartweddings
Rustic Handmade Ring Bearer Pillow: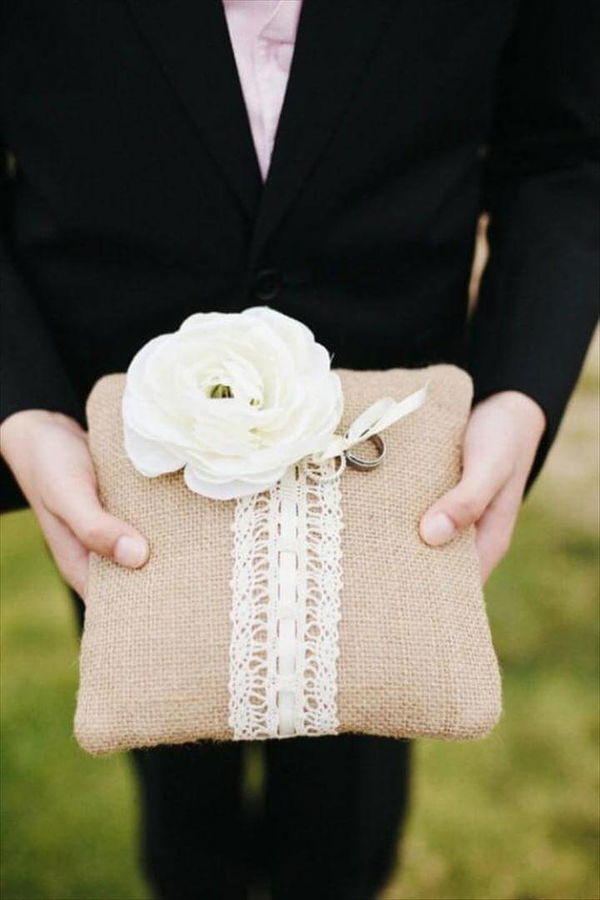 Image: weddbook
Woven Ring Pillows: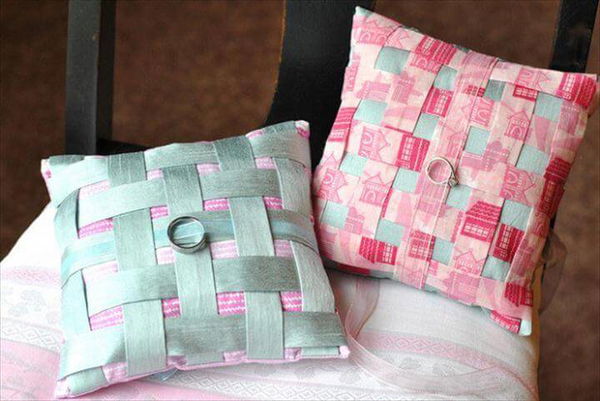 Image: lindsaysews
Easy-to-Hold Ring Pillow:
Image: emmalinebride
Sequined Ring Pillow: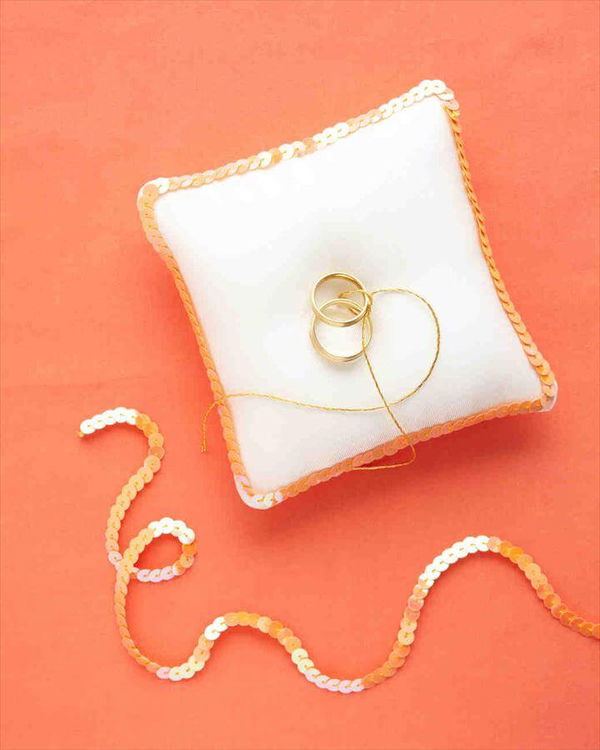 Image: marthastewartweddings