It often happens that we run out of ideas whenever its time to give someone a gift. To address this problem we must make a list of ideas that we can use in such cases. Here you will find a variety of  cute, easy and cheap 16 Fun DIY Gift Ideas – For Everyone In Your Life.
Have a look at this first project that shows how you can make chalkboard coasters to present to someone on any occasion. This pack of coasters is surely a perfect gift especially when someone has just shifted to a new house and you need to give them something. Similarly marble mugs are yet another thoughtful idea for gifting purposes. You can easily make these mugs by dipping them into a container of water containing a bit of nail polish. Complete the project with the help of detailed tutorial available in the link given below. What about giving someone a nice printed tote bag for any occasion such as good academic result or on becoming a teen? Mini magnets are also a popular idea these days which is definitely liked by so many people as a gift. If you are a clay fan you can also make clay jewelry for this purpose and gift it to someone who really looks forward to jewelry pieces all the time. besides jewelry you can also give some hair accessories to little girls on their birthdays or as return gifts.
All these above mentioned idea are superb and can be easily done with just a few crafts. All you need to have for these projects is a little bit of dedication an extra ordinary live for creativity and some effortless ideas like above.
DIY Chalkboard Coasters – Easy Handmade Gift Idea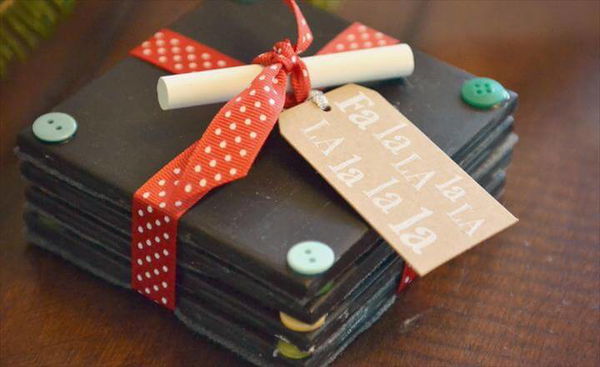 Image: livingwellspendingless
DIY Marble Mugs Tutorial – Handmade Gift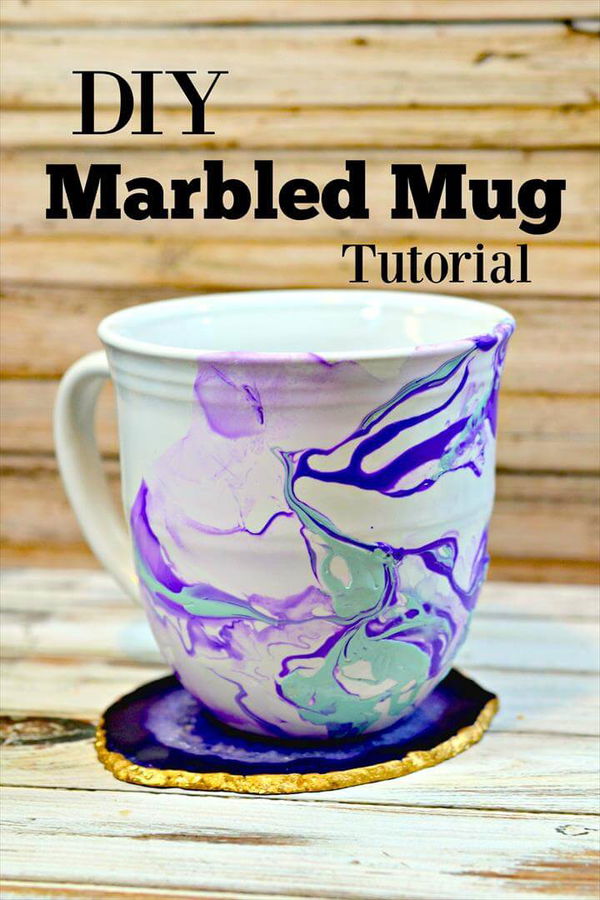 Image: survivingateacherssalary
Kitty Cat Ring Dishes: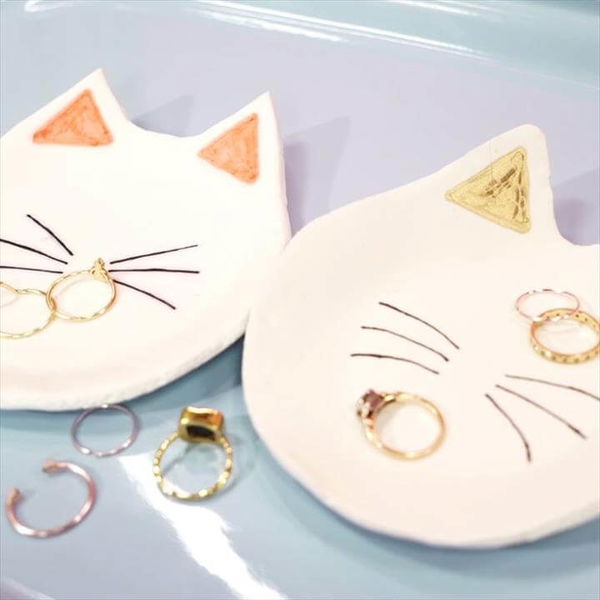 Image: youtube
DIY Taggy Doll – Super Fun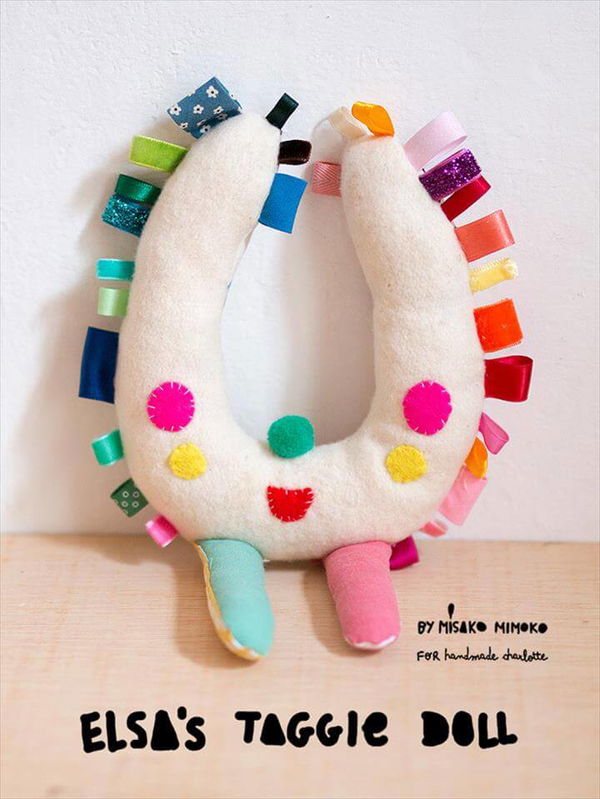 Image: handmadecharlotte
DIY Tote Bags: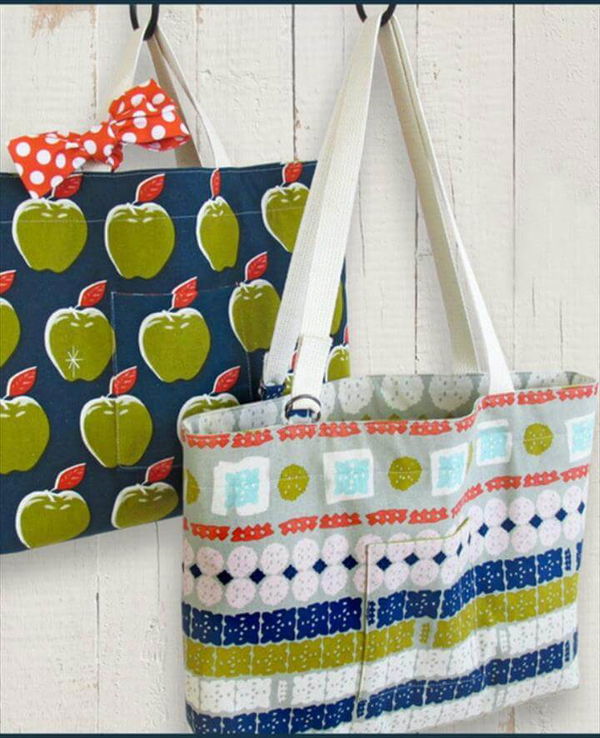 Image: anoregoncottage
Gold Tipped Paper Feathers Gift Wraps: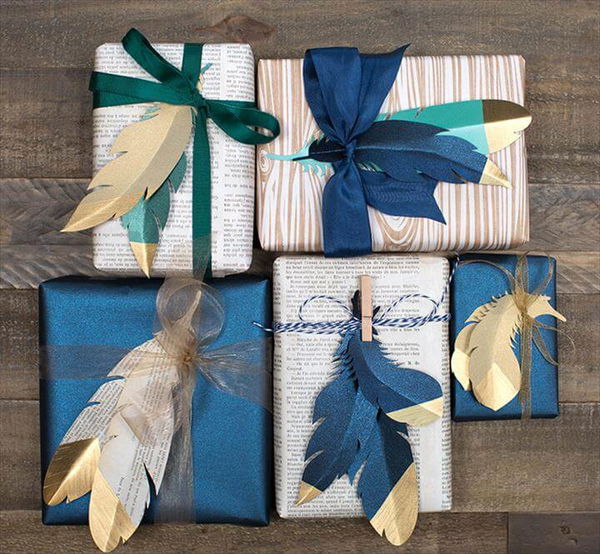 Image: sadtohappyproject
DIY Mini Magnets – Handmade Gifts Using Photos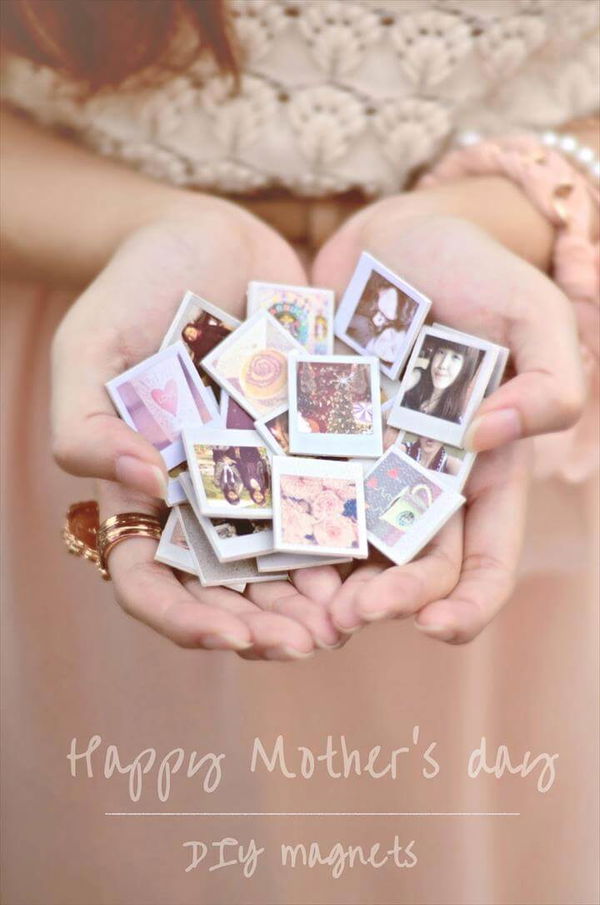 Image: sundaesins.blogspot
Necklace Gifts Kid's Can Make: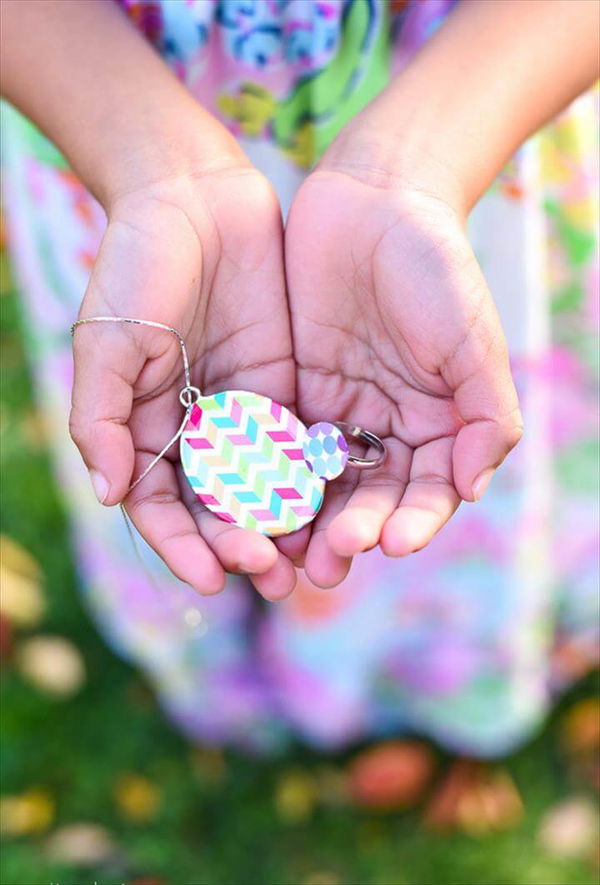 Image: apumpkinandaprincess
Jars Of Buttons Handmade Gift Tags: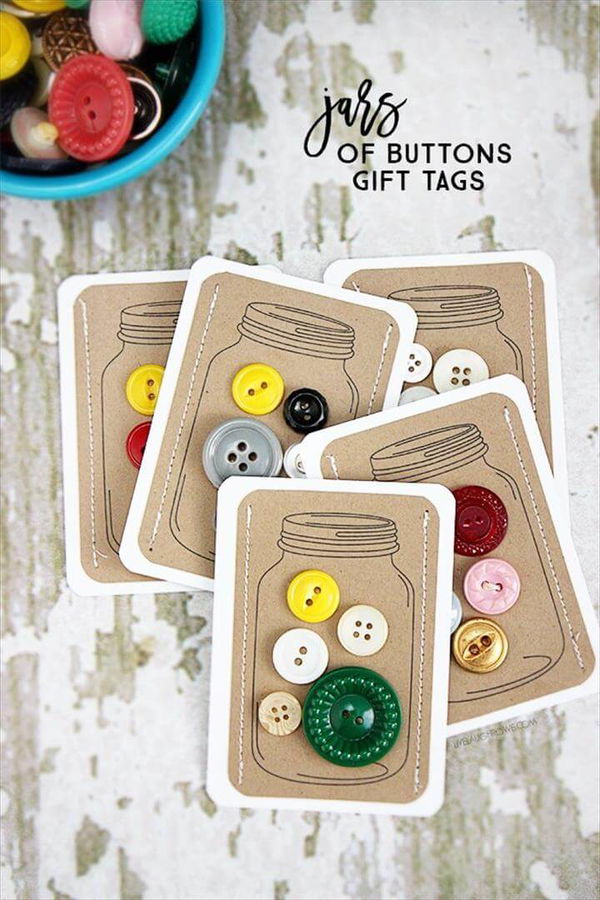 Image: livelaughrowe
Quick & Easy DIY Map Magnets: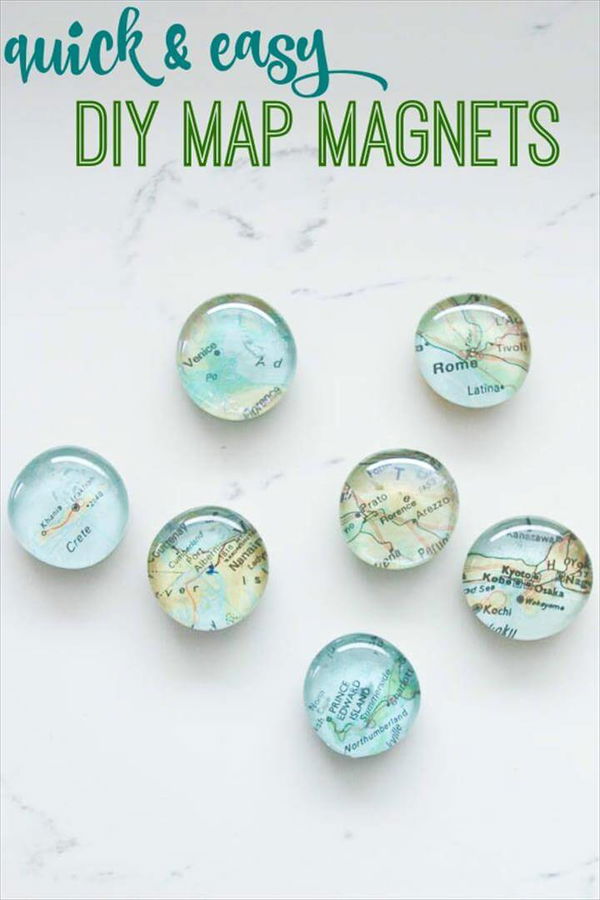 Image: thehappyhousie.porch
Marbled Clay Jewelry Dish: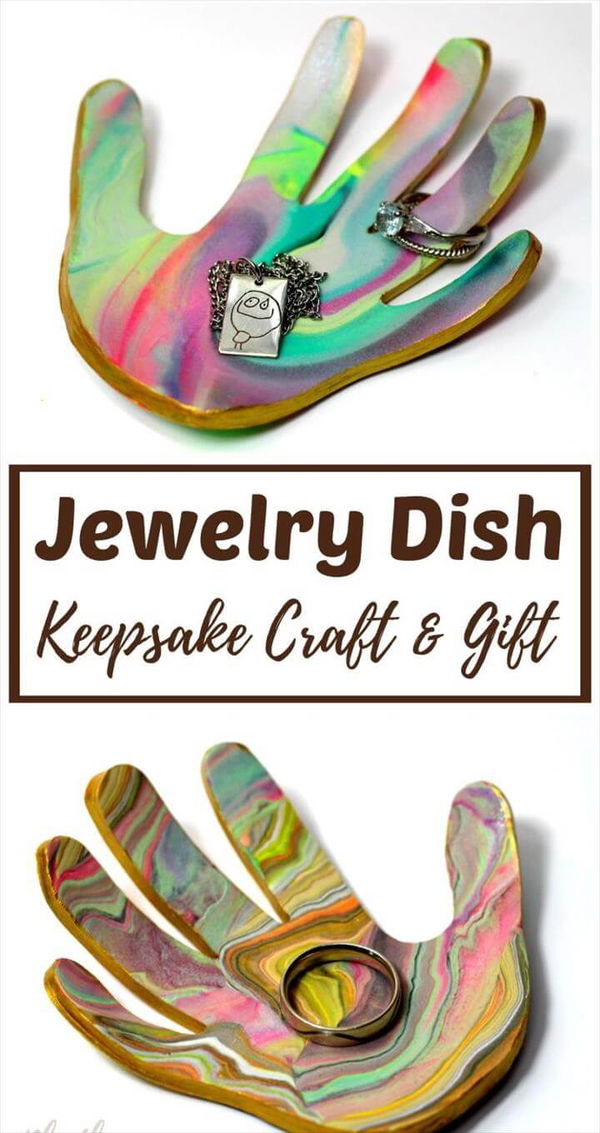 Image: thepastiche
Picture Of Sock Cat – Handmade Gift For Kid's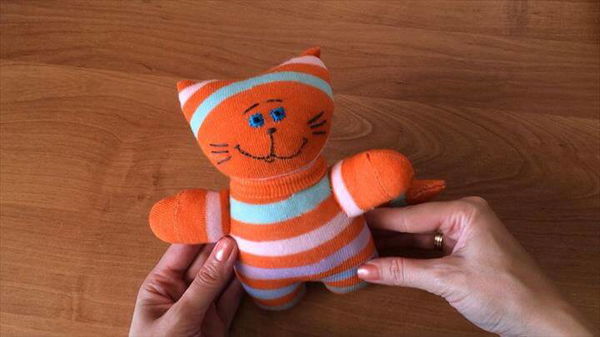 Image: instructables
Hair Accessories Wall Frames – Unique DIY Project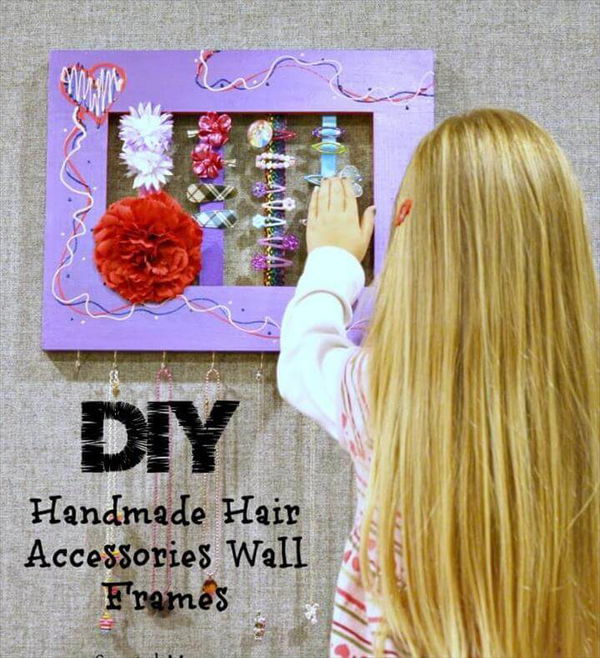 Image: scratchmommy
Bath, Beauty & Body Gifts For Her: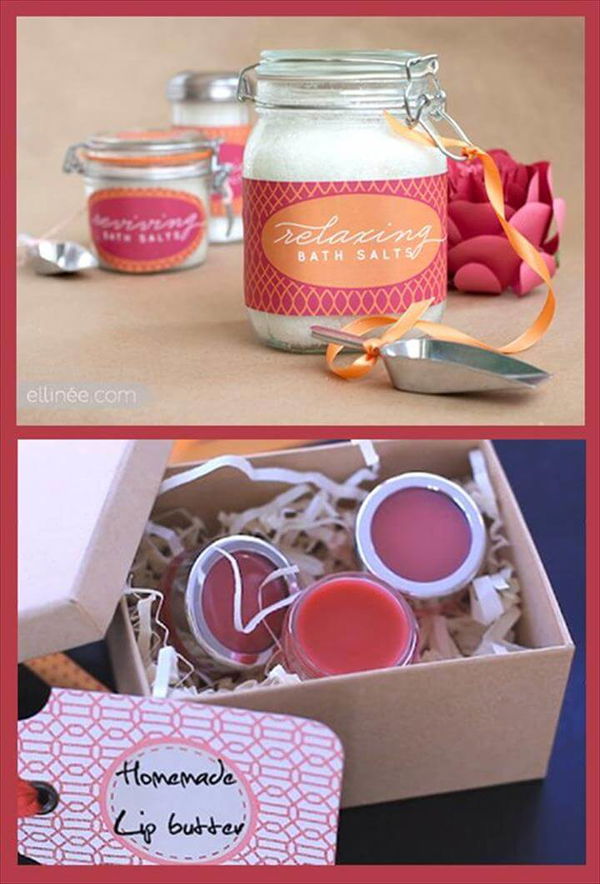 Image: soapdelinews
Hand-Dyed Embellished Tote Bag: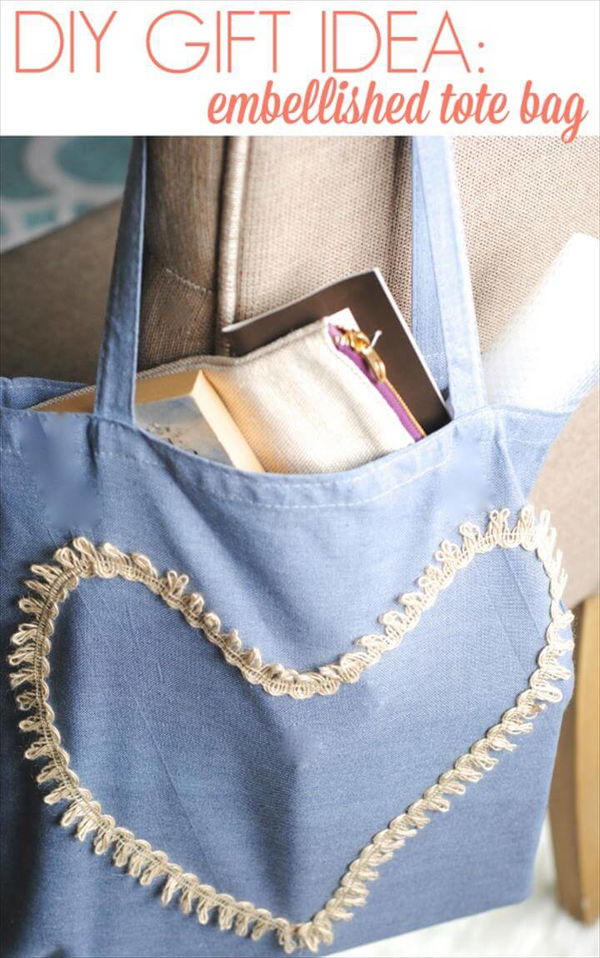 Image: makinglemonadeblog
DIY Coasters:

Image: boxycolonial