It's about time that you shimmer and sparkle in some of the most attractive embellished dresses ever. Embellished clothes have definitely gained their value and popularity in the clothing industry according to the famous and well known fashion designers. These days the embellished clothes are arty season favorite for the most of the fashion icons. Grab a piece of applique and turn your old sweater into something quite interesting and amazing. It is hardly going to take your five minutes for this project and you are all set for the upcoming winter season with this shoulder revealing stylish sweater. Why buy any expensive designer blouses for the parties when you can create your own? This is a simple but unattractive plain blouse which can be turned into an outclass beaded sweater with a handful of beads.
Have a look at this wonderful and amazing shirt decorated with fabric strips at the front. This will only take a few steps and a little bit of passion for creating something new and according to the latest fashion. Similarly you can also create many incredible and DIY unique outfits with this embellish technique. This mini skirt was previously plain and simple but sees how some beads of different sizes and colors have given it a spark. Your plain jeans that you have in your wardrobe also deserve to be worn with all new shine and attraction so that you can count it into your formal outfits to wear for parties and functions. Besides beads you can also use pearls for embroidery on different clothing items and the results will definitely amaze you.
Next we have cut out sweatshirt with flowers which is superb and up to the mark with the latest fashion trends. Laces are also evergreen for such projects and you can make outstanding dresses with the help of white eye soothing and grandma style laces.
The next project that you see over here is quite impressive and different as here they have used flowers cut out of cards and have pasted them onto a shirt to make it look wonderful. These flowers are of different sizes and colors to make your dress look colorful and perfect for the spring season. This decorated denim jacket idea is also distinctive and matchless. So turn some typical jackets into trendy ones for your teens this season. Also if you don't want your whole shirt to be decorated with 16 DIY Dazzling Embellished Clothes – Super & Fast Ideas you can also do it only with the collar of your shirt or any outfit to make it look quite formal and impressive.
DIY Embellished Sweater: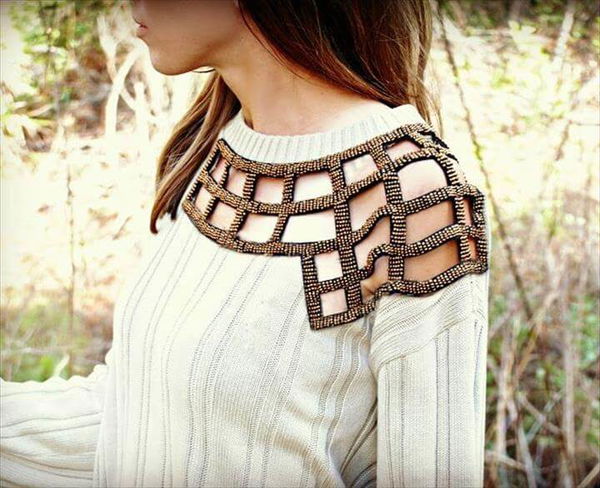 Image: bloglovin
Bead Embellished Blouses: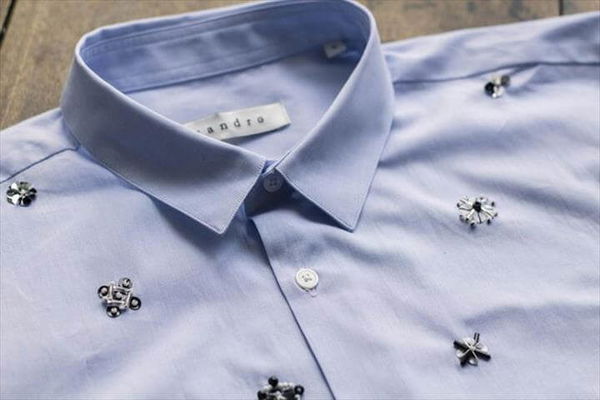 Image: makemylemonade
Embellished Tee with Fabric Strips: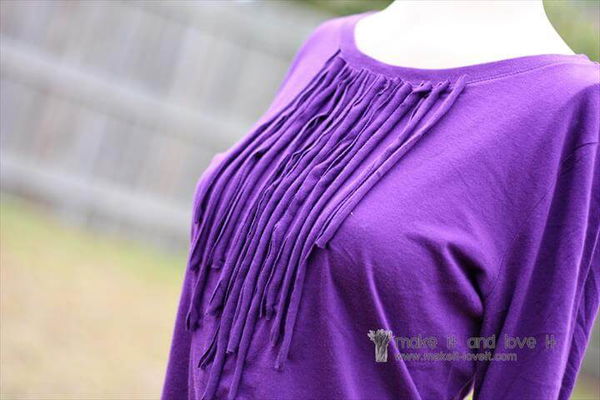 Image: makeit-loveit
Embellished Tshirt: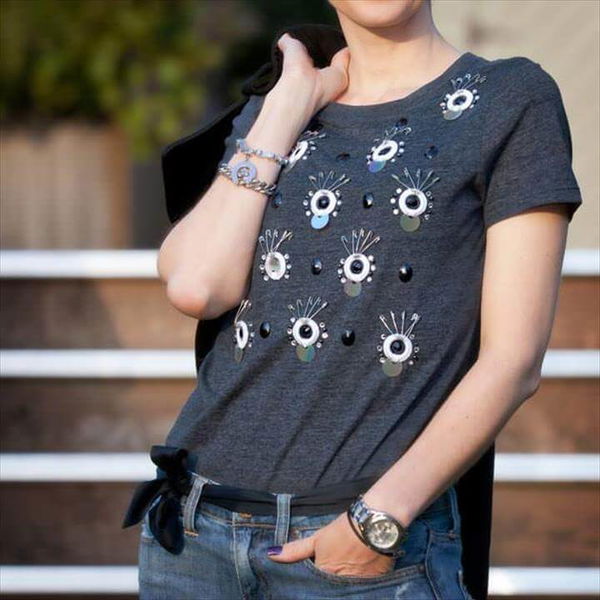 Image: trinketsinbloom
DIY Embellished Outfit: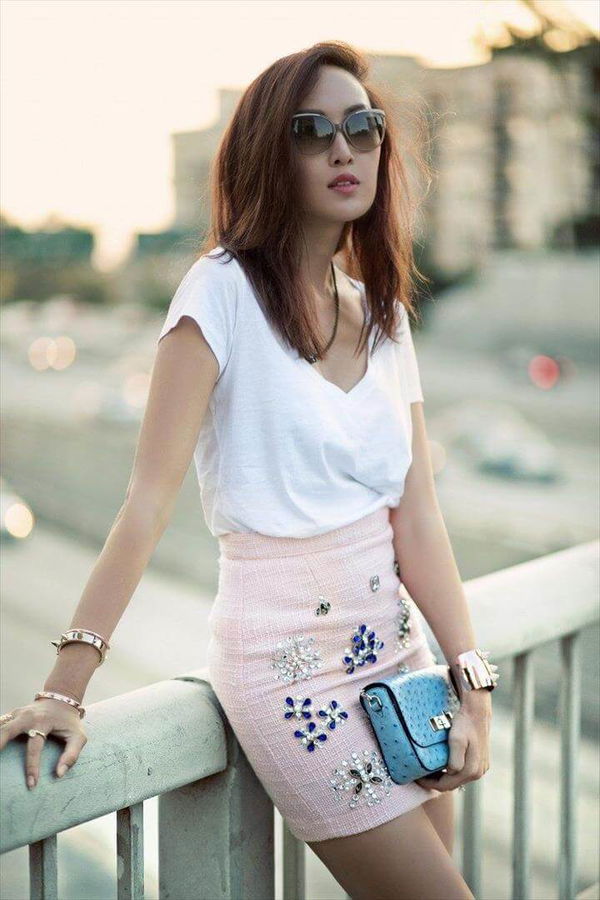 Image: aelida
Embellished Jeans: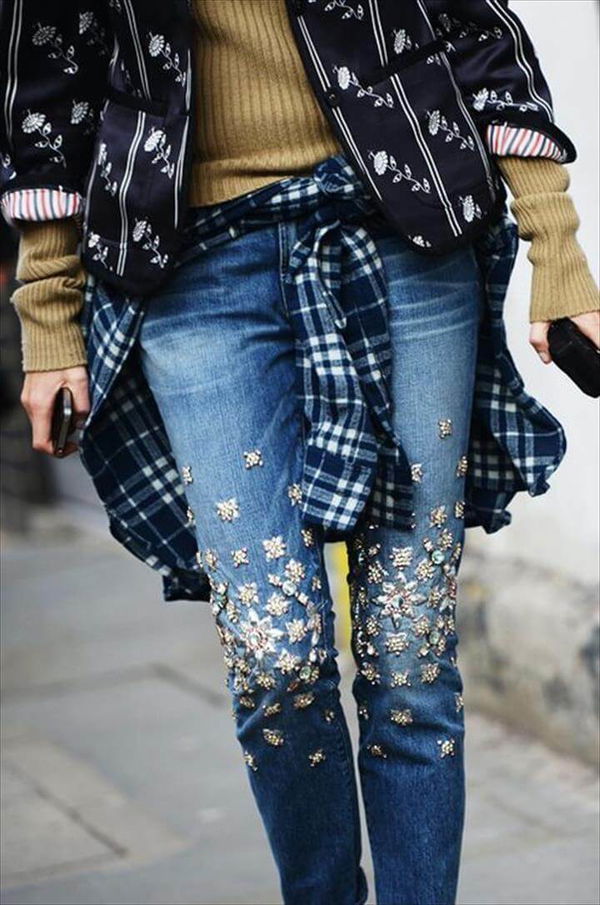 Image: caramelalamode
Fashionable Clothes With Pearl Embroidery: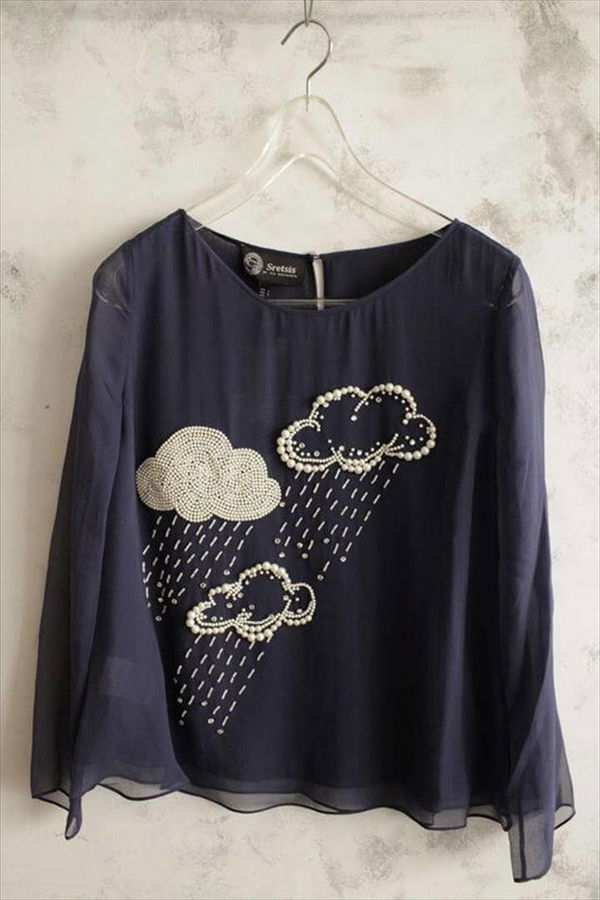 Image: youtube
Embellished Skirt: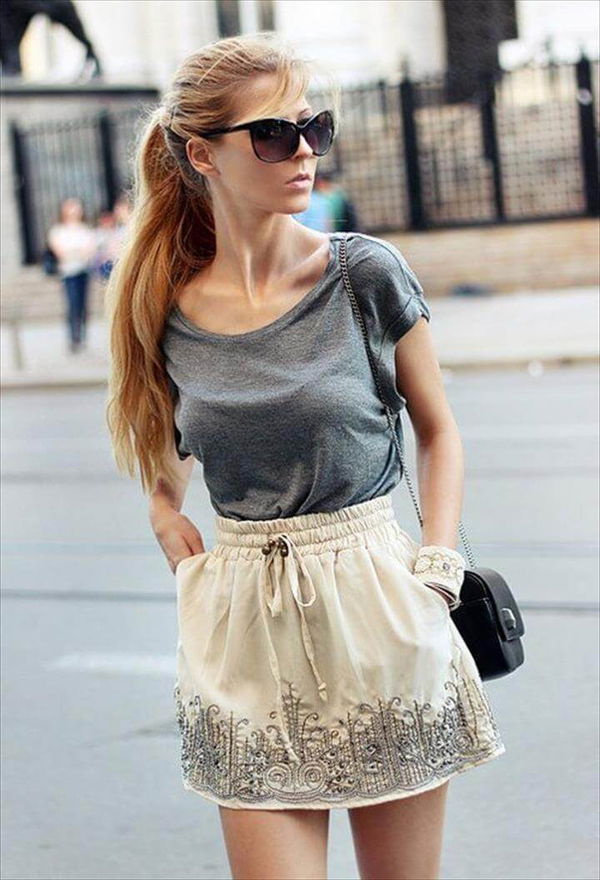 Image: youtube
Cut Out Sweatshirt With Flowers: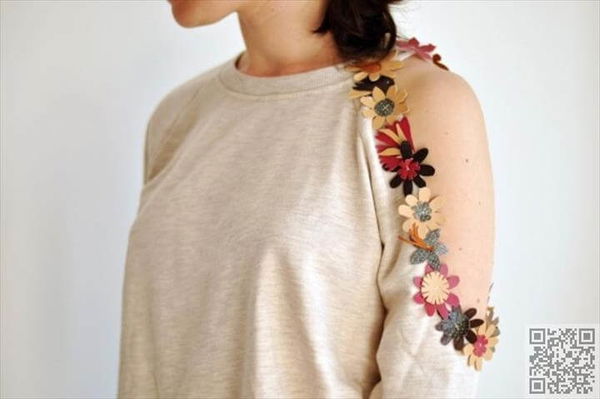 Image: emerjadesign
T-Shirt Embellishment: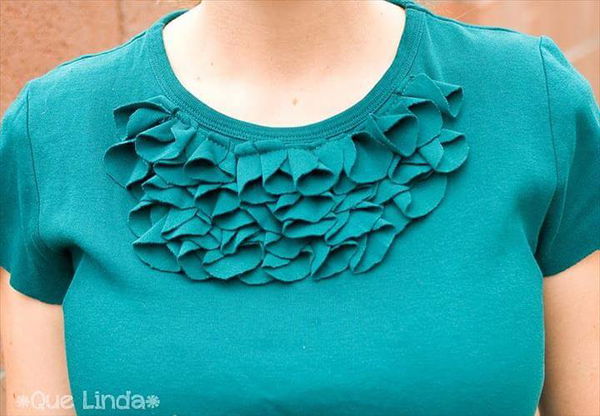 Image: craftsmumship
Lace Embellished T-shirts: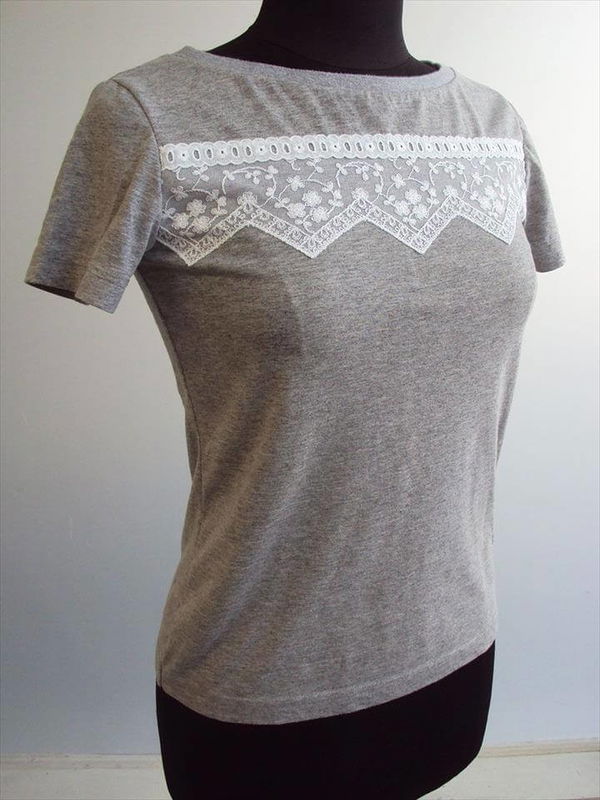 Image: sozowhatdoyouknow.blogspot
Card Flower Embellished Dress: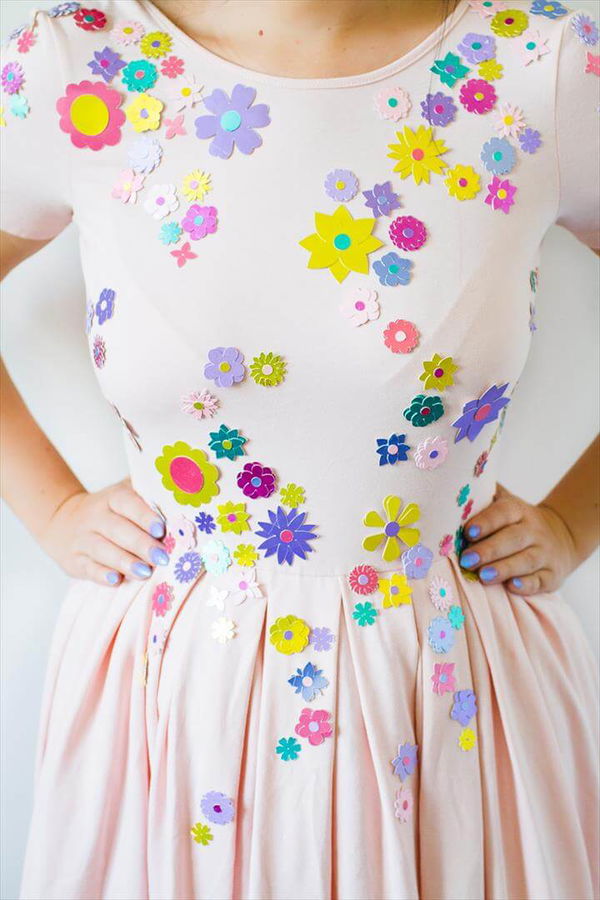 Image: bespoke-bride
 Embellished Jean Jacket For Back To School: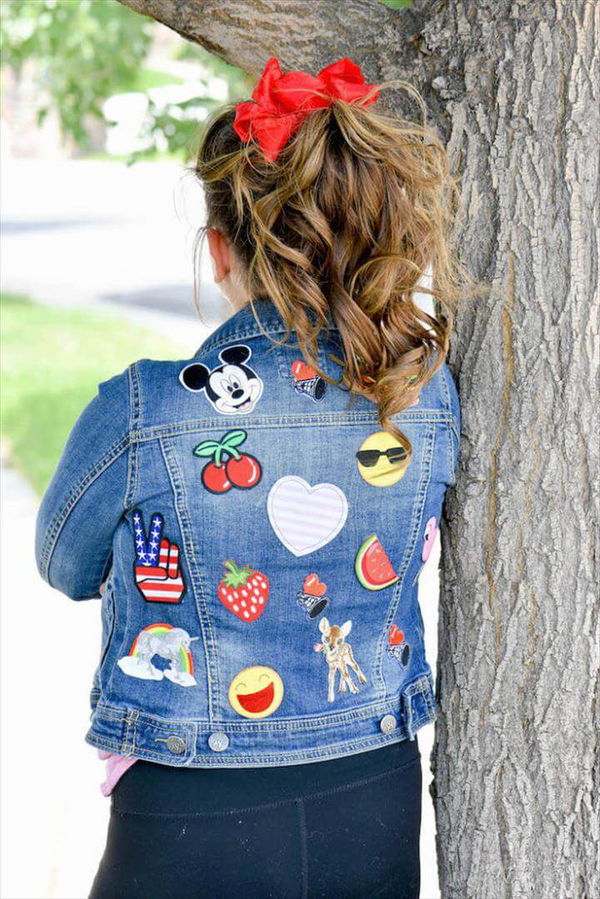 Image: karaspartyideas
Close Up Of An Embellished Collar: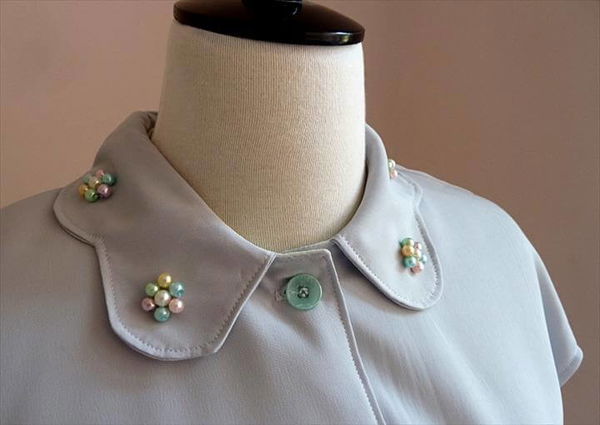 Image: craftsy
DIY Inspiration Embellished Sweater: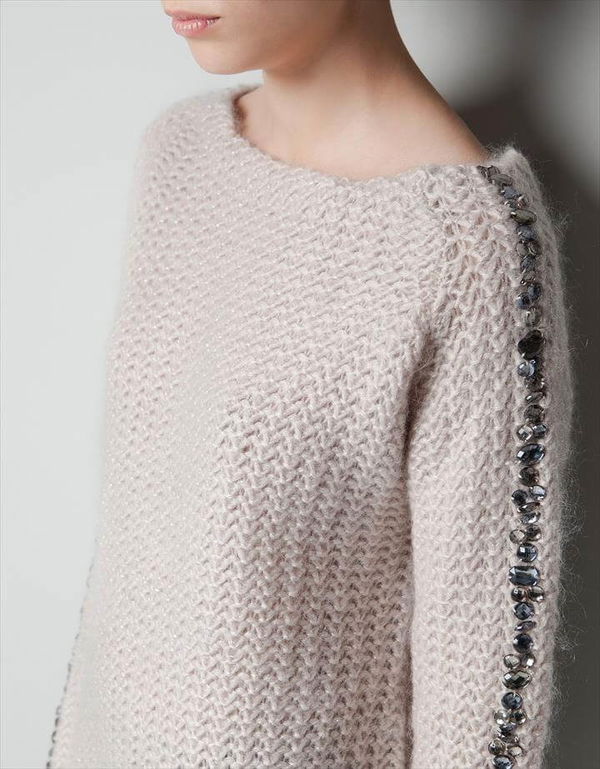 Image: mjtrim
Embellishment & Baroque Dress: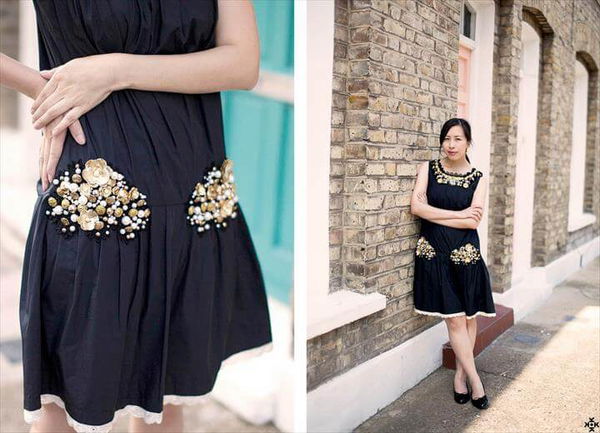 Image: styleslicker