This season really seems to be all about crochet as its winters round the corner. Grab some of your favorite colors of crochet and start these 15 Crochet Garland Top Tutorials amazing projects that can help you make yourself warm and comfy.
When we talk about playing with the crochet patterns and making things for us what about creating something for the home and make it look comfy too? Here are some of the great ideas that can help you make garlands for the home decoration purpose.
The first project that you see over here is definitely the most attractive thing you will see on the internet today. This beautiful and romantic garland is definitely the best option for the celebrations like anniversaries, birthdays, valentines, engagement and much more like that. We often look for decoration ideas for our home on some special occasions and this one here is definitely the coolest ideas of this season. This crochet garland wants you to have some of the required colors of crochet yarn and your skills only. Similarly for the Valentine's Day you can also make some cute heart garland out of a red or pink colored crochet as you can see over here. Also you can use some great creative ideas for any occasions such as if you are having a hi tea at your home, you can decorate one of your walls with a food themed garland such as this one here is made with a pizza theme.
Free crochet patterns are available with all the projects here for our own ease and convenience. All occasions really deserves to have celebrations and decorations accordingly so try these Christmas garlands for the Christmas festival. Similarly you can make many such decorative garlands for other festivities.
Share the ideas with others too if you really think they work for you. These ideas will not only help you decorate your house well but also will enhance your creativity skills a lot.
Wedding Embellishment Birthday Party Garland: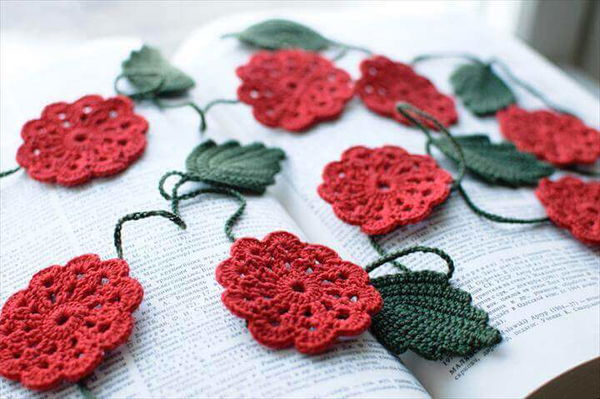 Image: blog.revlie.nl
Valentine's Day Heart Garland: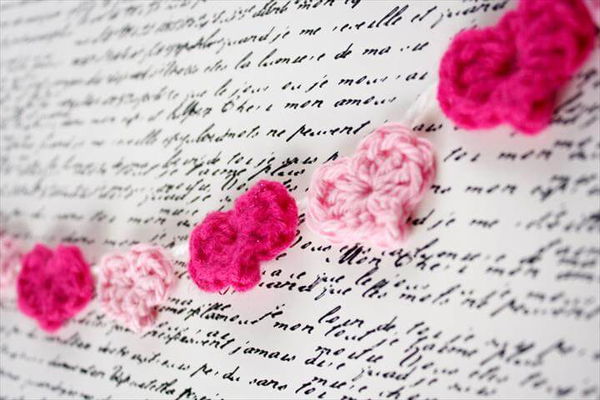 Image: domesticbliss2
Pizza Garland Free Crochet Pattern: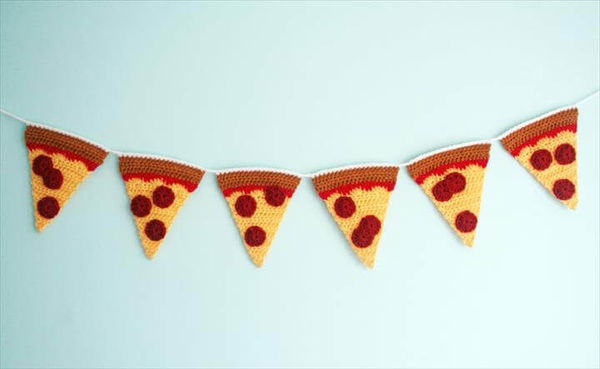 Image: twinkiechan
Circle Crochet Holiday Garland: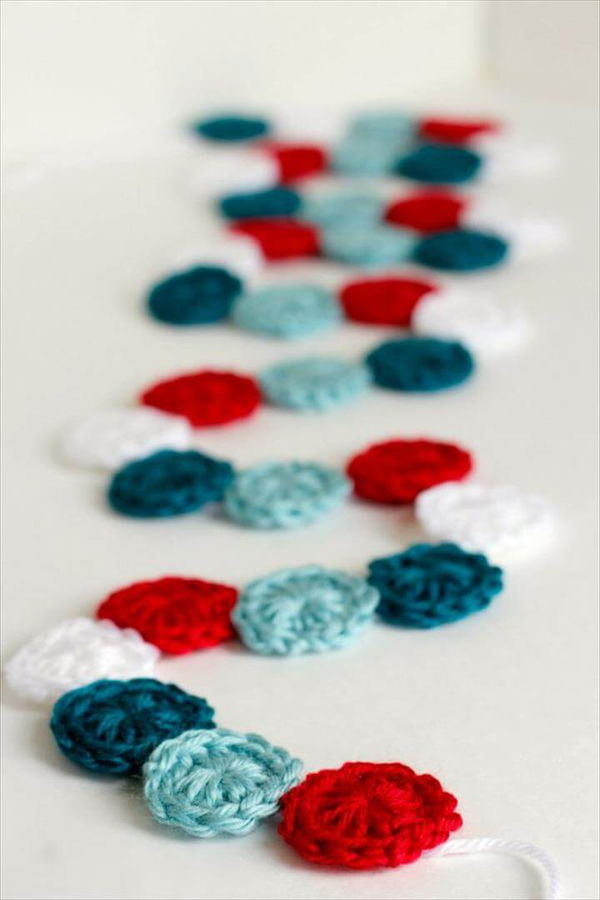 Image: makeandtakes
Christmas Crochet Garland Tutorial With Pattern: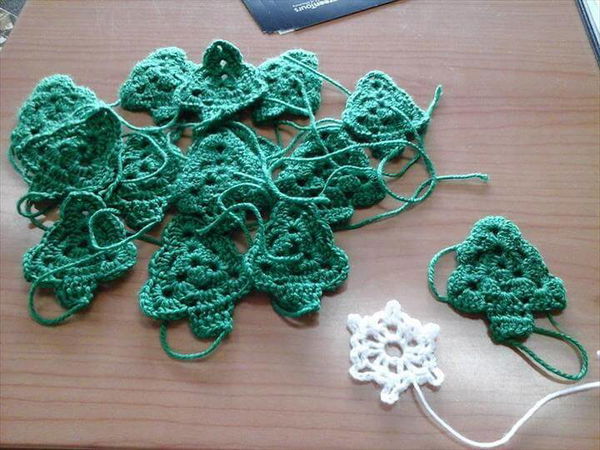 Image: missdixieodare.blogspot
Crochet Light Garland: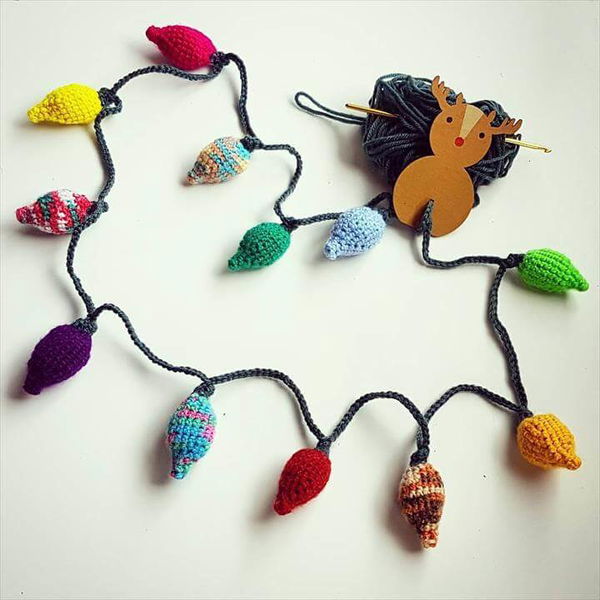 Image: crafts.tutsplus
Free Bunny & Easter Egg Crochet Garland: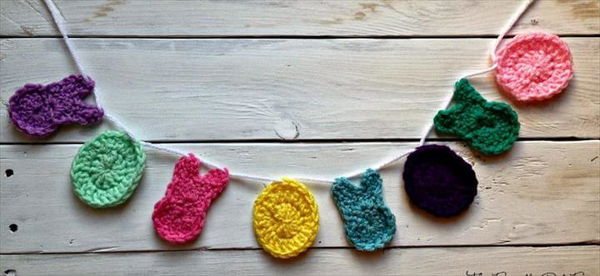 Image: thefriendlyredfox
Colorful Garland For Child's Room: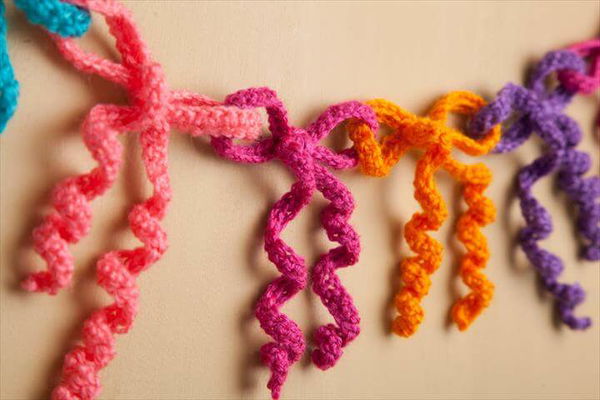 Image: makercrate
Christmas Tree Bunting Garland: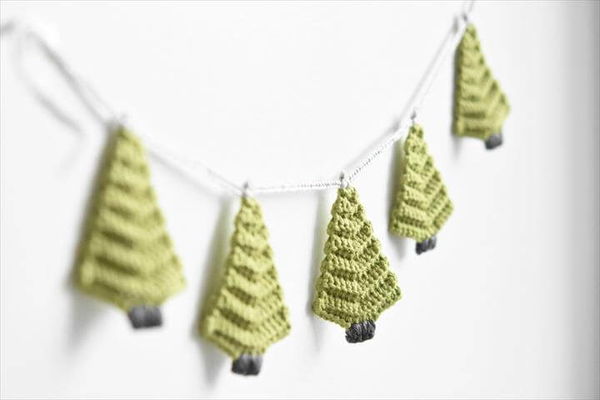 Image: youtube
Easy & Pretty Leaf Garland – DIY Tutorial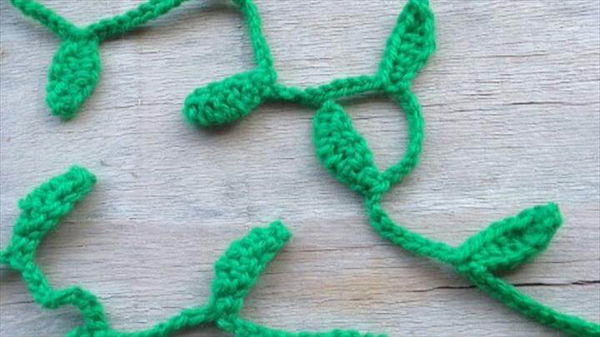 Image: youtube
Crochet Square Garland: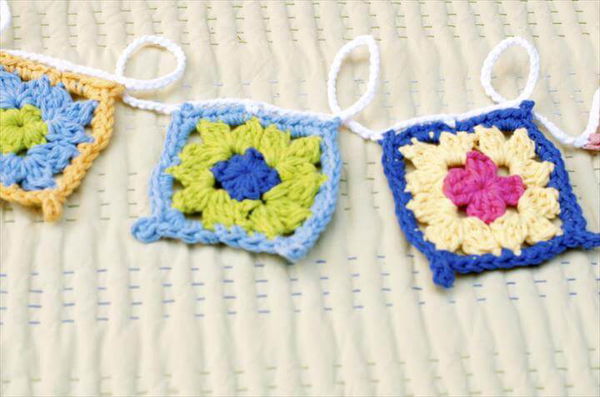 Image: attic24.typepad
Crochet Garland – REV Style – Free Pattern.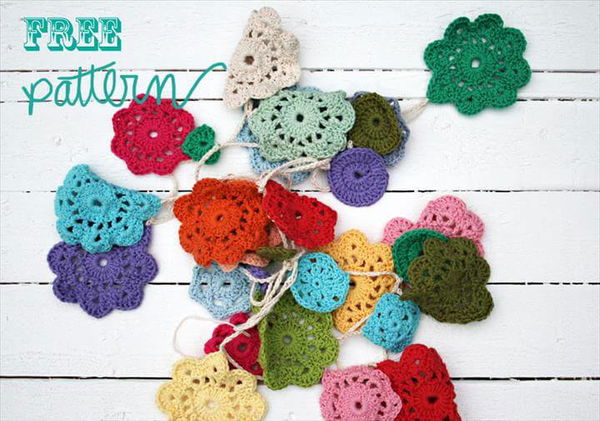 Image: blog.revlie.nl
Crochet Bow Garland With Giveaway: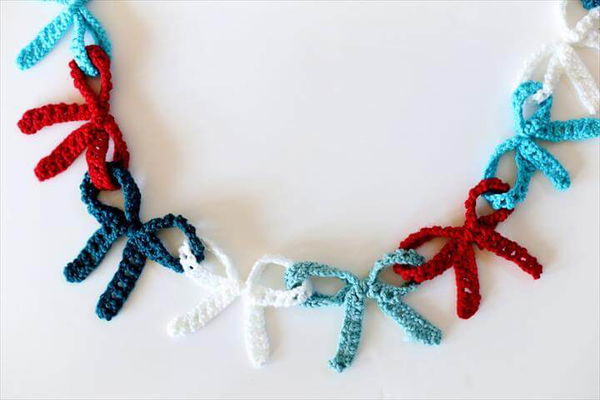 Image: sugarbeecrafts
Crochet Morning Glory Garland: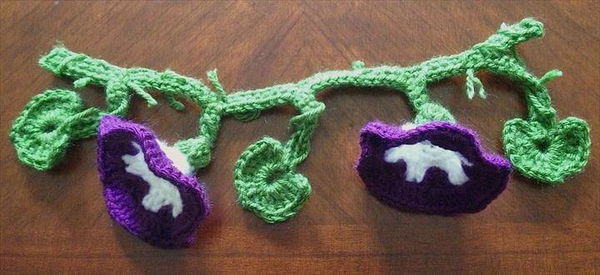 Image: illuminatecrochet.blogspot
Pom-Poms & Bows Crochet Garland: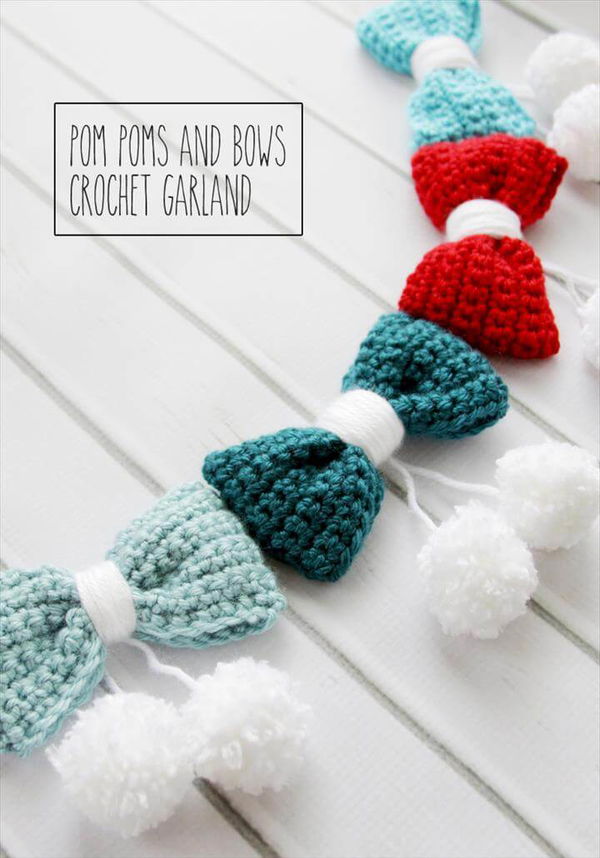 Image: flamingotoes