You must also be tired of those empty walls at your home. Instead of leaving them as they are why don't you try some idea that can not only decorate them but also be of some use? For this purpose, wall clocks are the best idea always.
Try making some of the DIY wall clocks with these techniques and be super proud of your creativity and skills. The first project here says you can make an amazing contemporary wall clock with the help of wooden pallets as you can see over here.
The next project is also done with the wooden pallets but this time only the shape has been changed from circle to square. It depends on your choice if you want to paint the pallets or just leave them as they are in the real color and texture of wood and that rusty look. These kinds of wooden rusty clocks will definitely give that farmhouse look to your house which is absolutely unique and phenomenal. Use your favorite colors to paint the pallets in order to see some colors on those empty and boring walls. All these ideas are so simple and cost-effective that they are really worth a try soon.
Grab some of the wooden pallets and some basic crafts and start these projects right away. These ideas are even more amazing and incredible if you have been just shifted to a new house and want to decorate it well enough.
Share these amazing 14 DIY Pallet Clock For Decor Your Empty Wall Ideas with others also so that they may also give it a try and amaze themselves with their creativity and skills. All the projects are available with the detailed tutorials so that you do not miss out on the minor details of any of the projects.
You may also like these Pallet Bed that very inexpensive like at no-cost.
Reclaimed Wood Wall Clock: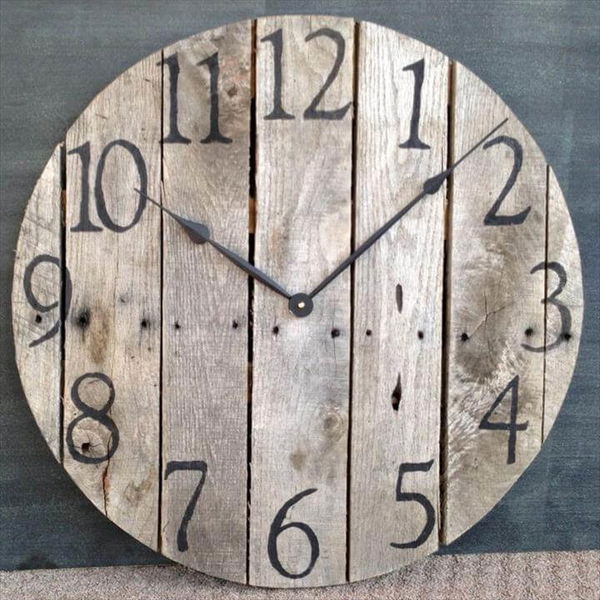 Image: youtube
Wall Clock Out Of Pallet: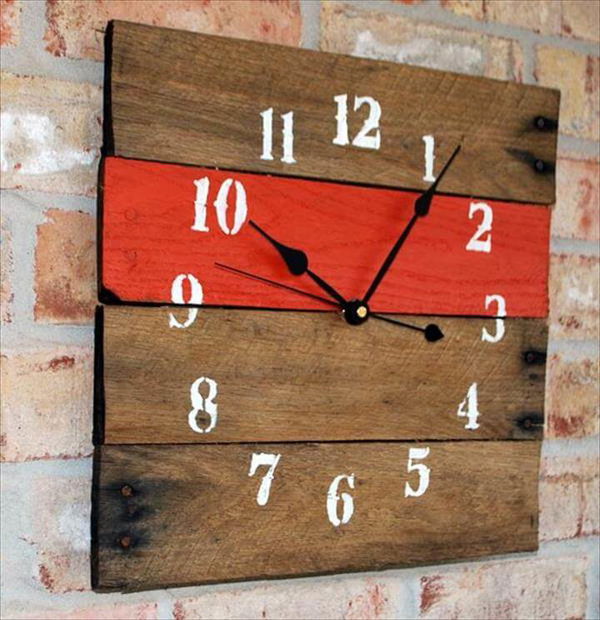 Image: palletfurnitureplans
Pallet Wood Clock: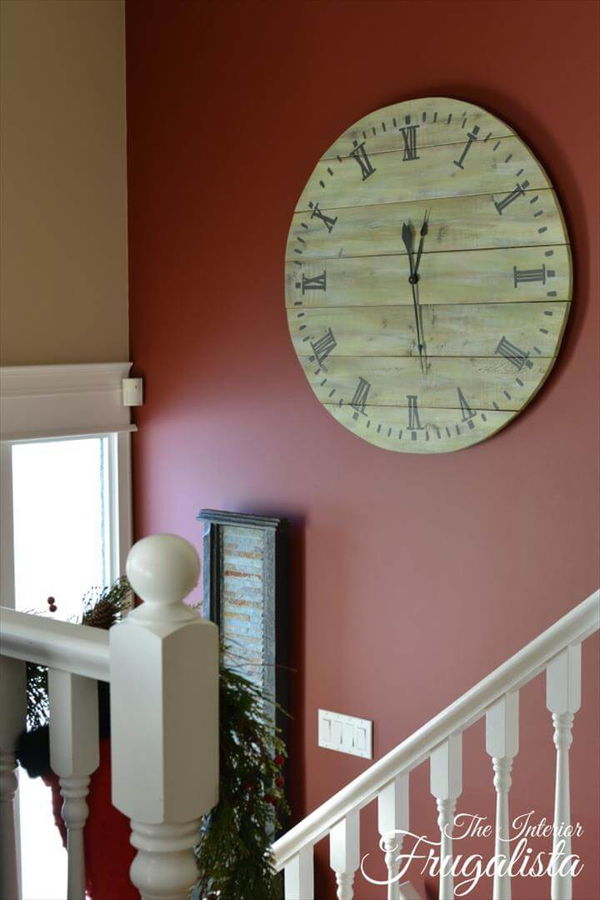 Image: practicallyfunctional
Pallet Clock: DIY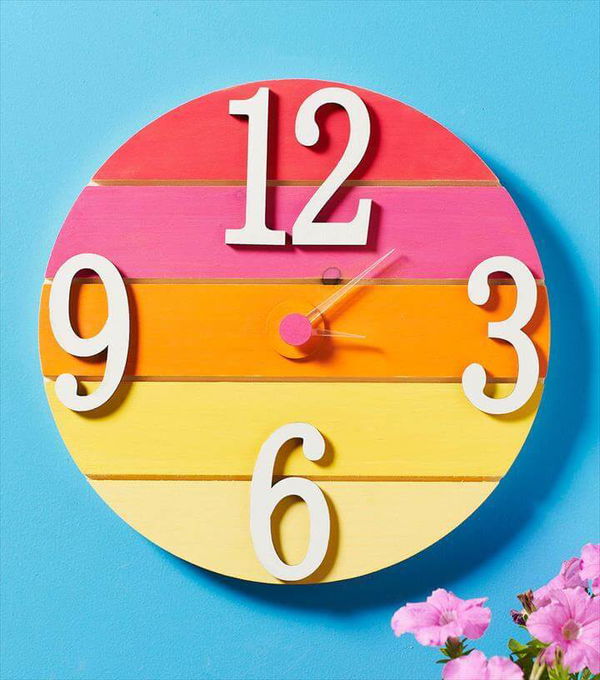 Image: joann
Rustic Pallet Clock: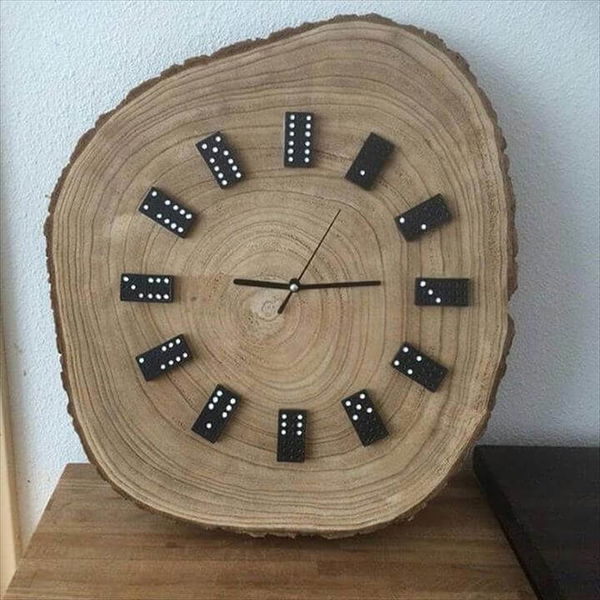 Image: youtube
Pallet Wall Clock For Wall Decor:

Image: verged.info
DIY Wood Pallet Clock: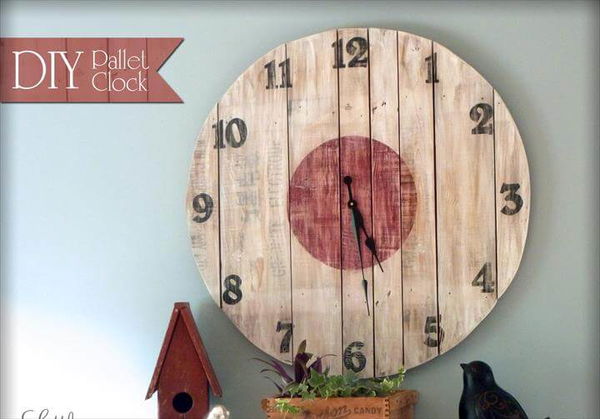 Image: littlestuff.me
Pallet Clock: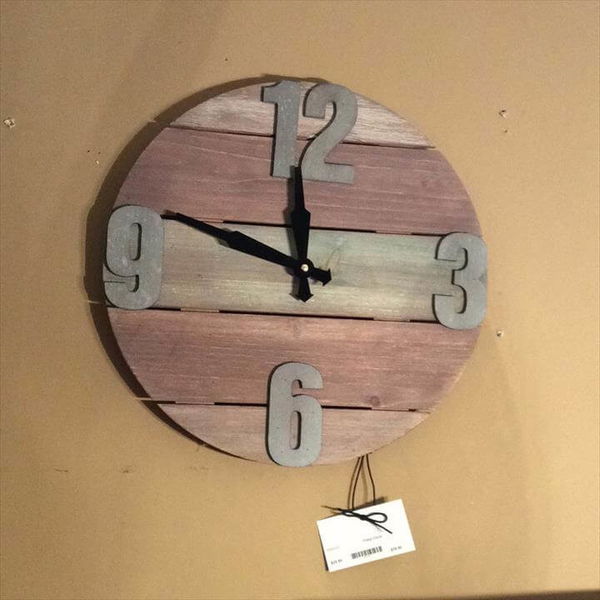 Image: howtoinstructions.org
Large Pallet Clock: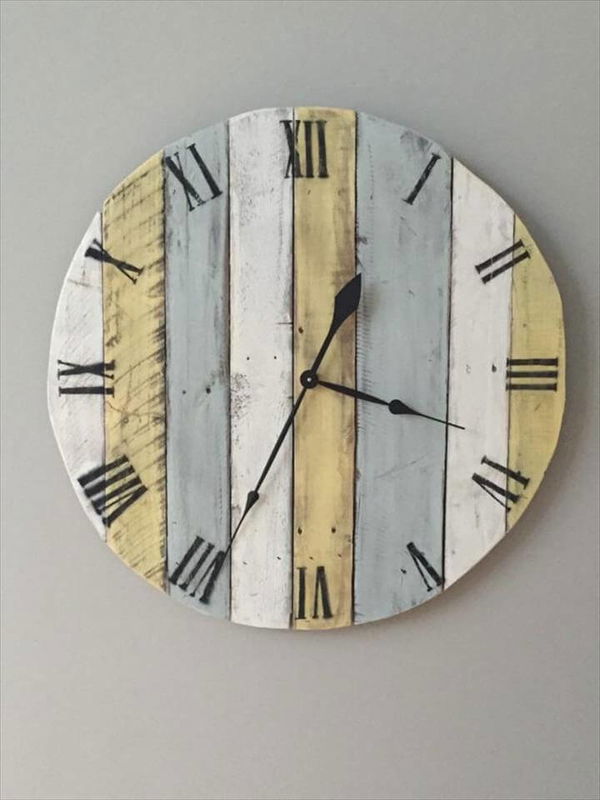 Image: 1001pallets
Wooden Pallet Wall Clock: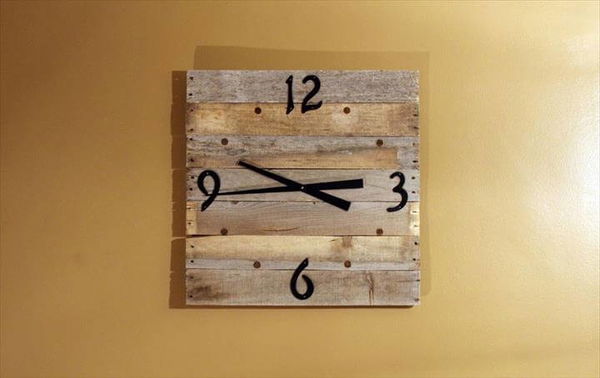 Image: instructables
Clock From Pallet Wood: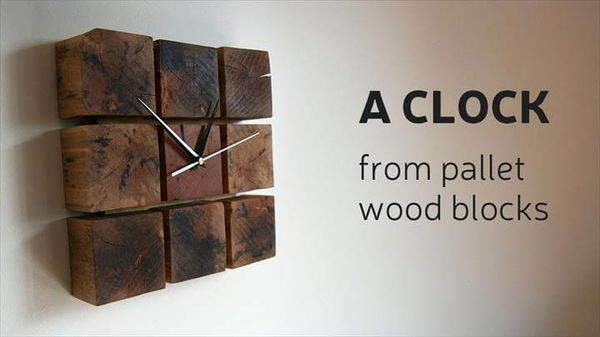 Image: youtube
Farmhouse Clock: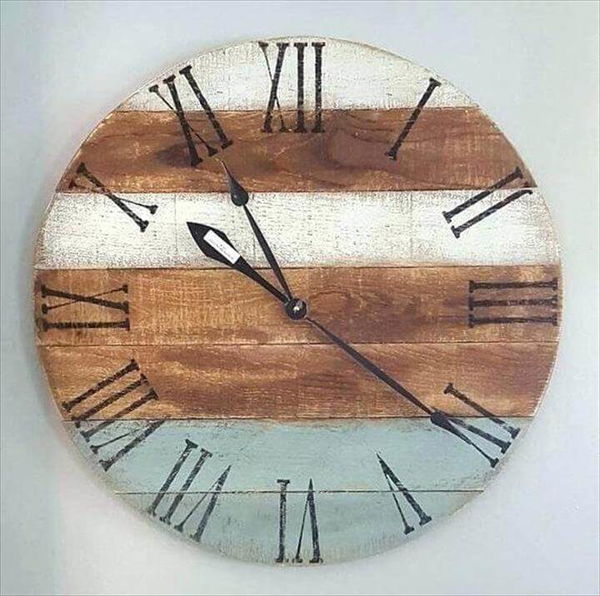 Image: flamingotoes
Wood Clock For Unique Wall: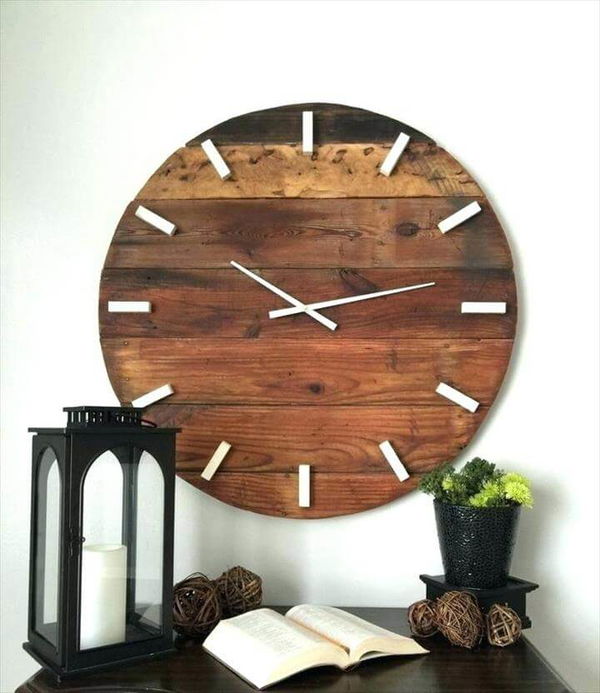 Image: lnet.pro
Pallet Clock For Room: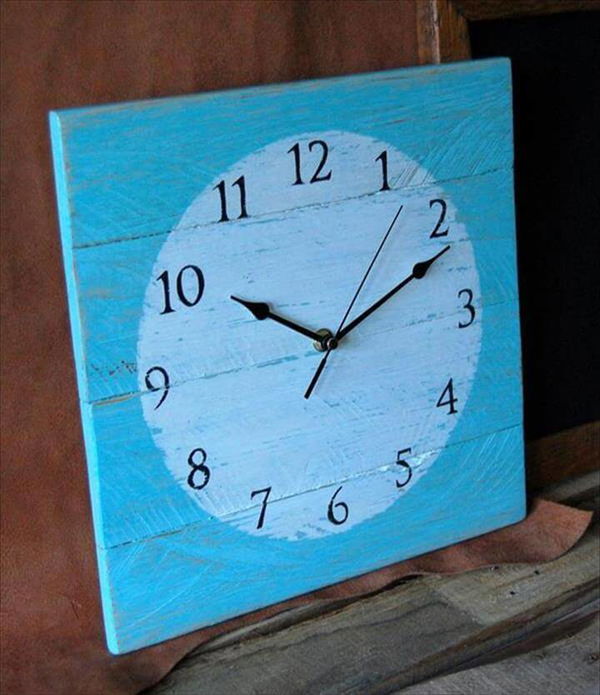 Image: youtube