Calendars are something that everyone needs at home to stay aware of the important days and dates and also to make their own schedules and plan occasions.
Here we will present to your 14 DIY Wonderful Advent Calendar great and phenomenal ideas for making diy wonderful advent calendars which are quite different from the usual calendars made with some unique ideas and crafts all by yourself with easy crafts available at home already. How does it sound to grab some colorful buttons at home to make a wonderful calendar?
Next we have another creatively designed calendar which is so much fun to make and use both. Also we have shared a tutorial about how to make a chalkboard calendar with tiny colorful flags to make indications. Then we have a perpetual calendar where you have to just tear off the previous date and day every day without changing the month before 30 days.
Next we have some treat bag project as you can see made with a little extra effort to make an extra ordinary calendar. This washy tape calendar is quite easy and simple and can be easily done by the teens at your home for their own rooms and walls in order to keep check of the dates and days passing by every month. We can also make a service calendar instead of a usual calendar to keep check of only the 25 days of service etc. as you can see in this next project that we have. Why not use magnets for making a diy calendar at home? Grab some magnets and try making this magnetic wall calendar using different colors. Then we have a paint chip calendar which is also very attractive and soothing to the eyes. Besides this we have other calendar ideas according to the latest trends such as instagram calendars.
Try these exciting and unique calendars this year and also share the ideas with your friends and family. Follow the link given below each project to learn more about the project and for tutorial as well.
Framed Button Calendar: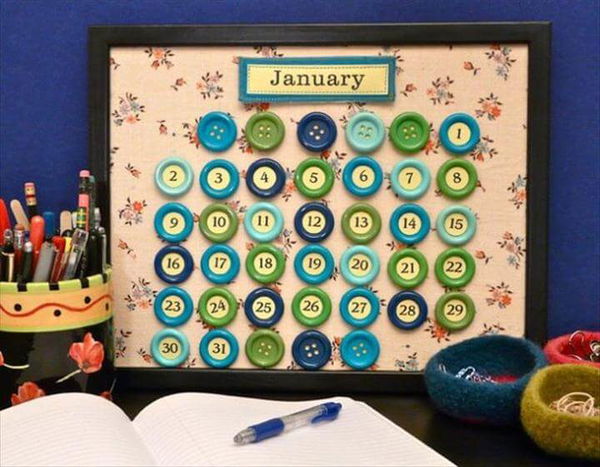 Image: makezine
Advent Calendar: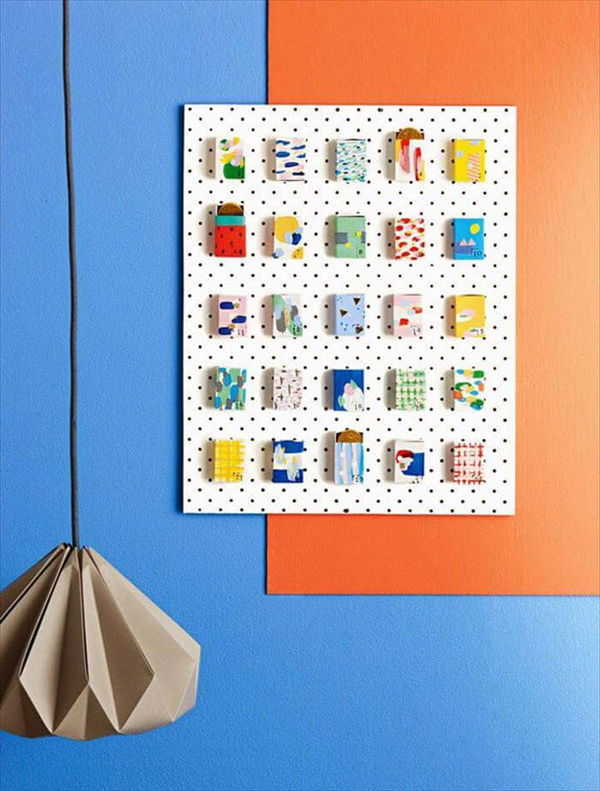 Image: themerrythought
 Chalkboard Calendar: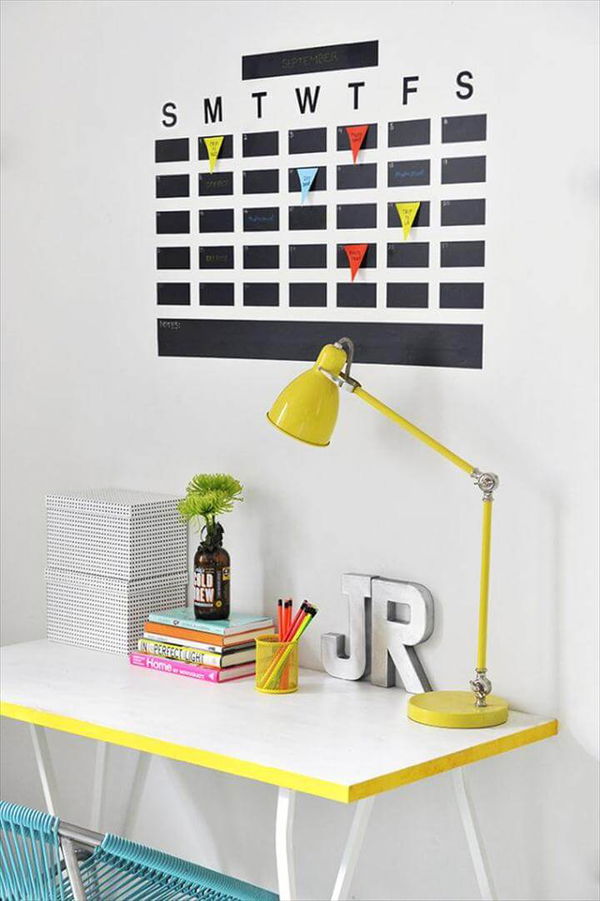 Image: ispydiy
Perpetual Calendar: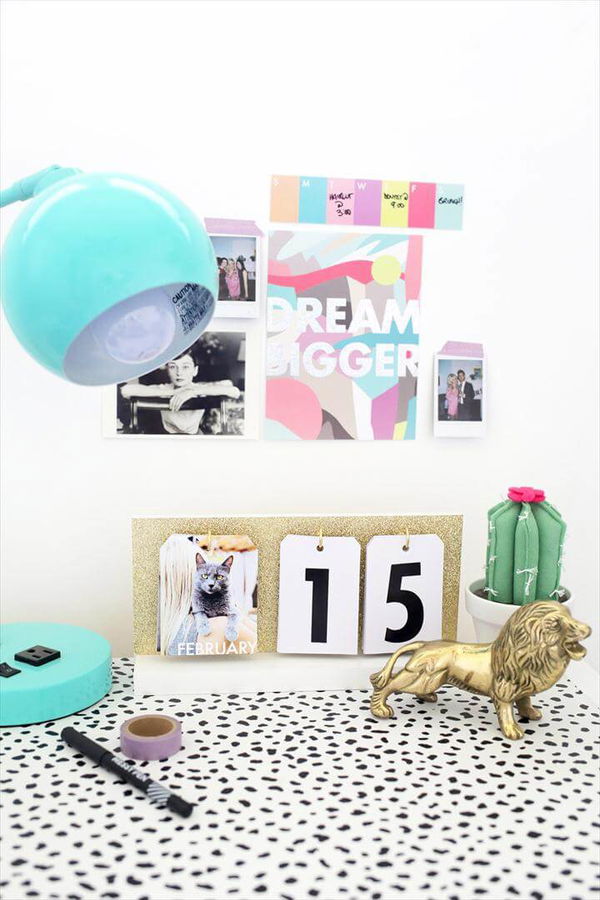 Image: abeautifulmess
Holiday Season Advent Calendars: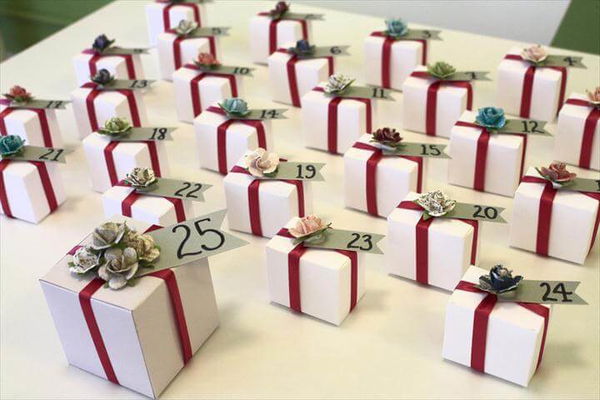 Image: bfloral
Treat Bags Advent Calendar: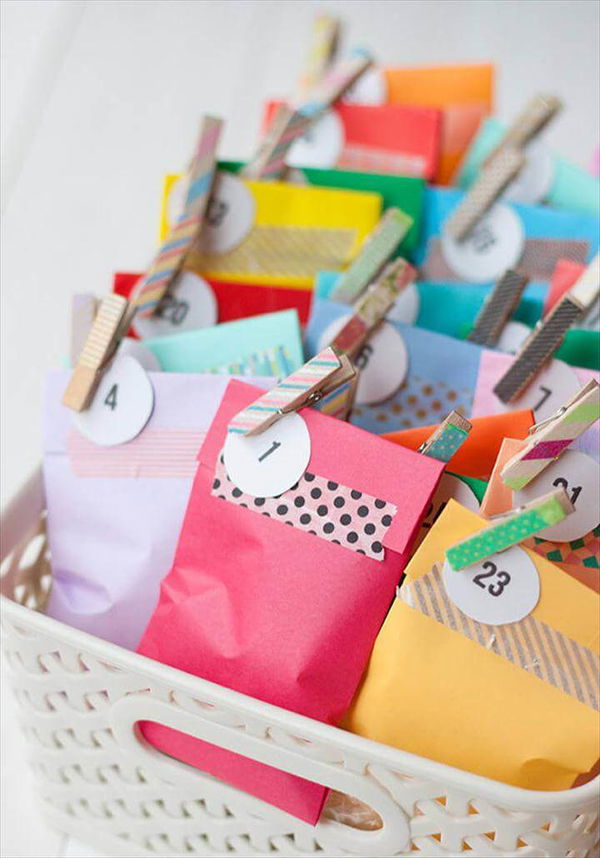 Image: thefoxandstar.co.uk
Washi Tape Calendar: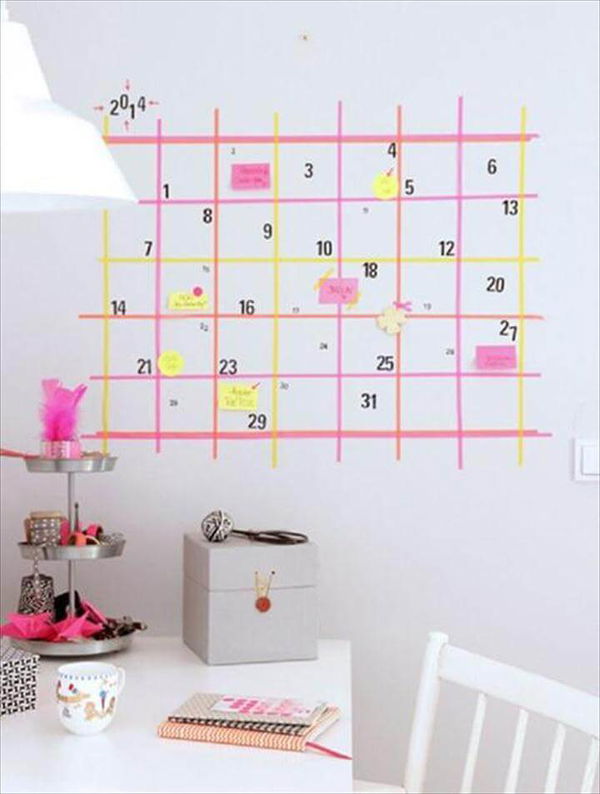 Image: trendencias
Flair Advent Calendar: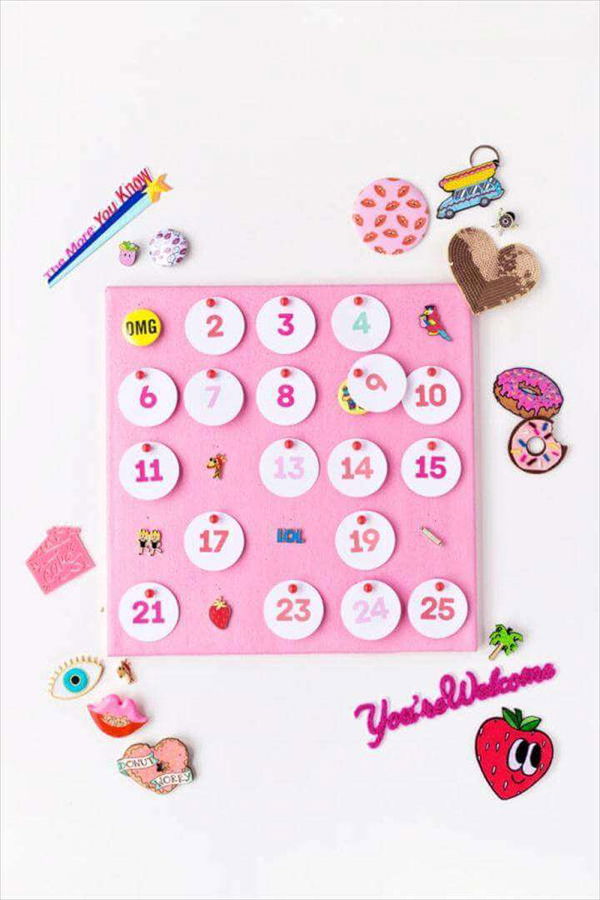 Image: studiodiy
Days Of Service Calendar: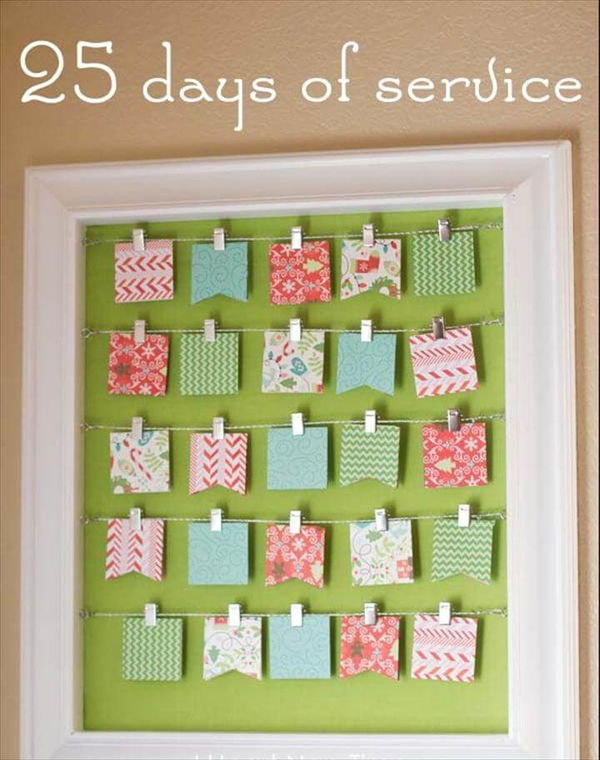 Image: iheartnaptime.net
Magnetic Wall Calendar: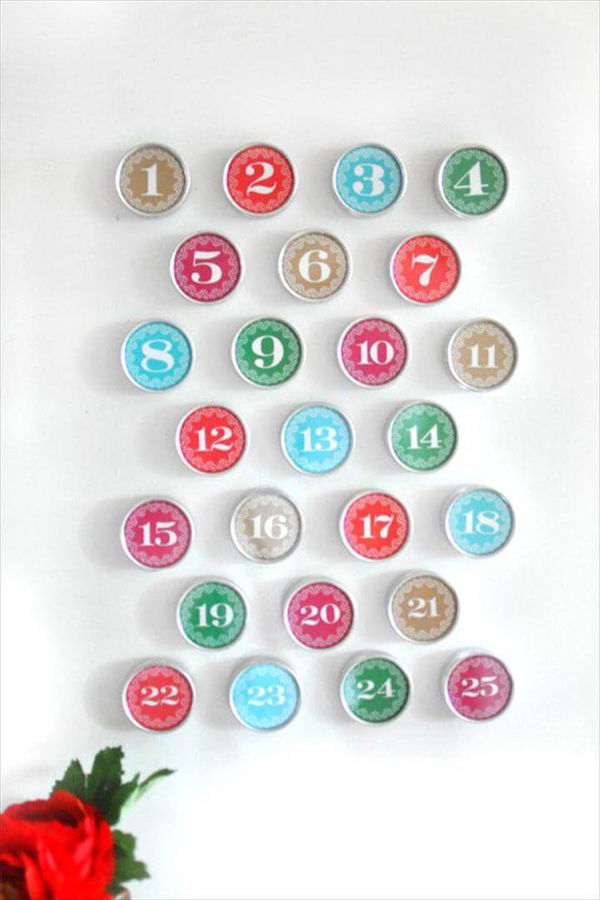 Image: shelterness
Modern Advent Calendar From Sweet Escape: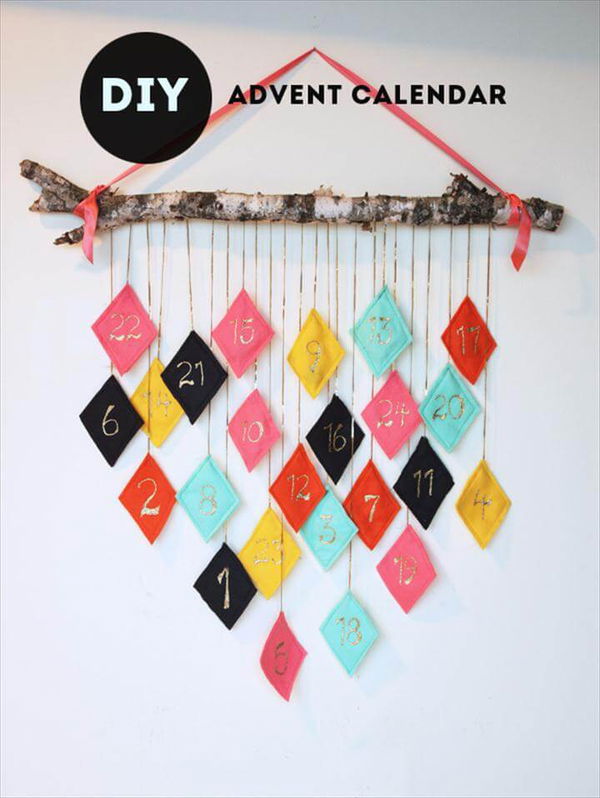 Image: thesweetescape.ca
Paint Chip Calendar: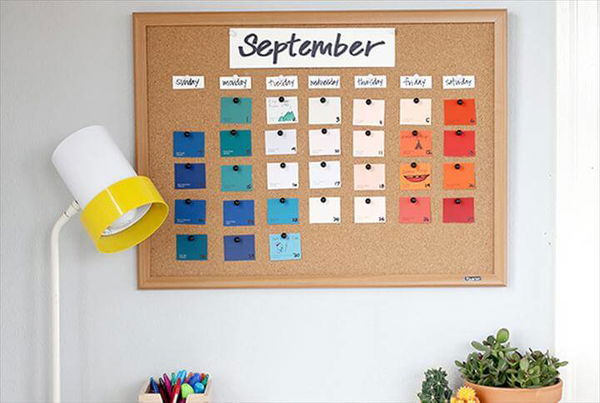 Image: instructables
Easy Christmas Advent Calendar: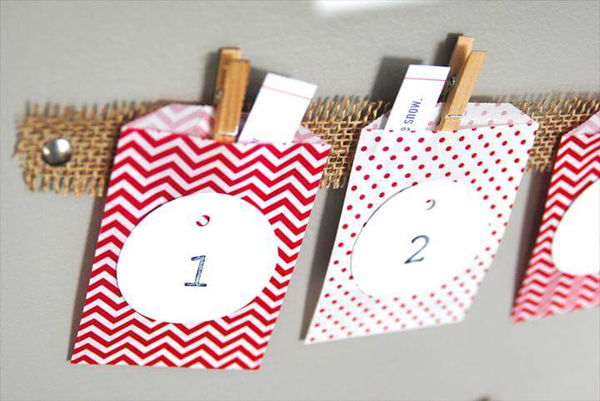 Image: makinglemonadeblog
Instagram Calendar: DIY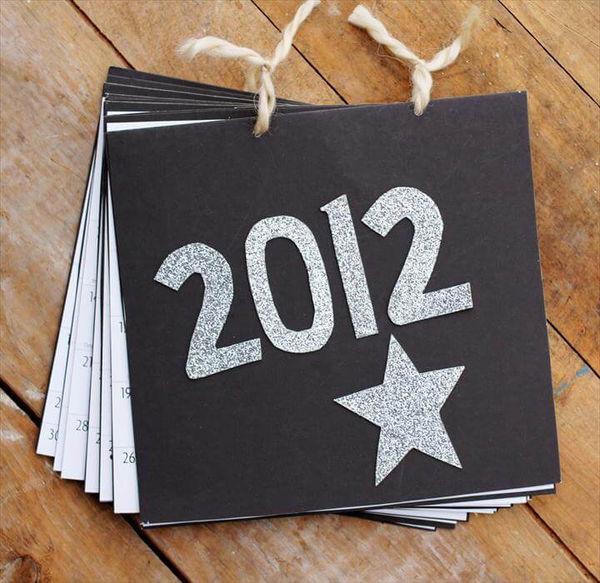 Image: typepad