Here we have brought for you some crazy crochet beginner projects for those who really are new into this crochet thing. You can learn some easy patterns and try making these exciting things.
The first project that you see over here is one of the old ideas related ton crochet. These are nesting bowl done with crochet and silk fabric is used in this. These little bowls can be used for so many things to keep them safe. The next one that we have here is a finger knit project which is quite popular these days. You can finger knit a beautiful butterfly by following this technique.
Grab yarn of your favorite color and make this extremely gorgeous butterfly without any effort. Also we can make a giant crocheted irregular ball and use it as a face scrubbie as you can see one over here. then we have something for your wardrobe and it's a stunning pom pom crocheted scarf for you. Besides this you can also make some decorative stuff with this crochet art such as these crocheted donuts that you can decorate as they look adorable and cool. When we talk about small items we can also make some small yet super cool wash clothes with just out basic crochet skills, a ball of yarn, a crochet hook and that's it ,you are all set to start your creative journey.
All these 12 Crochet Projects – Great For Beginners have tutorials with them so that you do not miss out on the minor details of any project and follow the step by step procedure. Share these amazing ideas with others too so that they can also make use of their beginner crochet skills and make some masterpieces of their own.
Sari Silk Nesting Bowls Crochet Pattern: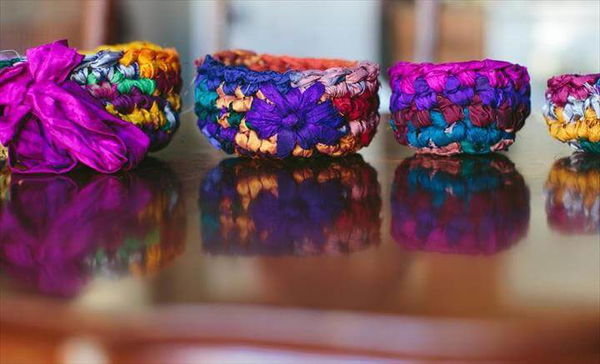 Image: craftsy
Easy Finger Knit – DIY Yarn Butterfly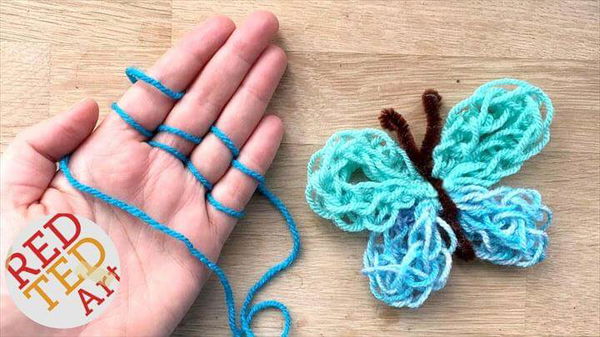 Image: youtube
Crochet Face Scrubbies: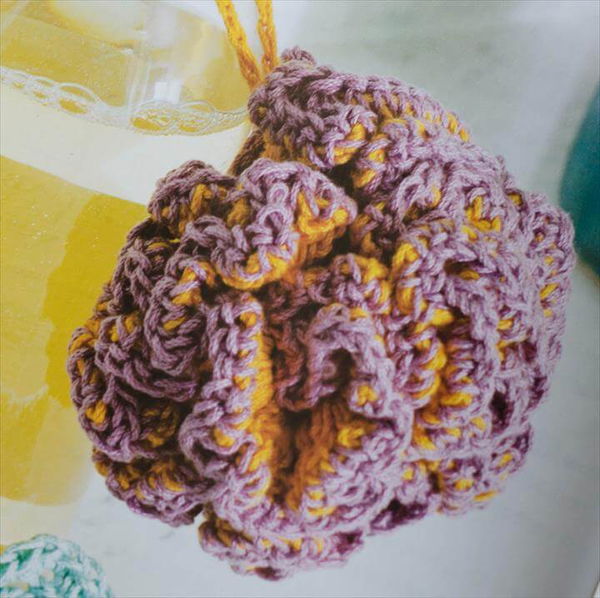 Image: crochet365knittoo
Knit Stacking Bowls: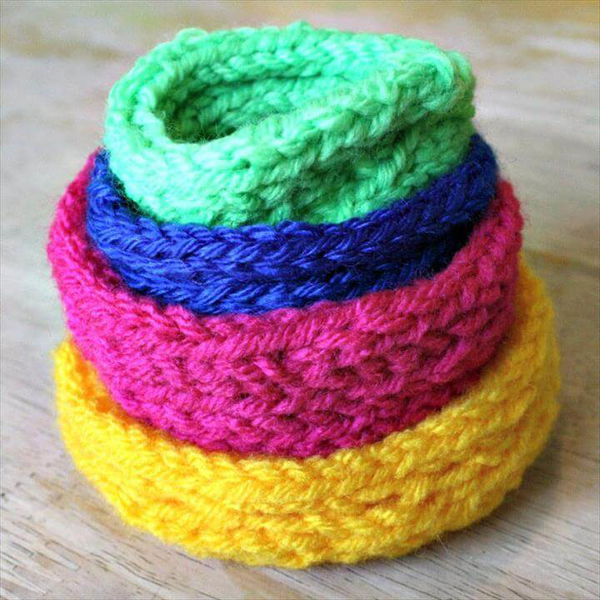 Image: momsandcrafters
Crochet Pom Pom Scarf: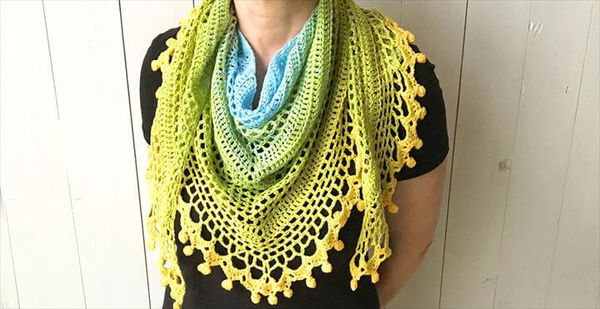 Image: fiberfluxblog
Crochet Star Granny Squares: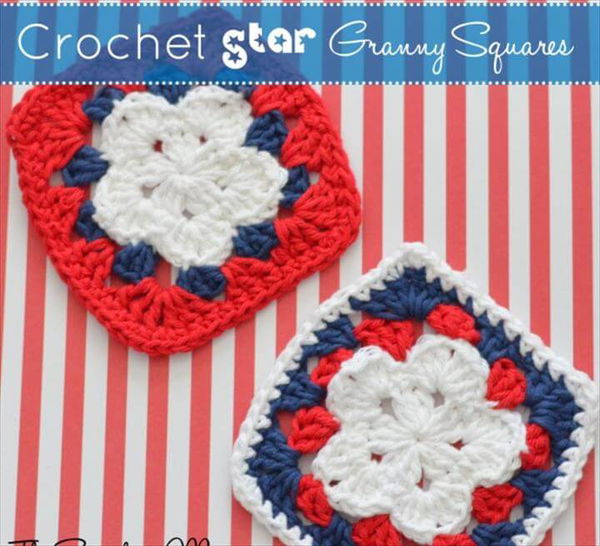 Image: thestitchinmommy
Crochet Donuts [Free Pattern]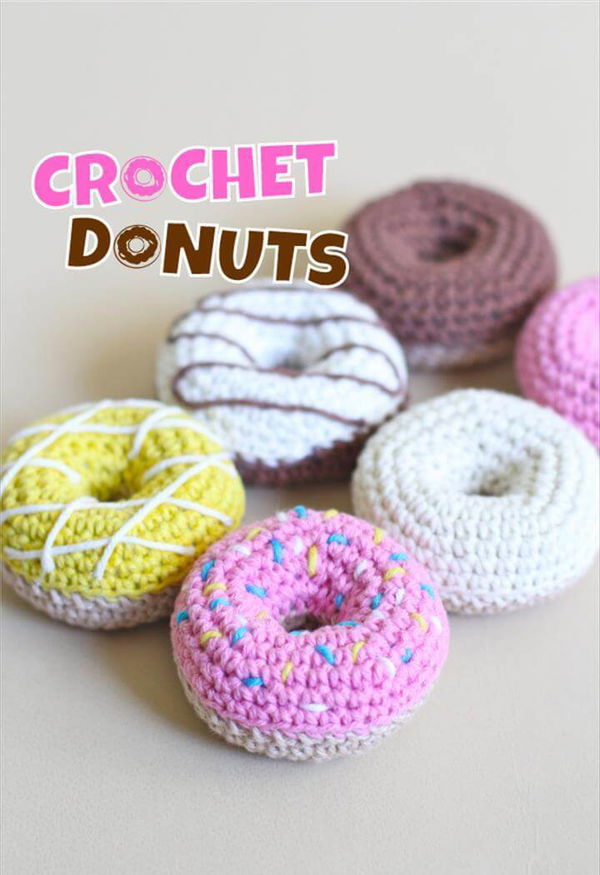 Image: helloyellowyarn
Crochet Fish Scrubbie Wash Cloths: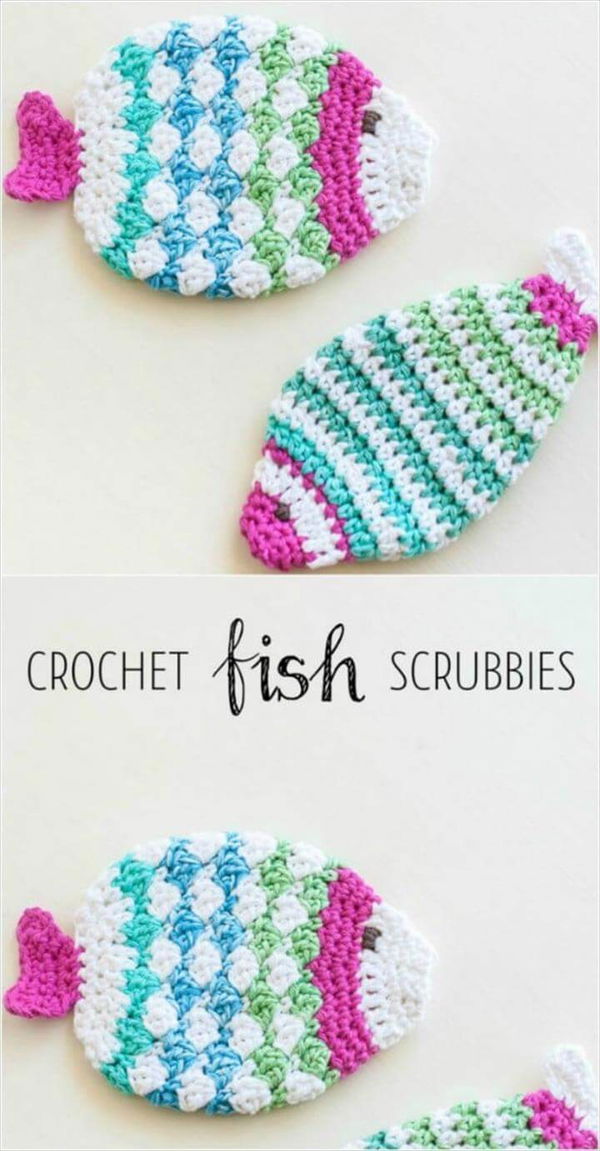 Image: 1dogwoof
Crochet T-shirt Yarn Rug: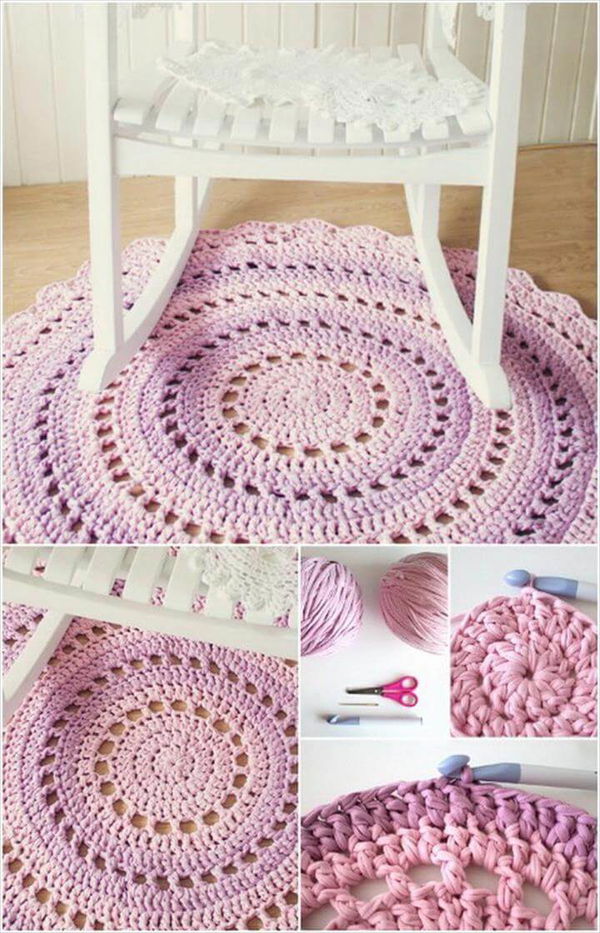 Image: crafts.tutsplus
Crochet Square Patterns: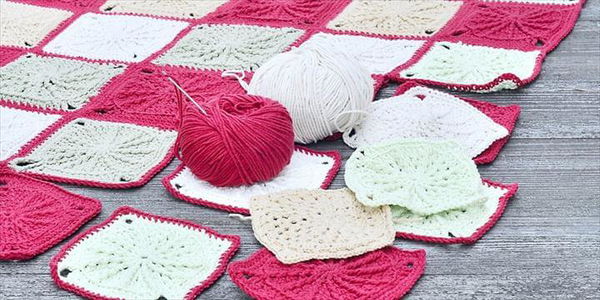 Image: youtube
Crochet Pumpkins That Look Knit: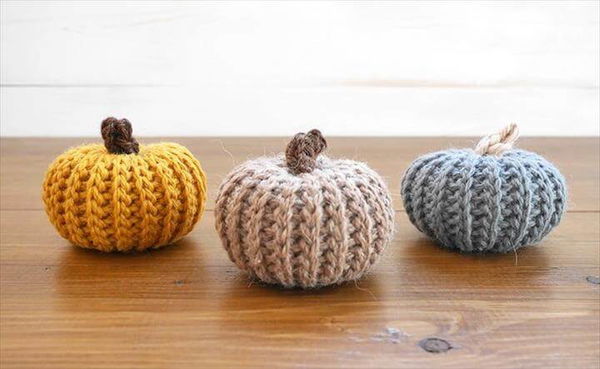 Image: mallooknits
Crochet Star Pattern Christmas Ornaments: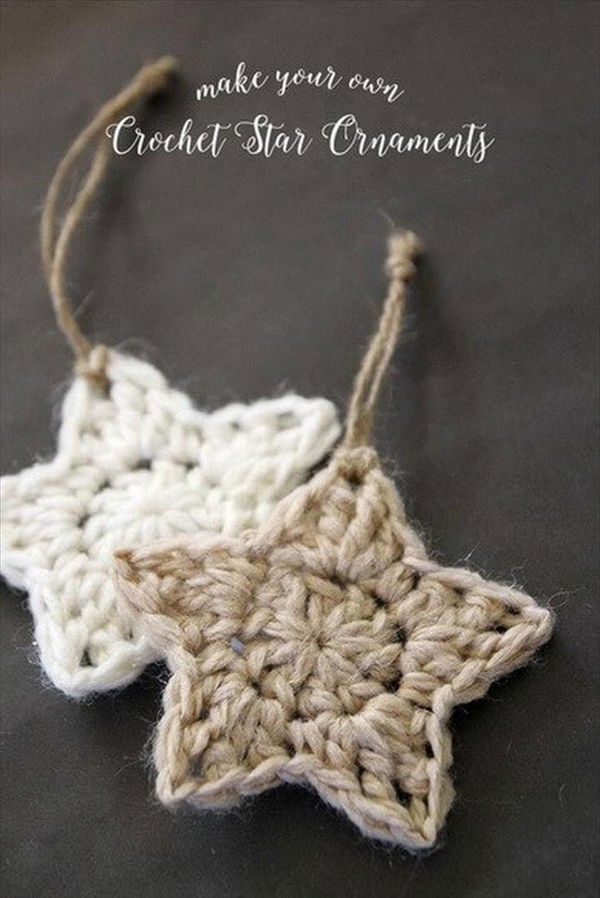 Image: persialou