When winter is round the corner we must make some preparations beforehand and use our creativity for creating some of the exciting stuff for ourselves and our loved ones. Crochet crafts are really useful in the winters. You can make a lot of amazing stuff with your basic crochet skills. You can create some amazing and adorable items for your wardrobe also like scarfs, tops and much more.
Here you will get to know about 12 Crochet Dreaming Scarf Tutorials of the finest techniques for making crochet scarfs. Choose yarn of your desired colors and start these projects right away. Comfort yourself in the DIY softest crochet scarfs and enjoy the season to its fullest. The first project that we have here is a one stitch scarf which looks super amazing and attractive.
Second one is a chain loop scarf pattern which is also one of its kind idea and can be helpful to you in keeping you warm and comfy this winter. Use variety of crafts such as pom pom, huge decorative buttons to further enhance the beauty of your scarfs. You can also choose cotton for these projects. Chunky pattern is also very cool to choose for these winter scarfs. You can write the steps down in your note book for the patterns that you are interested in, so that they help you later in making them perfectly.
Share the ideas with others too that they can also make such beautiful and unique products. All you need to have for these projects is your basic crochet skills, some easy patterns, some of the accessories for decoration. All these efforts will add a spark to your collection and will amaze others with your creativity and skills.
All the projects have detailed tutorials in the links given below them.
One Stitch Scarfie Scarf Crochet Kit: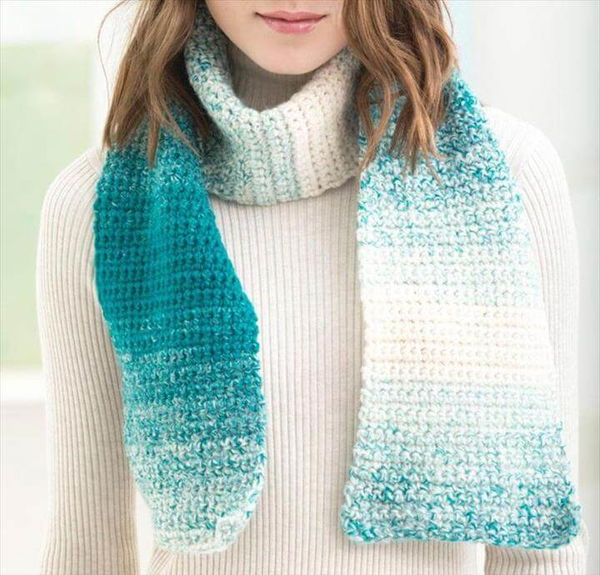 Image: youtube
Chain Loop Scarf Pattern – Confetti Scarf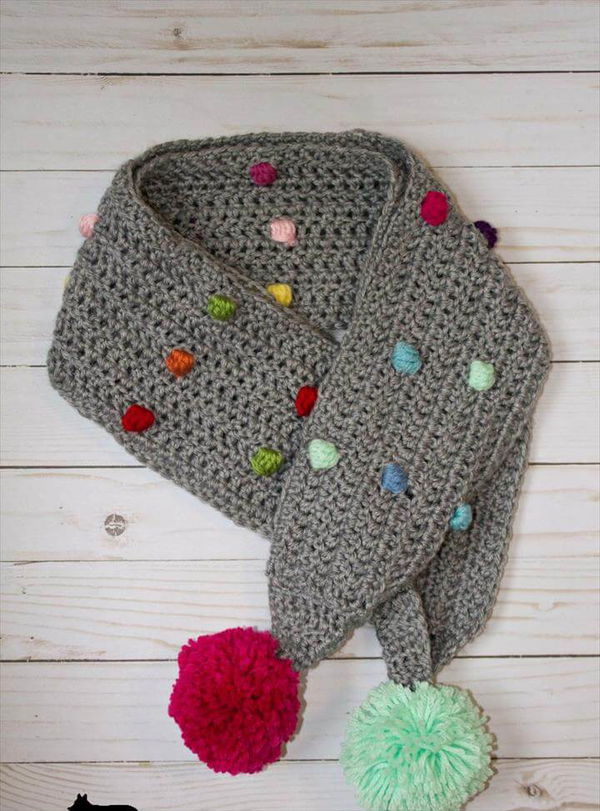 Image: thefriendlyredfox
Button Infinity Scarf – Chunky Crochet Infinity Scarf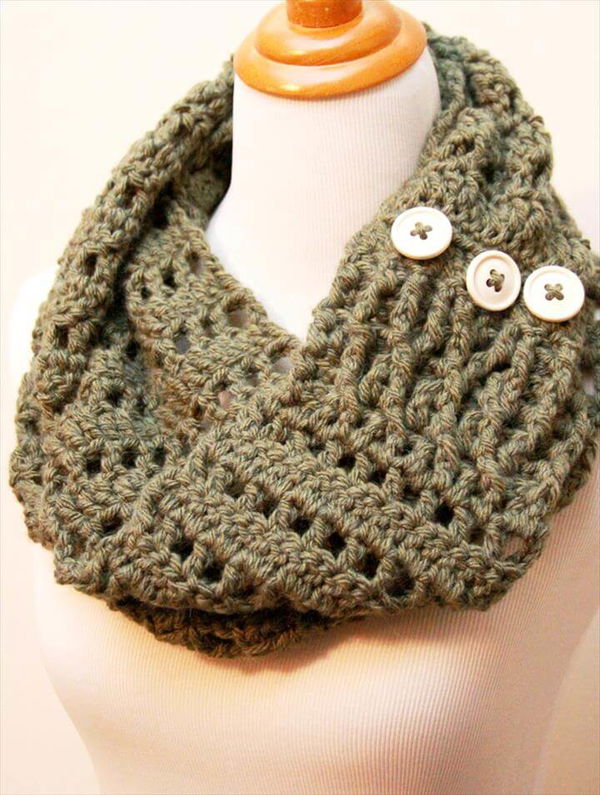 Image: flamingotoes
Moonlight Stroll Infinity Scarf – Free Crochet Pattern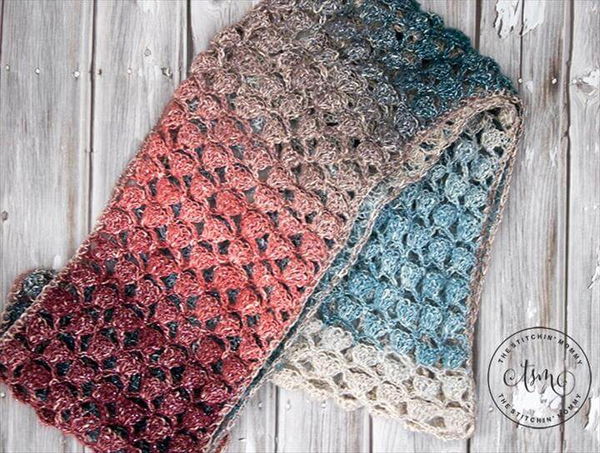 Image: thestitchinmommy
Cotton Crochet Scarf Free Pattern: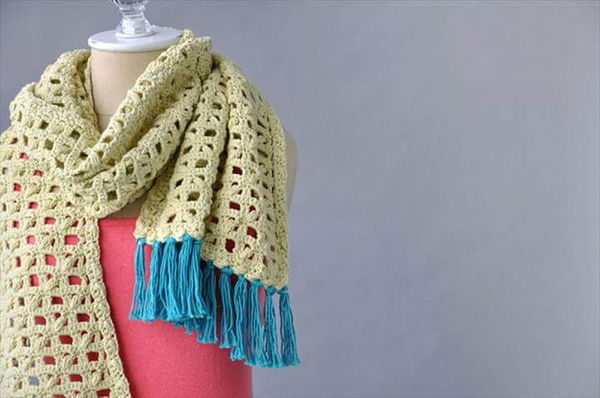 Image: numei
Crochet Airy Puffy Scarf Pattern: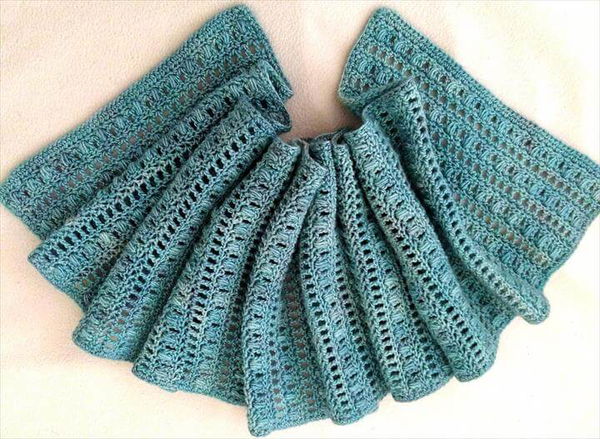 Image: ravelry
Boho Cowl – 
Free Crochet Scarf Pattern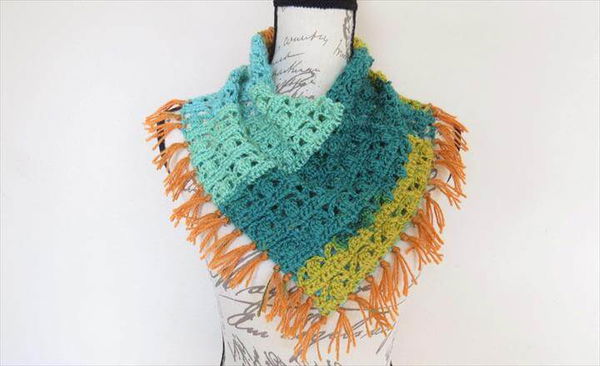 Image: highlandhillscrochet
Green Chunky Crochet Infinity Scarf Pattern: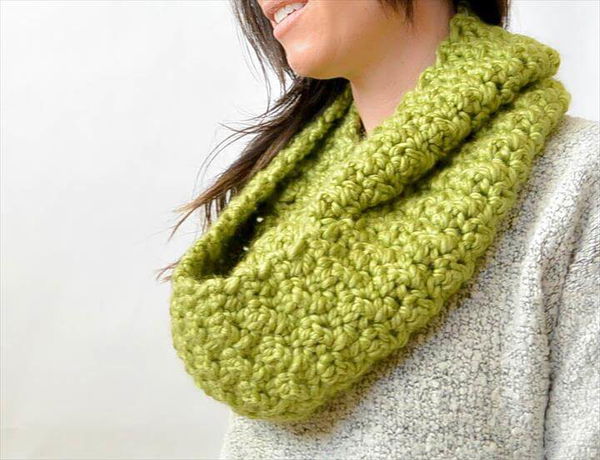 Image: mamainastitch
Broomstick Lace Infinity Scarf: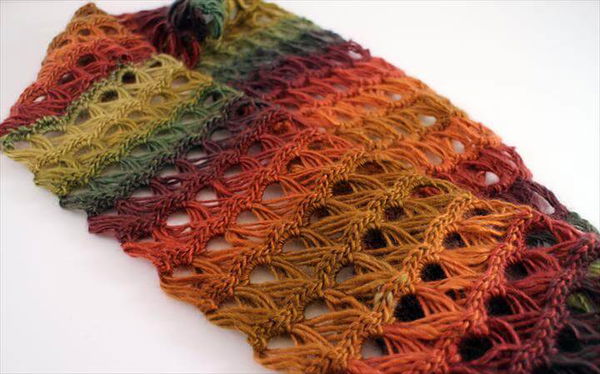 Image: youtube
Crochet Scarf Pattern Using Double Crochet: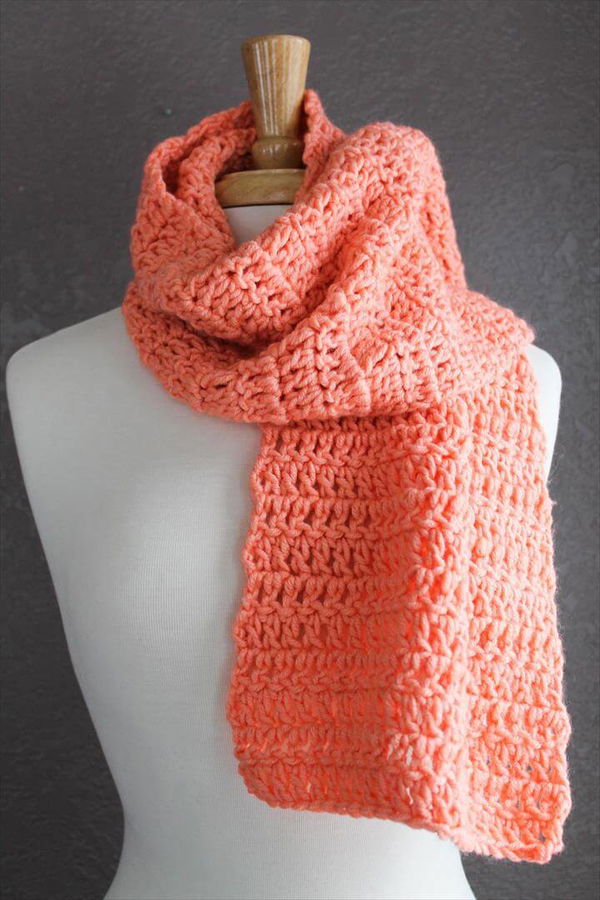 Image: craftymnmom
Crochet Infinity Scarf Free Pattern: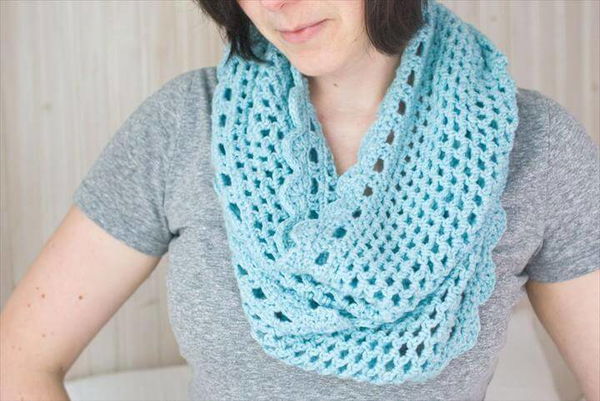 Image: thesprucecrafts
In The Neighborhood Keyhole Scarf -Free Crochet Pattern

Image: undergroundcrafter