These are some really cool necklaces that you really want to make and wear and you will realize that all your efforts will worth it.
Have a look at all of these 12 DIY Necklace Tutorials -You'll Actually Want To Wear projects that will help you never leave the house without any of the fancy neck pieces ever. The first diy necklace idea that we have here is a chevron and chain combined in one project and doing wonders. Show some more madness and also try this tassel necklace which is fancy and classy at the same time. do watch the tutorials of all of these projects so that you never miss out on the slightest of the details. Besides this if you like it a bit colorful you can make a diy chunky bead necklace like this one over here in this project. Next we have another necklace that has a huge crystal pendant and looks absolutely glamorous that can go not only your formal but also with our informal outfits.
Some of these projects are ethnic and some are funky but all of them needs a little bit of extra effort and your creative skills. You can also use fabric in making classic necklaces all you have to do is to wrap your beads or pearls in fabric and you are all set with a unique and stylish necklace. Share the ideas with others also so that they can also be more stylish than they ever was.
Make use of some scrap fabric, beads, chains and some other crafts that you want and you can make some amazing necklaces for yourself. Wearing a smart necklace can be so attractive and appealing that you really do not need any other jewelry necessary. Do watch the tutorials also so that you can easily follow the step by step process.
Chevron Chain Necklace: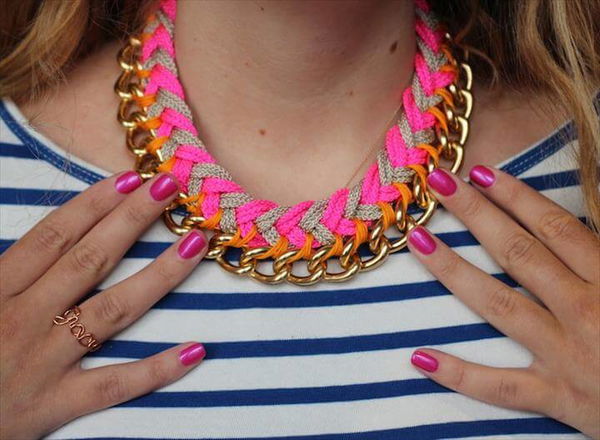 Image: thestripe
Tassel Necklace & Bracelet: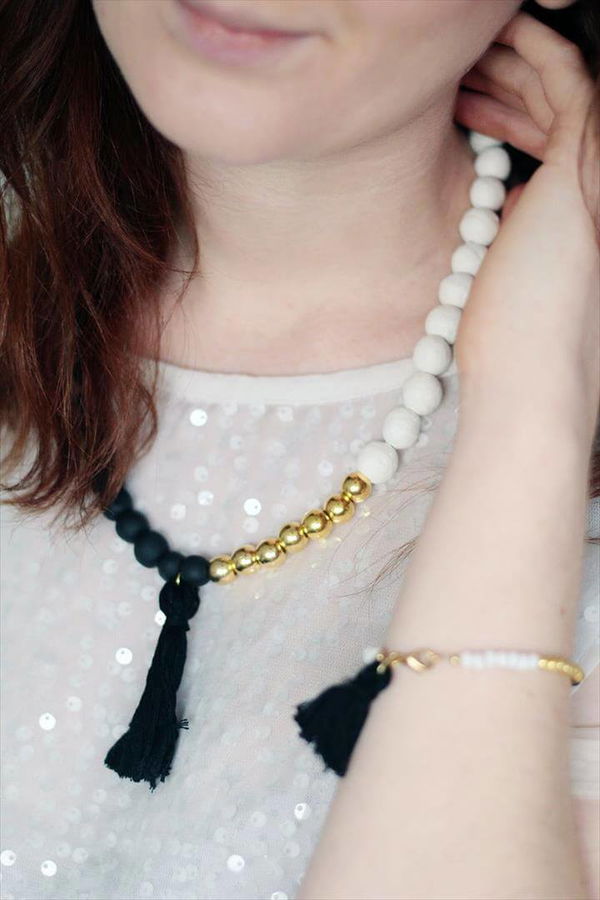 Image: brit.co
DIY Statement Necklace: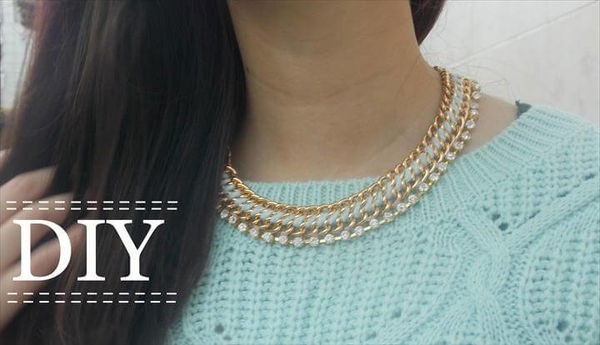 Image: youtube
Tassel Necklace – DIY Tutorial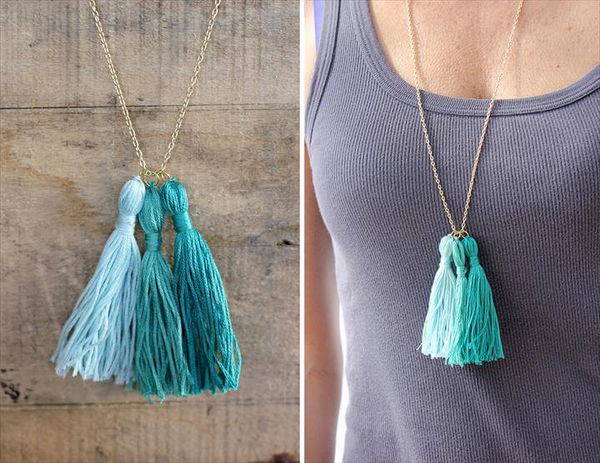 Image: creativebug
DIY Chunky Bead Necklace: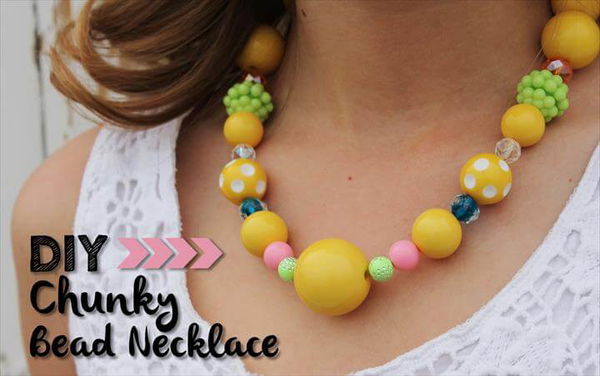 Image: finditmakeitloveit
Crystal Pendant Necklace: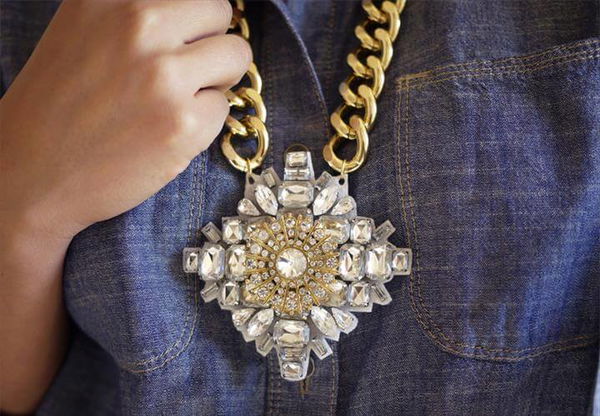 Image: honestlywtf
Necklace with Rainbow Drinking Straw: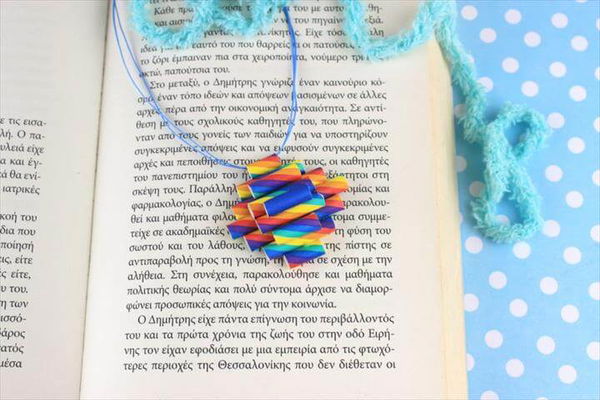 Image: efzincreations
Brass Ring Statement Necklace: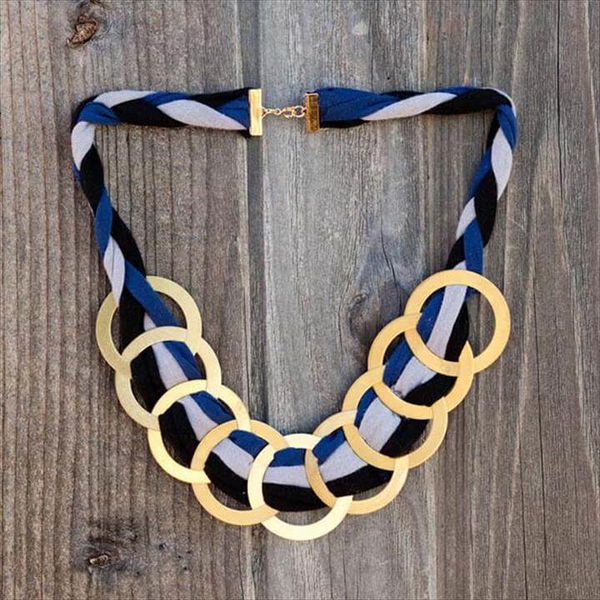 Image: brit.co
An Ethnic Style Beaded Necklace: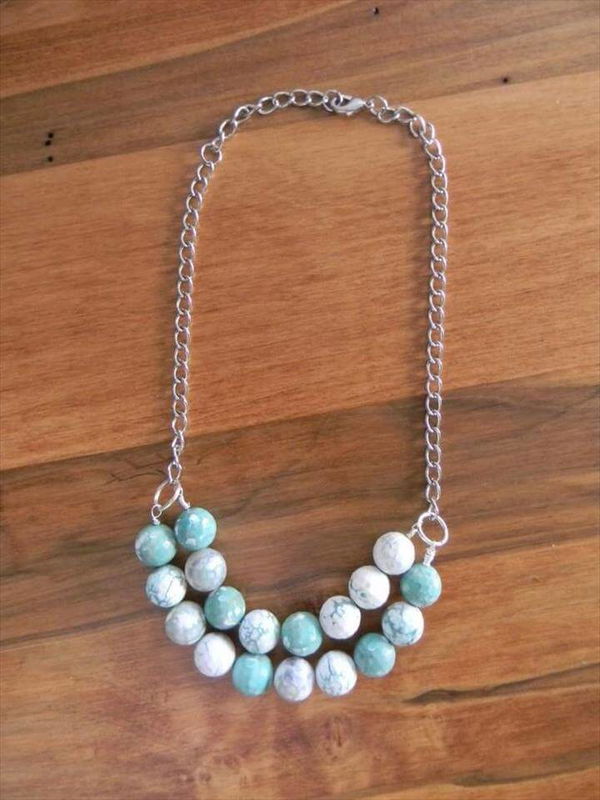 Image: youtube
Wire Wrapped Stone Necklace with Ribbon: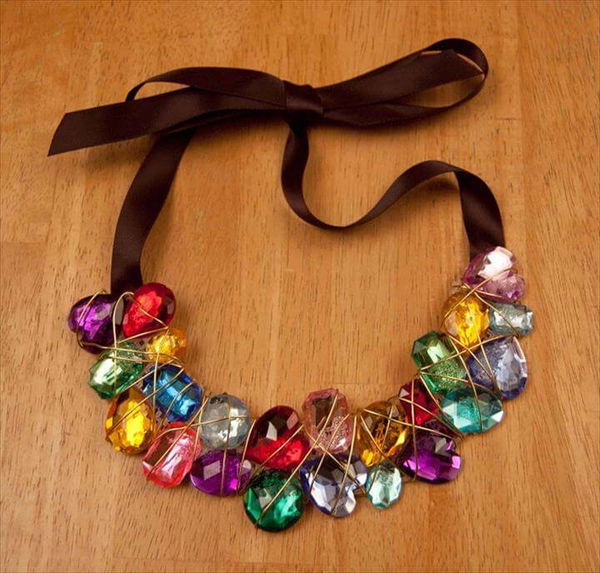 Image: trinketsinbloom
Easy DIY Fabric Necklace: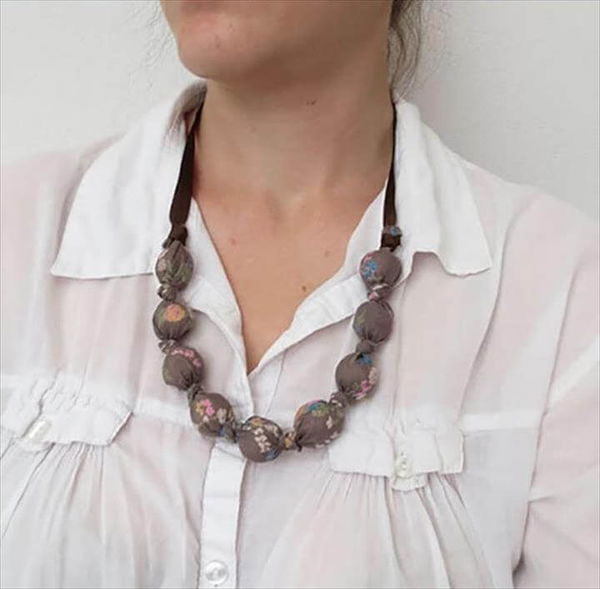 Image: diyprojects
Cinnamon-Inspired DIY Necklace: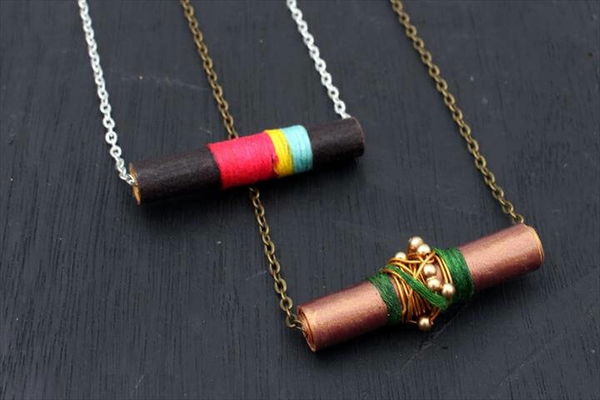 Image: craftpaperscissors