Home decoration is something which is the most interesting activity one can adopt. Besides being interesting home decoration is also something that pulls put creativity from within you and makes you realize about your own potential.
Here we will present to you DIY 14 Room Decor Ideas For Home Improvement exciting idea about how you can decorate your home in the most easiest and creative ways possible. The first project that we will share with you, are the tape picture frames which will look great anywhere in the house depending on your own choice. The next project that we have here are flower wall hangings which are also appropriate for any wall of your house be it the informal lounge, kitchen or any corridor. Have a look at these hanging lights which are very classy and elegant and are perfect when you so want to impress your friends with your home decoration skills.
On of most favorite among all these projects is the rustic photo ladder which is made by using the ladder idea and looks perfect as you can see over here. Next we have some modern shelves in the triangle shape most appropriate for the empty walls of the house and this will turn them into something that will surely catch attention of your friends stepping into your house. Here is an idea for a very unique lamp shade that you can try for the side table in any of your room. This is a diy ruffle lamp made with the frilling technique and looks urban contemporary style. Next we have a vertical book shelf that you can see over here which will look great for your library area or any room where you want to place your books. This next project will definitely attract people who look forward to keep magazines and newspapers at a particular place as it's a diy magazine storage. You can also make a beautiful heart wall hanging made with paper in different beautiful papers.
Next project is also related to the collection of photographs that you have at your home and you have no idea where decorate them, this is a framed clothesline photo display idea which is very simple and easy to do. Besides these idea you can also make some wind beads like you can see over here for your rooms or corridors. The next project that we have here is basically unique and very different form usual ideas and these are some skate boards used as wall racks for the small items. Also you can do some canvas ideas for the empty and boring walls at your home with some easy and attention grabbing paintings as you can see over here.
Try at least some of these above discussed ideas to enhance the beauty of your house especially if you are planning to have a house warming party, these ideas will work perfectly well for that.
Tape Picture Frames : DIY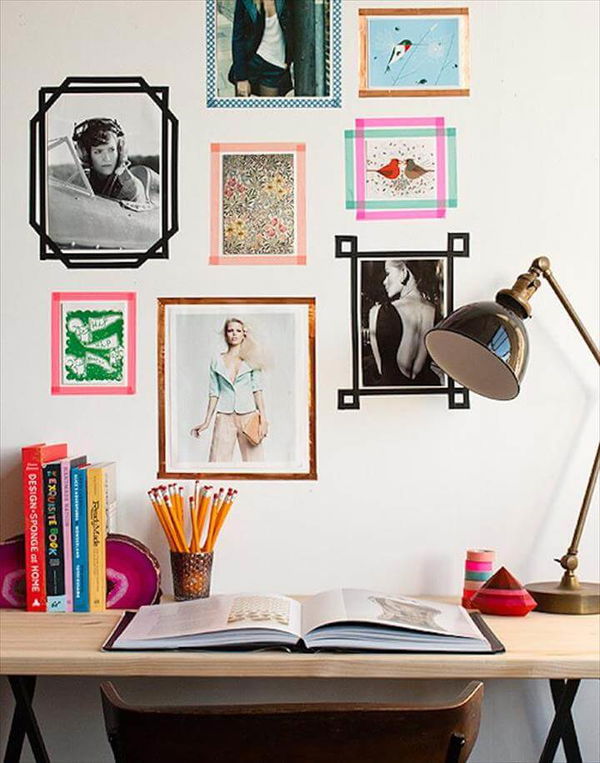 Image: designsponge
Flowers Wall Hanging Idea: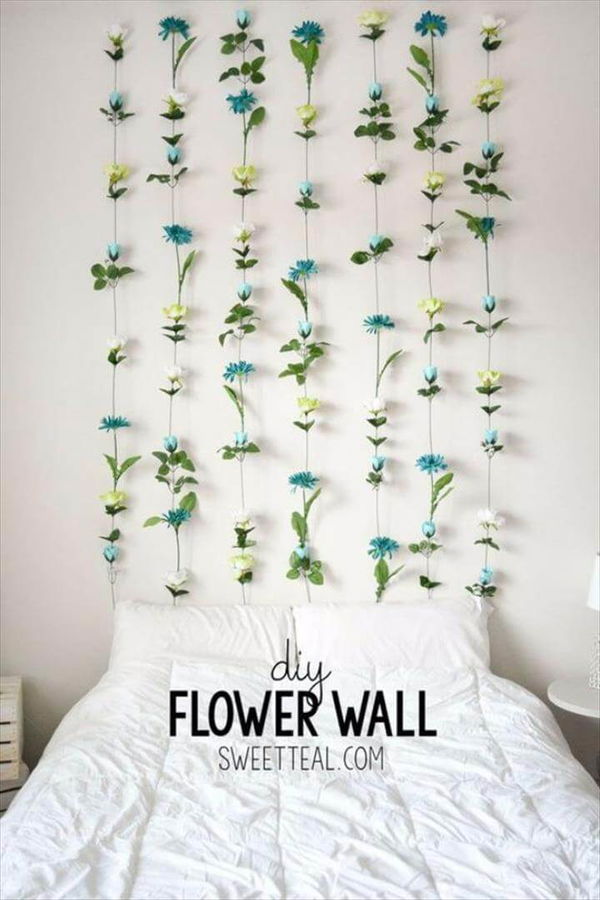 Image: sweetteal
Hanging Lights For Patio: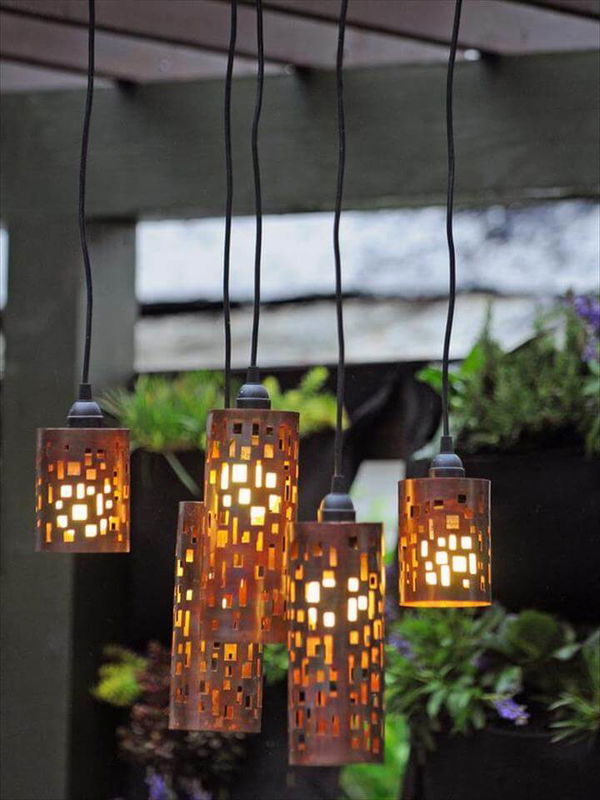 Image: architectureartdesigns
DIY Rustic Photo Ladder: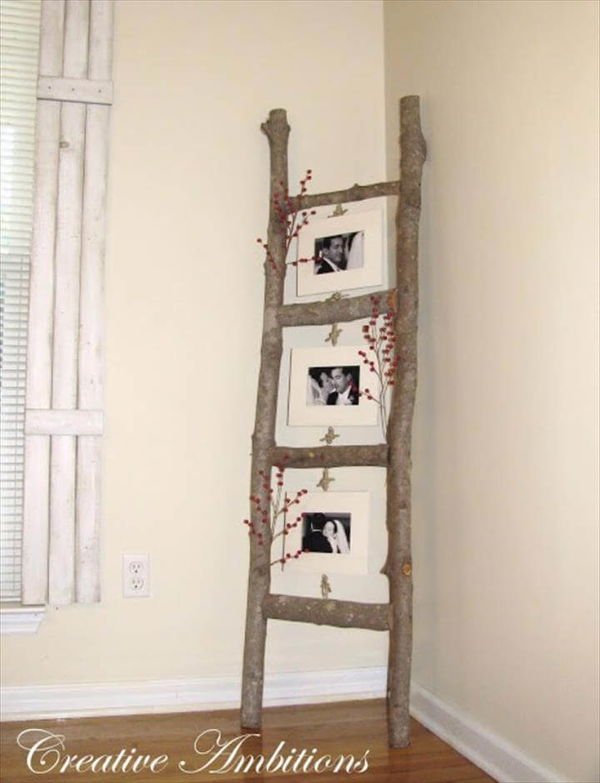 Image: creative-ambitions
Modern Triangle Shelves: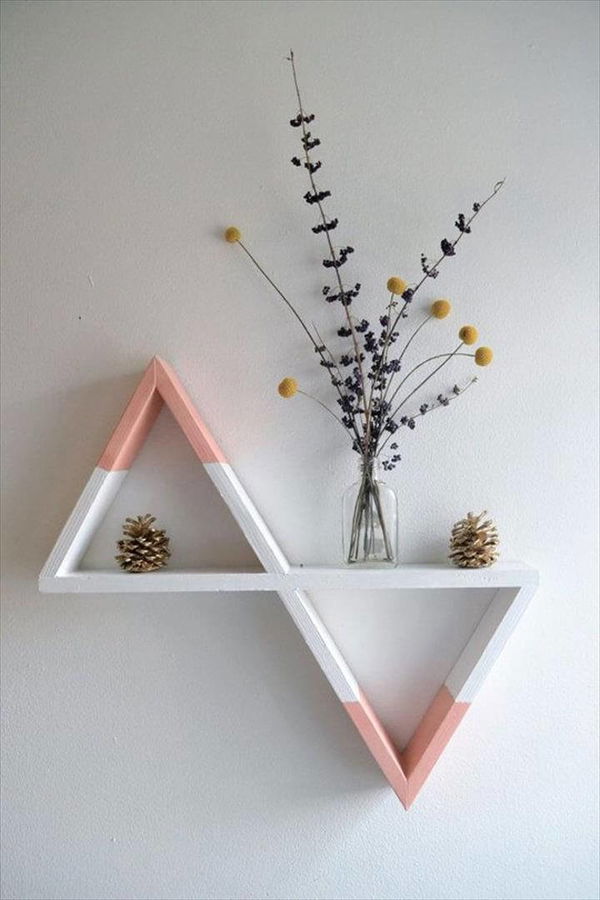 Image: themerrythought
Ruffle Lamp Idea For Room Decor: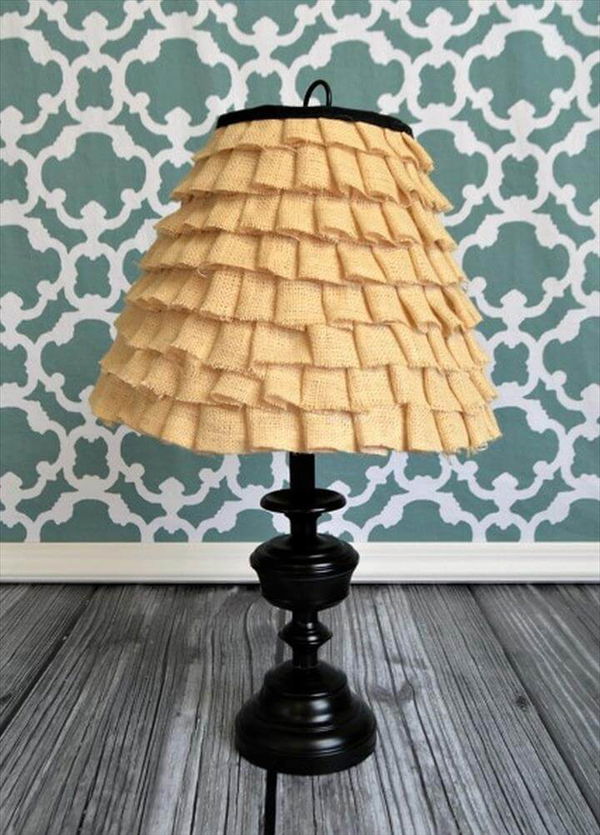 Image: takingcareofmonkeybusiness
Vertical Bookshelf DIY Room Decor: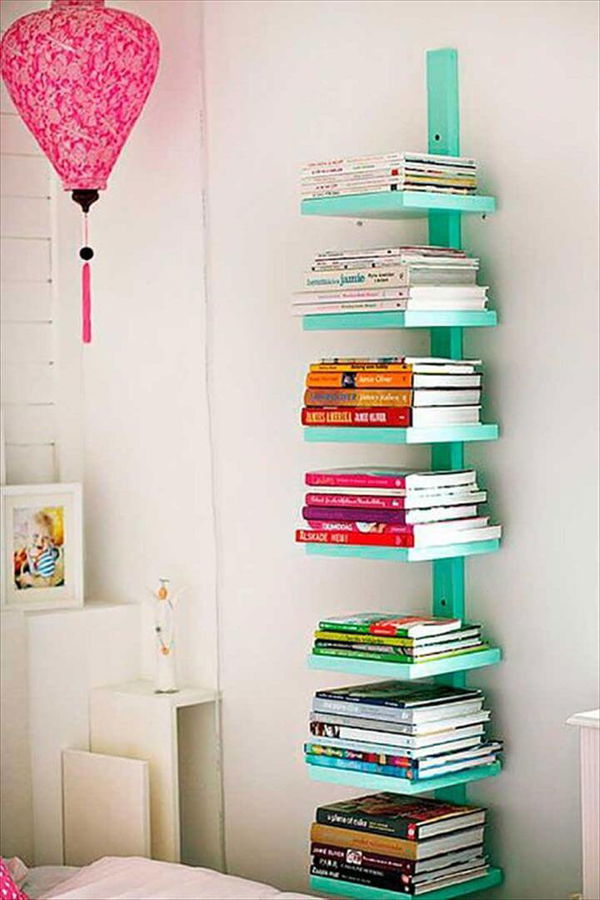 Image: itsoverflowing
Magazine Storage: DIY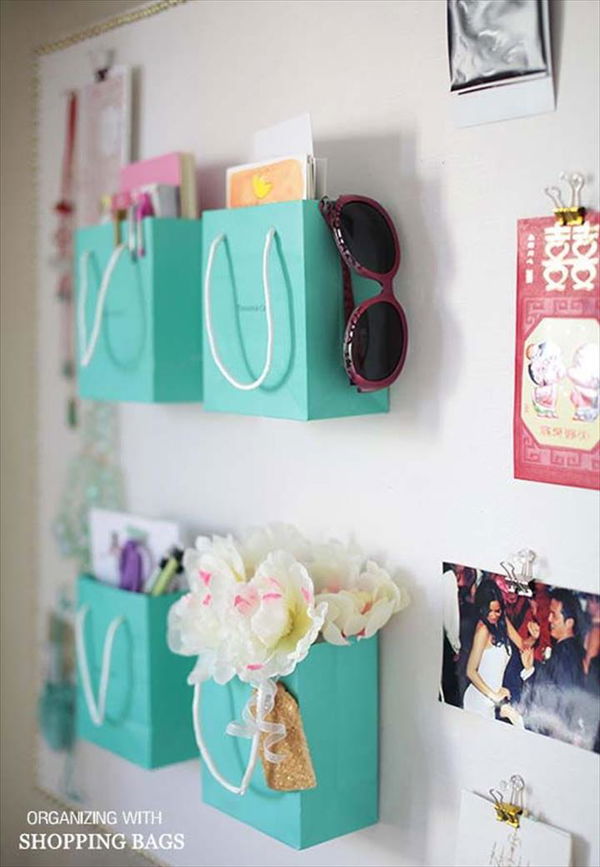 Image: lezoemusings
 Paper Heart Wall Art: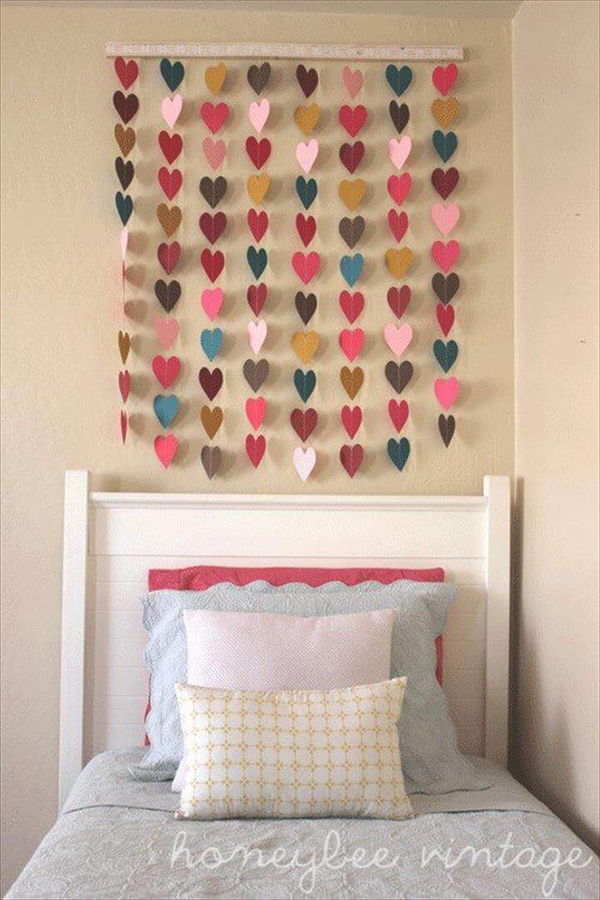 Image: allthingssimpleandsweetprojects
DIY Framed Clothesline Photo Display: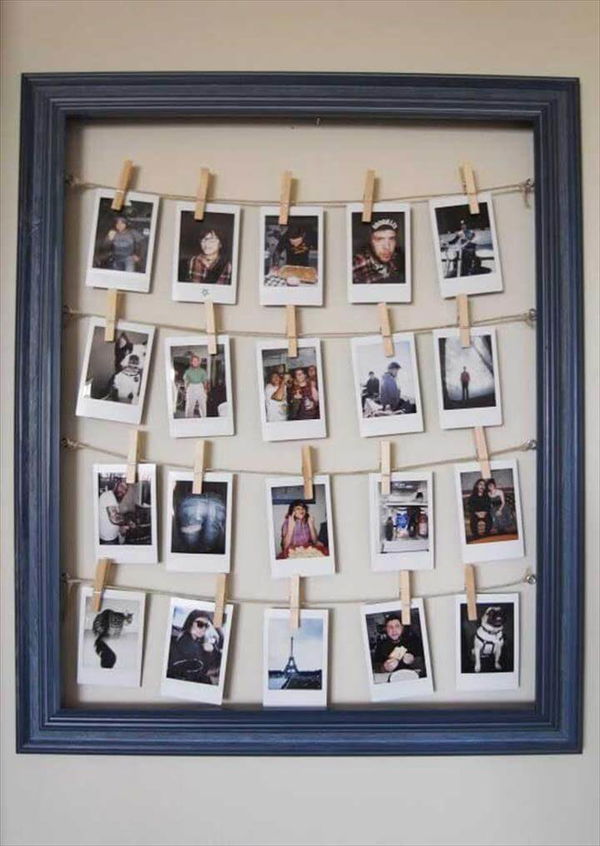 Image: napadynavody
Wall Hanging Storage Idea: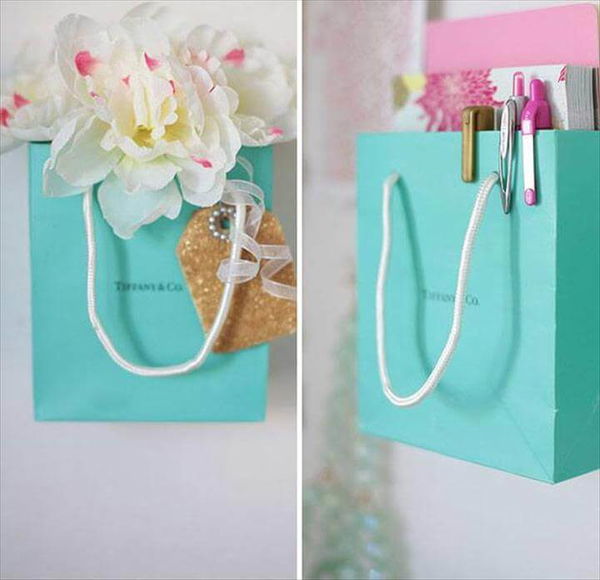 Image: lezoemusings
Adorable DIY Room Decor Idea: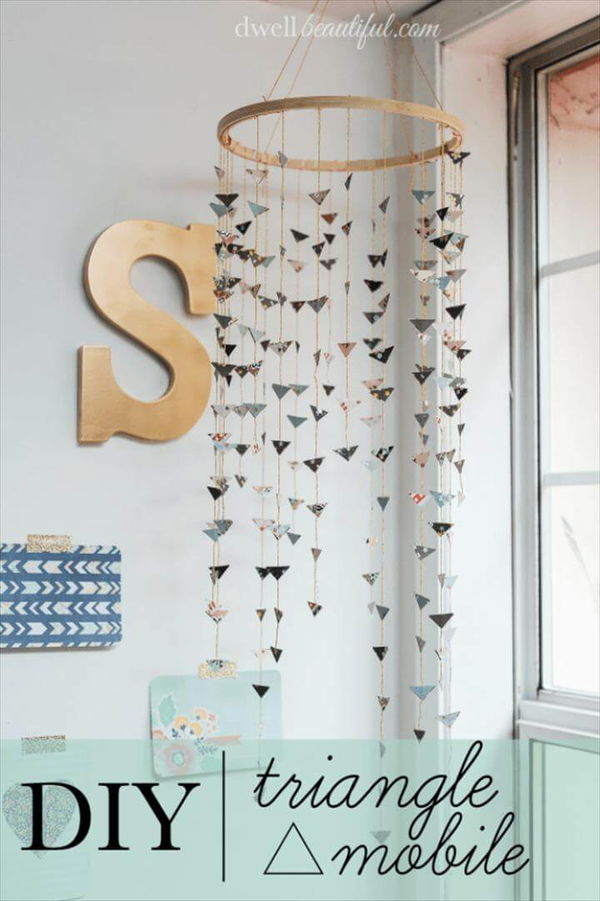 Image: dwellbeautiful
Teen Skateboards Room Decor Ideas: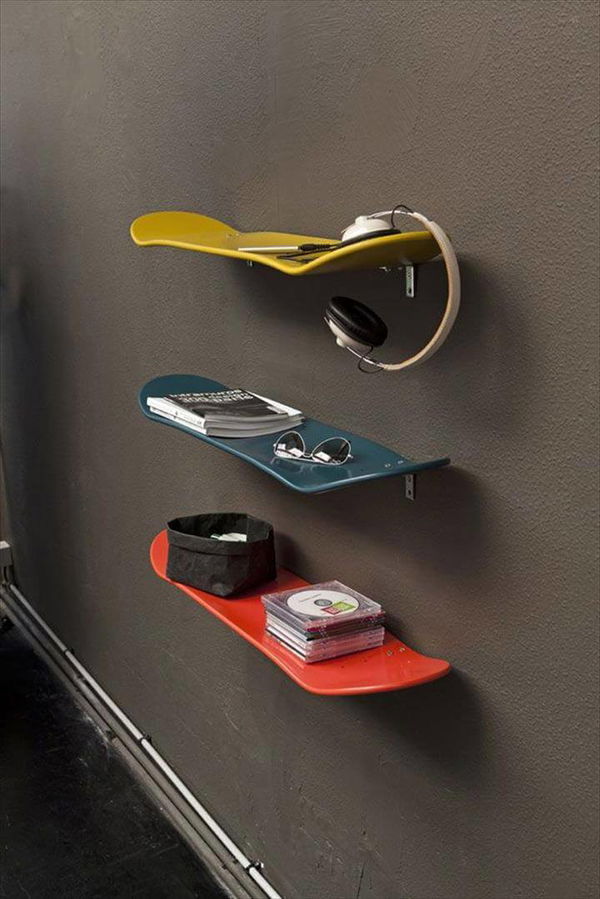 Image: inspirationfeed
DIY Wall Art Ideas For Decoration: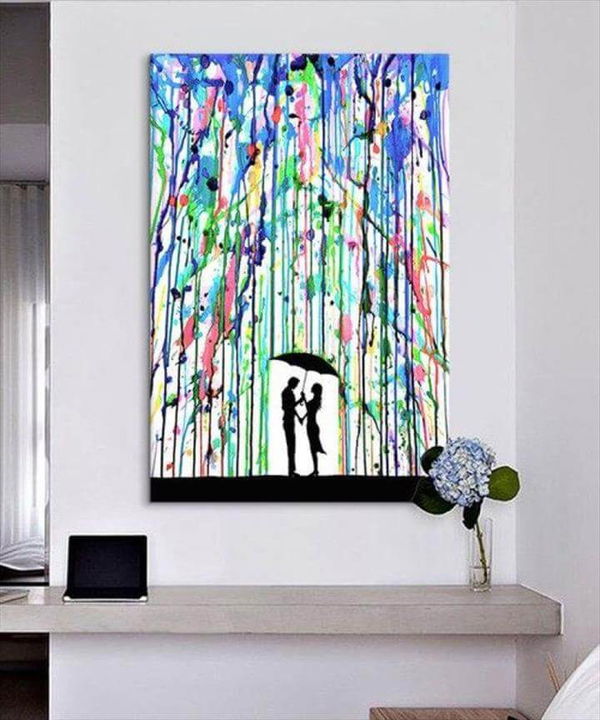 Image: swoonworthy