For human beings it is very normal to feel tired of old things and to get bored of old stuff like decorative and furniture etc. eyes need to see change and the things that are sight soothing and more appealing.
Are you among those who are tired of their old stuff? Do you want to kick out your old stuff? Stop!!! Here are the ways how you can save your money and can keep your old stuff with a fresh look. One of the way to enhance the look of certain things is to add color to their life and for that purpose gold is an obvious color to increase their worth.
All you need is a gold color spray can. Old bear vase can be transformed into new style vase by spraying with gold spray. Other simple glass vase or bottles can be sprayed by drawing several patterns or can even be bottom painted. These vase can be kept on table or can be hanged by gold colored ropes. Candle glasses or centerpieces can be decorated by gold color by drawing patterns or even gold color circles can be stamped on them.
Tissue box can be decorated as well to make it look good. Kid's toys can be utilized for different purposes like Legos. Also other toys like animals can be painted to use them as decorative .Small stones can be painted to use as paper weights. Gold color can be printed on cushions or pillow cases to give your sofa or bed a modish look. Old worn out sneakers can be given a new life by spraying their fabric part and laces.
Many and many things can be enhanced using this simple technique. DIY compels you to try out different and unique 12 Lovely Super Thrifty DIY Gold Project and share with others.
Bear Vase: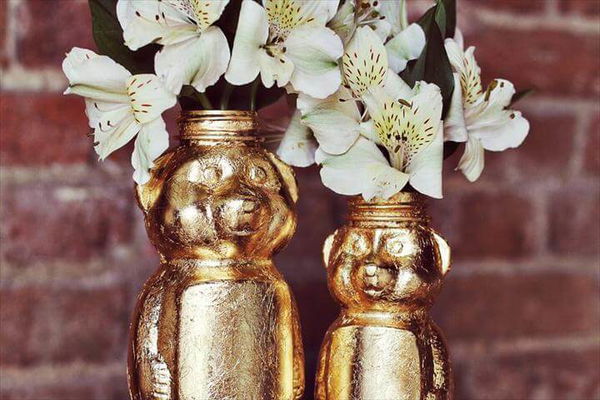 Image: abeautifulmess
Gold Tissue Box:
Image: tidymom.net
Gold LEGO's: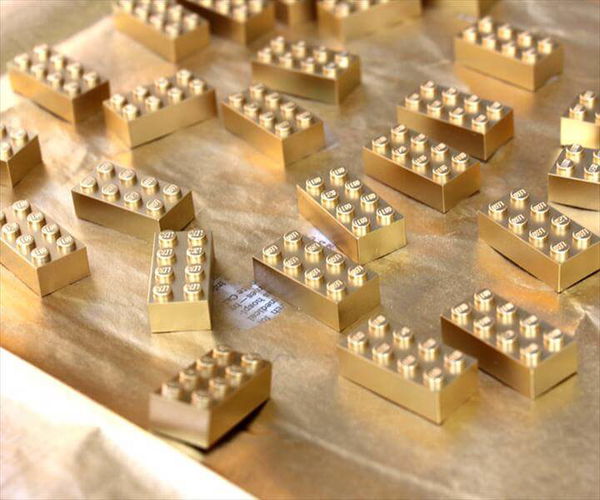 Image: ournerdhome
Foil Pillow: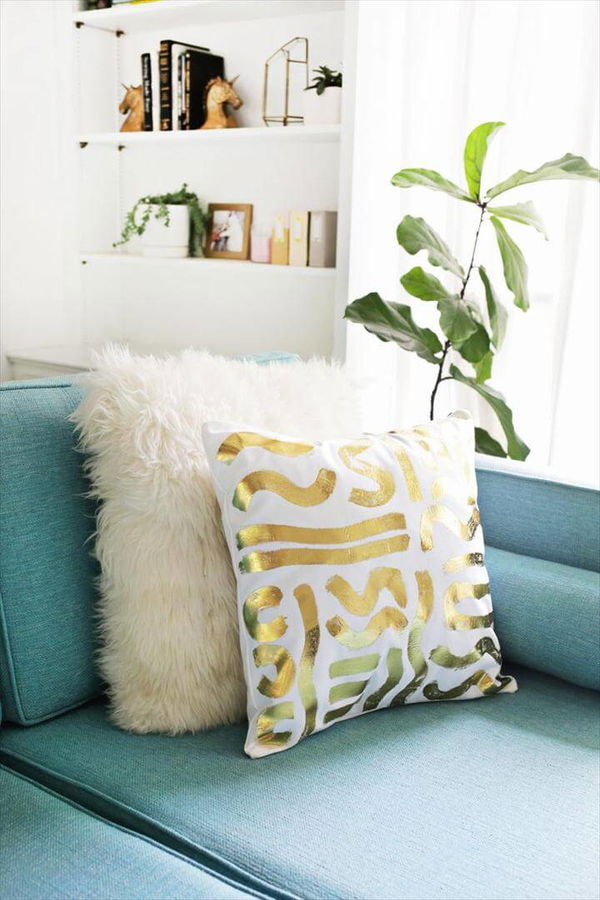 Image: abeautifulmess
Sneakers 24K Gold: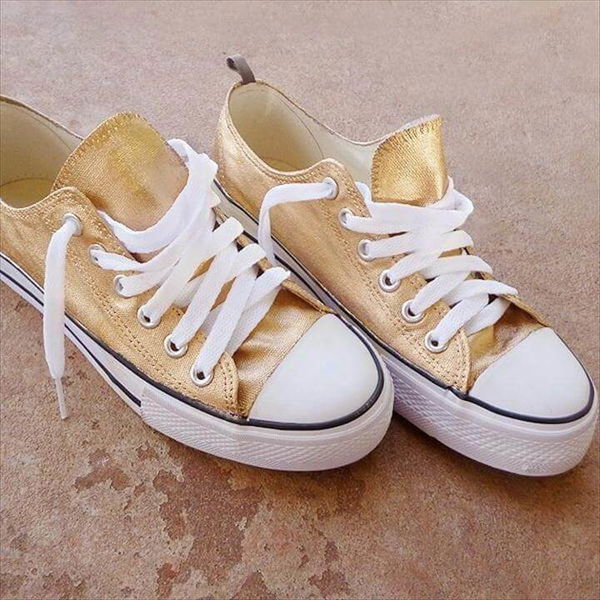 Image: dreamalittlebigger
Gold Paint Wine Bottles: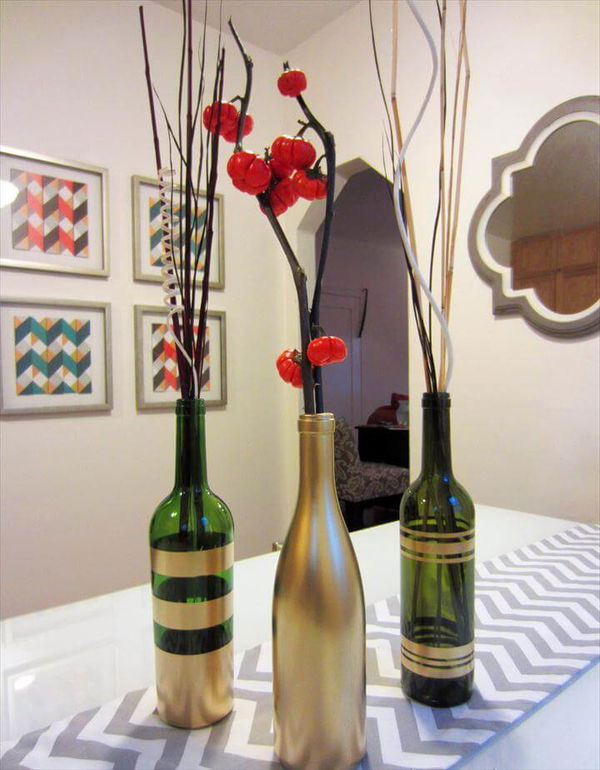 Image: homeyohmy
Rock Candle Centerpiece: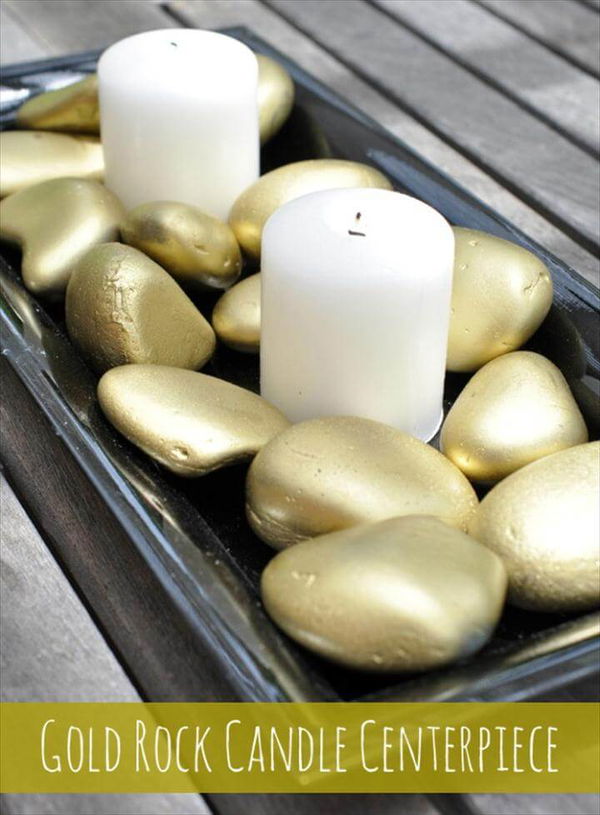 Image: chicacircle
Spray Paint Jars – Flower Vases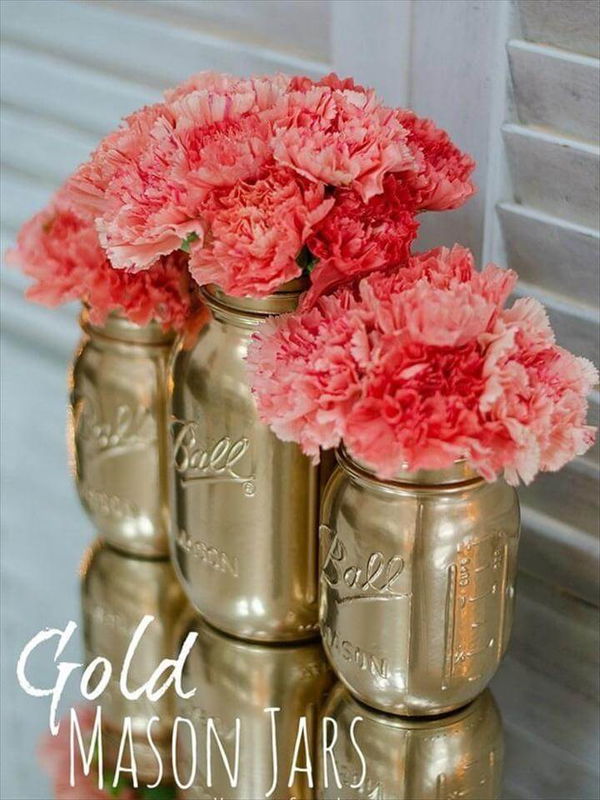 Image: masonjarcraftslove
Wall Art – Home Decor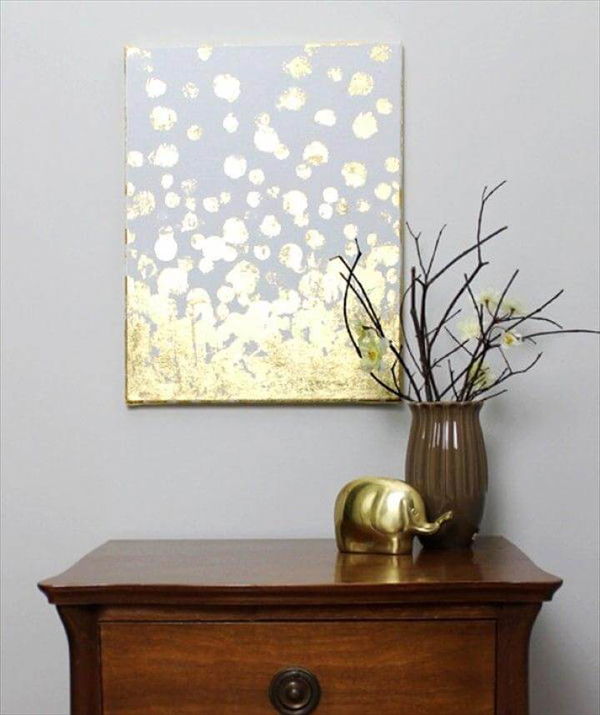 Image: ohcuriosity
Planter Box Shelving Idea: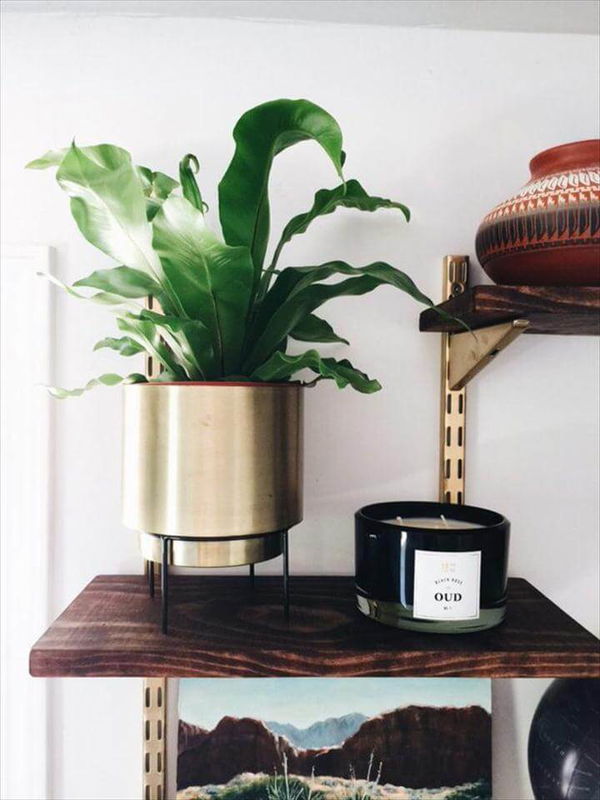 Image: headedsomewhere
Painted Bowls: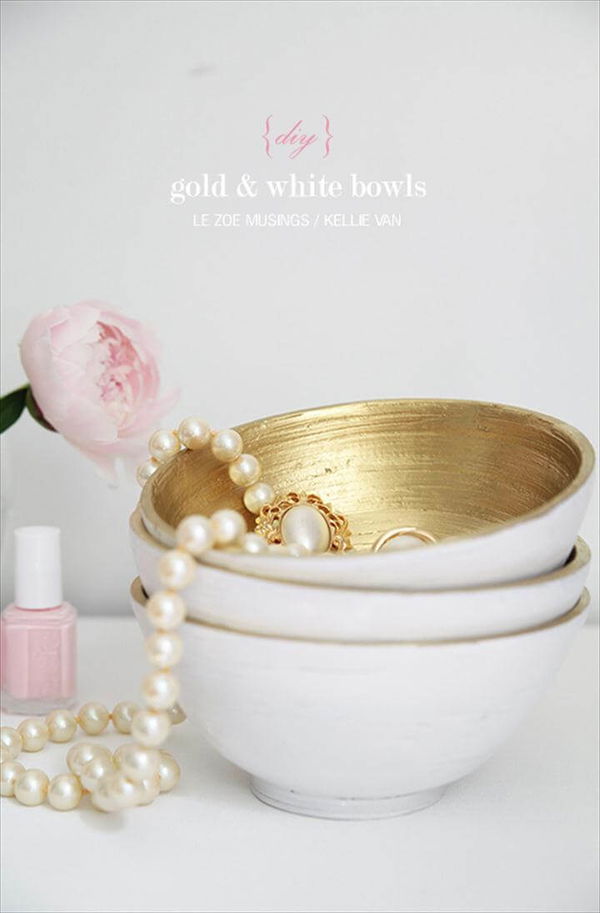 Image: lezoemusings
Gold Dipped Vase: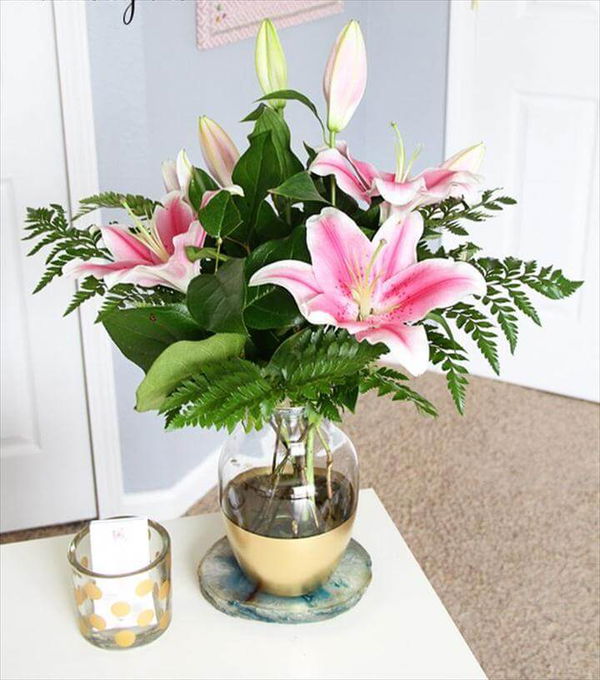 Image: twotwentyone.net